Posts Tagged: Edmonton Wedding Blog
06/15/22
Sabrina and Romeo had planned to be wed in New York City at the Rainbow Room in April 2020…we all know how that went. Another couple's plans deeply impacted by the pandemic, and yet another resilient and optimistic response. They moved it home to Edmonton, Canada, and with only a 6-month planning timeline we worked together to produce a very different event than they had initially envisioned.
Trading skycrapers for an entirely outdoor wedding, Sabrina and Romeo's late summer soirée featured a mirrored aisle for their Sikh ceremony, live violinists, modern Indian cuisine, and two DJs. There was even a suprise appearance by Punjabi singer, Jazzy B! As a nod to their original venue, the Rainbow Room, we had the iconic compass featured on their dance floor.
"I don't even know if I have words for you. I woke up Saturday morning wondering if our wedding was a dream. It was beyond perfect, to the point that I think it outdid what could have ever become of the Rainbow Room. I never thought in a million years I could say that – New York was always our dream – but I woke up realizing I had the wrong dream the whole time…I don't even know how to say thank you. You outdid yourself. You surpassed all my expectations…Romeo and I will forever cherish what you did for us. Thank you from the bottom of our hearts."
+  +  +  +  +  +  +  +  +  +  +
Credits: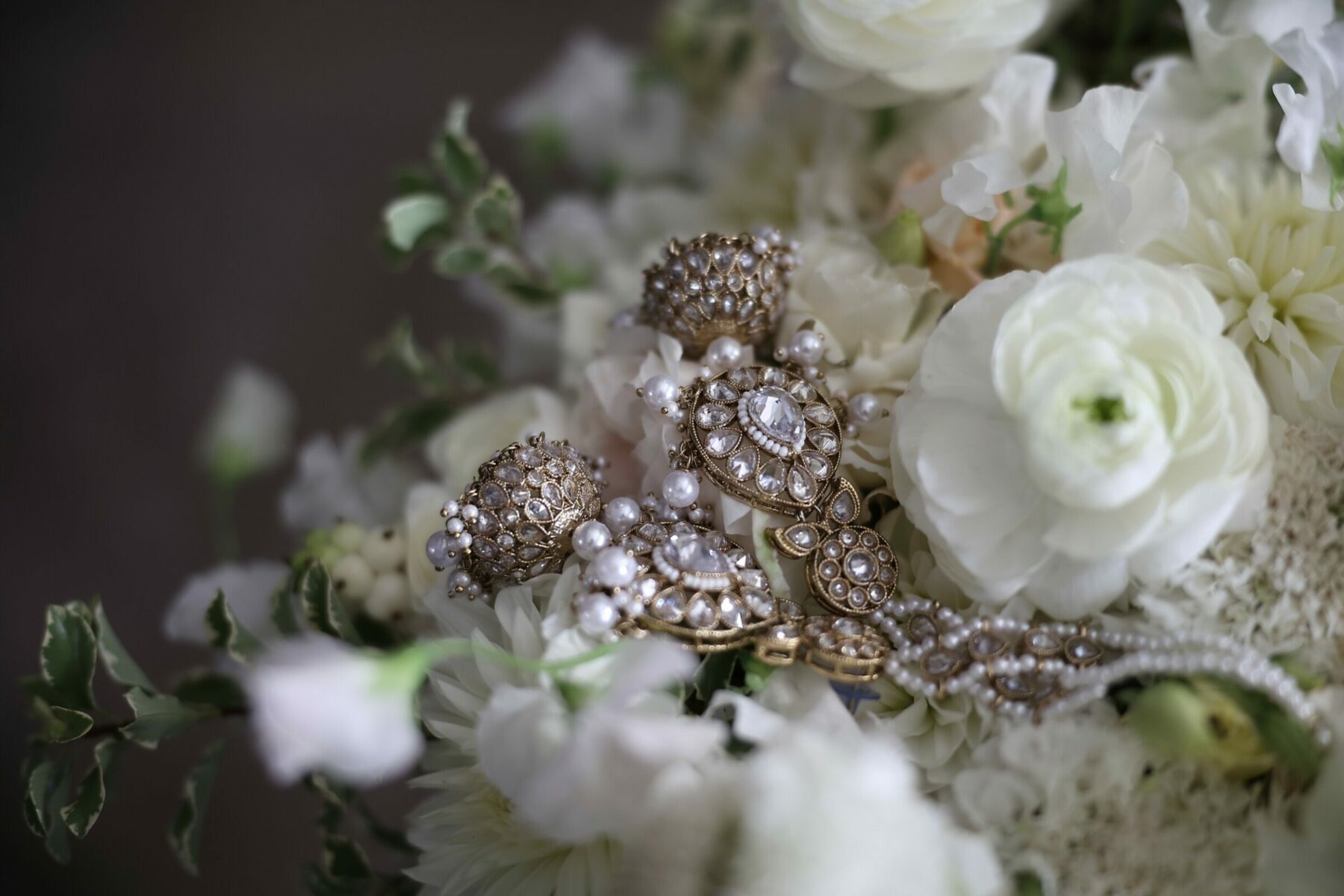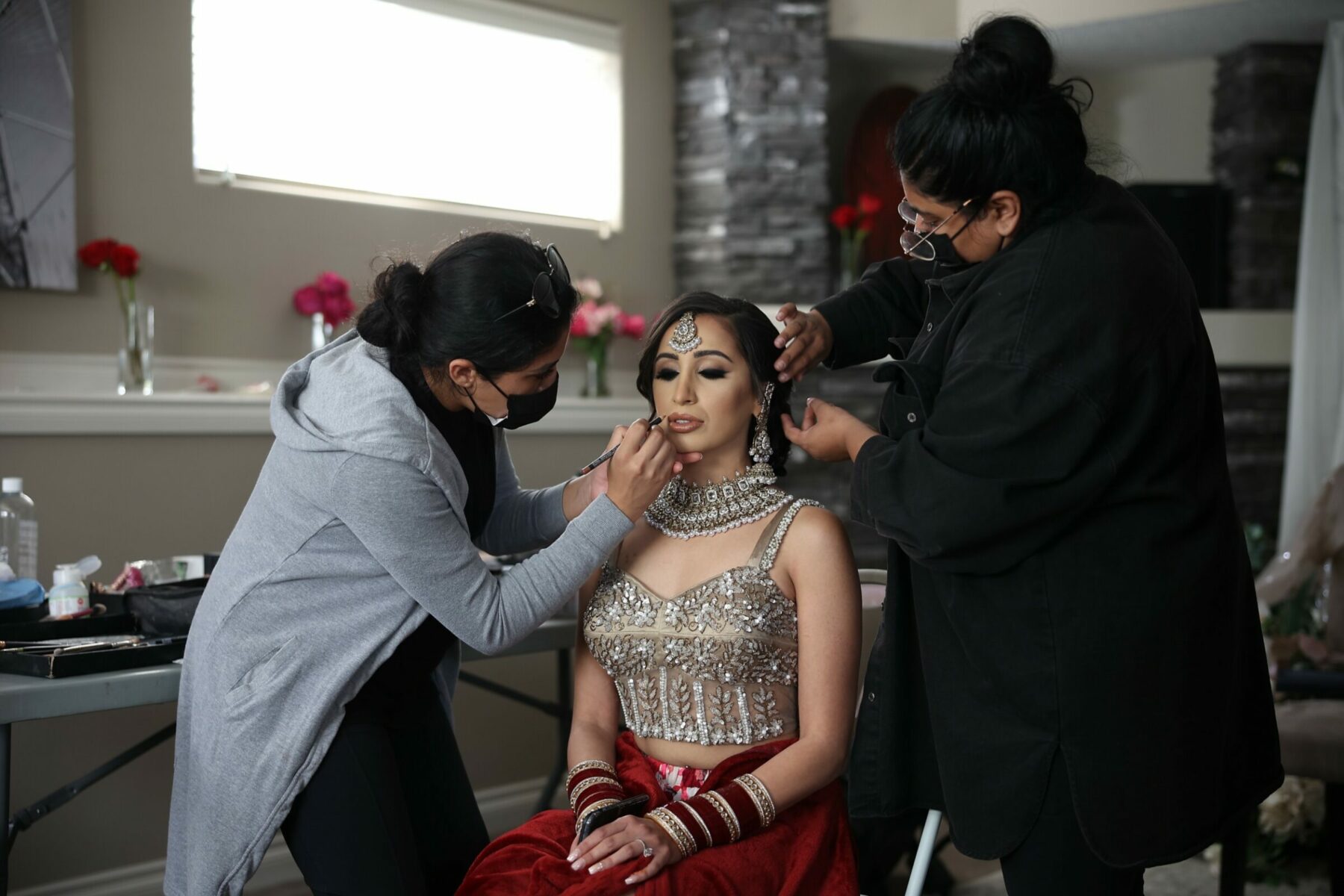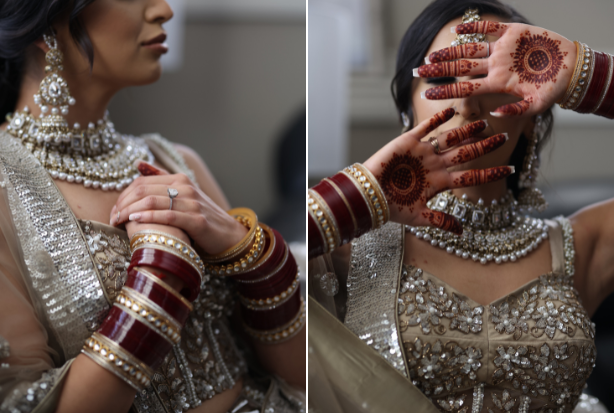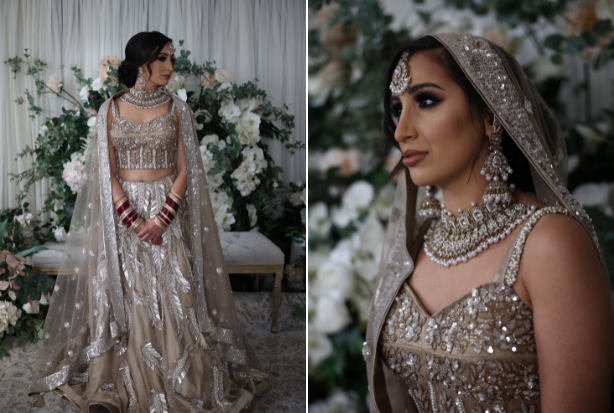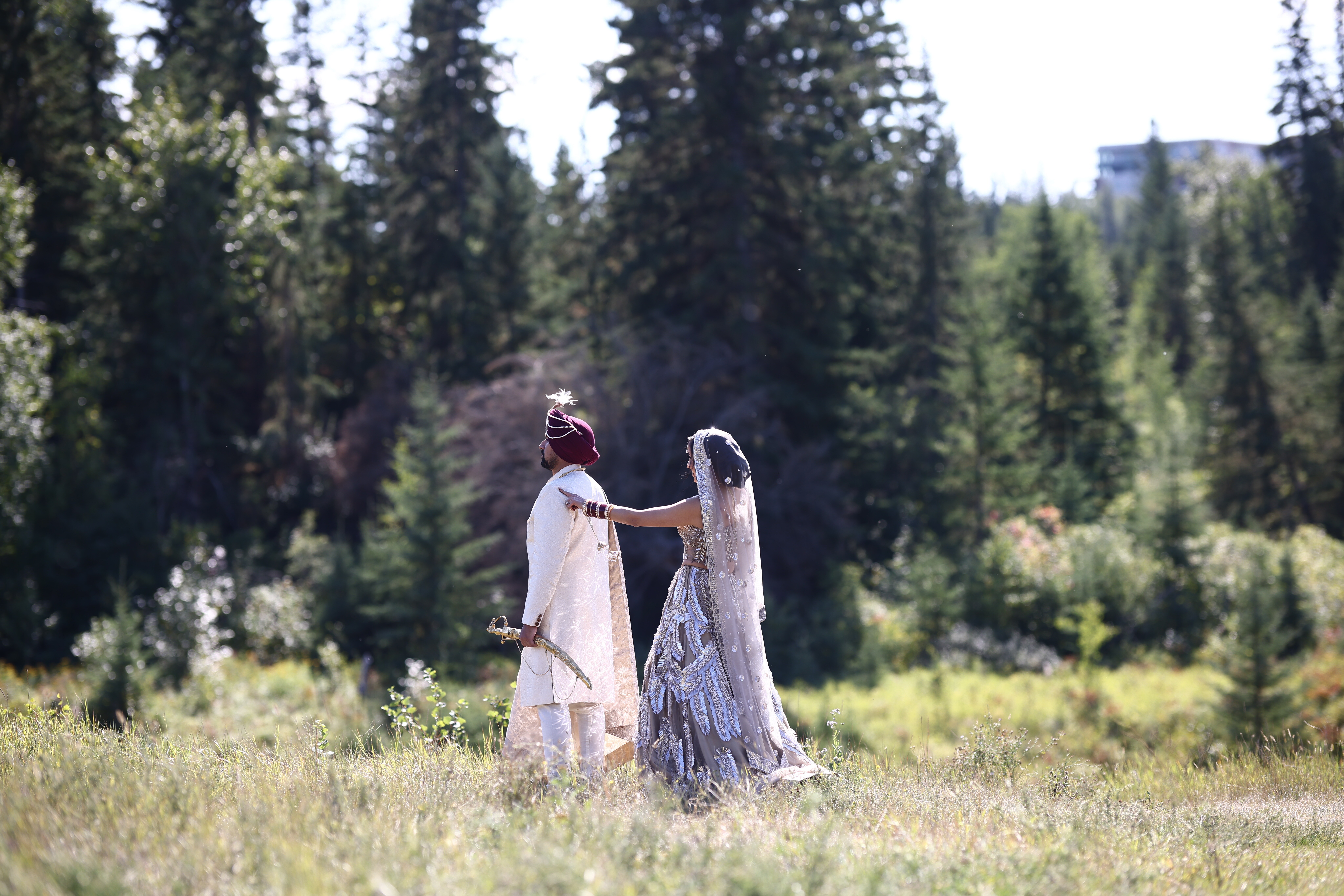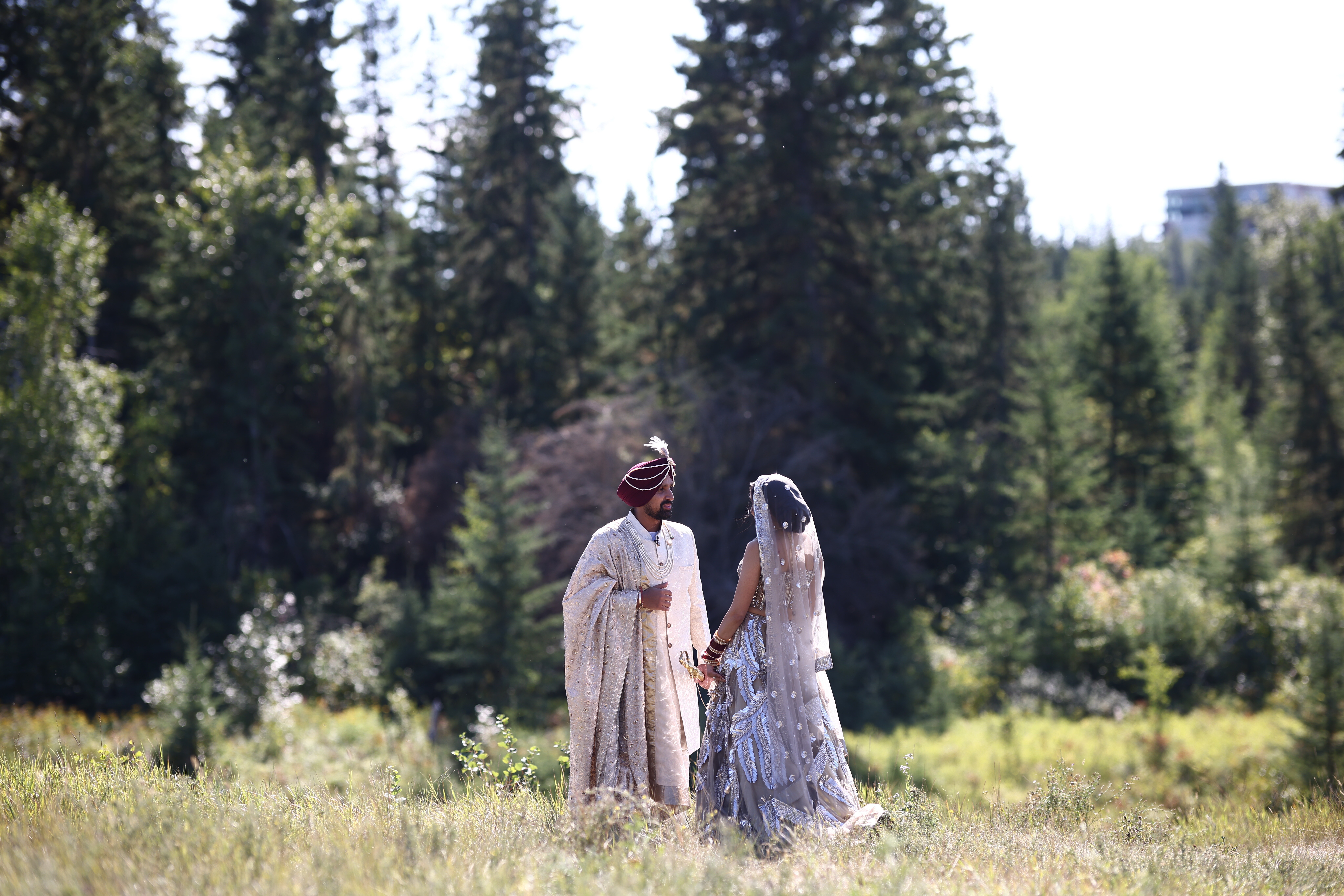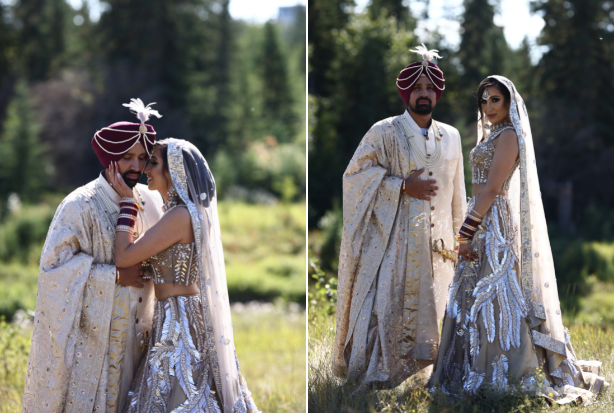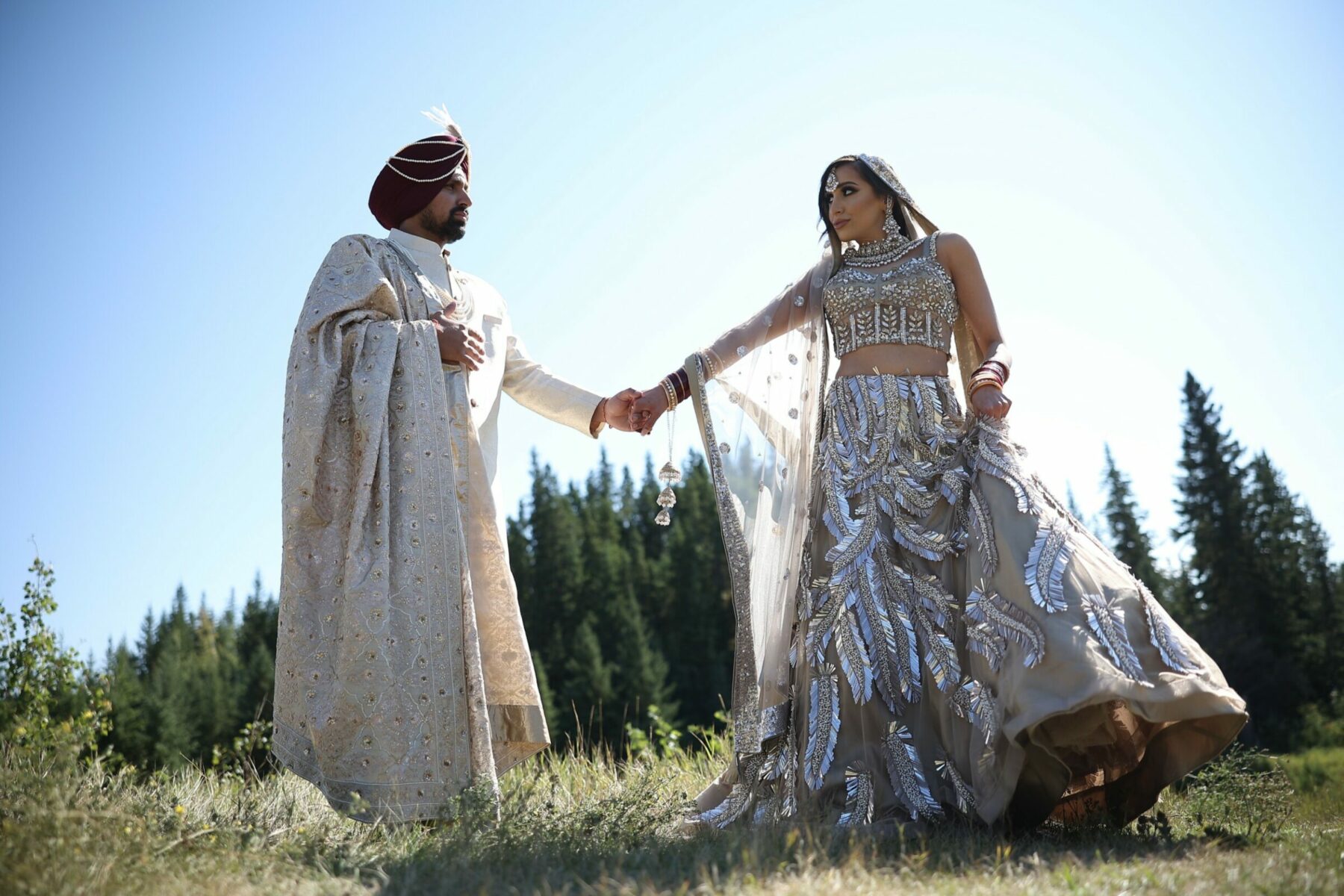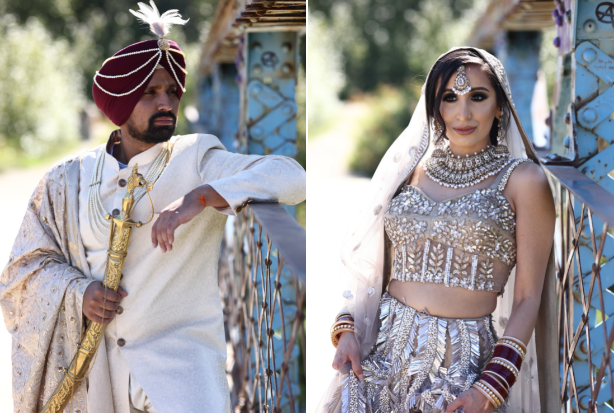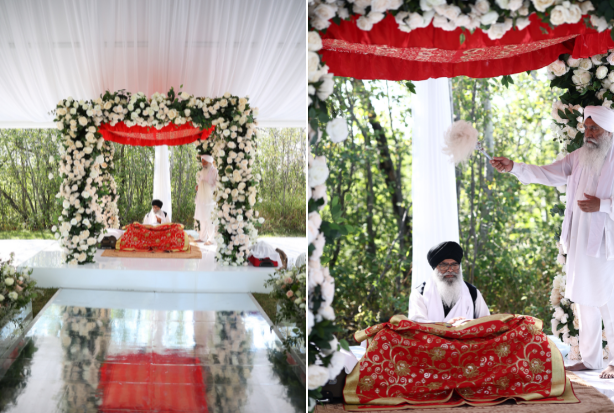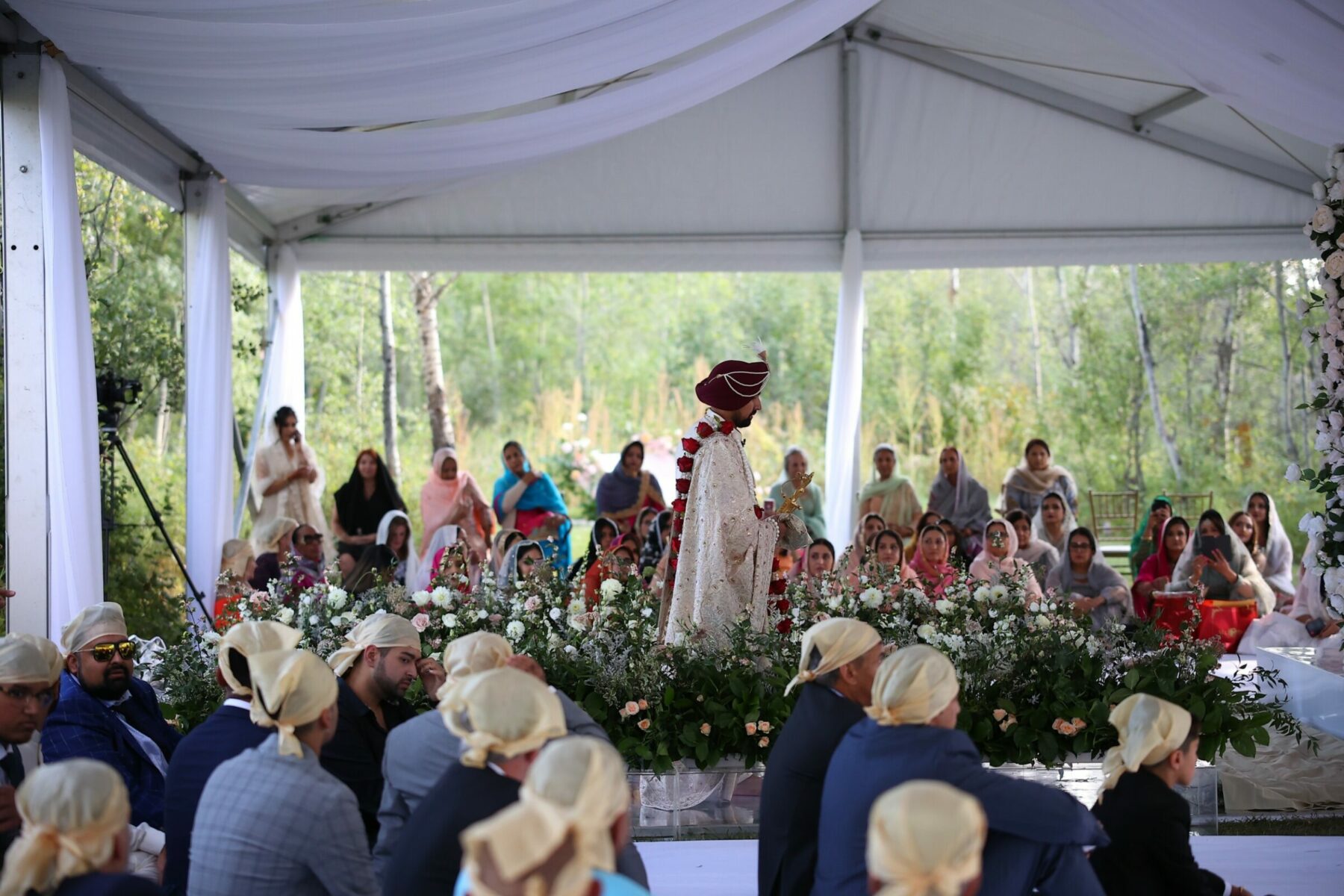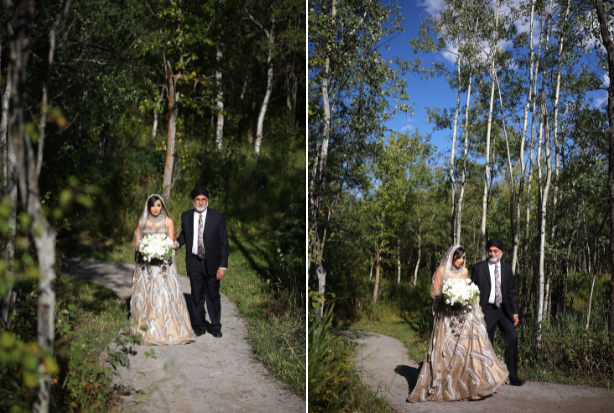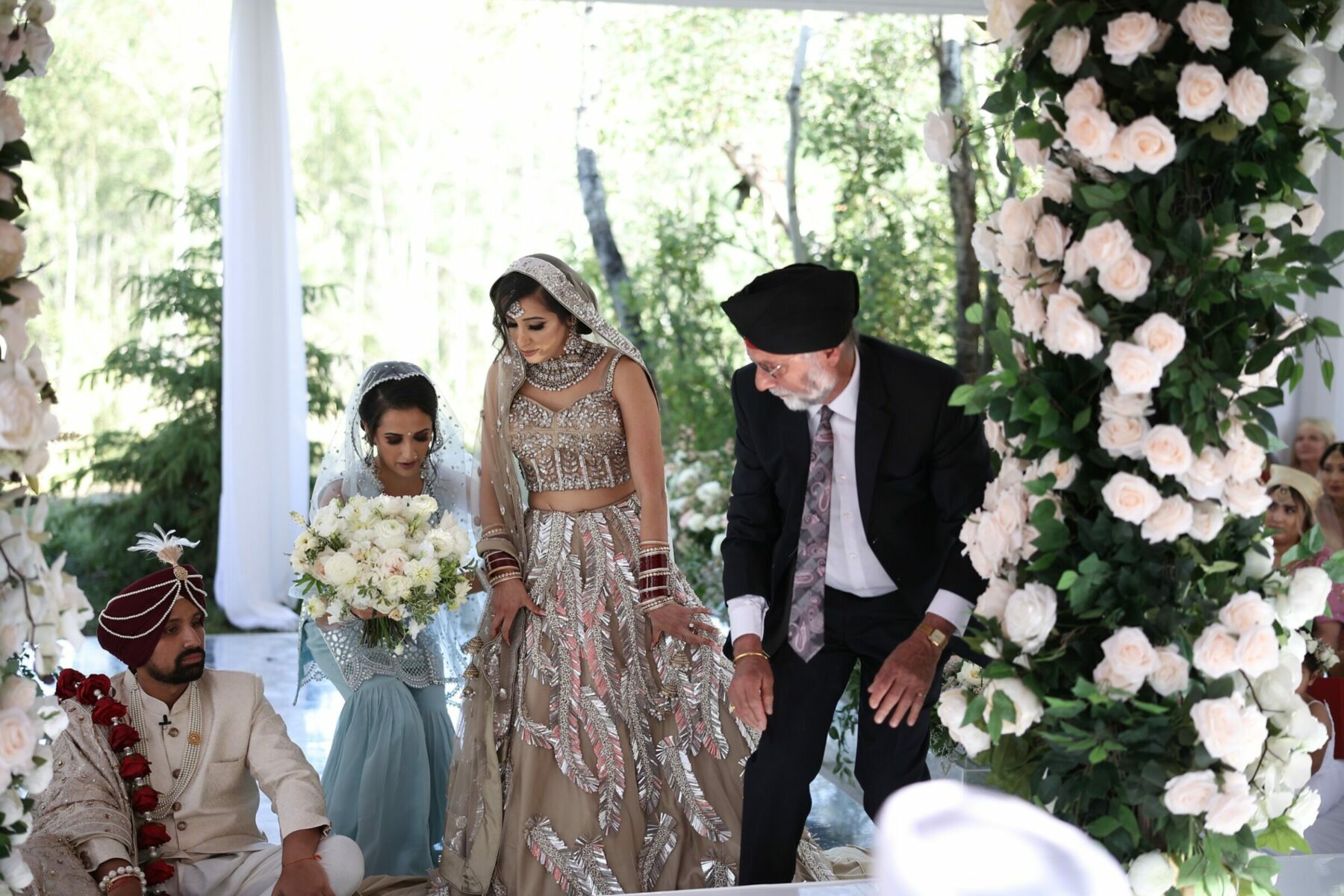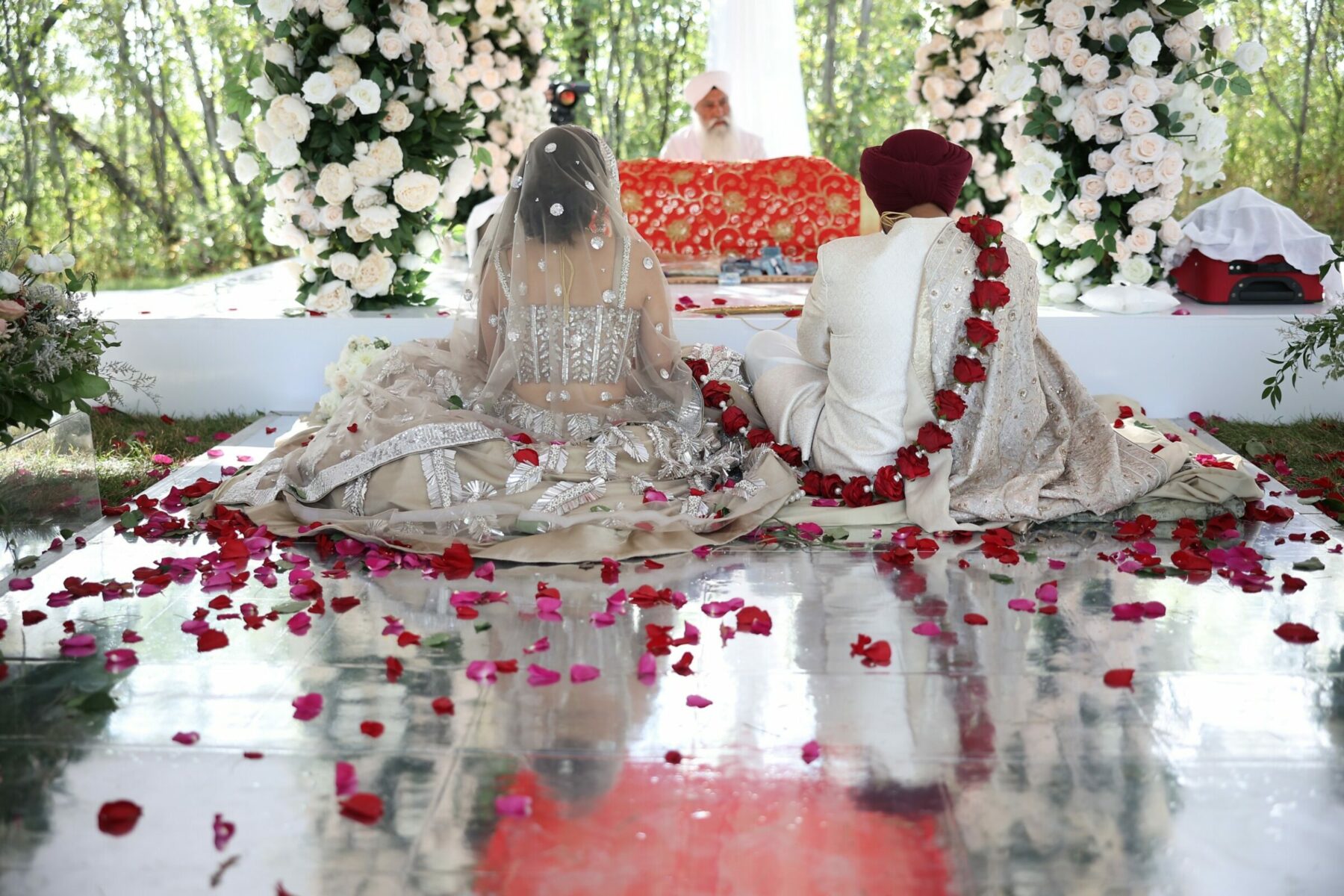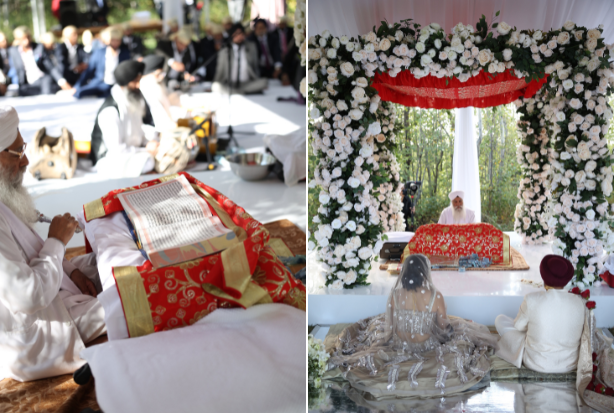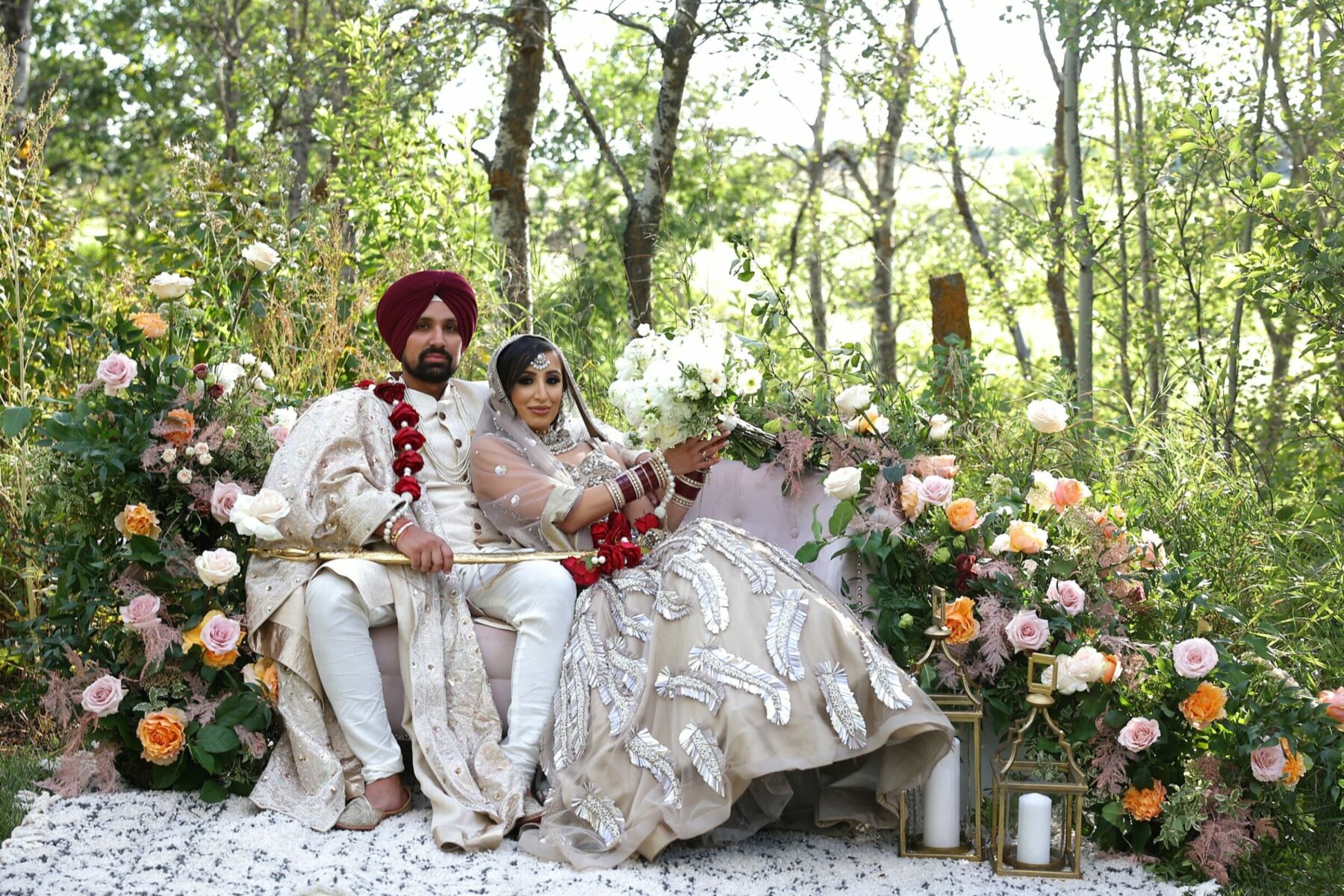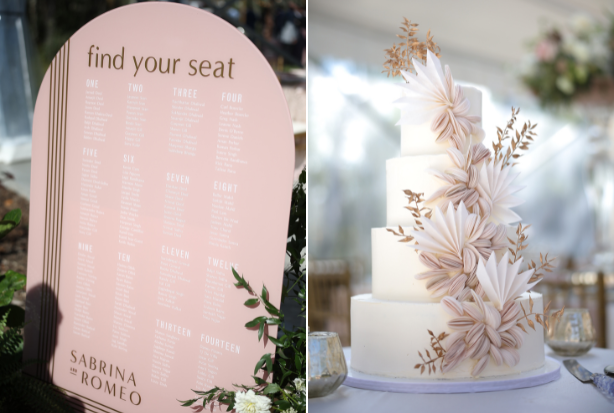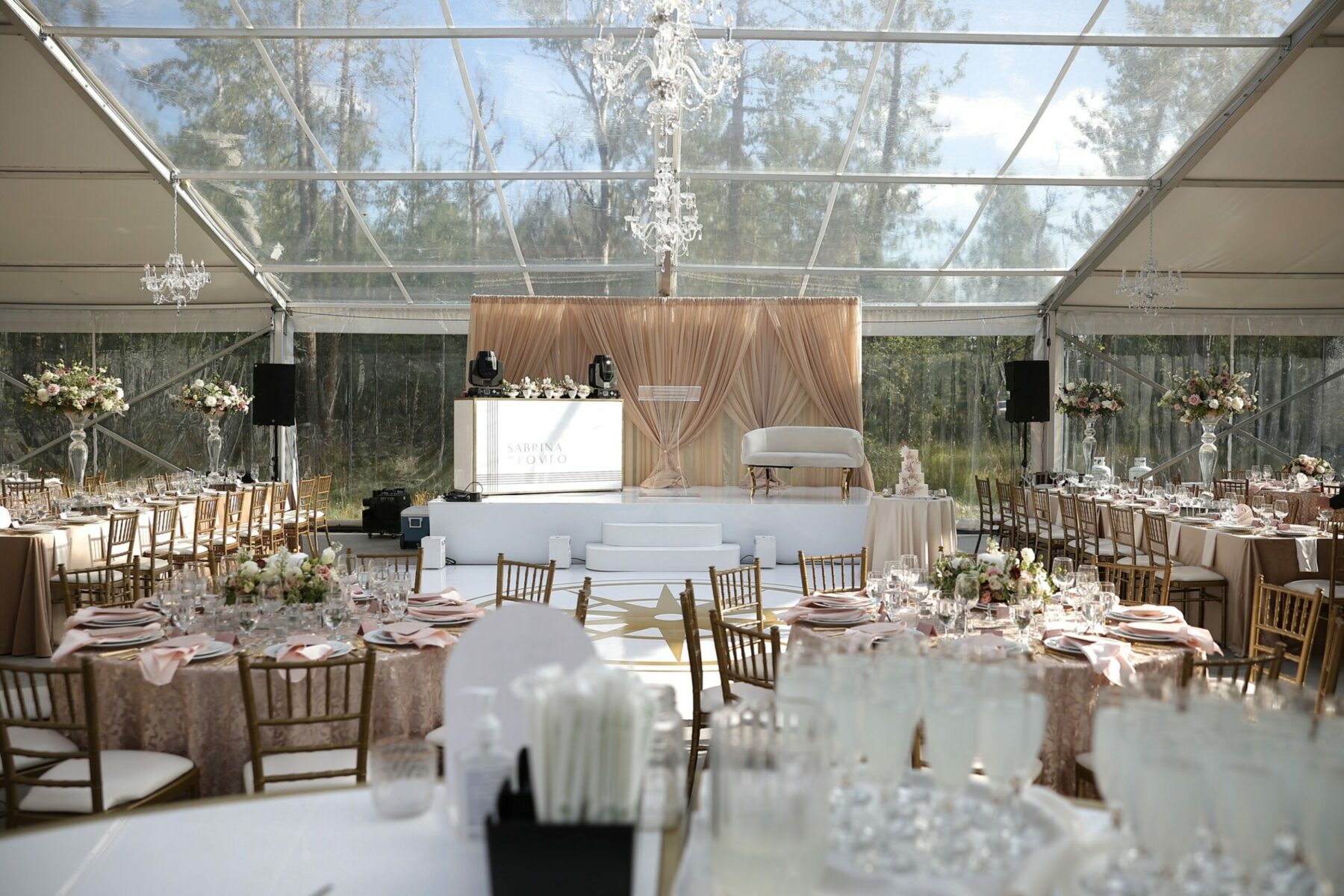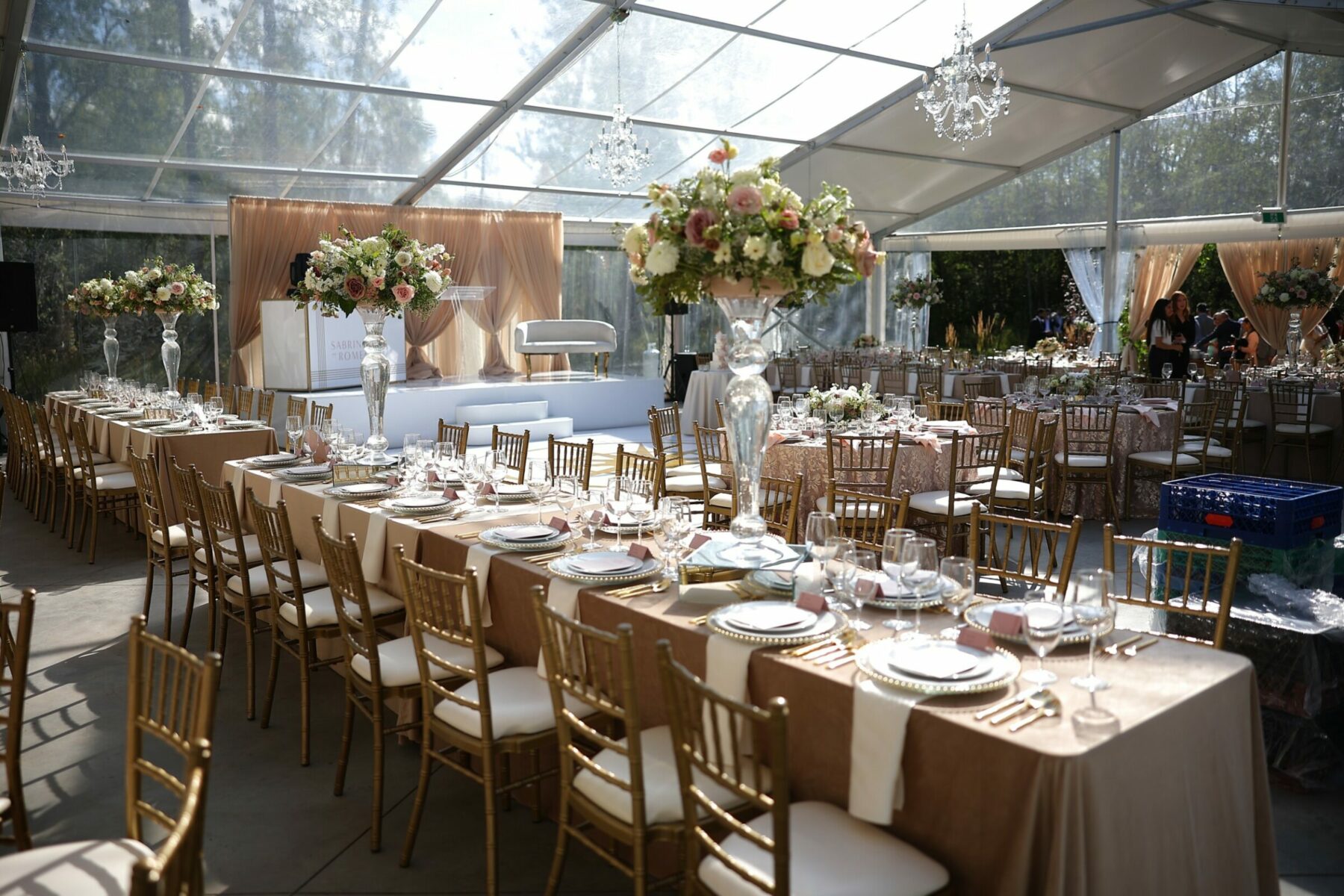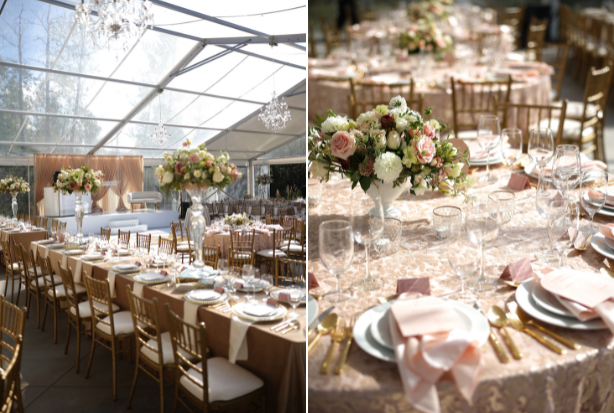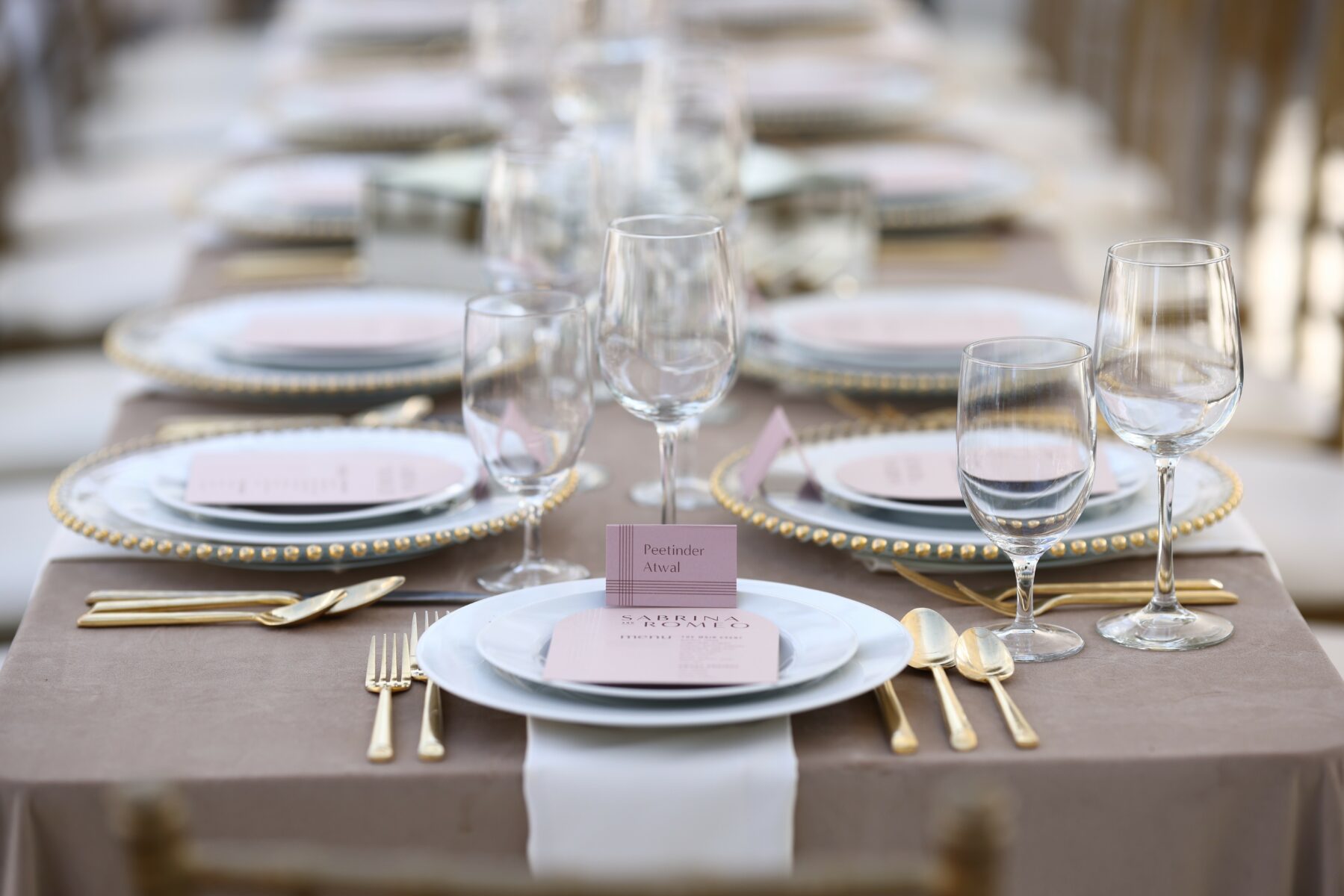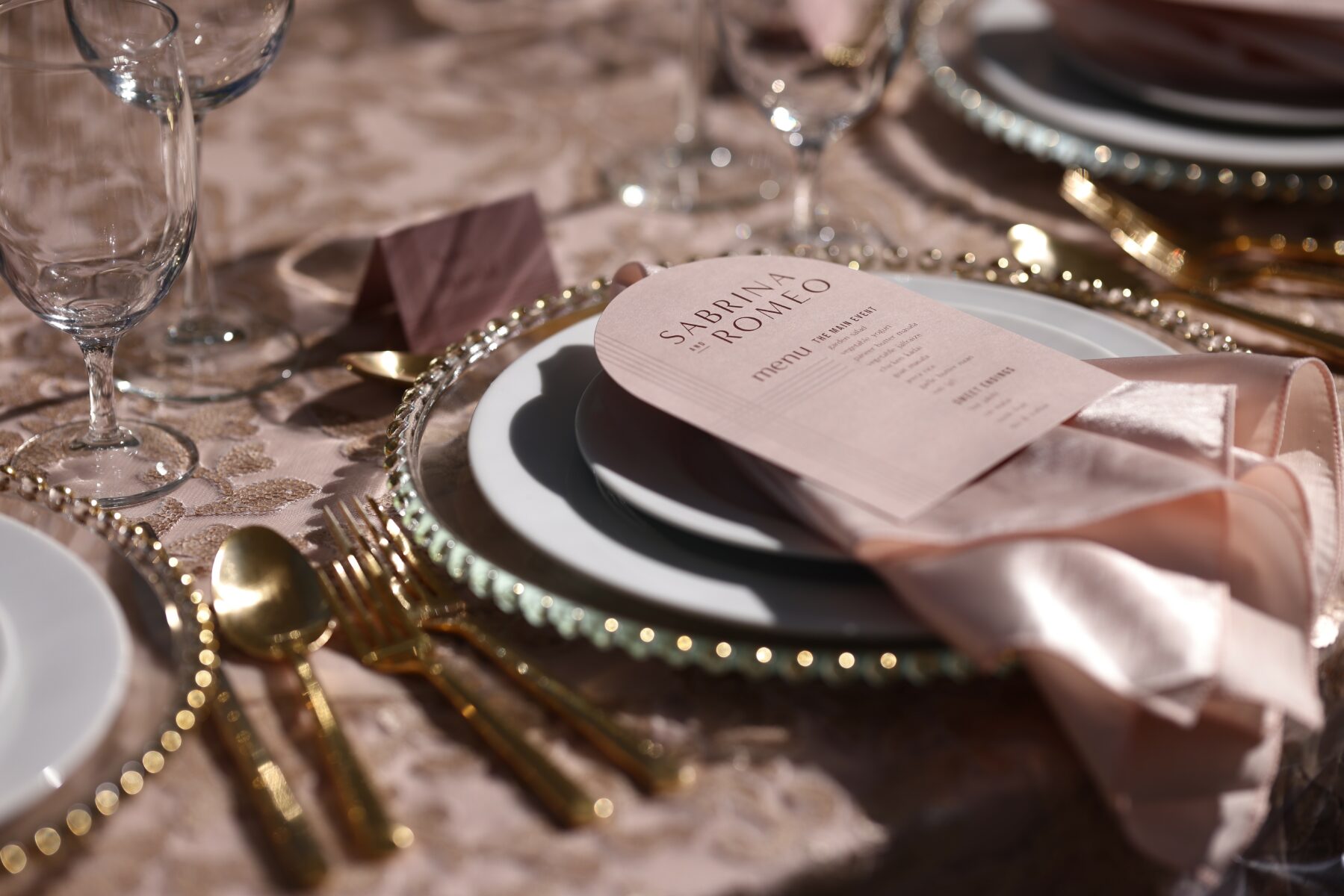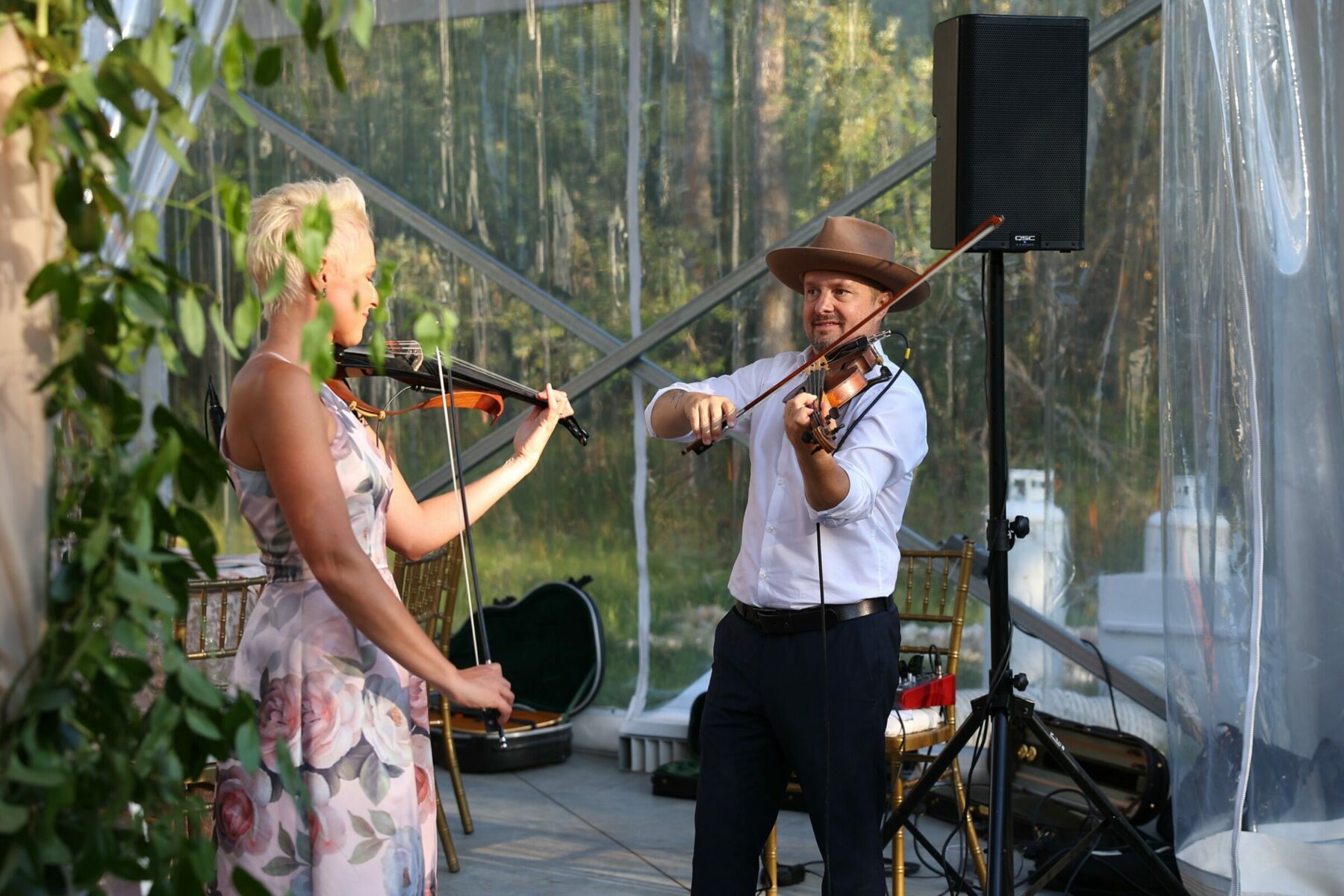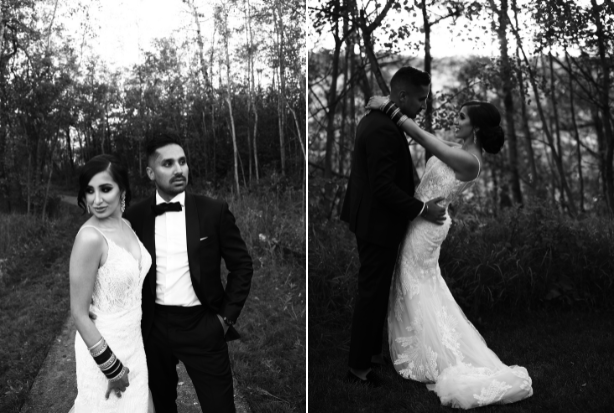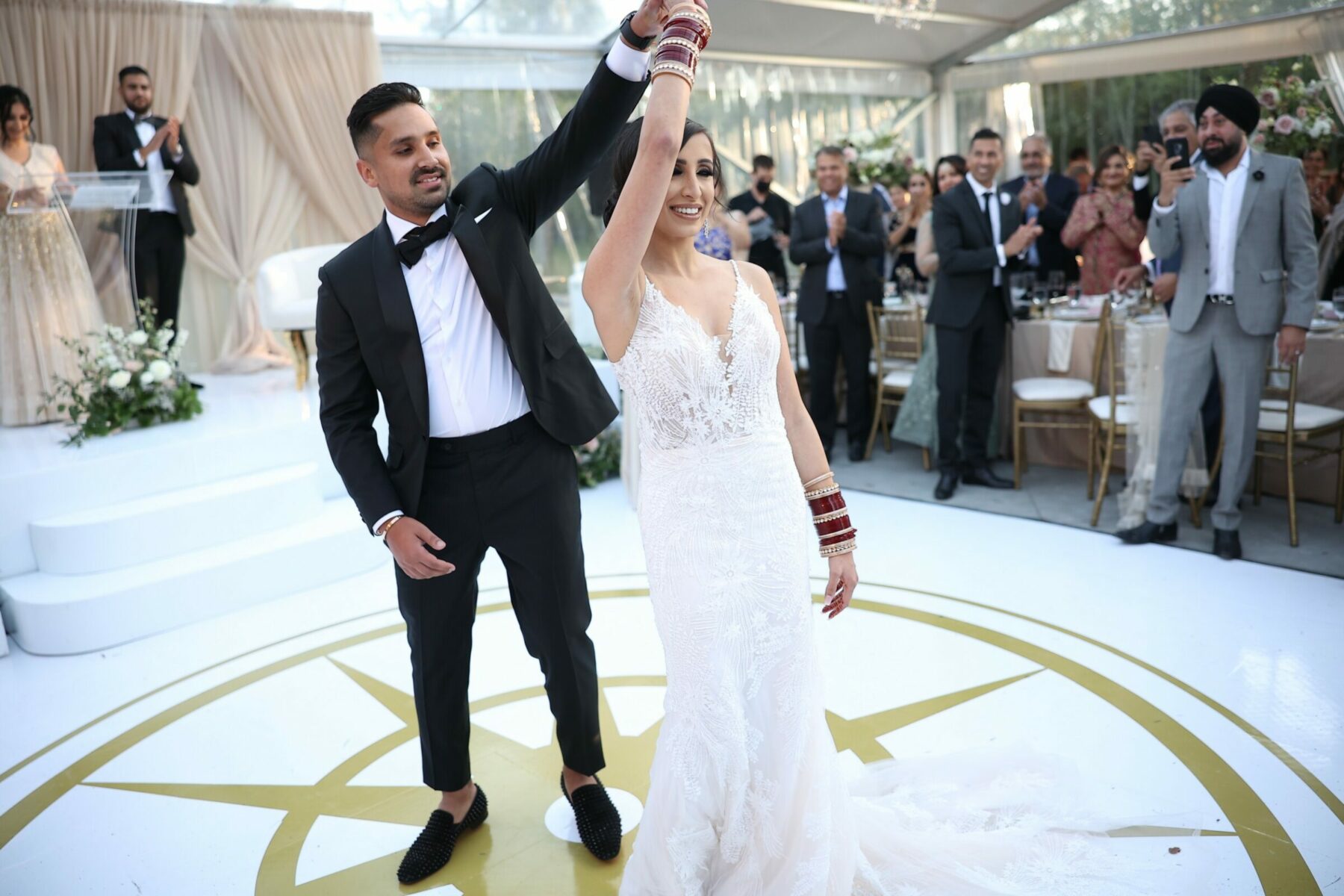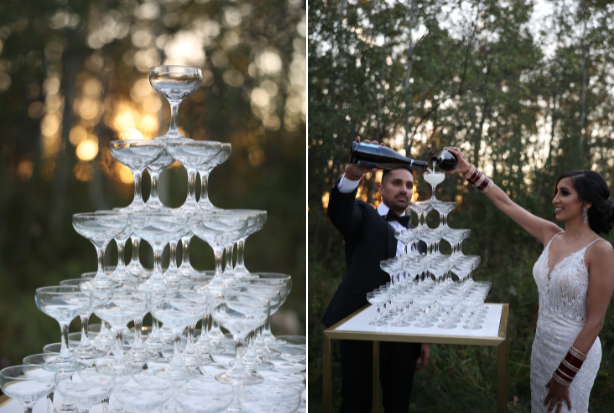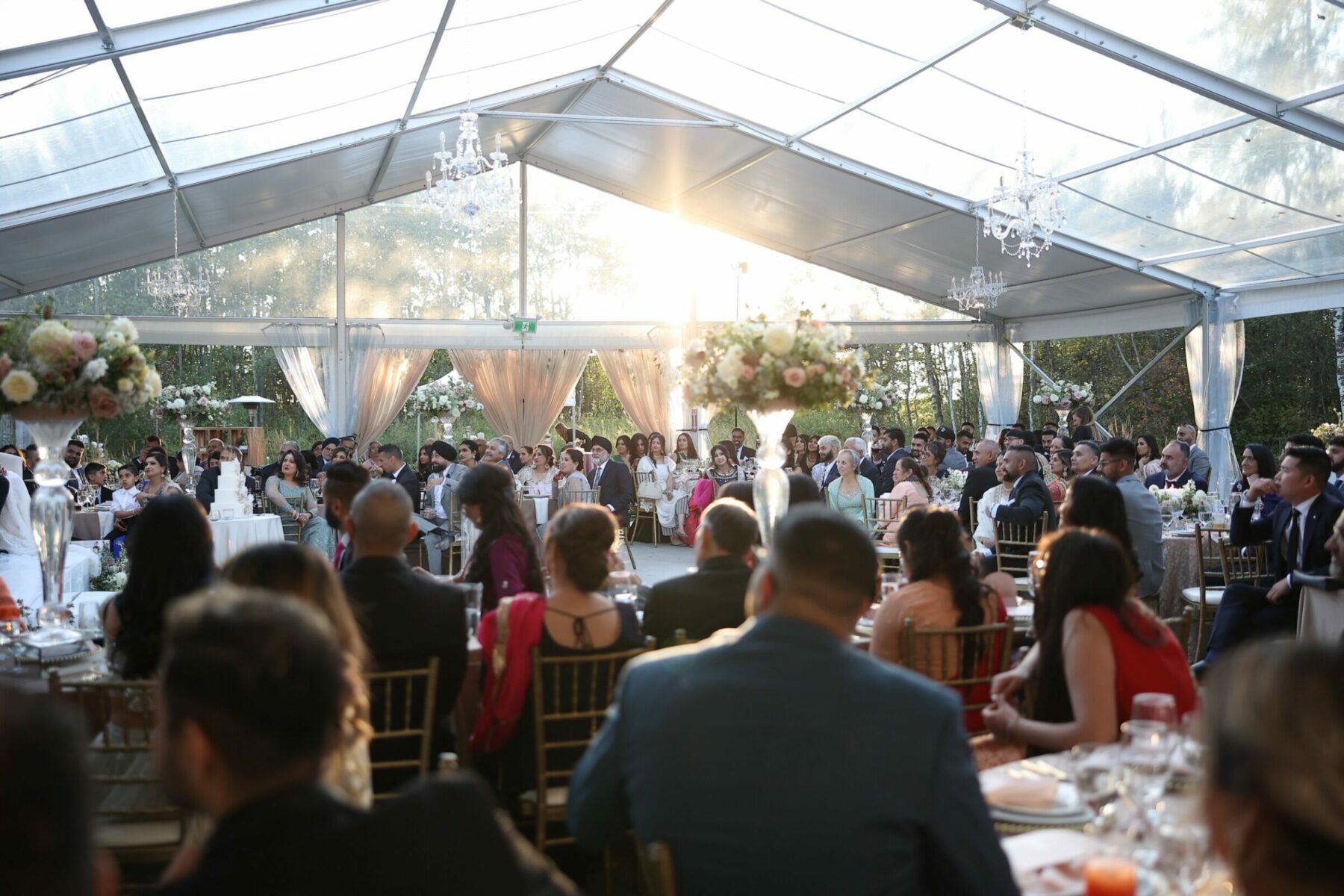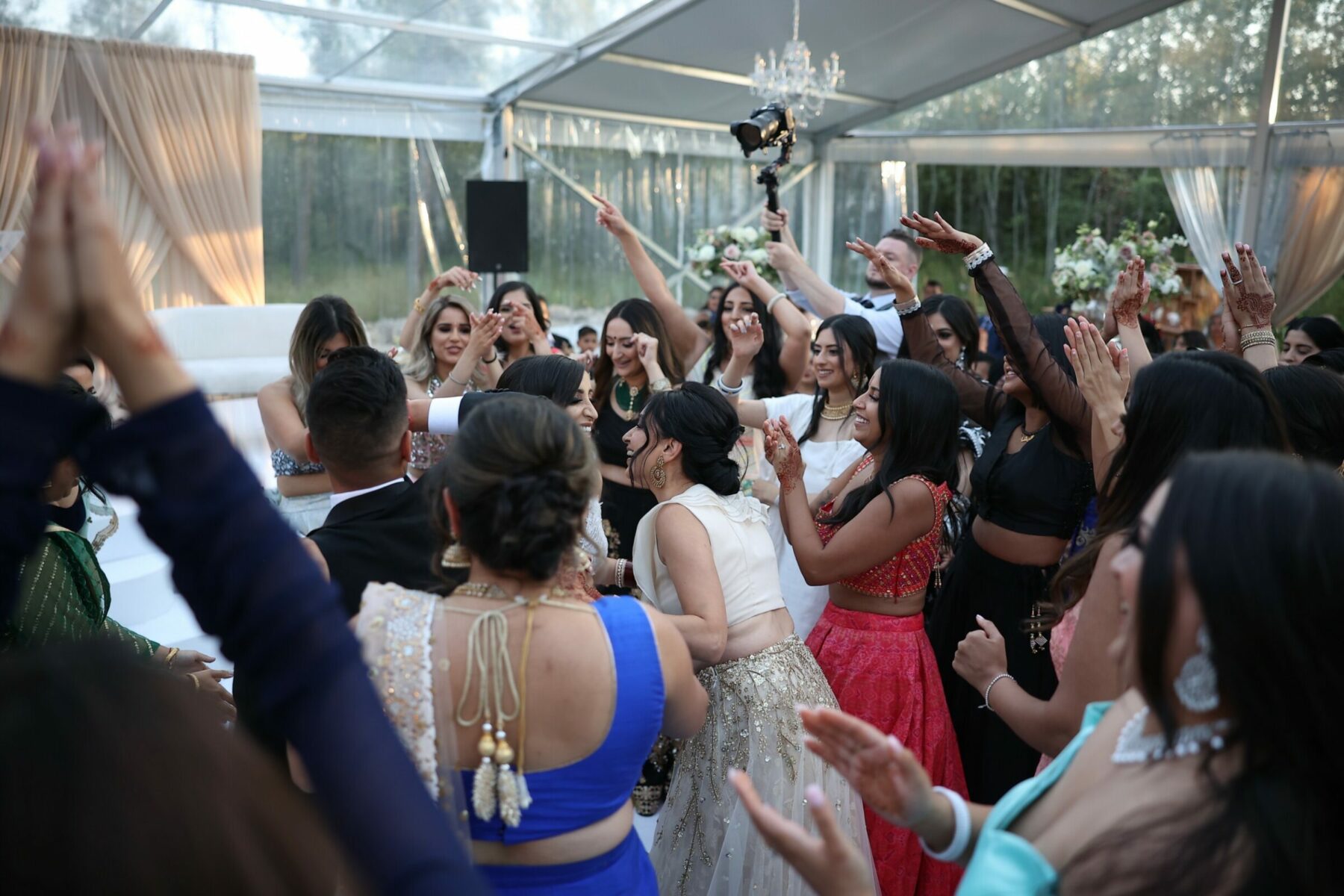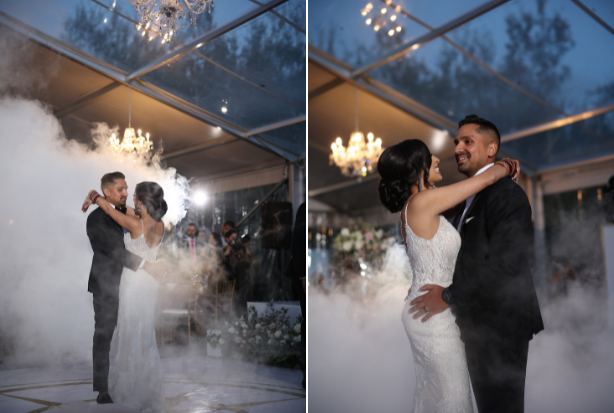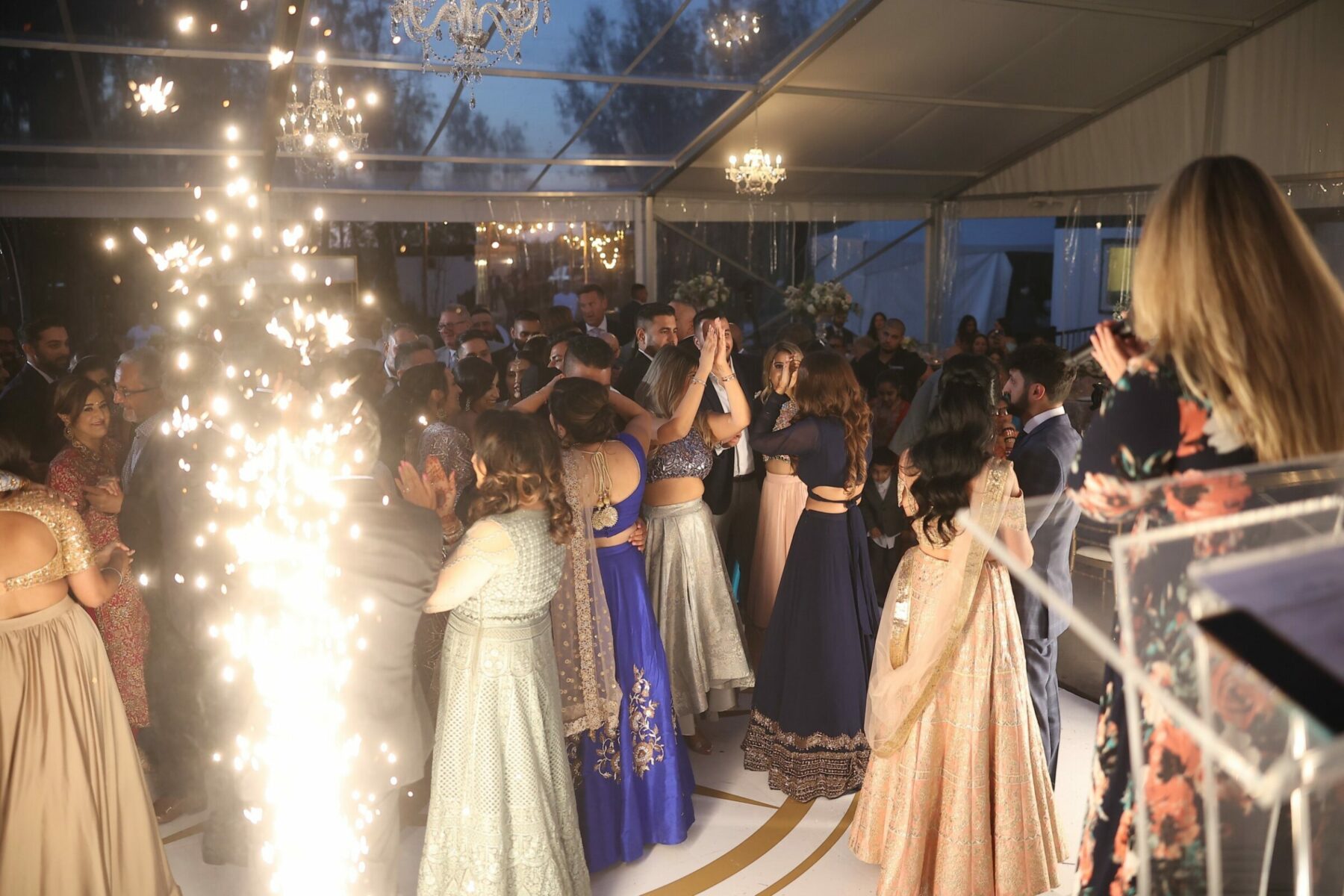 +  +  +  +  +  +  +  +  +  +  +
Jennifer, Lead Coordinator | Jennifer Bergman Weddings
Edmonton Wedding Planner
11/7/21
Grace + Jason had a gorgeous romantic garden-style wedding at Fairmont Hotel Macdonald, in both the Wedgwood and Empire Ballrooms. They had an all-star wedding team to execute their vision, and impeccable bridal party style!
Credits: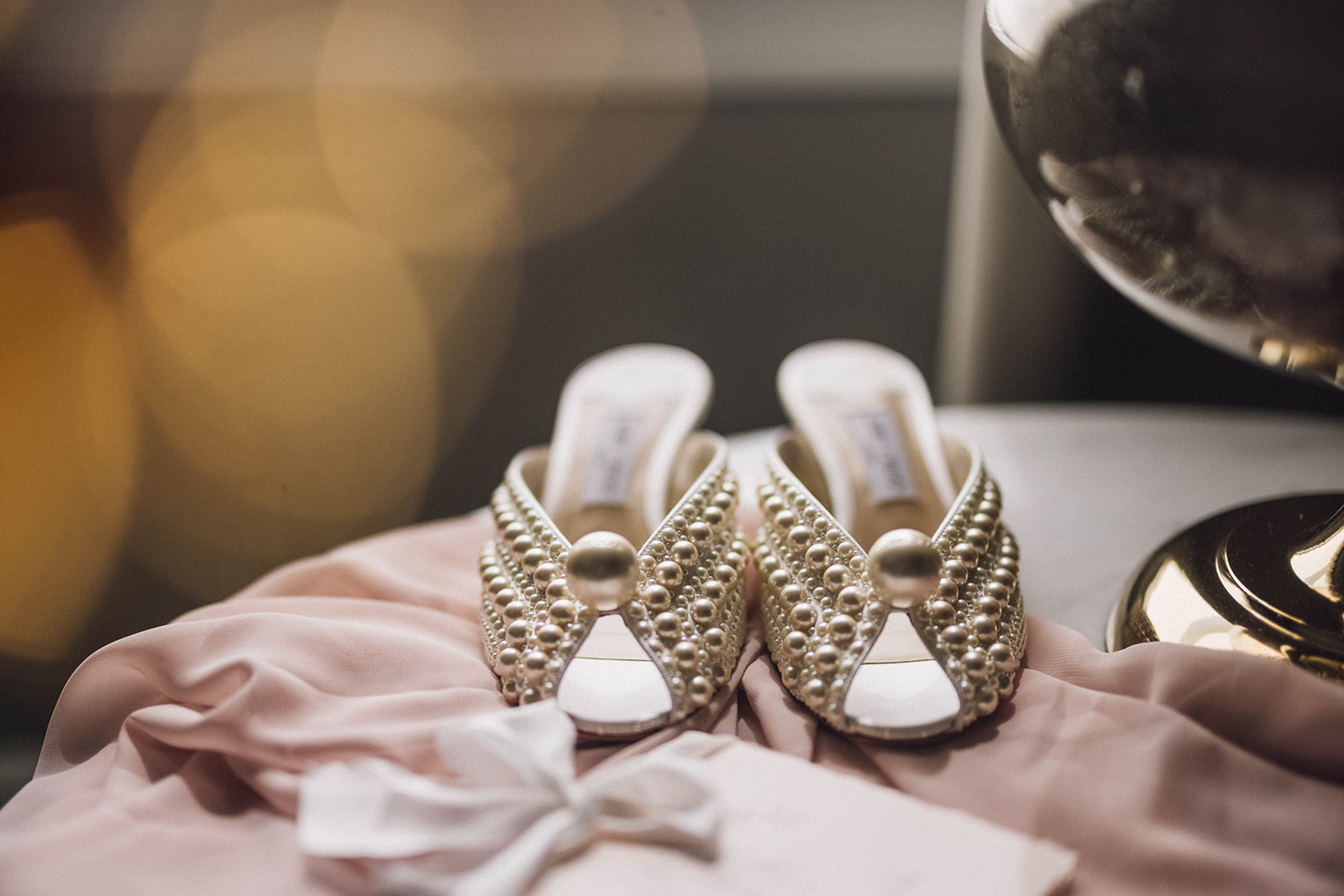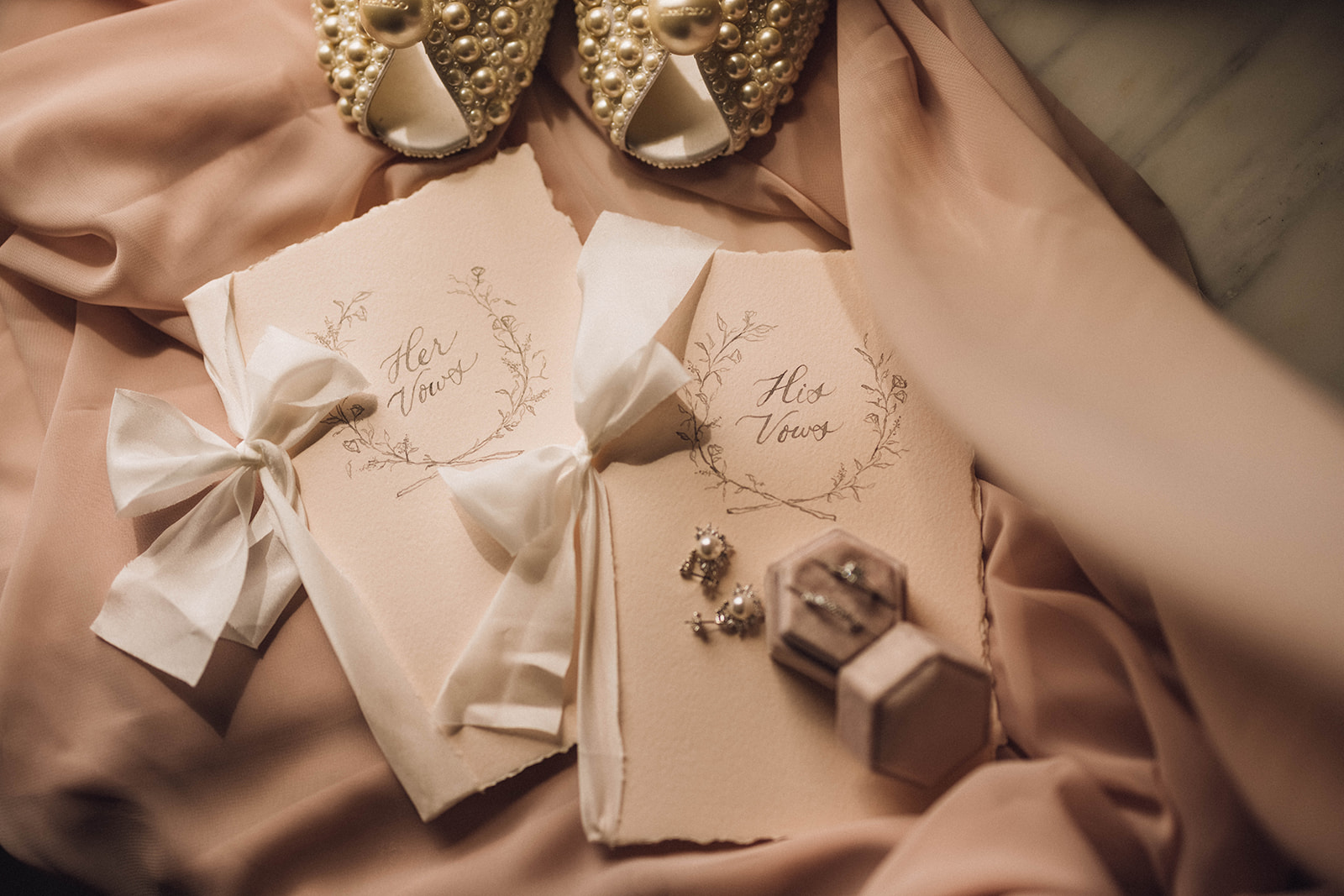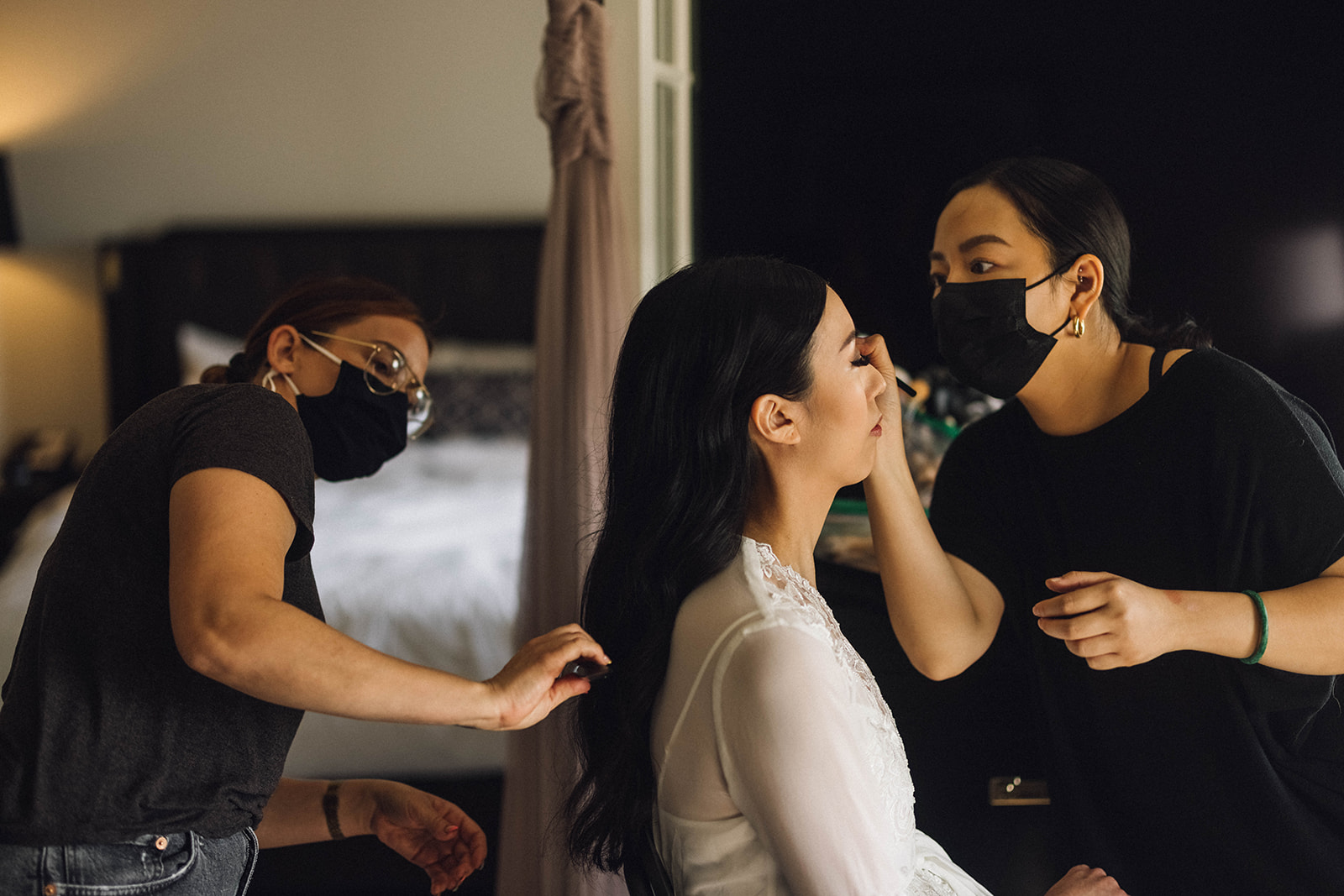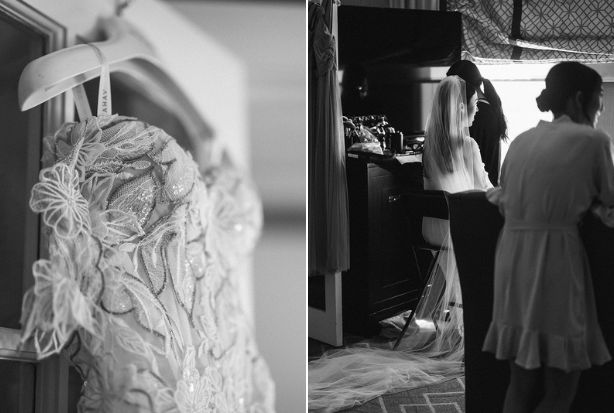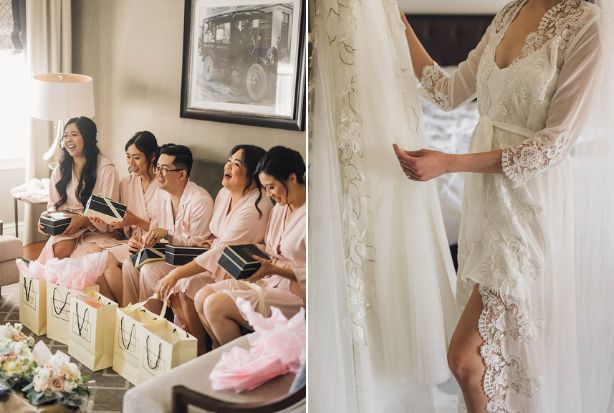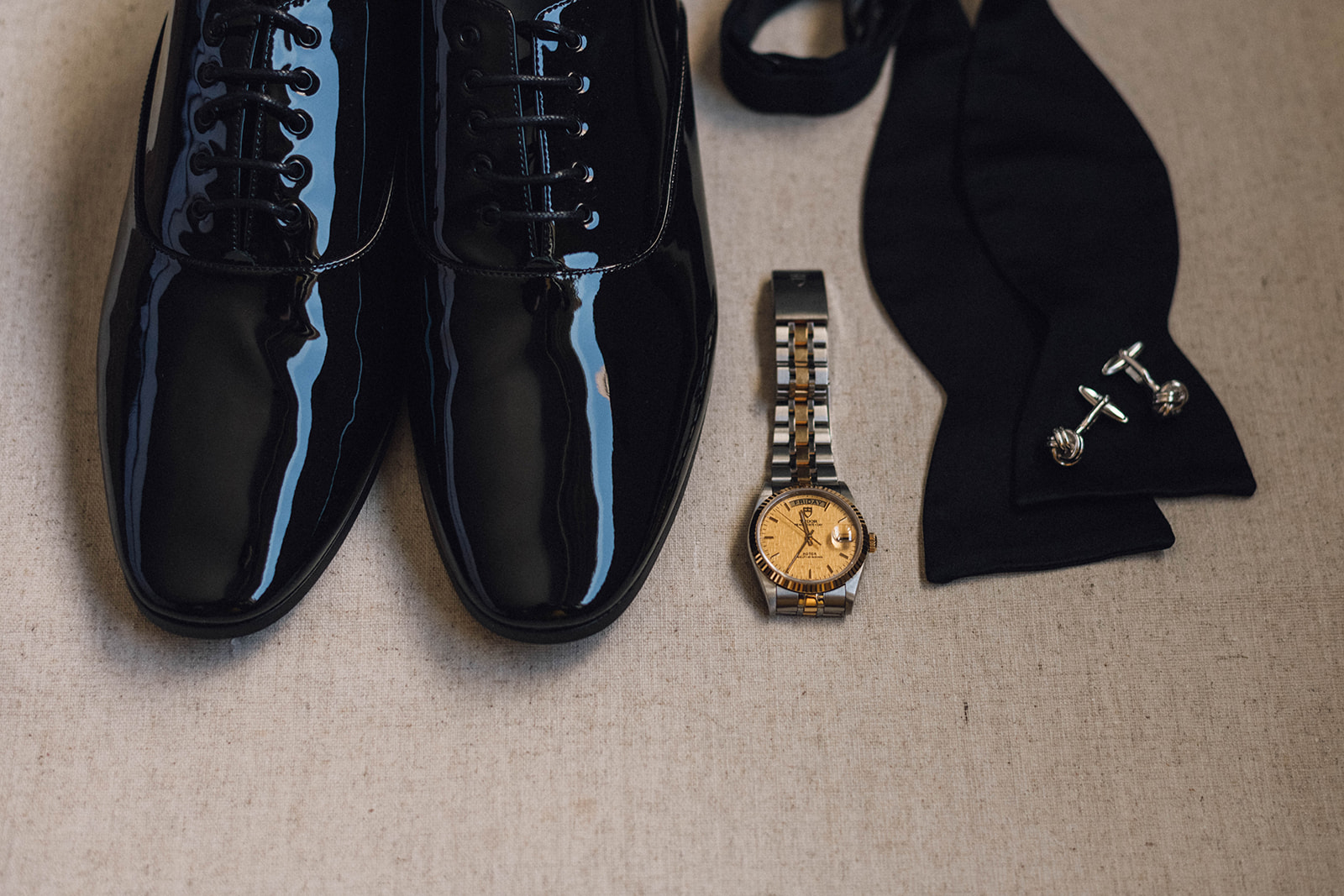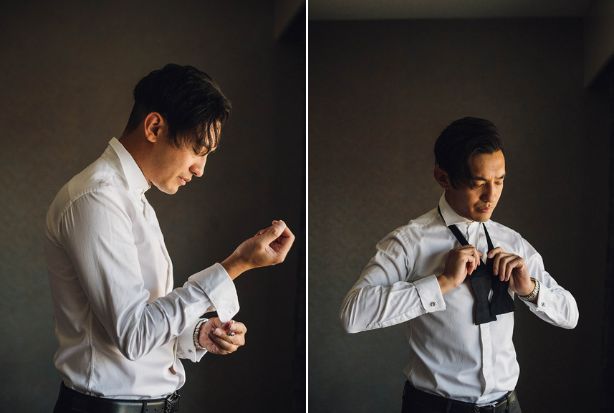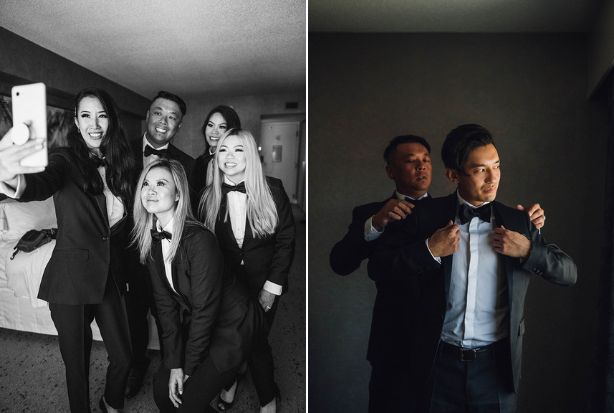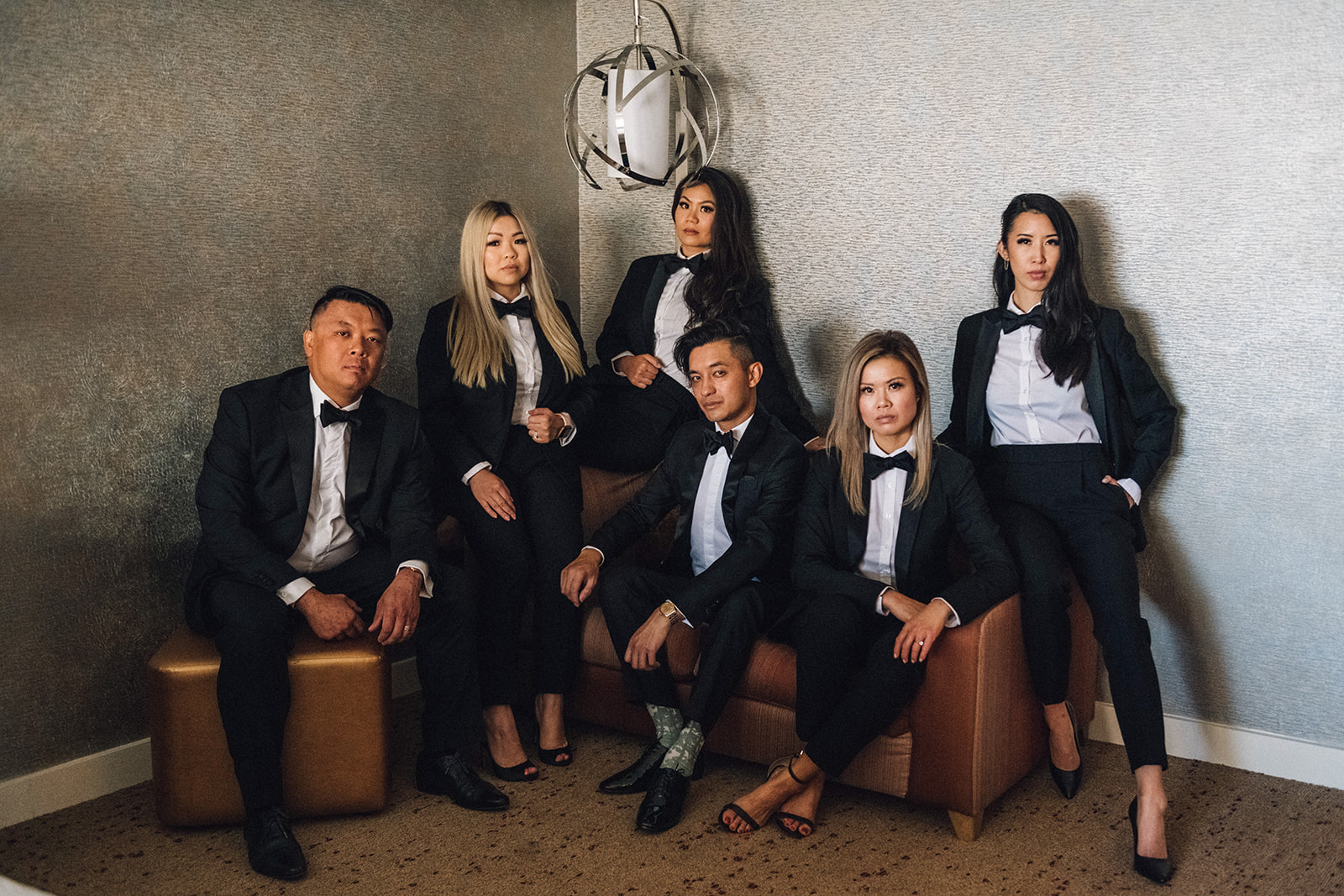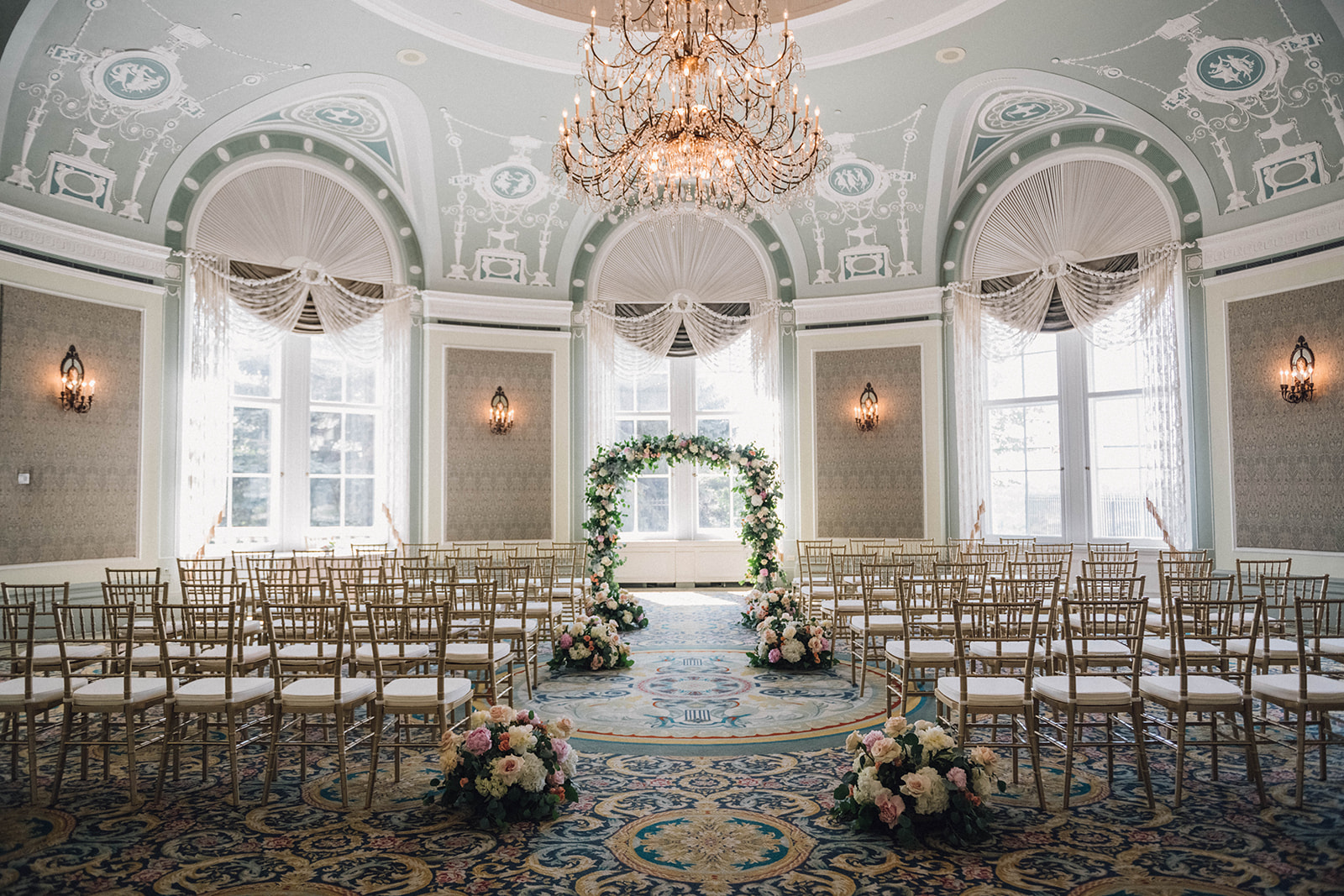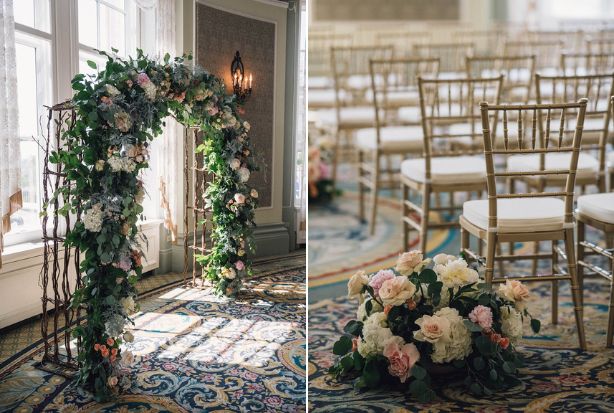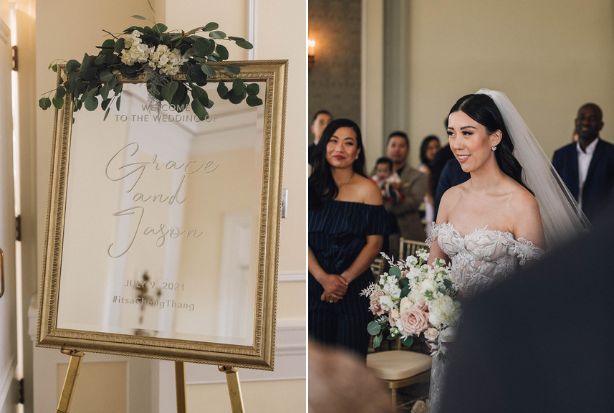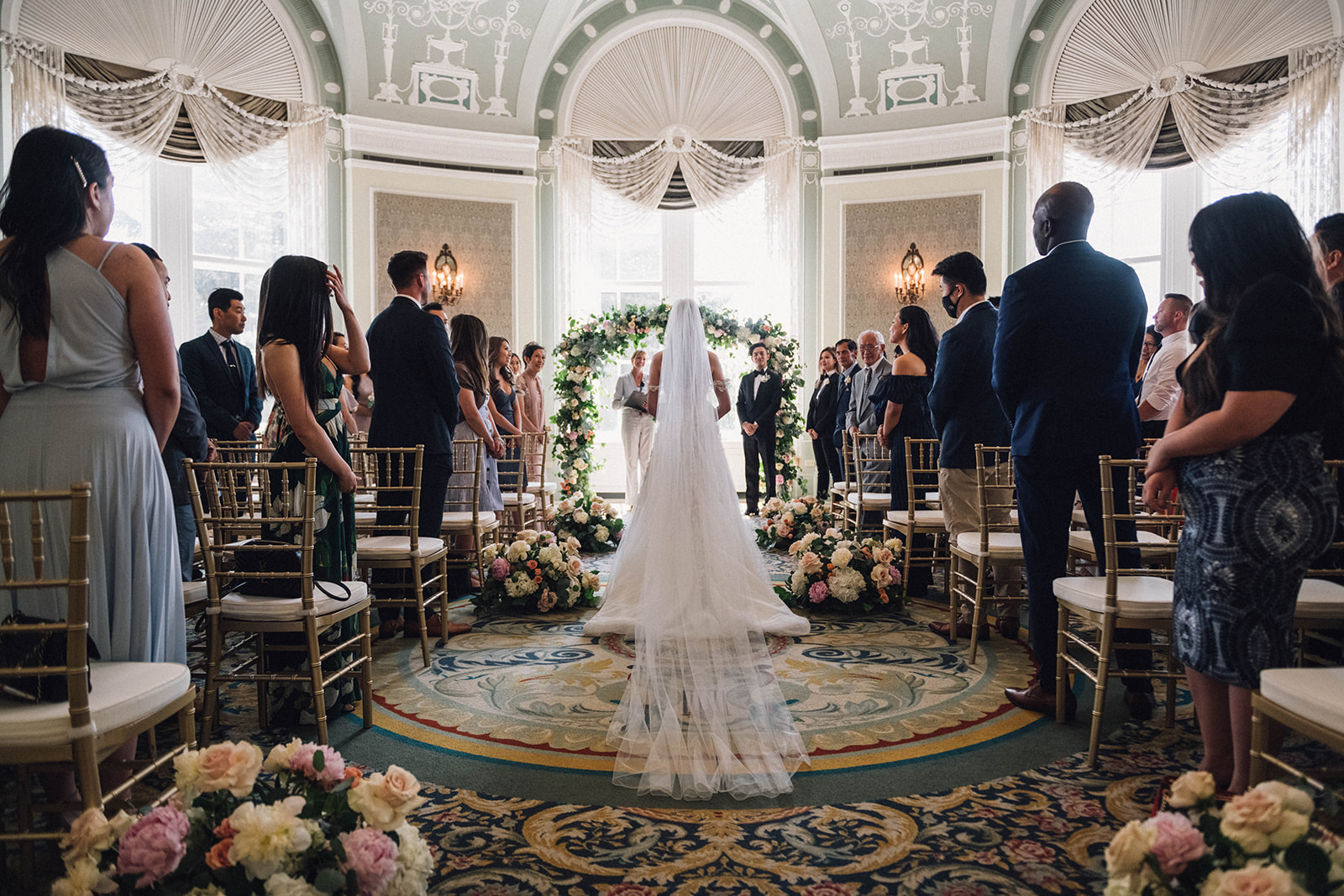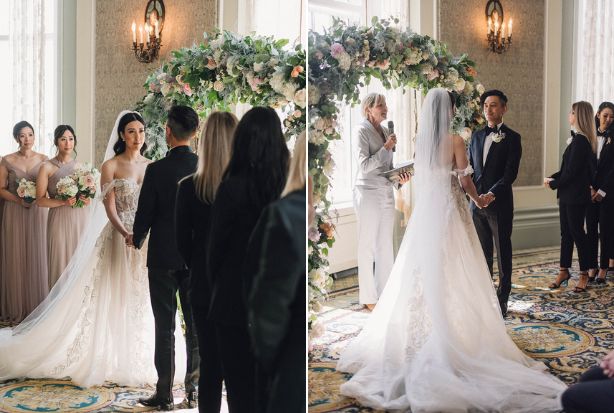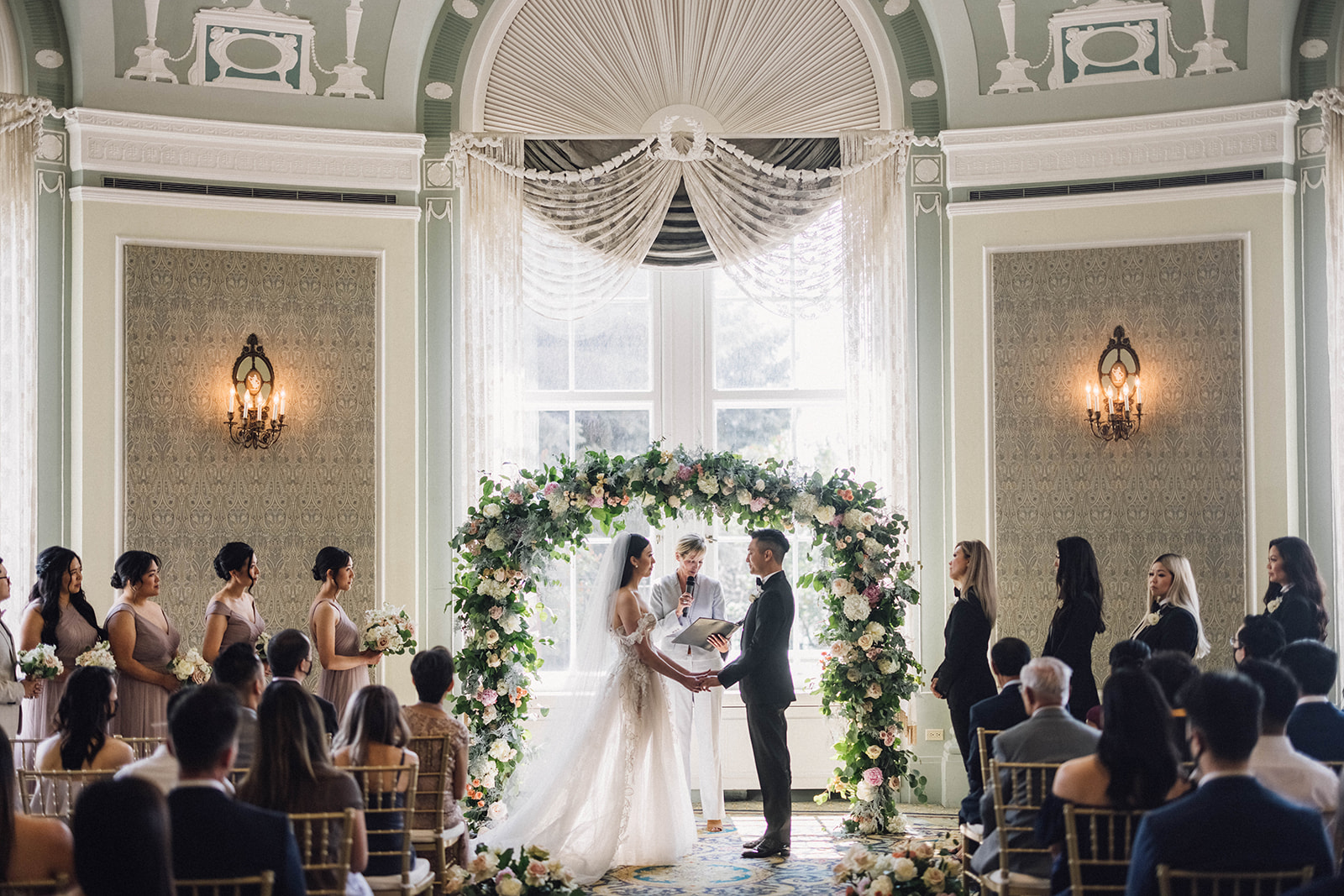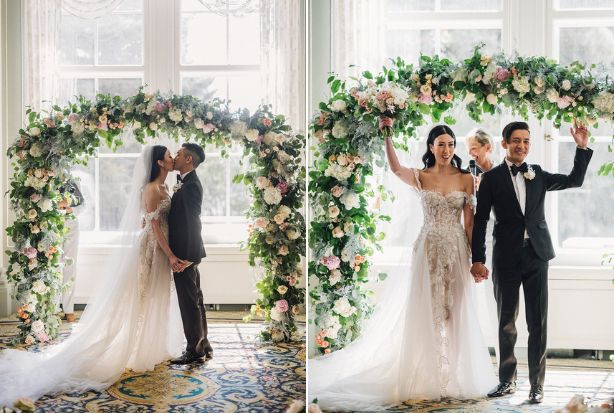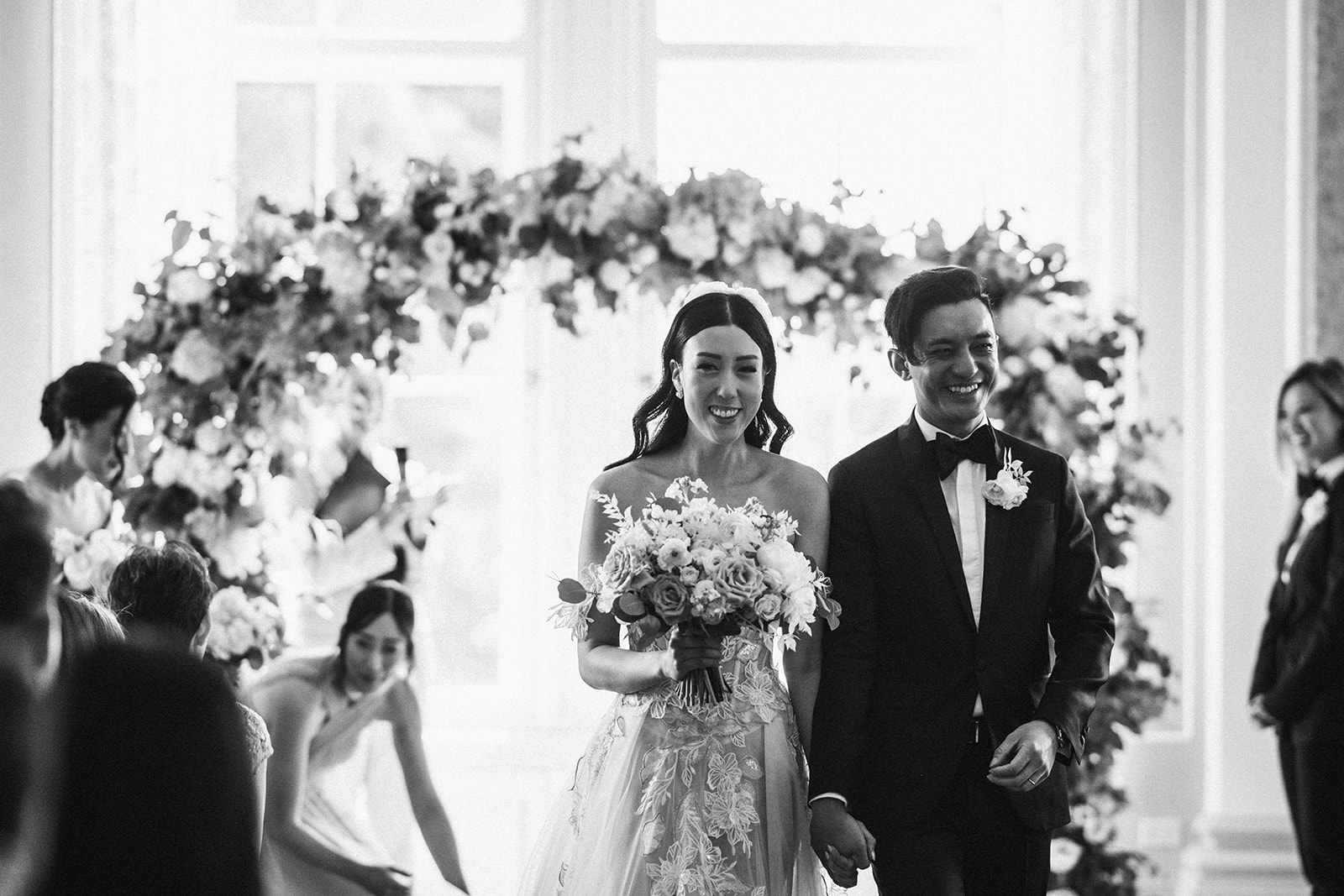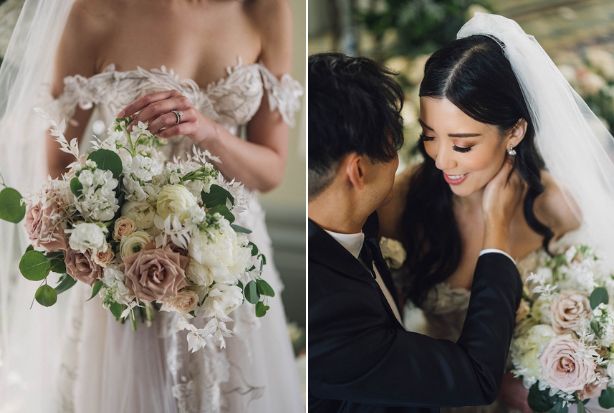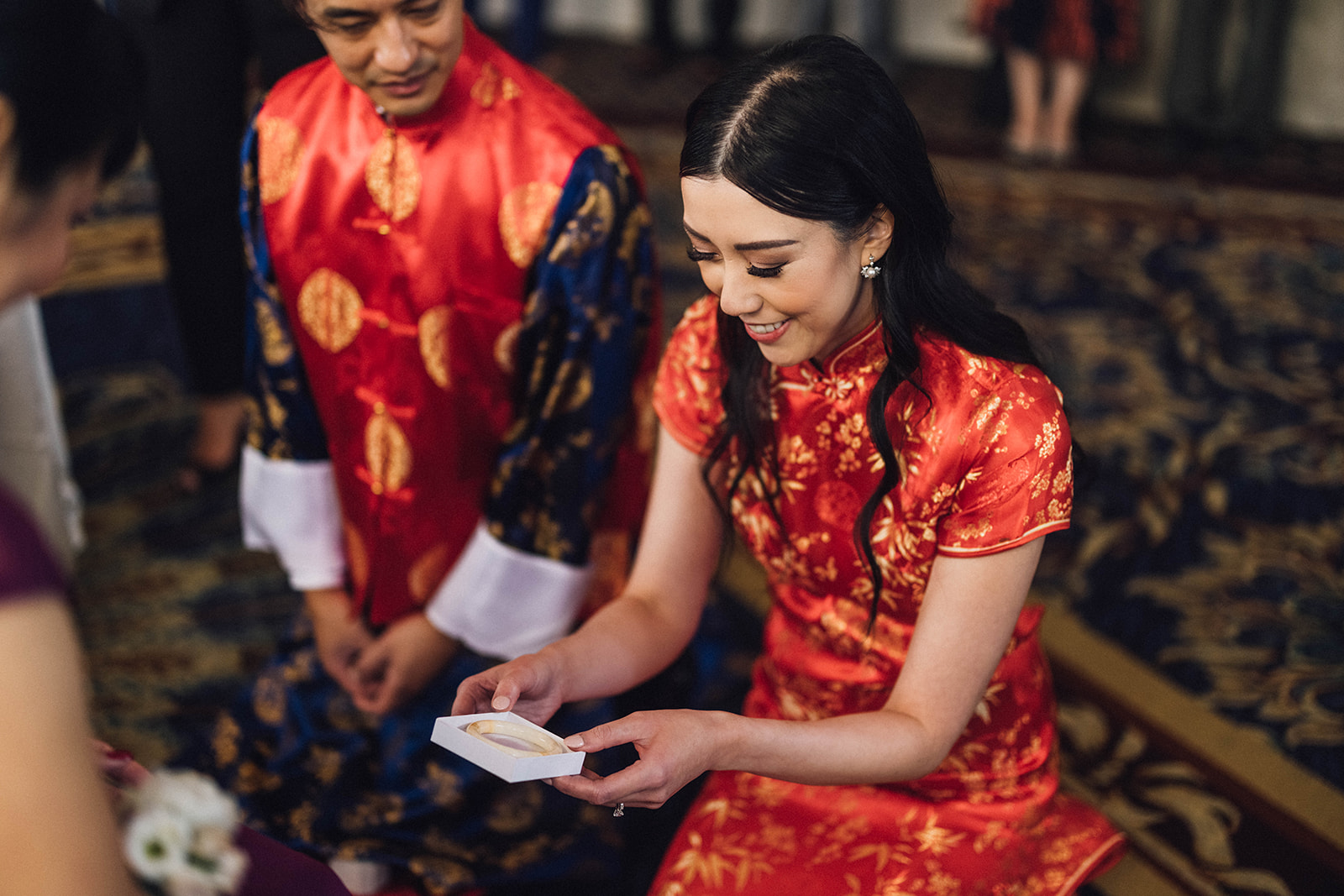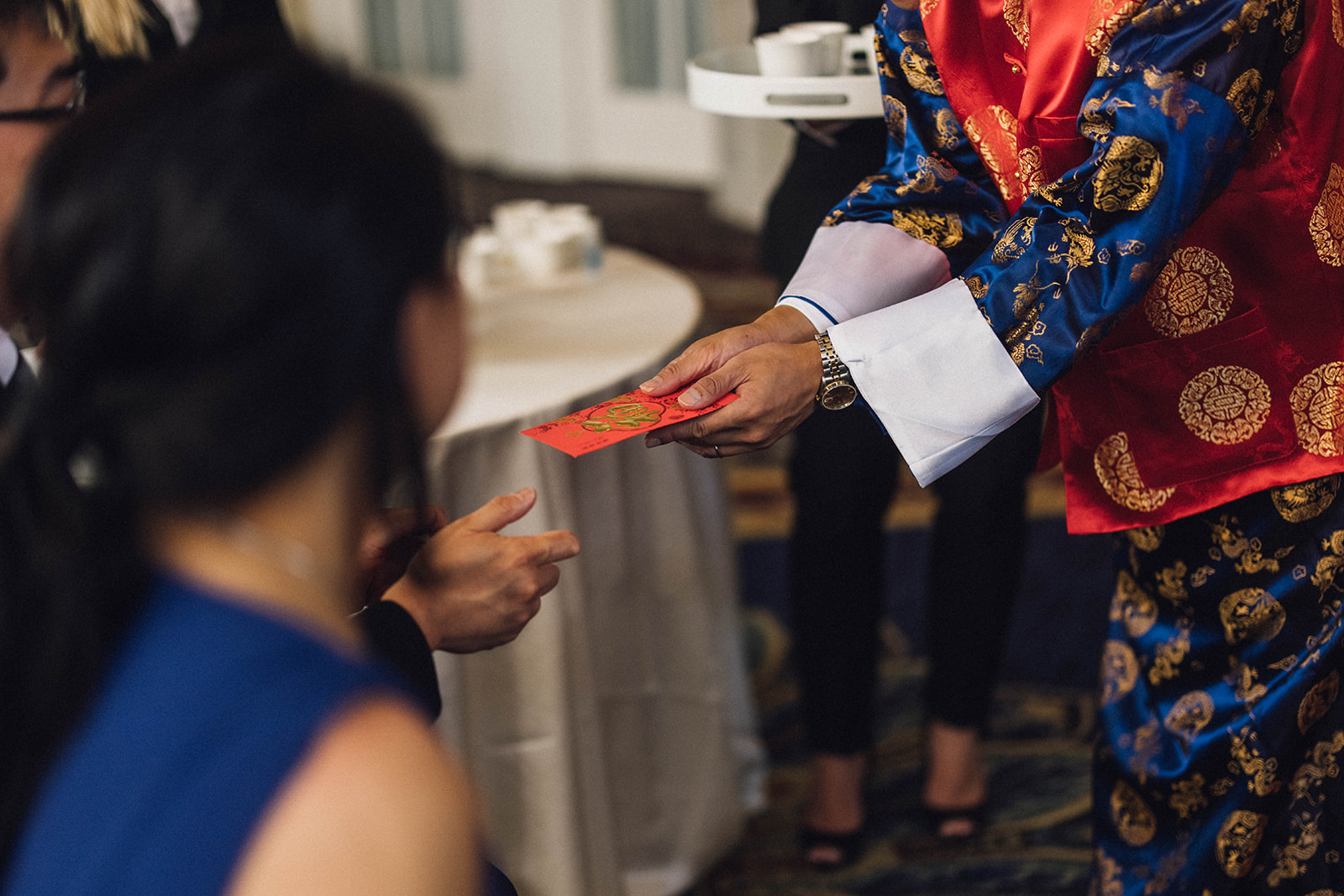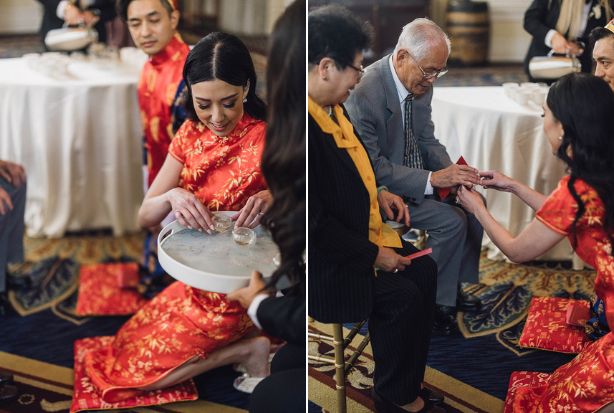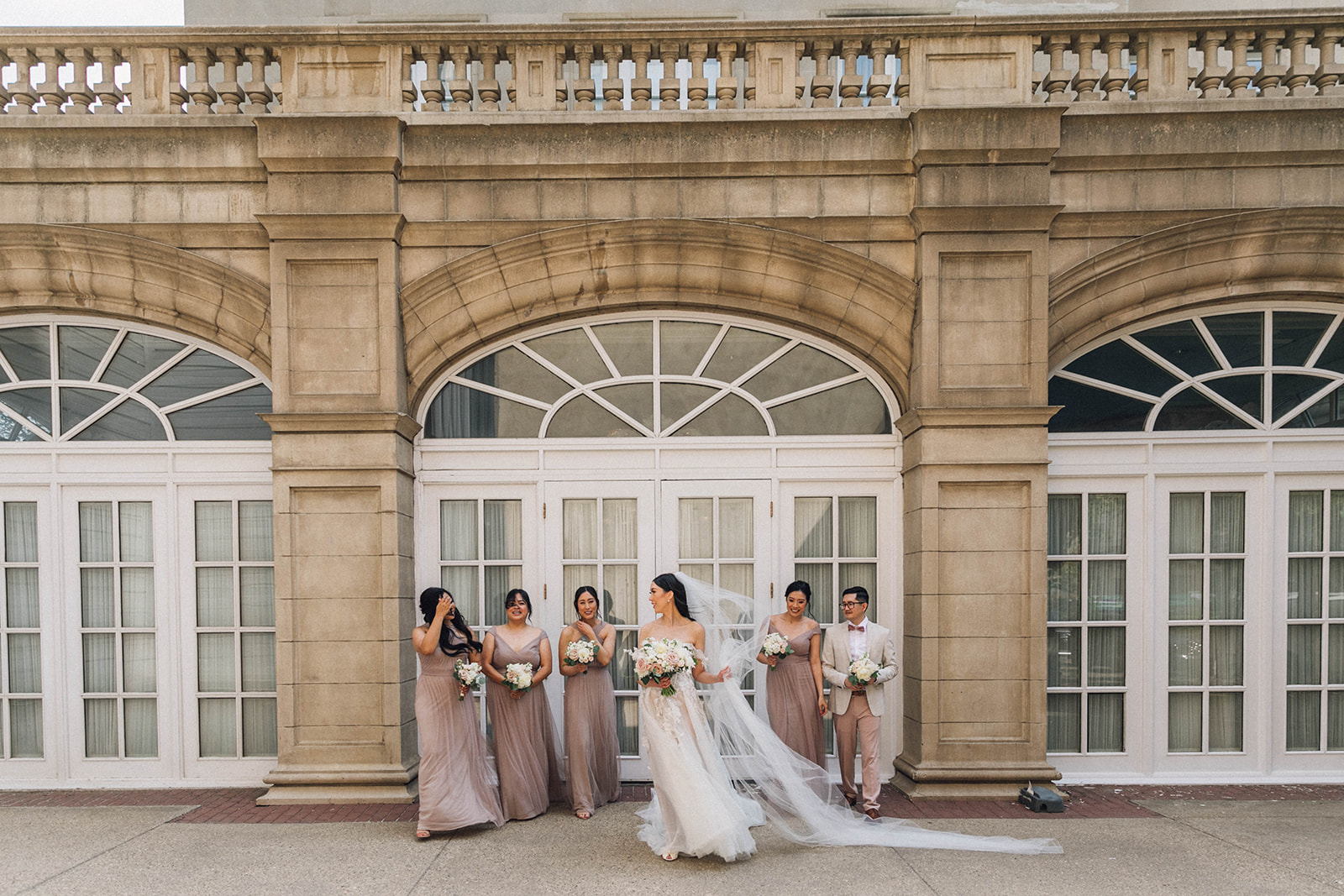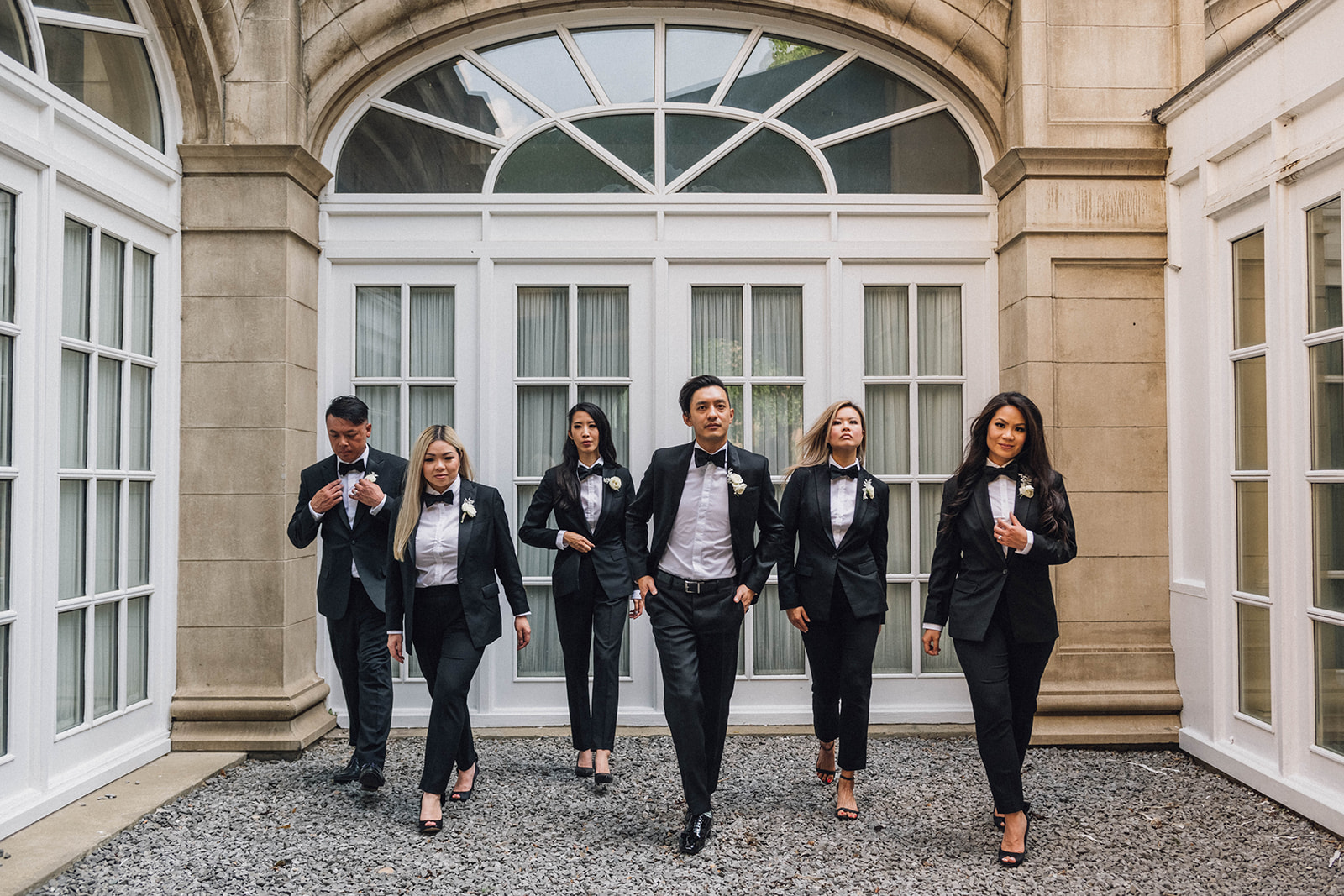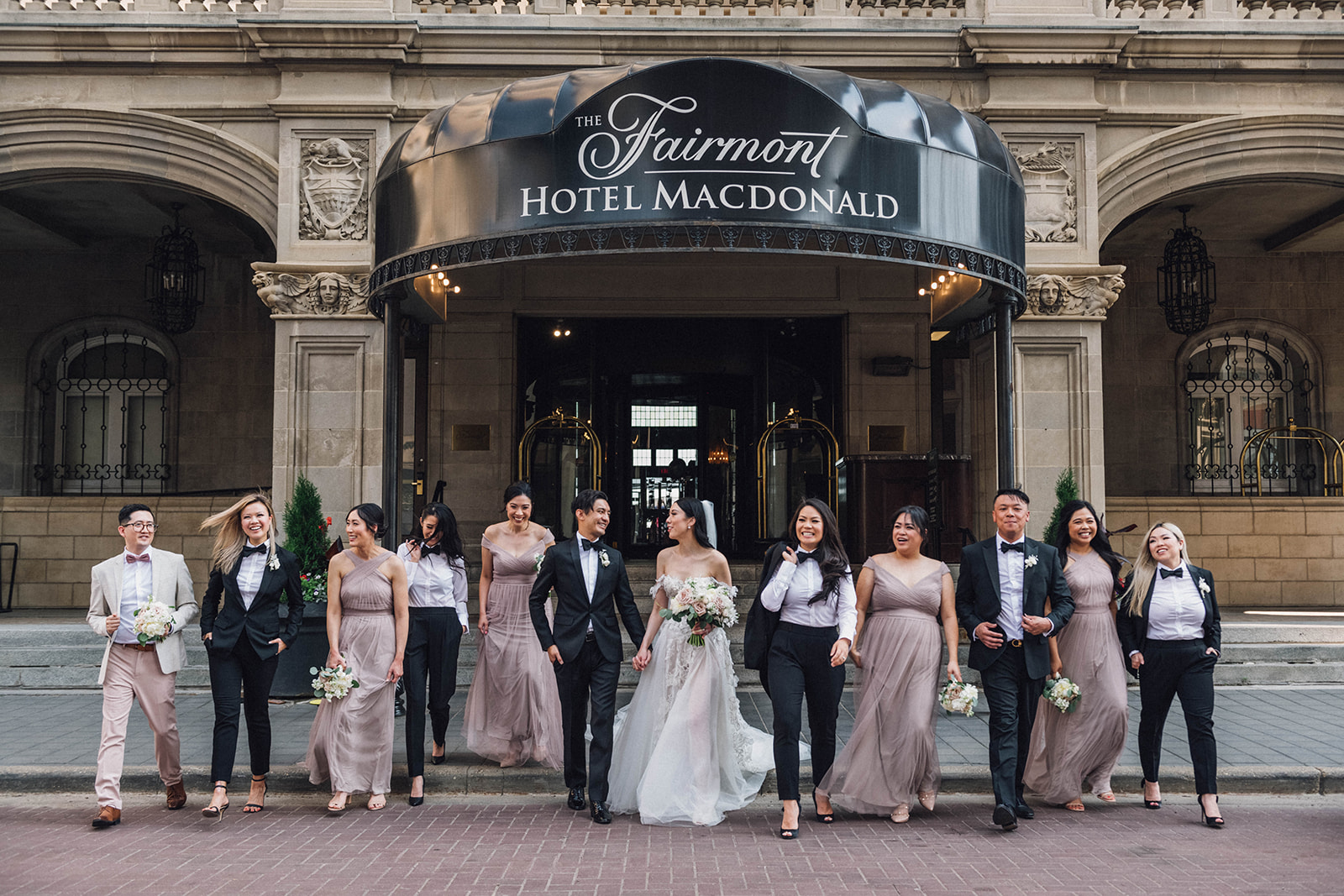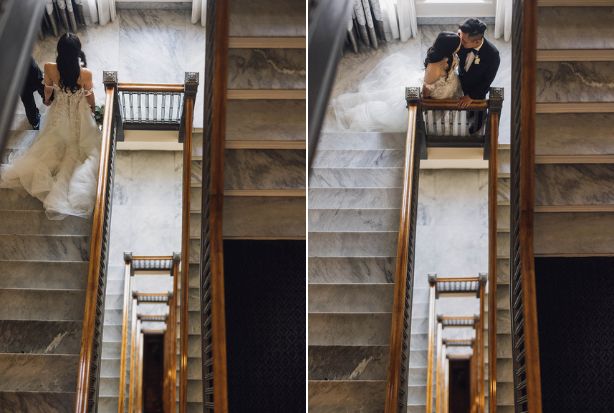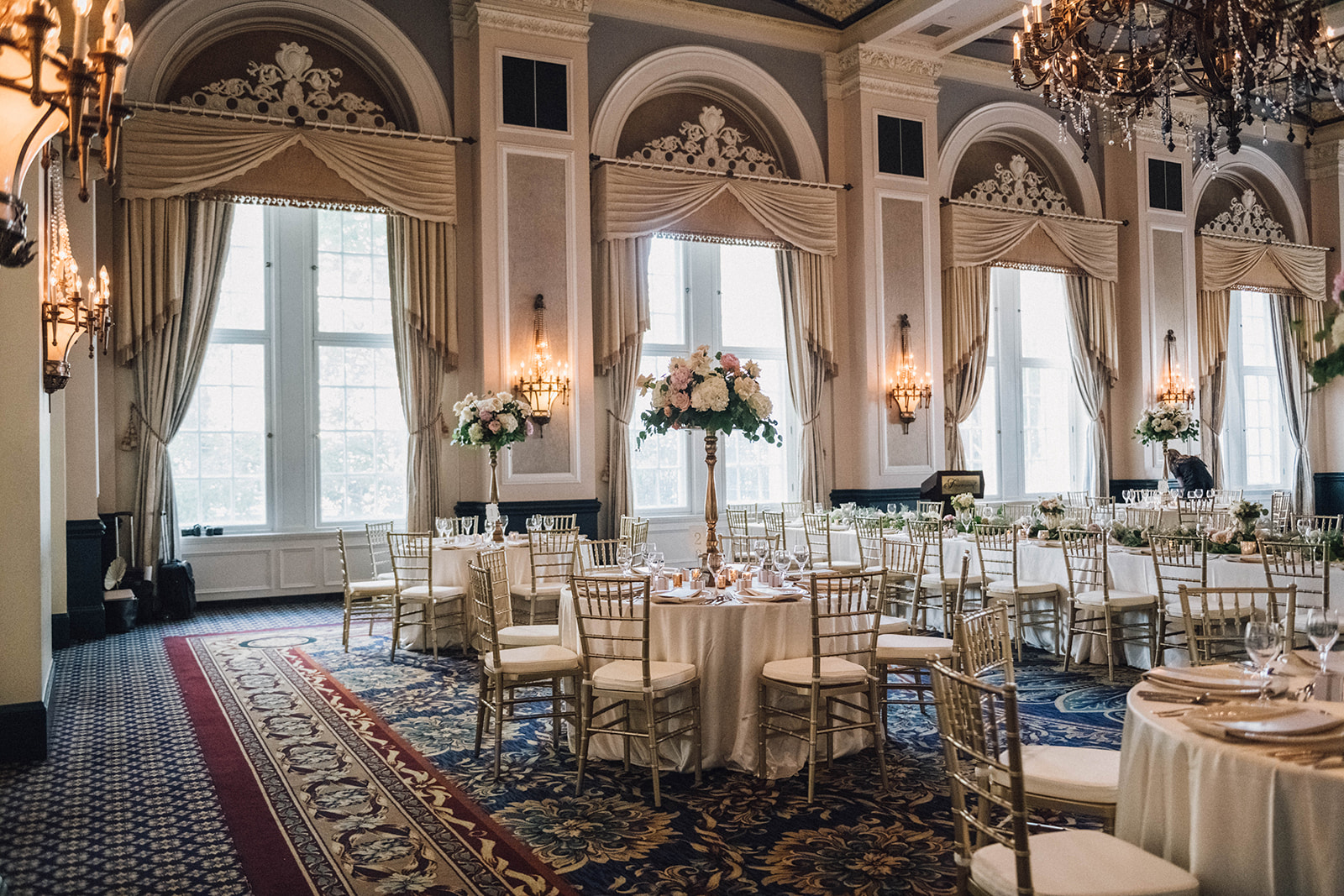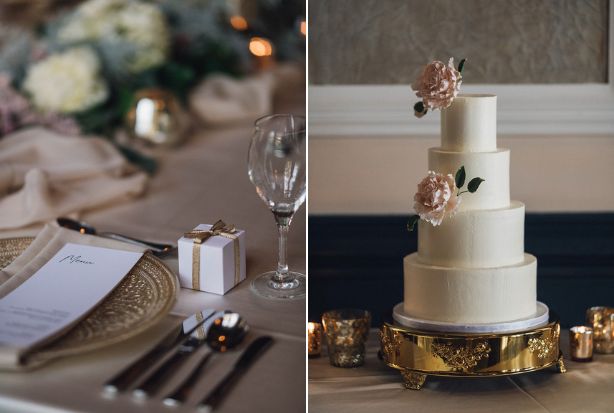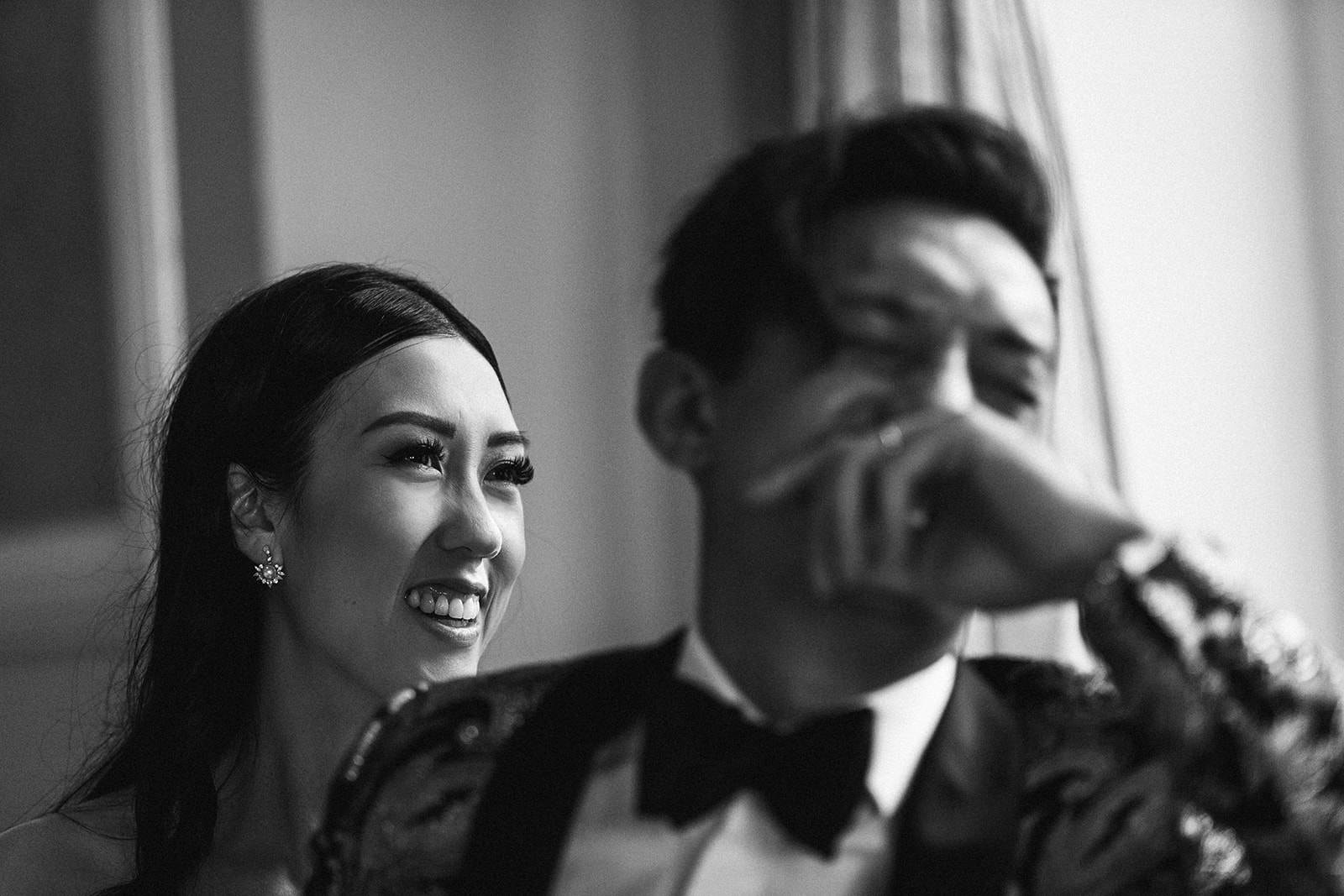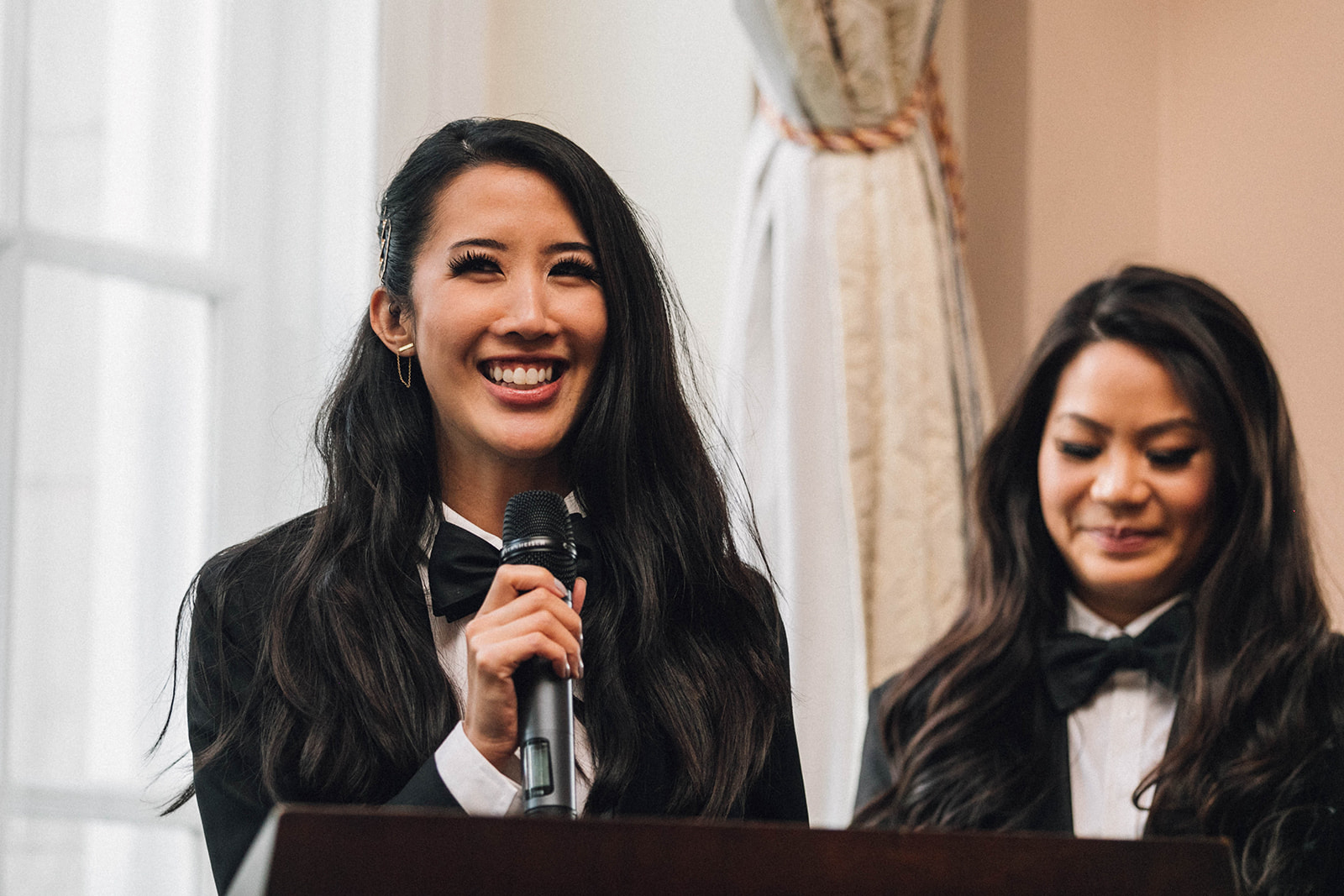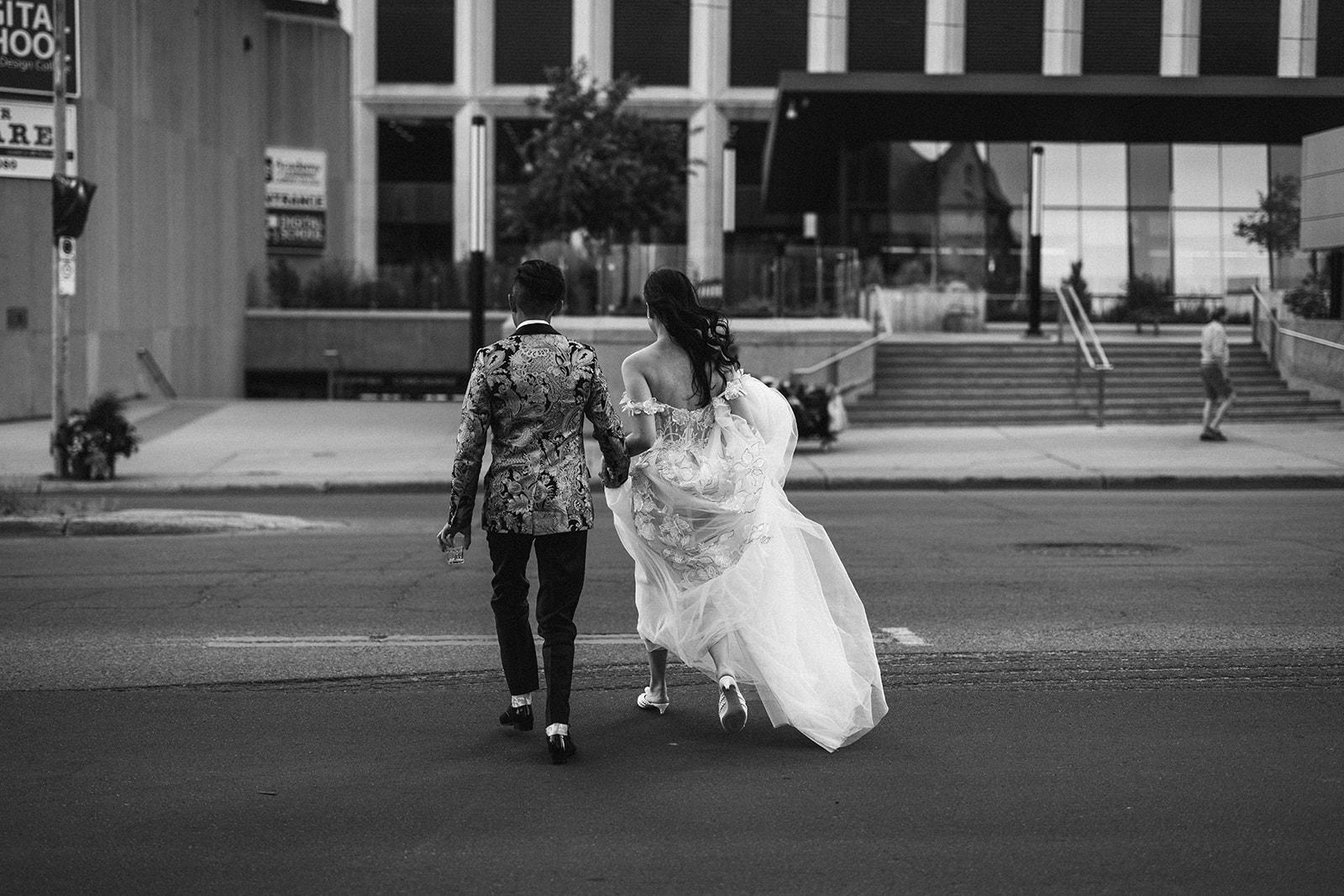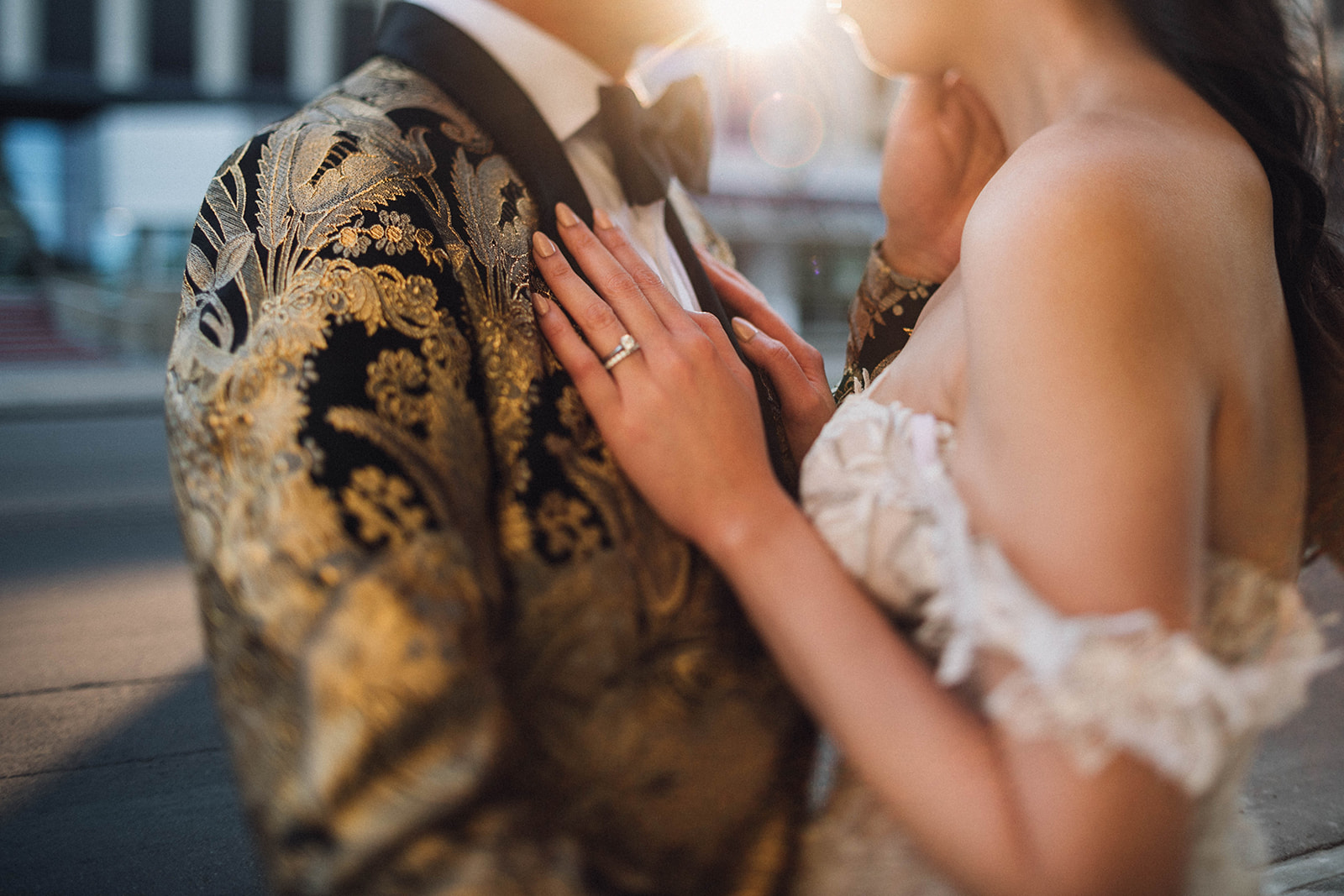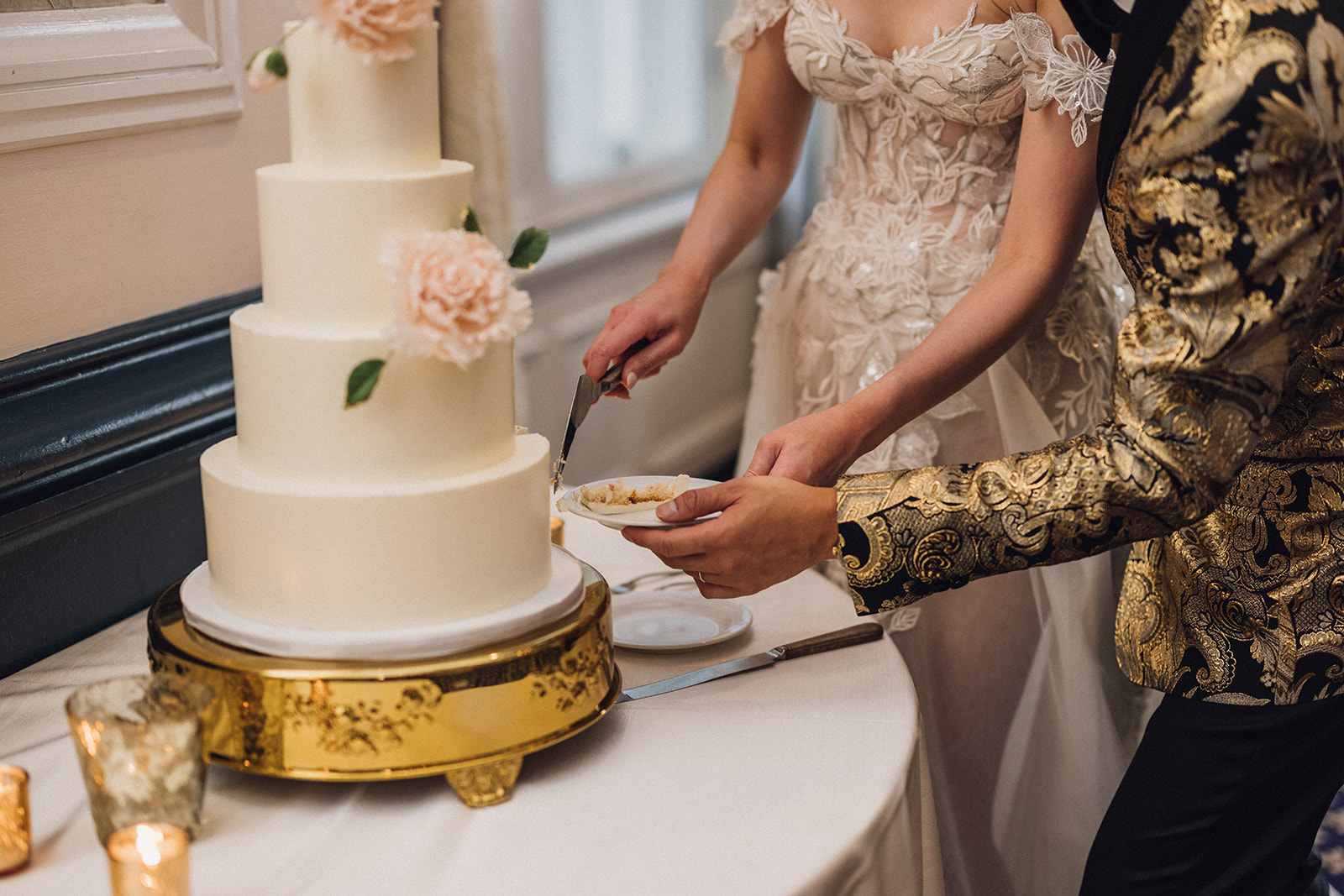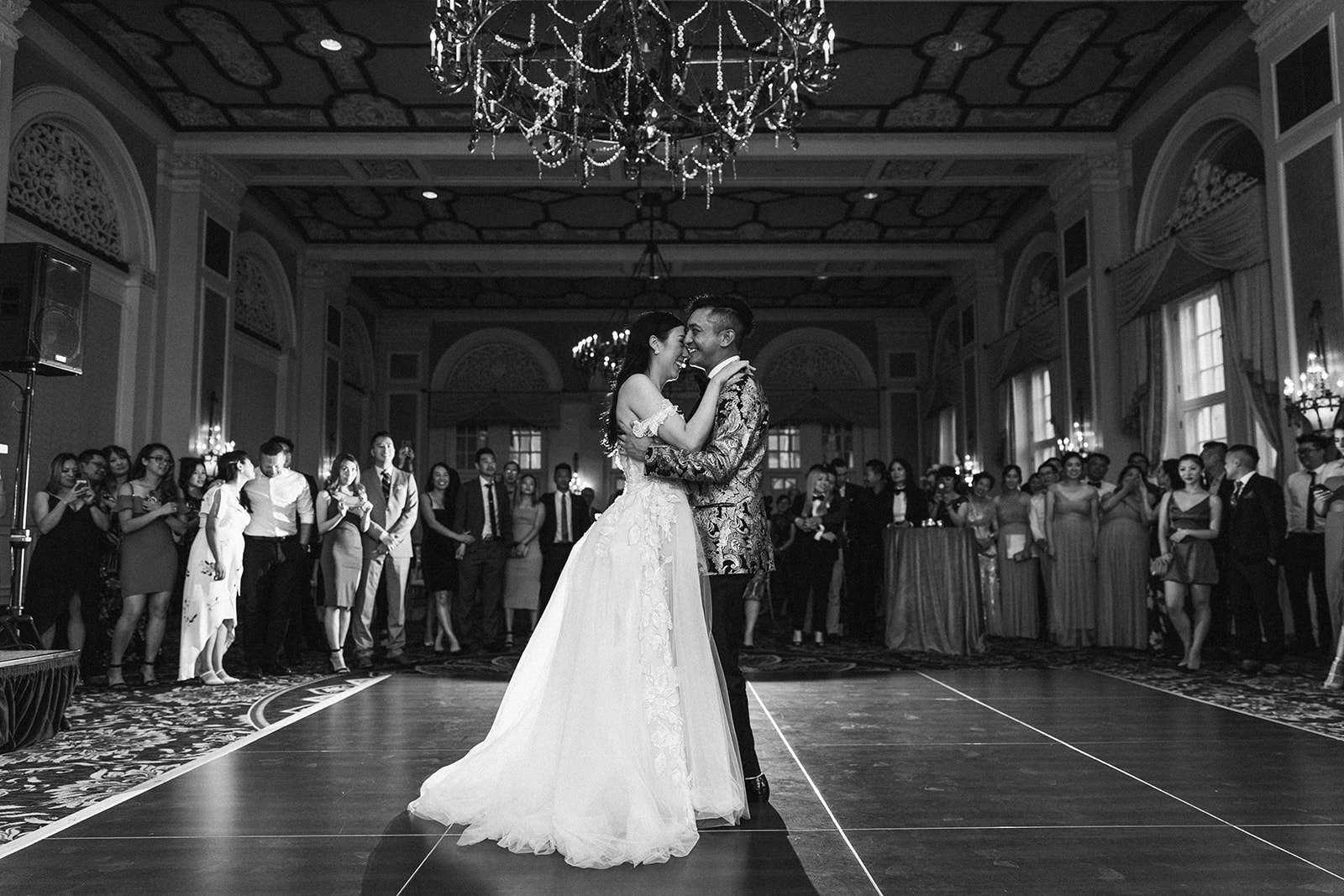 +  +  +  +  +  +  +  +  +  +  +
Suzanne, Lead Coordinator | Jennifer Bergman Weddings
Edmonton Wedding Day Management
01/5/18
– As featured via a collaboration with ExploreEdmonton.com – 
Finding the Perfect Wedding Gown
One of the most exciting elements of planning your wedding is finding the dress of your dreams. Here in Edmonton, the wedding dress scene has blossomed, and we're fortunate to have some stylish and savvy local boutiques at our fingertips. Before you get started, here are a few tips to make the most of your gown shopping experience:
Shop early. Gowns can take 6 to 8 months to order; the alteration process can take up to 2 months. Keep these timeline in mind and give yourself plenty of time before your wedding day to avoid stress and costly rush charges.
Choose your crew wisely. Too many opinions can be overwhelming and may confuse the selection process. Bring just a few of your besties or family members who will support you and your wedding vision.
Be open minded. Don't be afraid to surprise yourself! You might fall in love with a dress that you didn't expect to like on the hangar.
Set a budget. Establish a realistic budget and stick to it. It's tempting to try on gowns that are outside of your budget but the can lead to some major disappointment.
Boutiques for Brides and Maids
Delica Bridal | Location: #108, 2951 Ellwood Drive
Delica Bridal is a sister-owned boutique for brides who want a no-fuss, relaxed experience. Known for their warm and inviting service, Delica carries a unique collection of curated gowns form exclusive and emerging designers, making it a haven for brides (and bridesmaids) who are looking for something different. Most notably, they carry the coveted Hayley Paige, Lazaro and Truvelle lines.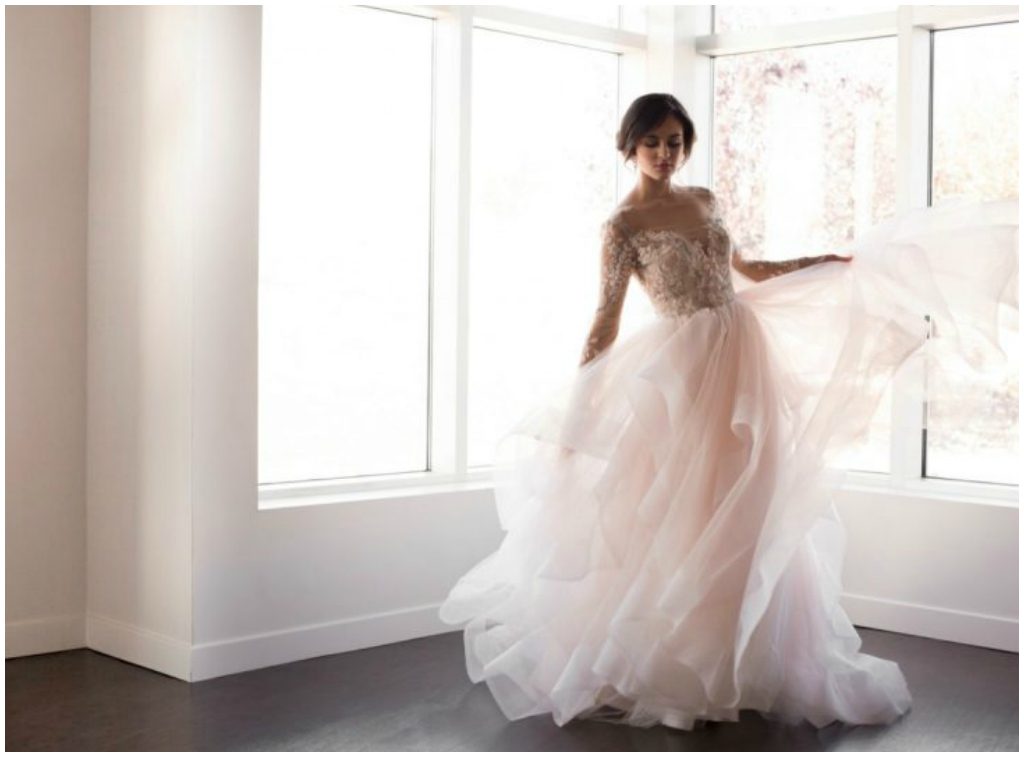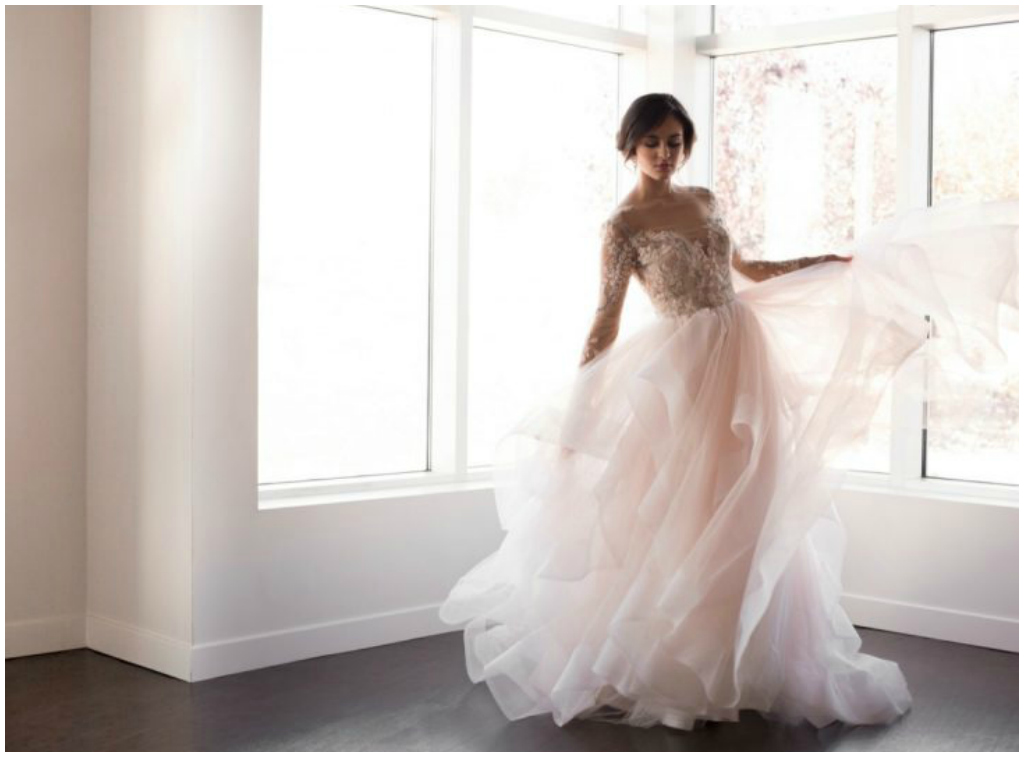 Novelle Bridal Shop | Location: 10553 124 Street
Located on Edmonton's trendy 124th Street, Novelle Bridal's gorgeous 2-storey shop features floor-to-ceiling windows and a loft dedicated to bridesmaid dresses. Personal attention is their mantra – book a complimentary one hour session, or upgrade to a Couture Consultation for an extended appointment time complete with sparkling juice and sweet treats for your entourage. Novelle now carries the coveted Berta bridal line.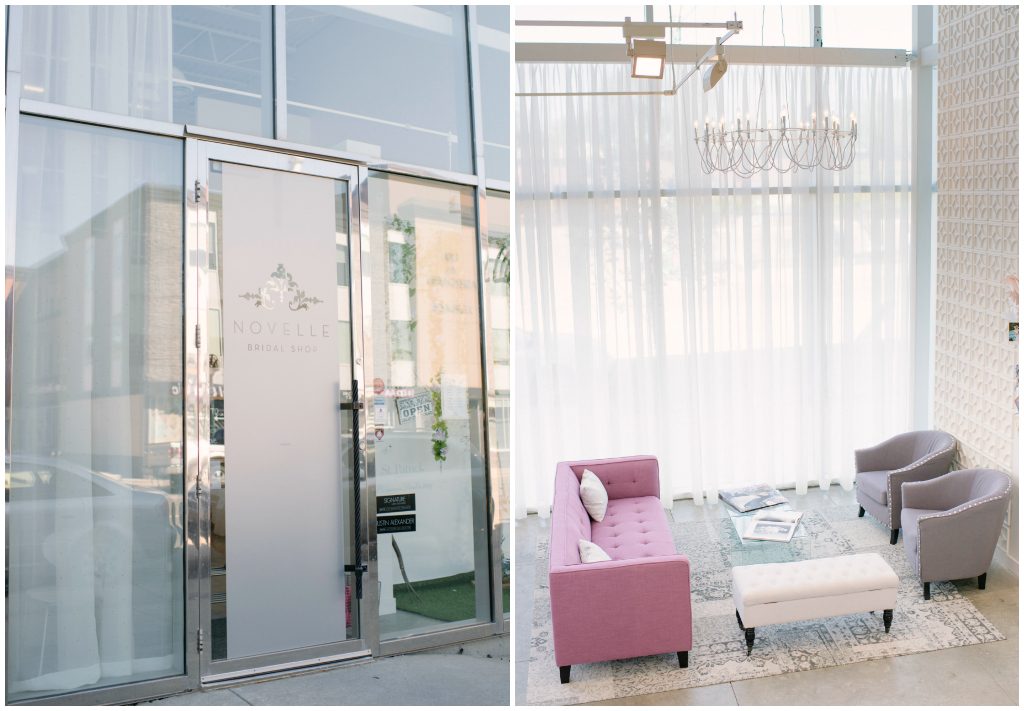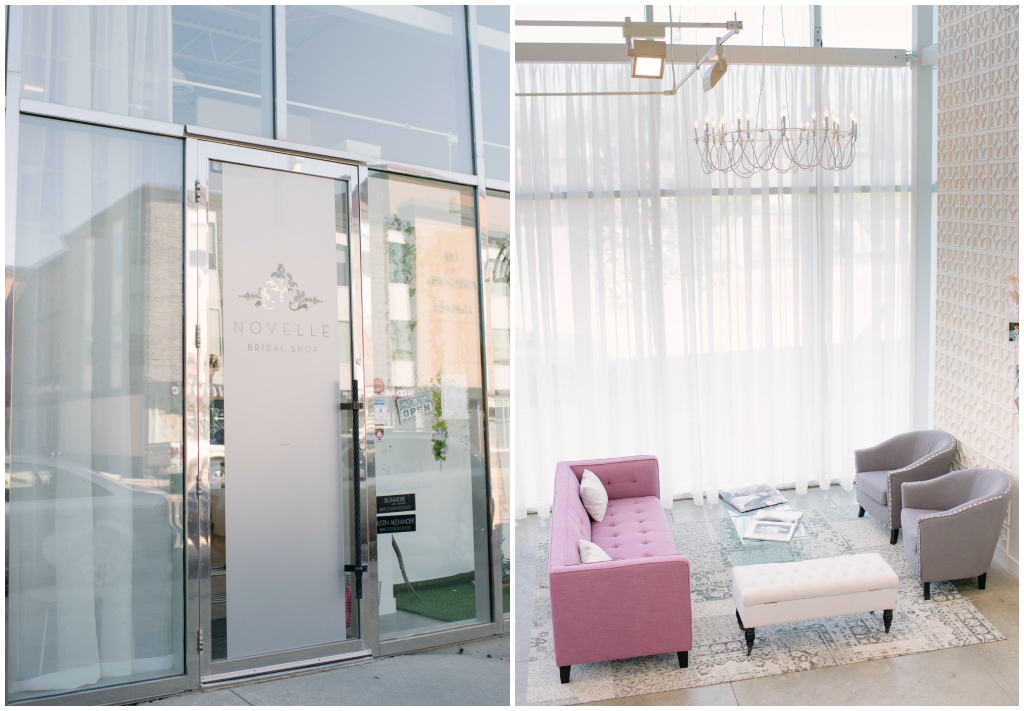 Pure Bridal | Location: 11267 170 Street
Pure Bridal is an intimate bridal shop located in west Edmonton. Since their opening in 2006, they have helped thousands of brides find "the one" with exclusive and personalized service. The over-sized private change rooms offer plenty of space, providing a serene and relaxed environment. Along with carrying both bridal and bridesmaid gowns, Pure Bridal can complete your ensemble with custom made veils and jewelry.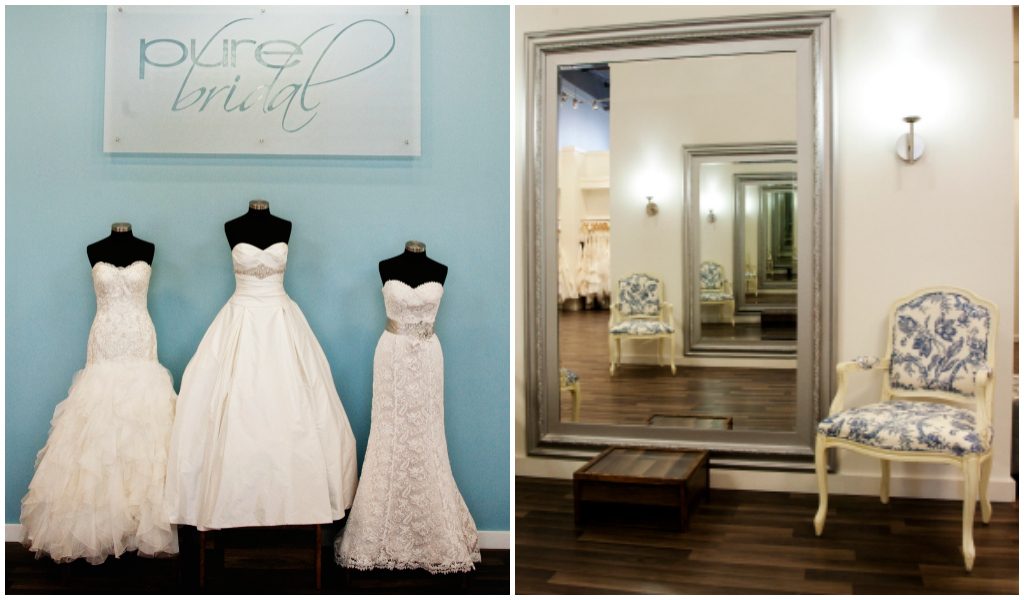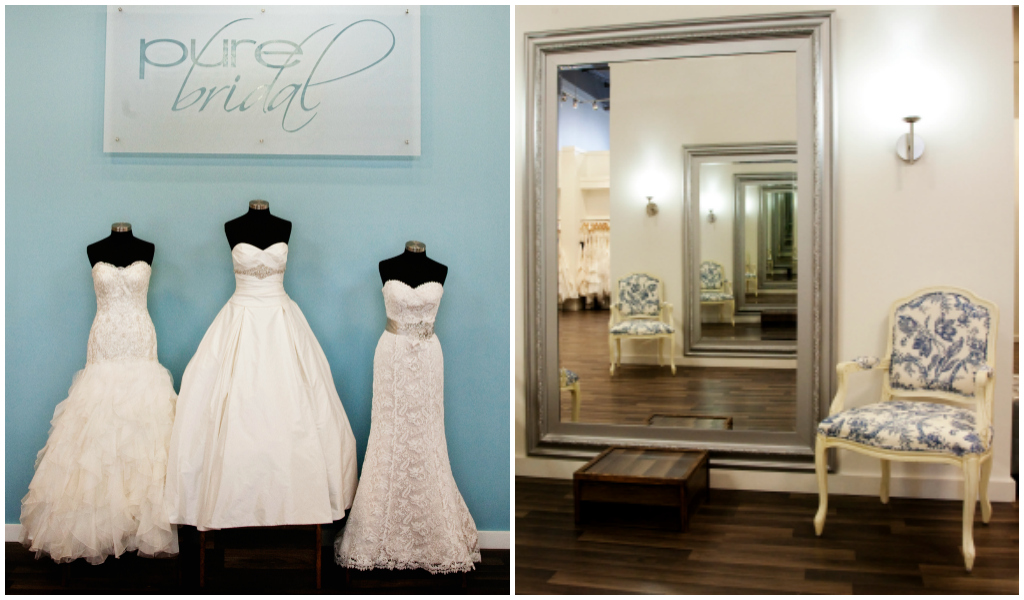 The Bridal Boutique | Location: 10935 120 Street (New Location!)
With Lillian Bowedring and her three daughters at the helm, The Bridal Boutique has taken the Alberta wedding industry by storm with locations in both Edmonton and Calgary. Now located in the trendy Holland Plaza, they carry a stylish collection of bridal and bridesmaid gowns in all budgets, including designers Essence of Australia, Pronovias and Martin Liana.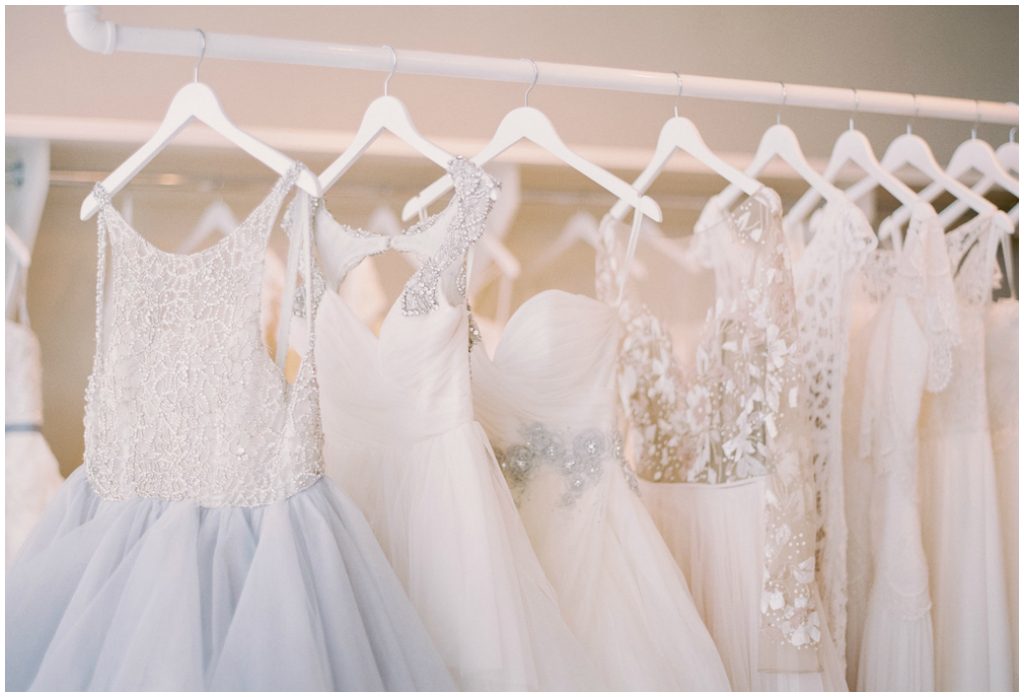 +  +  +  +  +  +  +  +  +  +  +
Jennifer + Team | Jennifer Bergman Weddings
Edmonton Wedding Planning + Design
SaveSave
SaveSave
SaveSave