Posts Tagged: East Indian Wedding
03/20/12
I love a lot of things about East Indian weddings: the colours, the dancing, the food…but above all, the festive spirit. Everyone who attends is ready to have the time of their lives, and often the celebrations continue for the better part of a week!
We were fortunate to be involved in Aanchal + Rajat's wedding festivities last July. We designed and coordinated their pre-wedding Sangeet party as well as the wedding ceremony. The Sangeet was held at Meridian Banquets in Edmonton. Aanchal wanted this evening to be colourful and Moroccan-inspired, complete with lanterns, lighting and a bazaar where ladies could adorn themselves with bindis and bangles!
Enjoy a small sampling of images from this festive fete by Night and Day Photography, and stay tuned for Part 2 coming later this week.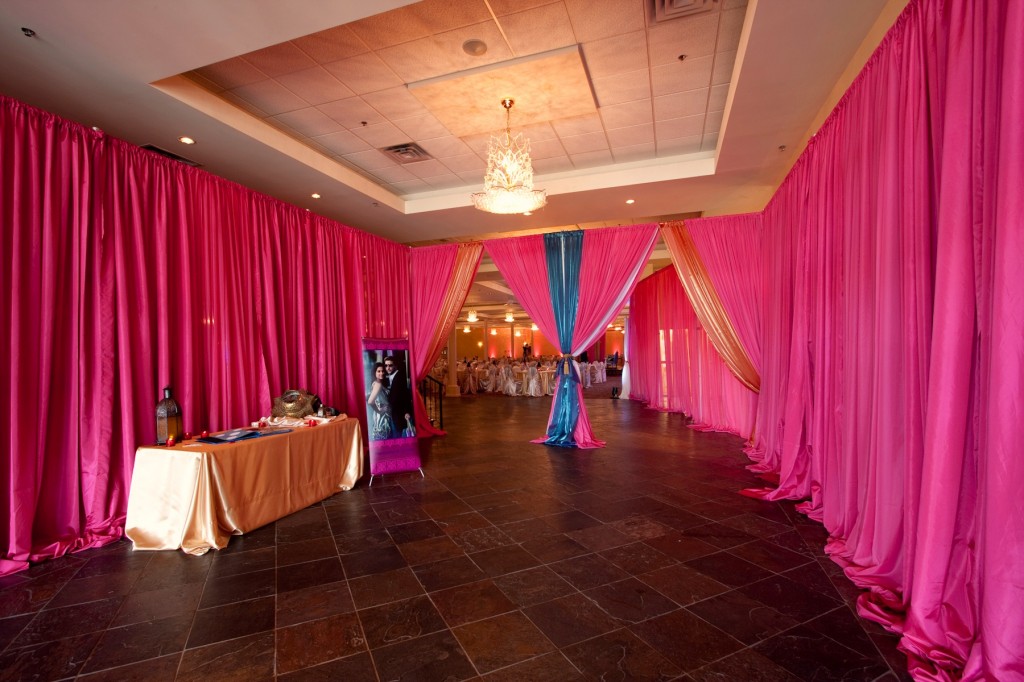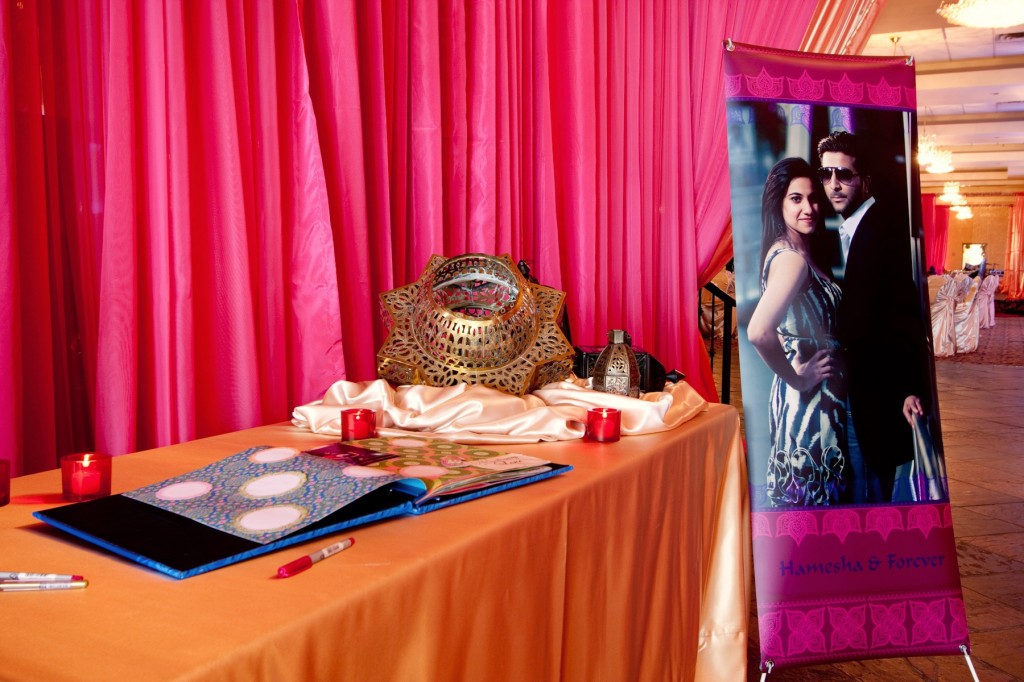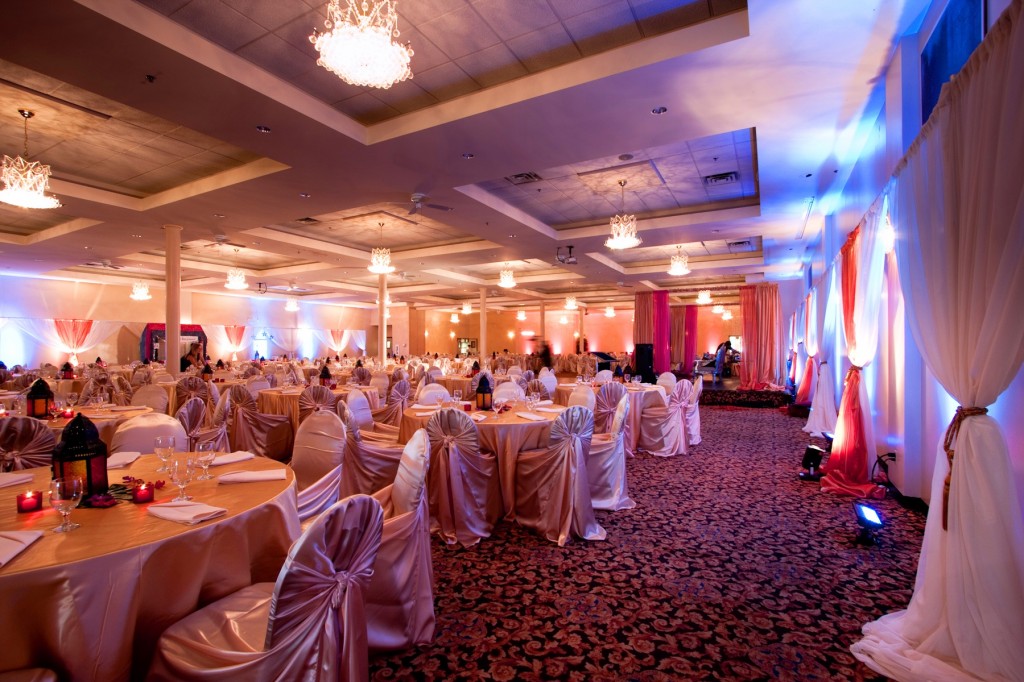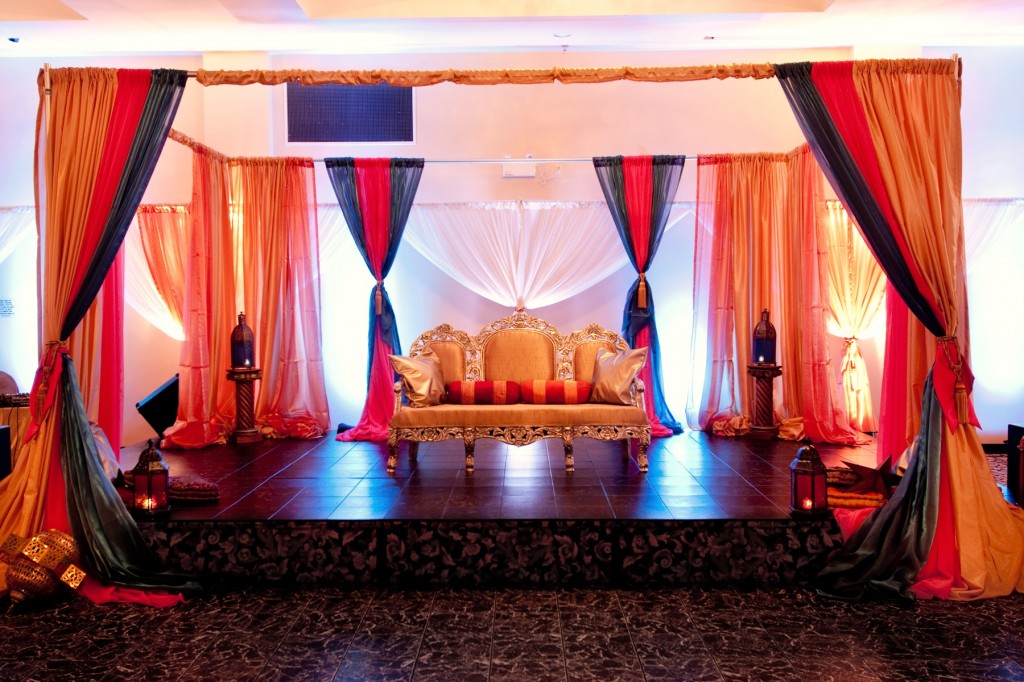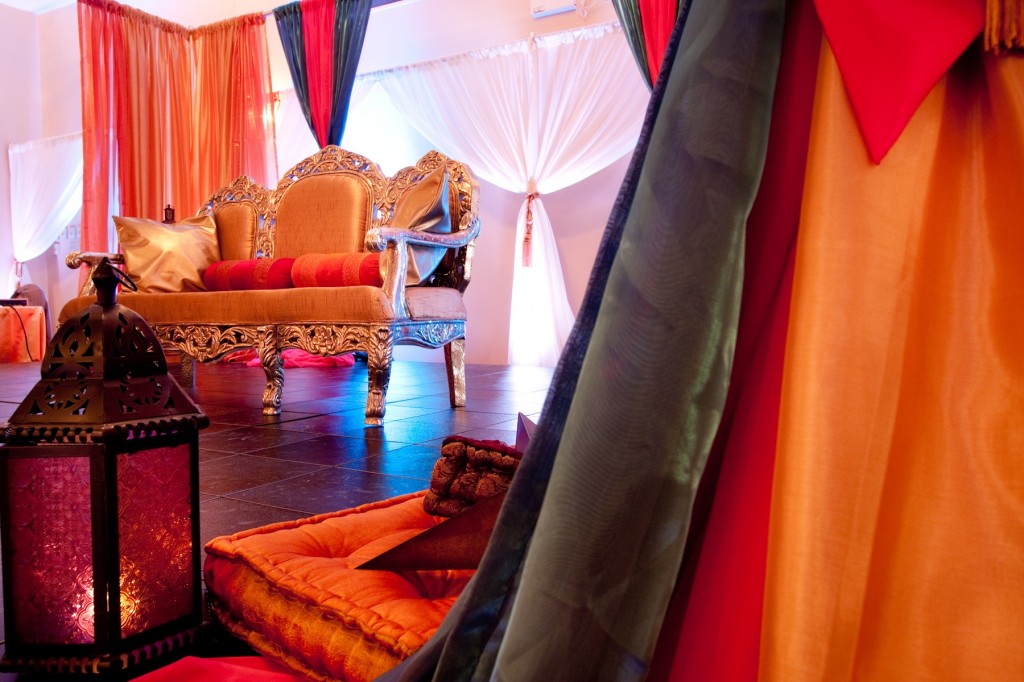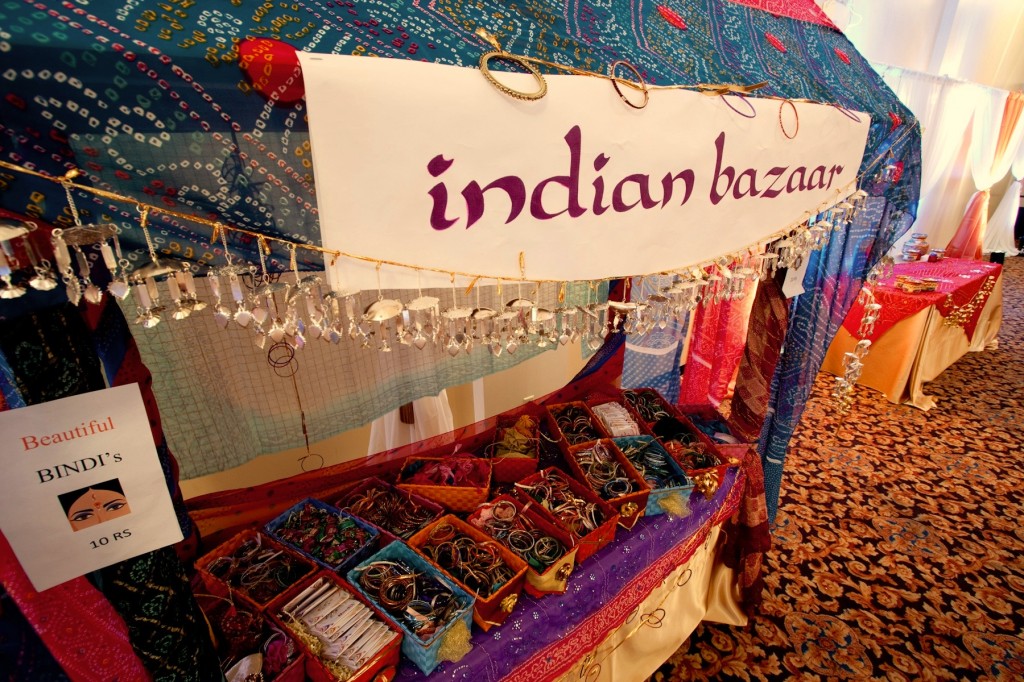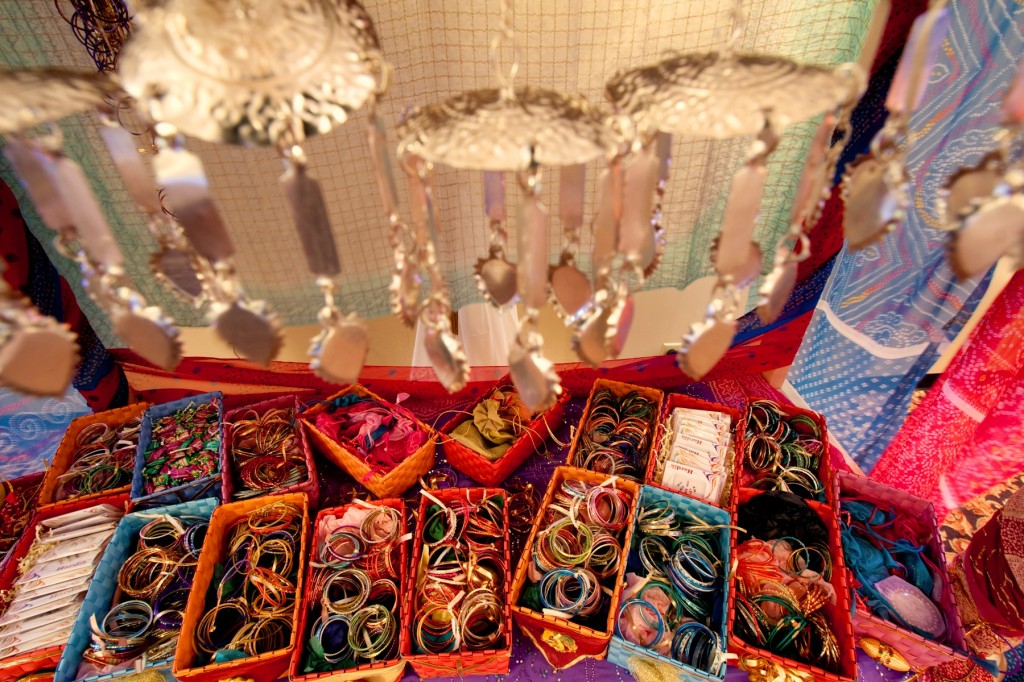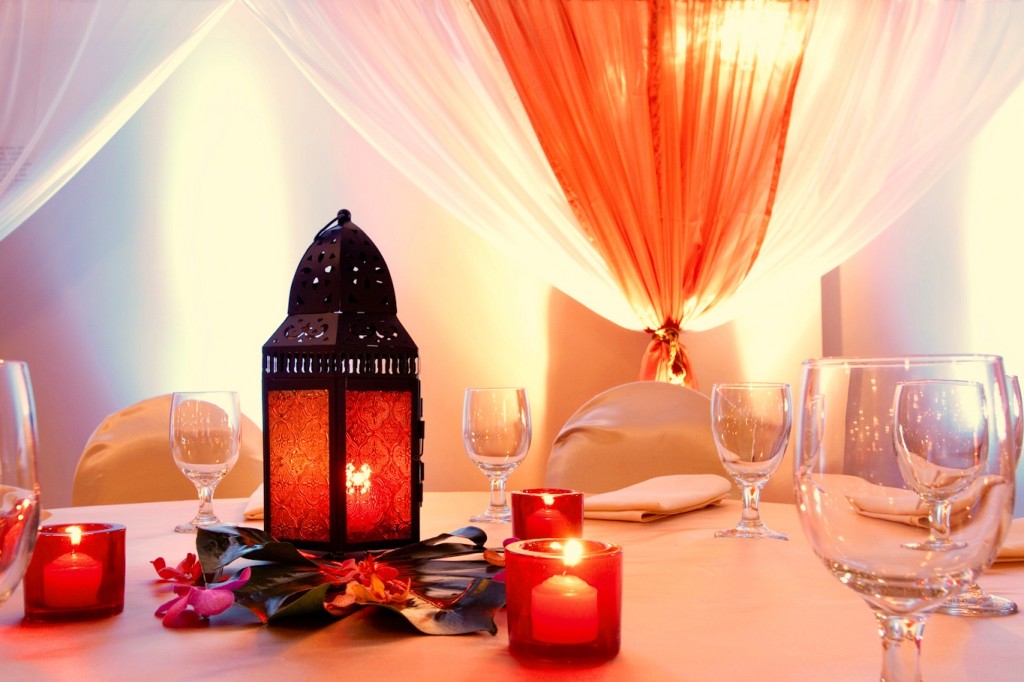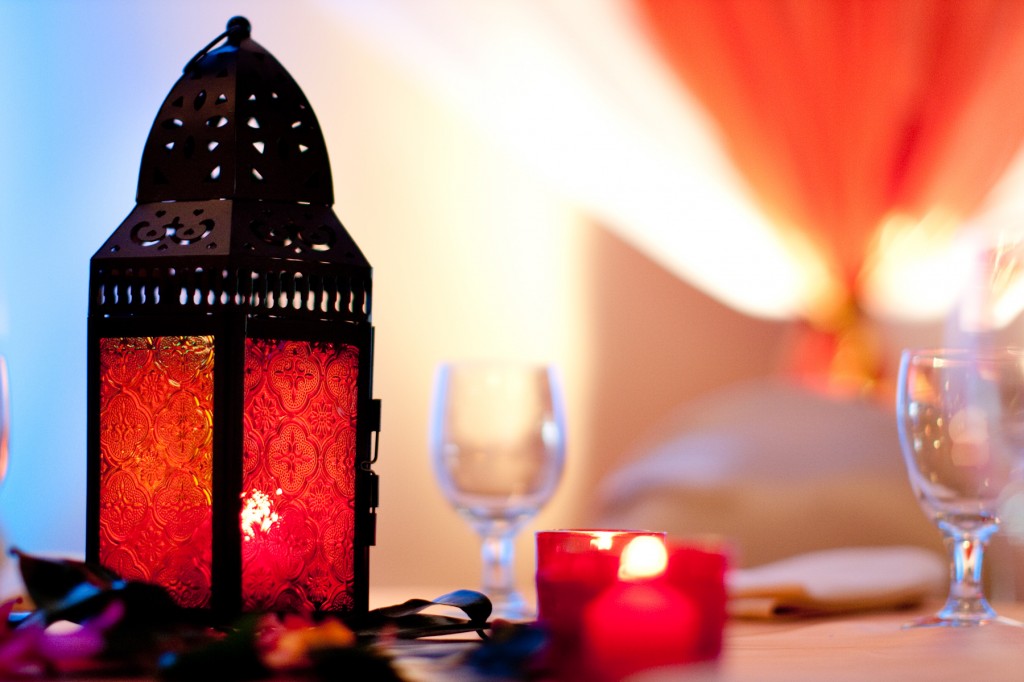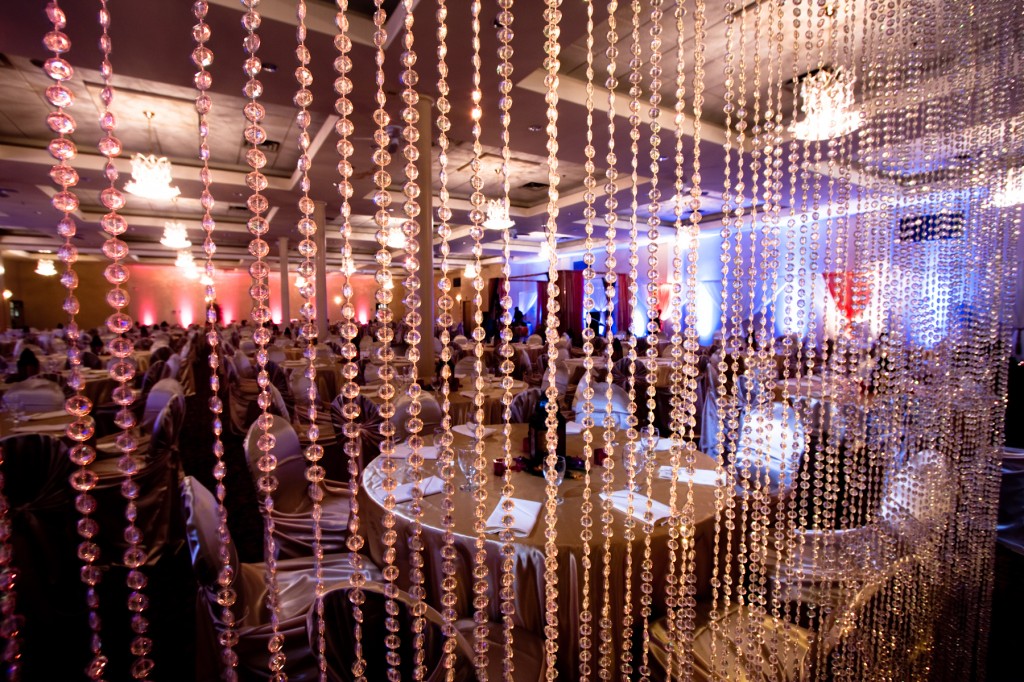 Jennifer
Edmonton Wedding Planner + Designer
+  +  +  +  +  +  +  +  +  +  +
Credits:
09/2/11
Earlier this summer we had the pleasure of designing and coordinating two events to celebrate Aanchal + Rajat's marriage. I hope to share some gorgeous photos with you soon but for now here's something new that we had fun experimenting with. We setup a time lapse camera at Edmonton's Oasis Conference Centre to capture some of  what goes on behind the scenes to prepare for an event. The video also captures the entire ceremony, so if you've never been to an East Indian wedding this is a must-see!
The speedy teams in the video include Jennifer Bergman Weddings, QSD Event Services, La Piazza Dasee and the Oasis staff. Décor from Elegant Touches and Special Event Rentals helped complete the gorgeous design of the event.
Jennifer
Edmonton Wedding Planner
12/27/10
Happy Holidays! The festive season is a perfect time to share this bright and bold event with you.
We worked with Saveena, Rodnie and several of their wonderful family members to plan this unforgettable September wedding weekend. Since many of their guests were travelling to Edmonton from out-of-town, Saveena + Rodnie chose to throw a Sangeet party for all the guests the night before the wedding.
Held at one of Edmonton's quintessential landmarks – the Muttart Conservatory – this pre-wedding bash was designed in shades of pink, orange and gold with luxe Indian flair. The rentals and décor items were supplied by Elegant Touches and the linens were courtesy of Vancouver's Upright Décor.
Katch Studios was on hand to capture every moment of this action-packed event…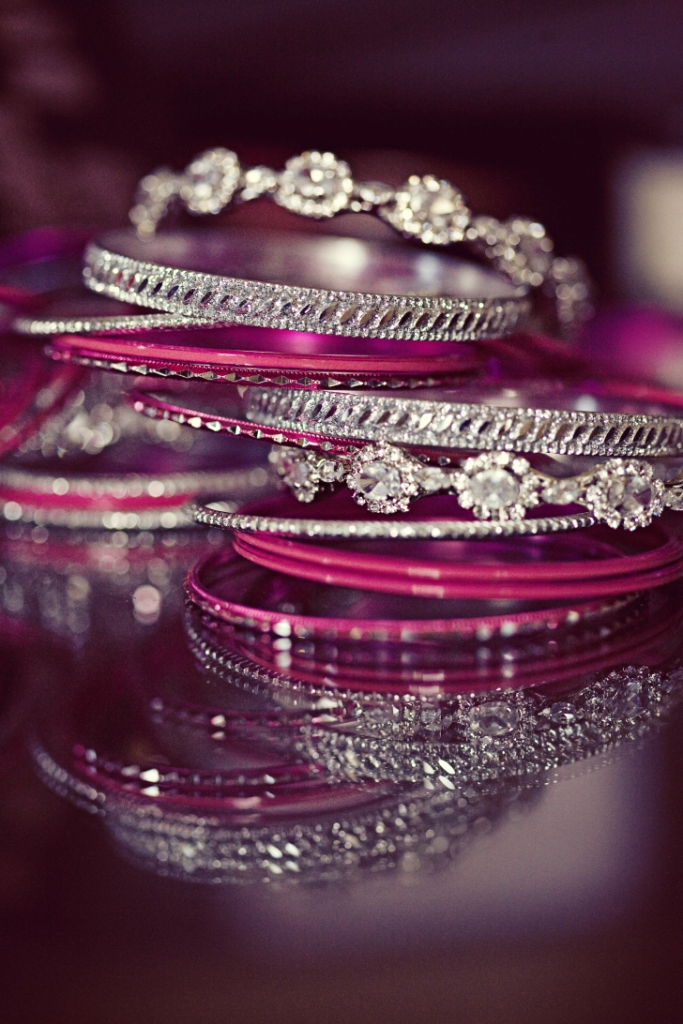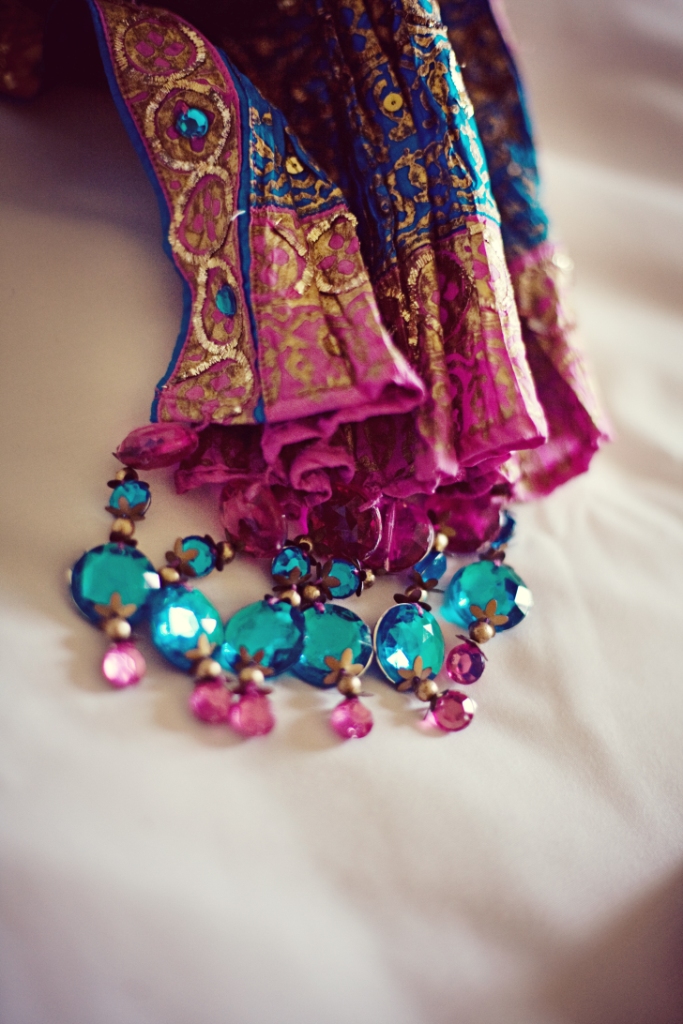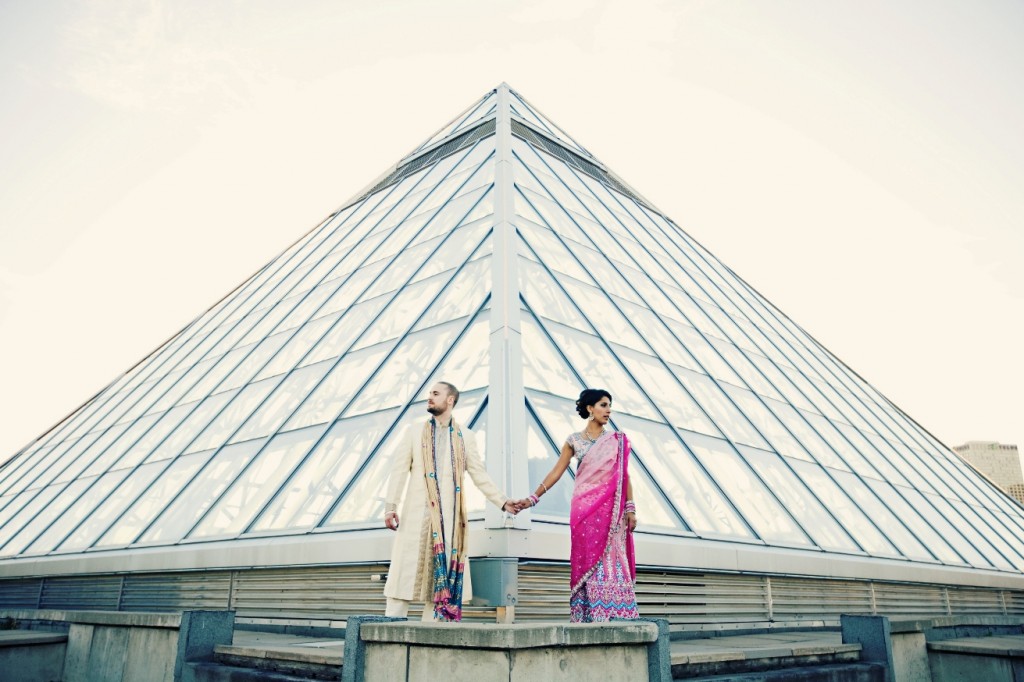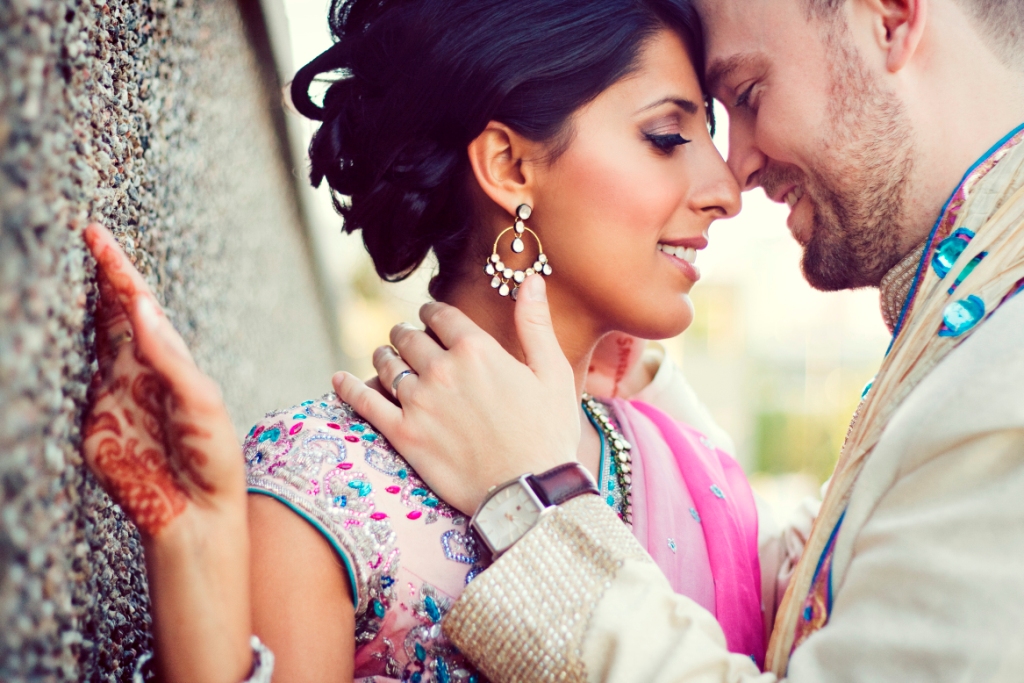 Saveena + Rodnie both looked amazing! Saveena's hair and makeup were done by the talented Sunita Sumaru.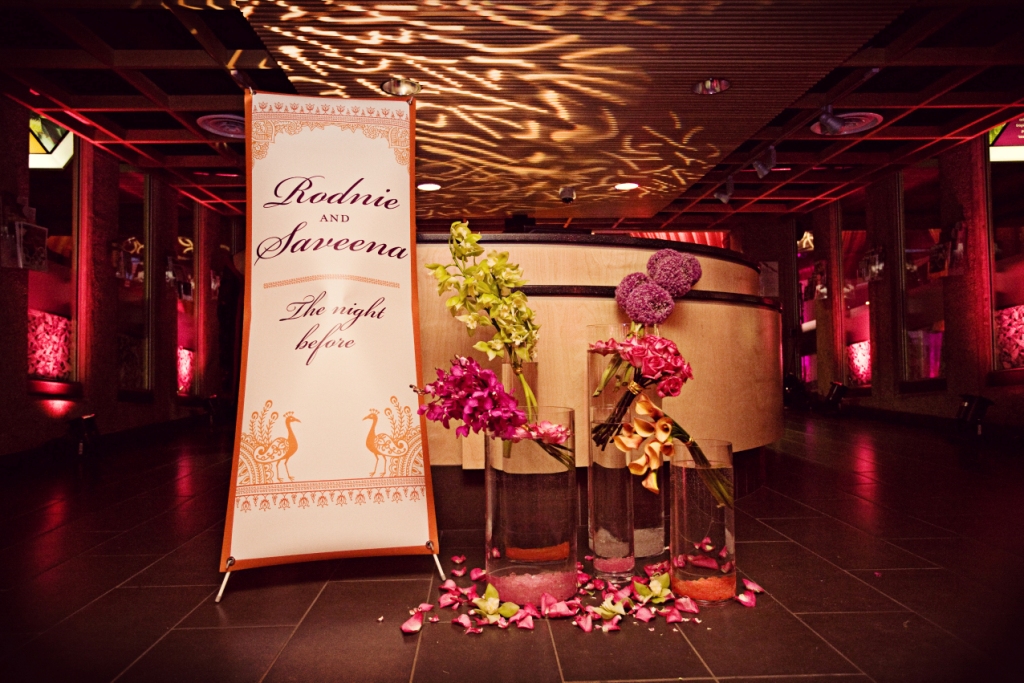 When guests entered the Muttart they strolled down a red carpet until they reached this stunning floral arrangement by La Piazza Dasee. The entrance banner pictured above along with all reception stationary (table numbers, seating chart, signage) was expertly designed by PinkPolka Wedding Design.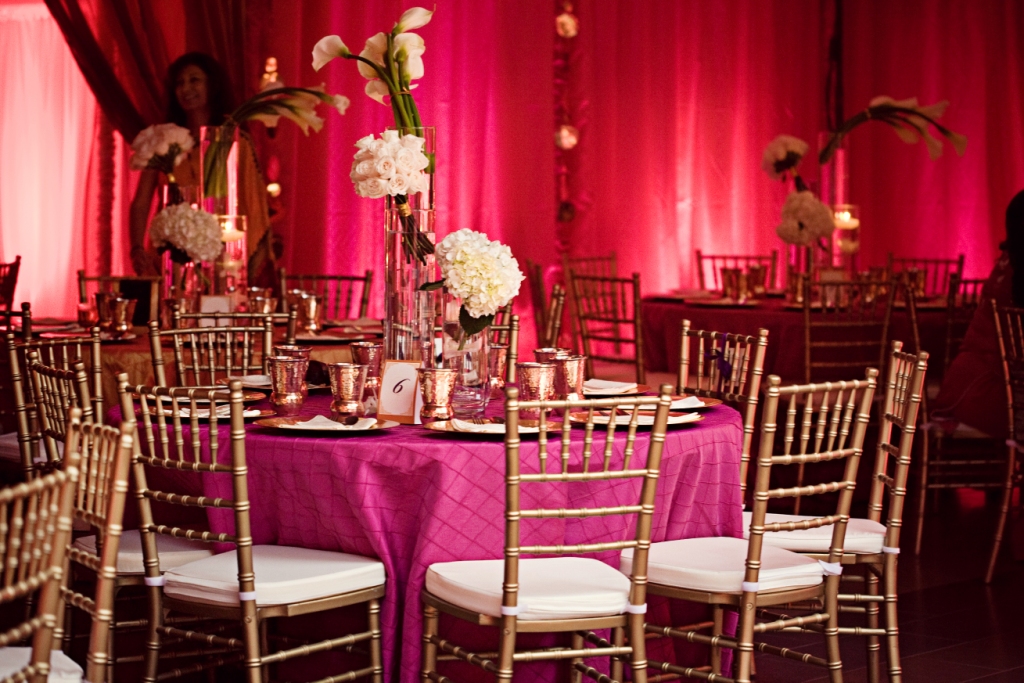 La Piazza Dasee designed modern clusters of angled arrangements on each table which included calla lilies, roses and hydrangea. The ivory centrepieces nicely contrasted the bold colours throughout the rest of the space. QSD Event Services draped nearly every wall in the building with gorgeous fuschia, orange and bronze fabric, while Production Lighting made the room glow with perimeter and patterned gobo lighting.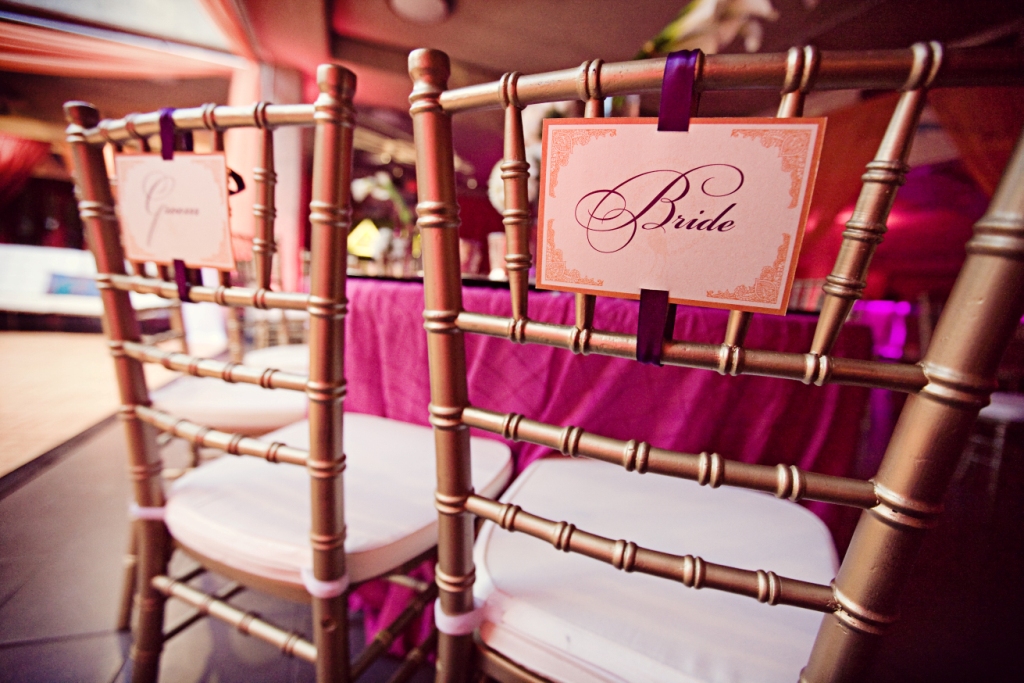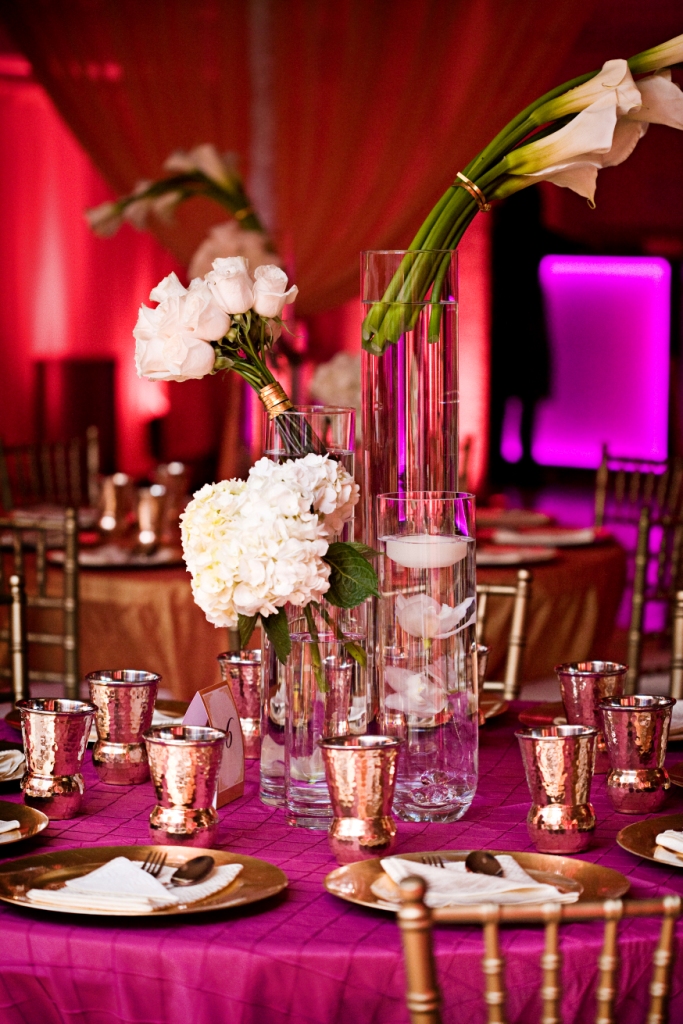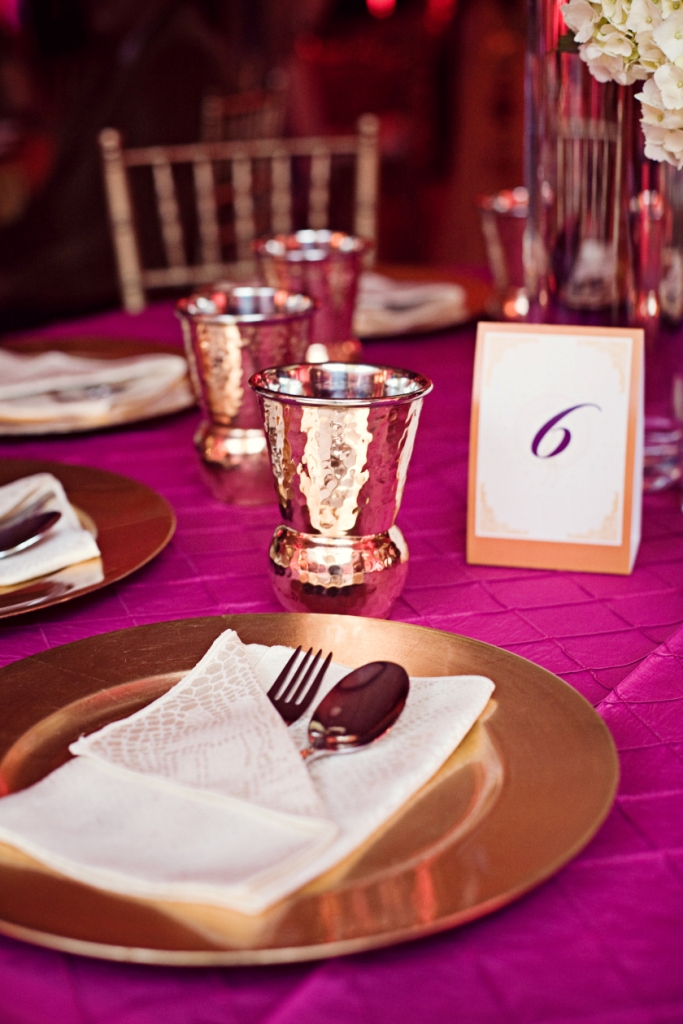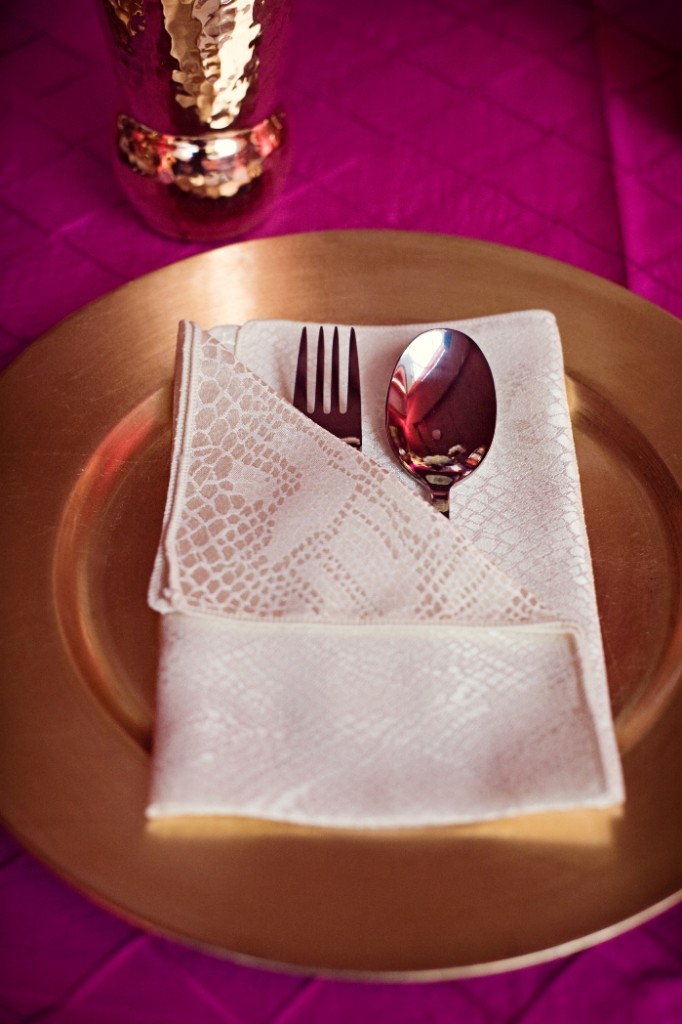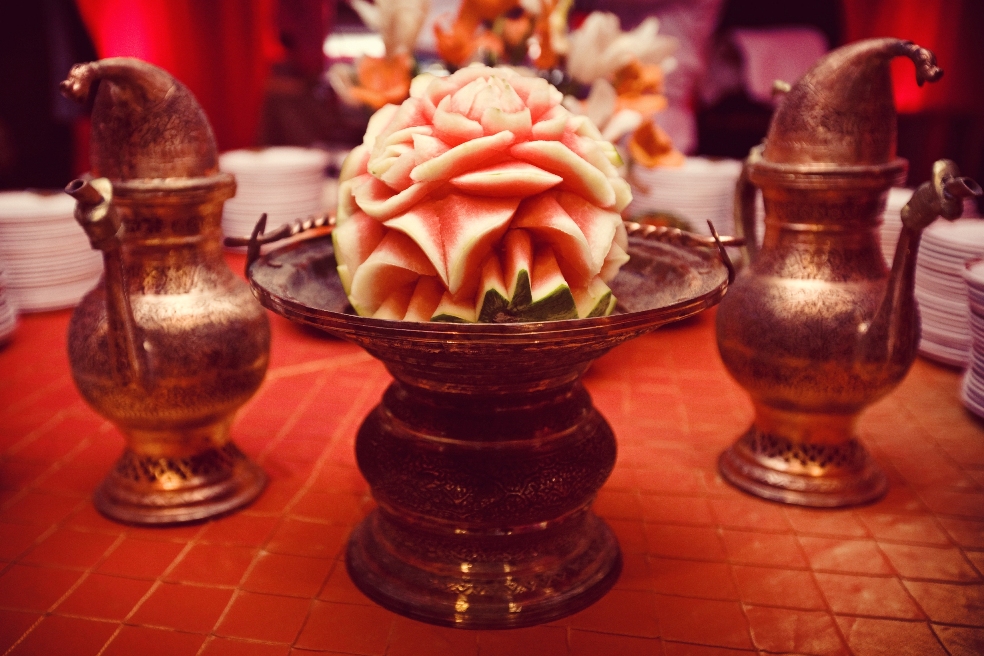 The authentic Indian cuisine was catered by New Asian Village (West).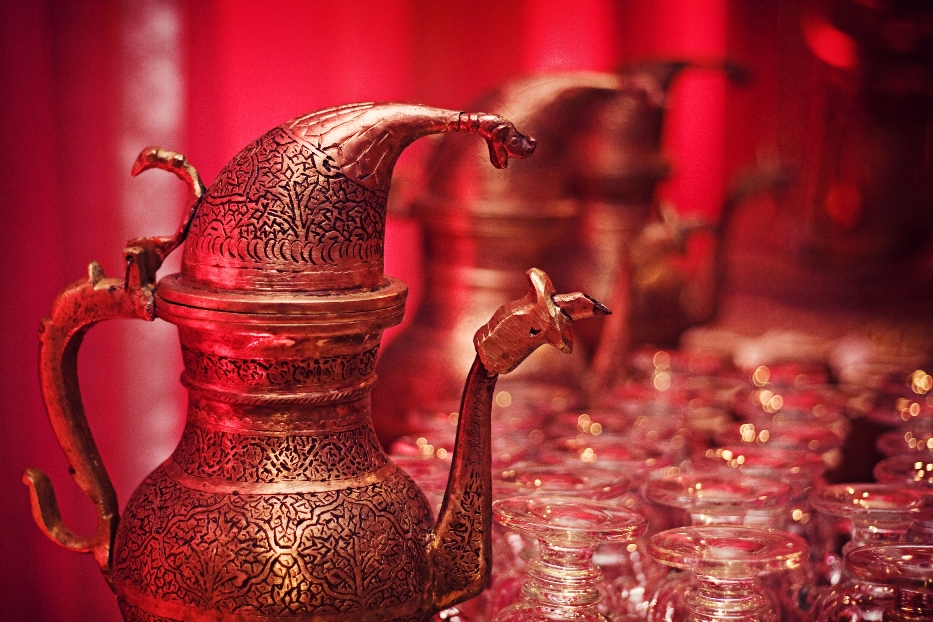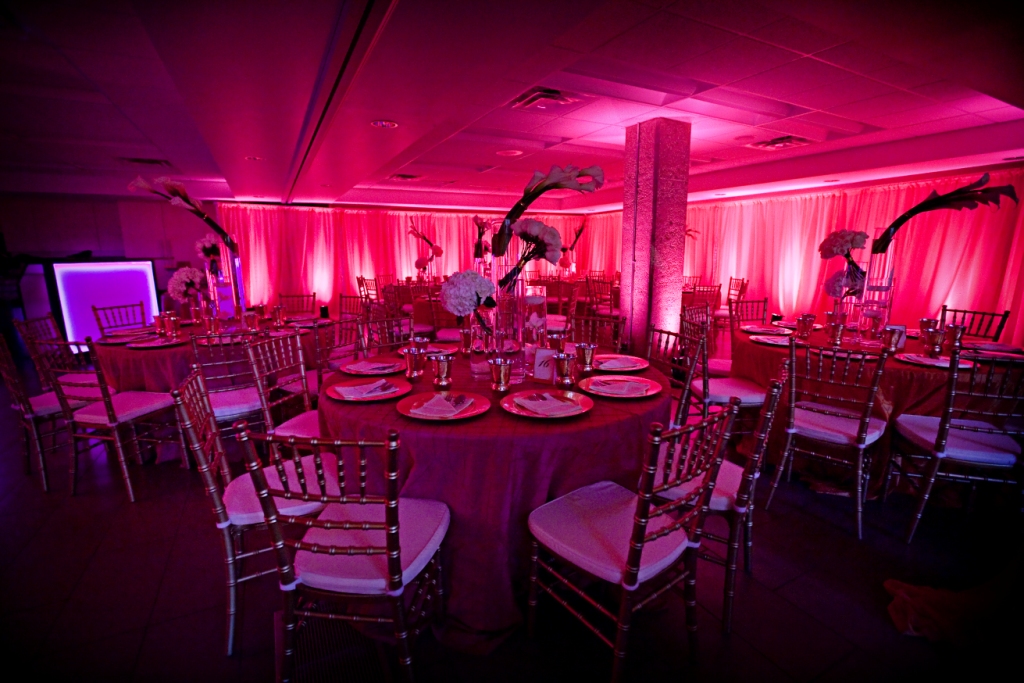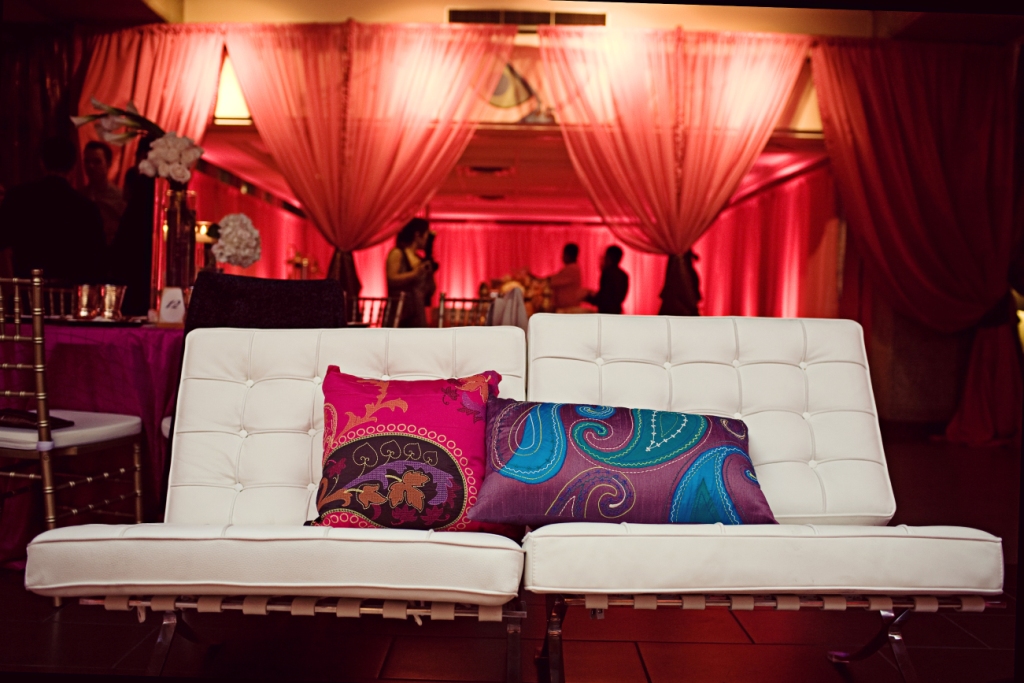 Modern white lounge furniture accented with colourful pillows surrounded the dance floor, giving guests a place to sit and chat without straying too far from the party.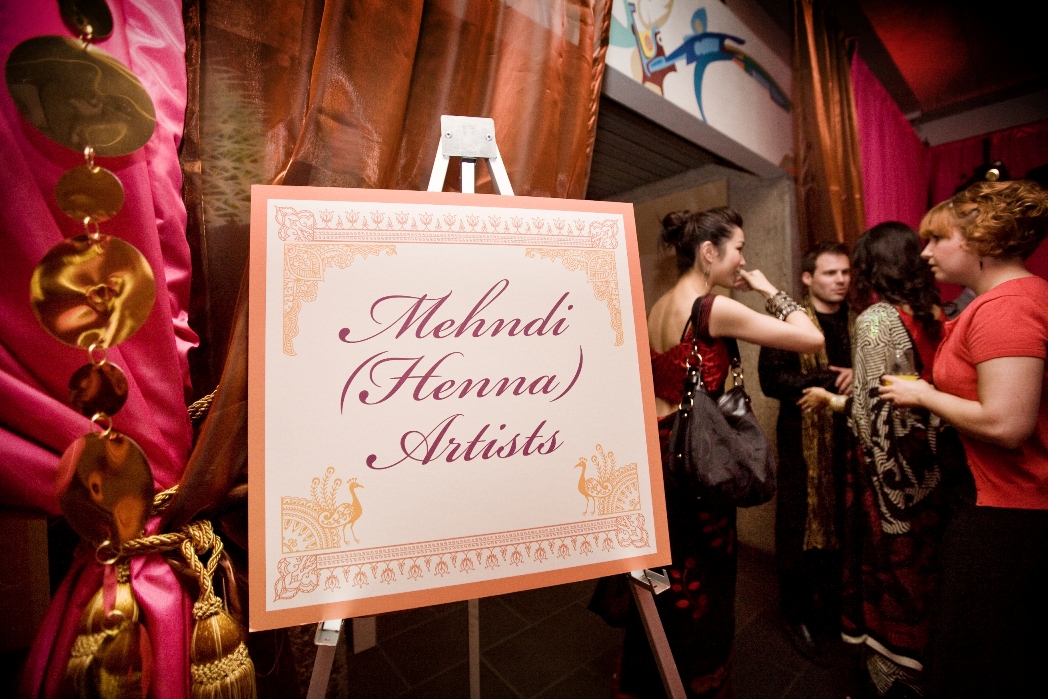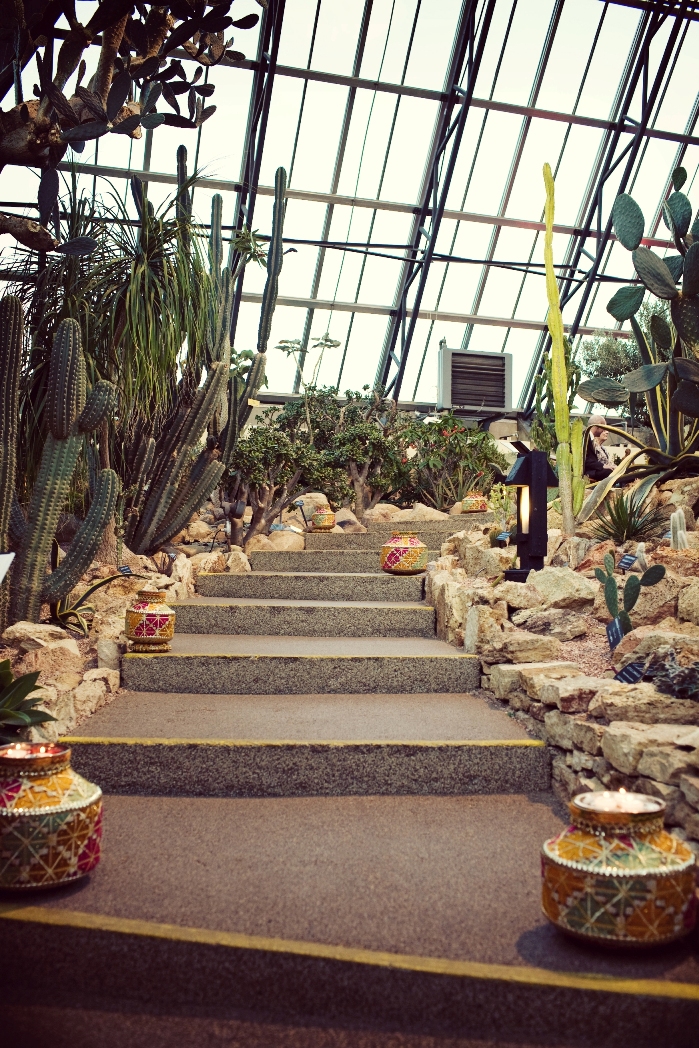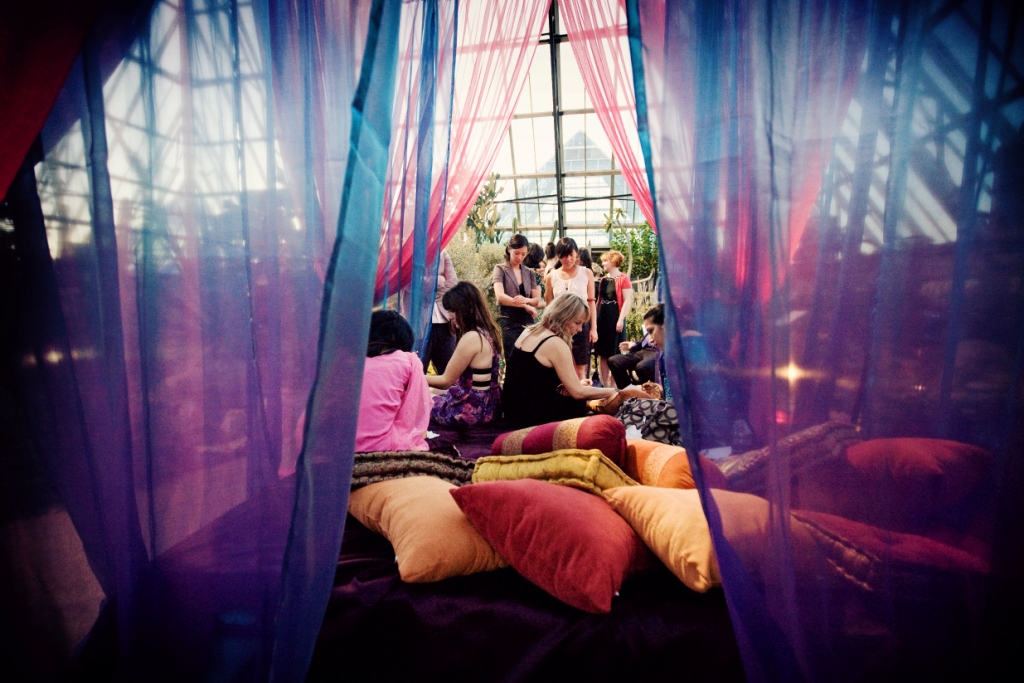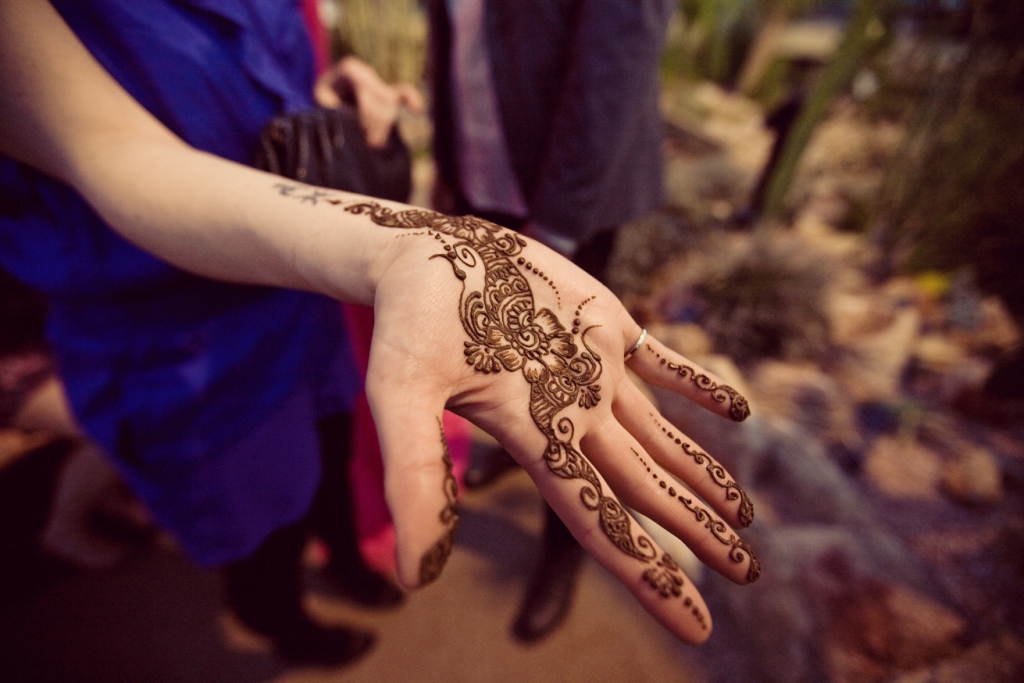 There was plenty to take in throughout the evening! A Henna tent was setup in one of the Muttart pyramids and in another, artists Laurel Hawkswell and Gerry Rasmussen entertained guests with caricature portraits.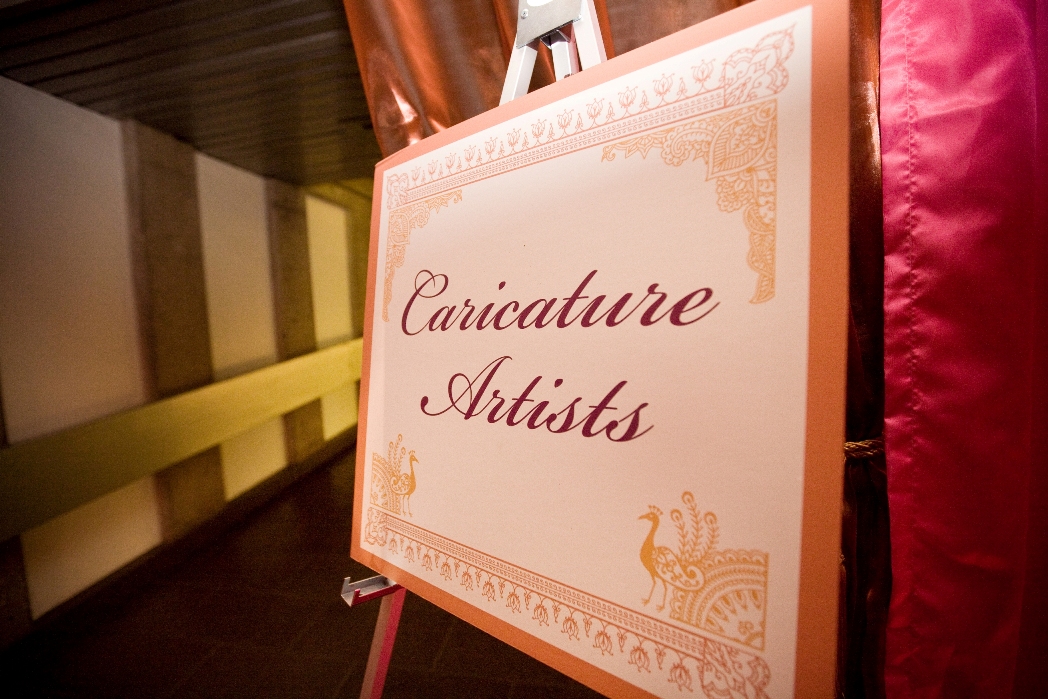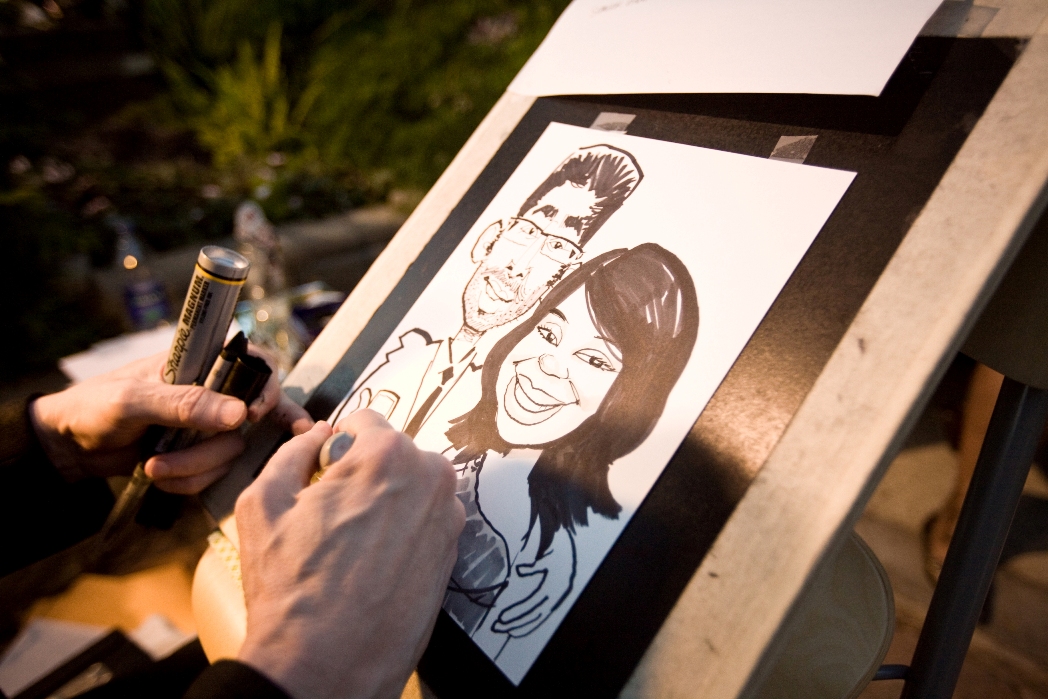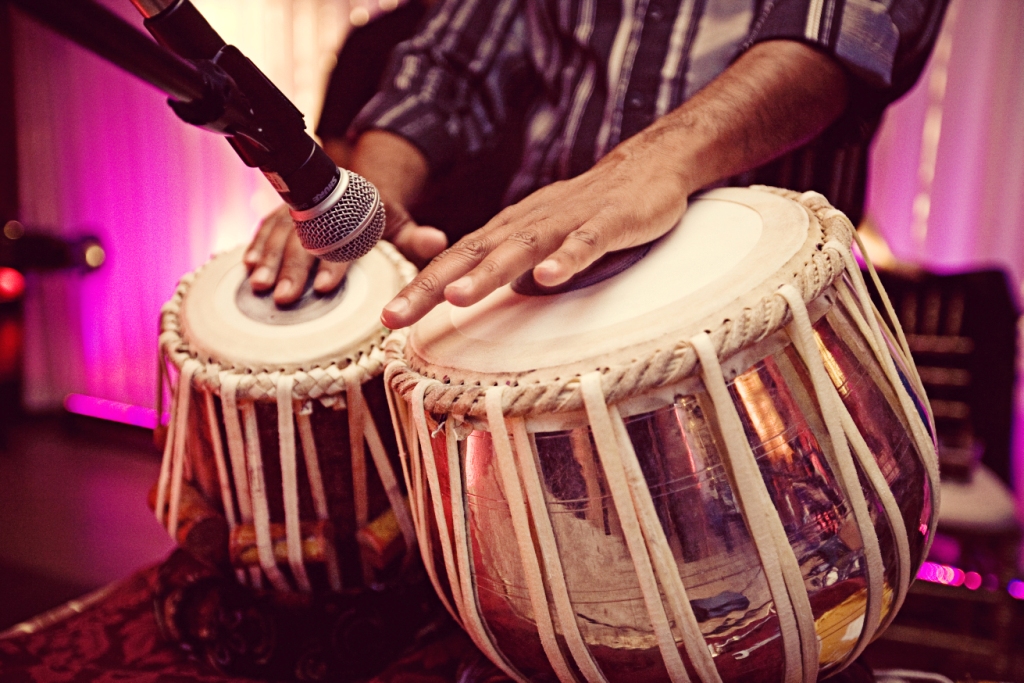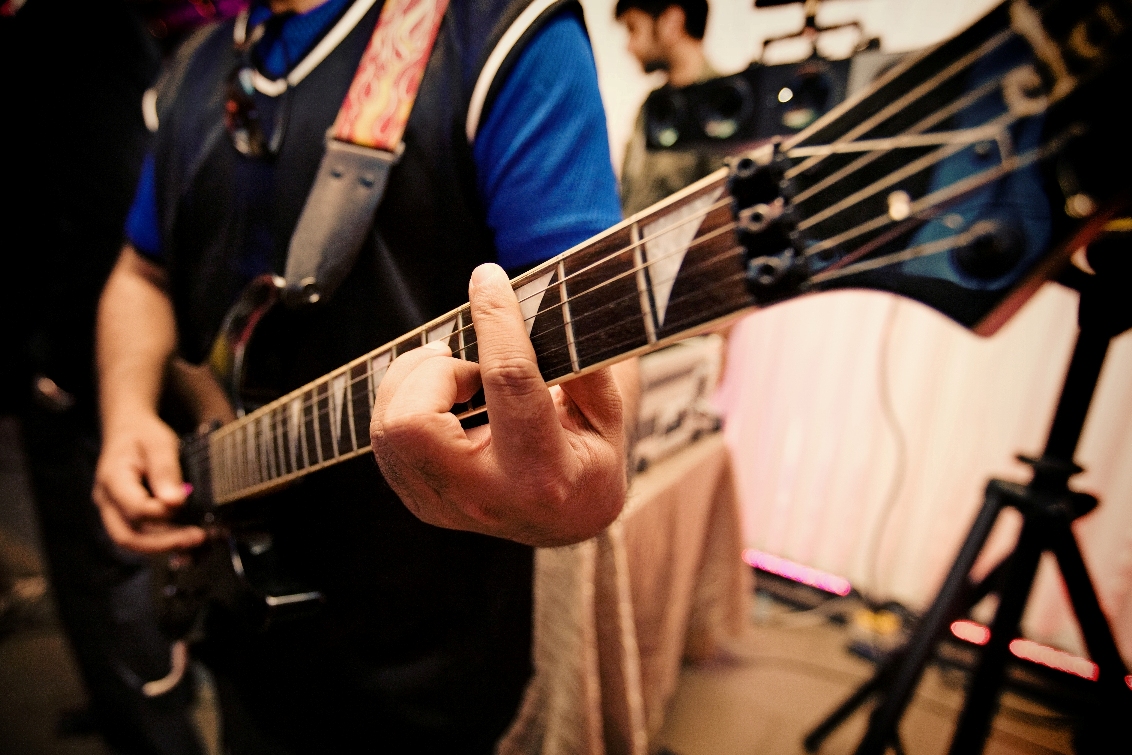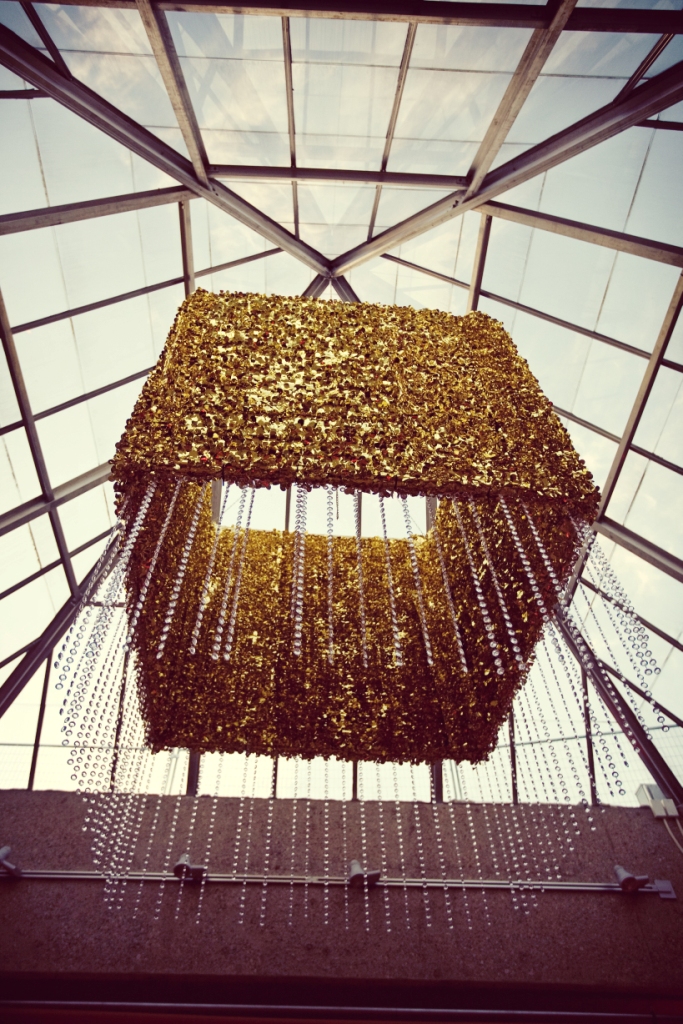 Elegant Touches custom made this jaw-dropping gold and crystal chandelier which perfectly fit over the dance floor. And speaking of dancing, this party had a lot of it! The night began with live music performed by Vic Khanna, and Premiere D.J.s rocked the party well into the morning!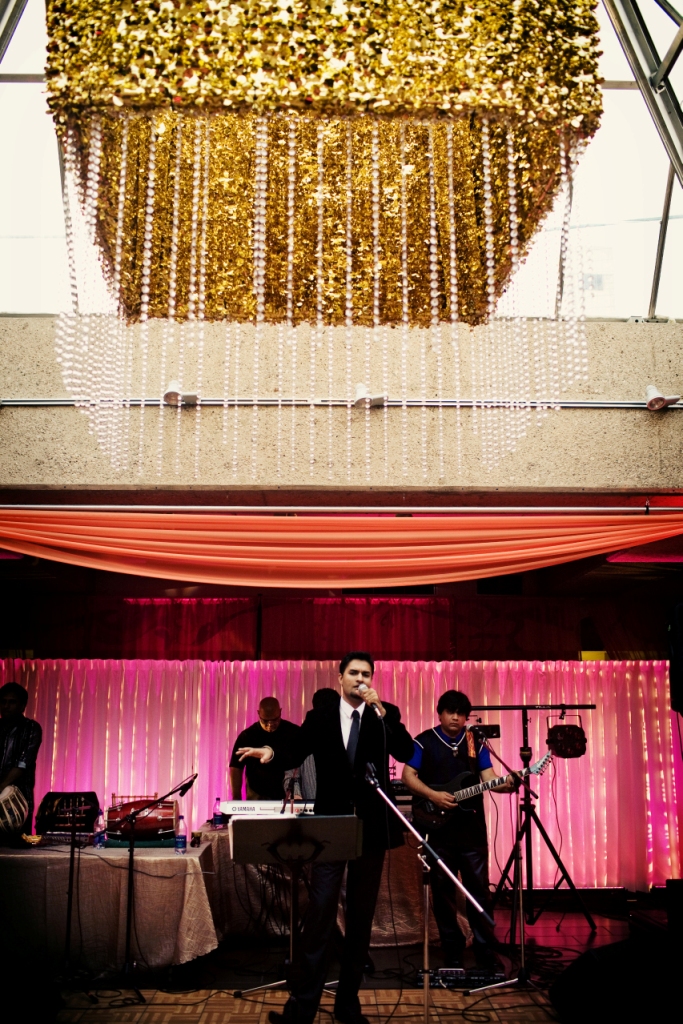 Visit the fabulous Katch Studios blog for more amazing eye candy from this event! Saveena + Rodnie: It was such a pleasure to be part of your phenomenal pre-wedding celebration – the very best to you and your families in the New Year.
Jennifer + Team
Photo Credit: Katch Studios