Posts Tagged: Crottin wedding cake
04/30/10
We've reached a sweet spot in our "Four Weddings" journey! Wedding cakes have evolved from traditionally simple, white cakes to bold statements of design. Today more than ever, couples are venturing outside the norm and serving anything from tiers of donuts to mini souffles as wedding cake alternatives.
Check out these links for a quick recap of the previous posts in this series…Post 1 – Four Dresses, Post 2 – Four Bouquets, Post 3 – Four Invitations…then leave a comment below with the number of your favourite wedding cake!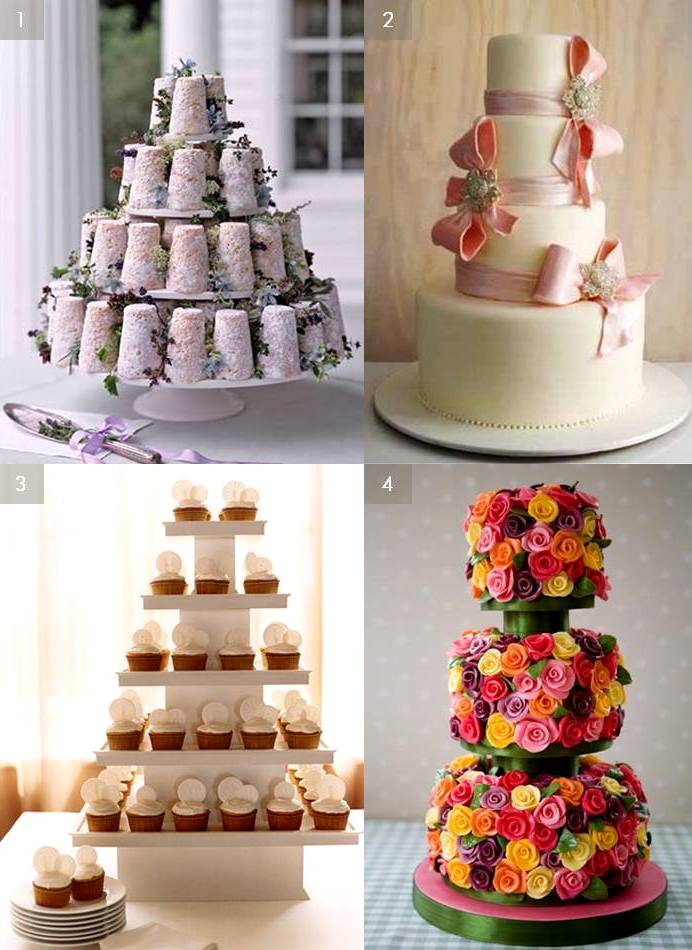 1 – Unique: Tiered crottin cakes garnished with romantic herbs and flowers exude a French country flair.
2 – Classic: Pink fondant bows and silver vintage brooches give this 4-tiered cake a timeless look.
3 – Cupcakes: Monochromatic vanilla cupcakes topped with personalized fondant wafers allow guests to indulge in their own special treat.
4 – Bold: This colourful chocolate rosebud cake looks like it's straight from the garden!
Tune in soon for the final Four Weddings Inspiration Board created from your votes…
Jennifer
Photo Credits: Martha Stewart Weddings, Cake Girls, Martha Stewart Weddings, Fancy Nancy.