Posts Tagged: Backyard Wedding Tips
06/16/11
I recently wrote an article for Edmonton Show Home Magazine about what to consider when holding a backyard wedding or event. As the summer season is upon us, I thought it would be a perfect time to share these tips.
+  +  +  +  +  +  +  +  +  +  +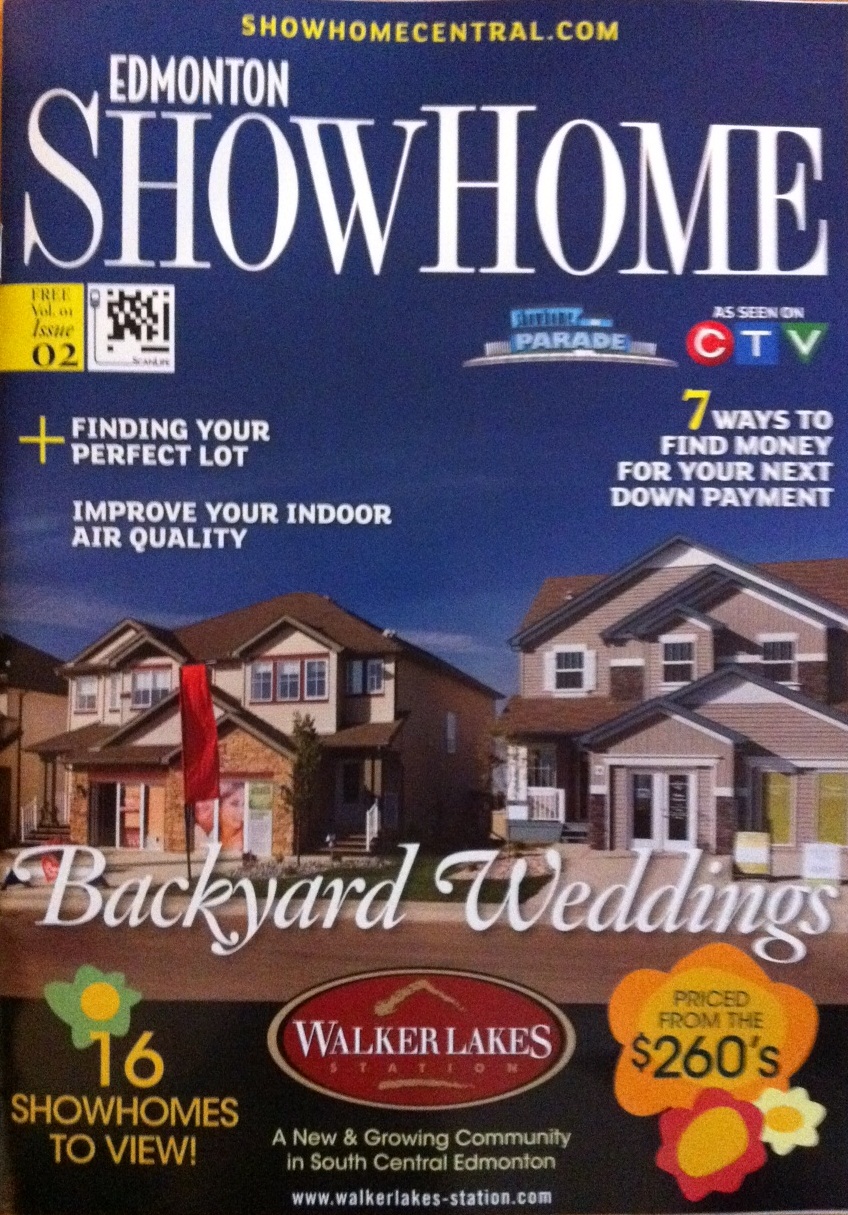 You're engaged, you have a gorgeous new home, and getting married in your own backyard sounds like the perfect way to celebrate! A backyard wedding is personal and intimate, but it's not without challenges. There are several factors to consider before forging ahead.
Backyard Basics:
A large, empty lawn can be deceiving – involve an expert to evaluate your space. Once you add tables, chairs and a dance floor you may be surprised with your yard's capacity and viability for an event.
Music, microphones, heaters, fans and lighting – weddings require power! Does your yard have sufficient access to electricity or will you need to rent a generator?
Consider parking limitations in your area. Will there be enough space for all your guests to park? You may wish to hire parking attendants to assist with this on your wedding day.
Research any special permits you will require to hold a private event at your residence and purchase sufficient liability insurance.
You've done the leg work and your beautiful backyard looks like it will be the perfect space for your soirée. What's next?
Hire help. You want to enjoy your wedding day so let others handle decorating, bartending, catering, serving and clean-up. Hiring professionals will allow you to avoid placing this burden on family and friends.
Where are the washrooms? If you don't like the idea of guests coming in and out of your home to use the washrooms consider renting portable toilets.
Have a 'Plan B'. Weather in Alberta is unpredictable – be prepared for the worst case scenario. Rent extra tents in case of rain, heaters for chilly evenings and fans to help cool down a hot day.
Be a good neighbour. If neighbours aren't invited but may be affected by your wedding (more traffic/cars parked on the street, noise late into the evening) it's courteous to let them know you're hosting a big event.
Consider guest comfort. Use your wedding invitations to inform guests that they will be attending an outdoor wedding so they can prepare accordingly. Having sunscreen, fans, bug repellent, lap blankets and umbrellas on hand will make you the ideal host.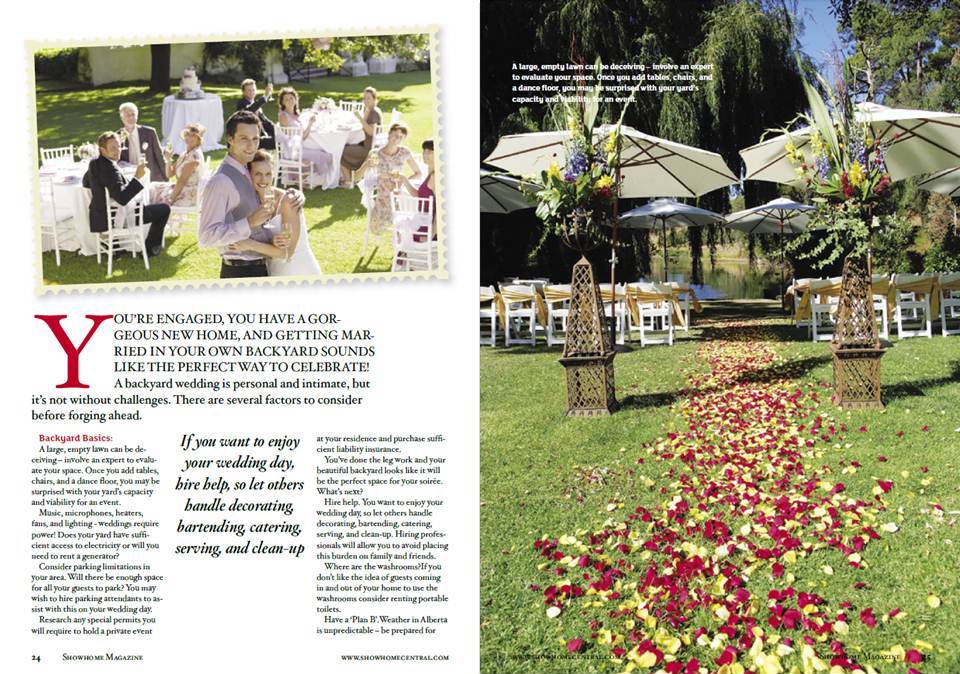 +  +  +  +  +  +  +  +  +  +  +
You can pick up your own complimentary copy of Edmonton Show Home Magazine in the red Media Classified boxes throughout Edmonton.
Happy Planning!
Jennifer
Edmonton Wedding Planner