05/5/14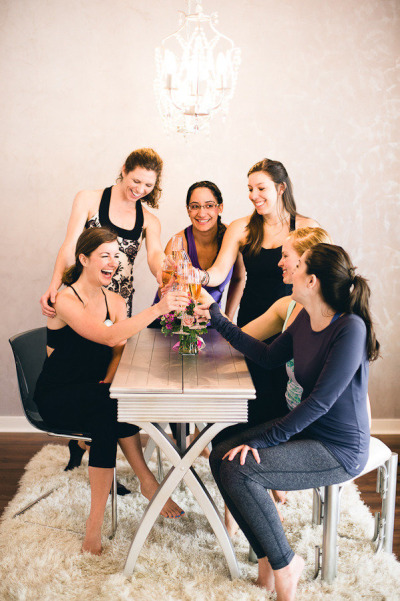 Preparing for your wedding day can be stressful! Between dress shopping, menu tastings, finalizing the guest list and mastering wedding etiquette, brides often feel overwhelmed during what should be one of the happiest times of their lives. Exercising, eating right and taking time to unwind often take a backseat to pre-wedding checklists, which can result in weight gain, mood swings and difficulty sleeping.
To help you feel healthy and balanced as you gear up for your big day, Jennifer Bergman Weddings is partnering with a few of our favourite local health and wellness businesses. Every Wednesday for the month of May, local experts will share best practices to keep you motivated, refreshed and on track with your goals. Plus, we're giving away 4 weeks of custom wellness experiences!
You don't have to be walking down the aisle in order to participate – bridesmaids, family and friends of brides are all welcome to enter the giveaways! Simply fill out the form at the end of each post and a lucky winner will be chosen at random.
Check back on the blog and follow us on Facebook to find out which experience you could indulge in each week!
Jennifer + Team | Jennifer Bergman Weddings
Edmonton Wedding Planning + Design