09/28/10
When I first started working with Tracy + Troy they weren't exactly sure what they wanted for their wedding, but they knew it had to be very unique. As plans developed, we decided to break tradition and throw a chic cocktail party reception in Shaw Conference Centre's gorgeous Riverview Room.
Following a beautiful outdoor ceremony at Devonian Botanic Gardens, Tracy + Troy's guests were greeted at the reception with champagne, live music and delicious hors d'oeuvres. In lieu of standard wedding favours, guests were given portraits of themselves drawn live by two talented caricature artists – Gerry Rasmussen and Laurél Hawkswell. This was a big hit!
The stunning photos below were taken by Sam and Natasha of Sam Ng Photography – they are always so wonderful to work with! Enjoy this look at Tracy + Troy's stylish day: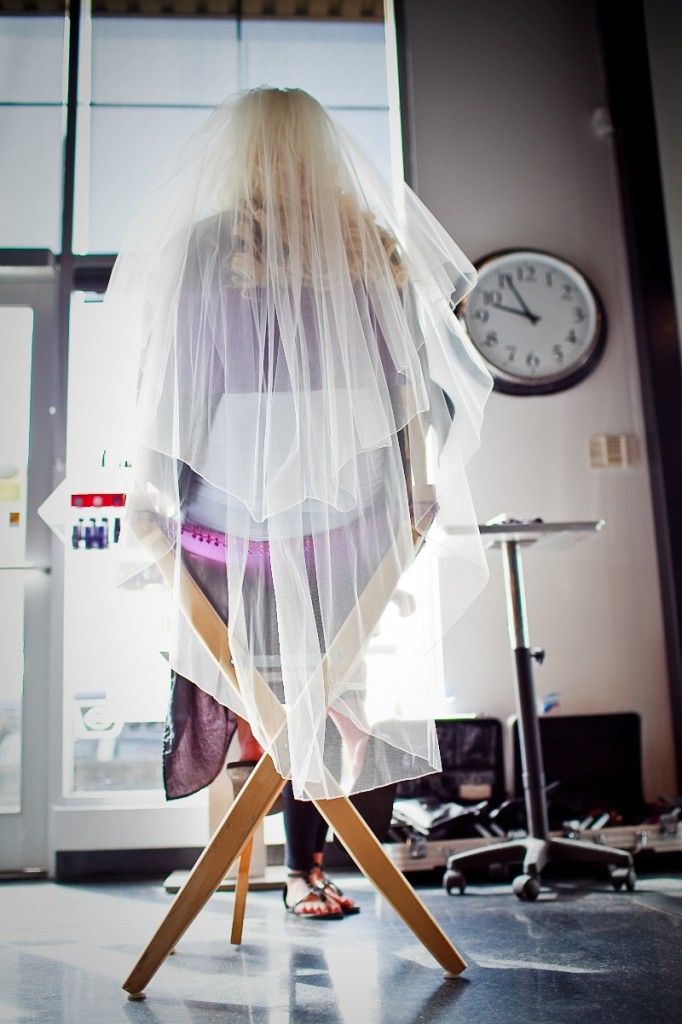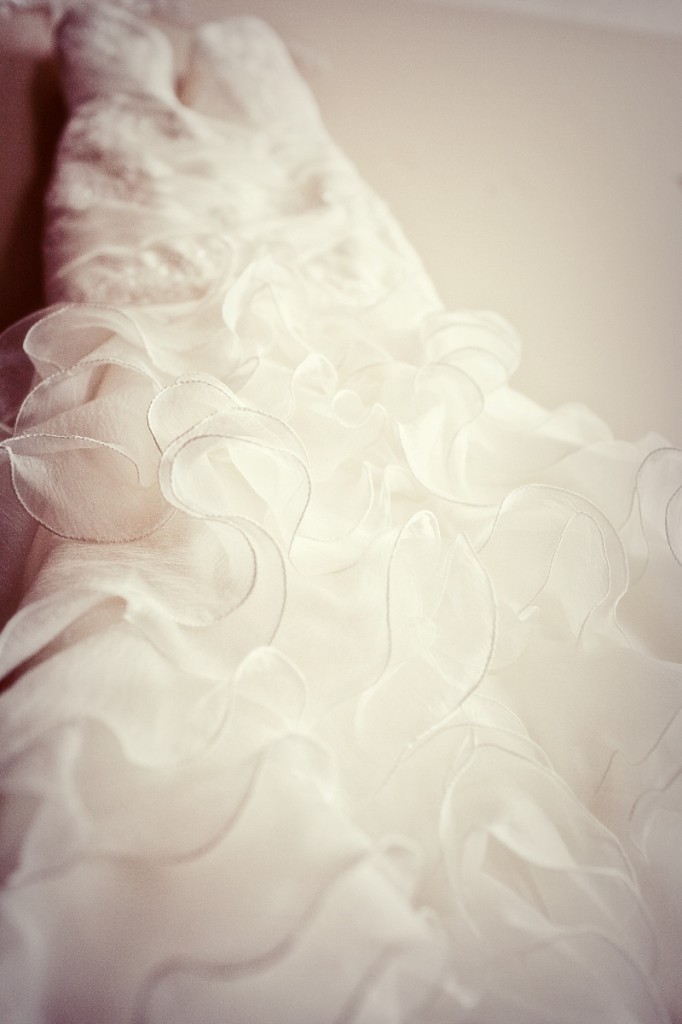 Tracy purchased her gorgeous gown from Novelle Bridal Shop.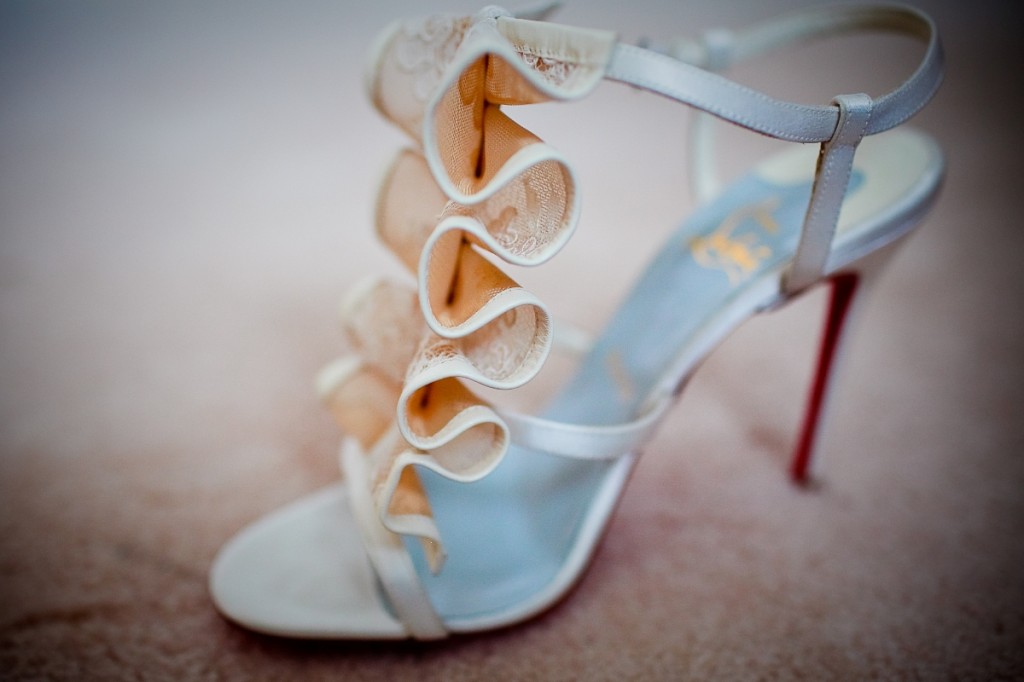 I know…stunning shoes!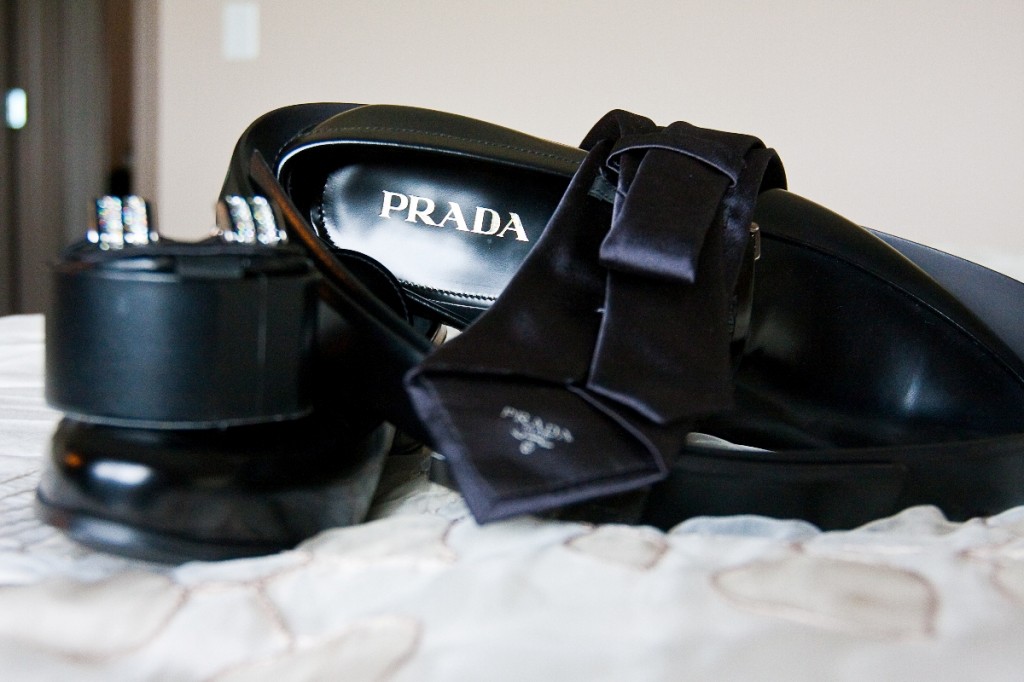 …but Troy would not be outdone!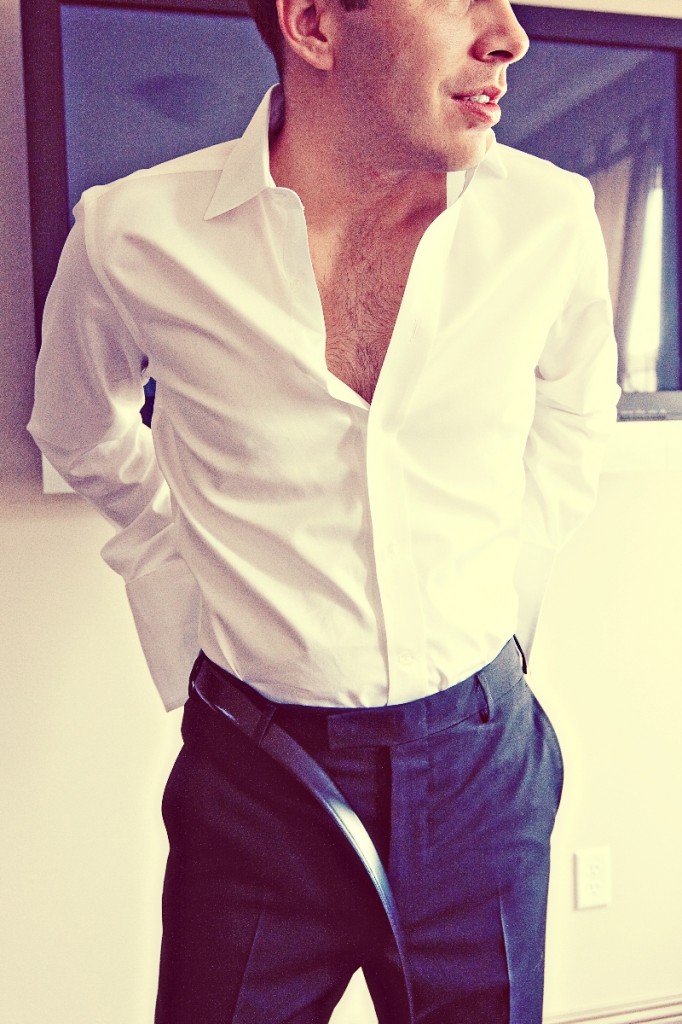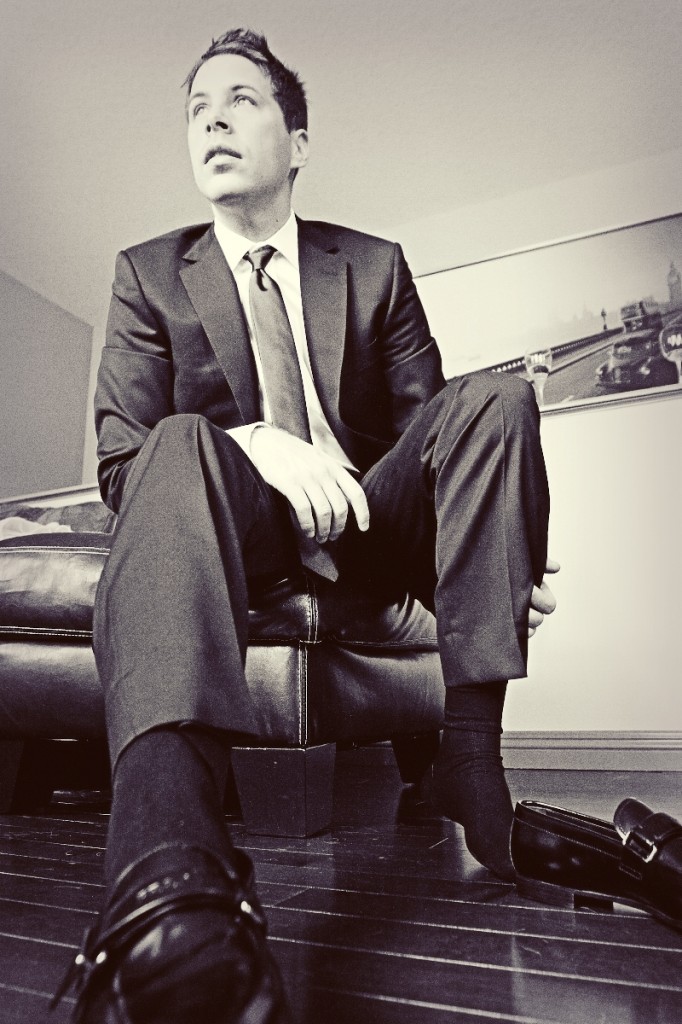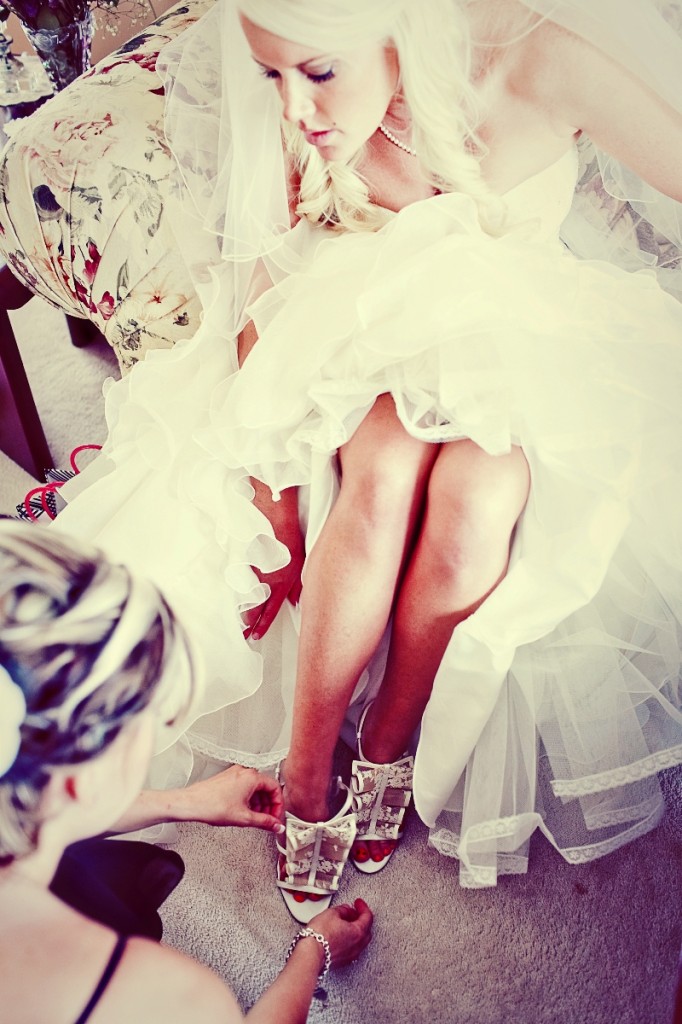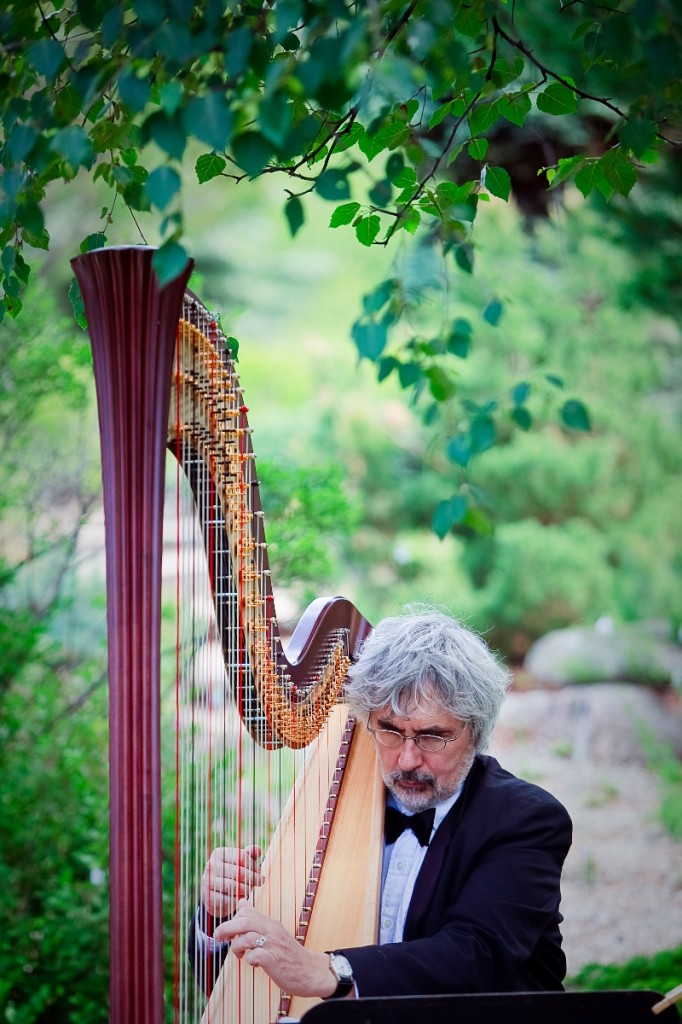 Terry McDade played the harp beautifully at the ceremony.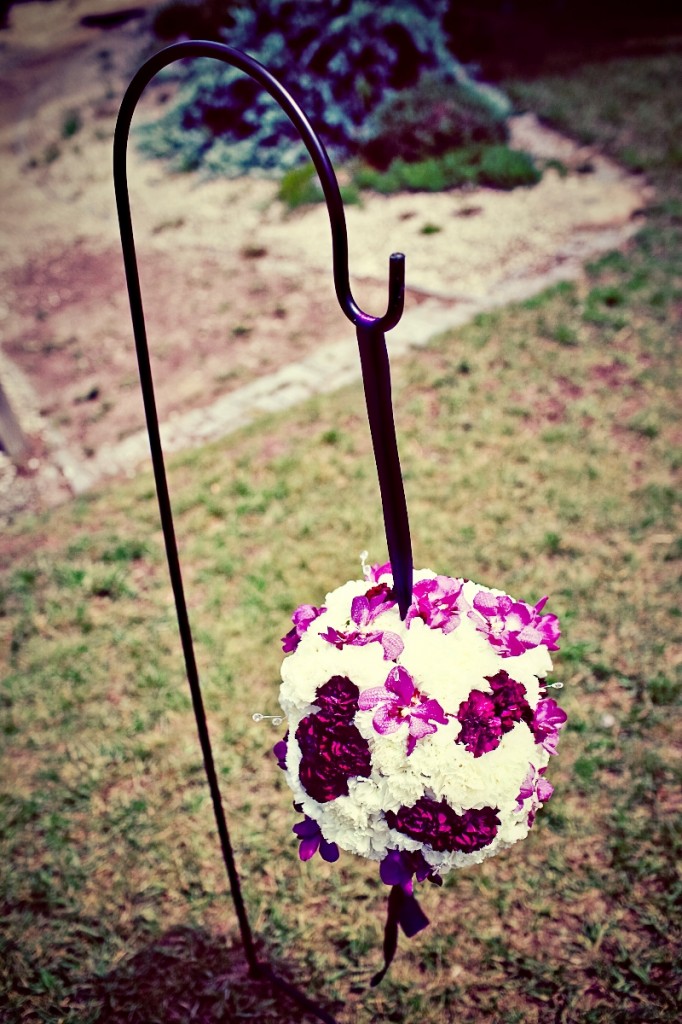 All flowers – including these awesome pomander balls – were created by La Piazza Dasee.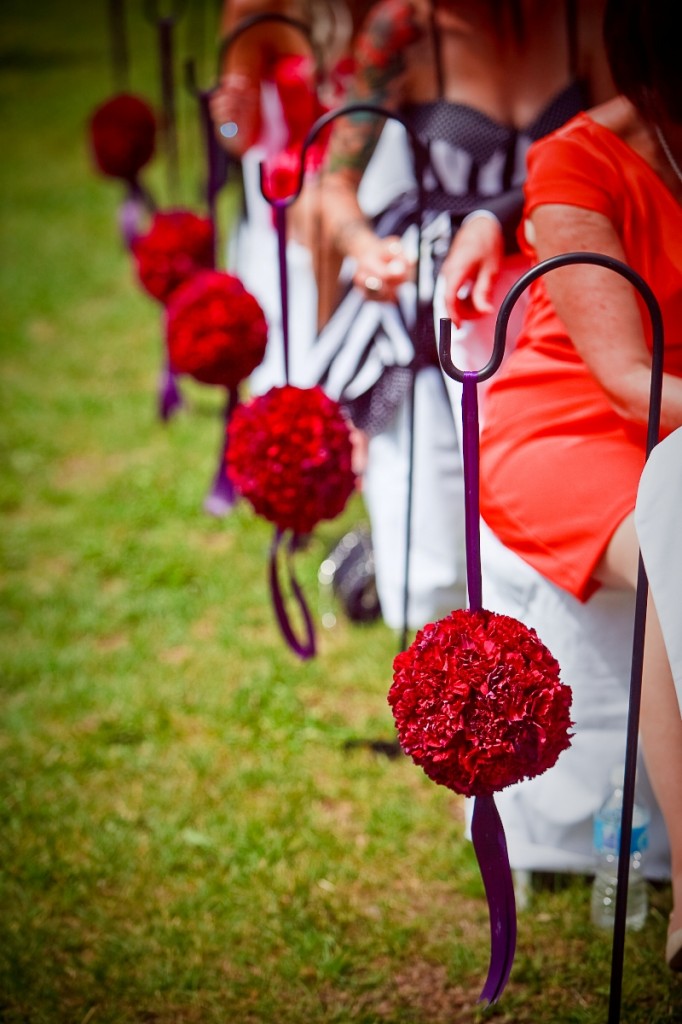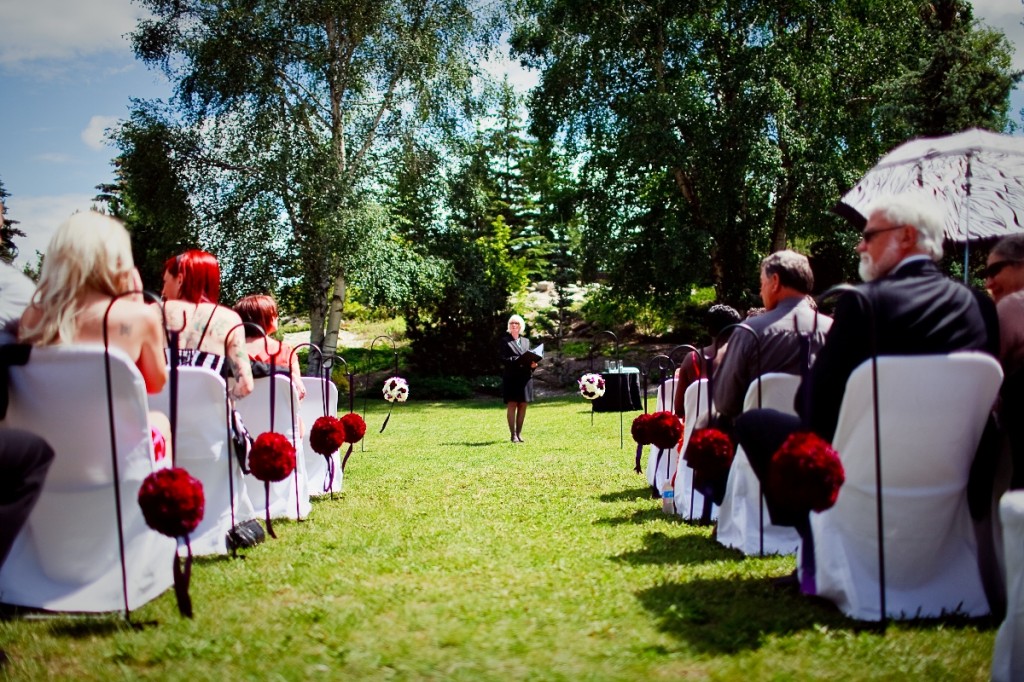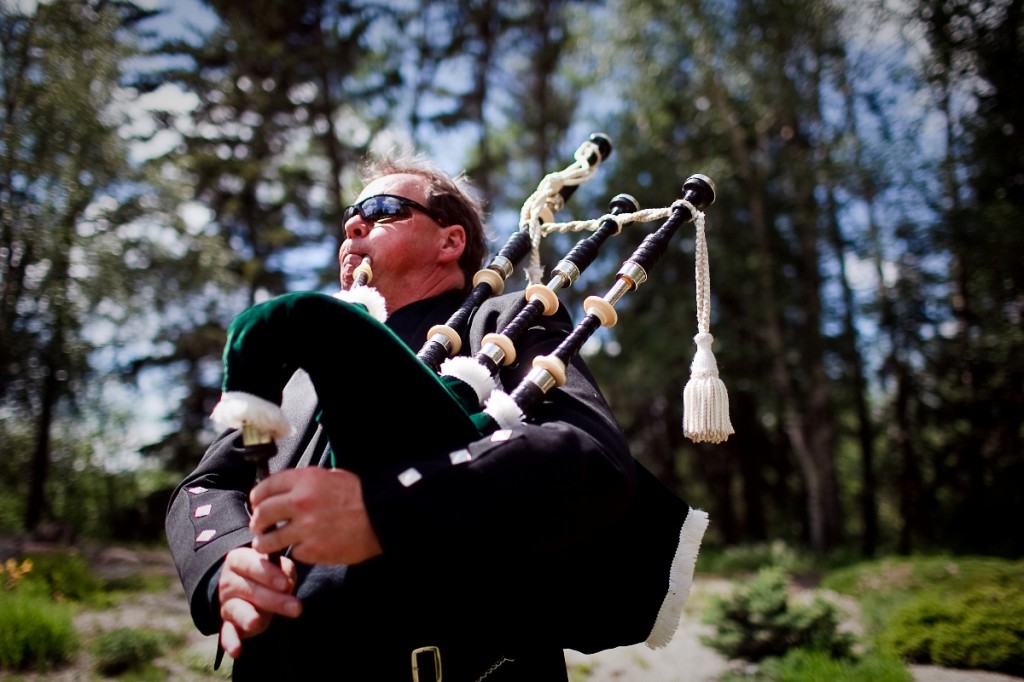 As a tribute to her Scottish heritage, Tracy was piped down the aisle by a family friend and escorted by her father who wore a traditional kilt.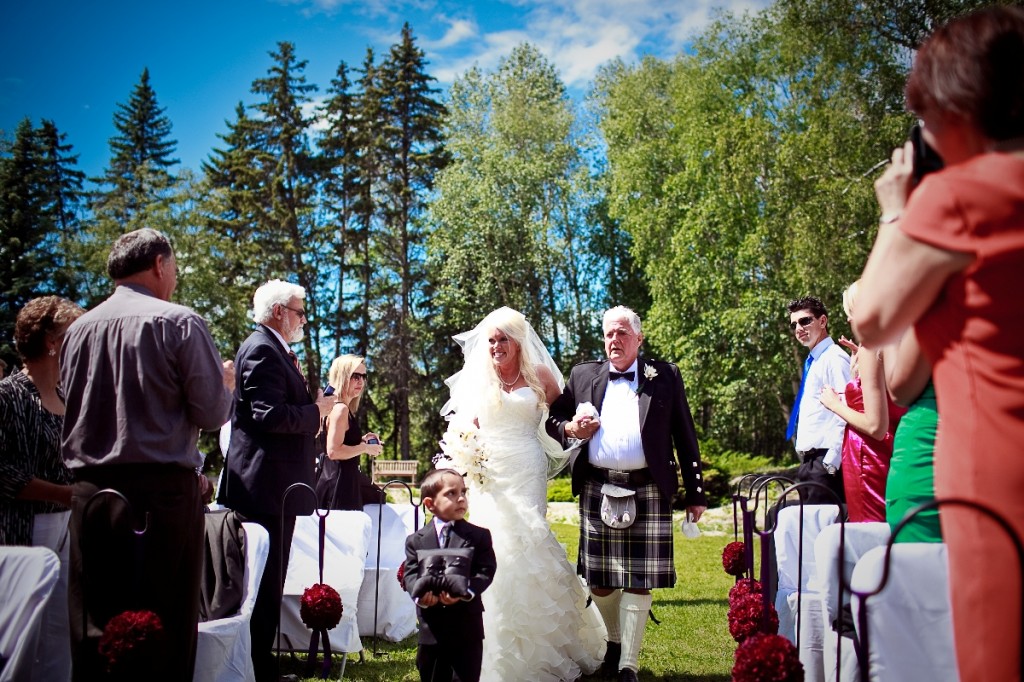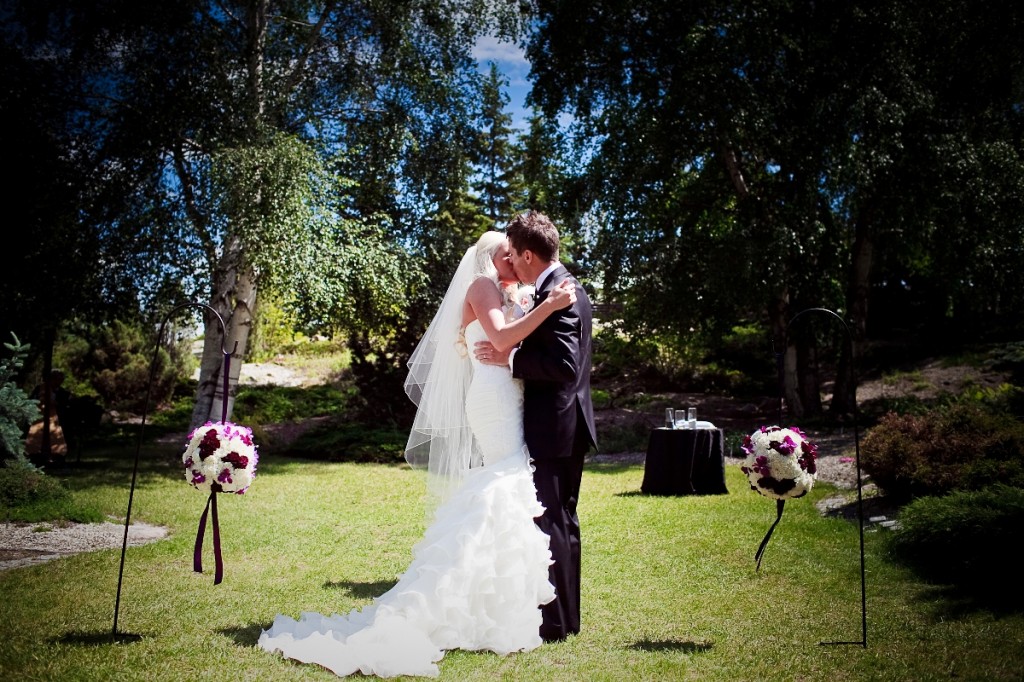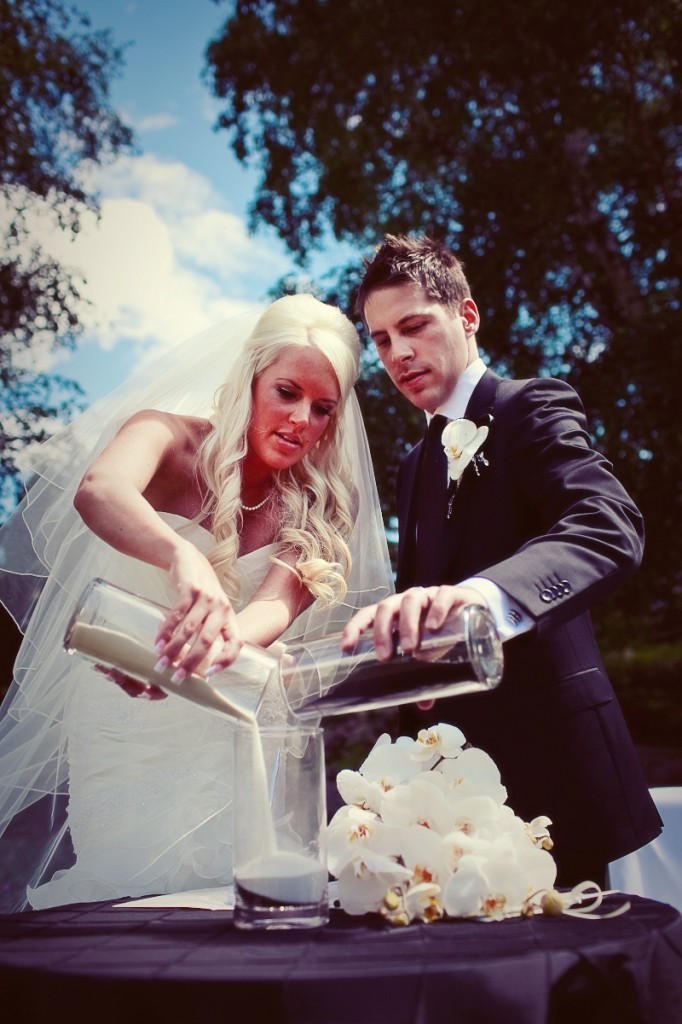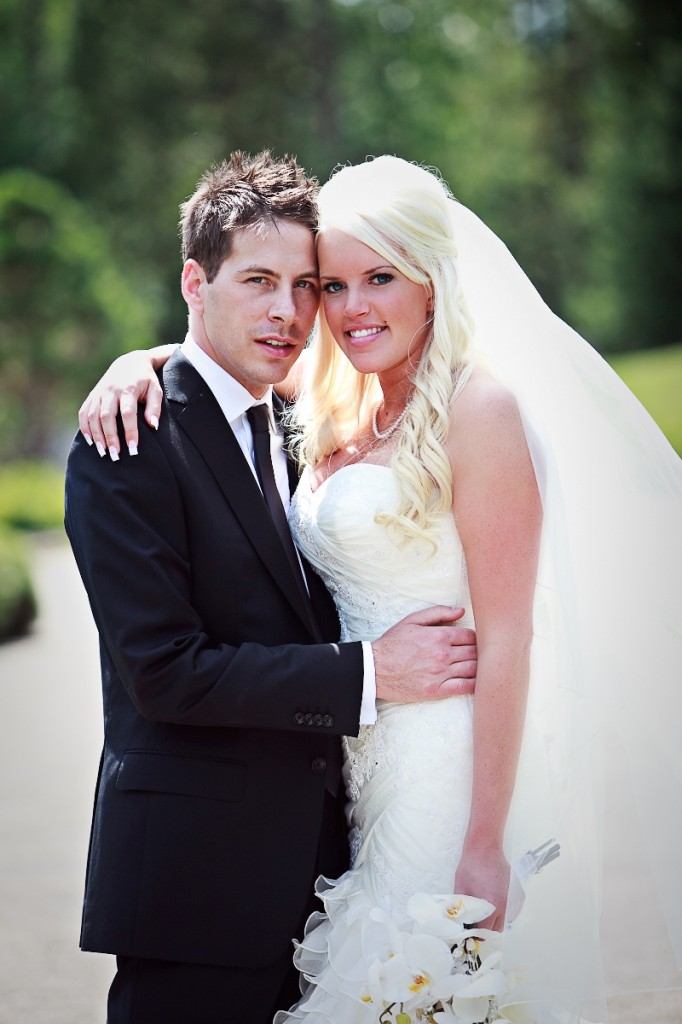 Gorgeous!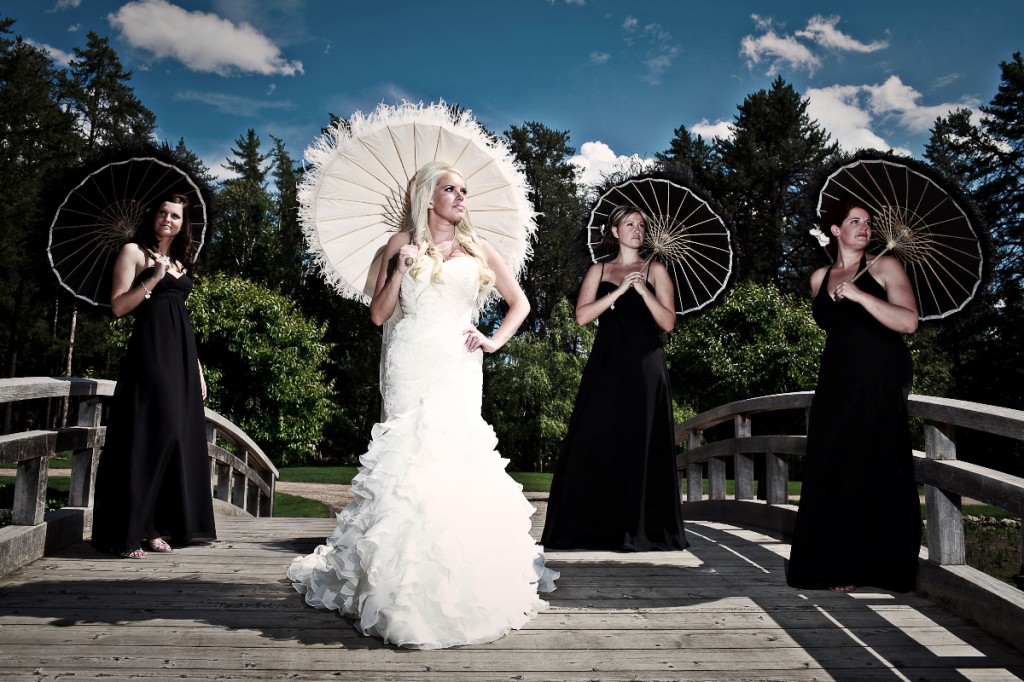 Tracy and her beautiful bridesmaids carried feather parasols that came in handy on this hot, sunny day.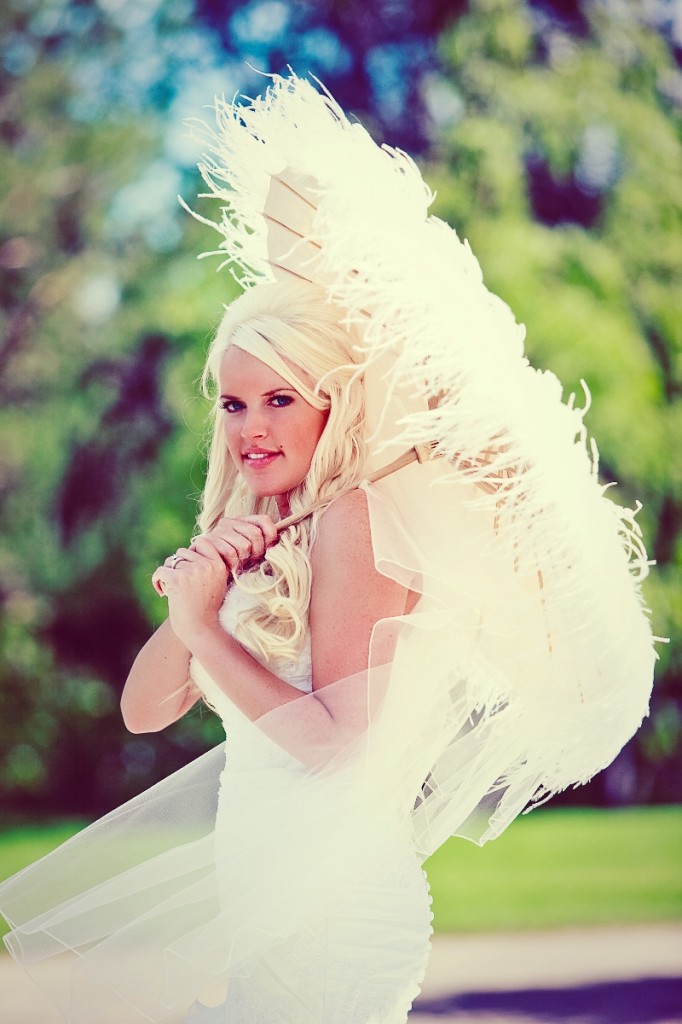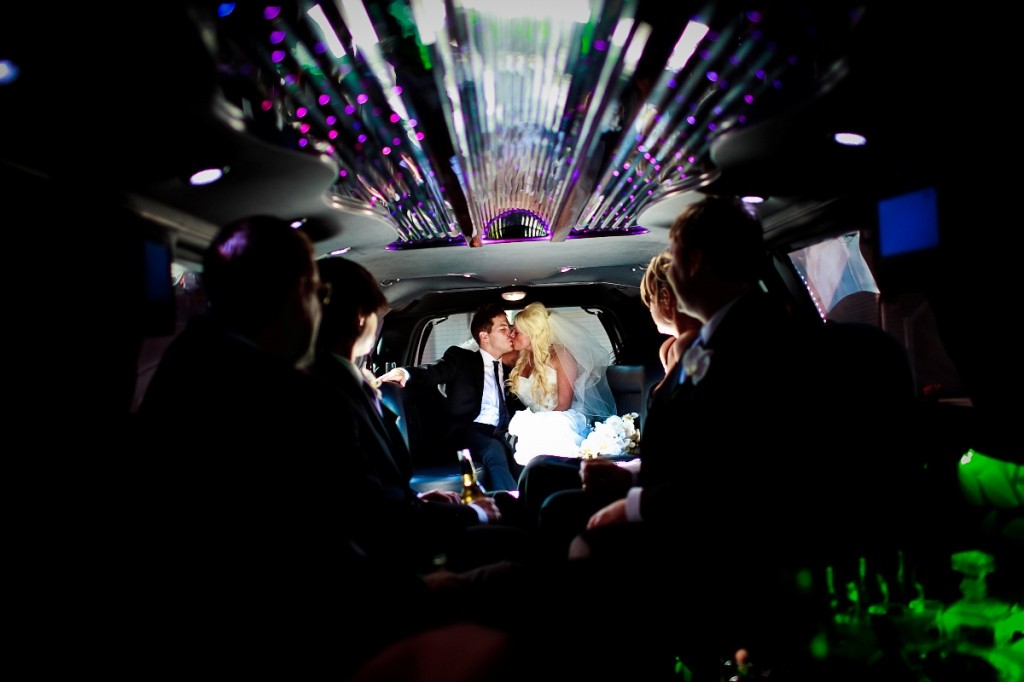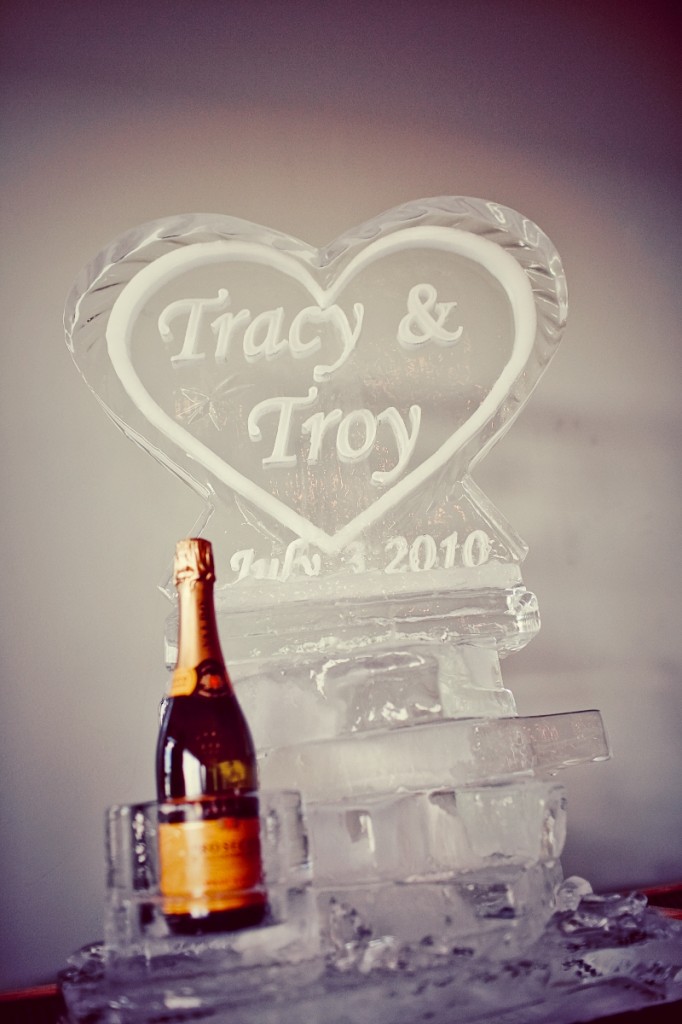 A champagne ice sculpture allowed guests to keep their glasses filled all night.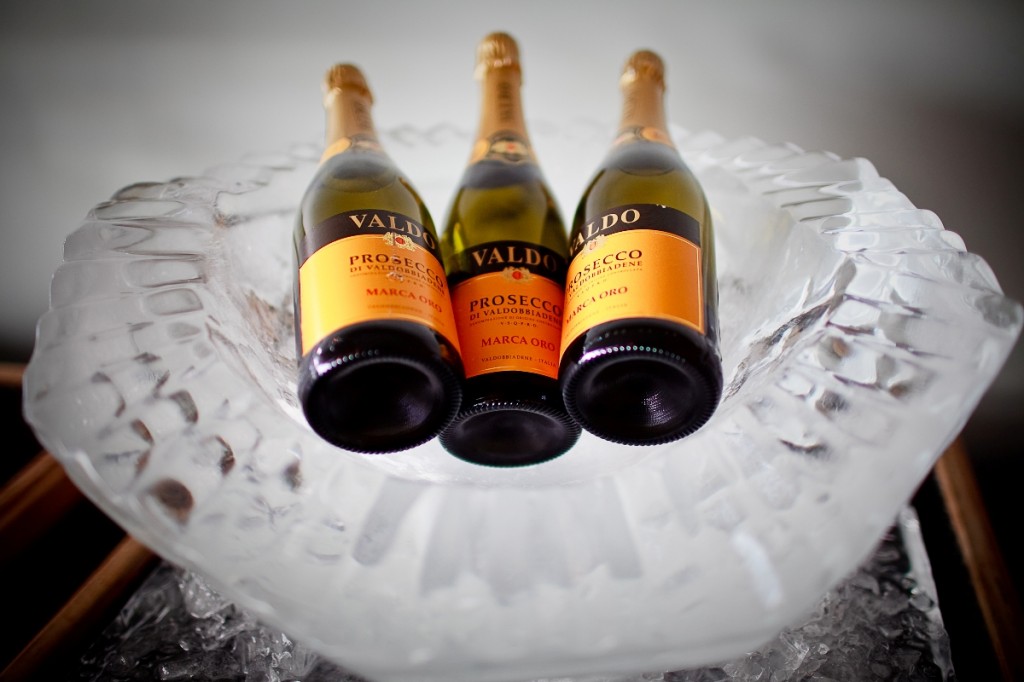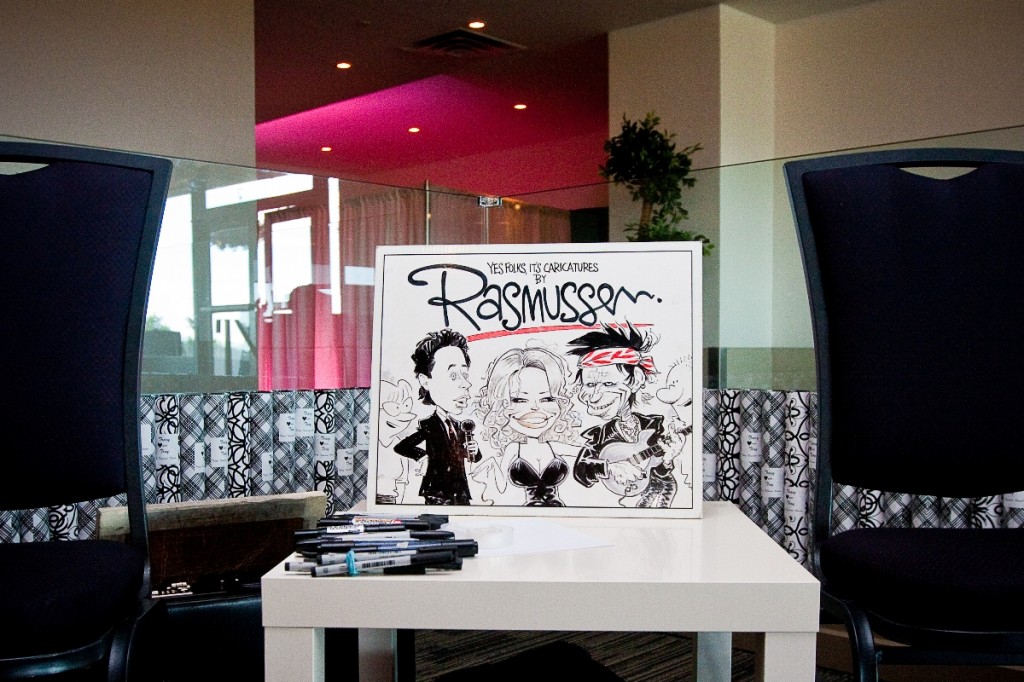 Guests took their caricature drawings home in tubes that Tracy wrapped in black and white patterned paper.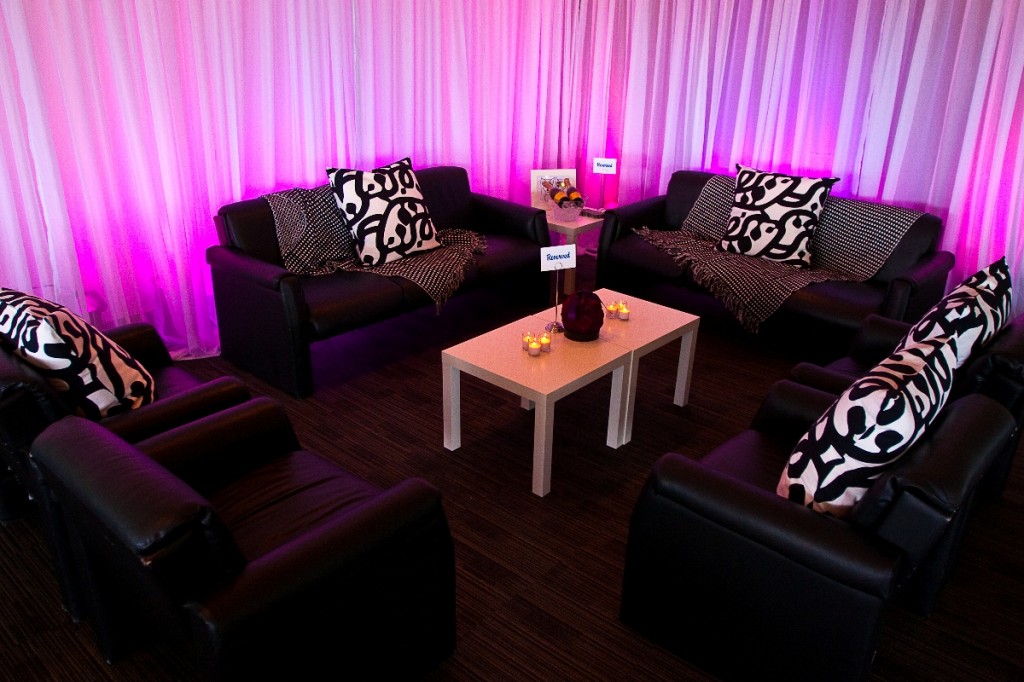 Instead of a head table, we setup a V.I.P. lounge area for the bridal party to visit with guests.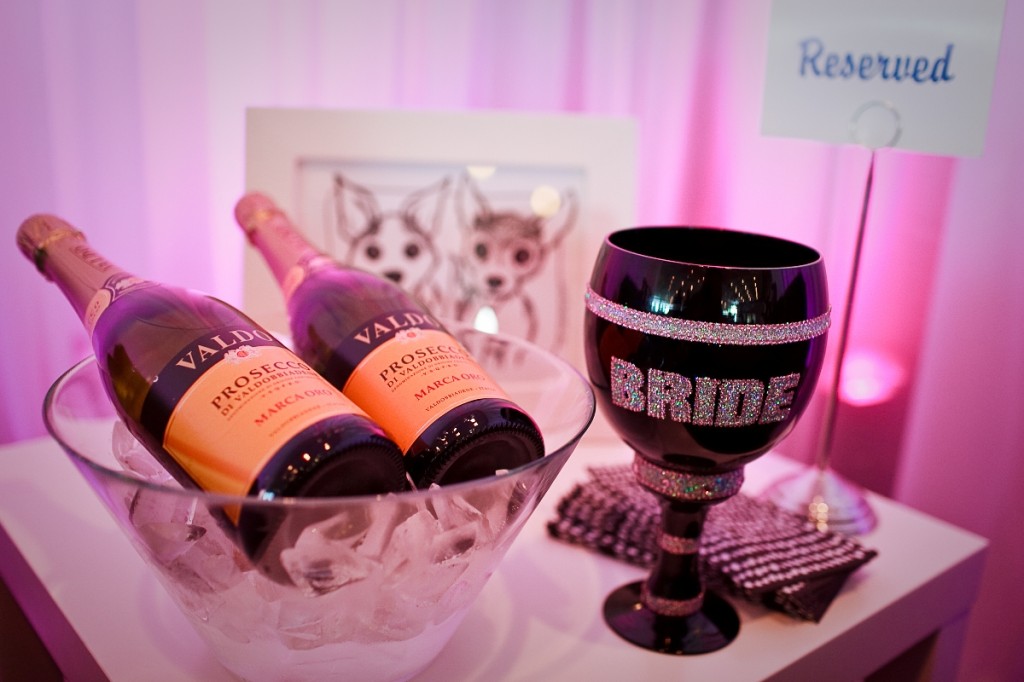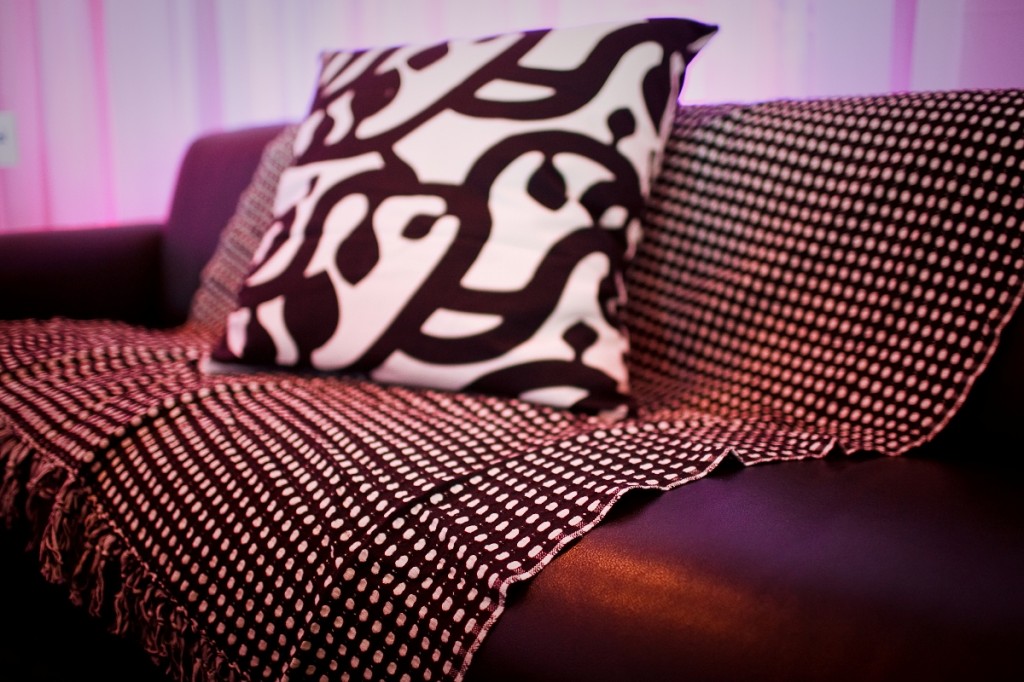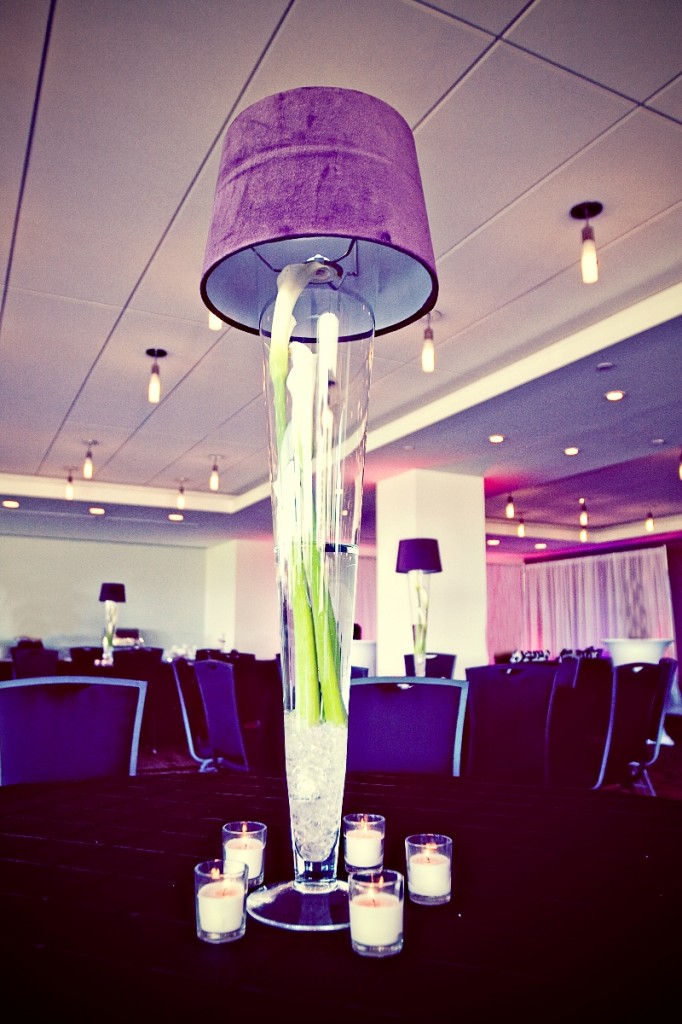 Uber-modern lampshade centrepieces worked perfectly with the room and vibe of the party.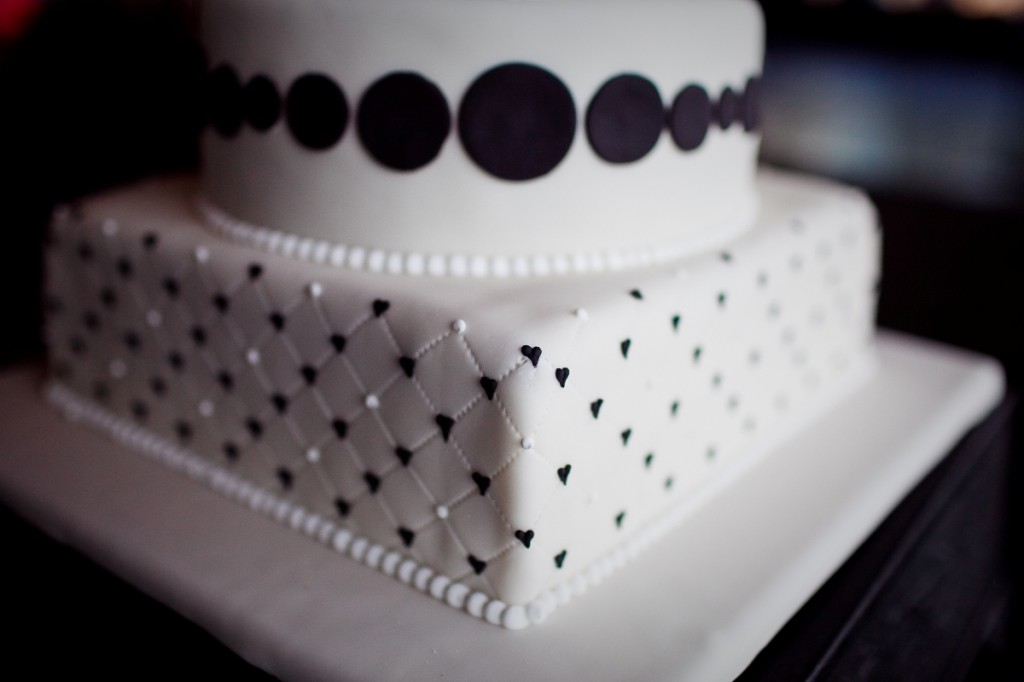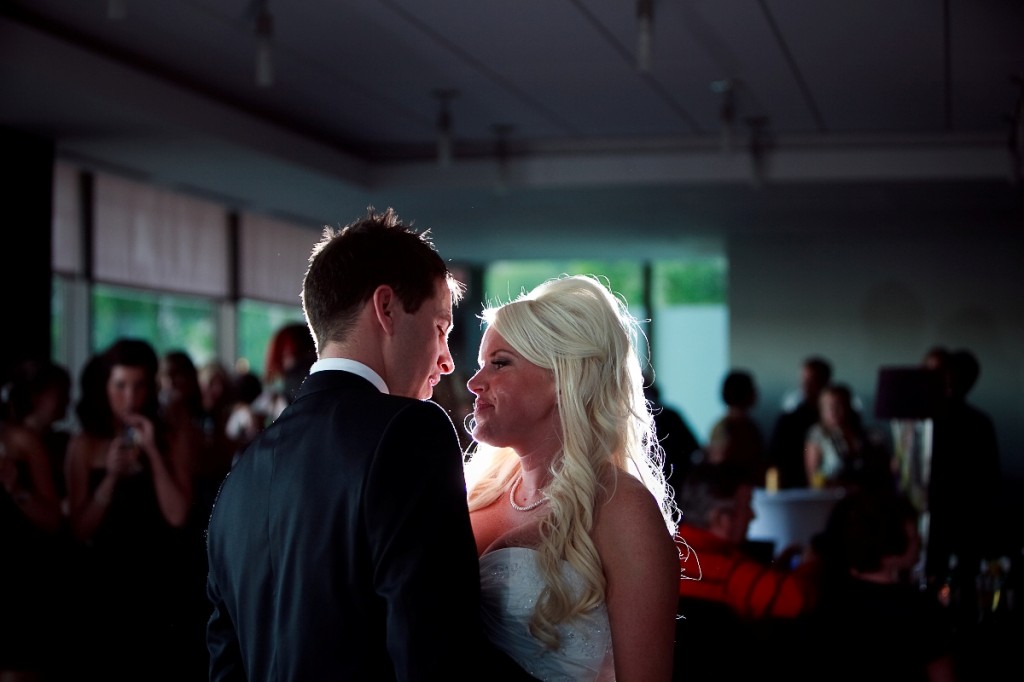 Tracy, Troy: it was an absolute pleasure working with you to design your urban chic wedding. All the very best to you both as you begin this new chapter in your lives!
Jennifer
Edmonton Wedding Planner
Photo Credit: Sam Ng Photography