Posts Tagged: Romona Keveza
04/8/11
Last week you predicted Kate will walk down the aisle in a gown similar to Romona Keveza's RK278: "Romantic Lace." Along with the dress, the Royal Couple's choice of wedding colours will indicate the tone and formality of their celebration.
Which colour palette are Kate + Will most likely to choose? Leave a comment below with your vote!
1: Sapphire, Silver, White
2: Black, Ivory, Gold
3: Red, Royal Purple, Plum
4: Champagne, Olive, Sage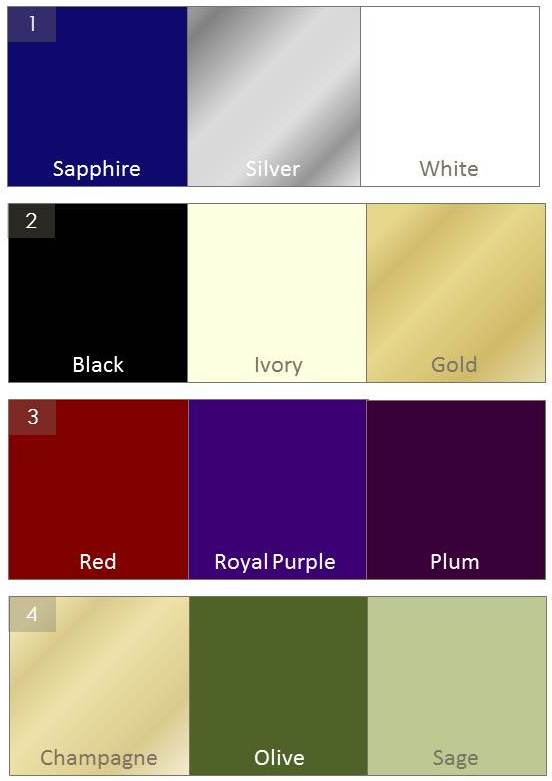 Jennifer
Edmonton Wedding Planner
04/1/11
With Kate + Will's nuptials less than a month away, the world is buzzing with curiosity and anticipation about what will unfold on April 29, 2011.  As a build-up to the big day I want to know what you think the Royal Wedding might look like, beginning with everyone's favourite – the dress!
Leave a comment below with your prediction on which dress silhouette Kate will choose for her royal début: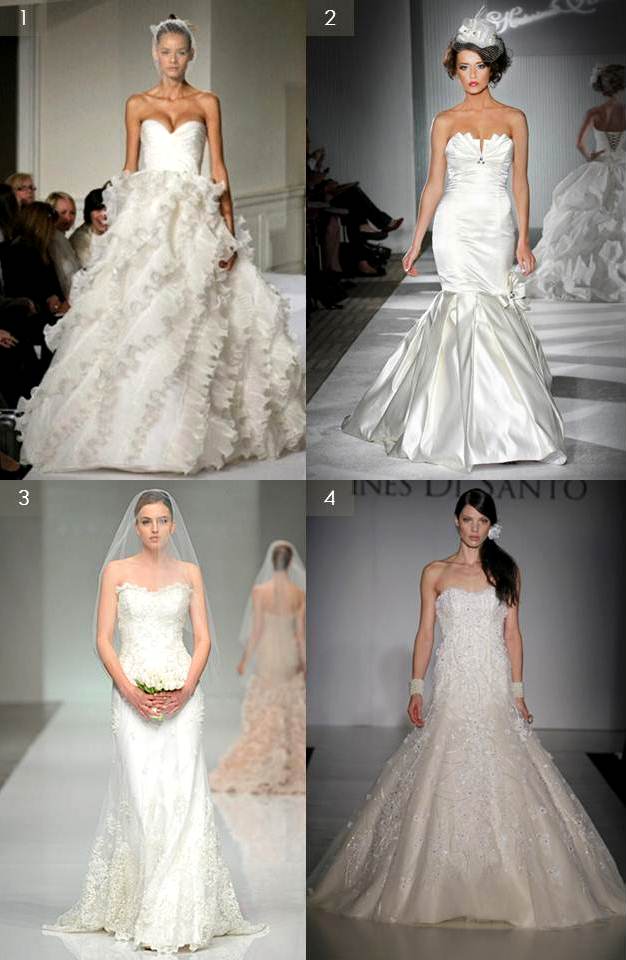 1: Textured Ball Gown – Oscar de le Renta 92E25
2: Fitted with Art Deco Flair – Katerina Bocci Grace
3: Romantic Lace – Romona Keveza RK278
4: Embellished – Ines di Santo Aurelie
Which dress is perfect for a modern princess?
Jennifer
Edmonton Wedding Planner
Photo Credits: Oscar de la Renta, Katerina Bocci, Romona Keveza, Ines di Santo.