Posts Tagged: Fiona Cairns
05/2/11
Millions tuned in to witness the Royal Wedding of Catherine Middleton to Prince William – now the Duke and Duchess of Cambridge. As with Diana and Charles' nuptials in 1981, there's no doubt that the new generation of brides will draw inspiration from this modern fairytale wedding.
What trends can we expect to evolve from the wedding of the decade?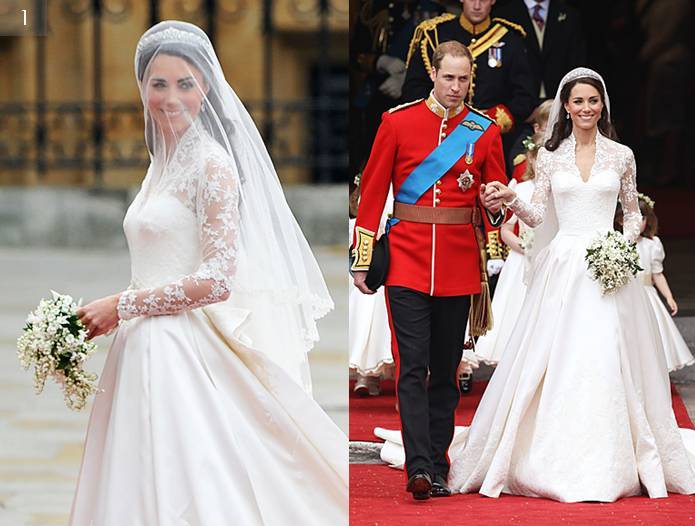 1. Gowns with Sleeves: Kate's gorgeous gown, created by Sarah Burton of the Alexander McQueen fashion house, is a modern take on traditional designs. We'll likely see brides begin to stray from the highly popular strapless gown and opt for capped or long sleeves, elegant lace detailing and classic silhouettes.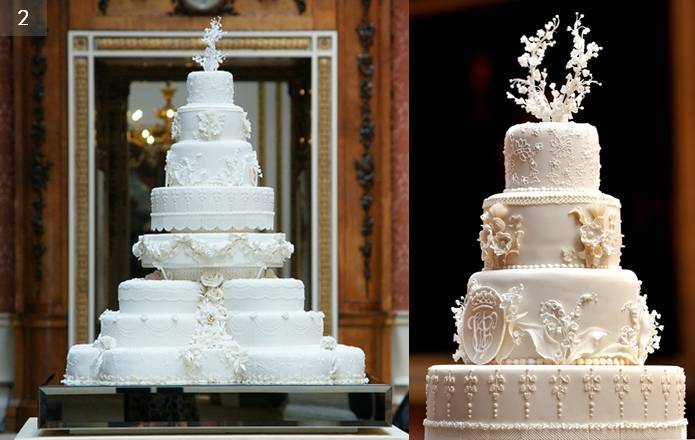 2. Luxe White-on-White Cakes: Fiona Cairns and her team spent five weeks creating the gorgeous Royal Wedding Cake which was intricately decorated with the couple's new royal cipher and over 900 delicate sugar-paste flowers. The monotone colour palette perfectly highlights the detailed work creating a striking showpiece.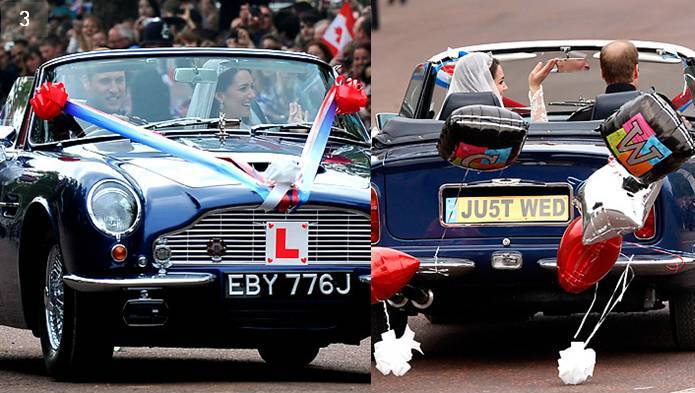 3. Fun Getaway Cars: In a lighthearted moment following their lunchtime wedding reception, the newlyweds drove Prince Charles' 1969 Aston Martin Volante to Clarence House. The car was decorated with balloons, ribbon and a fun license plate rumoured to be the work of Prince Harry. Following the Royal Wedding, perhaps we'll see a surge of unique transportation and a return to classic car decoration.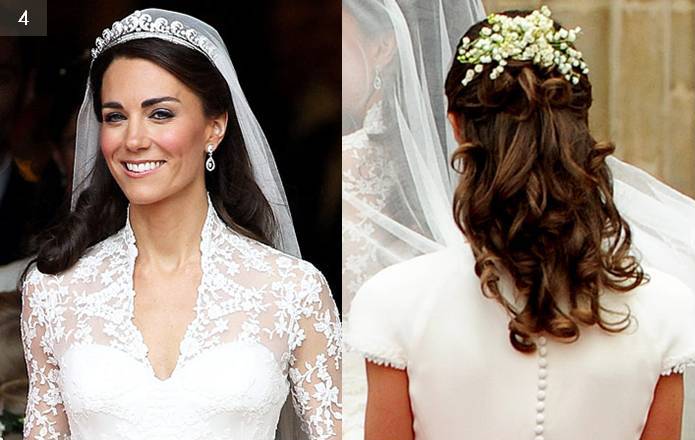 4. Half-Up, Half-Down Do's: Both Kate and her Maid of Honour, Pippa Middleton, wore their long brown locks half-up, half-down with gorgeous soft curls framing their faces. Kate's trusted personal hair stylists Richard Ward and James Pryce coined her wedding day hairstyle the demi-chignon.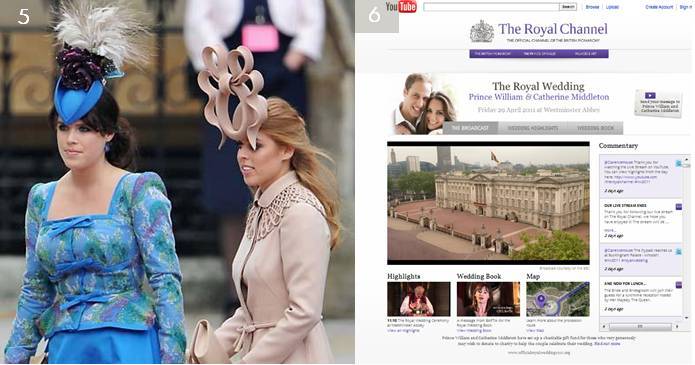 5. Fashionable Heads: The British tradition of ladies donning hats to weddings is from the days where a woman always wore a hat to church. At the Royal Wedding we saw women of all ages making fashion statements with their head wear. I would love to see Canadian Mothers of the Bride and Groom begin to embrace this tradition and wear fabulous hats or fascinators to their childrens' weddings!
6. Tech-Savvy Weddings: Wedding websites have skyrocketed in popularity over the last few years and it's likely we'll see a lot more technology integration at weddings. From providing updates on the Official Royal Wedding Website to streaming videos of their nuptials on YouTube, Kate + Will ensured their wedding was accessible to people around the globe.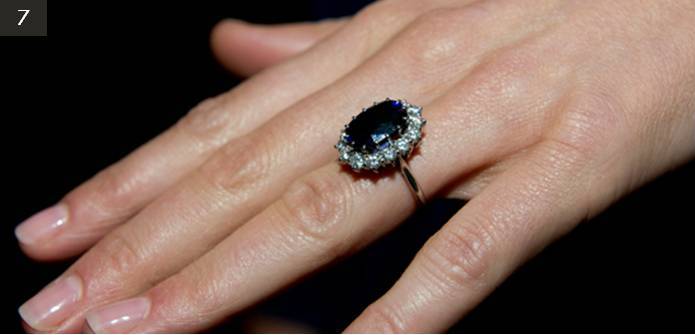 7. Coloured Stone Engagement Rings: When Prince William proposed to Kate Middleton with his mother's dazzling oval, 18-carat blue sapphire and white diamond ring, he unknowingly sparked a trend in the wedding world. Since the engagement in November 2010 we have already seen a surge in popularity of coloured stone rings in various shapes and sizes and this trend will likely continue for the next couple of years.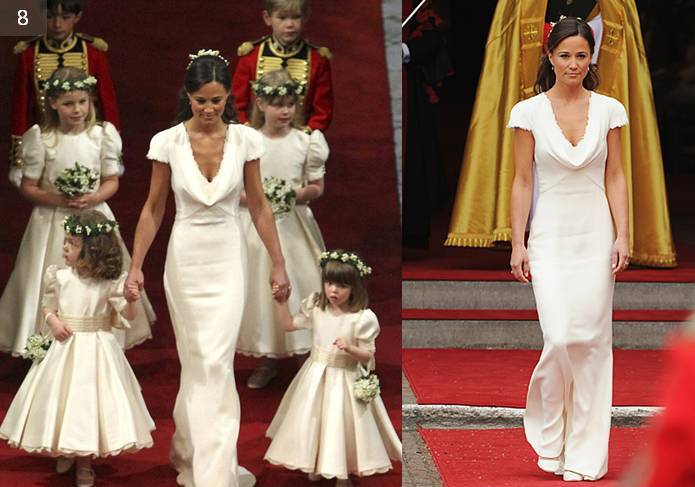 8. All-White Bridal Party Attire: Pippa Middleton dropped jaws with her fitted white dress (also made by Burton) and dramatic, low-cut cowl-neck. It's likely we'll see more bridal parties in white or ivory attire to compliment the bride's gown.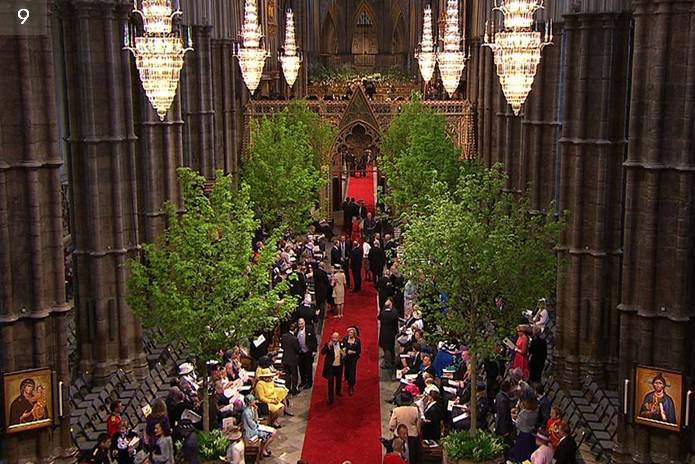 9. Organic Décor: Westminster Abbey was decorated with lush florals and foliage in white, green and cream. This organic ceremony décor and neutral colour palette reflects Kate + Will's love for the English countryside and will no doubt be replicated by couples who share a similar passion for the outdoors. Bringing natural elements inside offers an understated alternative to traditional wedding ceremony décor.
+  +  +  +  +  +  +  +  +  +  +
What do you think – will you incorporate any of these royal trends into your wedding?
Jennifer
Edmonton Wedding Planner
Photo Credits: The Royal Wedding Official Site, British Monarchy, Associated Press, Getty Images.
04/22/11
It was recently announced that Prince William and Miss Catherine Middleton have chosen Leicestershire-based cake designer Fiona Cairns to create their wedding cake.
Which wedding cake design do you think the Royal Couple will serve at their wedding reception next week? Leave a comment below with your vote!
1: Traditional Tiers
2: Fancy Floral
3: Victorian Detailing
4: Modern Royal
Jennifer
Edmonton Wedding Planner
Photo Credits: Unique Wedding Ideas, Sylvia Weinstock, Sweet Southern Ladies Designer Cakes, The Caketress.