09/7/18
Jocelynn and Sam wanted a carefree wedding day they could spend creating memories with their loved ones. Family is very important to them, which was clear with their choice to include all their siblings, nieces and nephews in the wedding party.
After sharing a 'first look' and an afternoon of photos in Edmonton's River Valley and at Woodwork restaurant, Jocelynn and Sam made their way to The Westin Edmonton. Their late afternoon ceremony was beautifully personalized by Barbara of Threshold Ceremonies, and was set under a handcrafted arbour lovingly made by Jocelynn's father.
Guests joined the newlyweds for cocktails and refreshments before sitting down for a delicious meal and heartfelt toasts. The ballroom was simple and elegant with pops of blue, silver and greenery amidst an all-white canvas. Talent Productions provided the soundtrack for the evening and everyone danced the night away.
Sharon Litchfield never ceases to amaze with her ability to produce breathtaking images (though her subject matter wasn't exactly difficult to shoot)!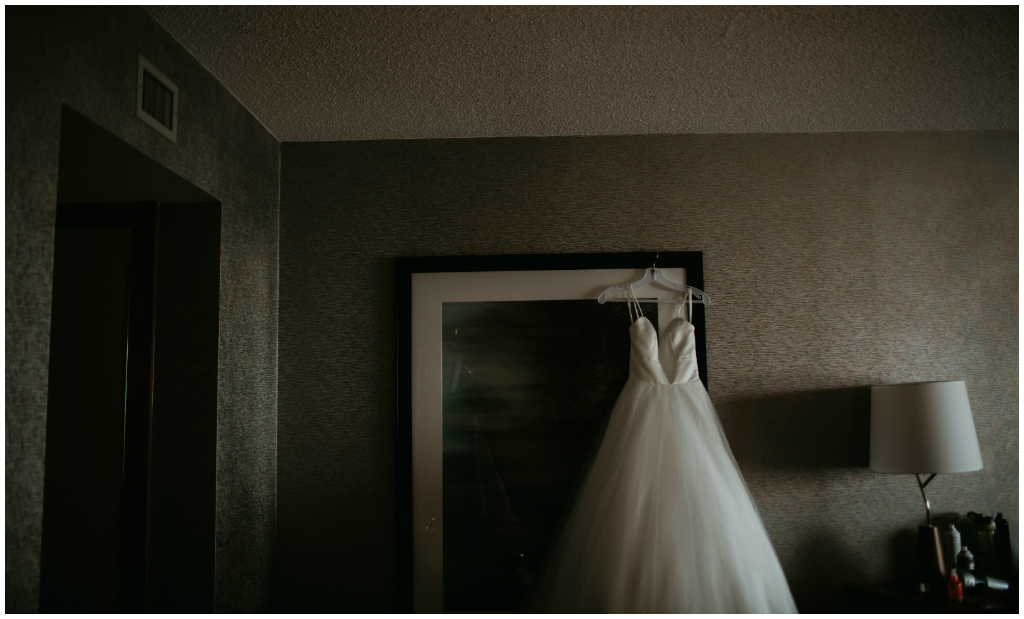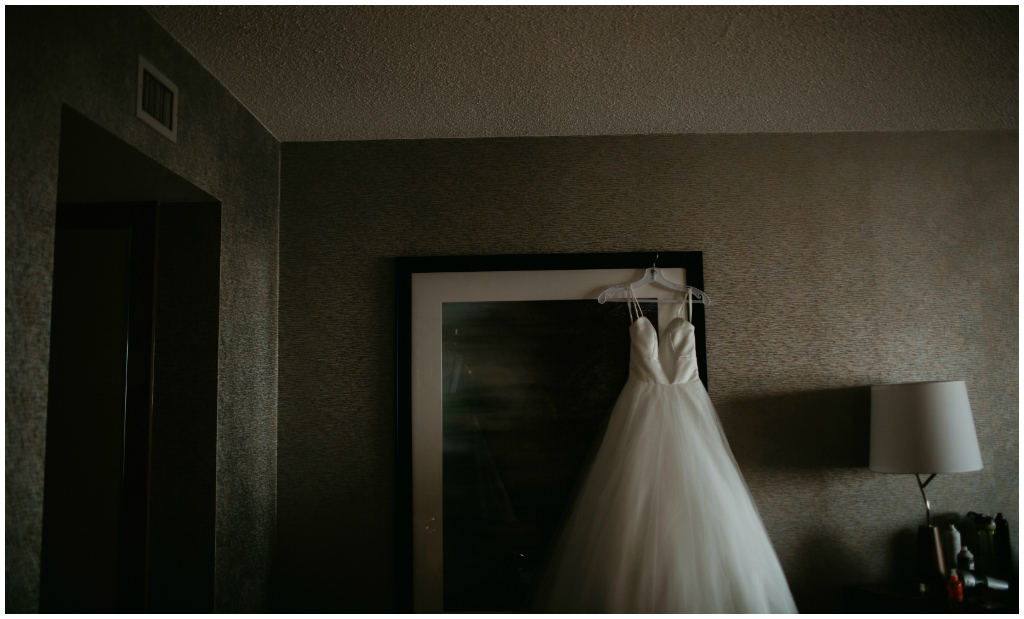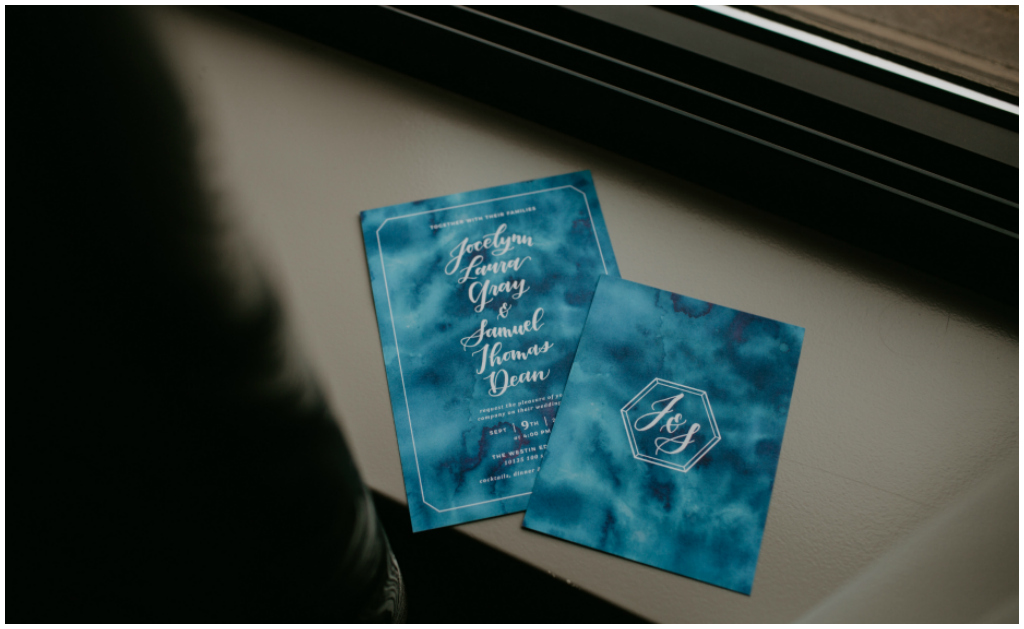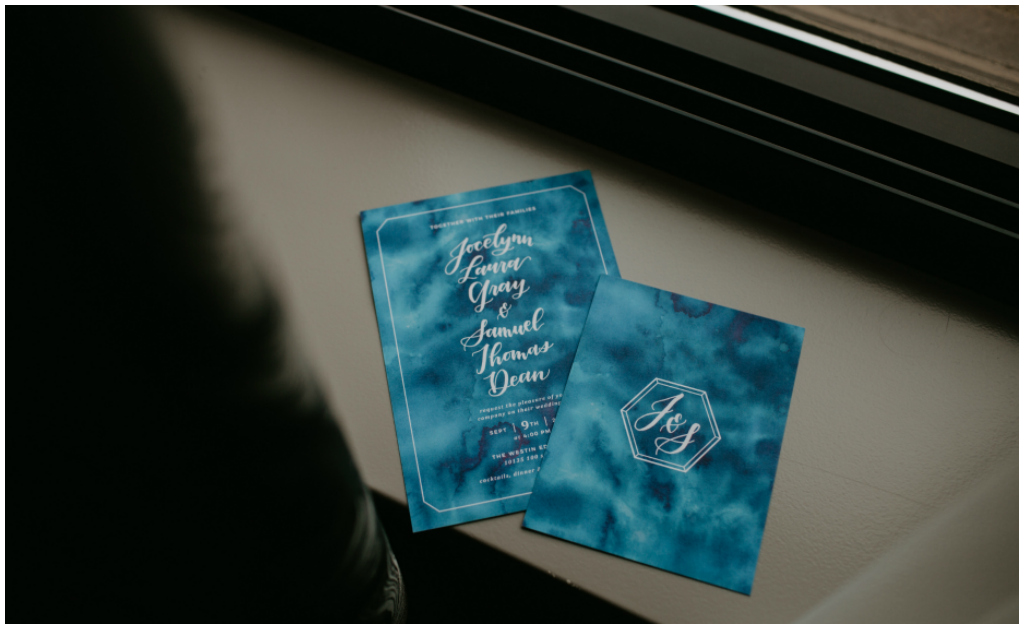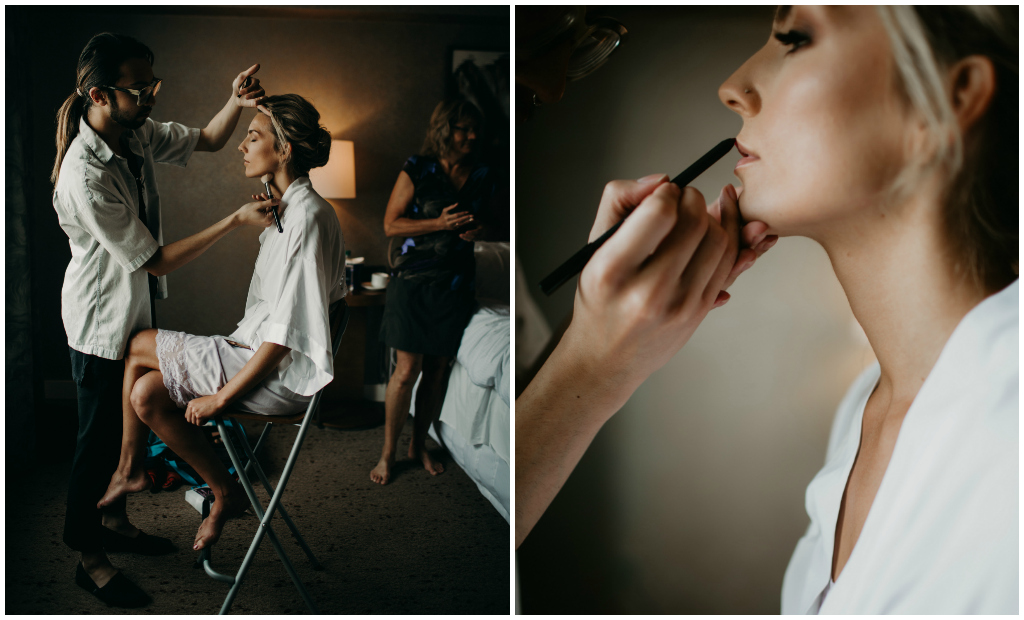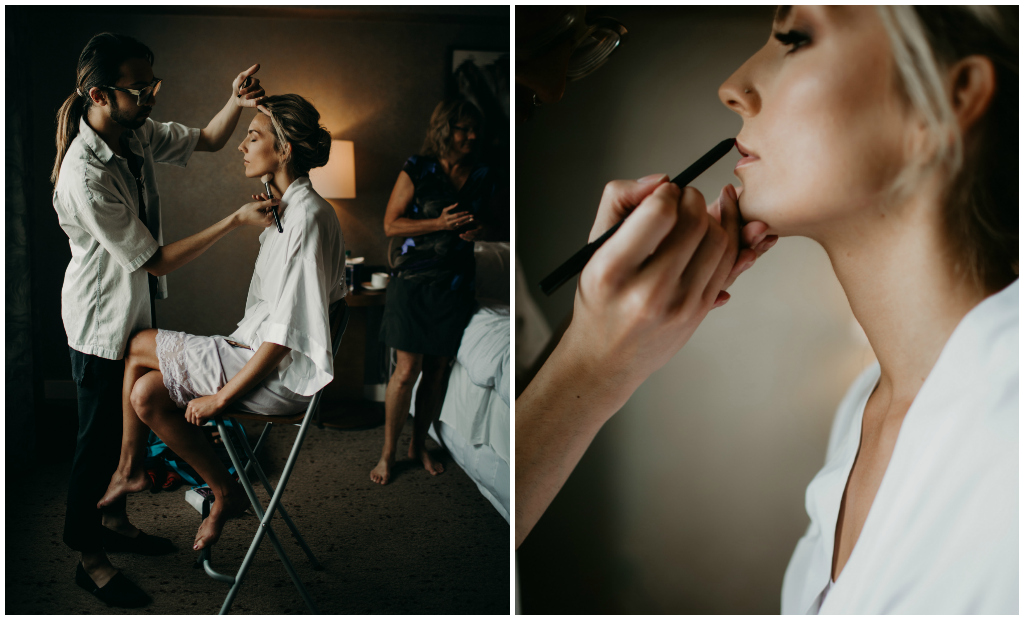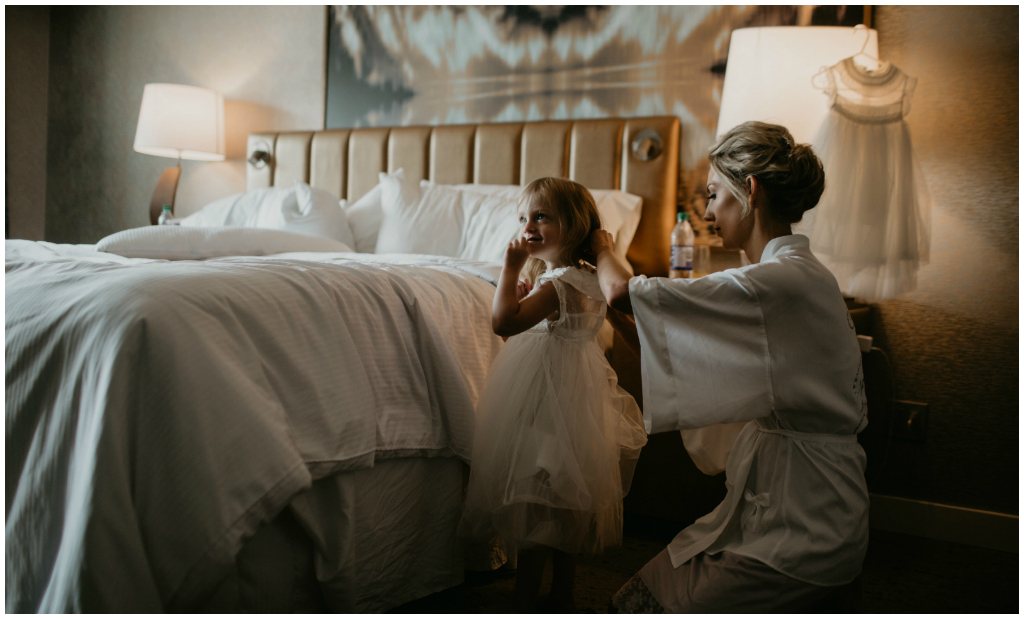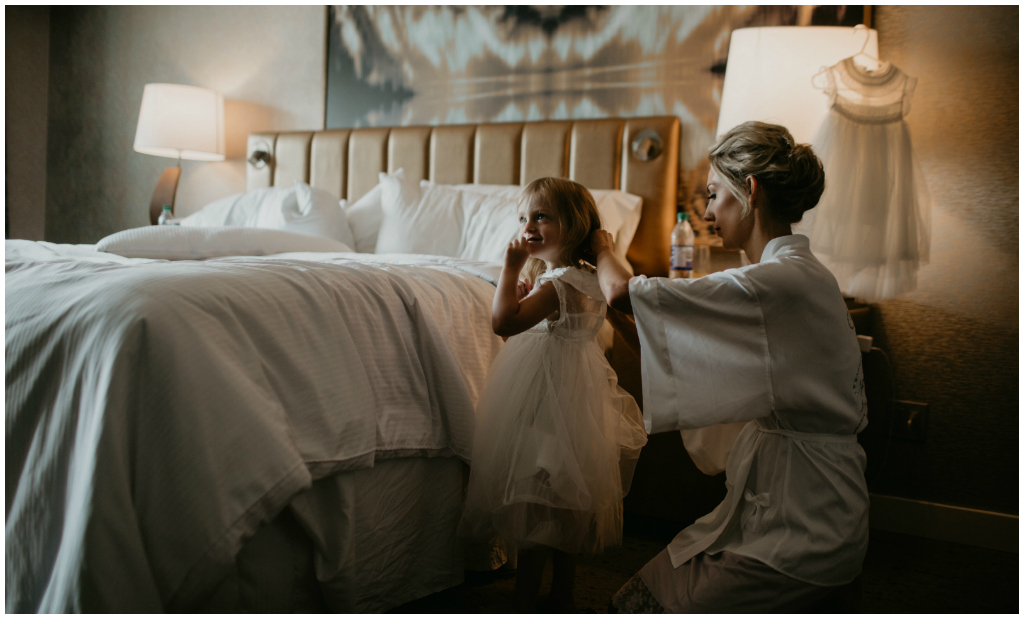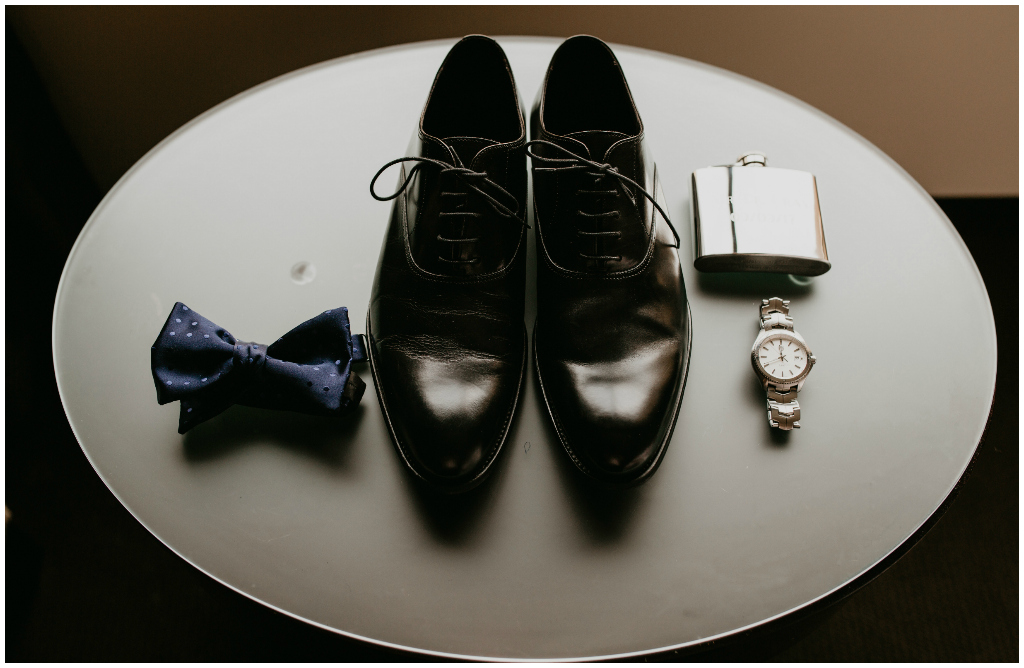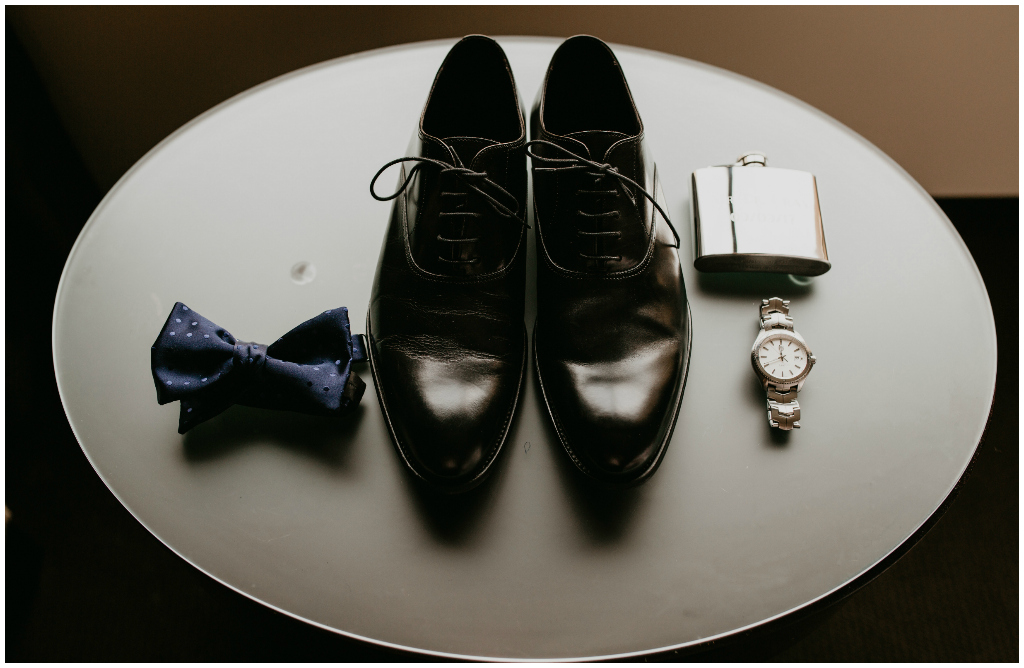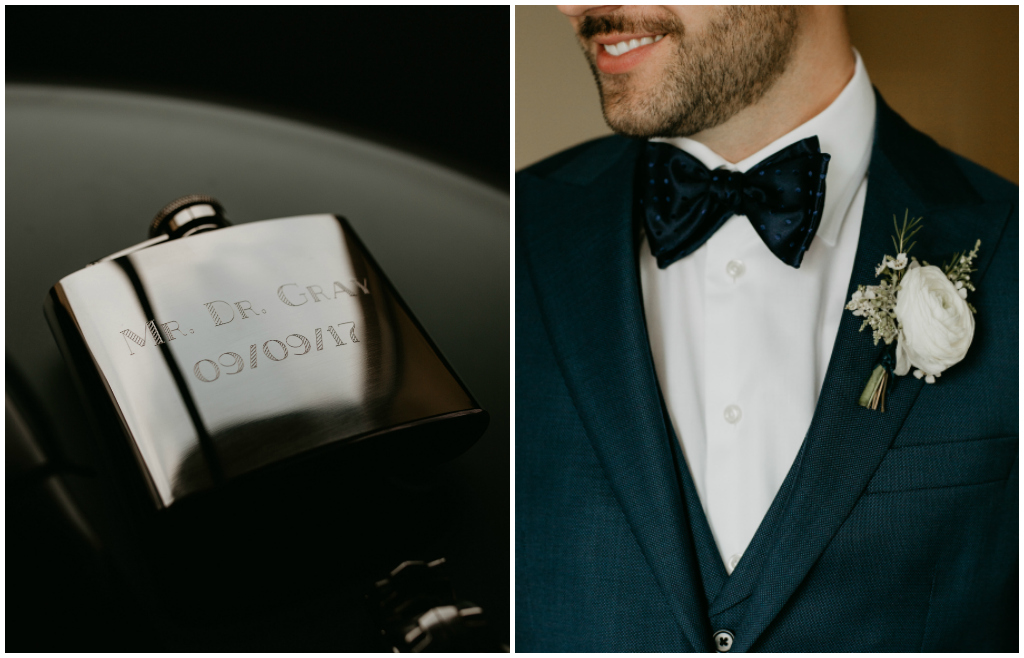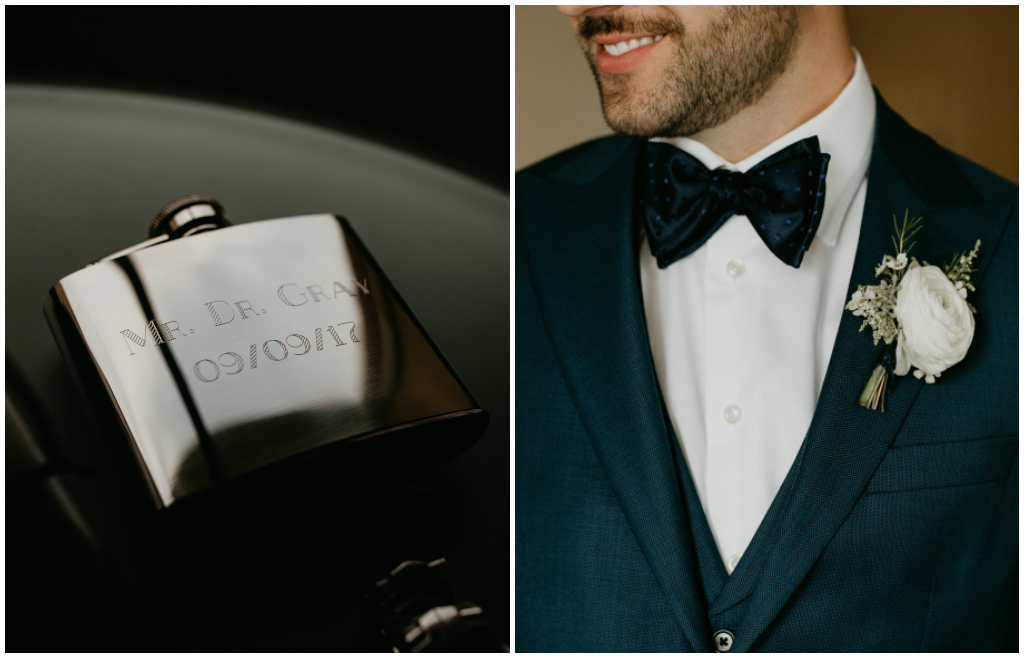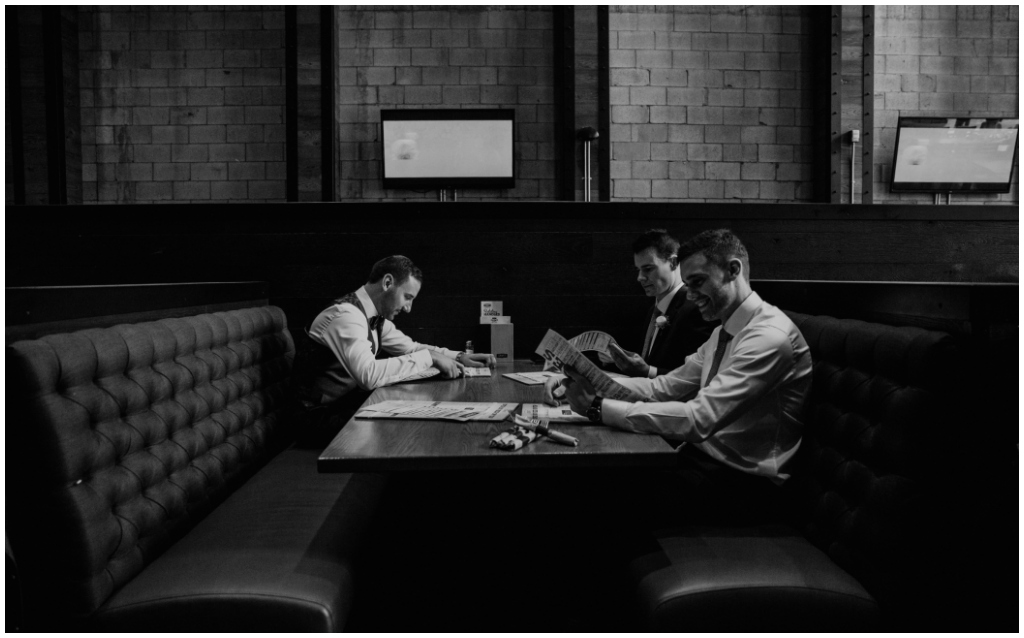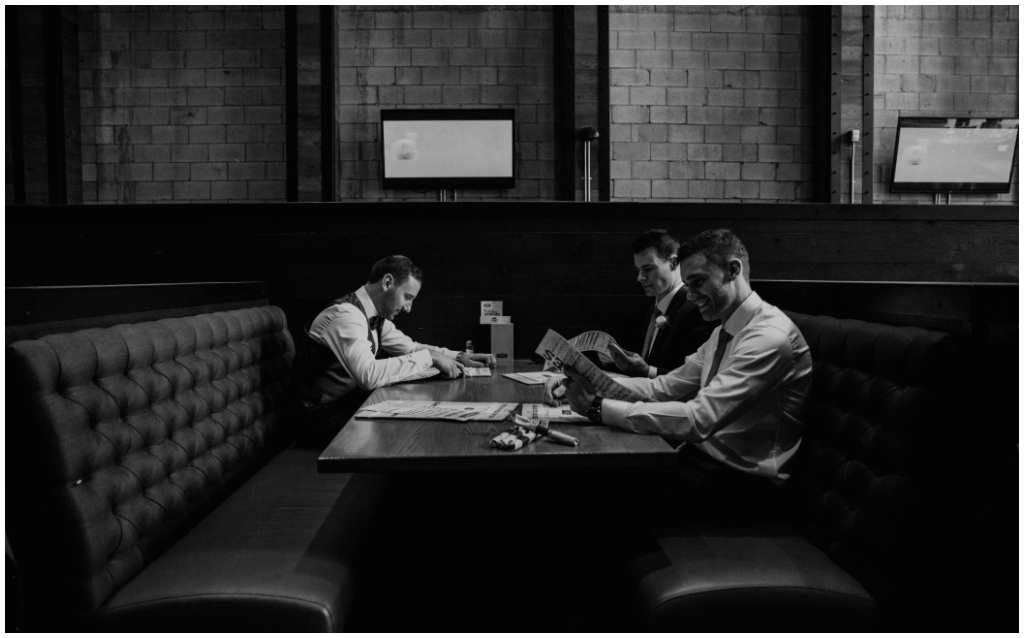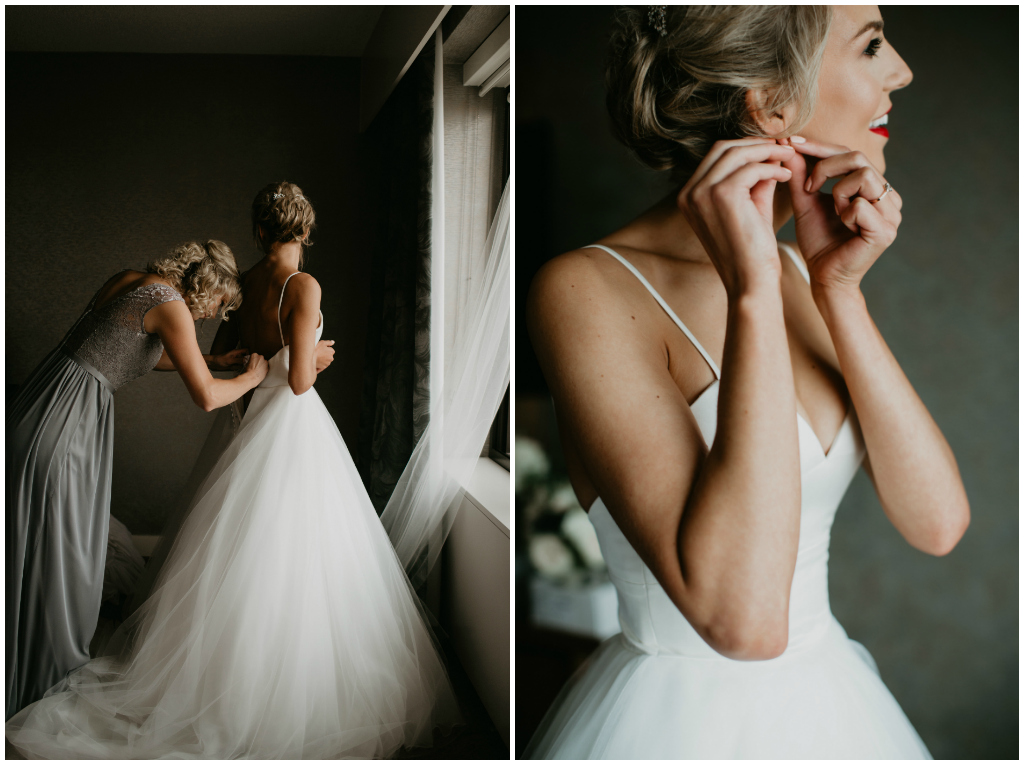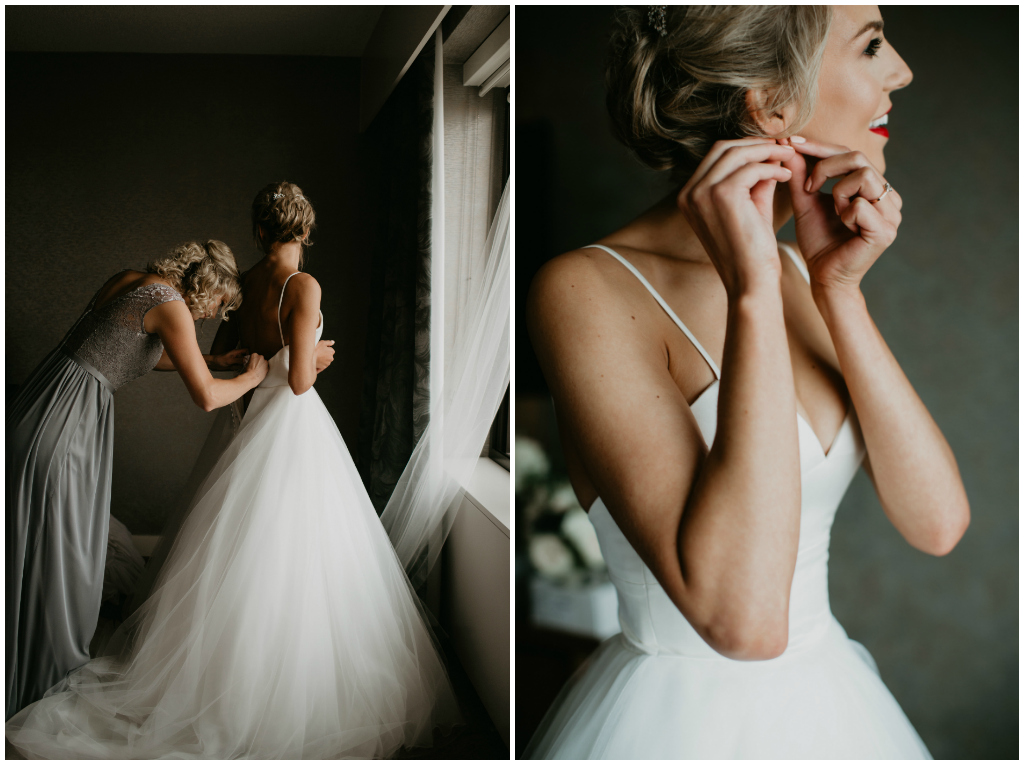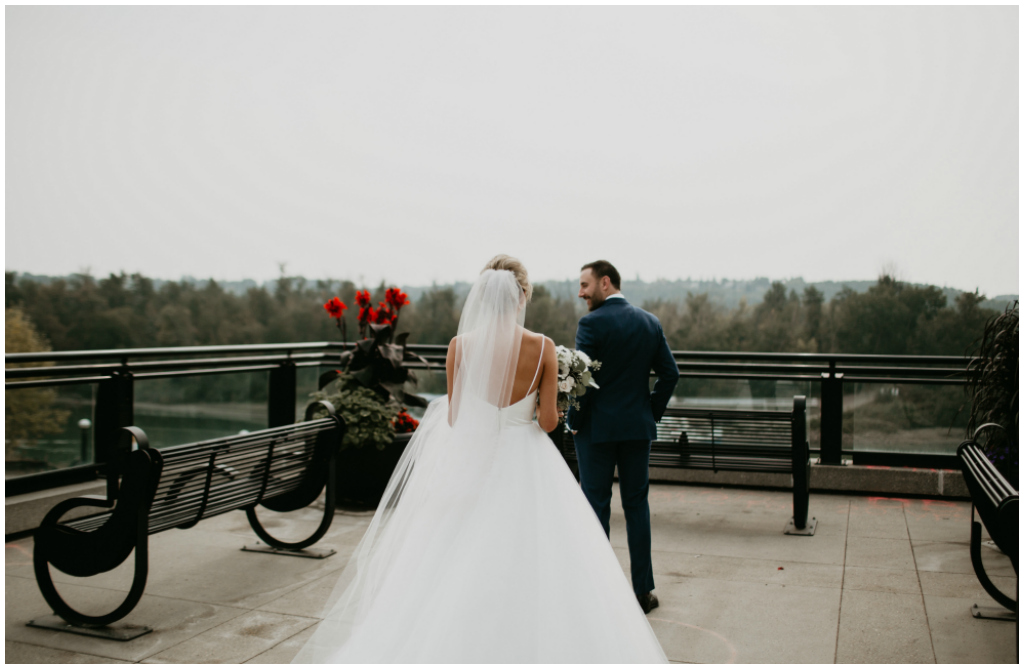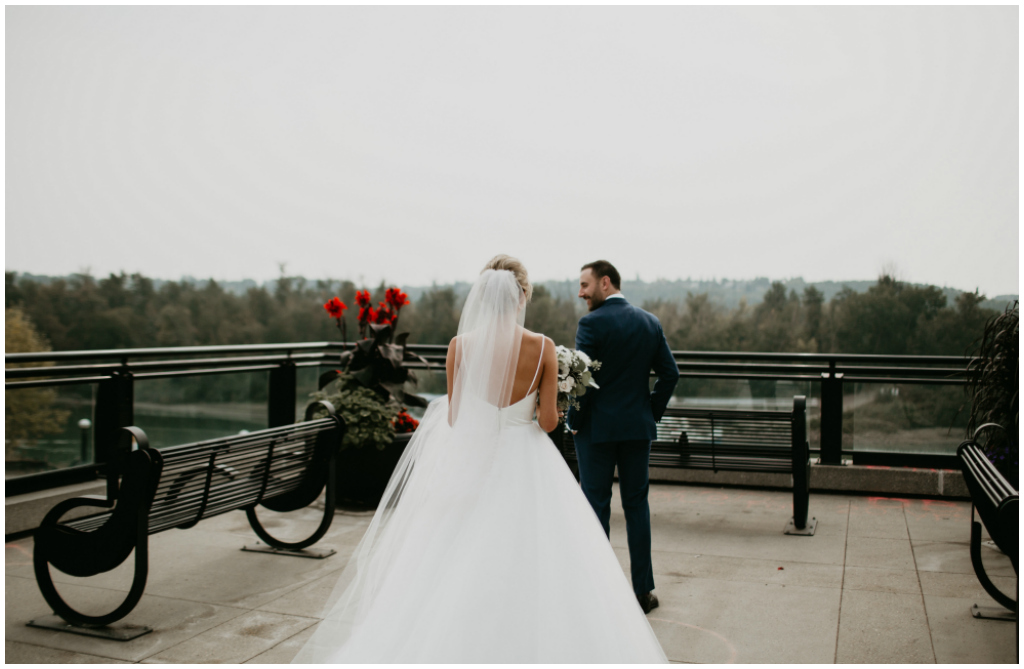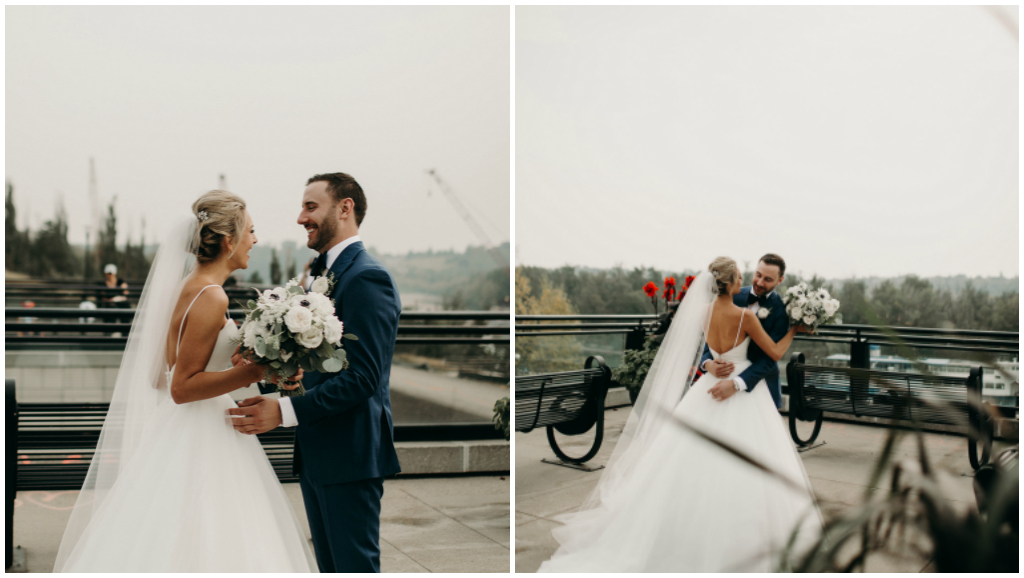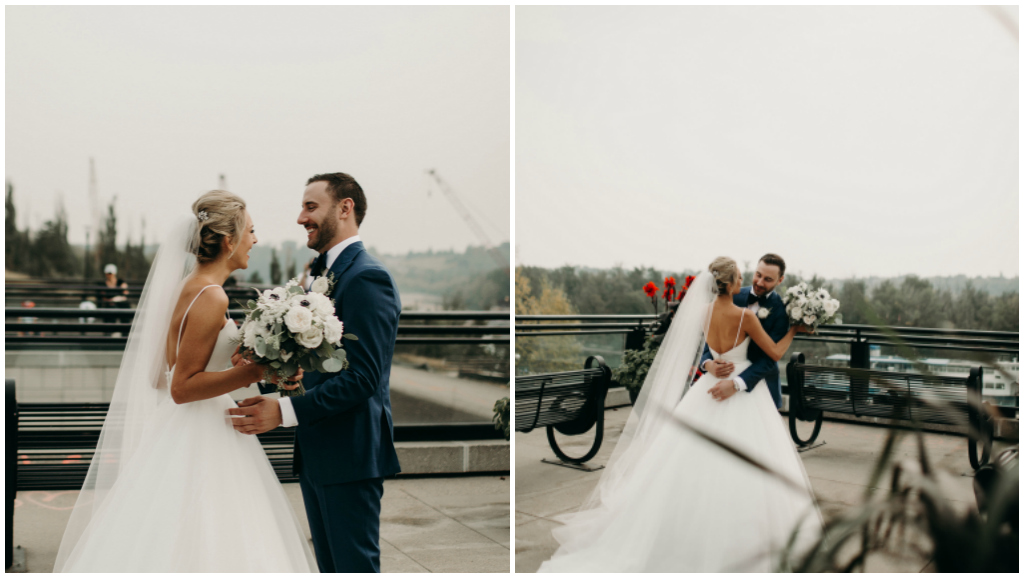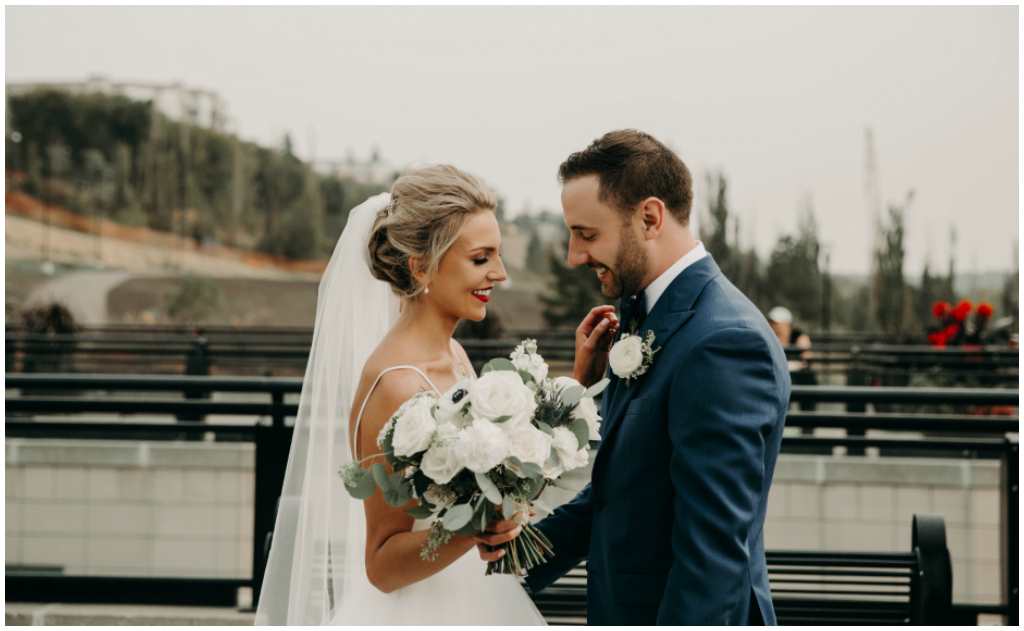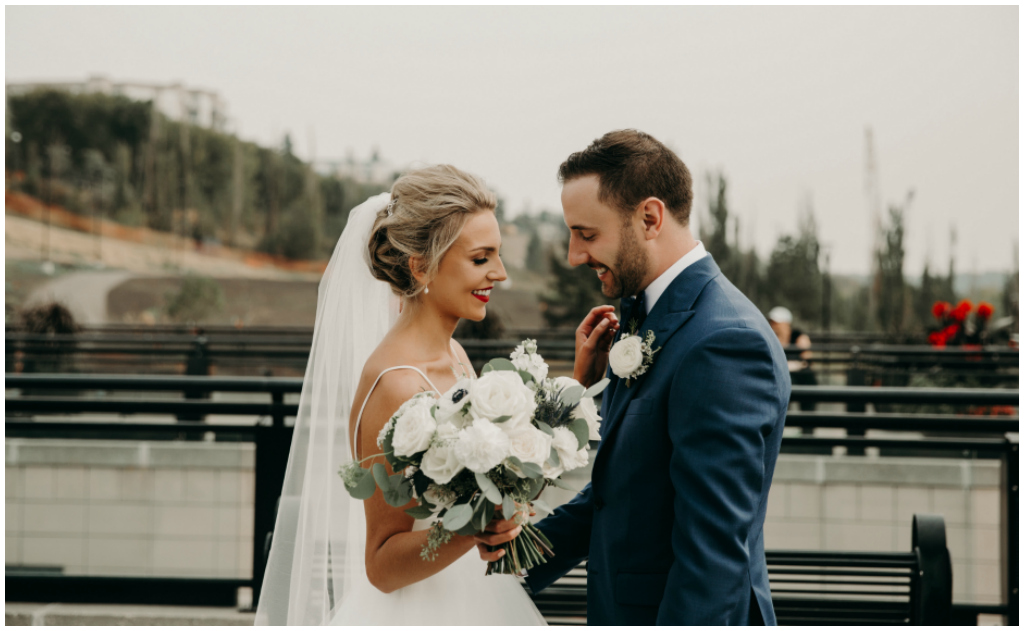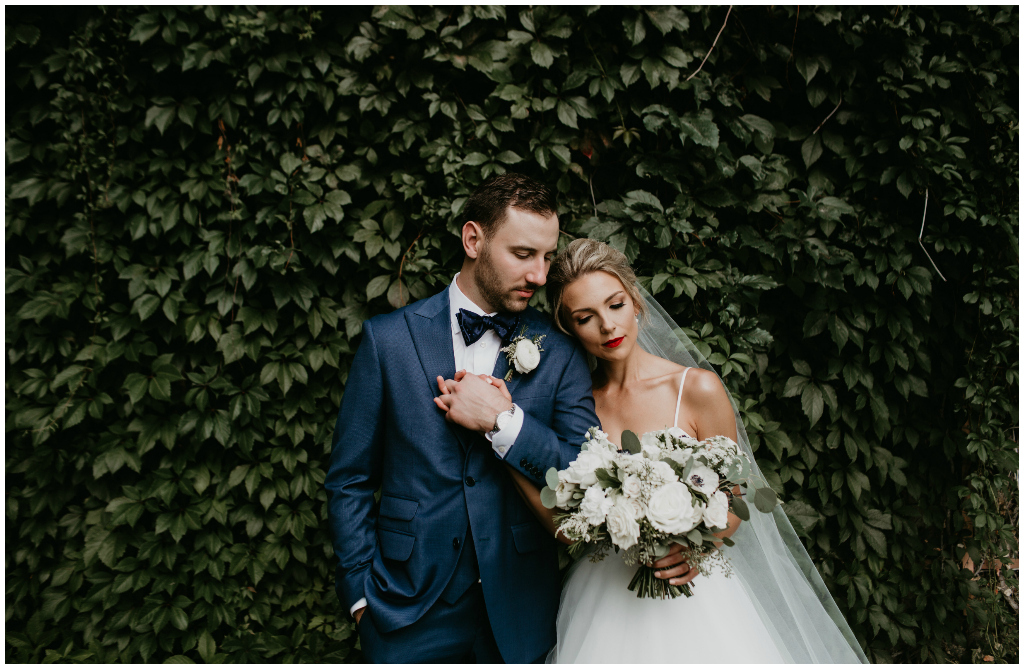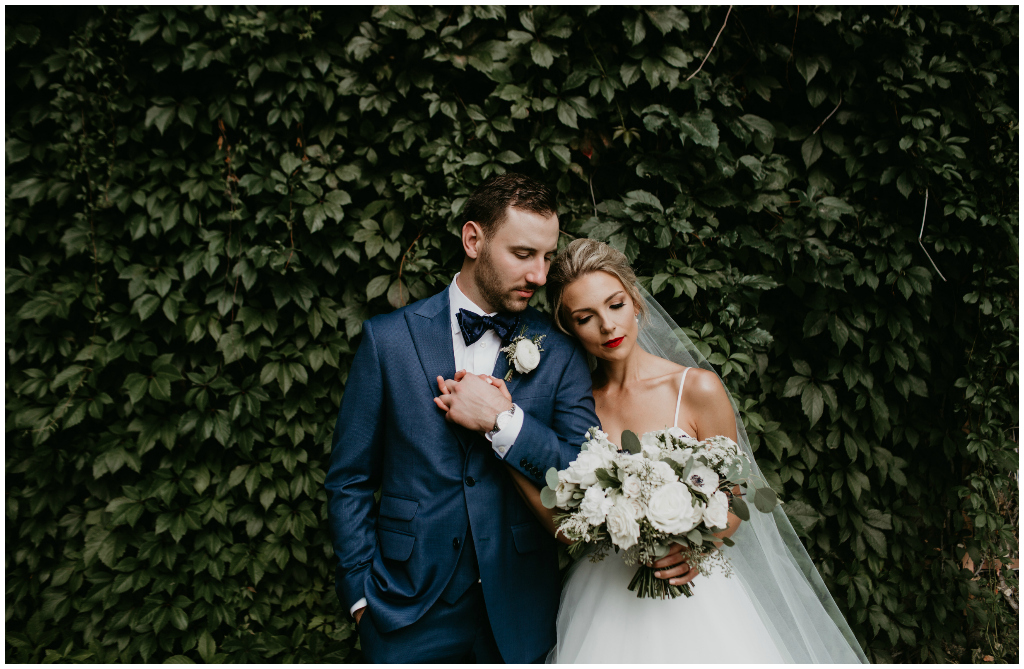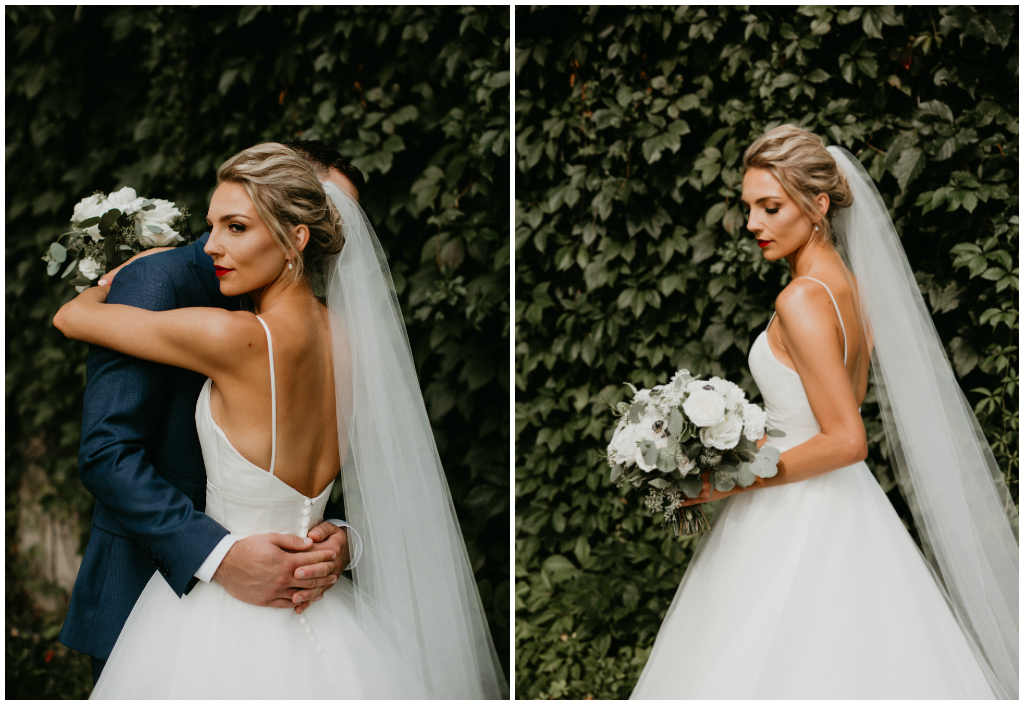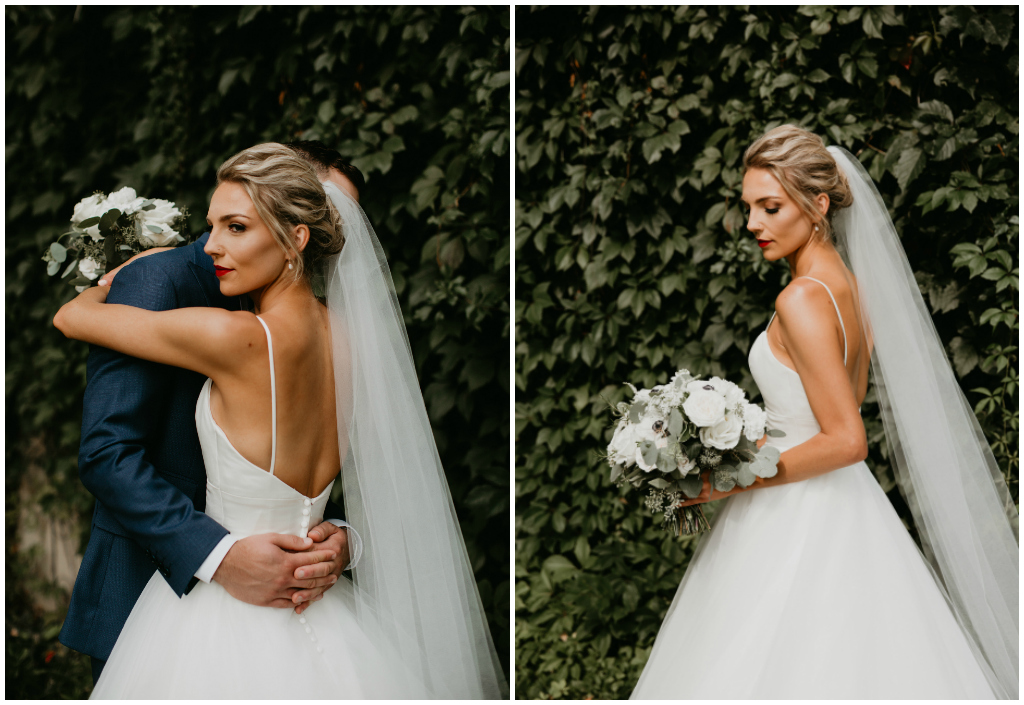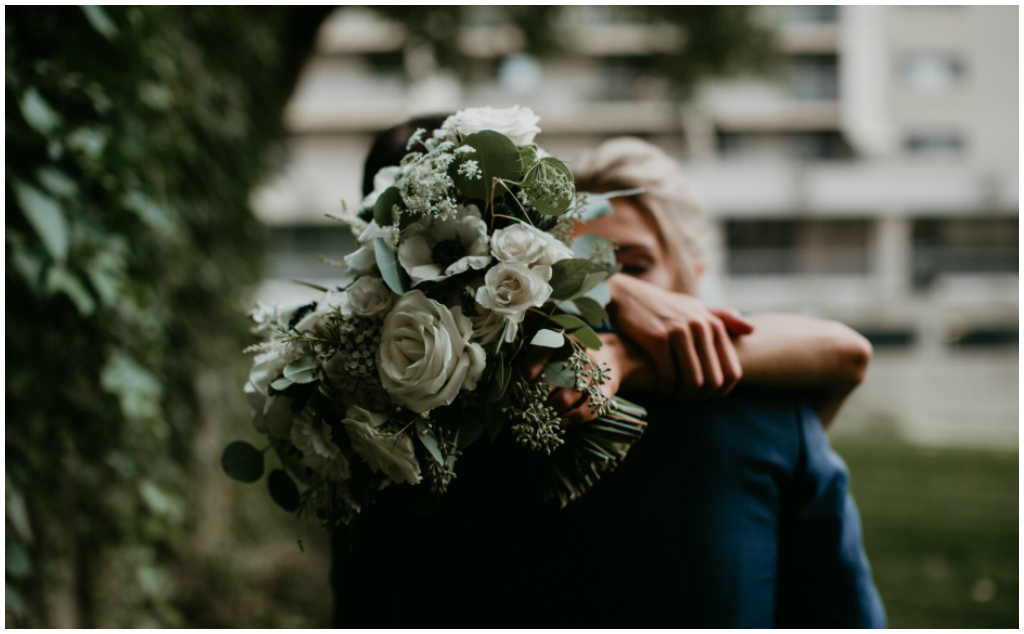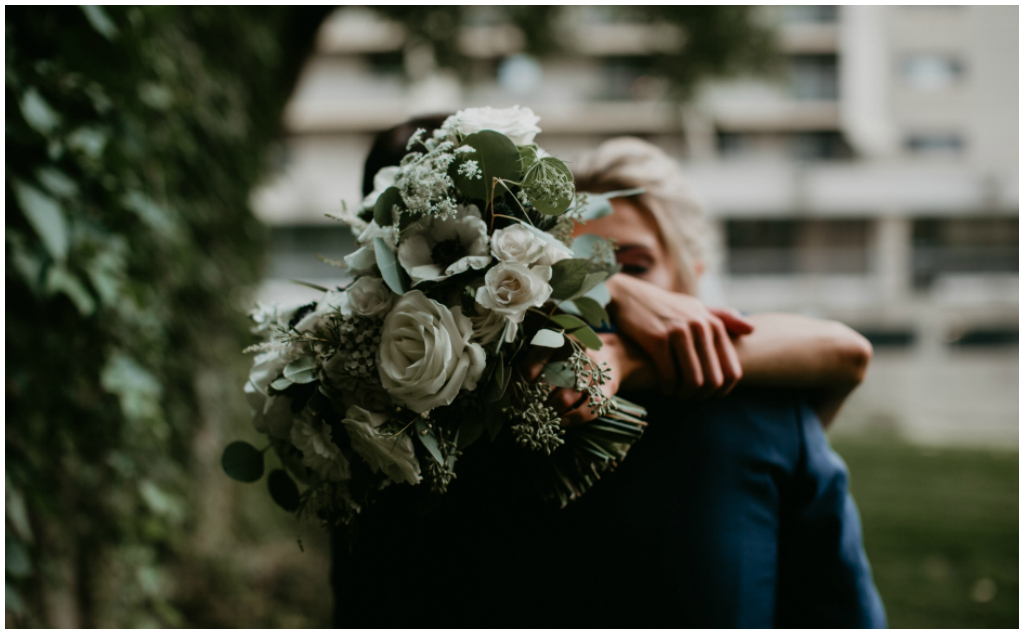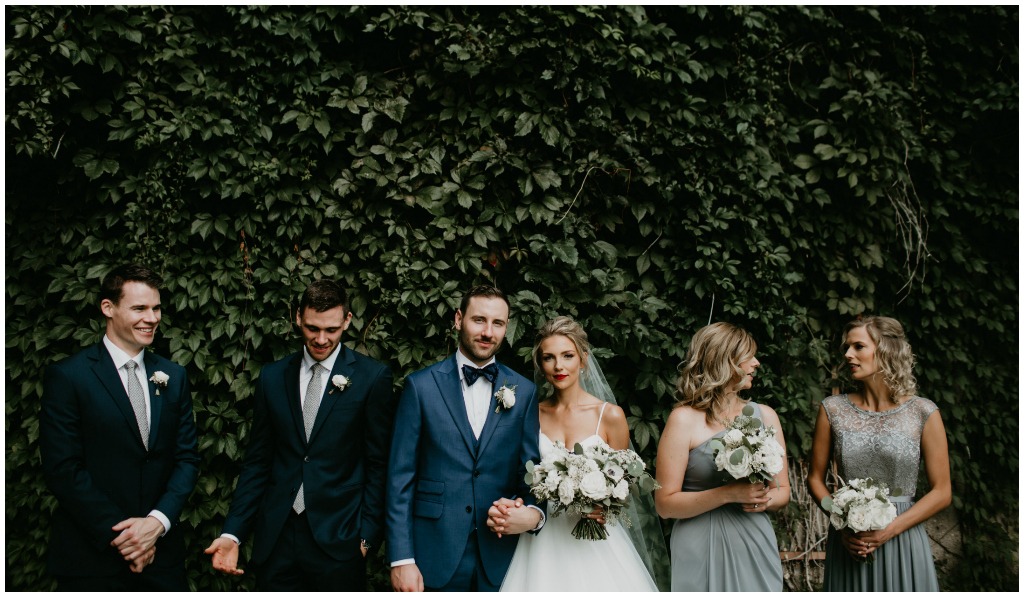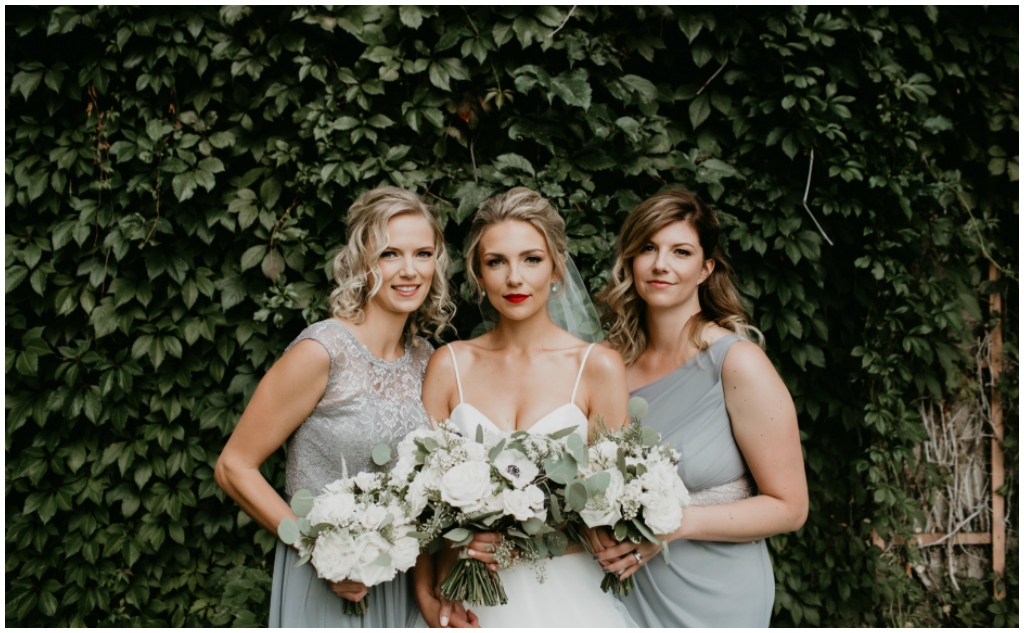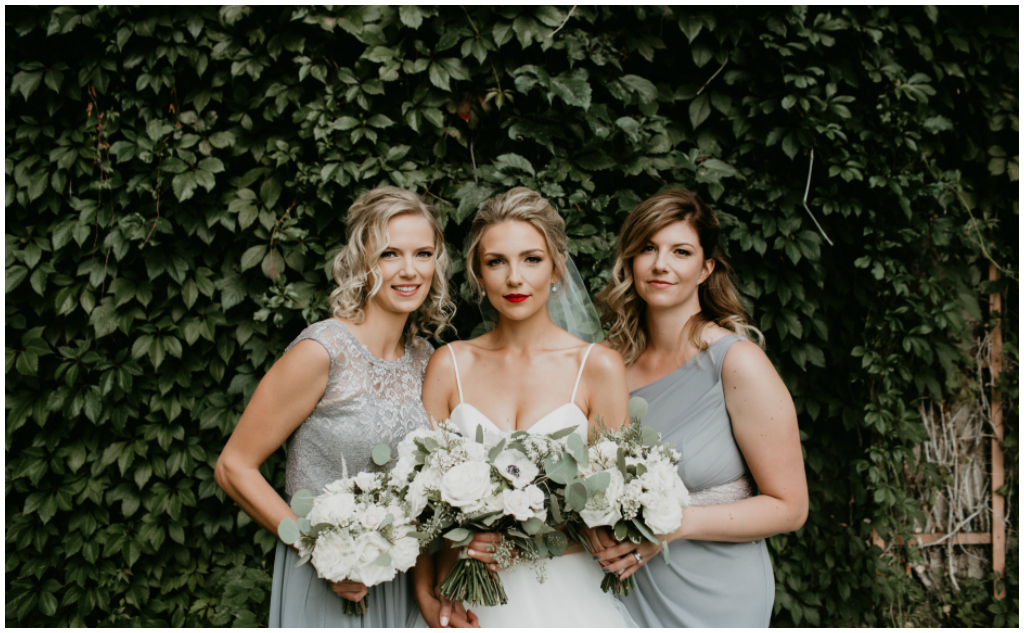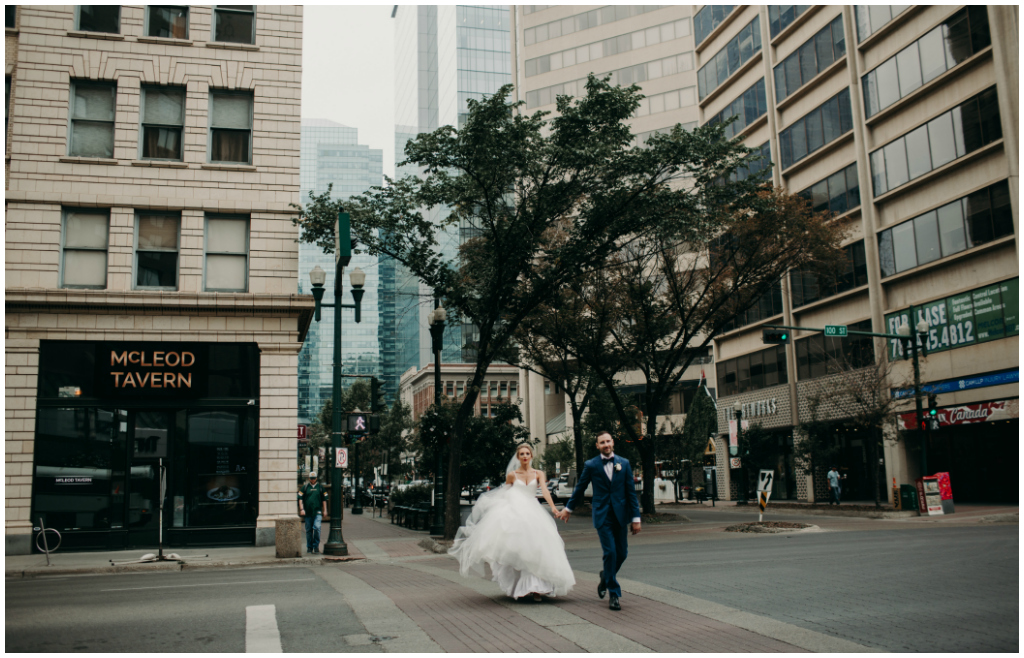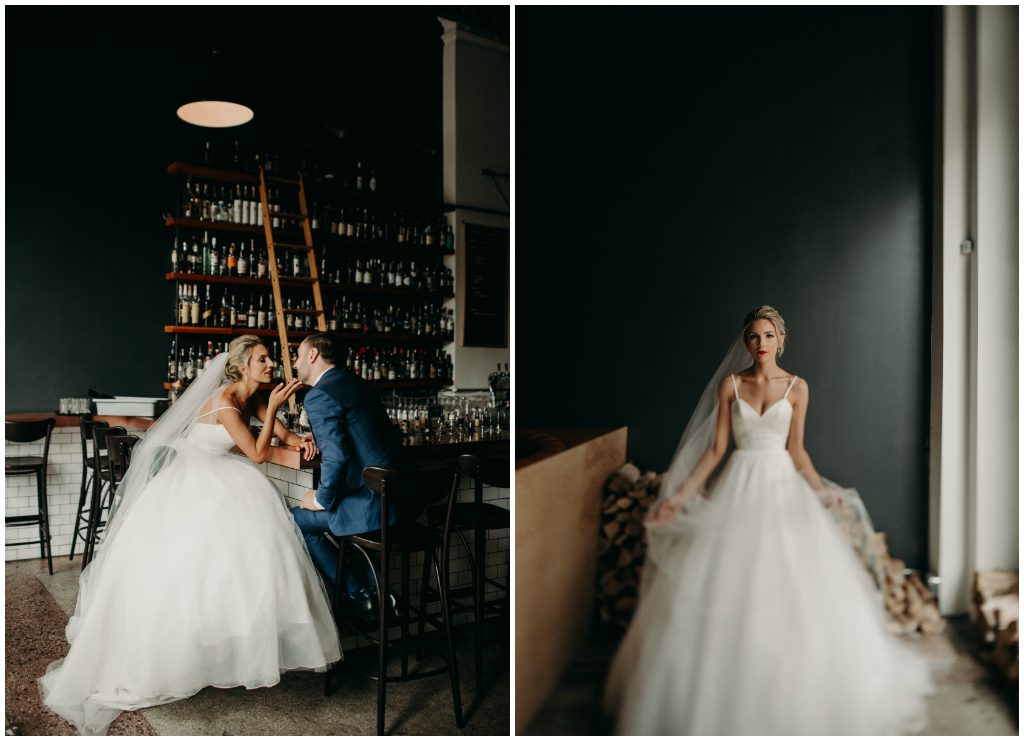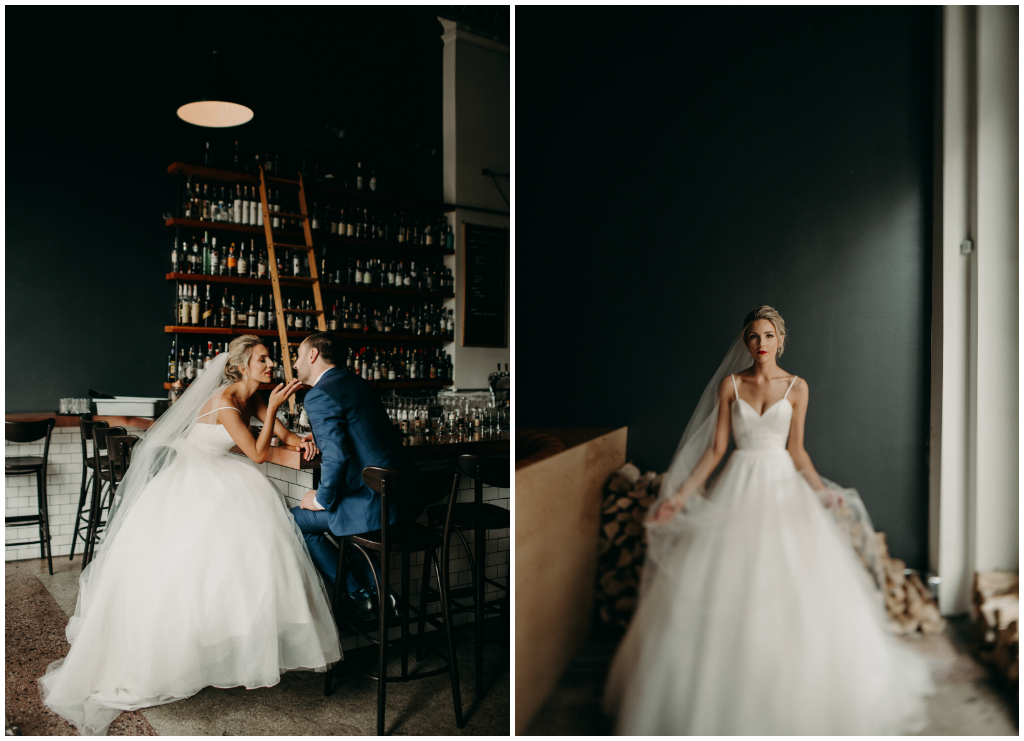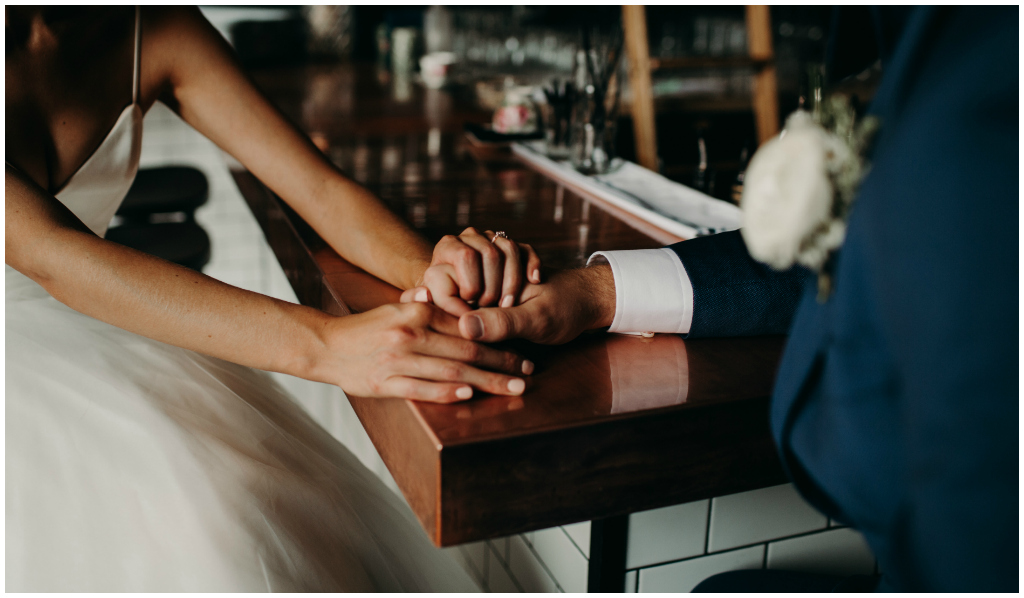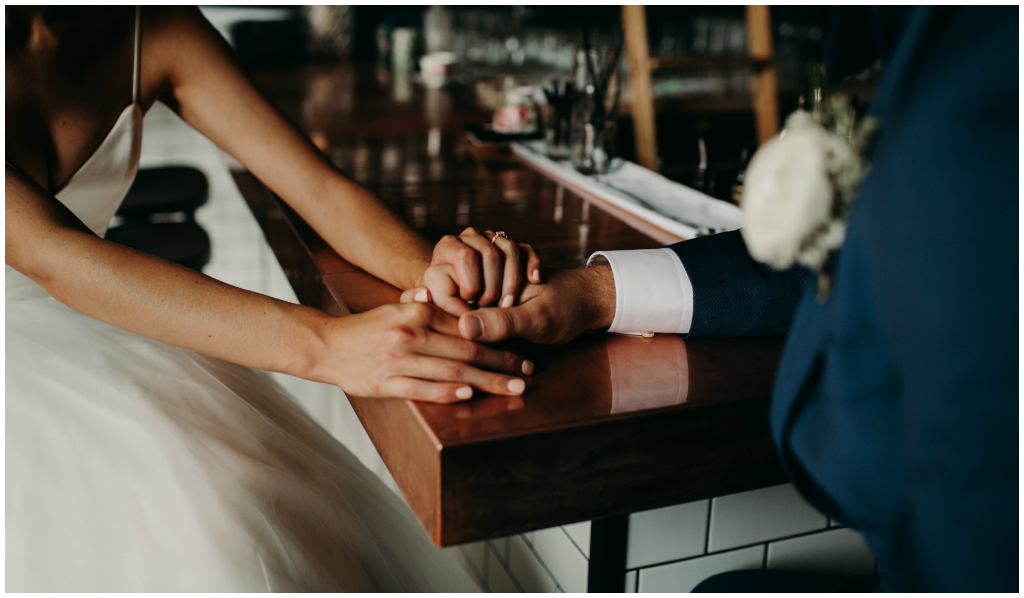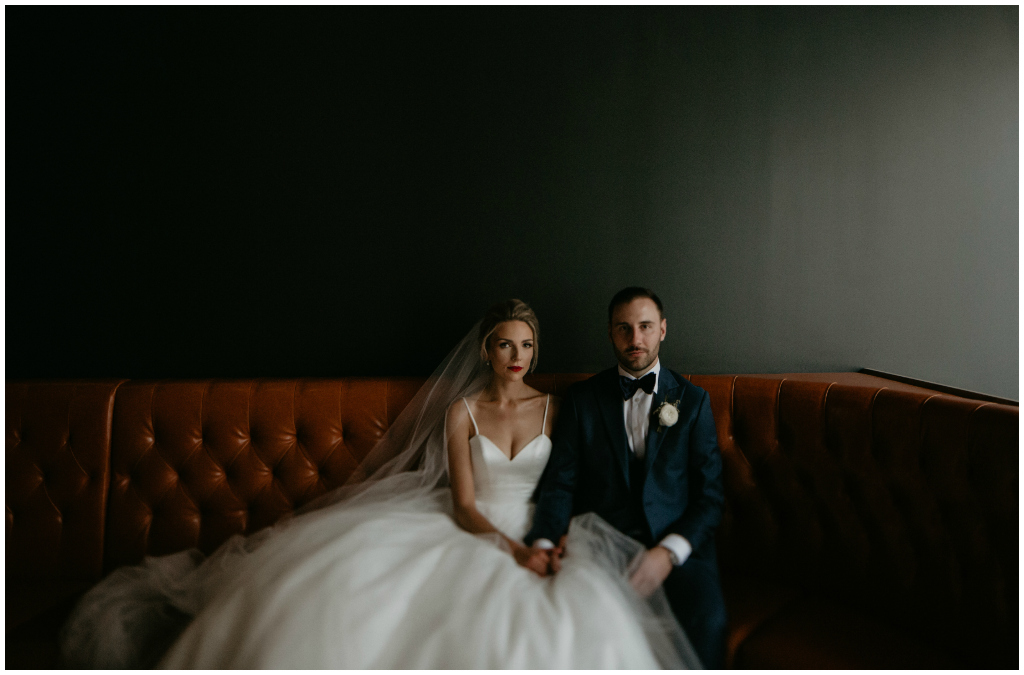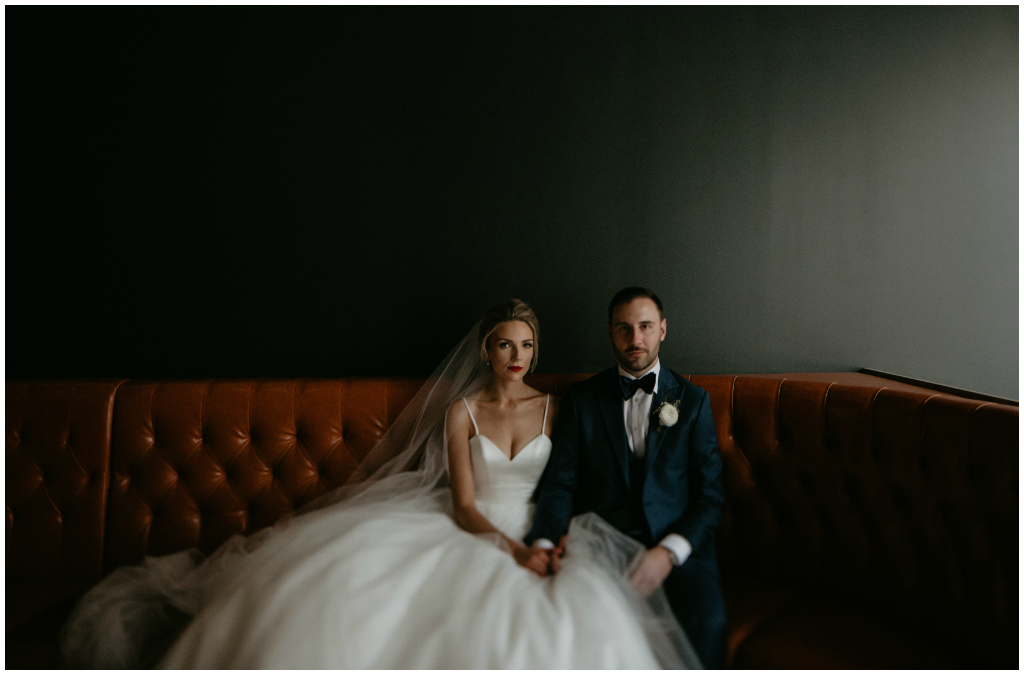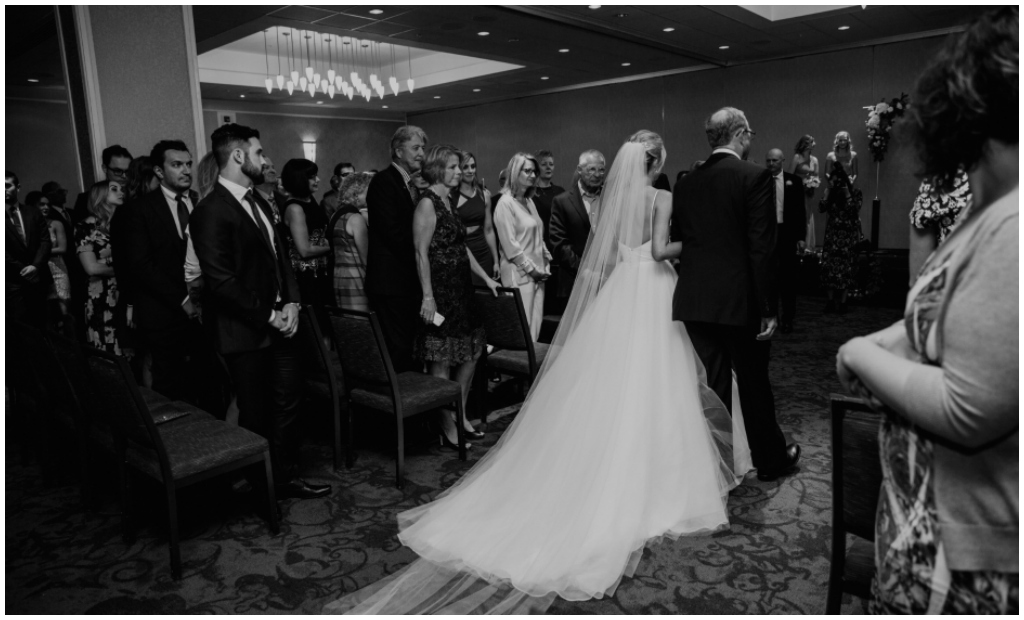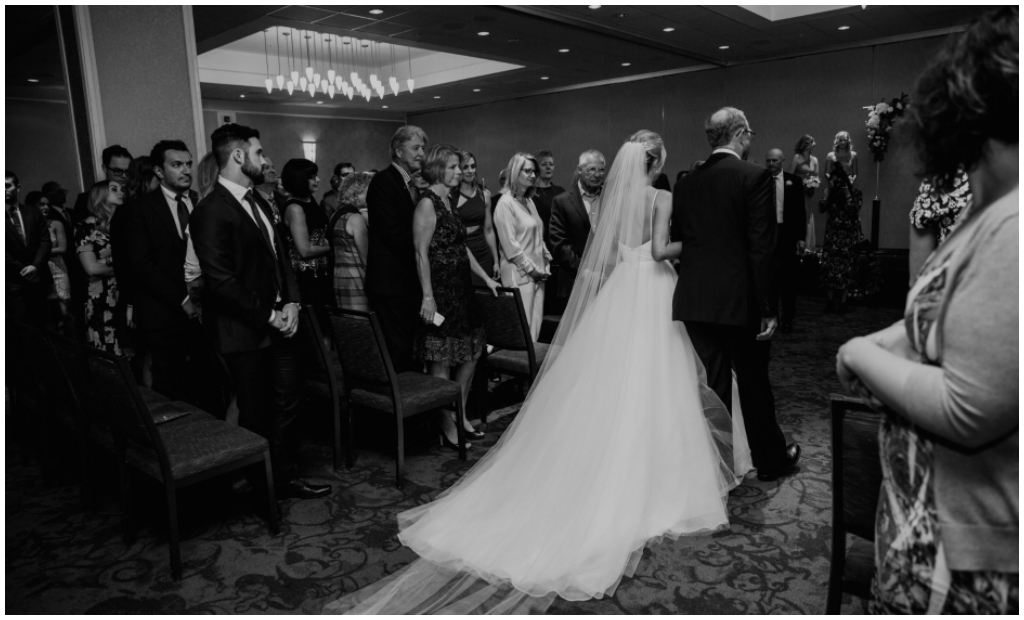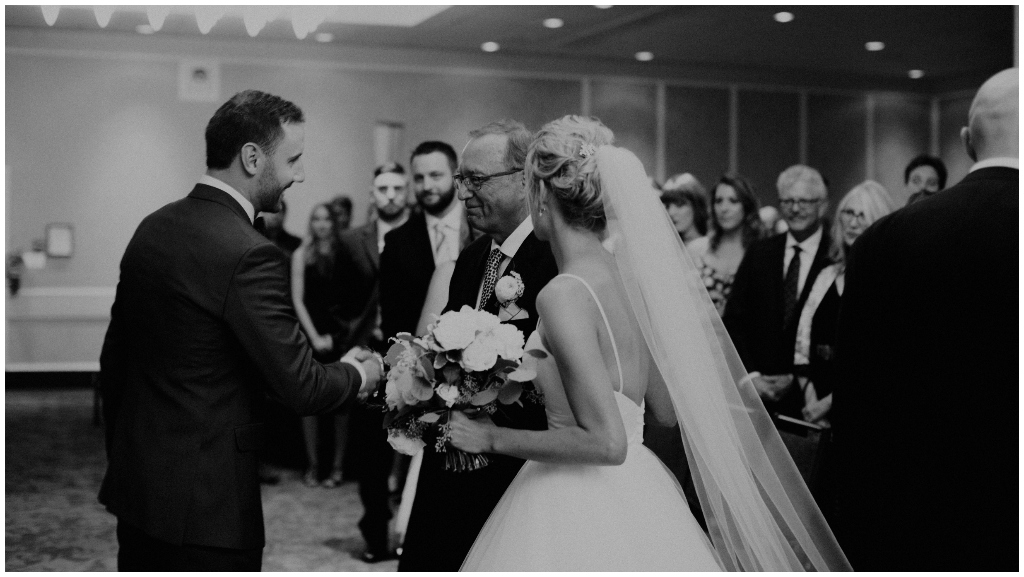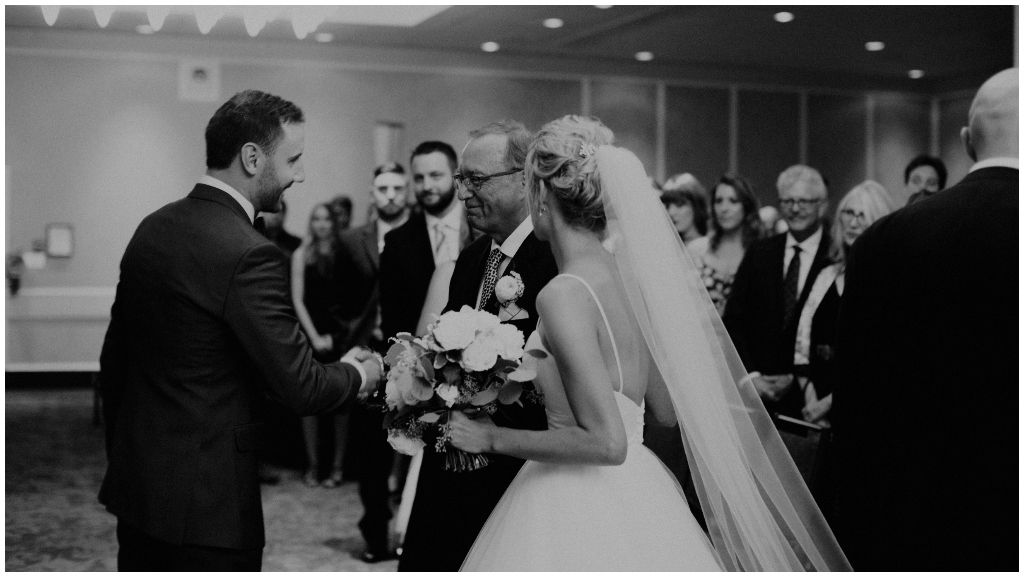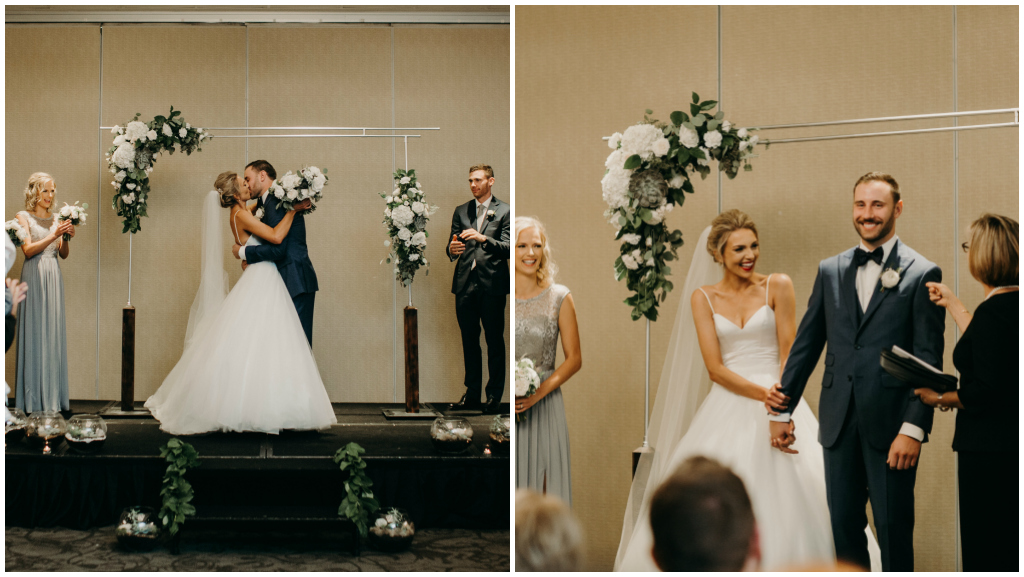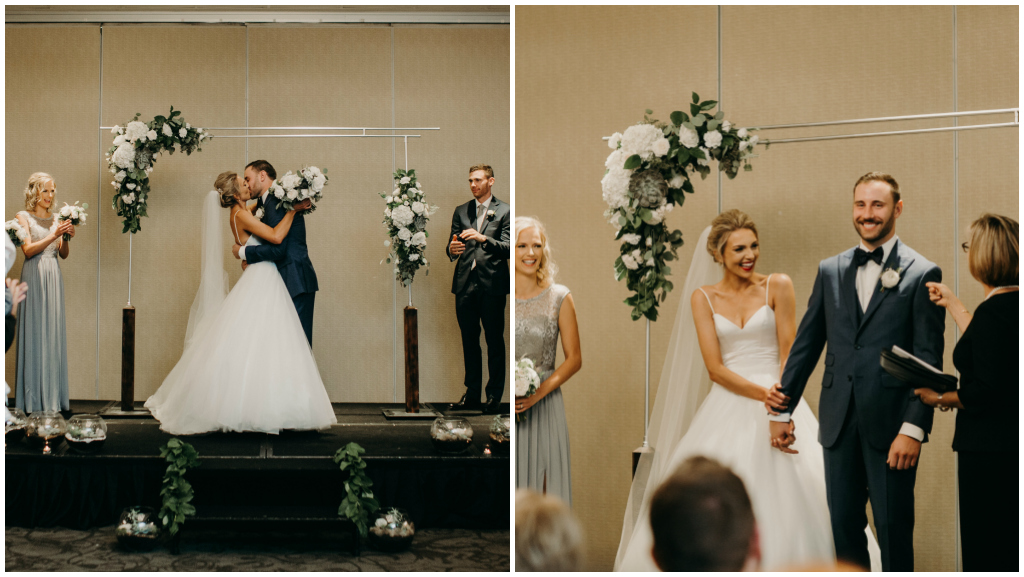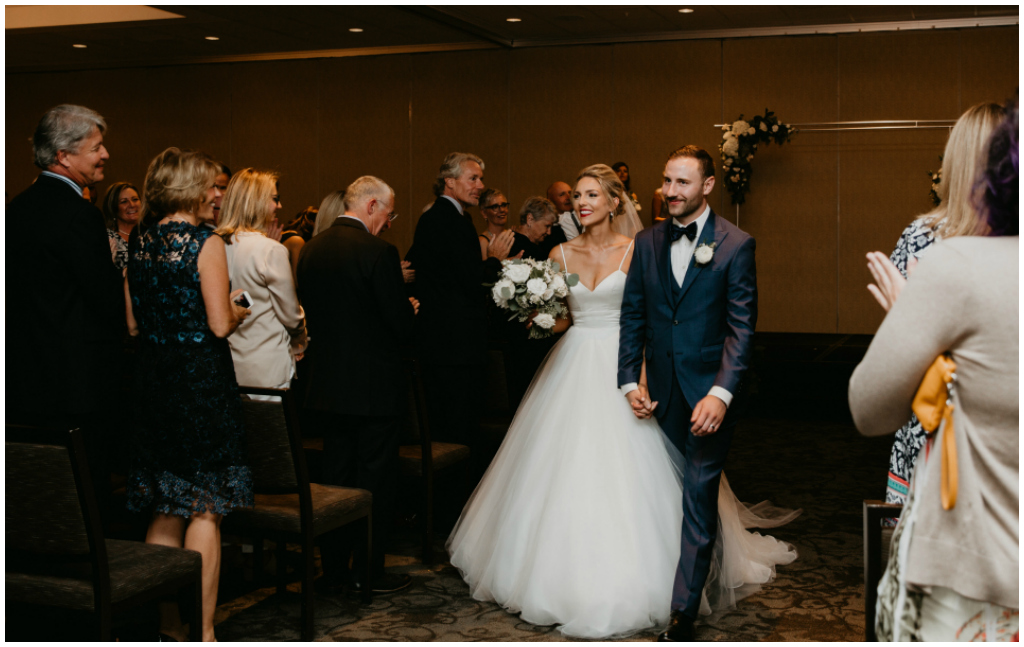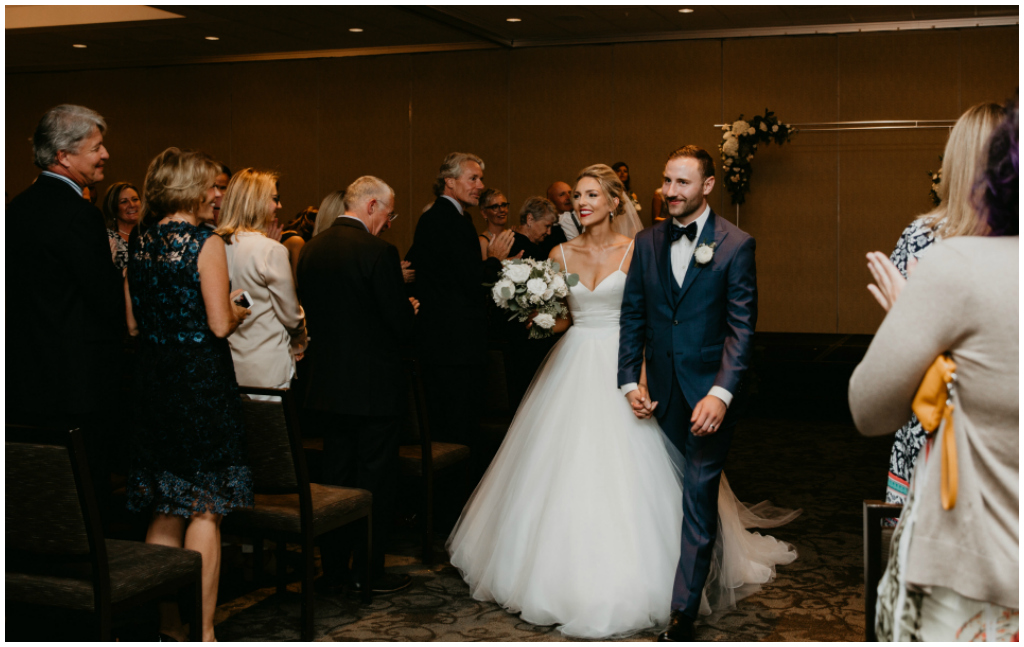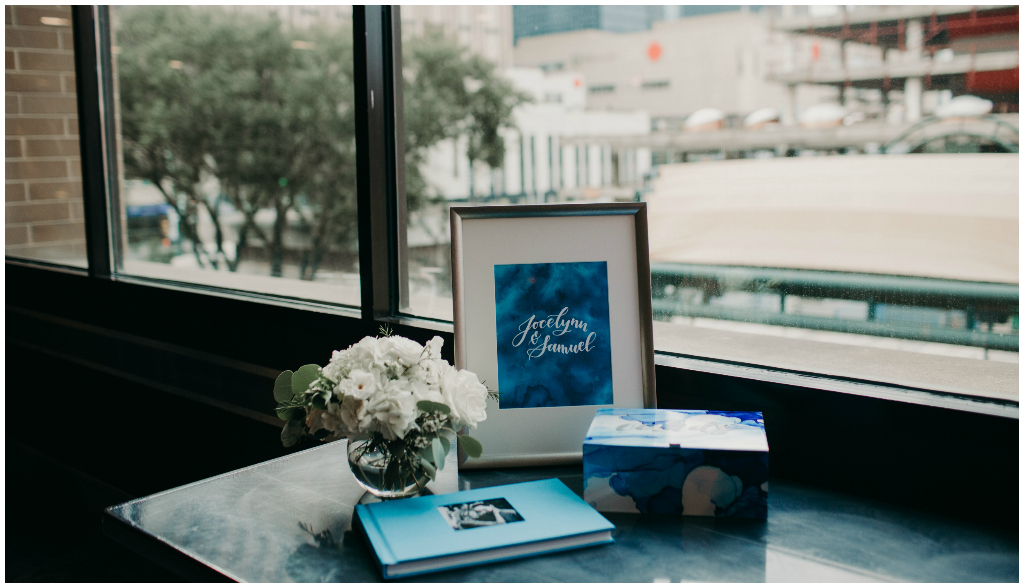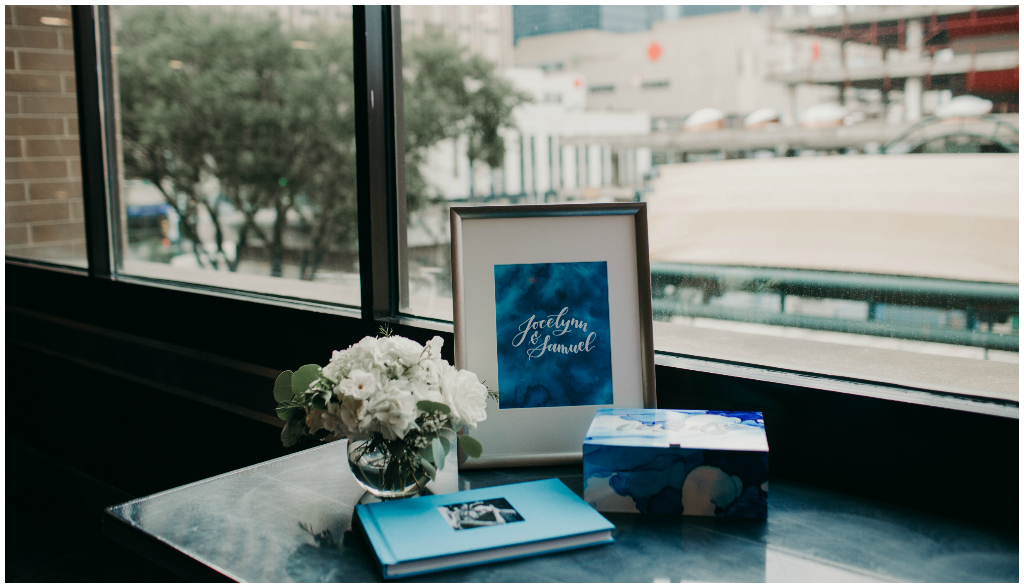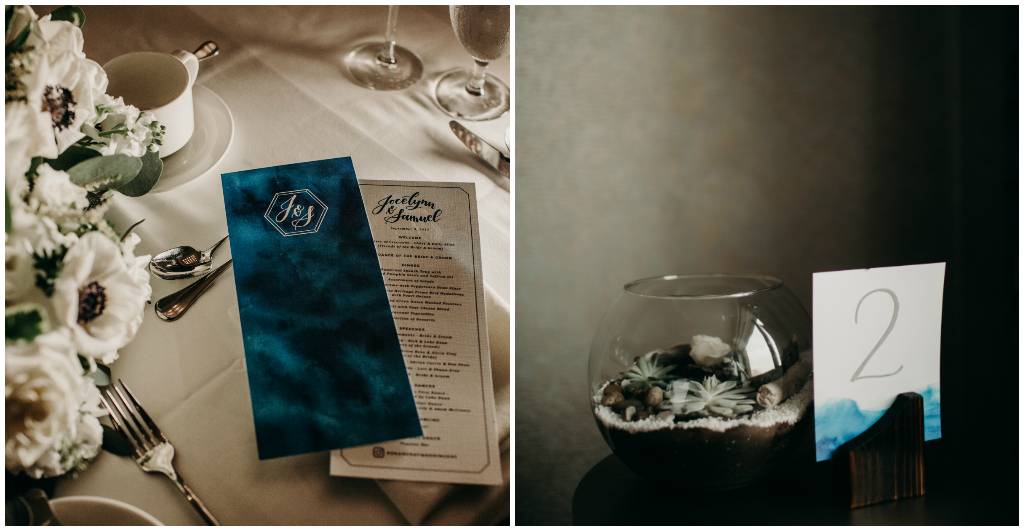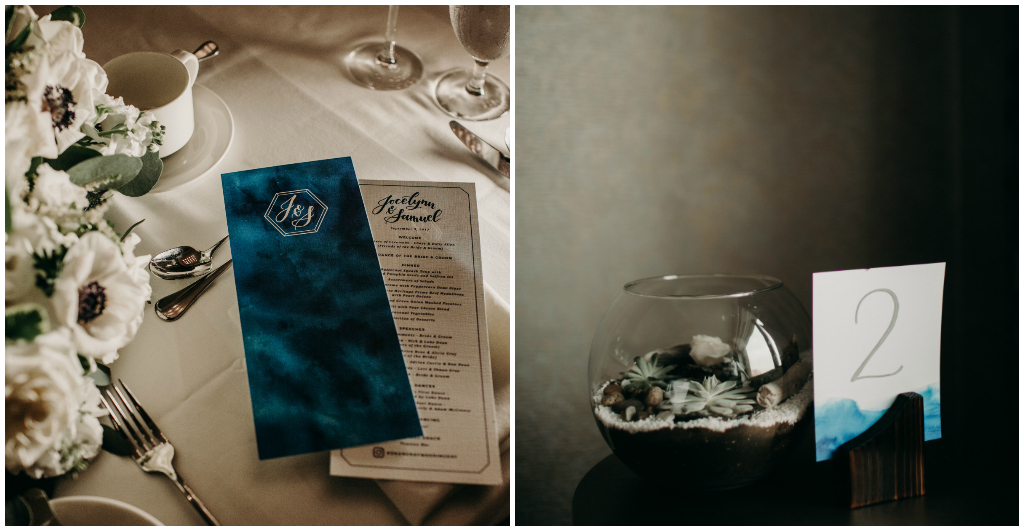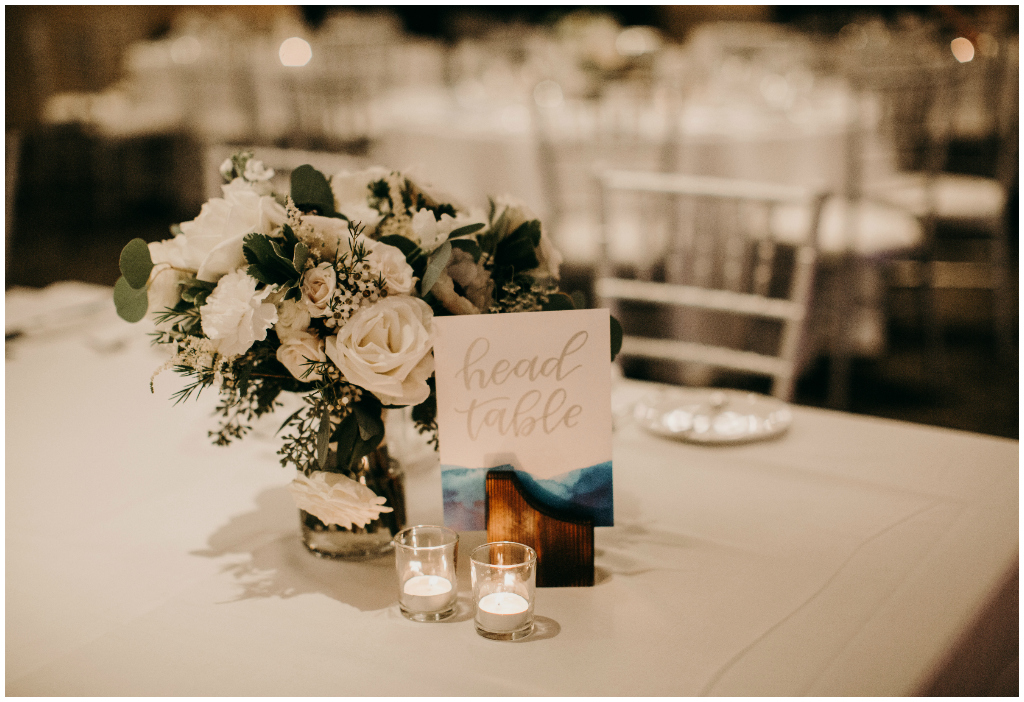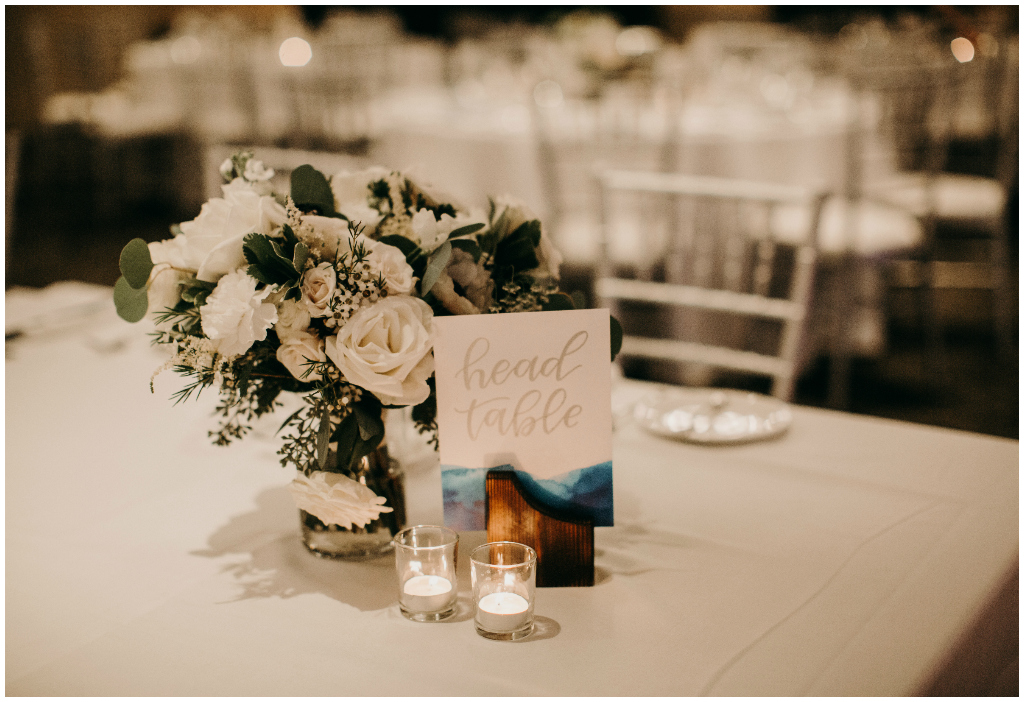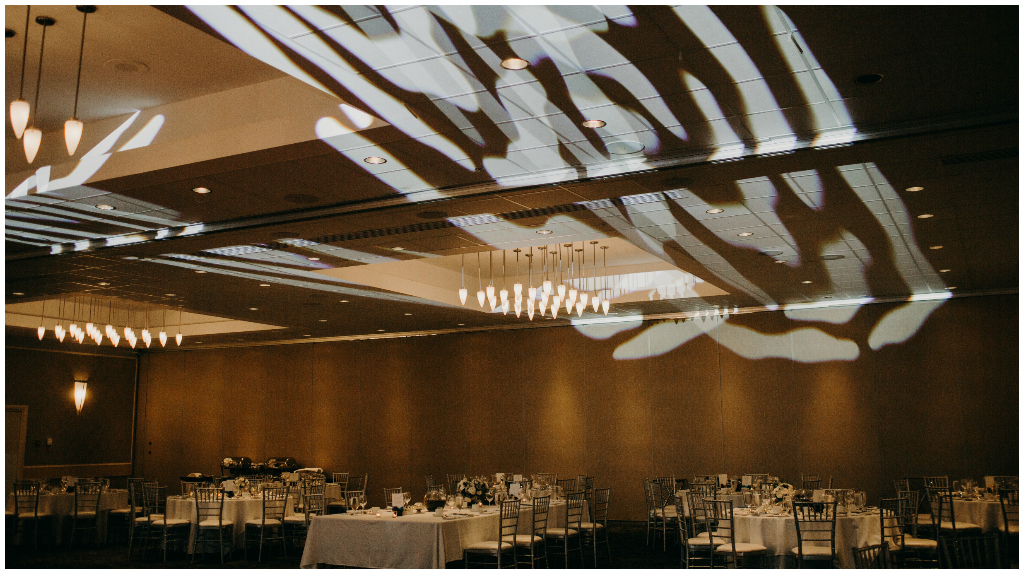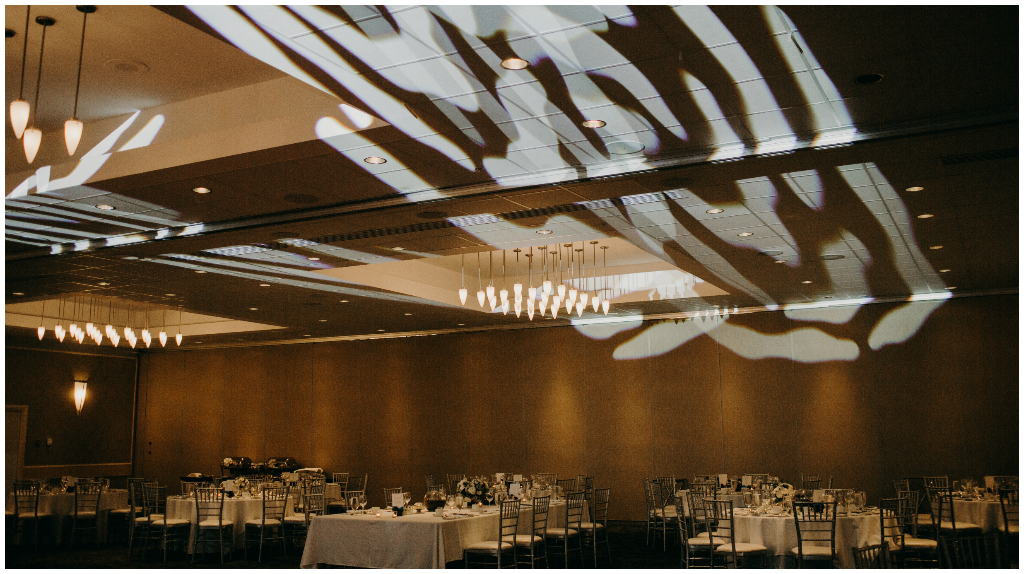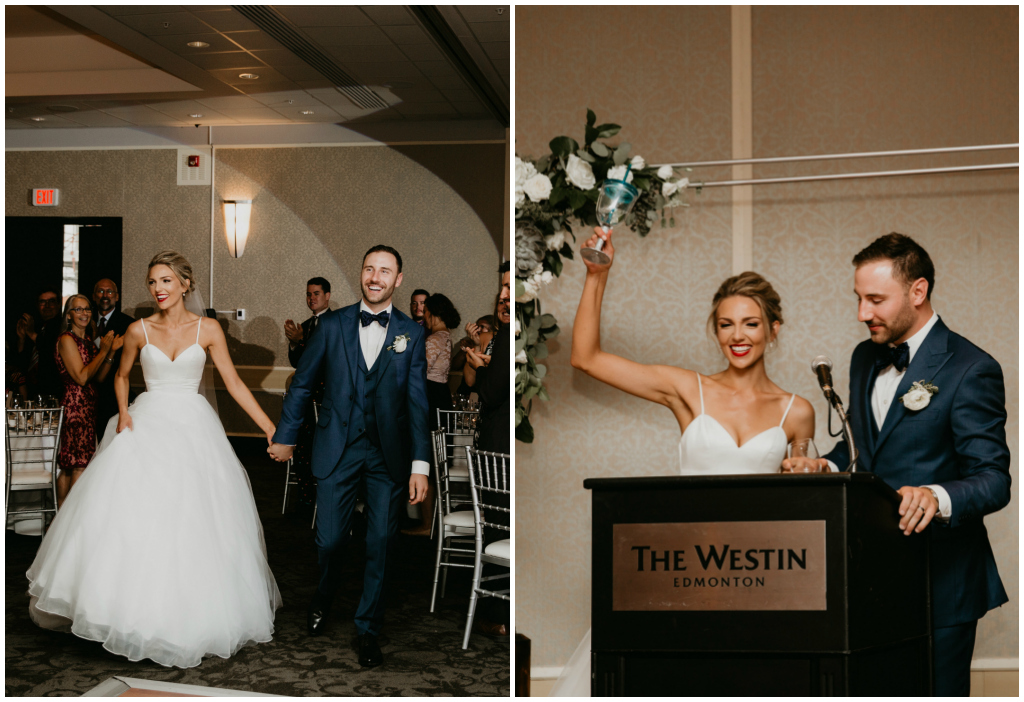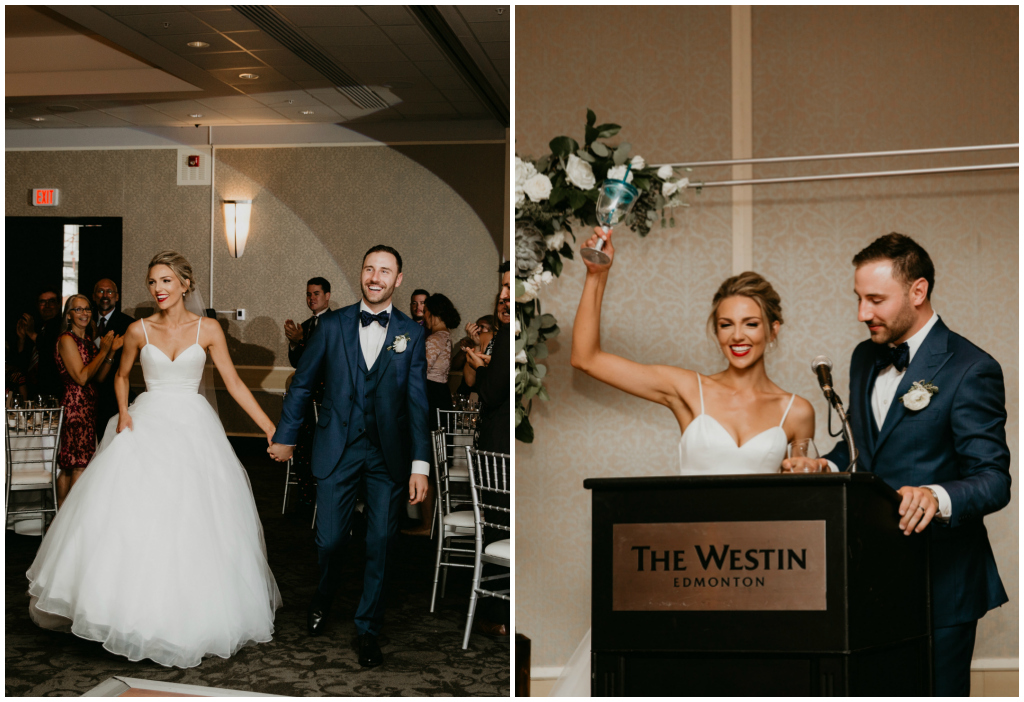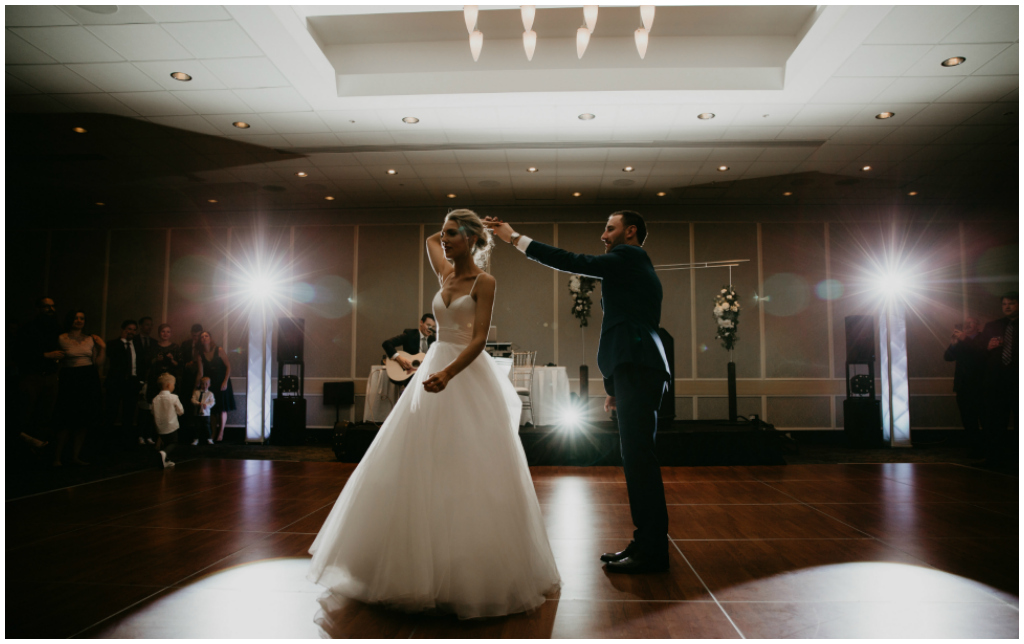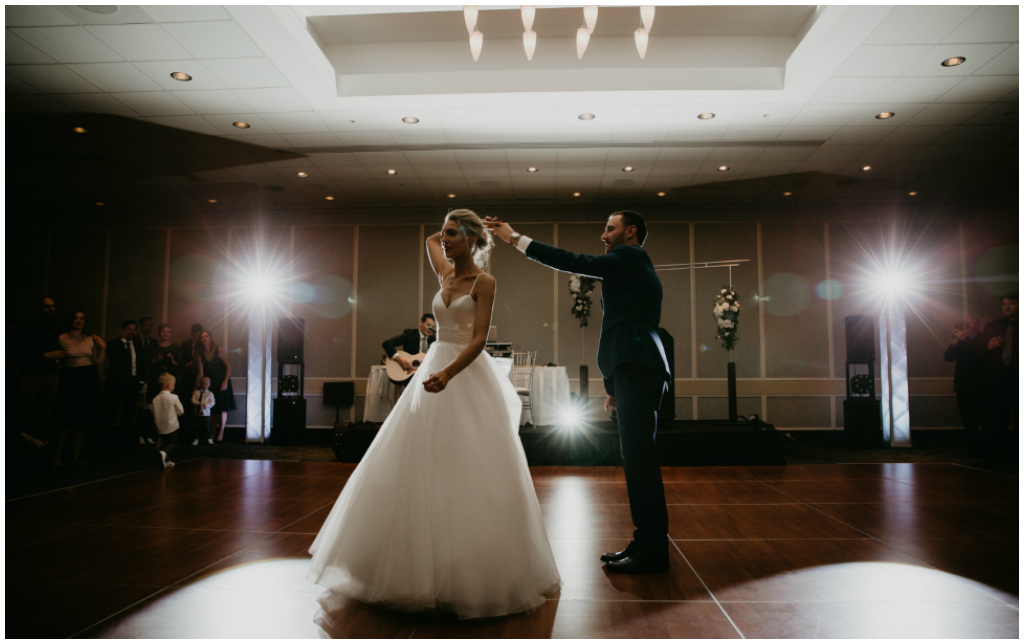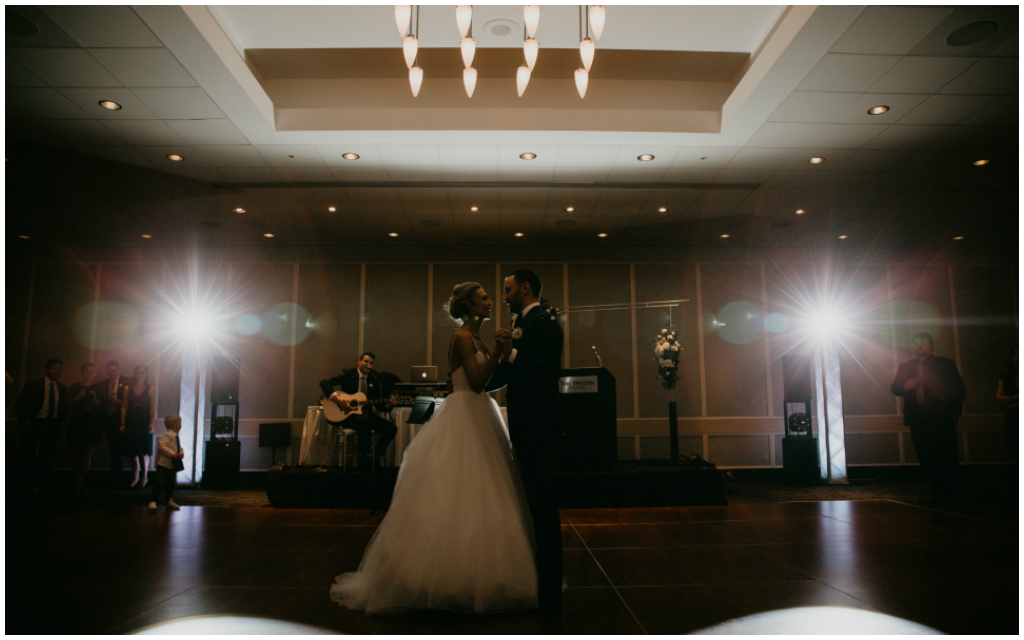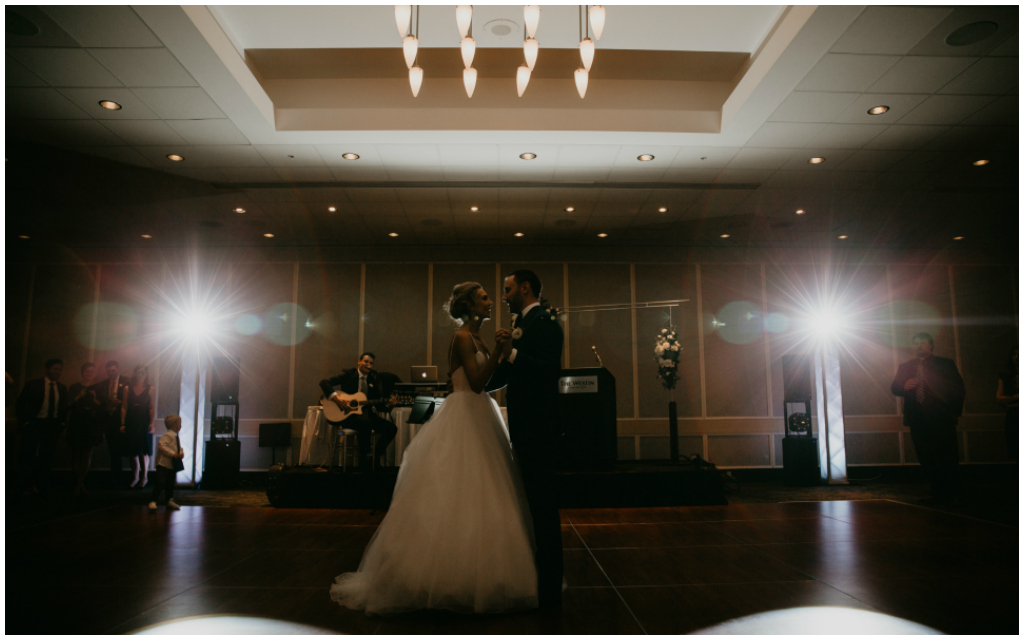 Sydnie, Lead Coordinator | Jennifer Bergman Weddings
Edmonton Wedding Day Management
+  +  +  +  +  +  +  +  +  +  +
Credits:
08/30/18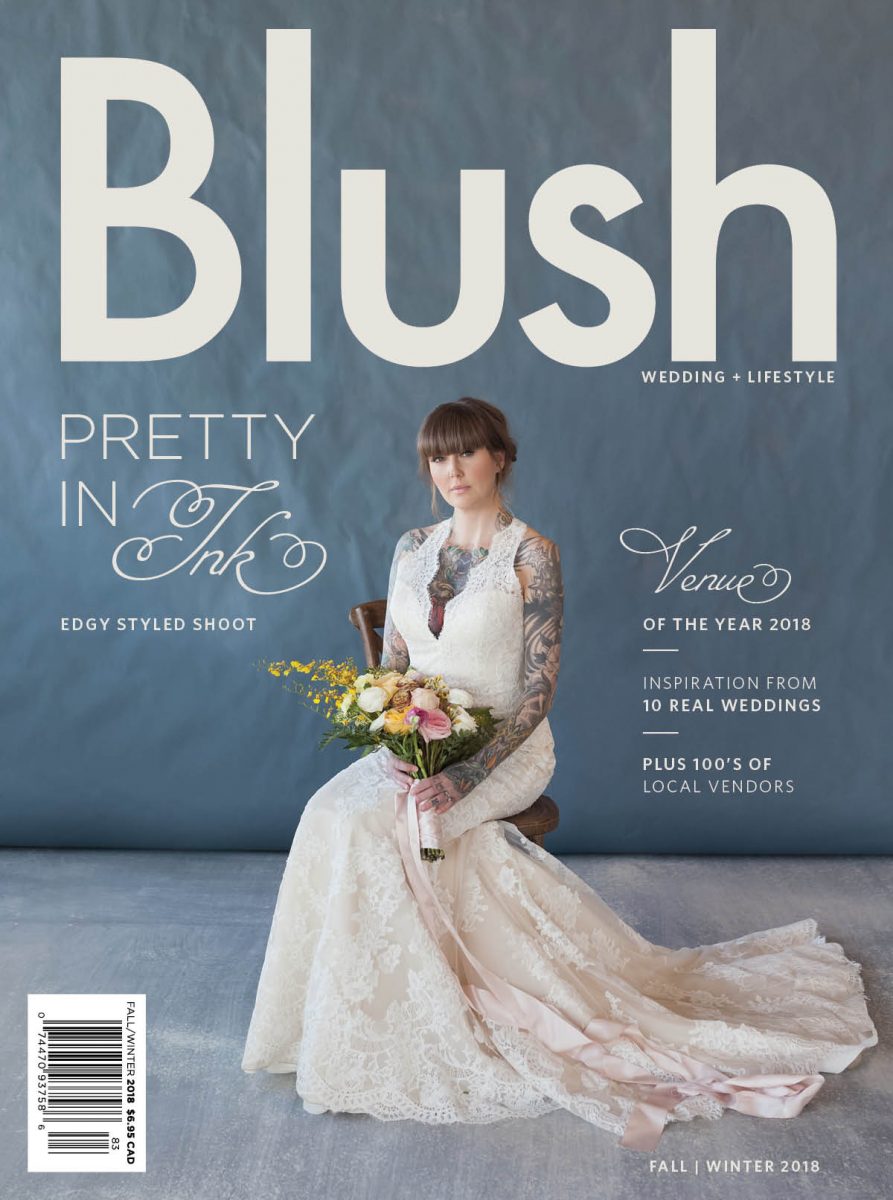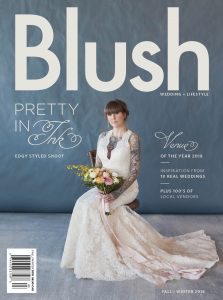 Kailey + Dave were the epitome of elegance on their September wedding day at The Fairmont Jasper Park Lodge. Not a bit phased by Mother Nature's plans for rain and forest fire smoke, they focused on what matters most about a wedding: soaking in every moment of love from their family and friends.
Kailey and her mother spent months planning so many beautiful details for the day, and sourcing décor from as far as the South of France where Kailey spent time visiting Dave the year leading up to the wedding.
The colour scheme reflected natural shades found in the Canadian Rockies, including hues of greys and dusty blues. Wooden harvest tables and vineyard chairs retained just the right amount of rustic flair, while gold geometric and marble accents added modern elements to the design.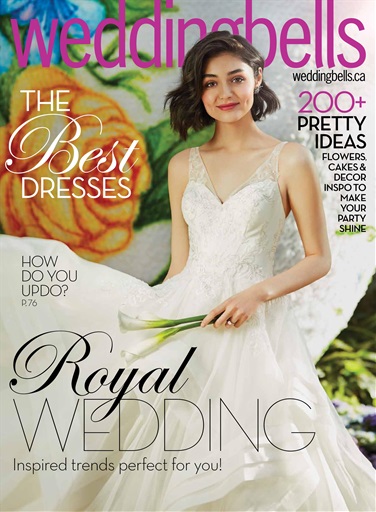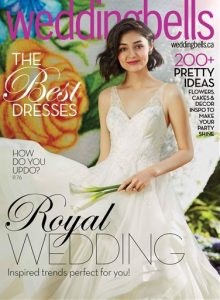 Following a romantic ceremony set in front of an impressive stone fireplace in the Main Lodge, the couple took off for photos in Kailey's father's Triumph TR6 convertible! The night ended with the ultimate comfort food inspired by the newlyweds' initials: deluxe "KD" mac 'n' cheese.
Clearly we aren't the only ones who were wowed by this wedding. Kailey + Dave's big day was featured in two amazing Canadian magazines: the Fall/Winter 2018 issues of Weddingbells Magazine and Blush Magazine. Here's a sampling of the gorgeous images by Nicole Ashley Photography and a captivating video by Juan and Angie.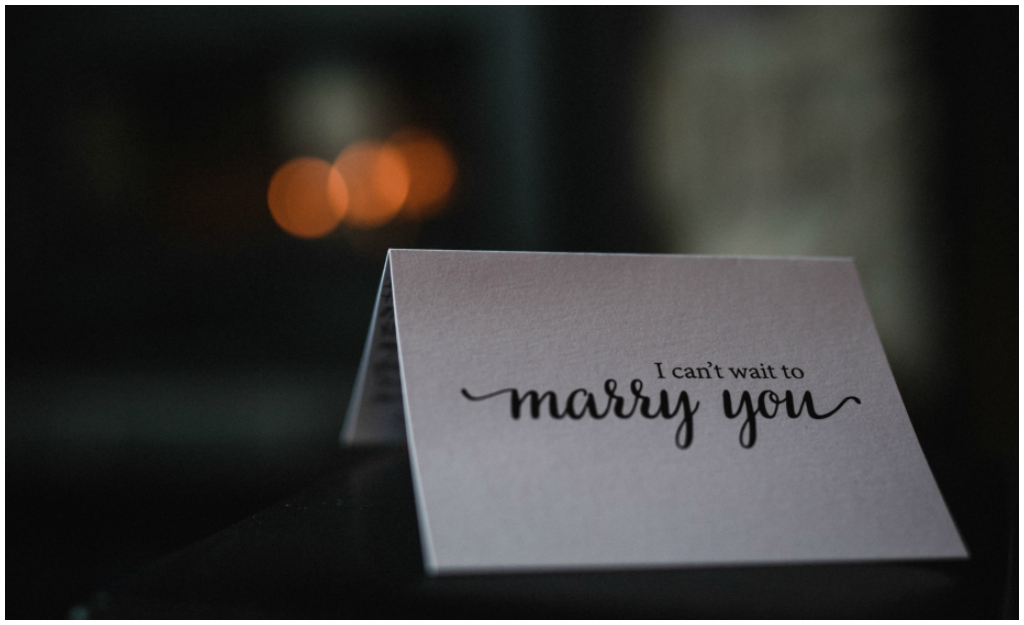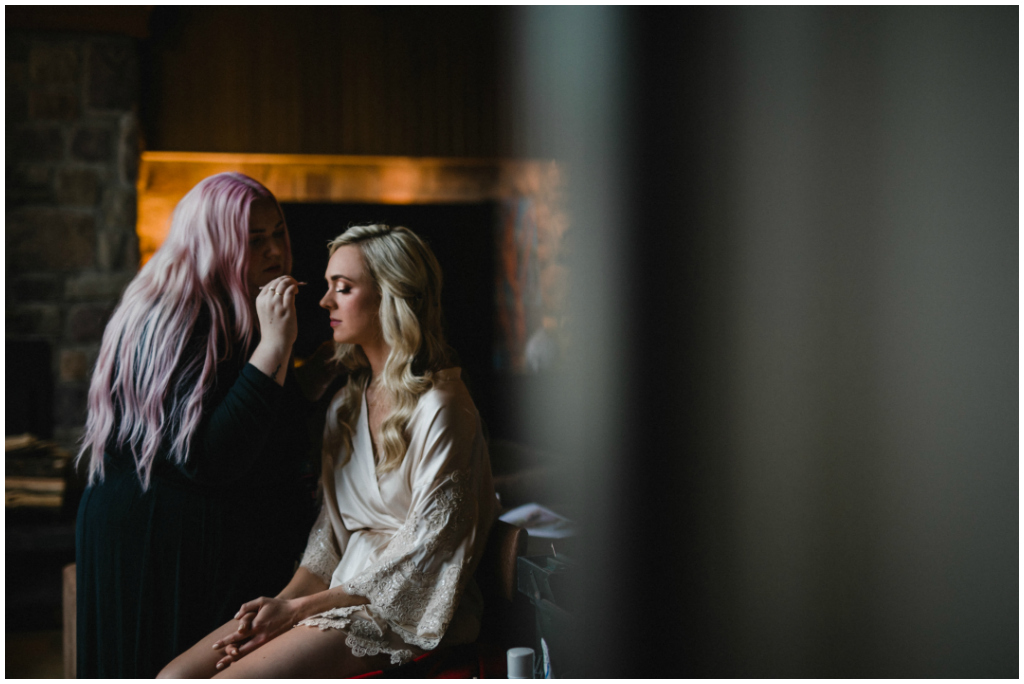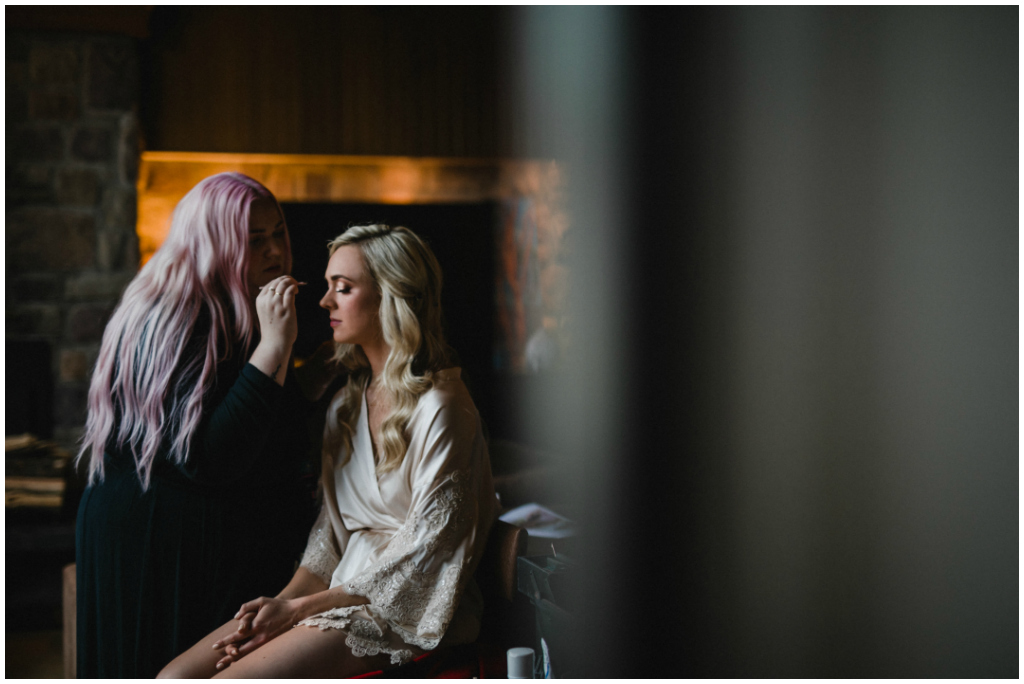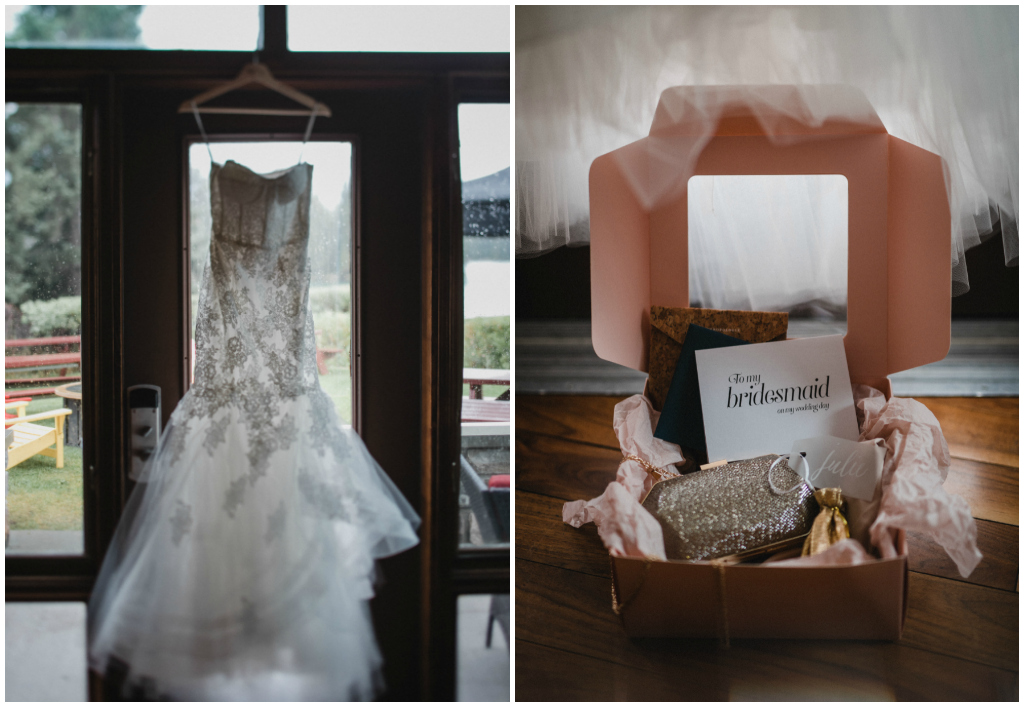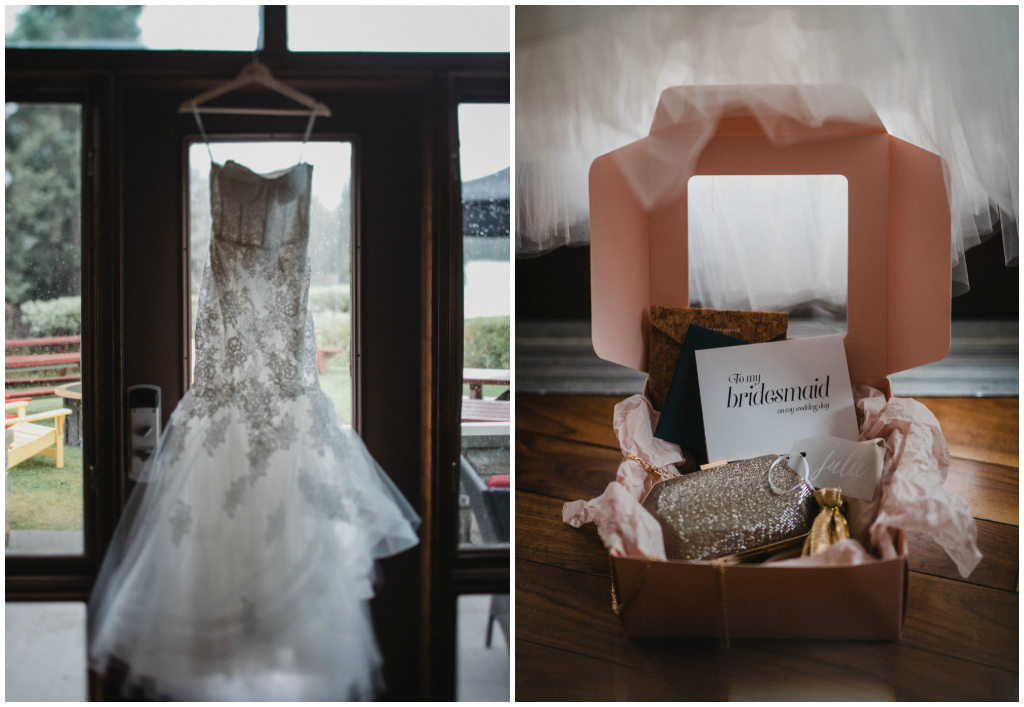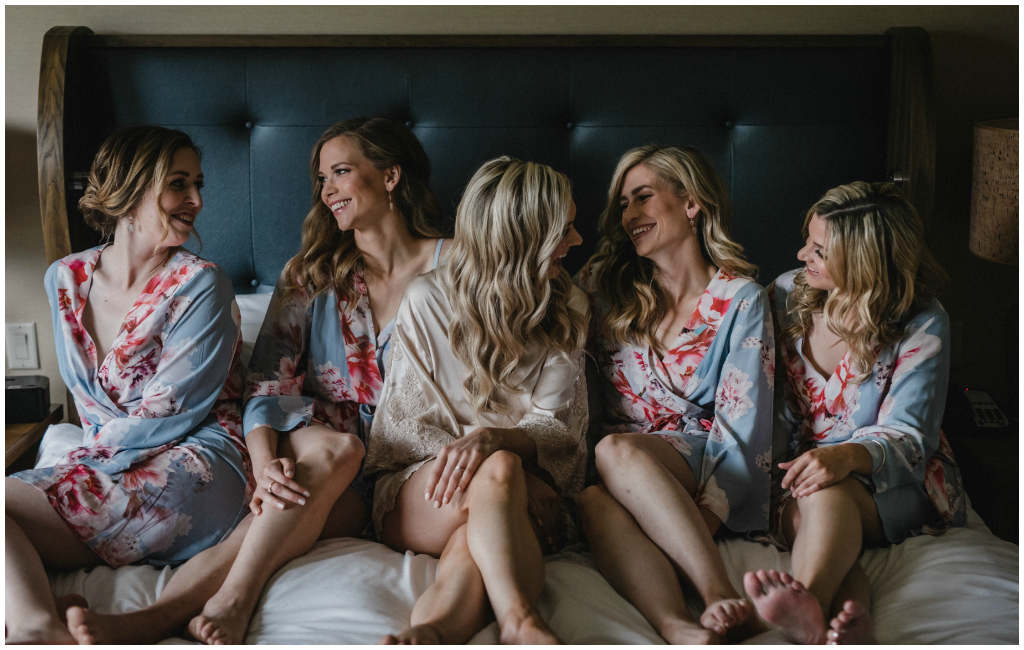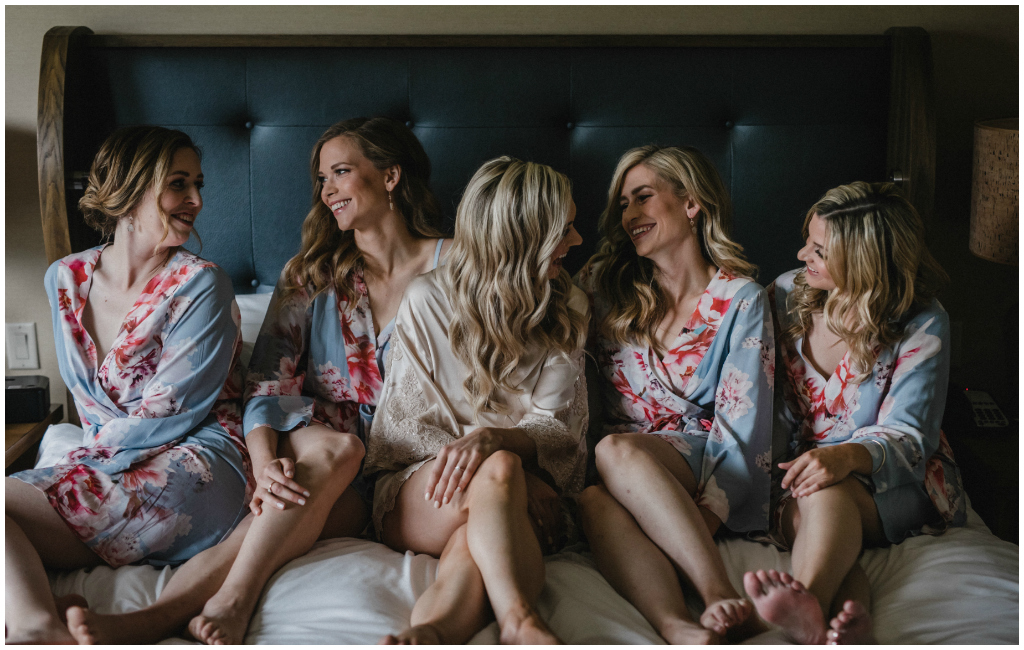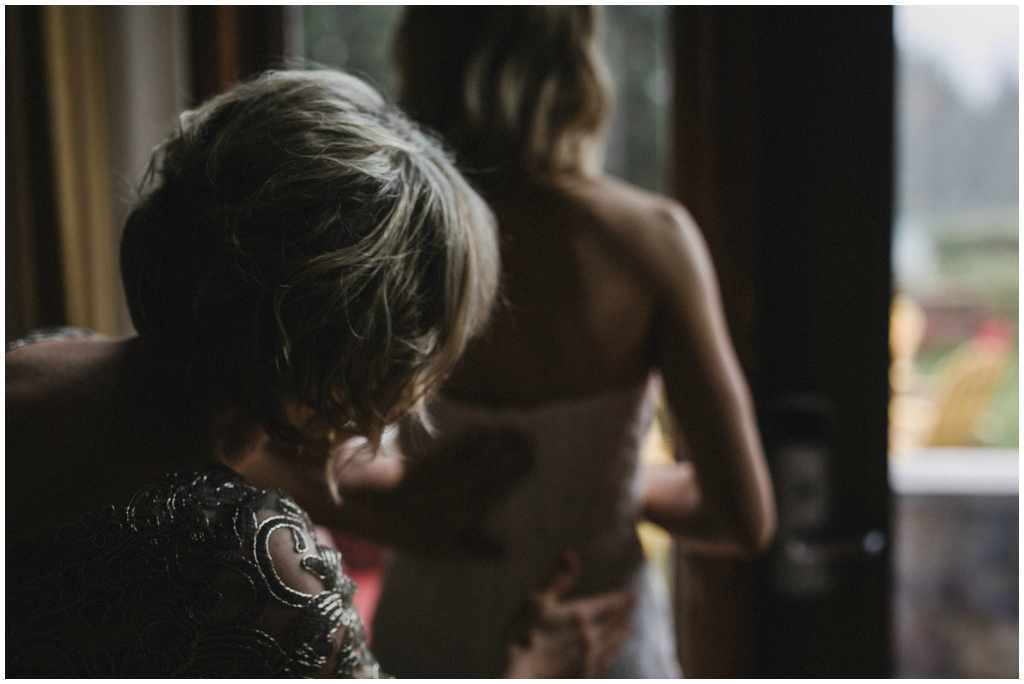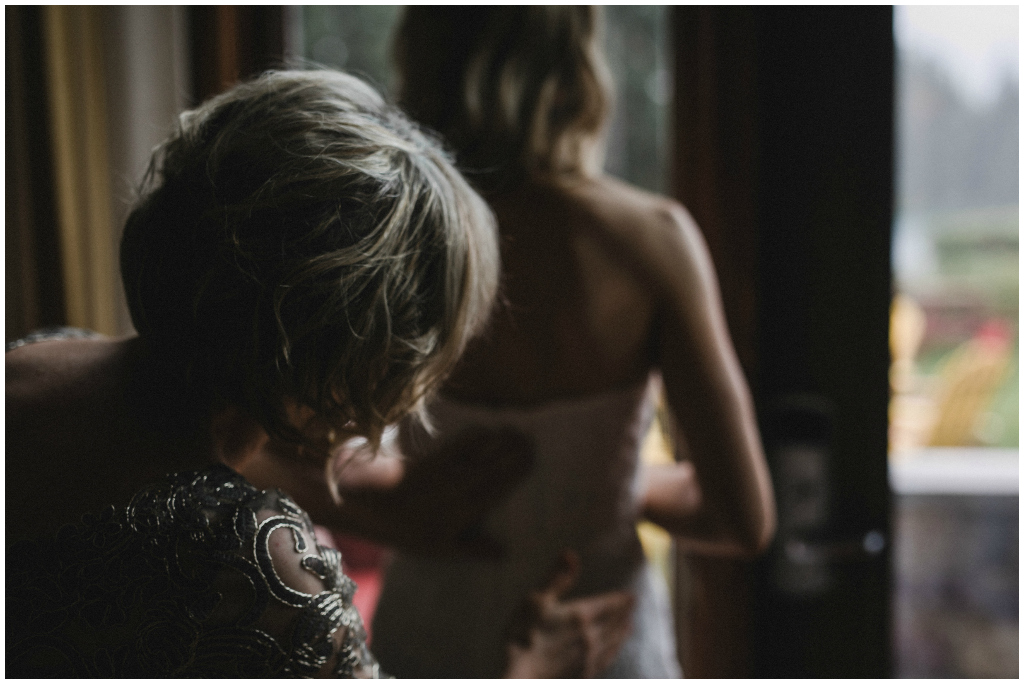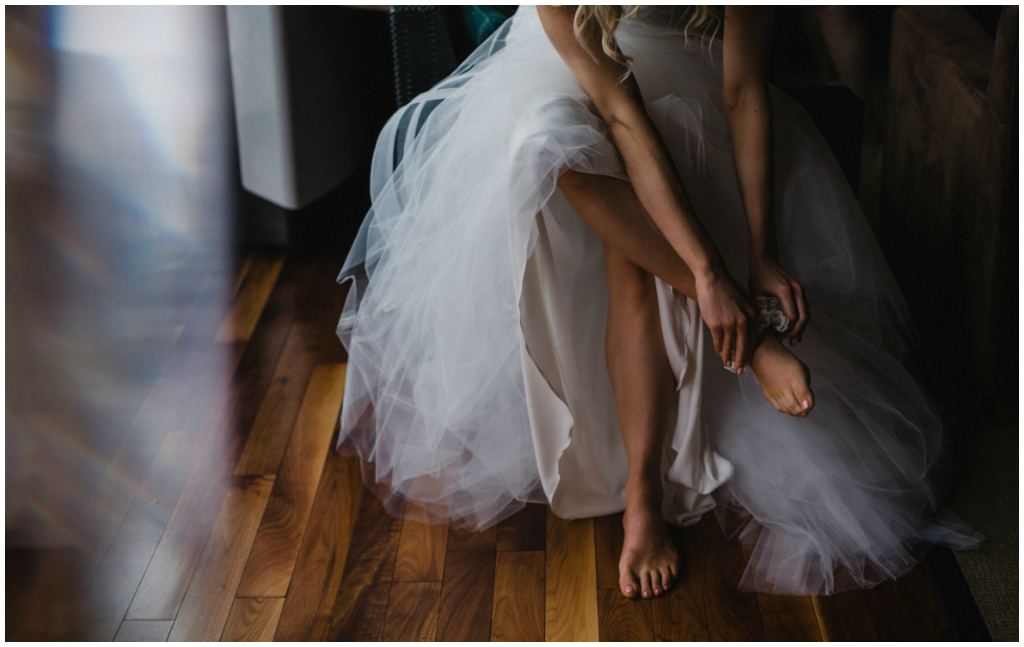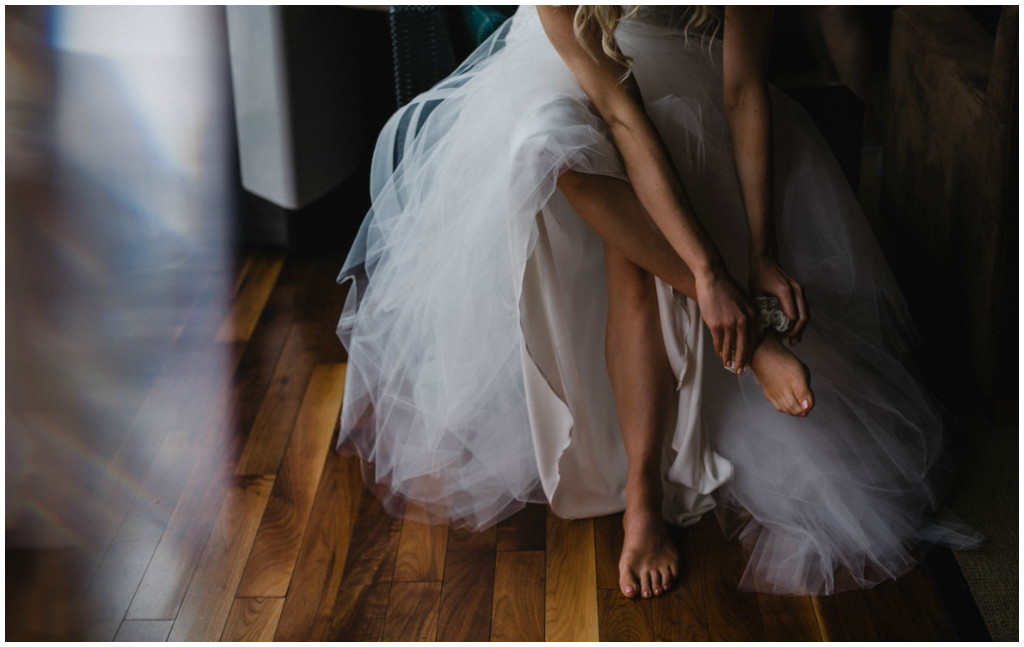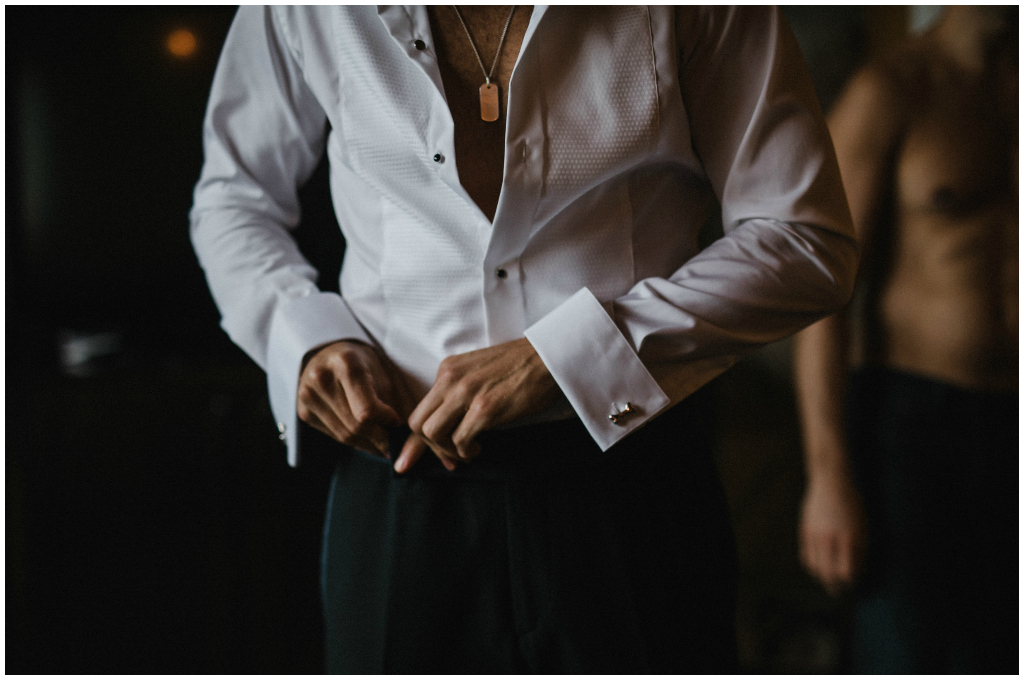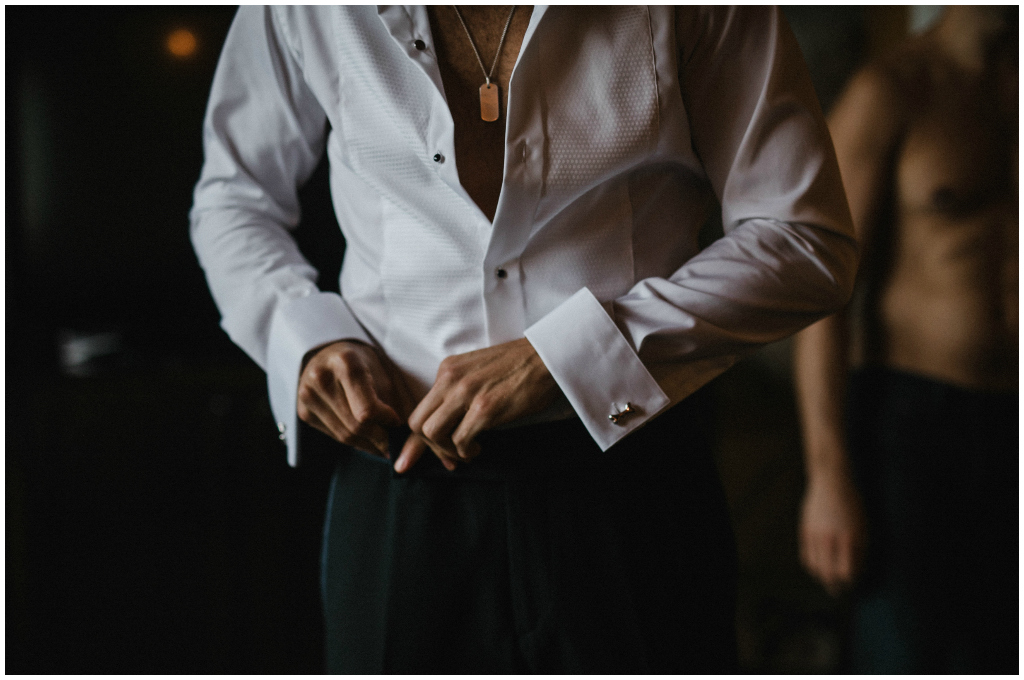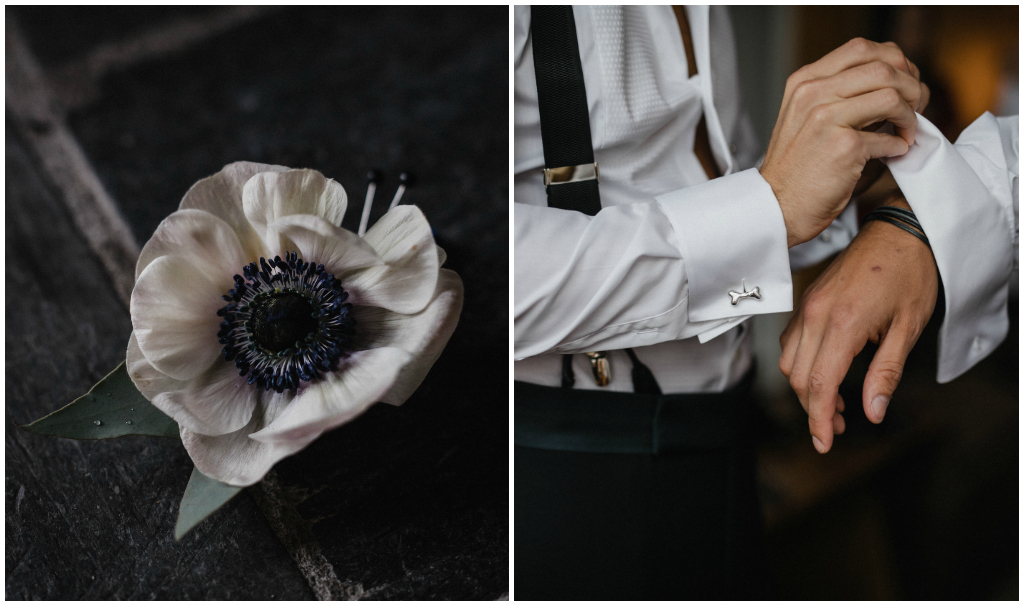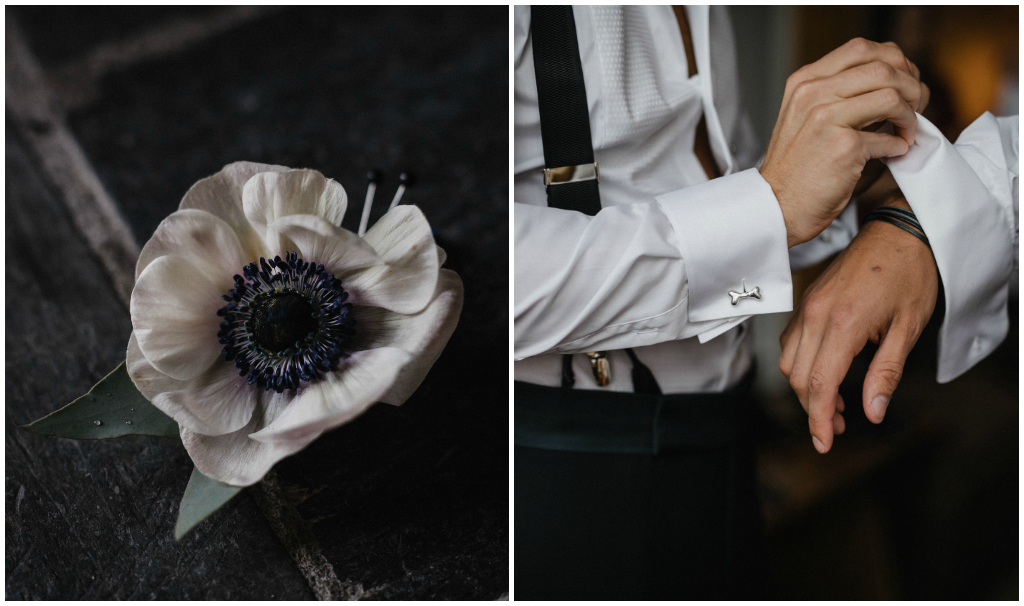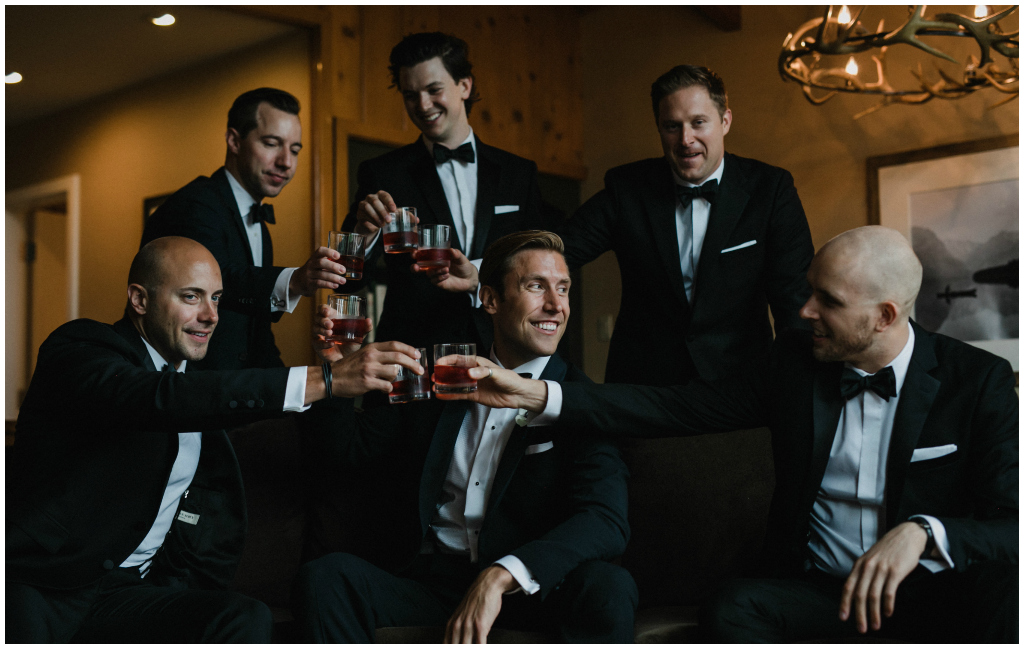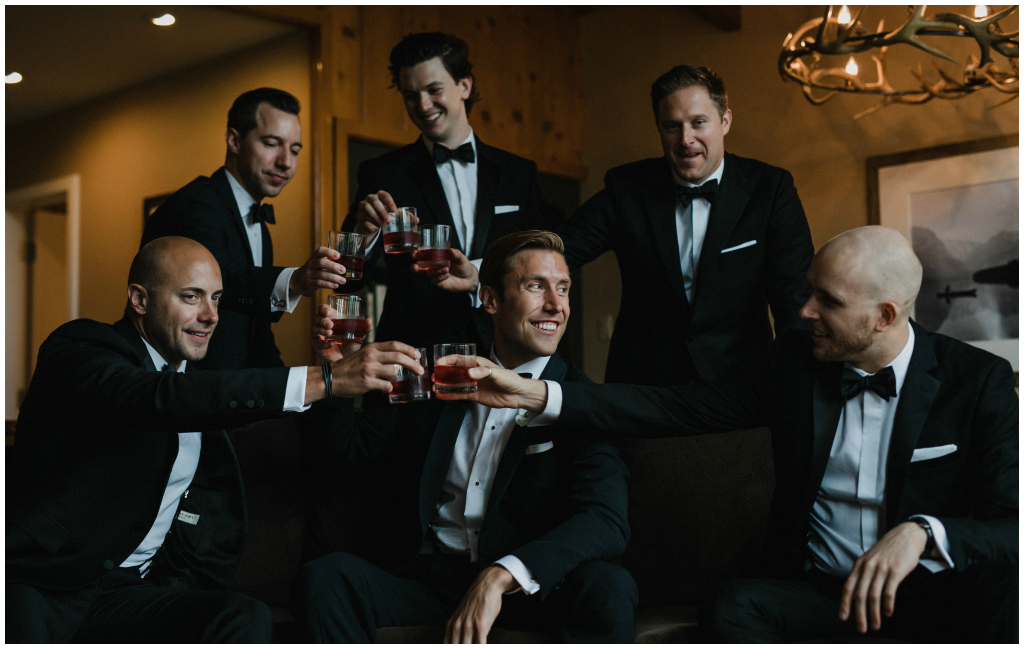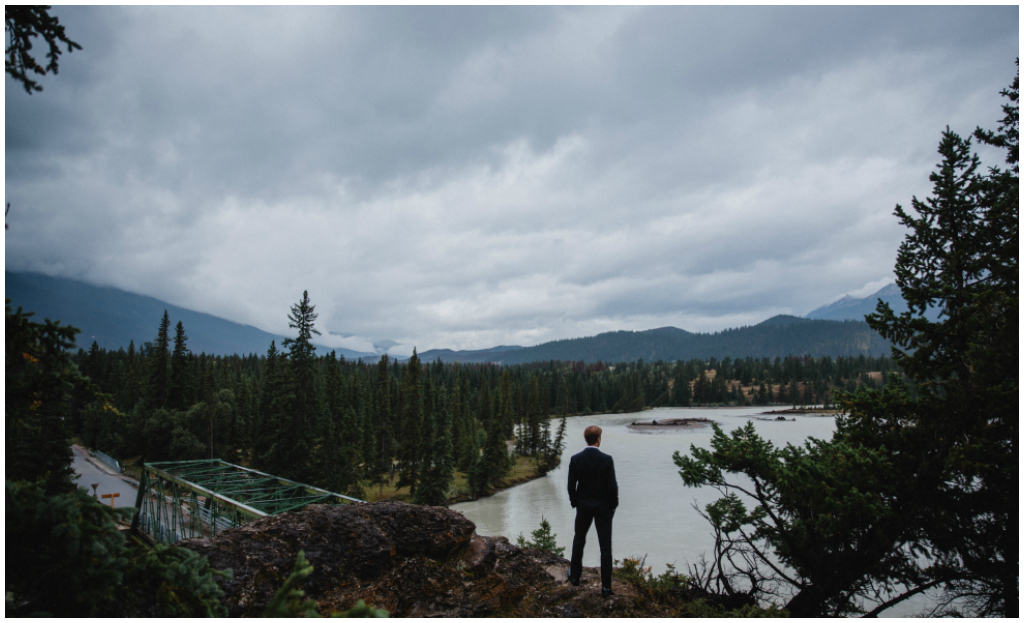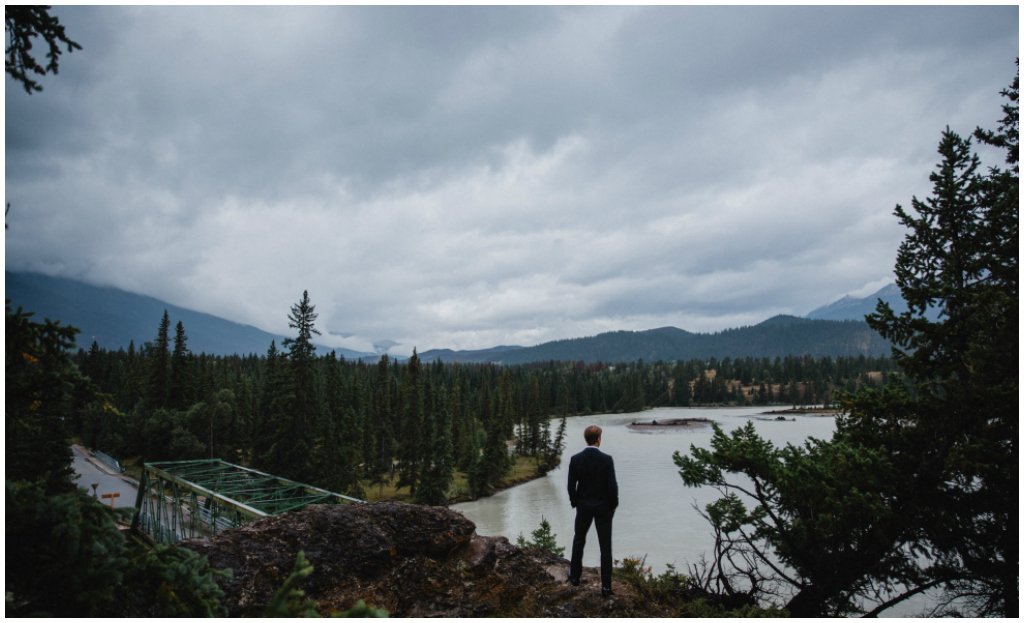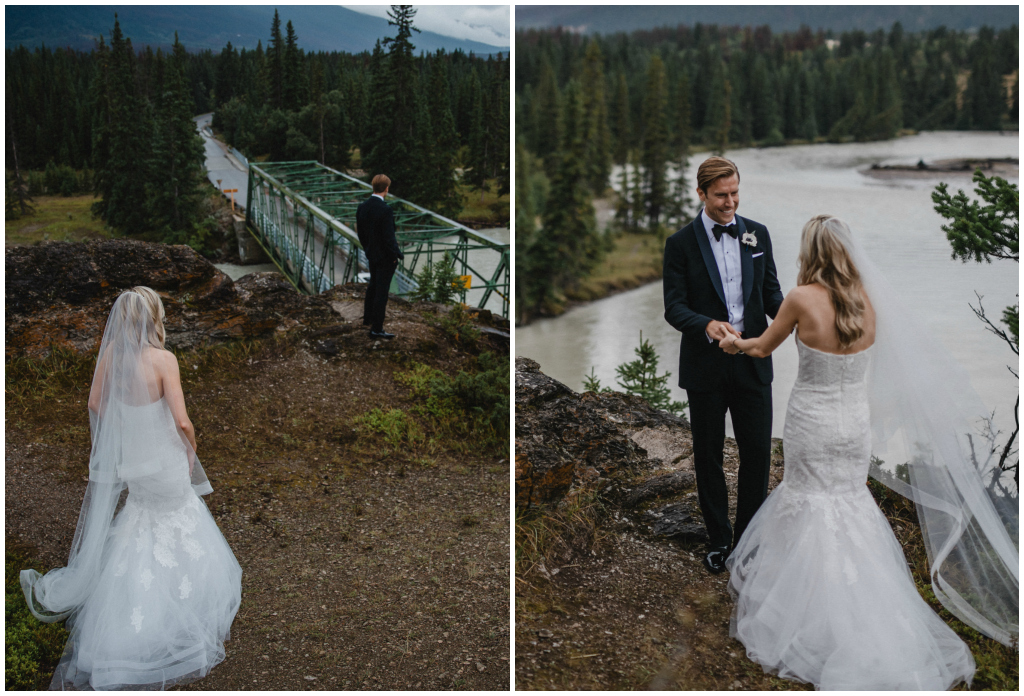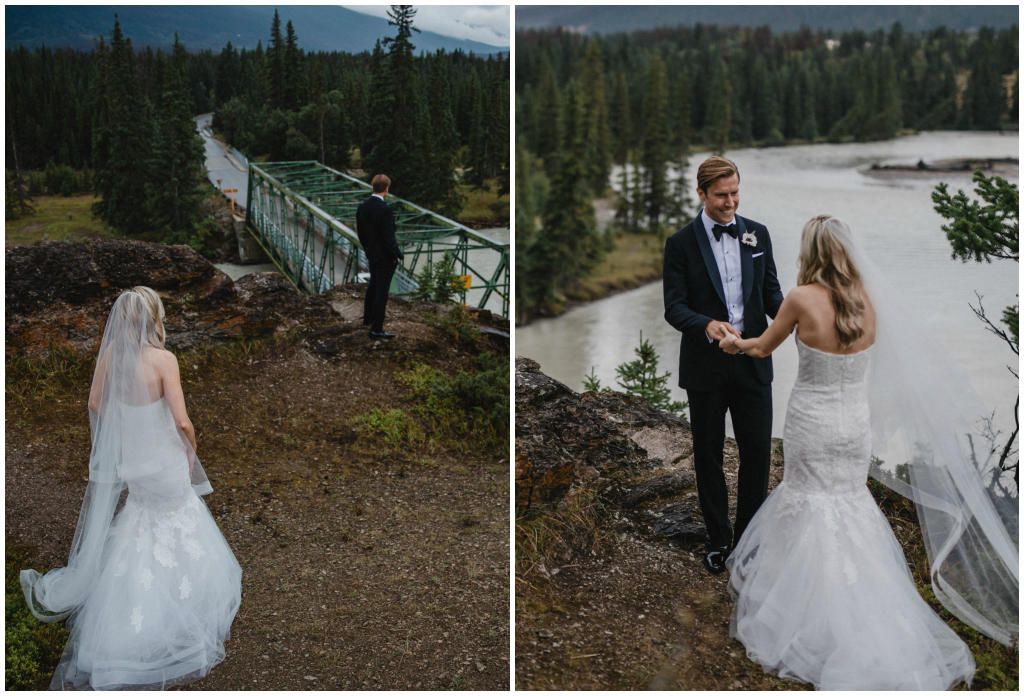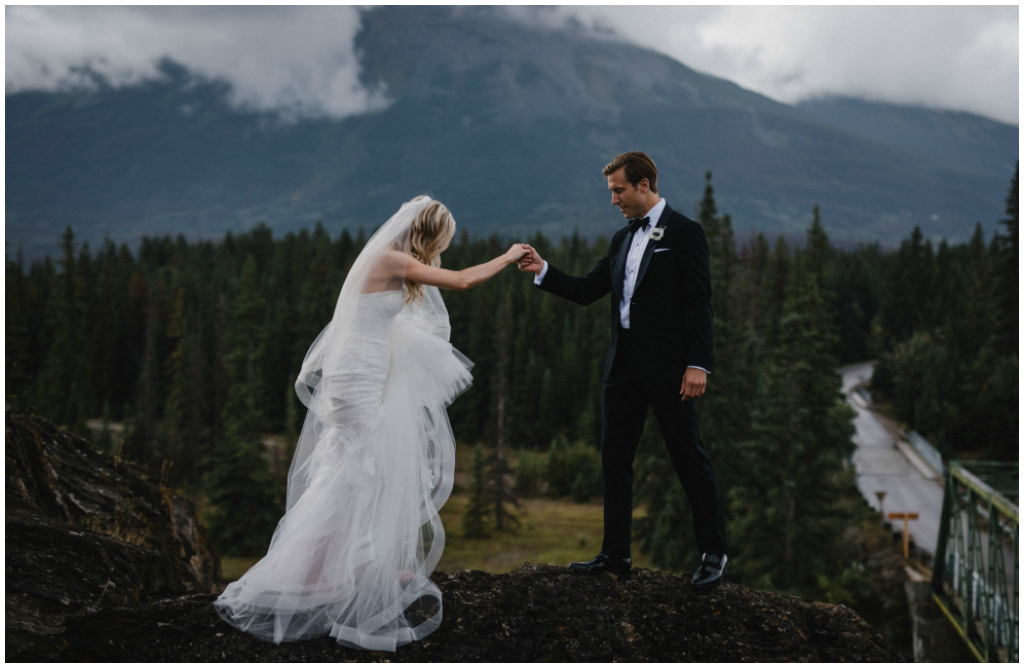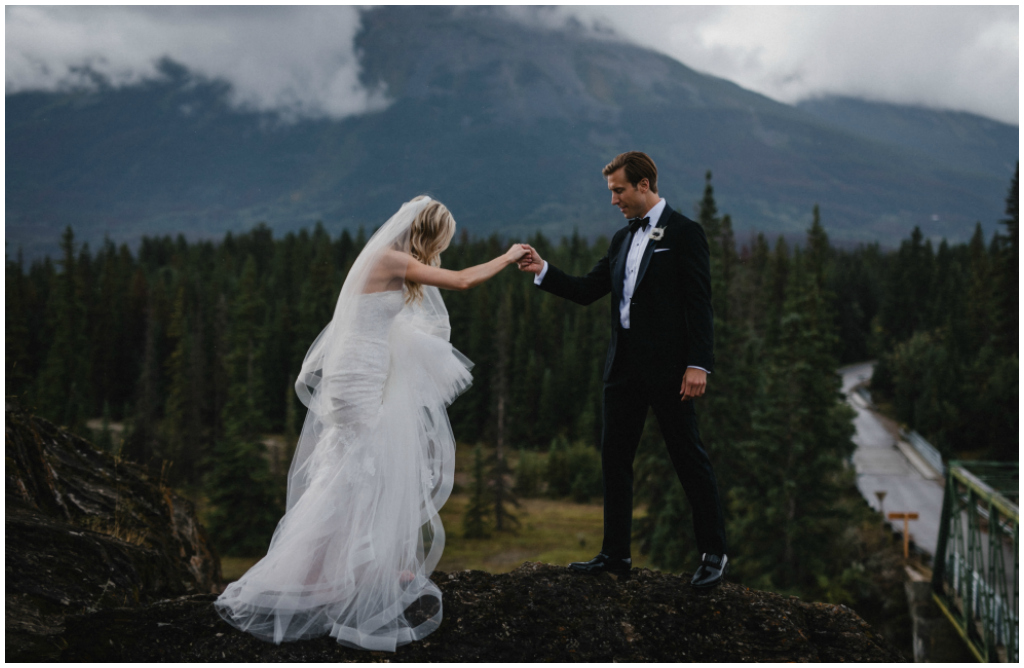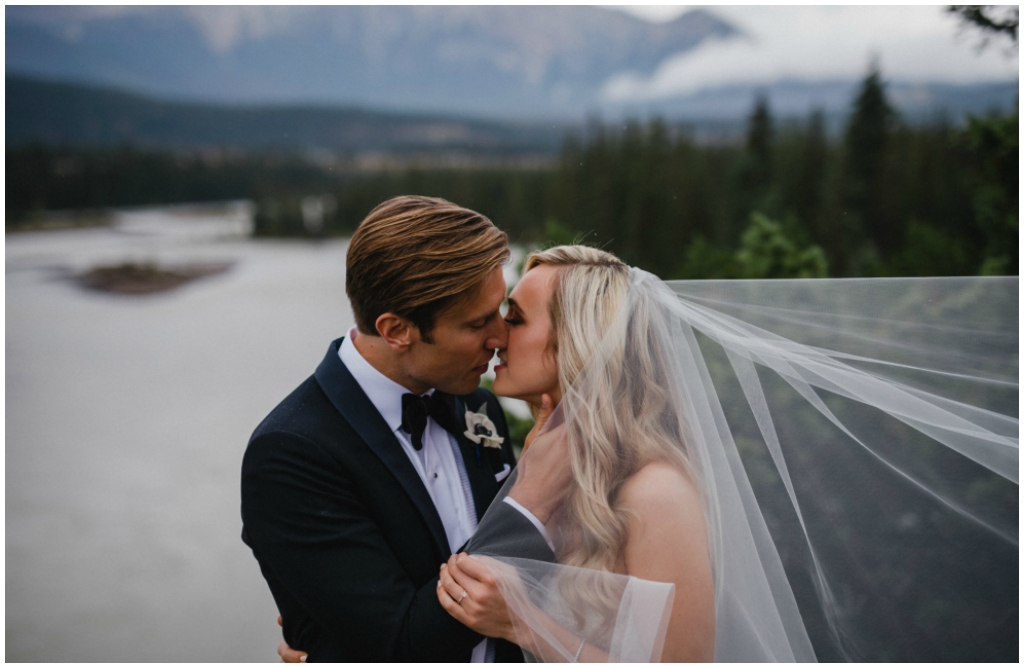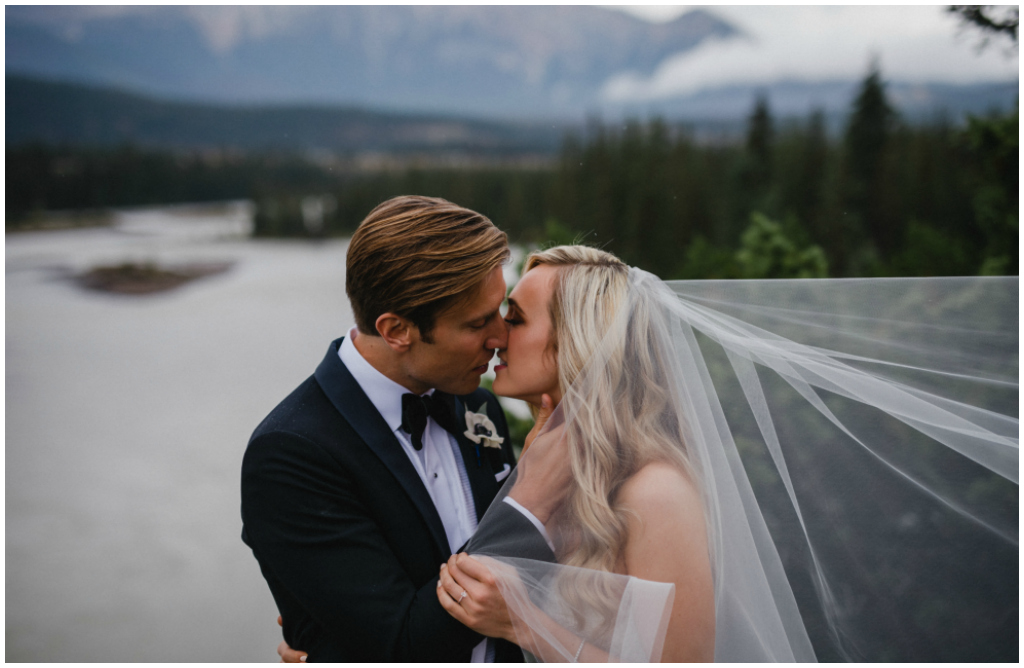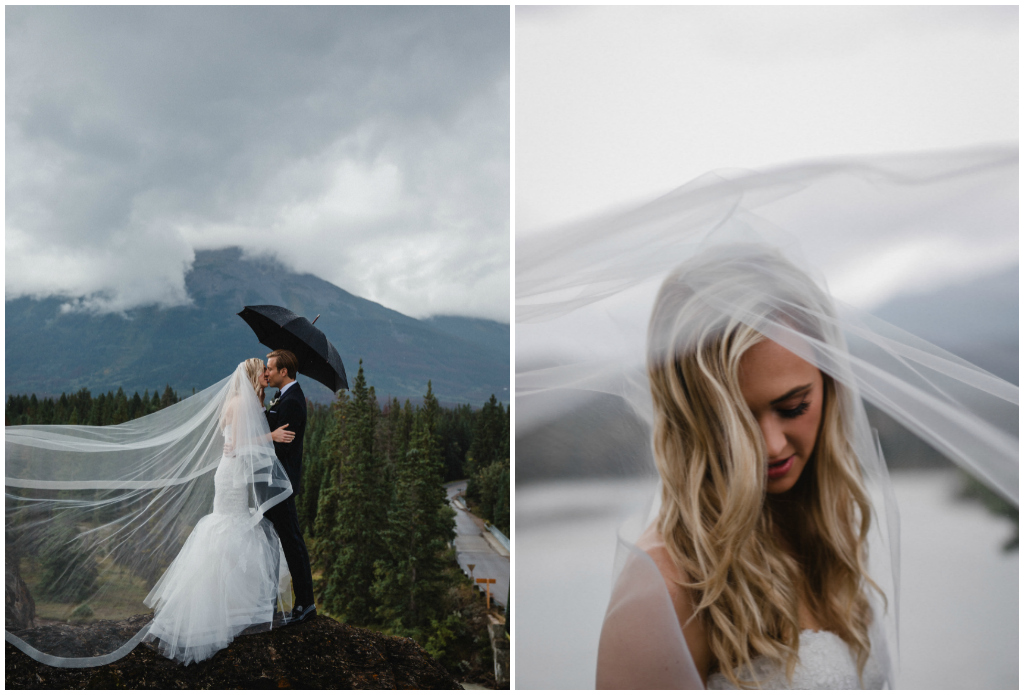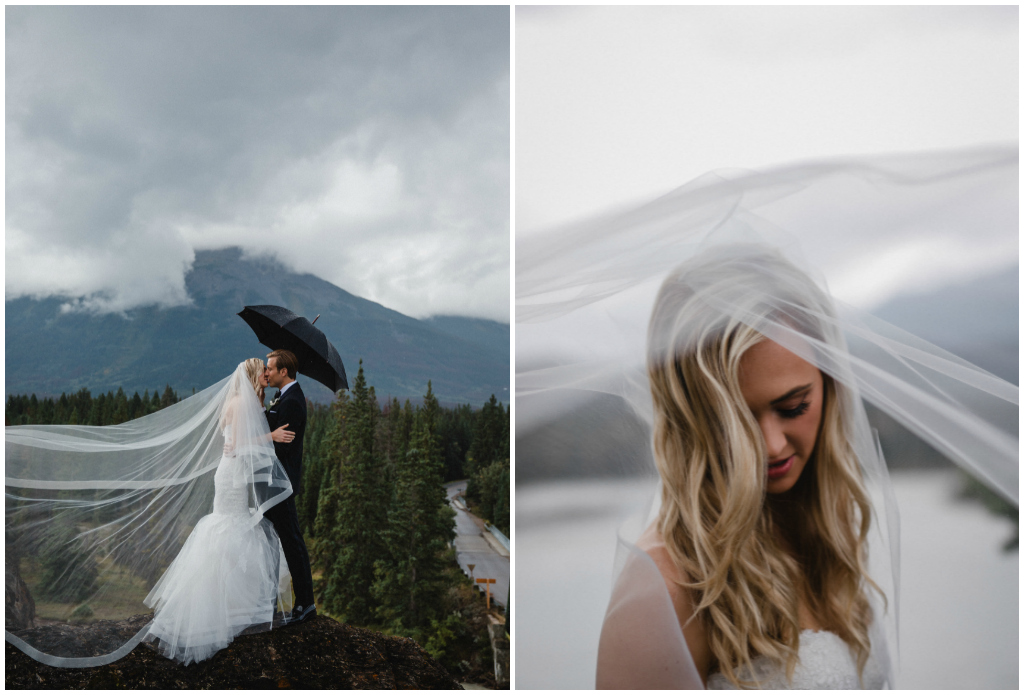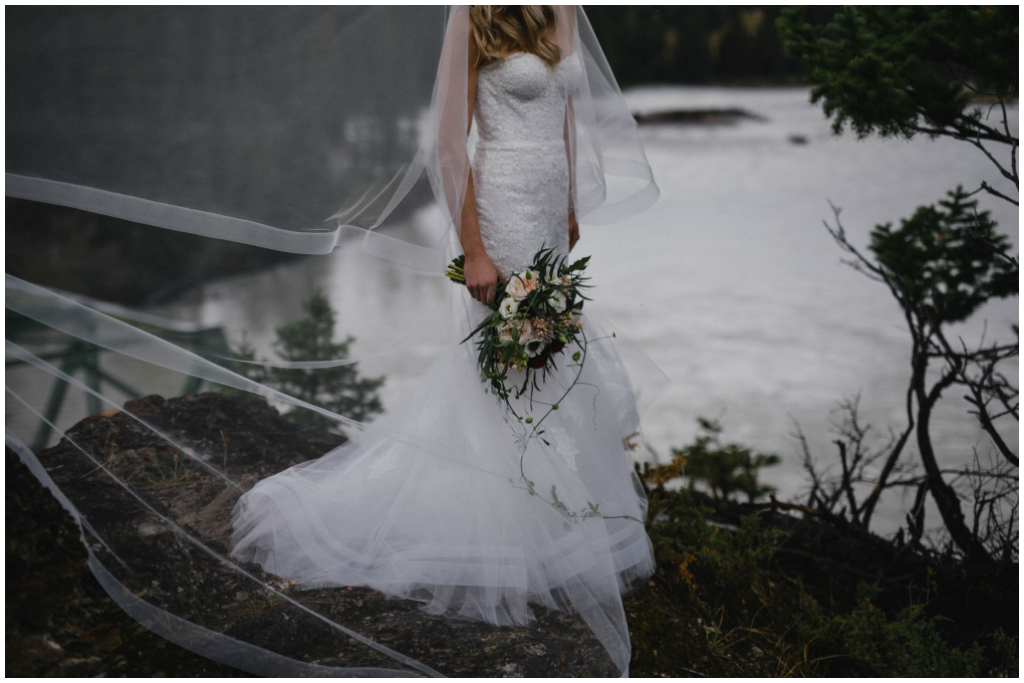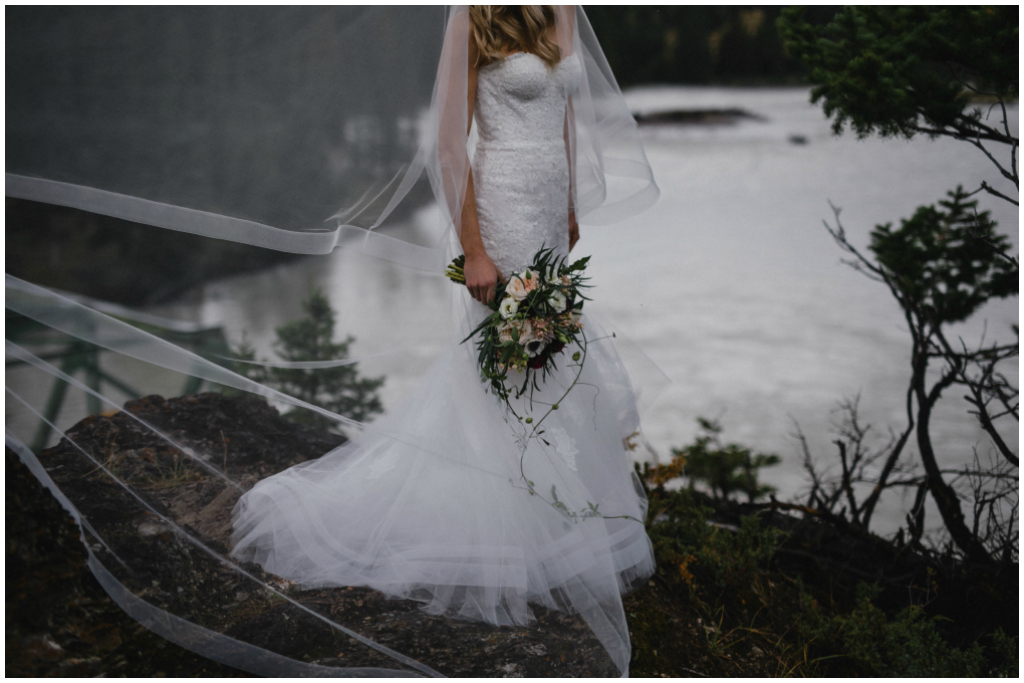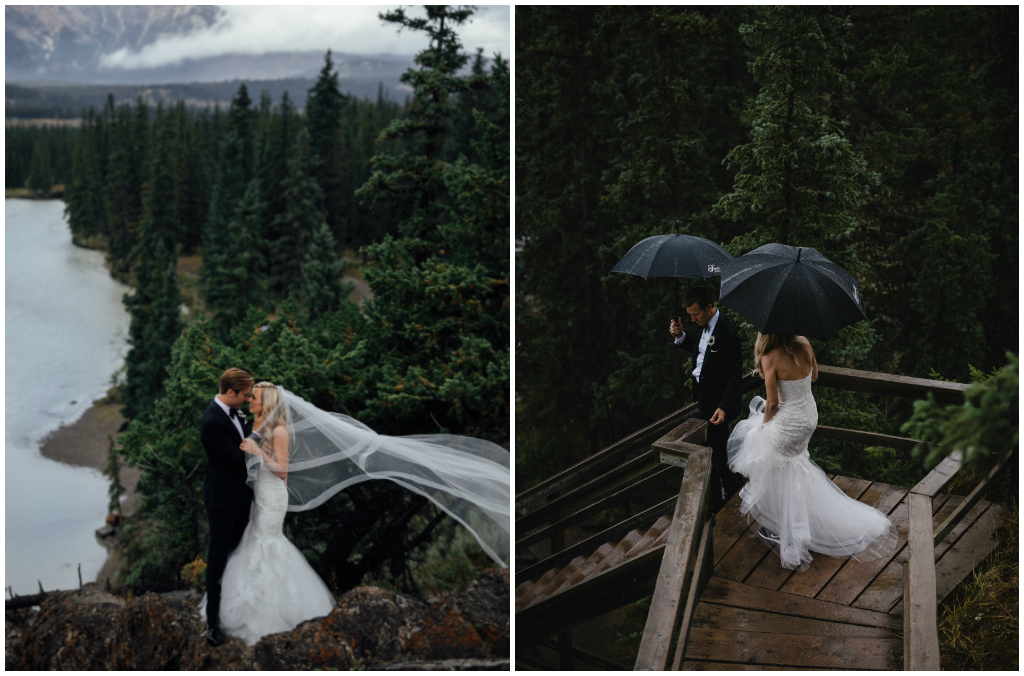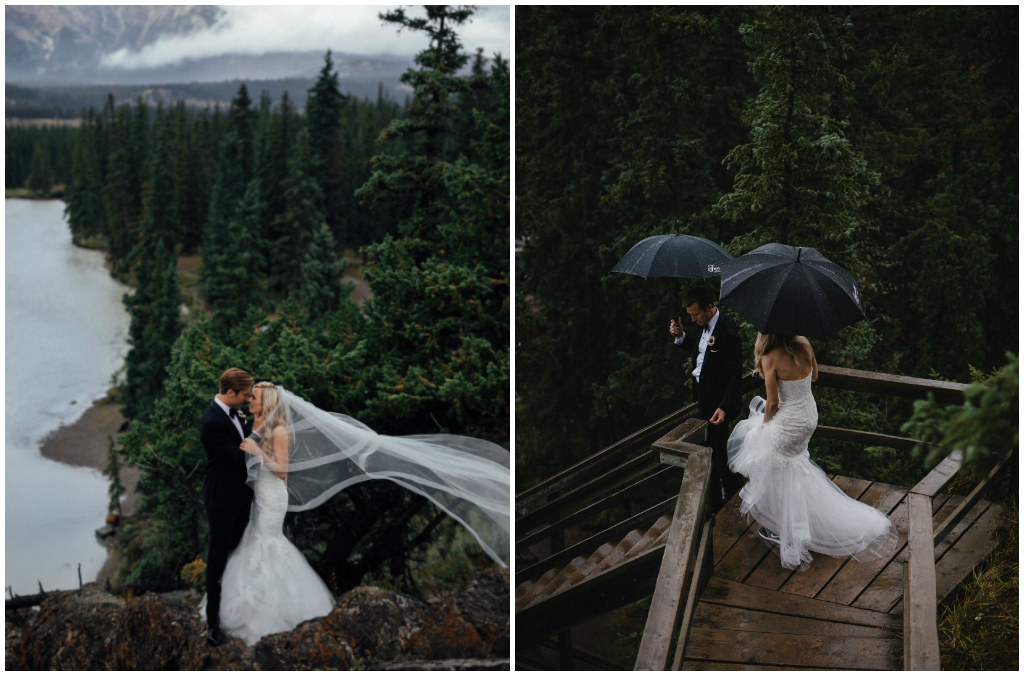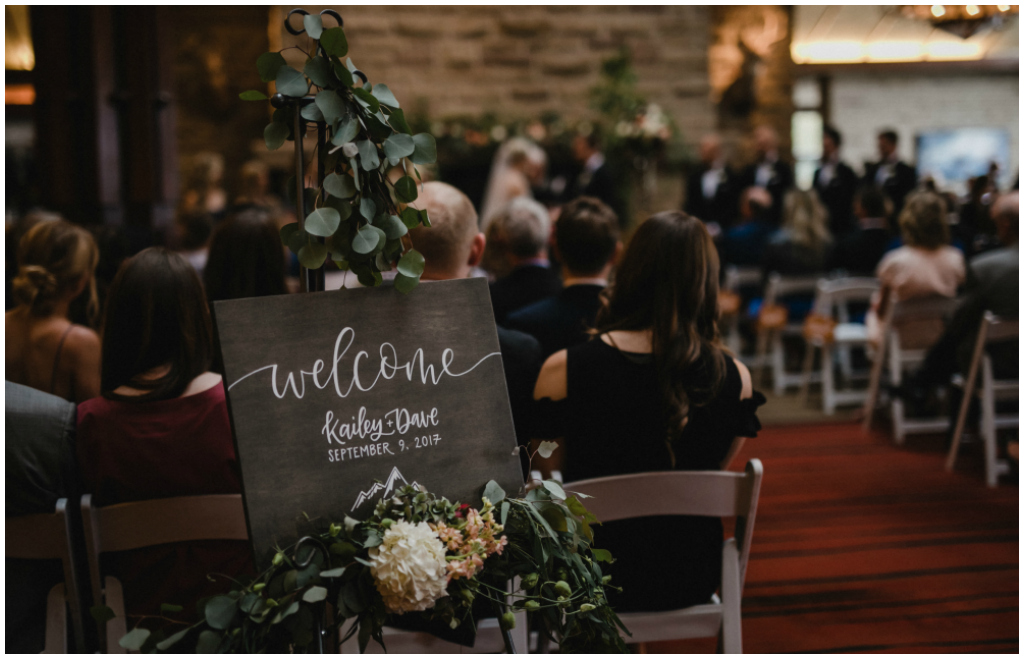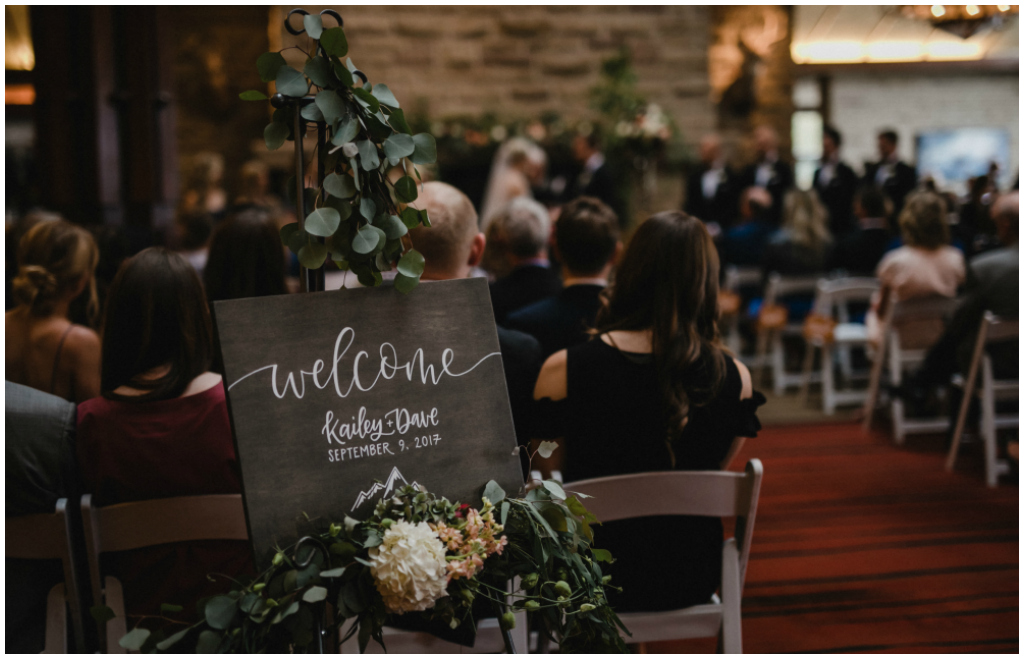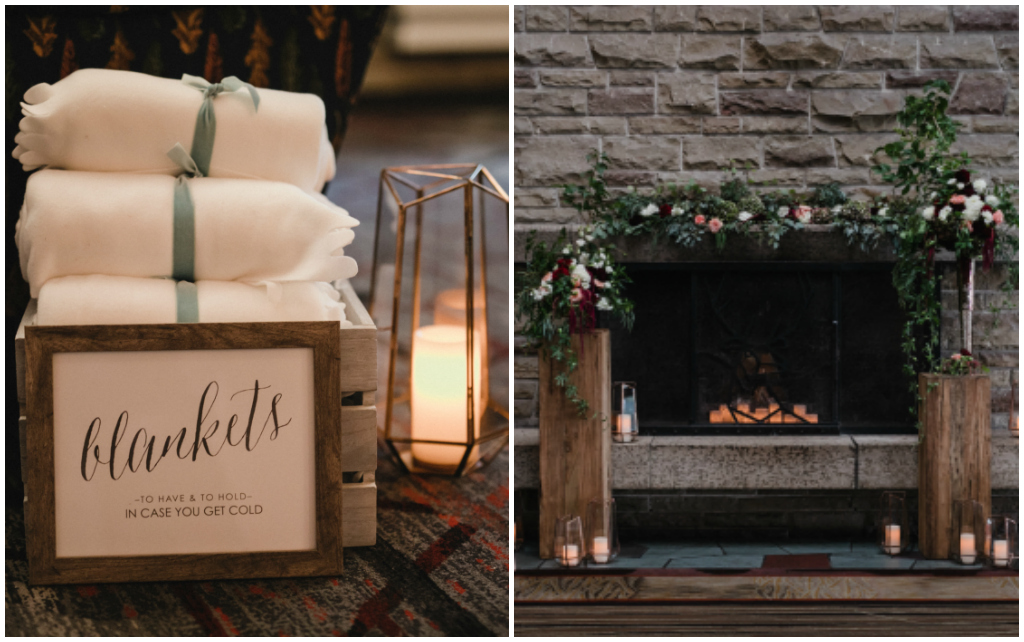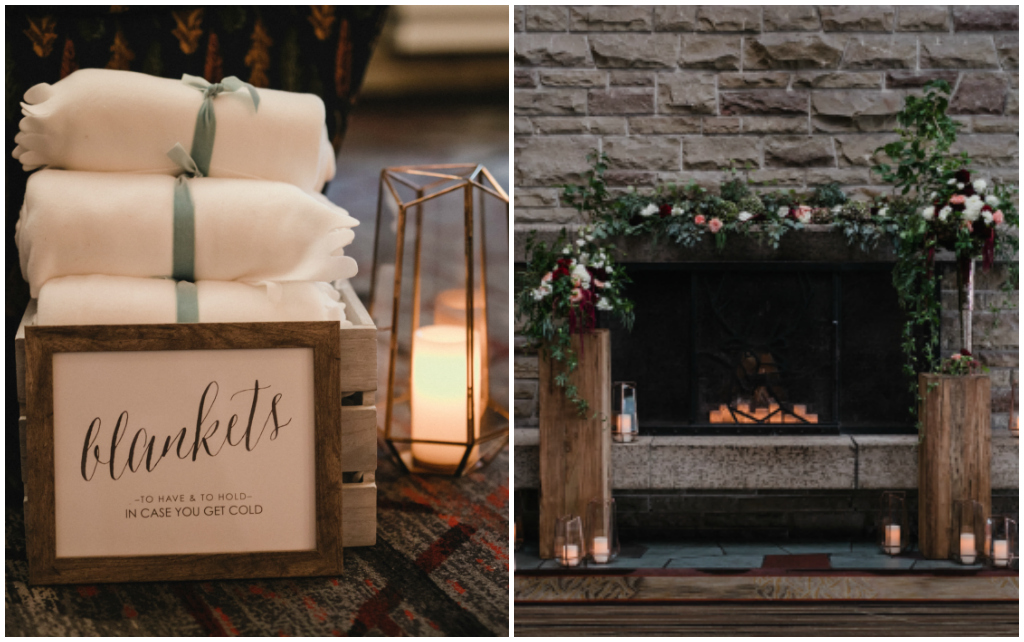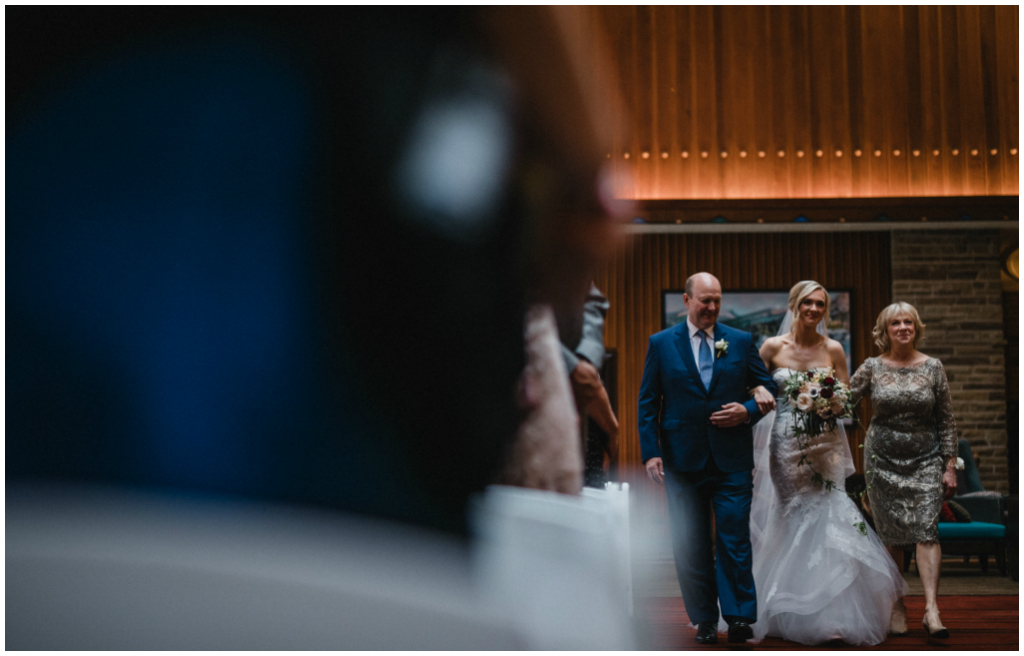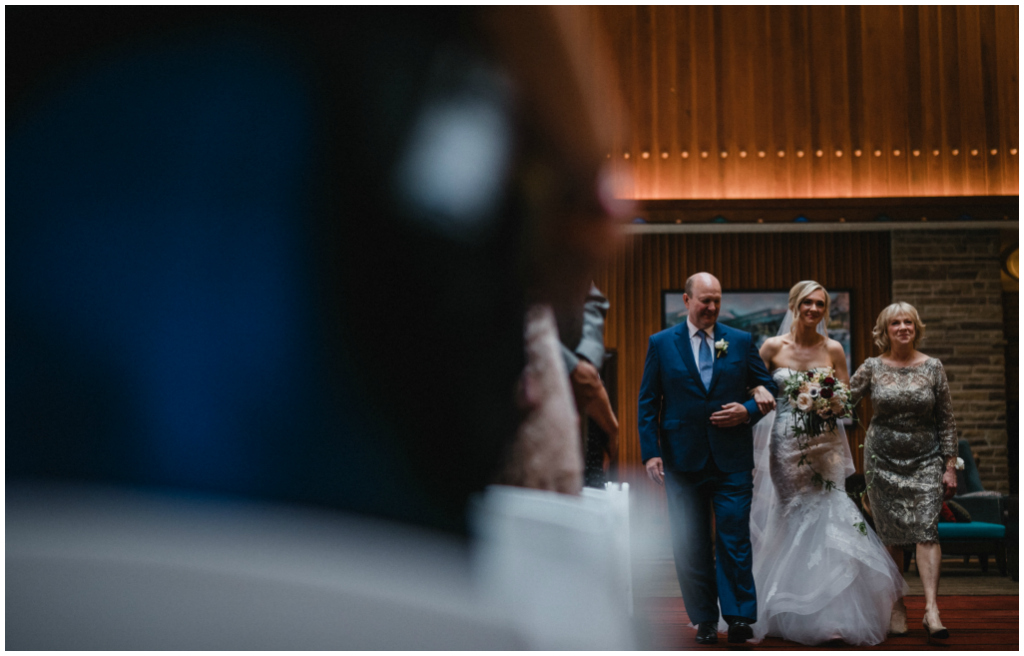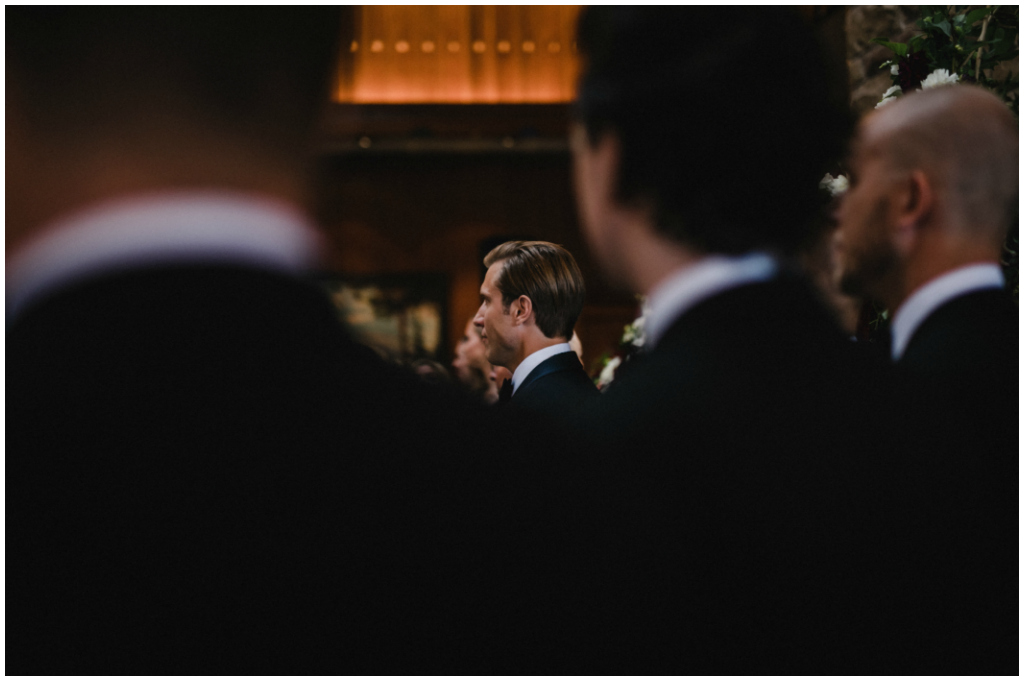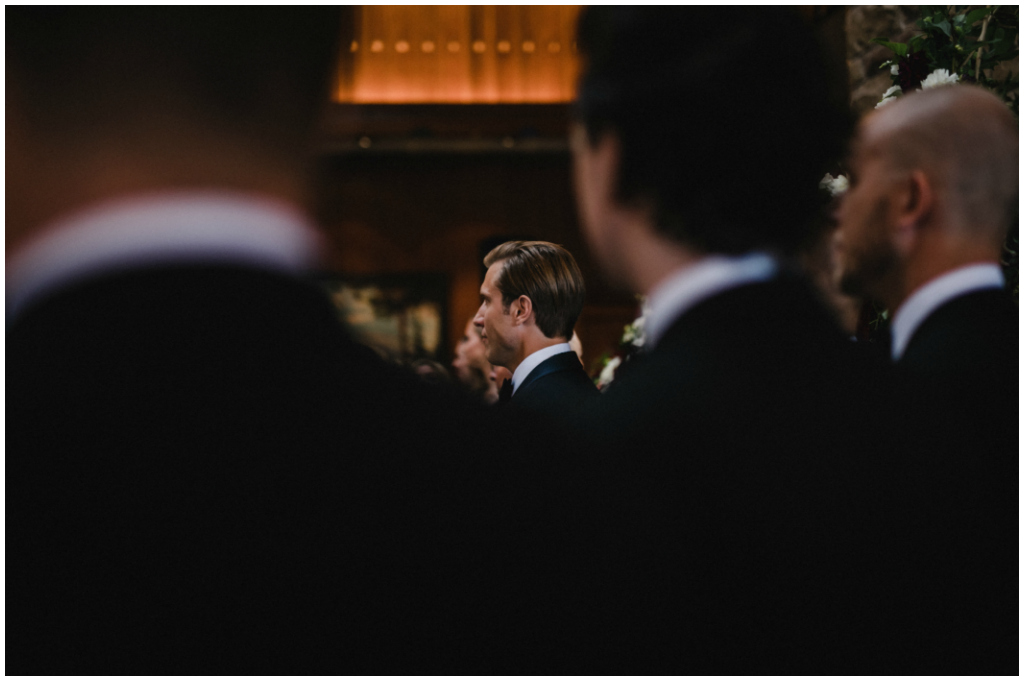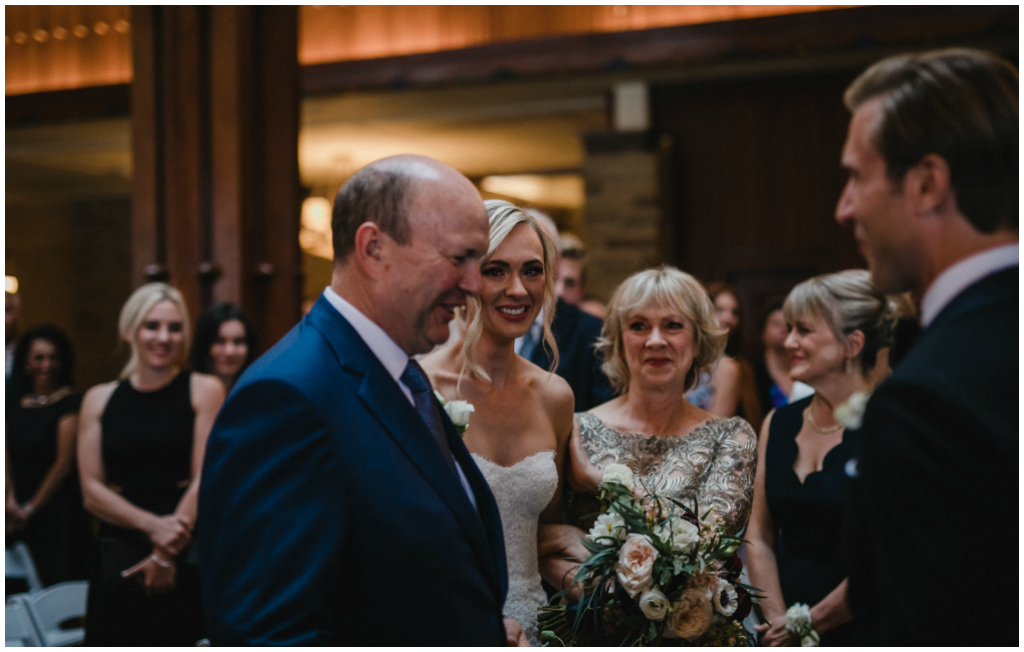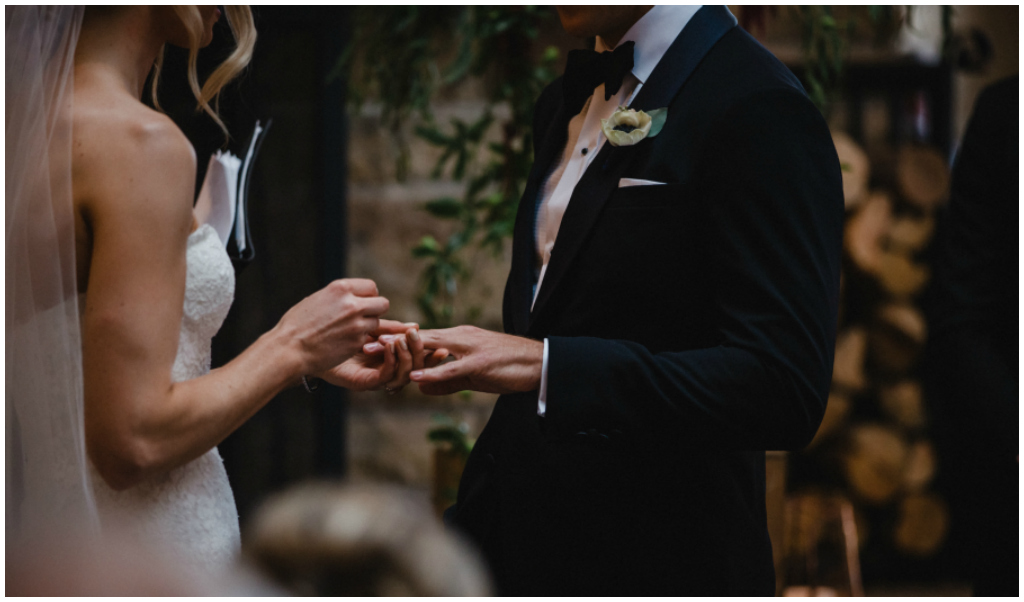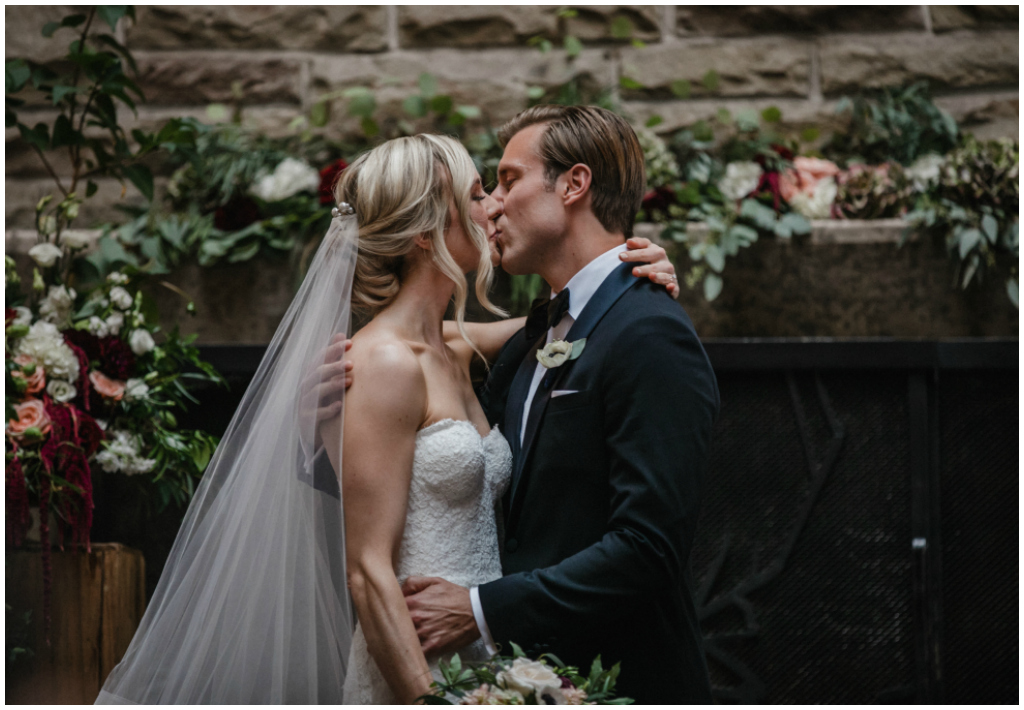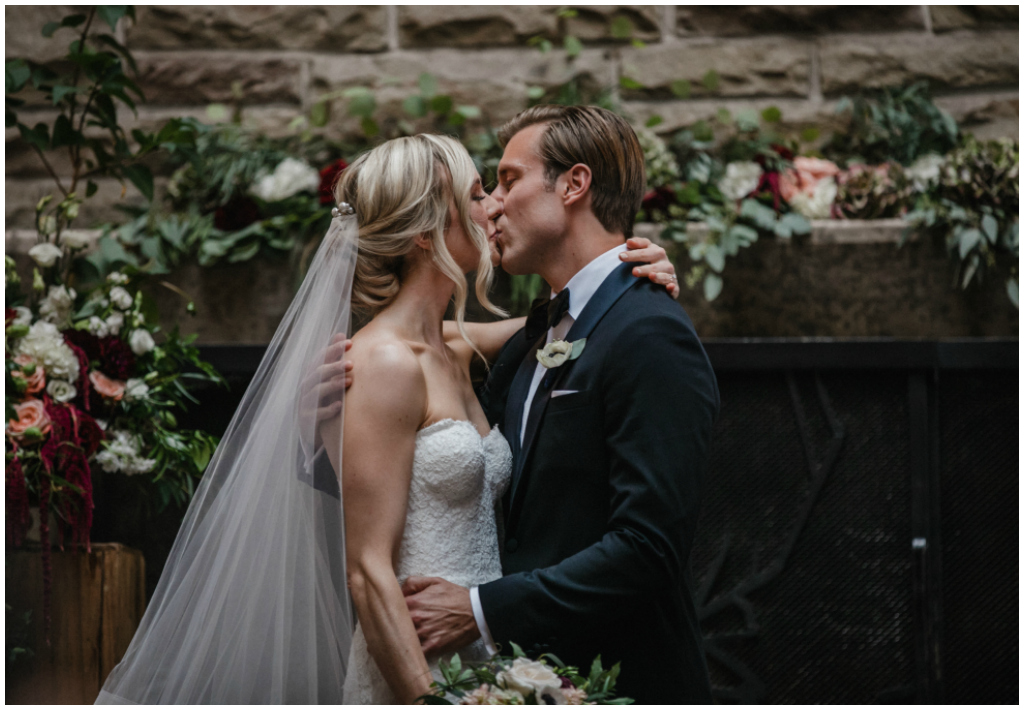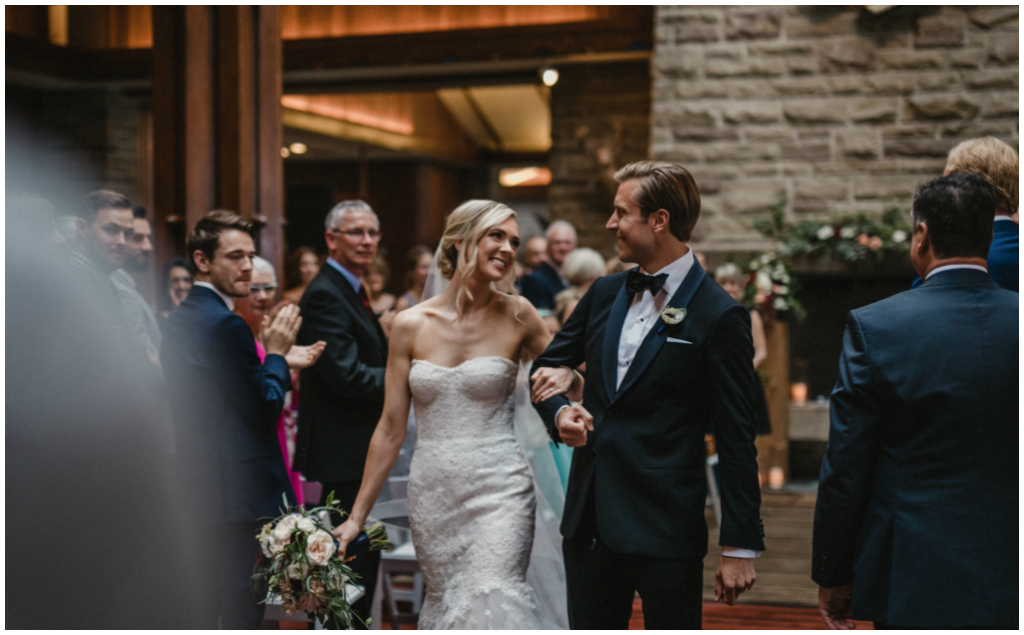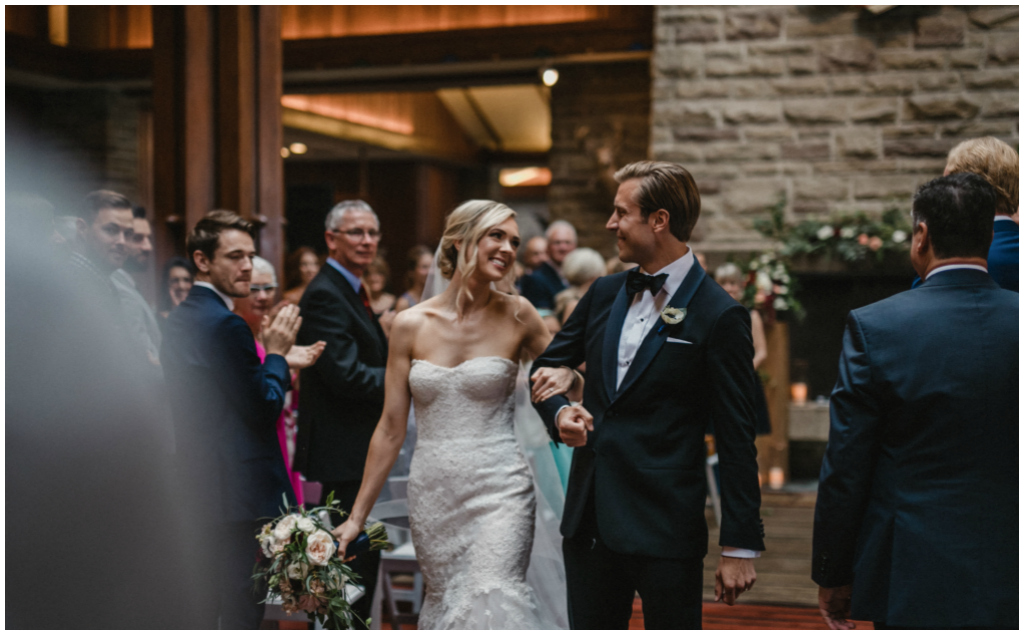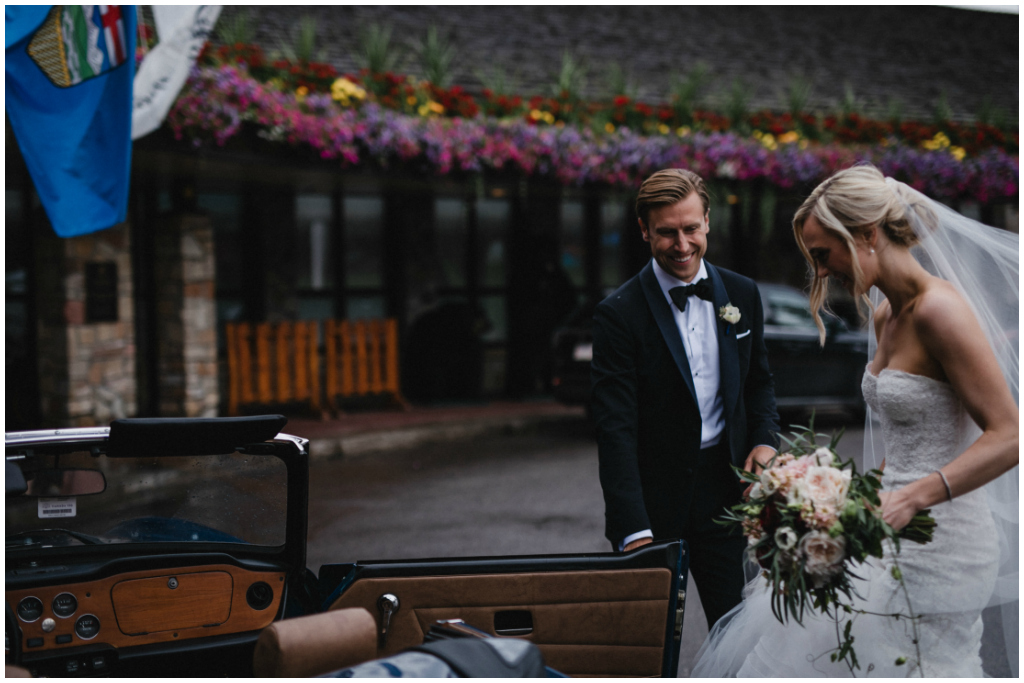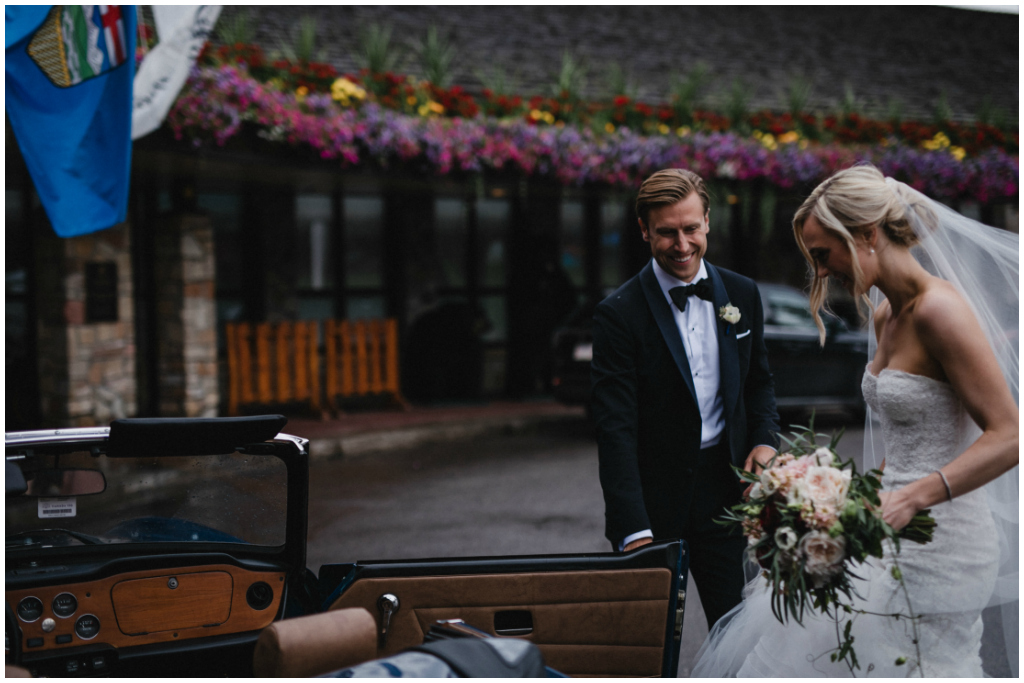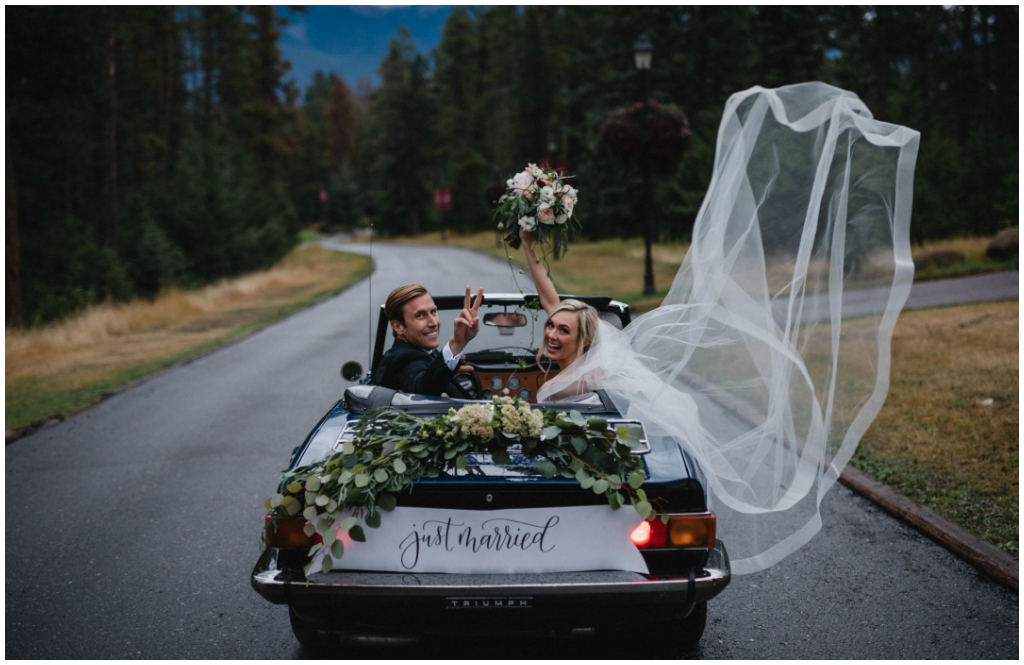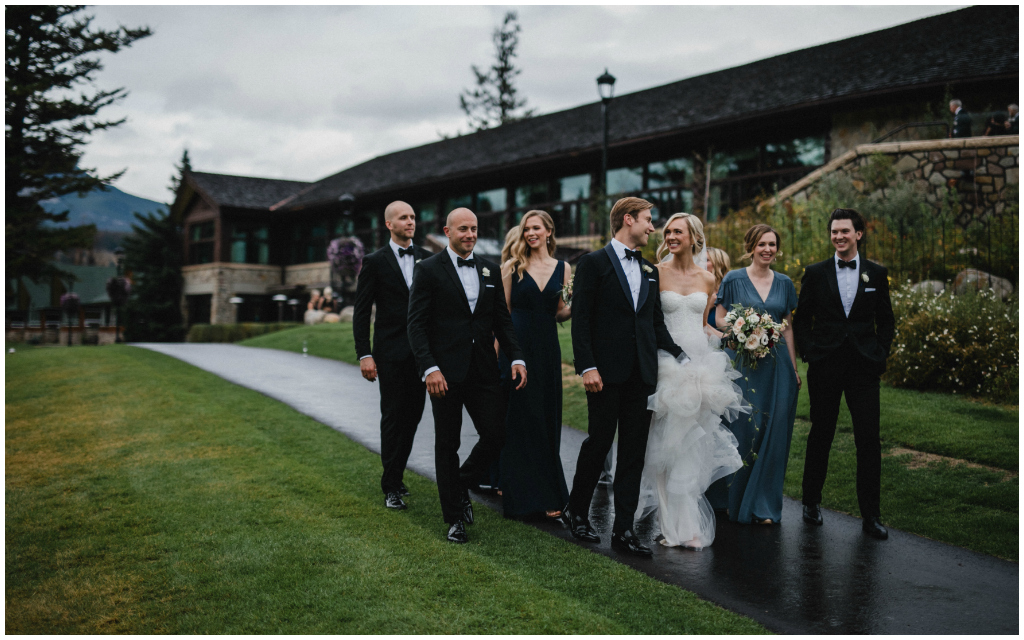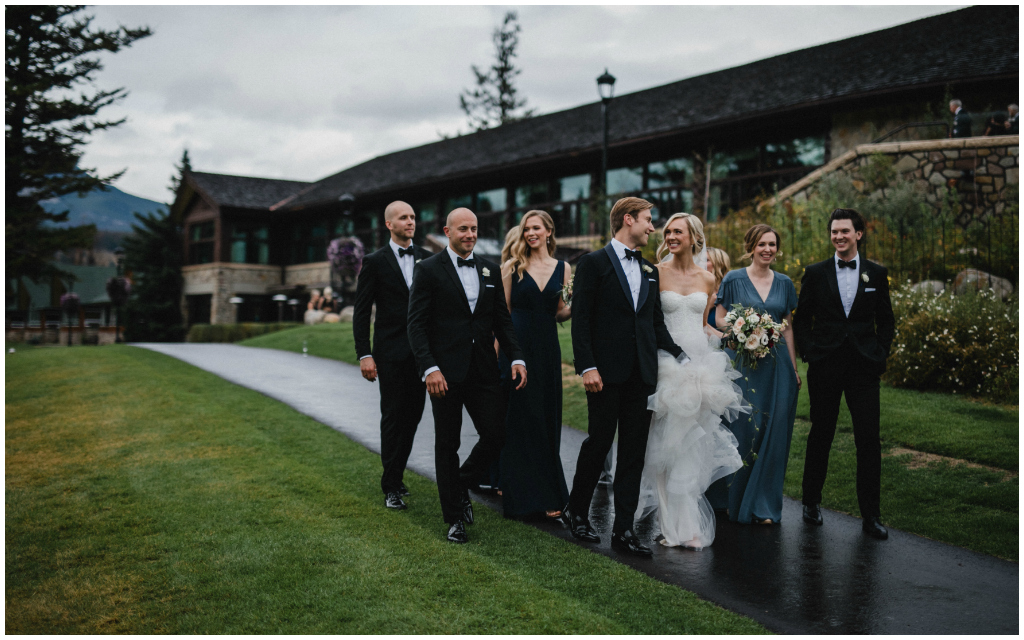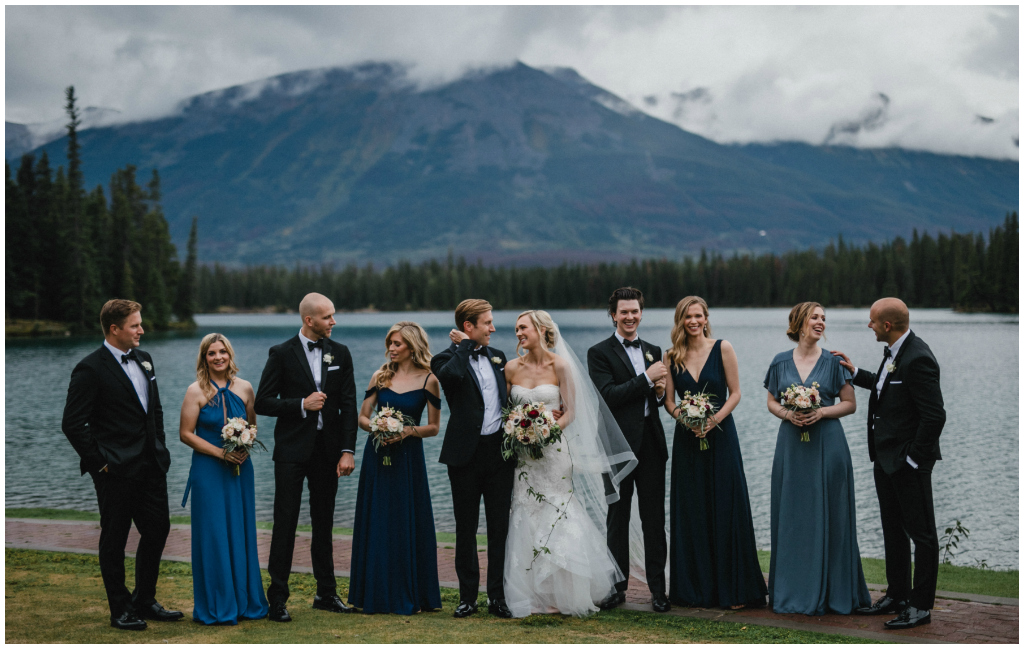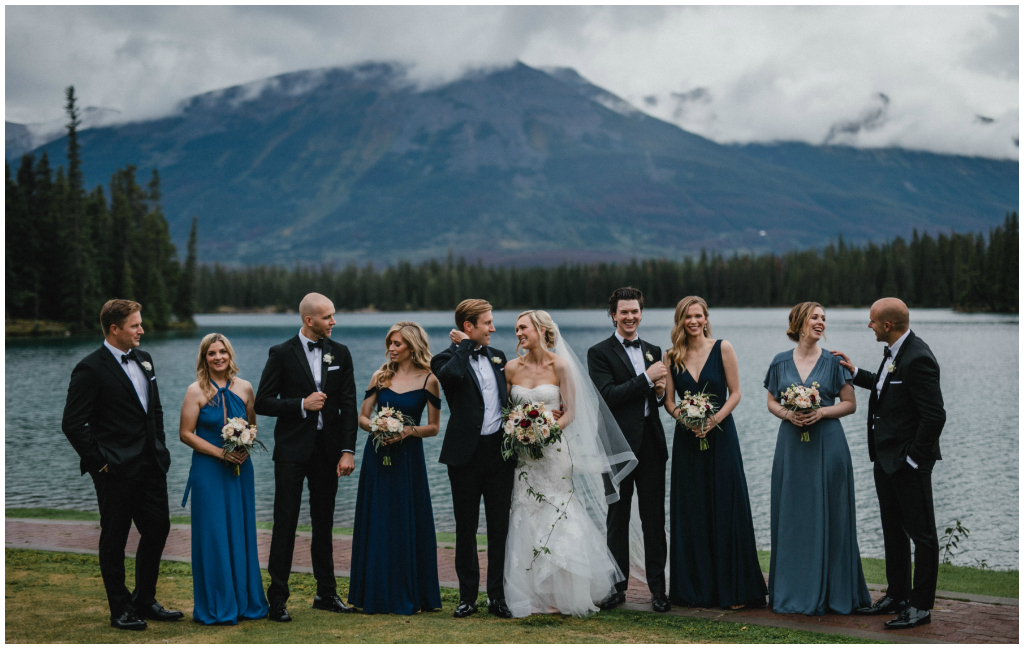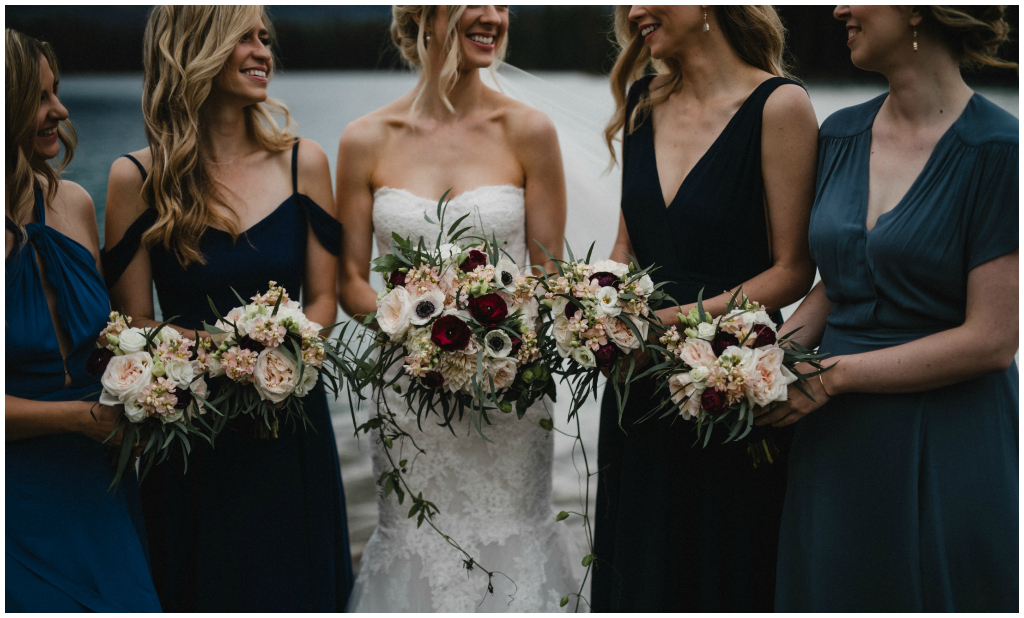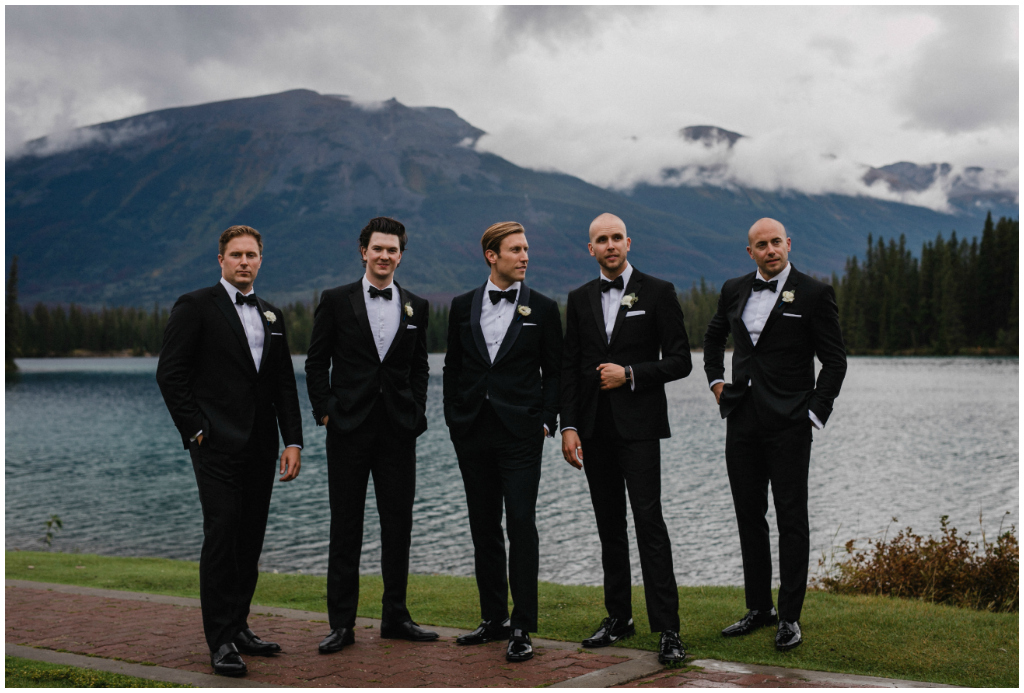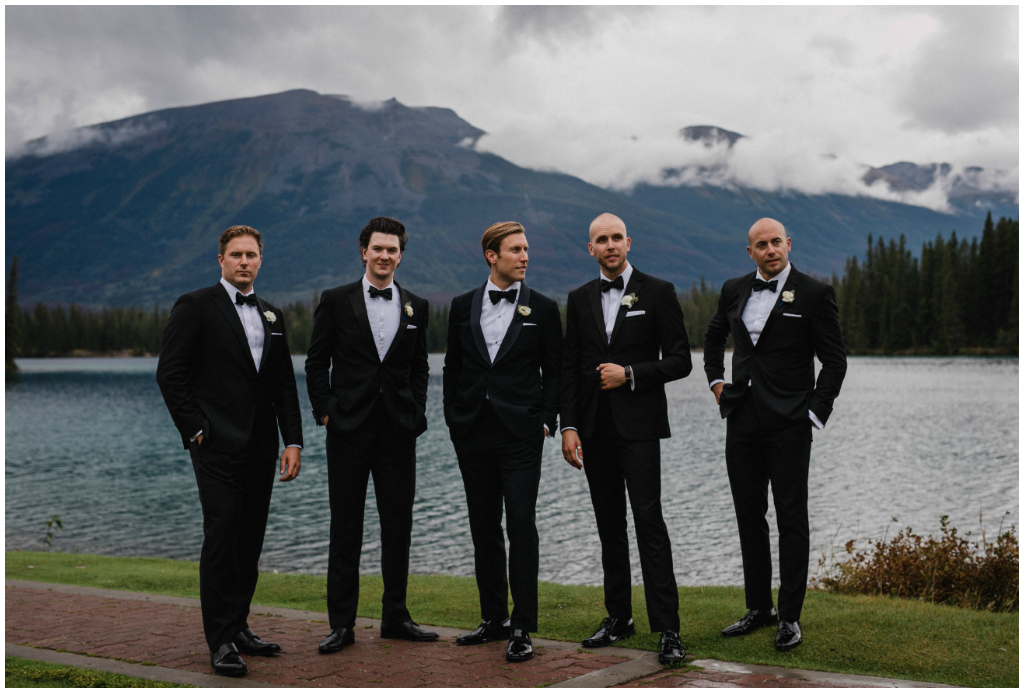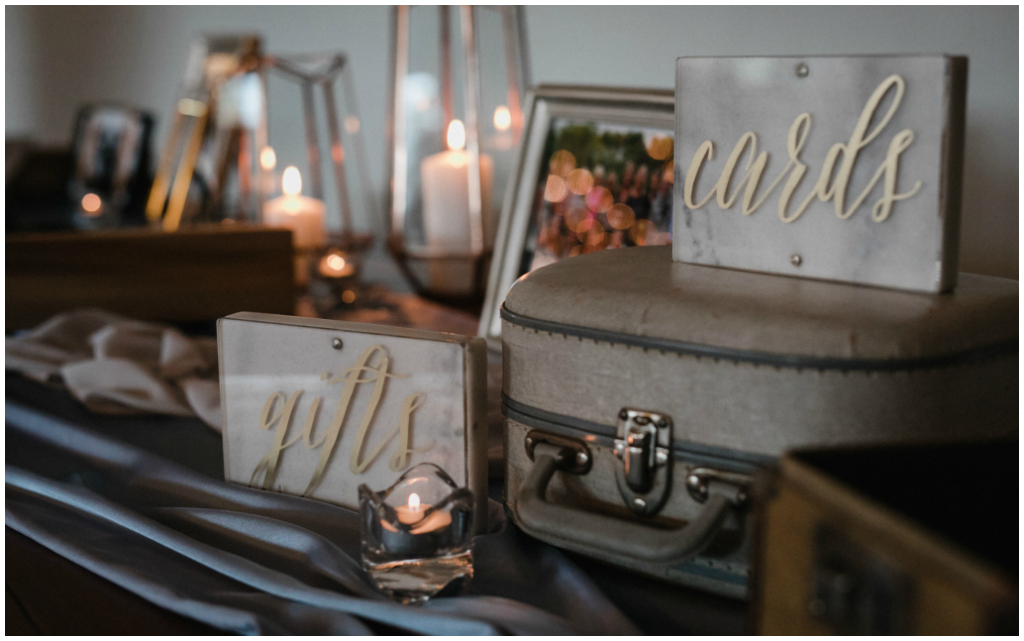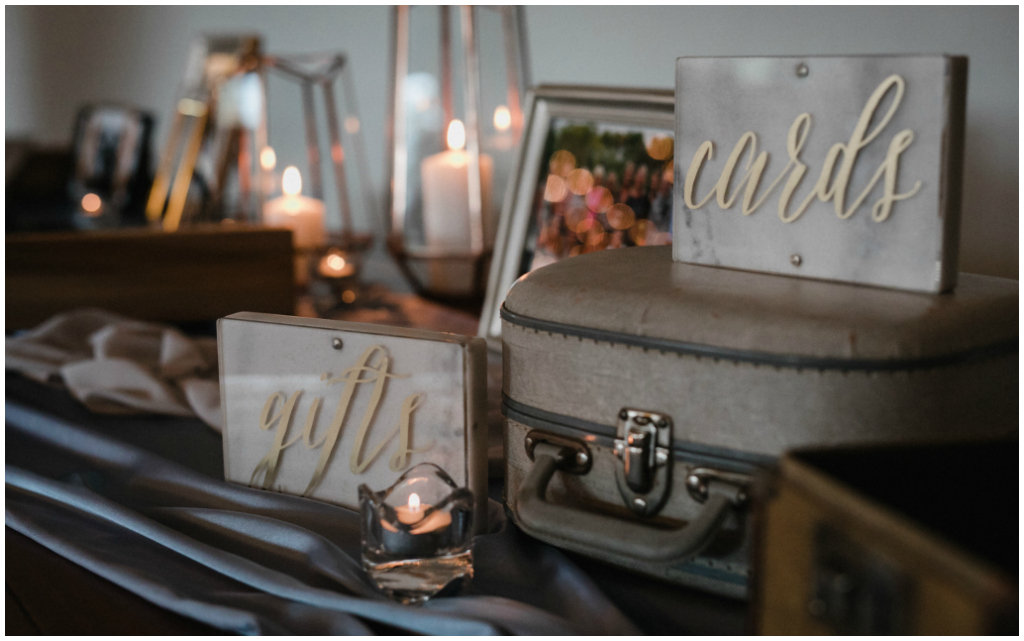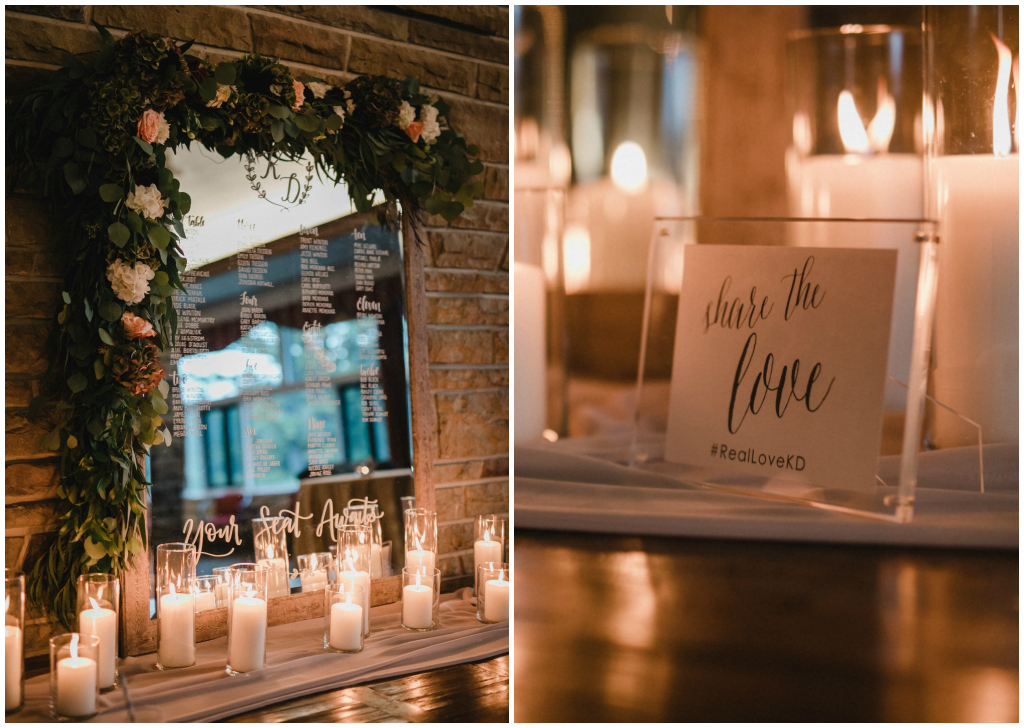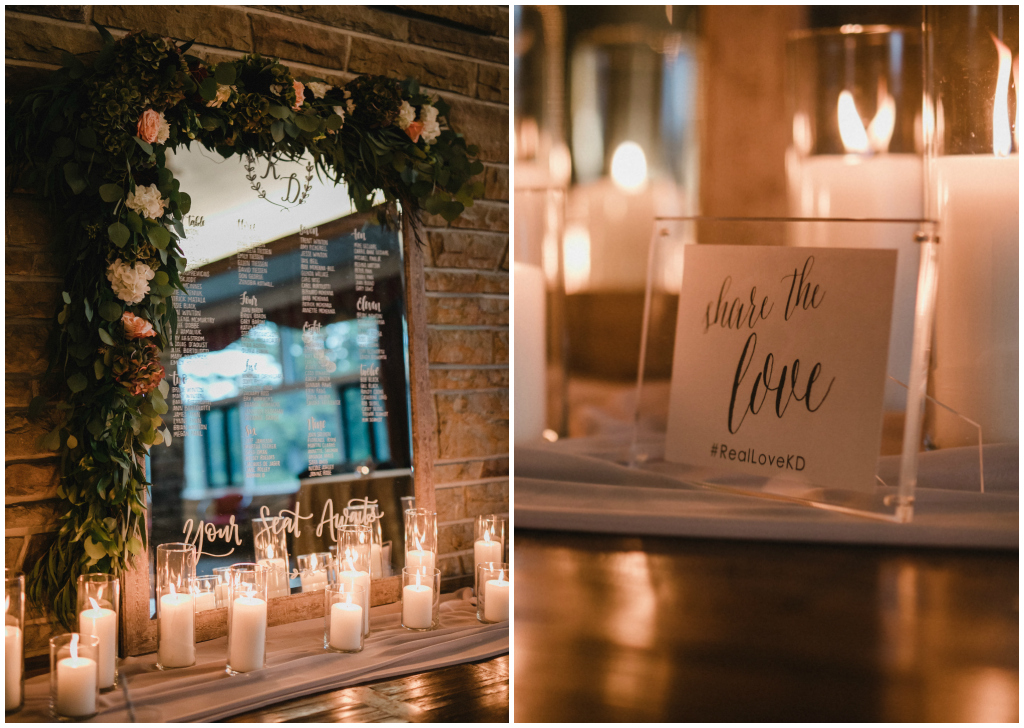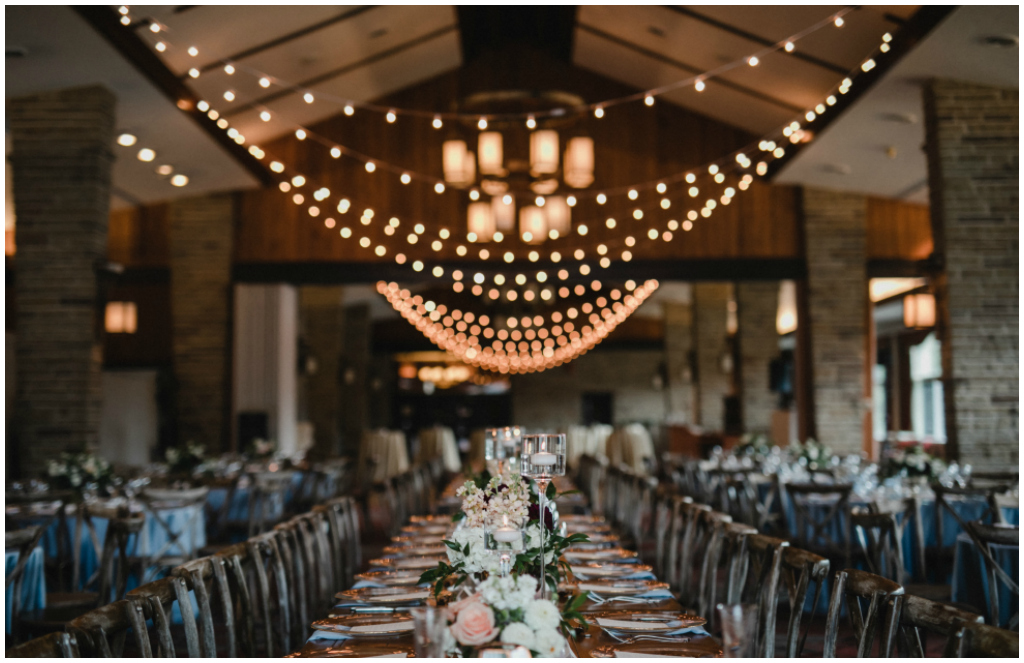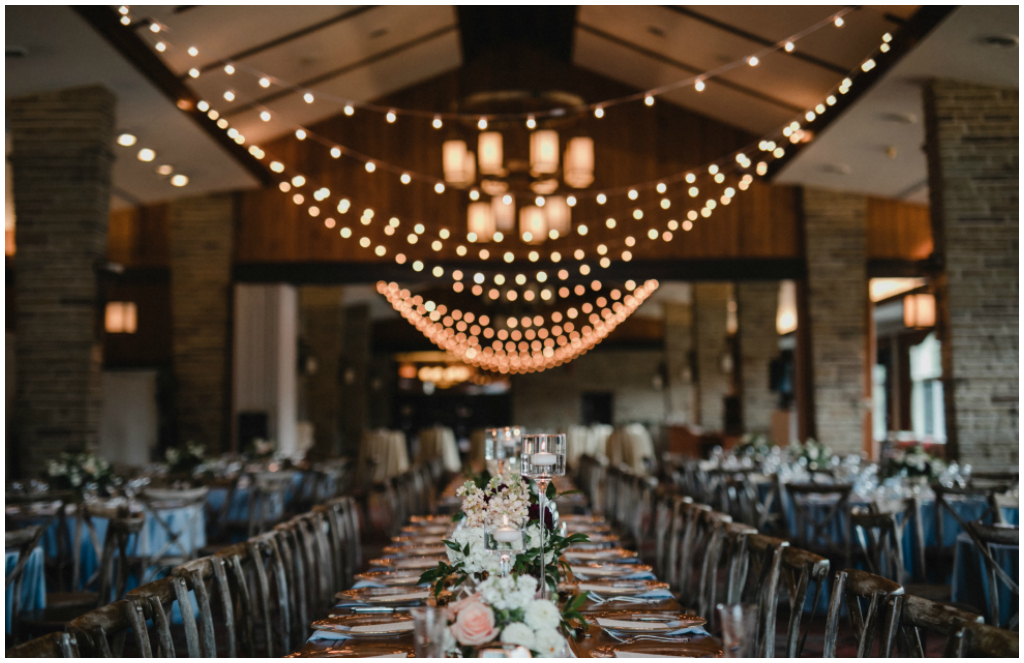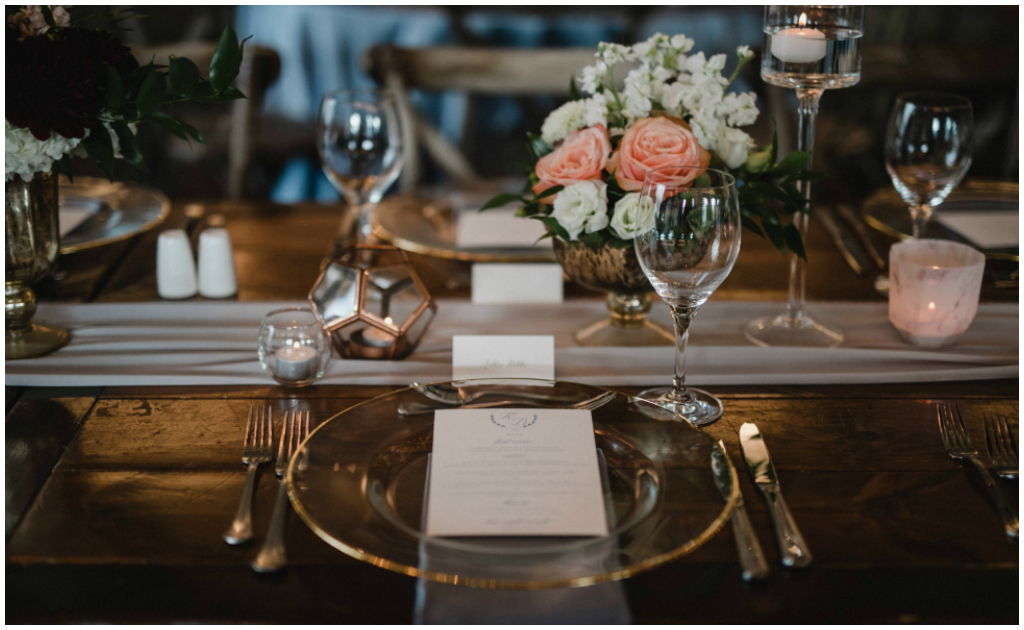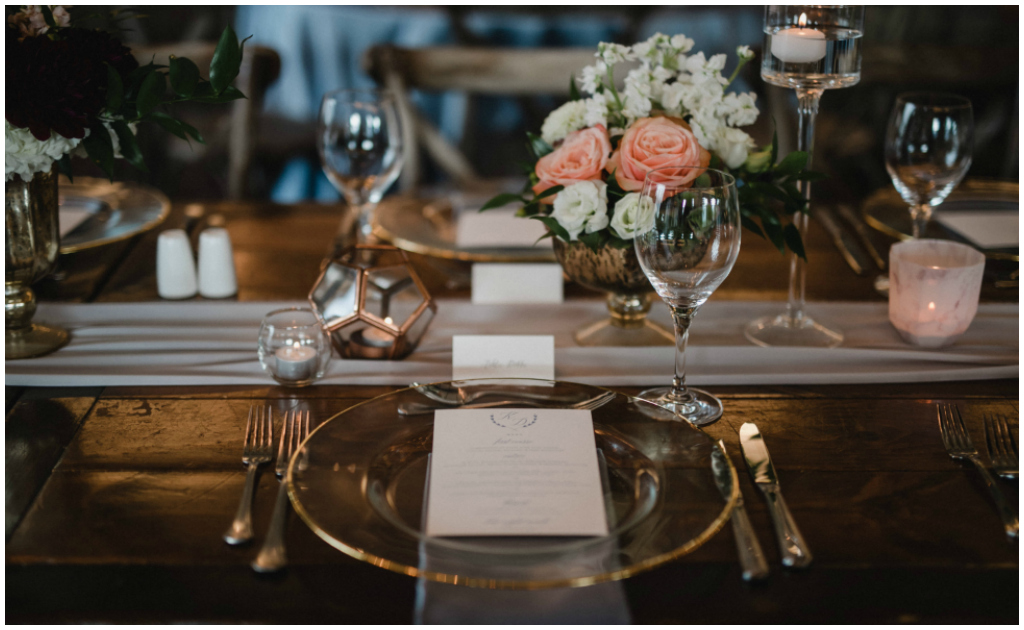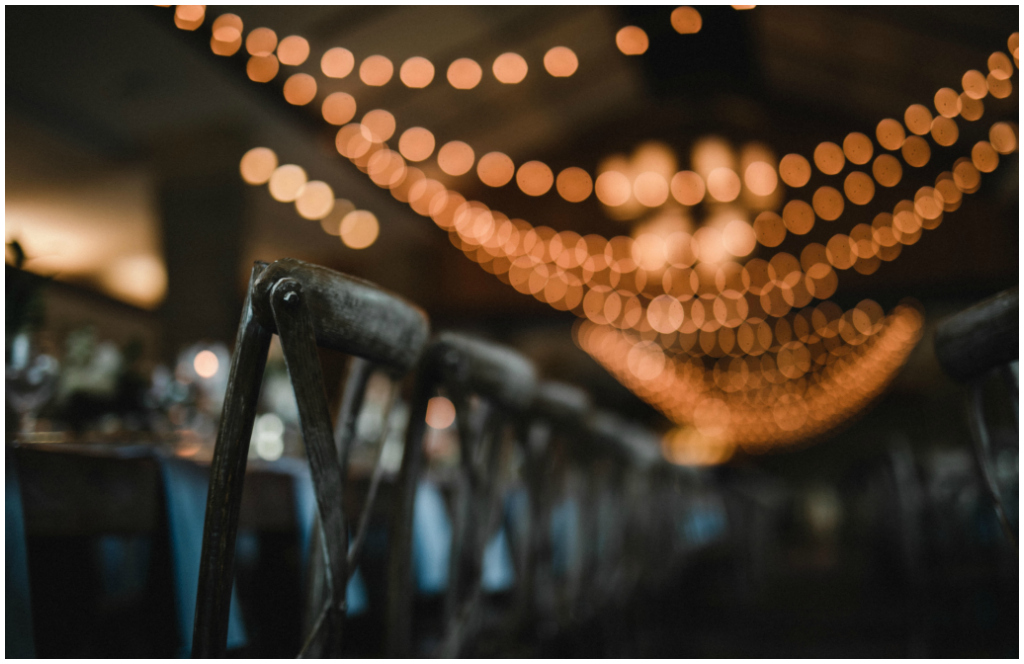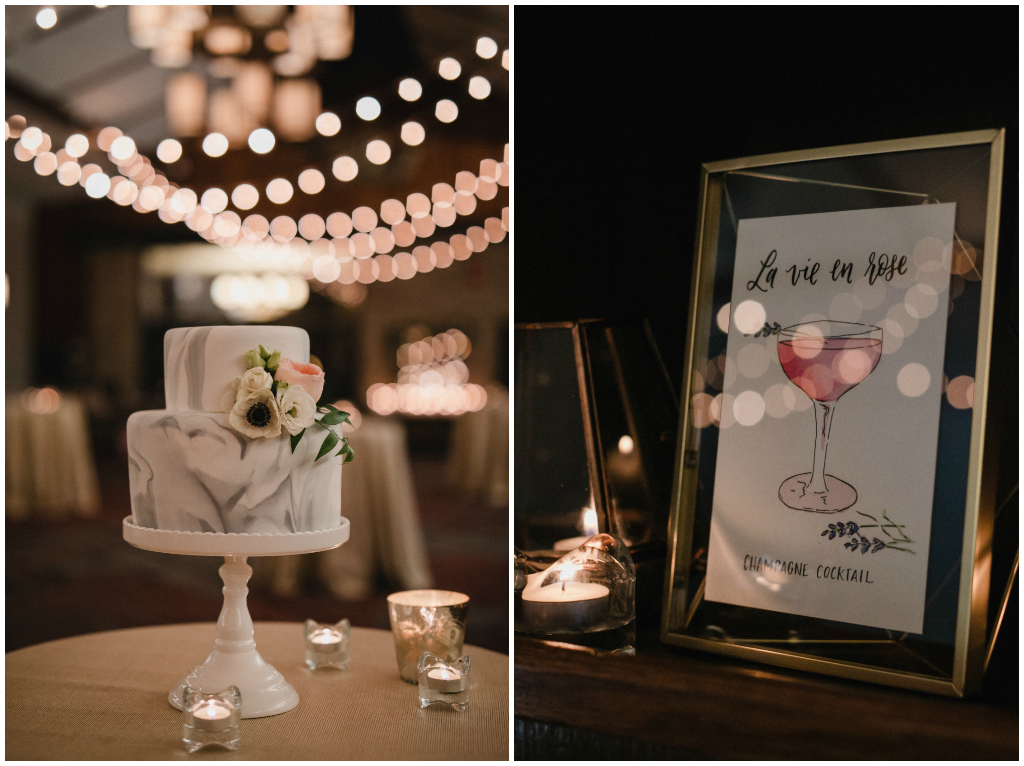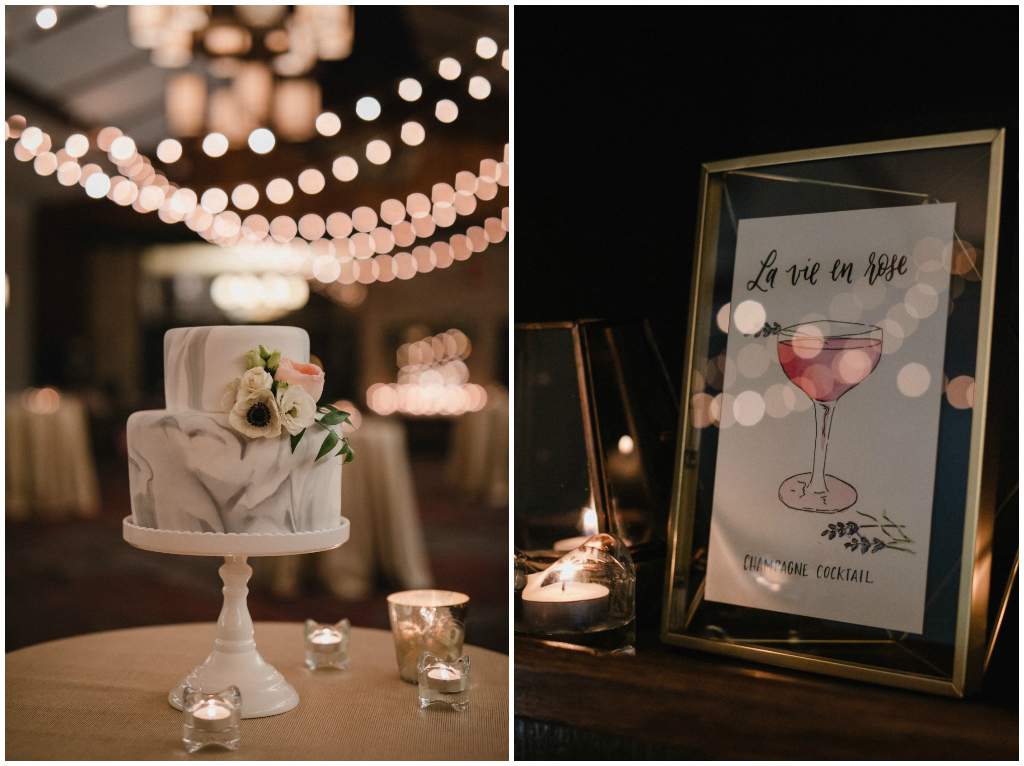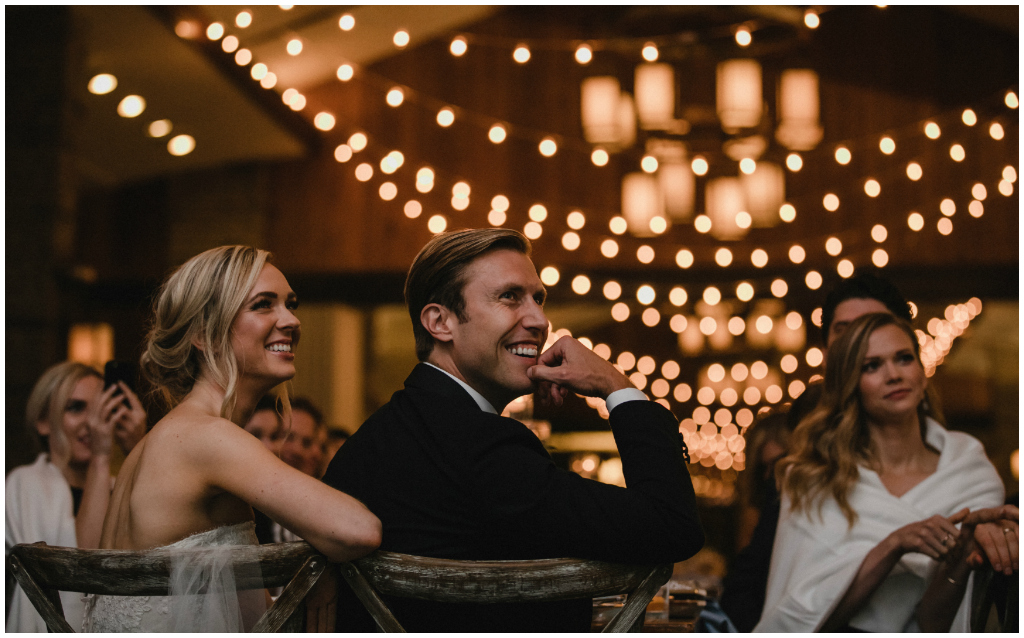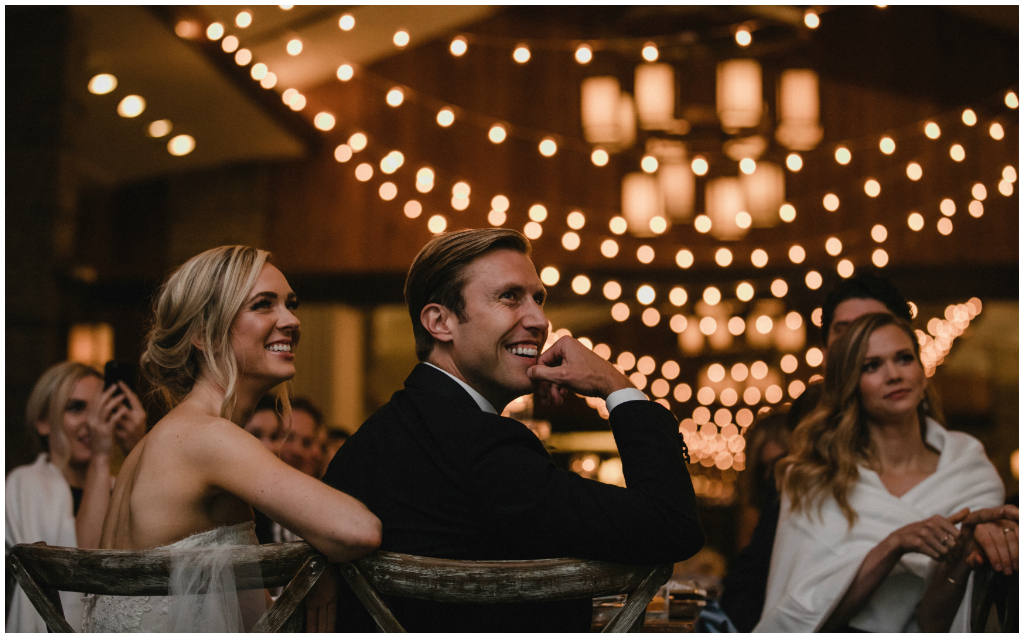 Suzanne, Lead Coordinator | Jennifer Bergman Weddings
Jasper Park Lodge Wedding Planner
+  +  +  +  +  +  +  +  +  +  +
Credits:
08/7/18
Nelia and Brennan wanted to celebrate their wedding with a close group of family and friends, and decided on a destination wedding so the festivities could be spread over a weekend. Their love of great wine and warm weather made Kelowna the perfect choice – I mean, who wouldn't want to be married in a vineyard!?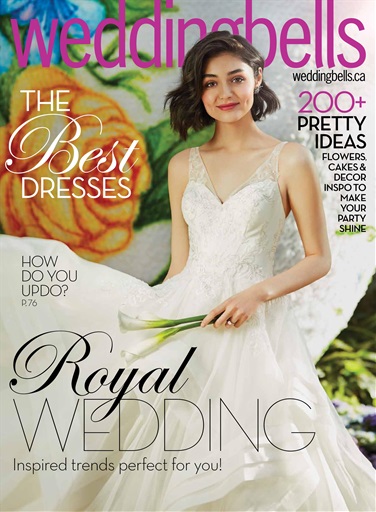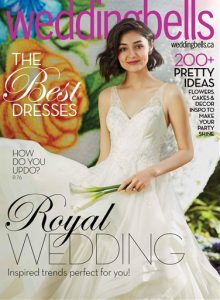 We arranged for shuttle transportation to take everyone from downtown Kelowna to the ceremony site at Ex Nihilo Winery in Lake Country. Forest fires in the Okanagan region made the view a bit hazy, but it was still a stunningly beautiful backdrop for their vows. Following the ceremony, guests enjoyed sparkling wine and passed canapés in the vineyard.
The reception was held at a true gem of a venue – The Laurel Packinghouse in downtown Kelowna. The building is part of the Kelowna Museums Society and its exposed brick, wooden beam ceiling and hardwood floors made it the perfect canvas for an Industrial Glam design. A soft neutral palette of whites, creams, blush and gold added romance to the setting. Lush greenery runners and a stunning hanging greens head table backdrop brought life and vibrancy to the space. Ample candlelight on the tables and café lights strung from the ceiling beams added a warm, welcoming glow to the event.
The four-course meal was one of the best we've ever had at a wedding, and that's all thanks to Details Catering. The perogies appetizer course was a nod to Brennan's Ukrainian heritage and this was certainly a highlight of the meal. An absolute must-have for Nelia and Brennan was McDonald's cheeseburgers as a late night snack! Their wishes were fulfilled, and guests munched on the McD's delicacies while dancing up a storm to the mixes of DJ Invizible.
Featured in the Fall/Winter 2018 issue of Weddingbells Magazine, here's a sampling of the gorgeous images by Jenna Hill Photography and a fantastic highlight video of their day by Tailored Fit Films.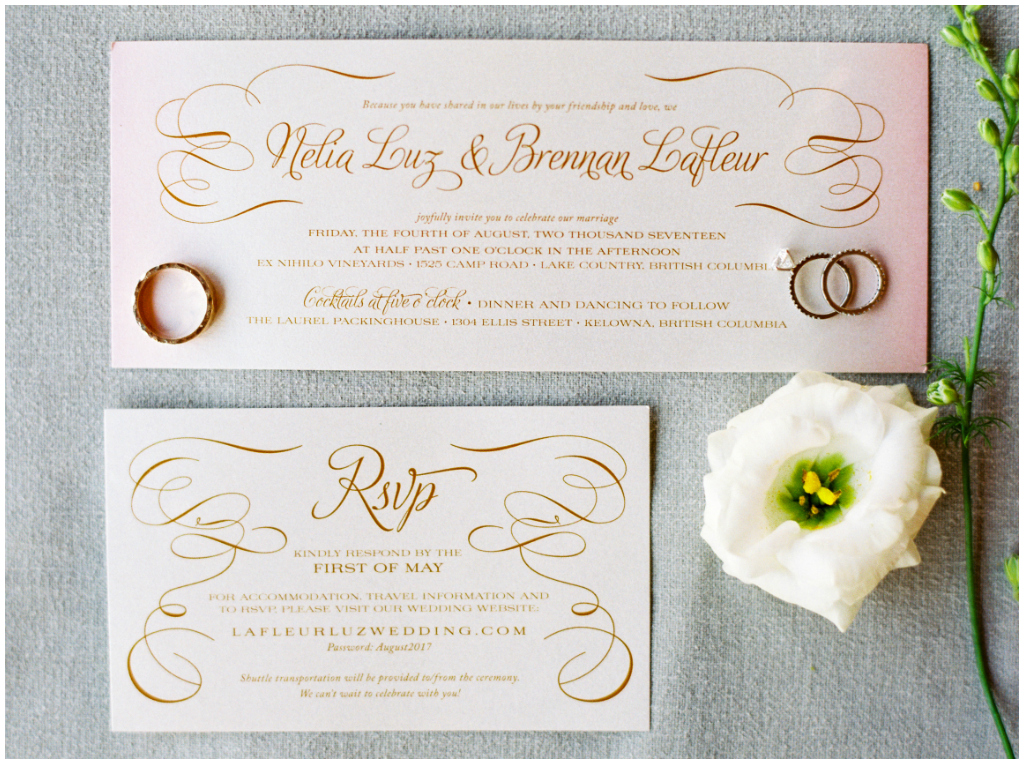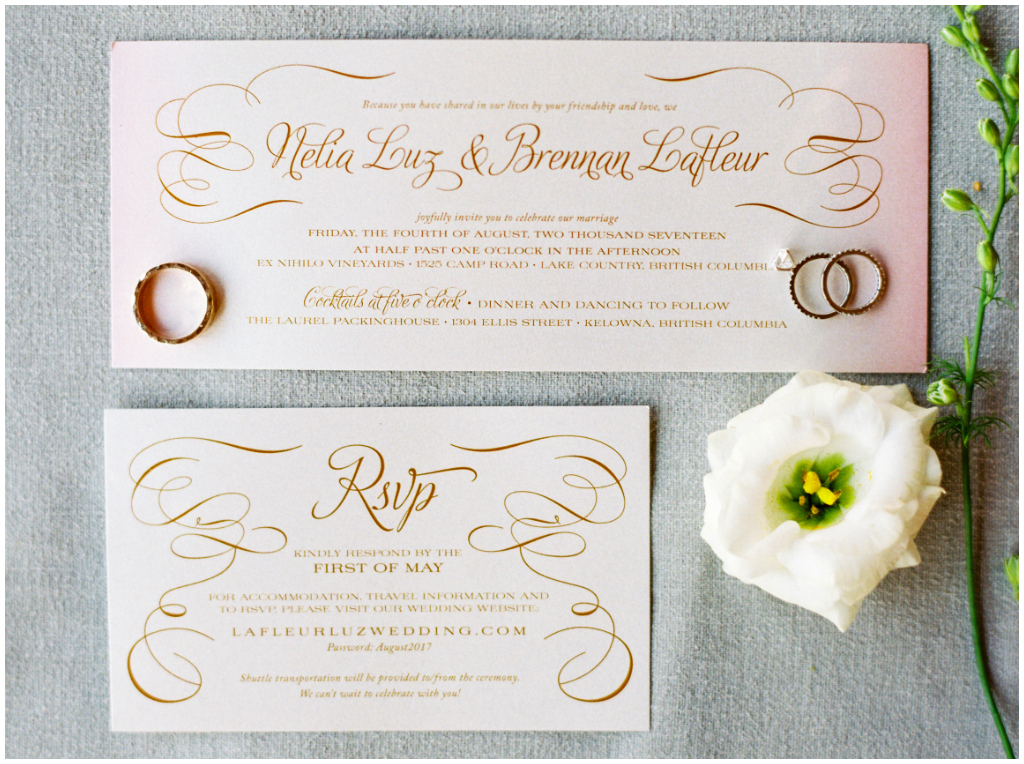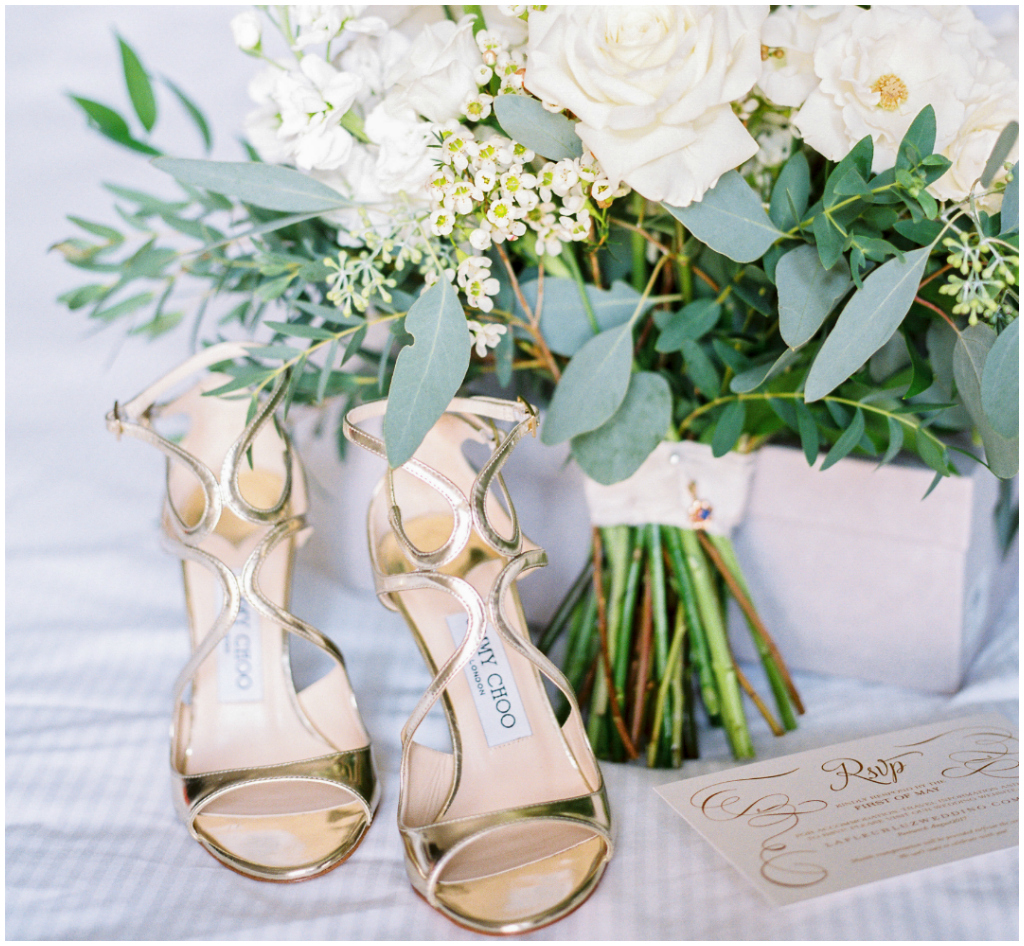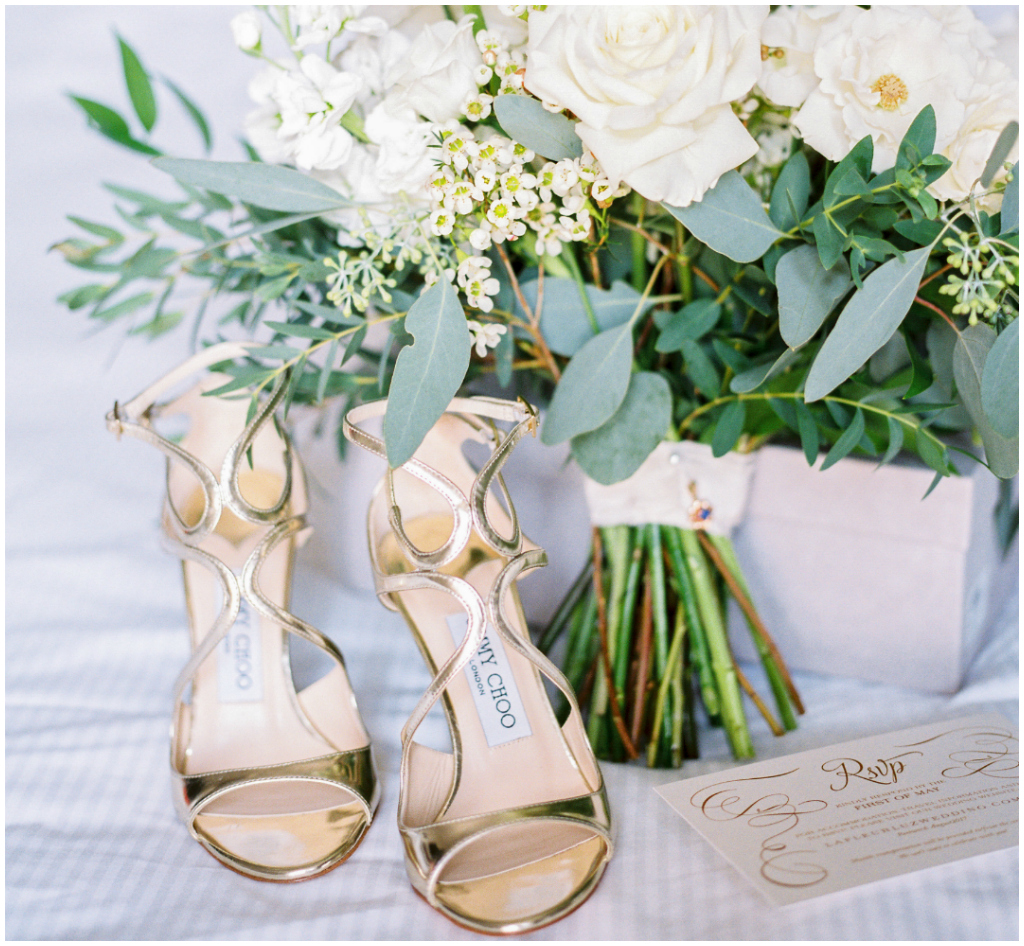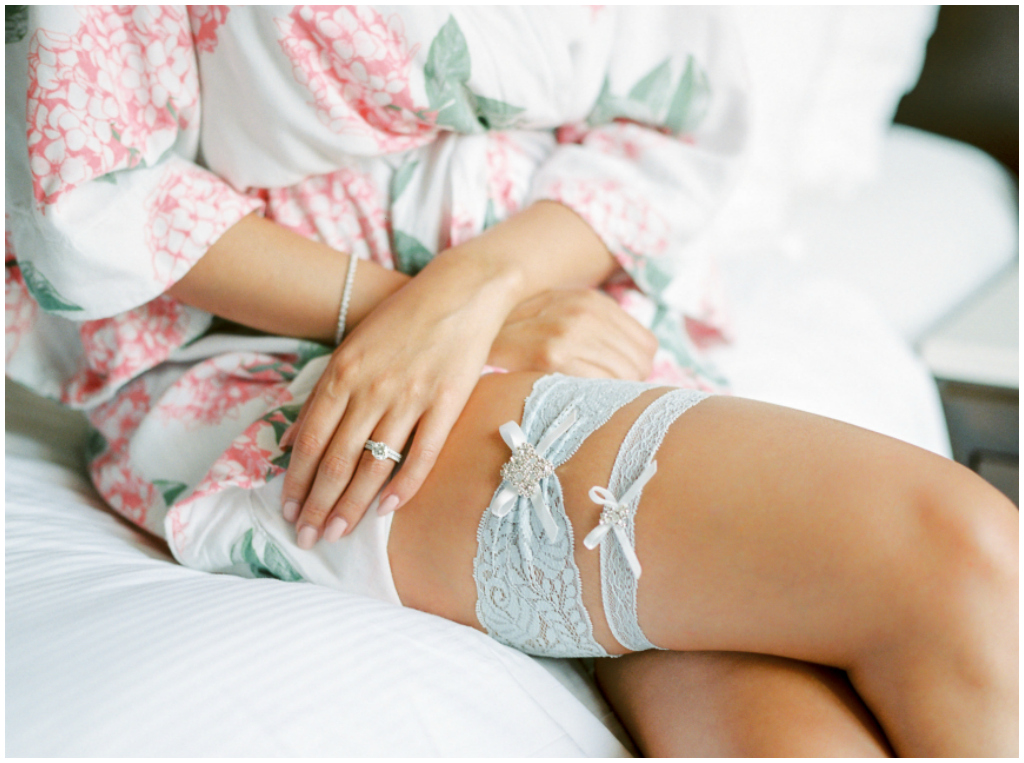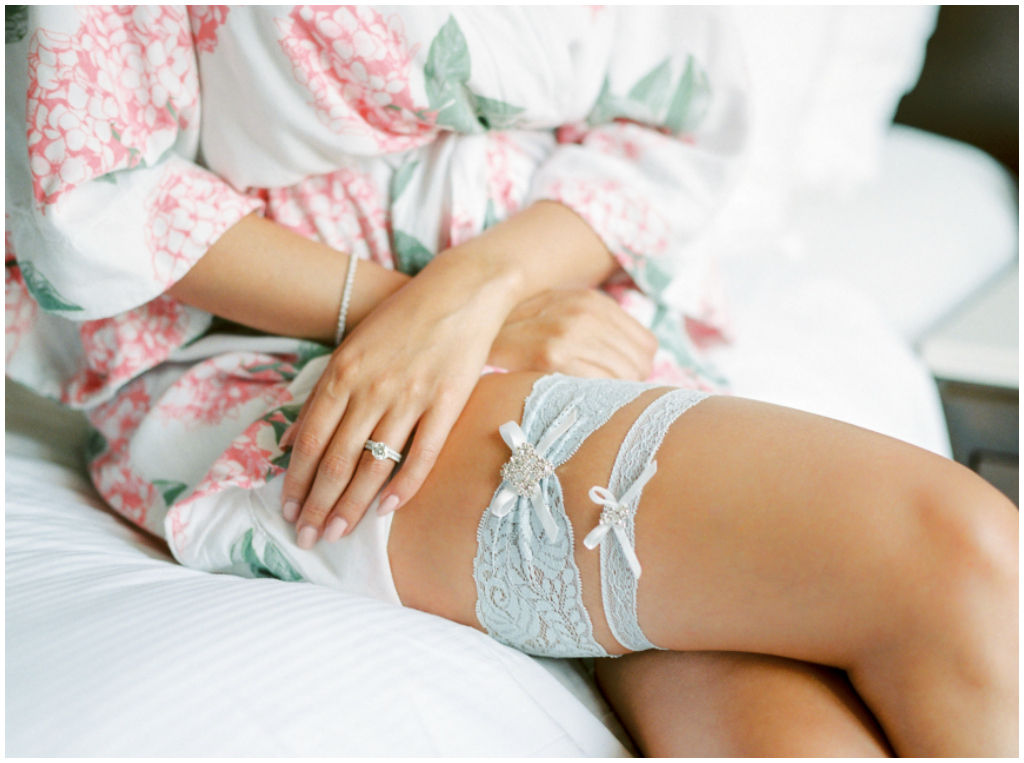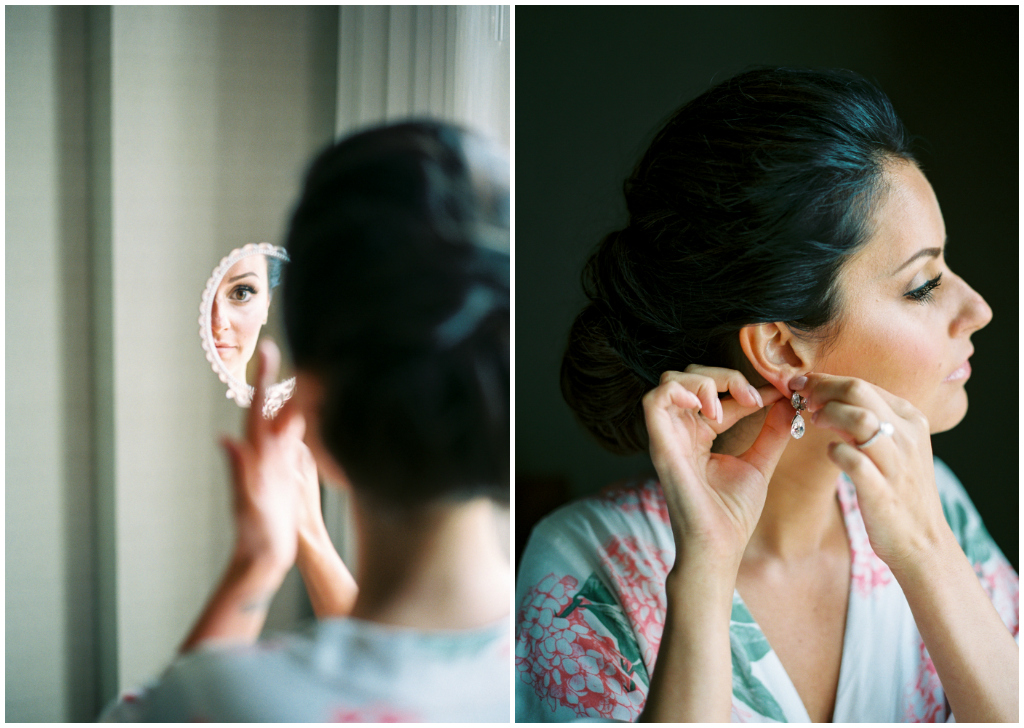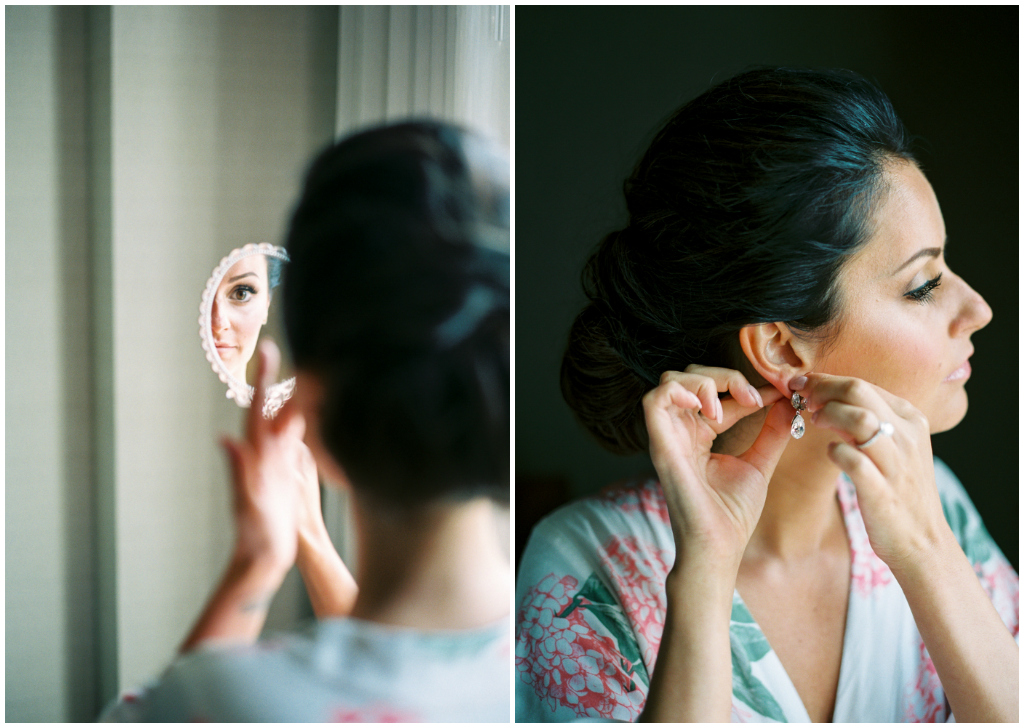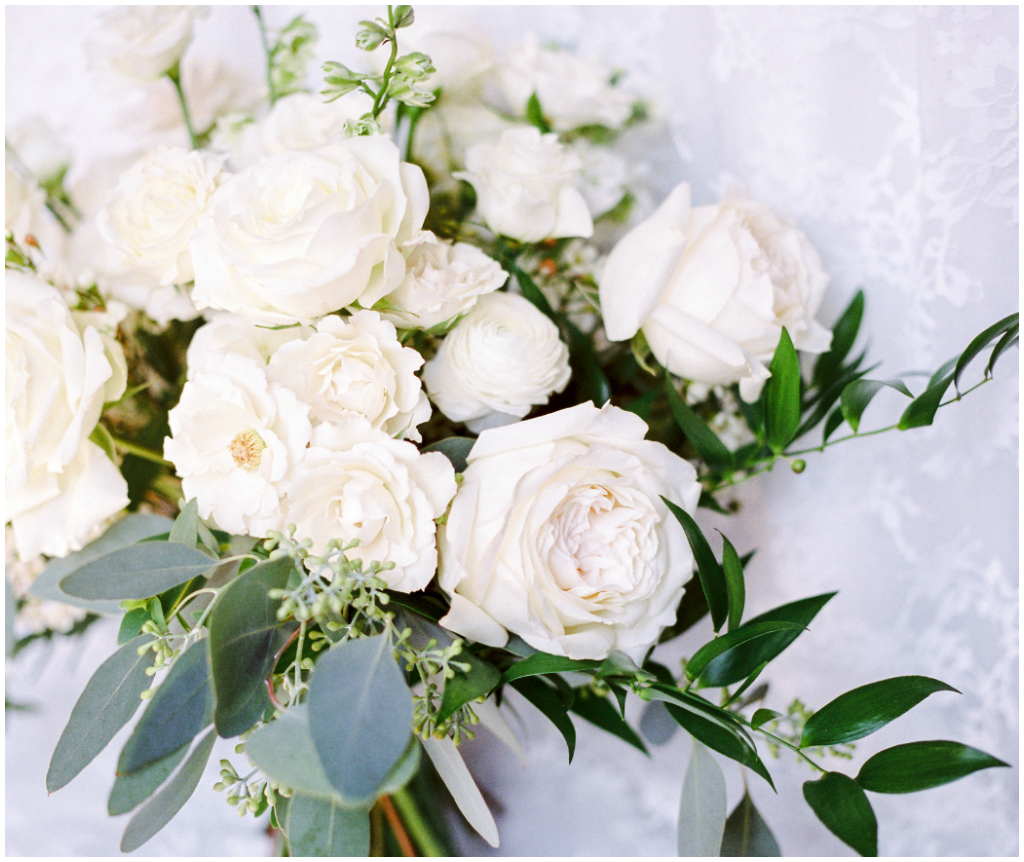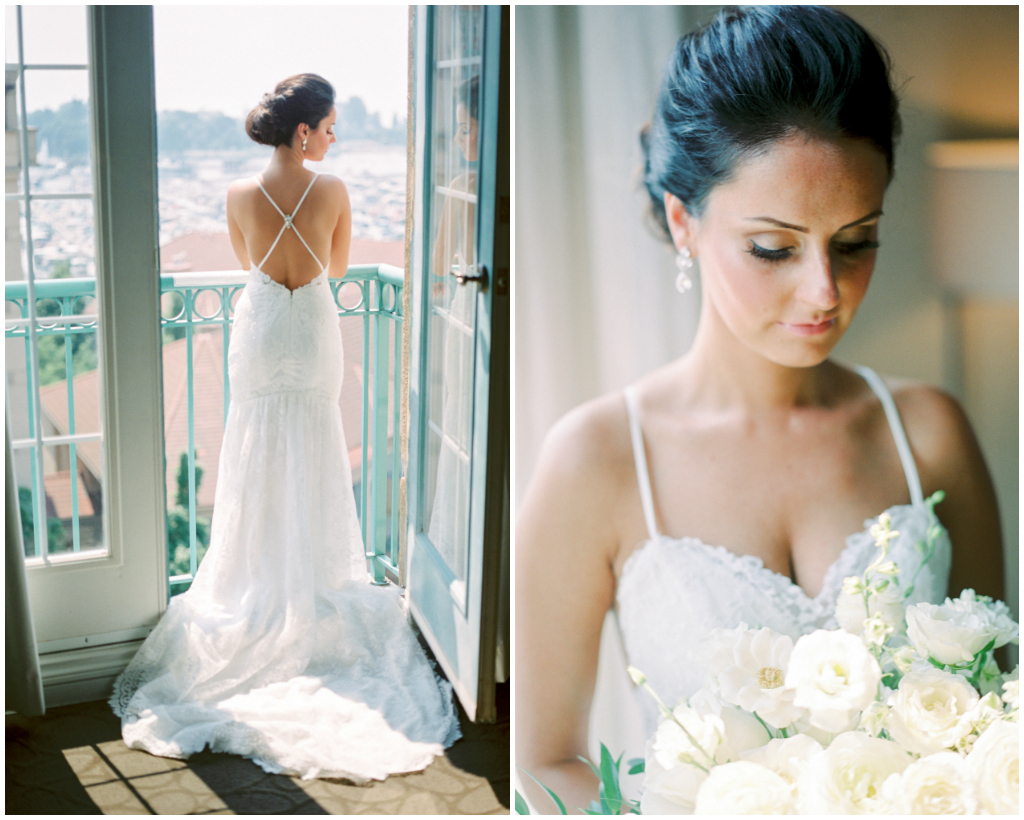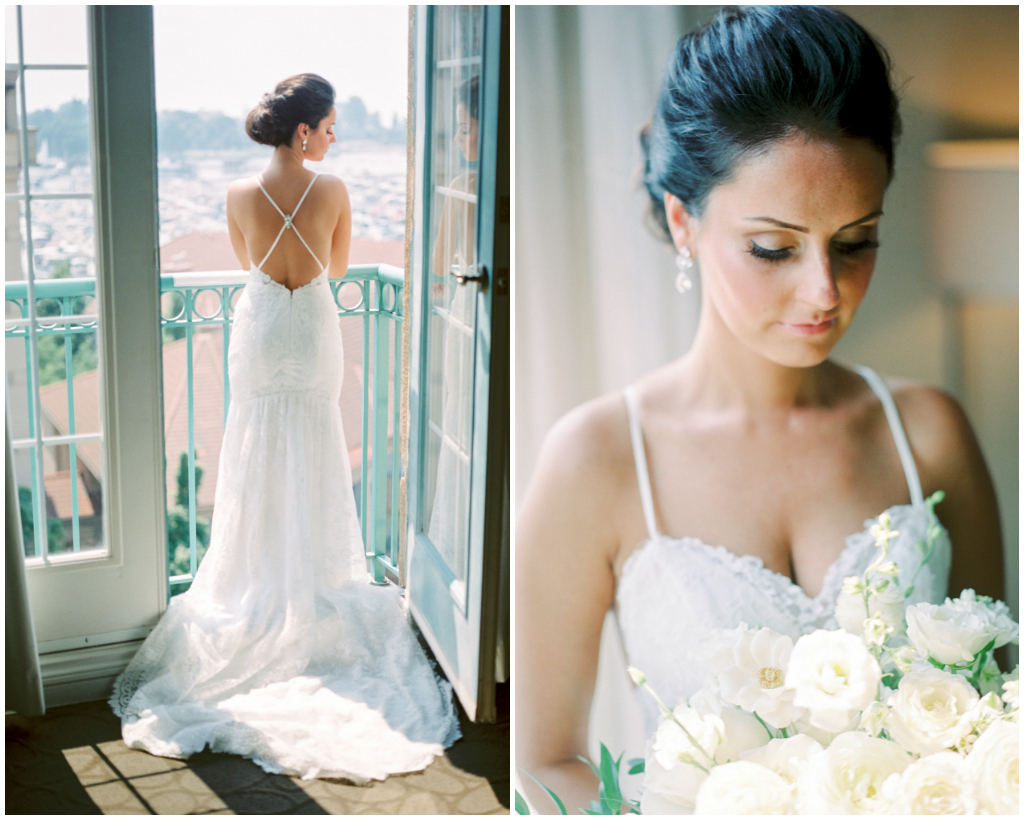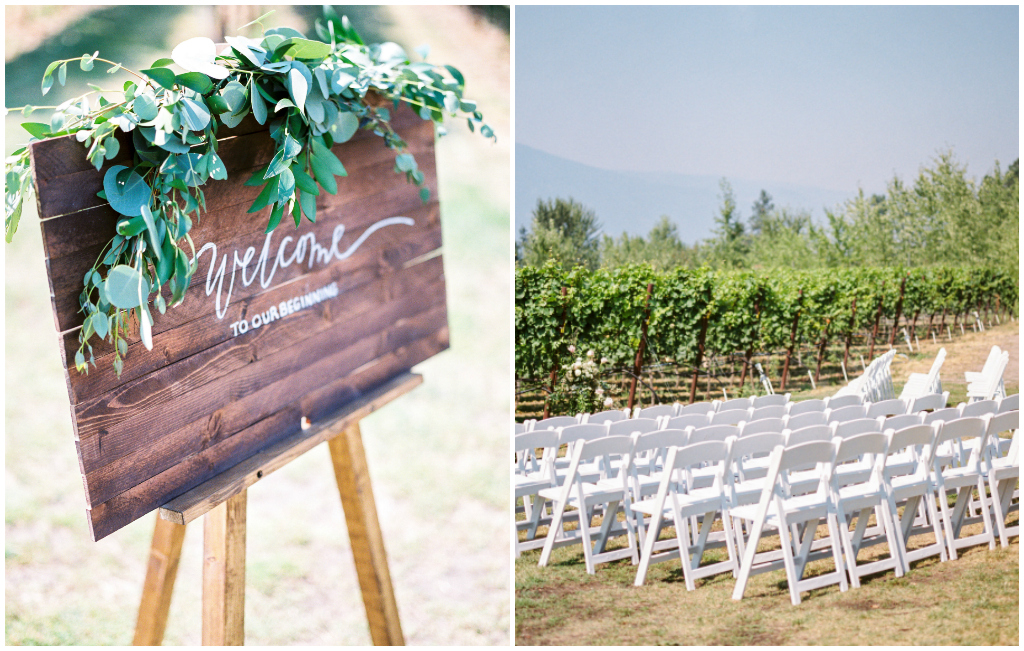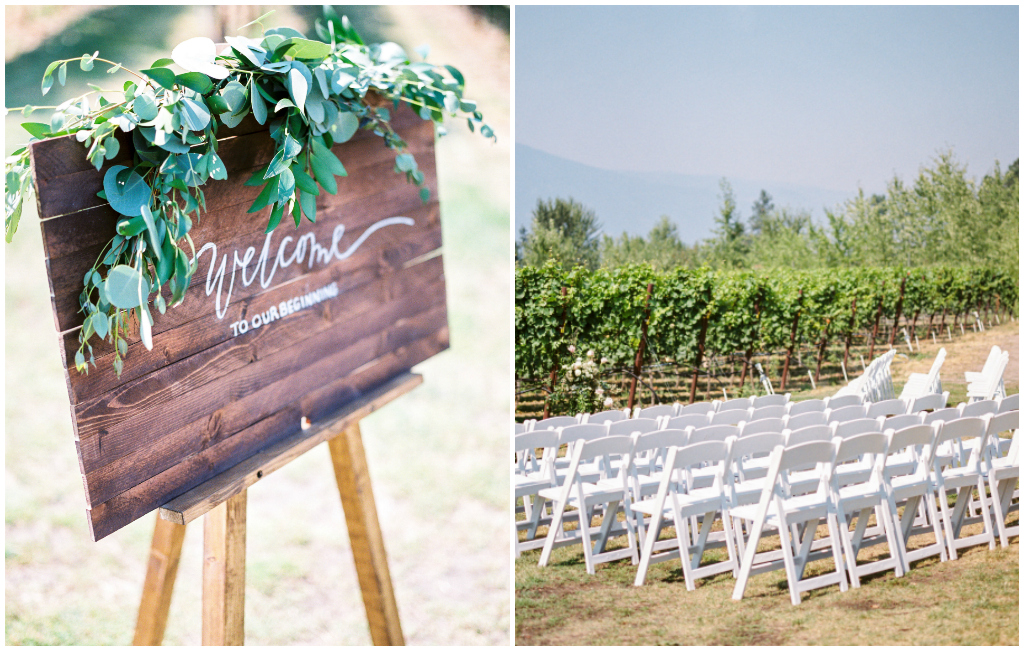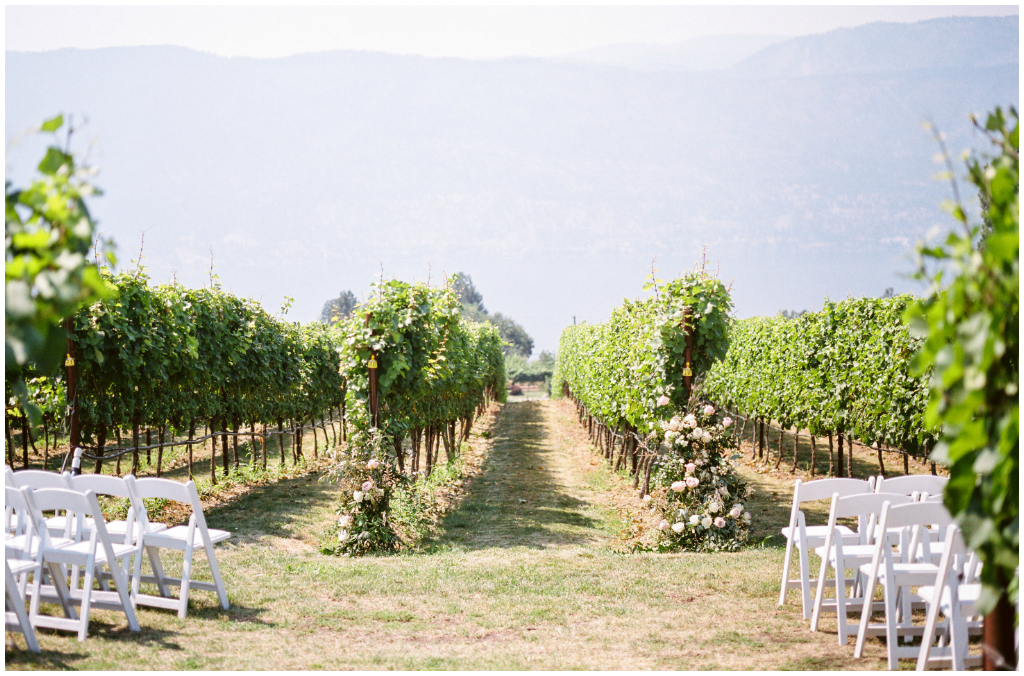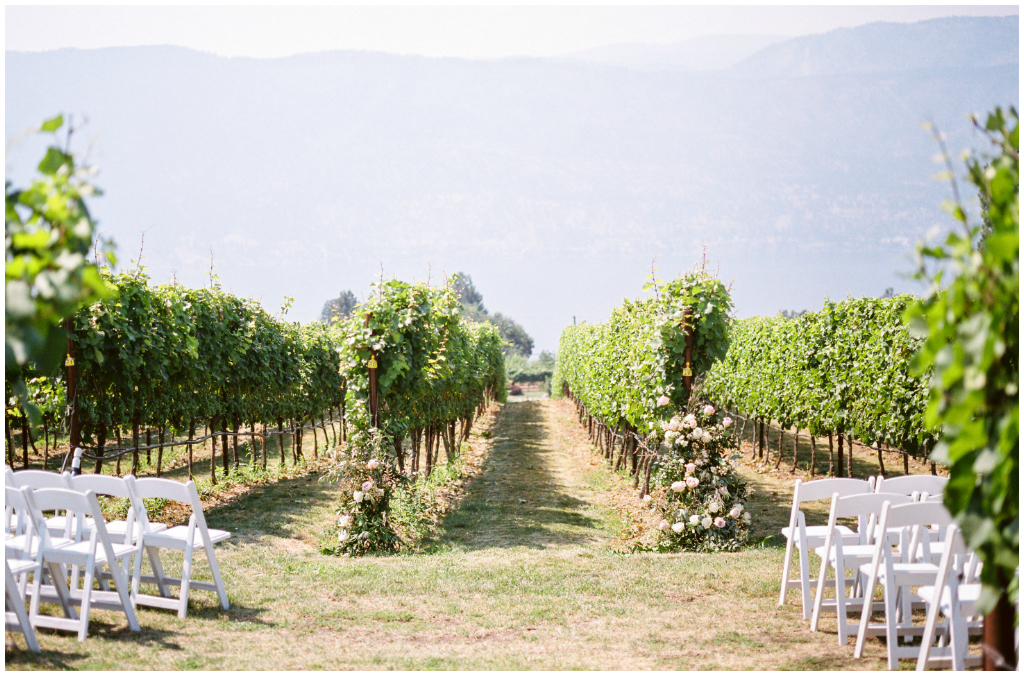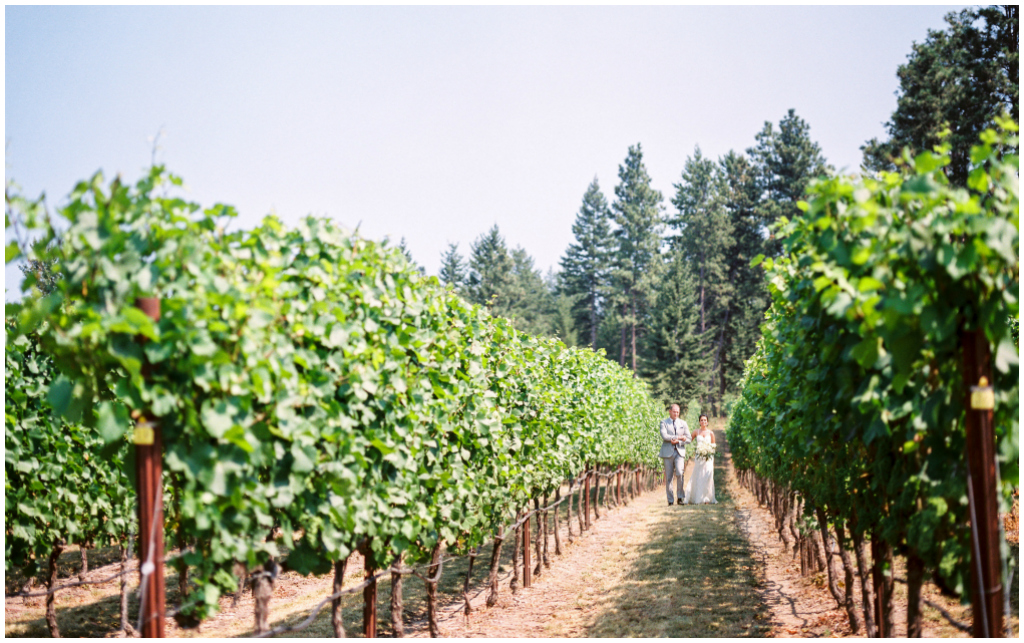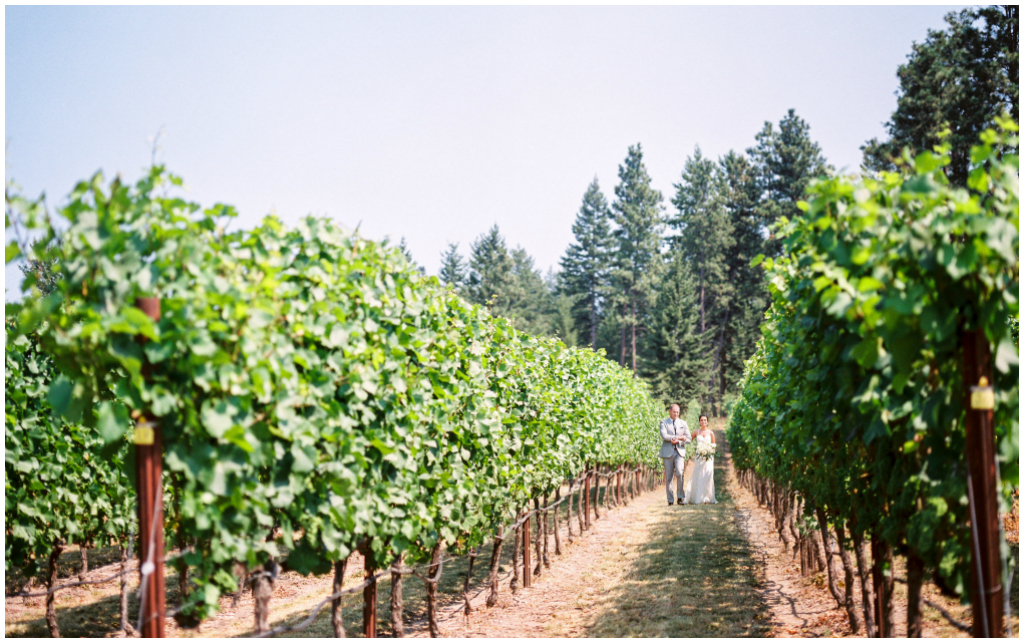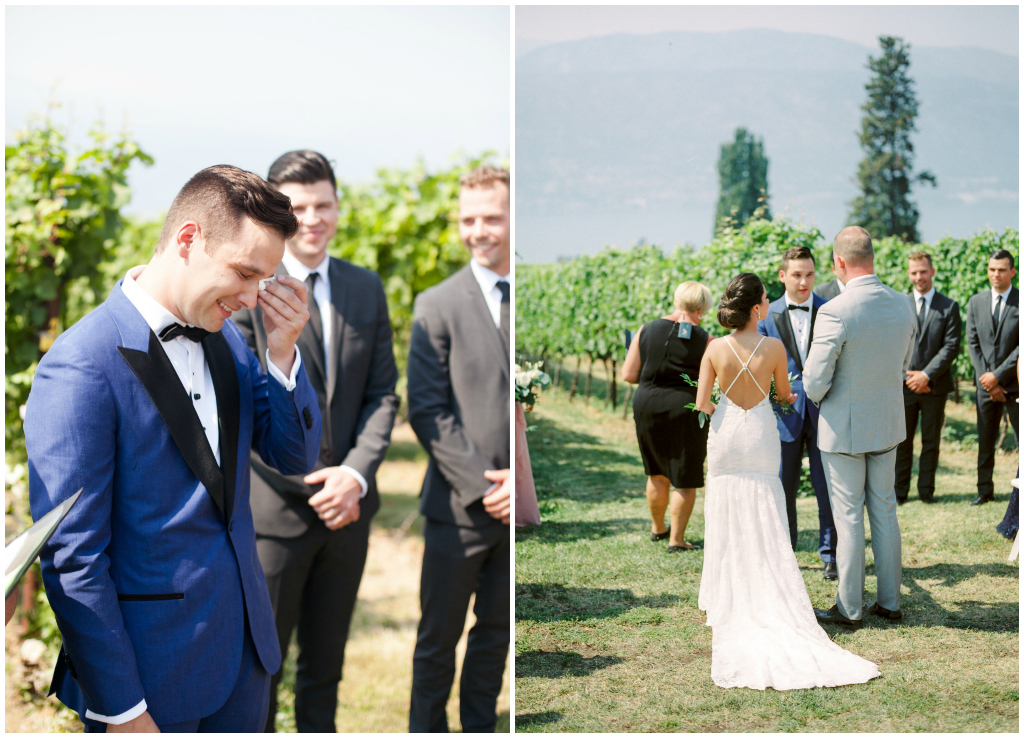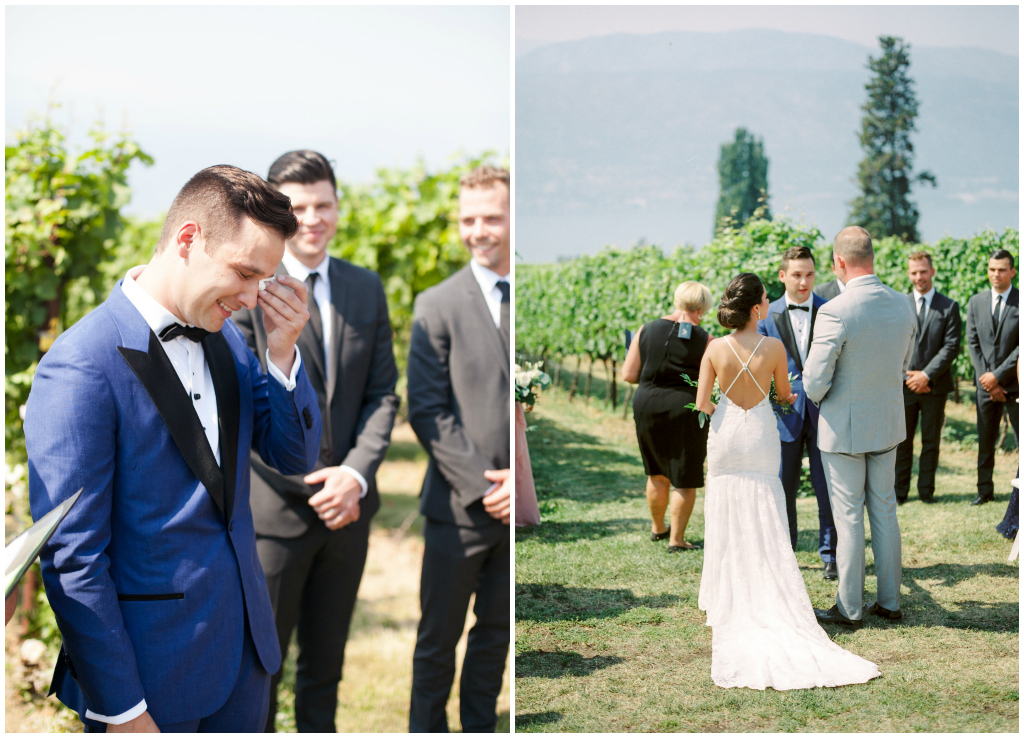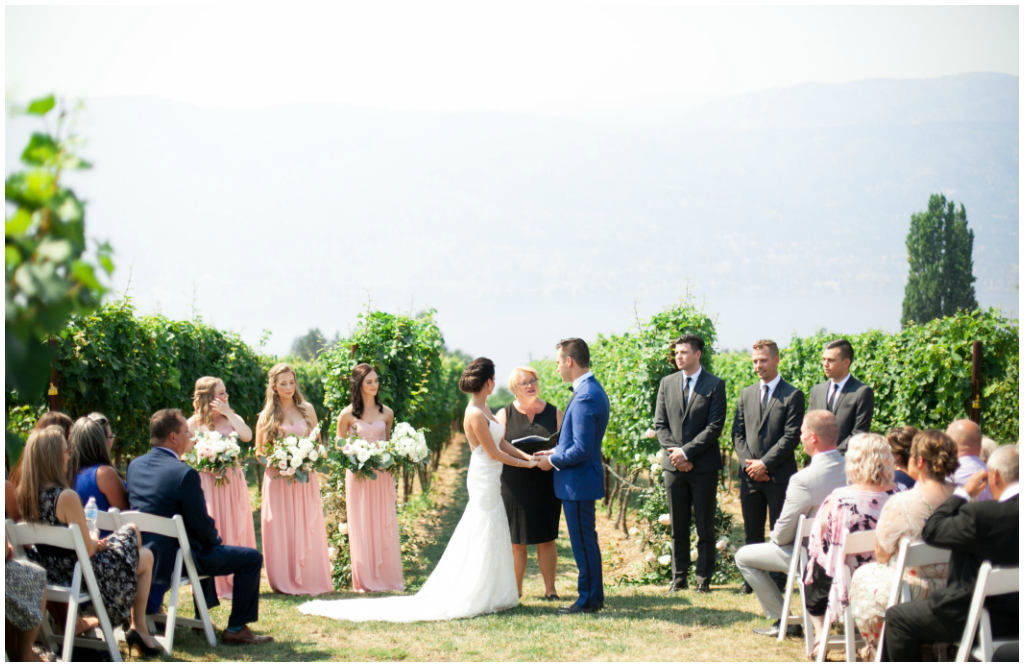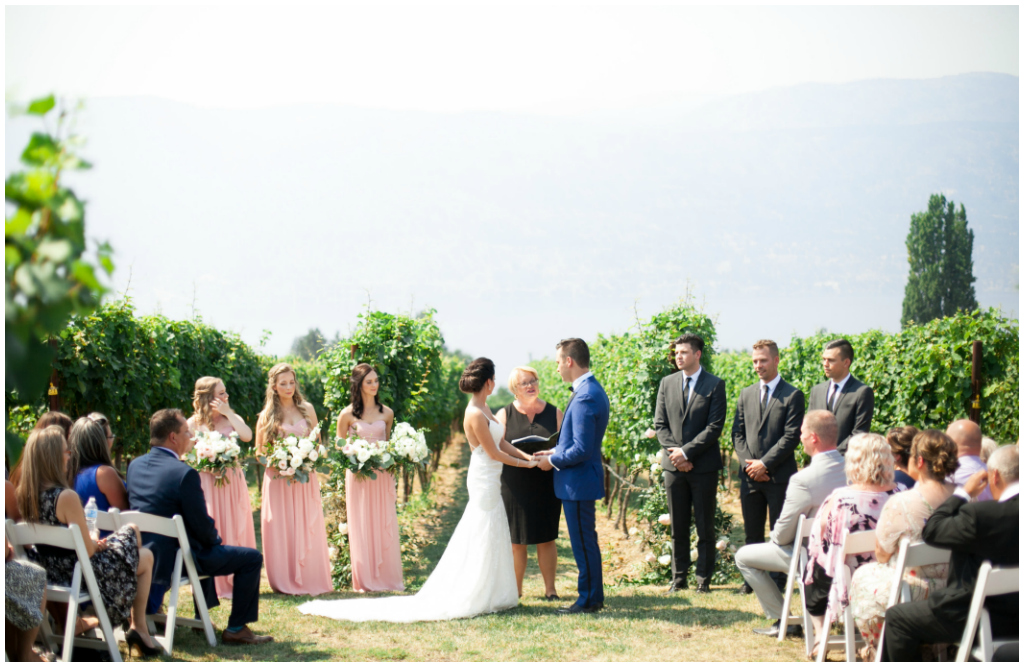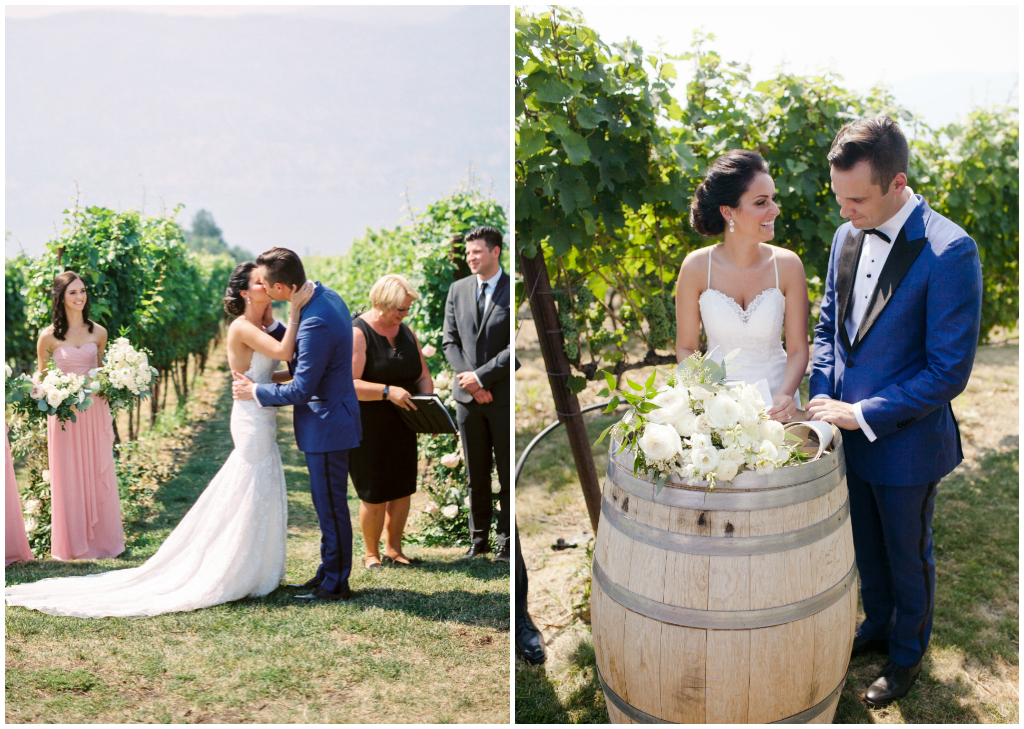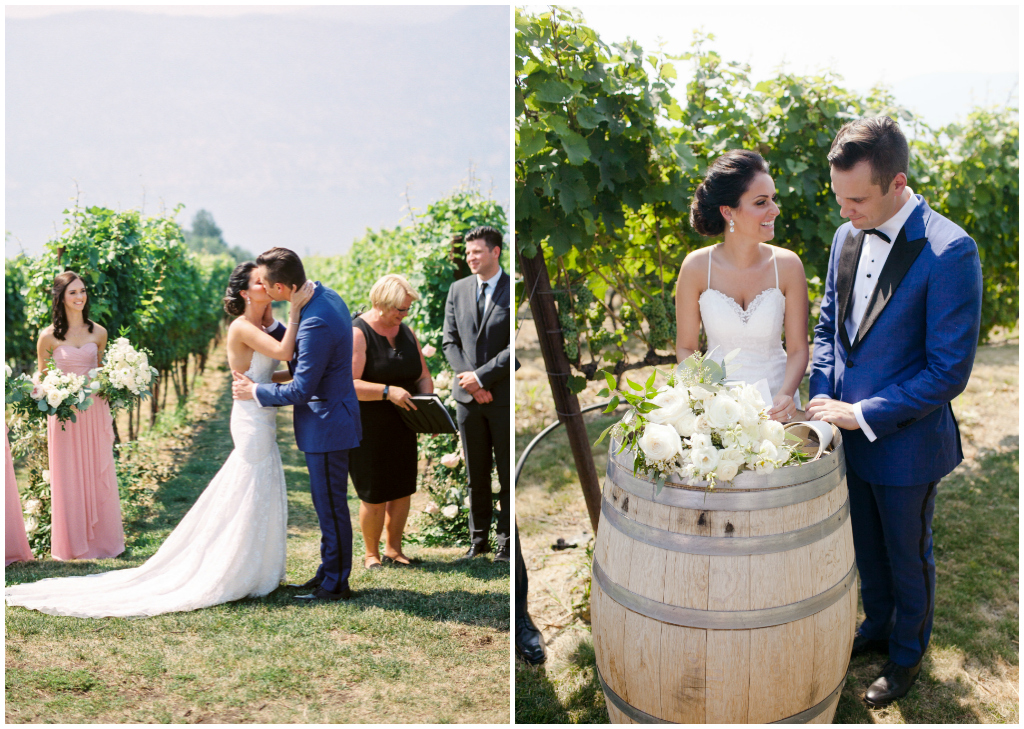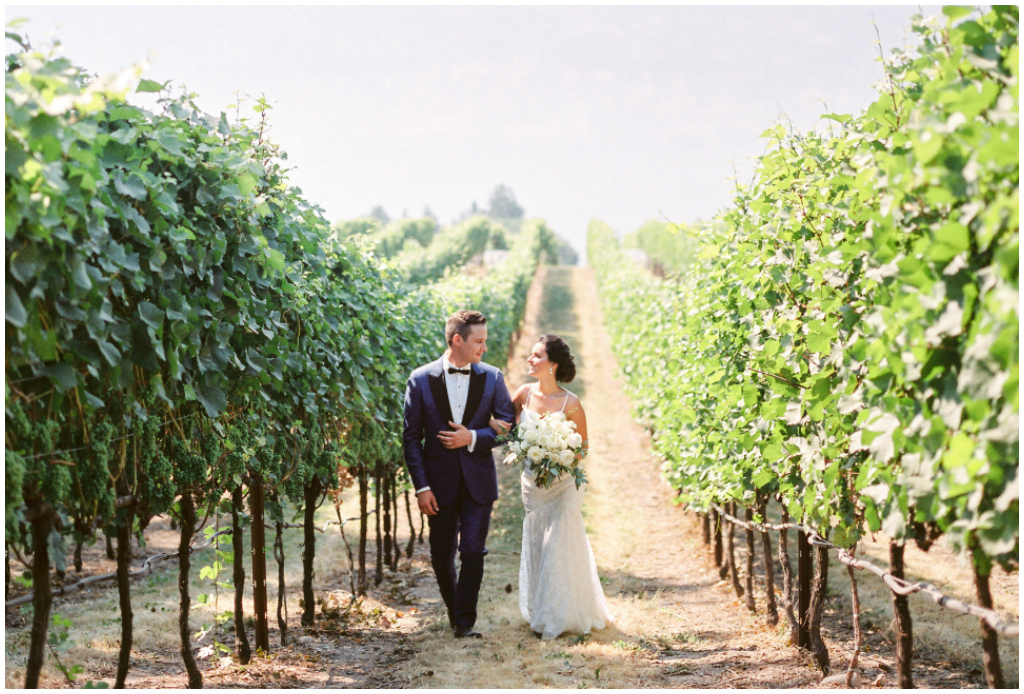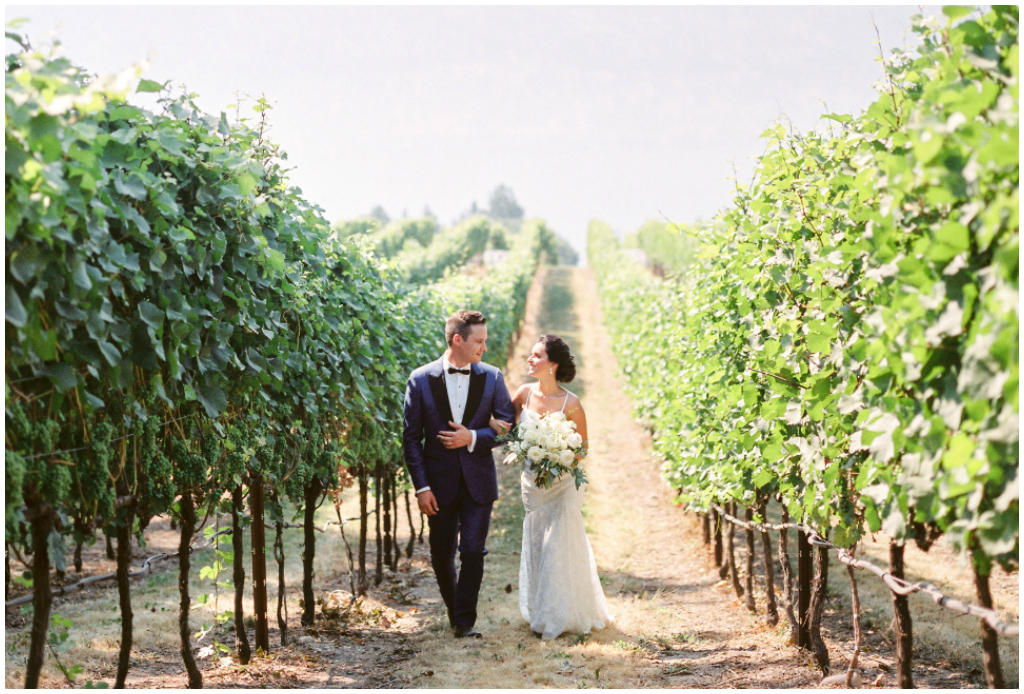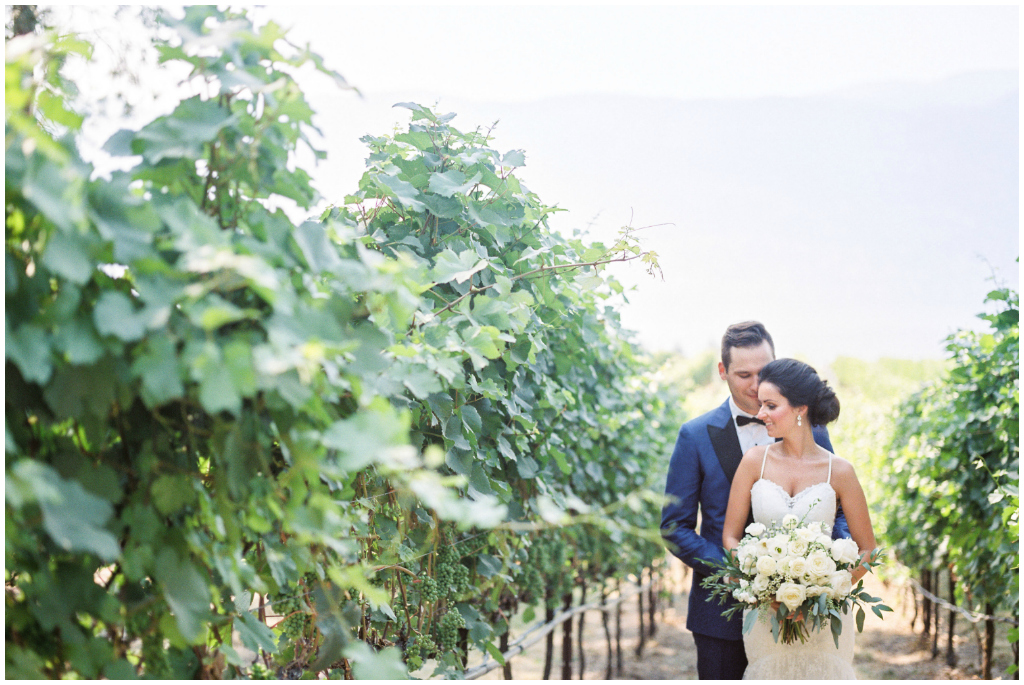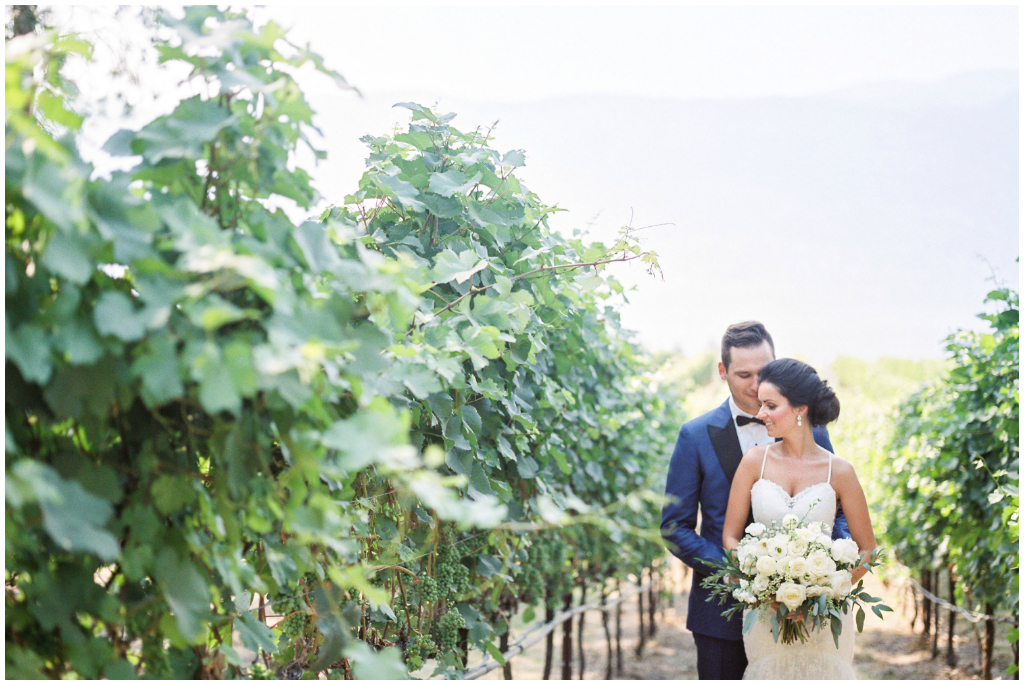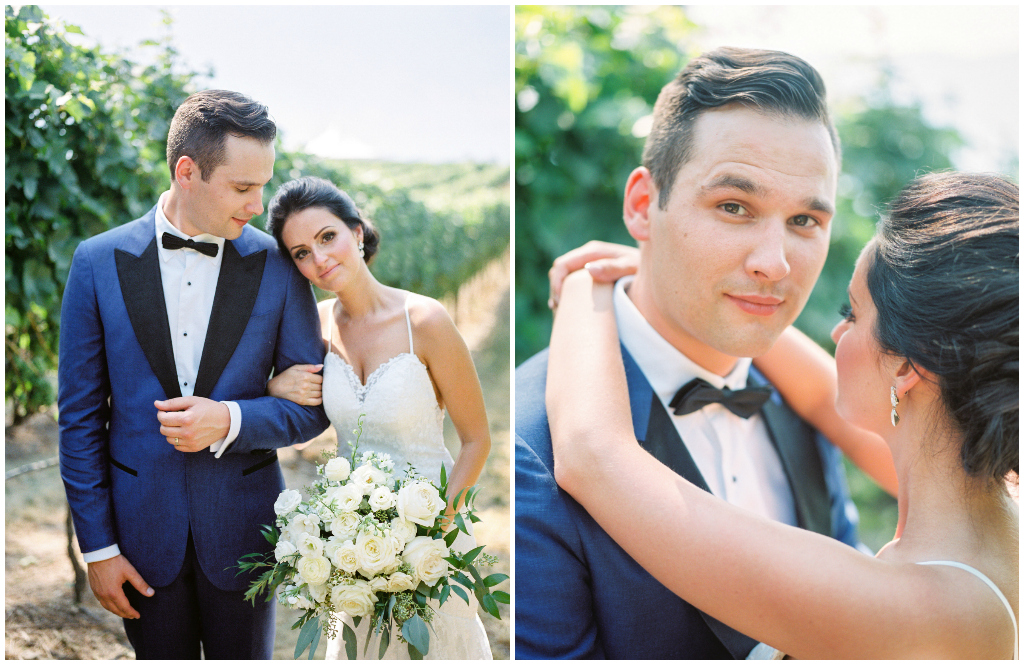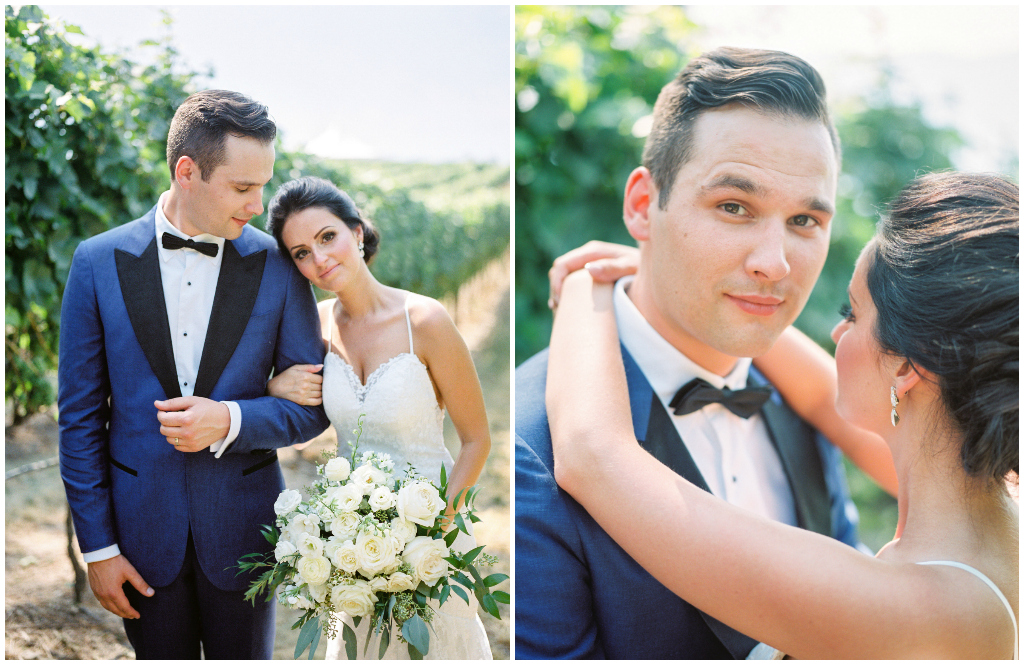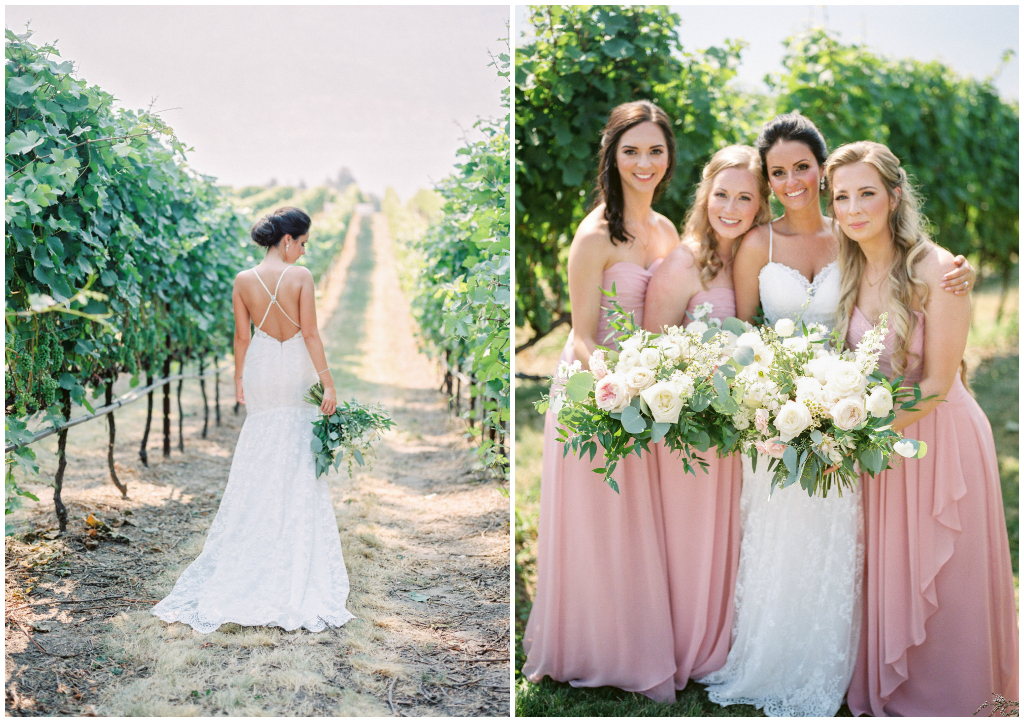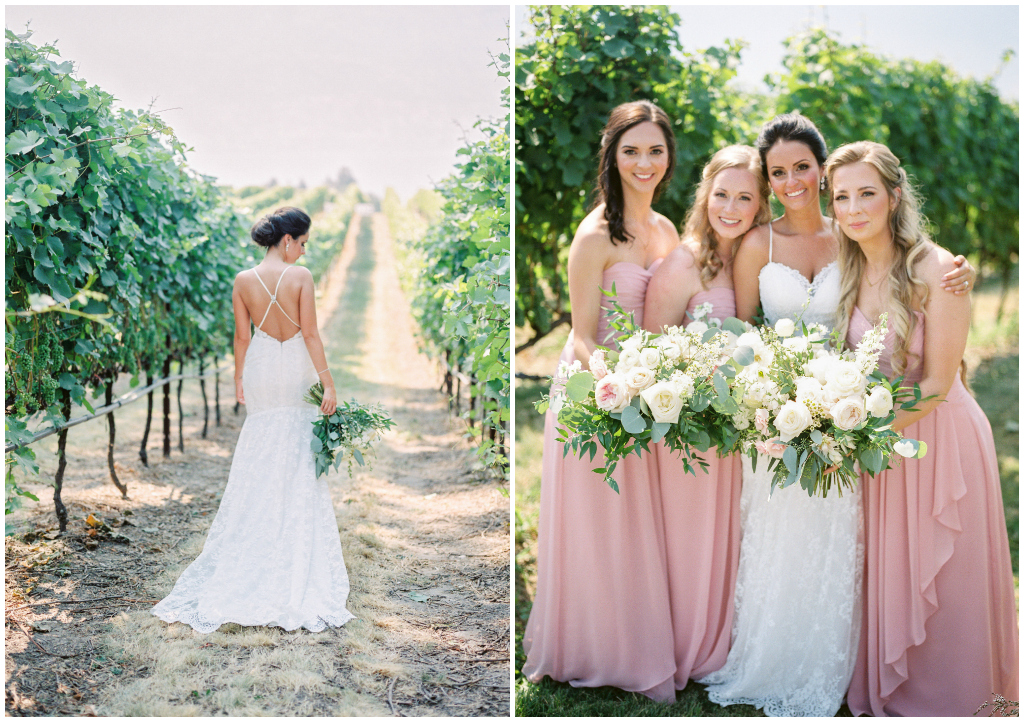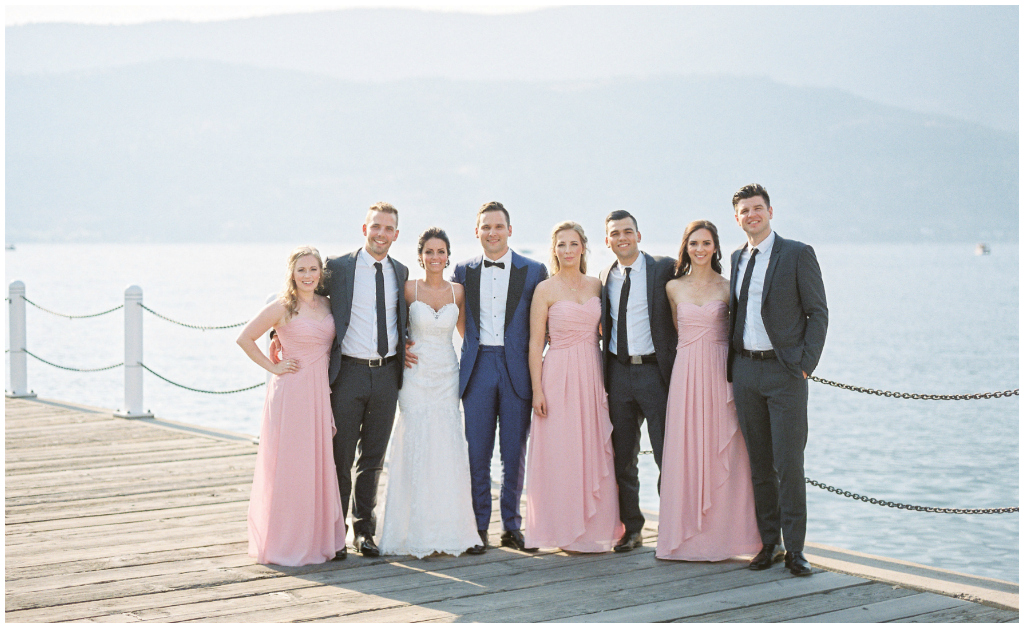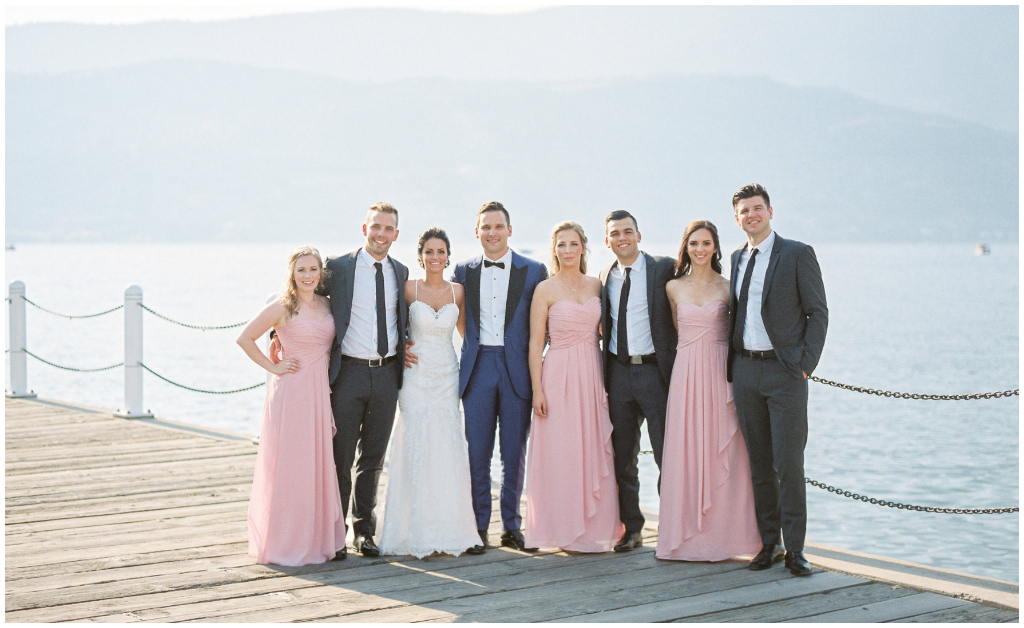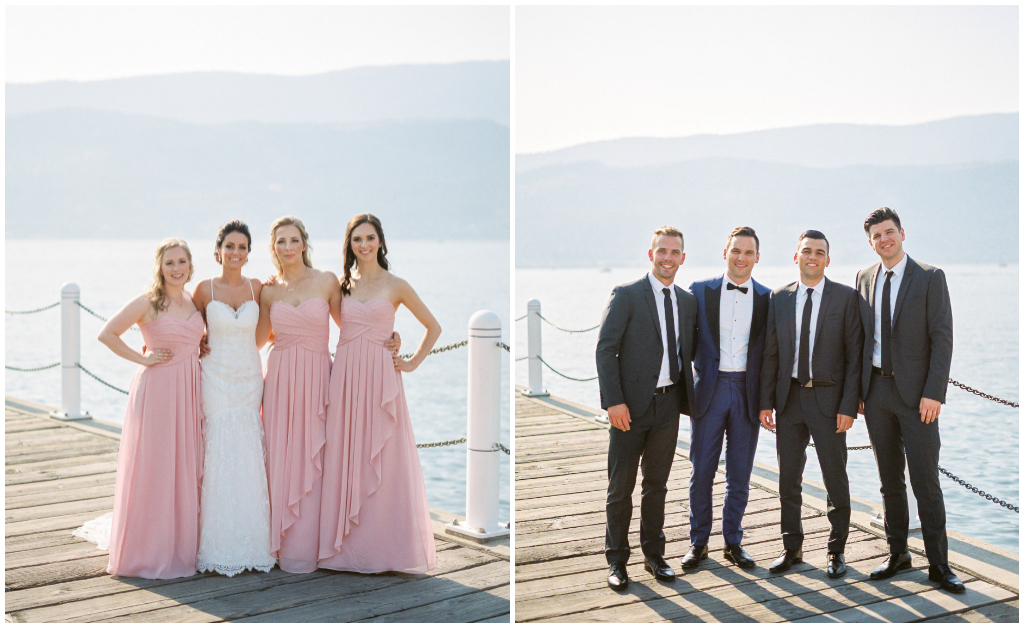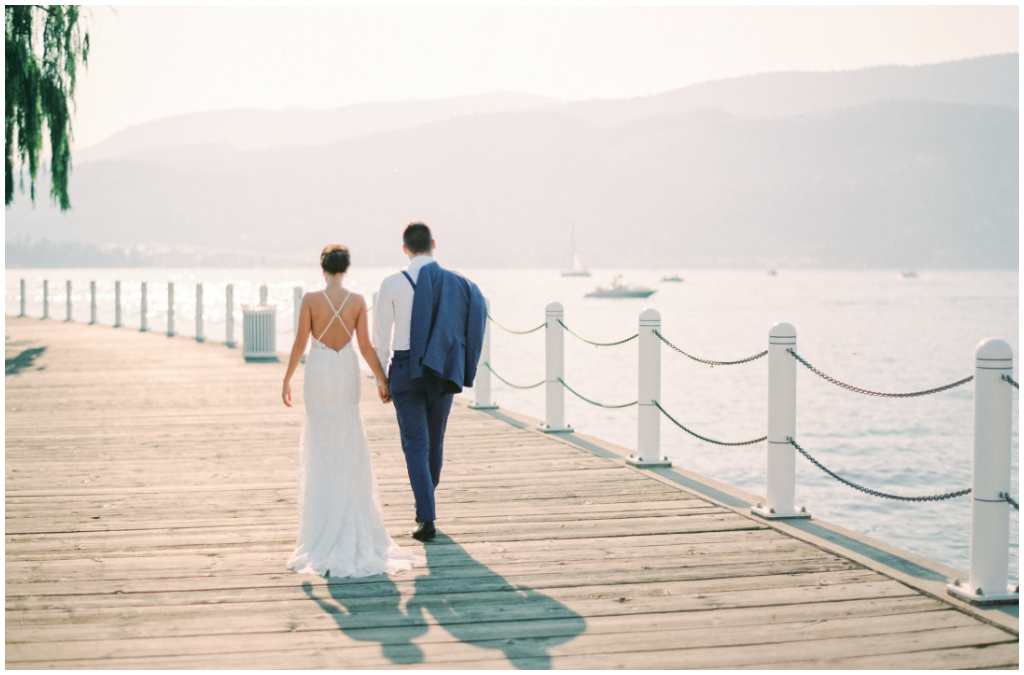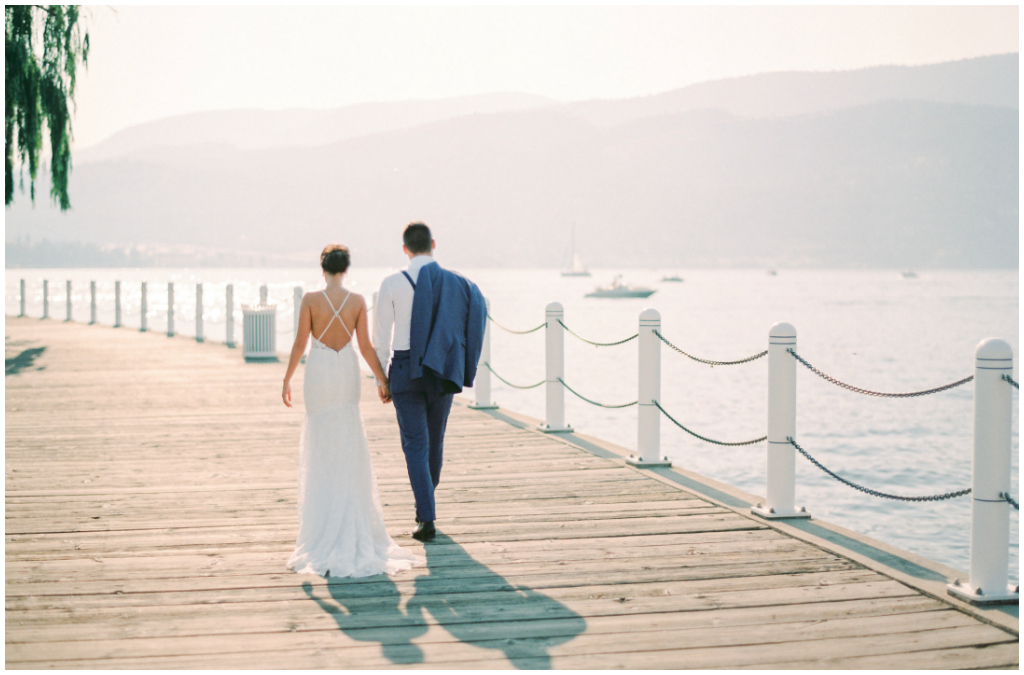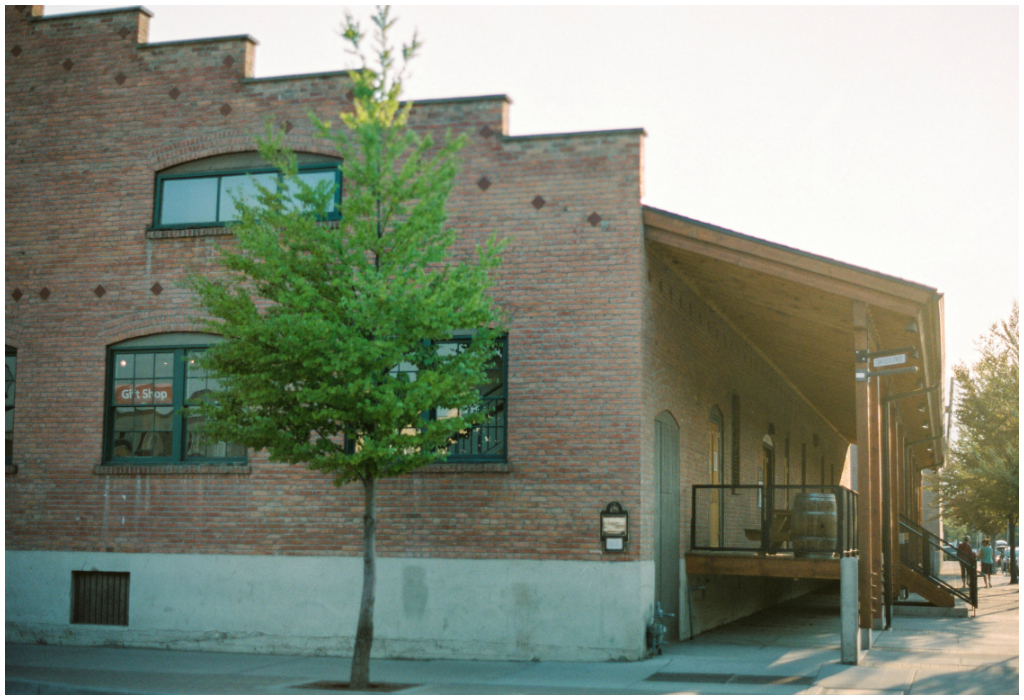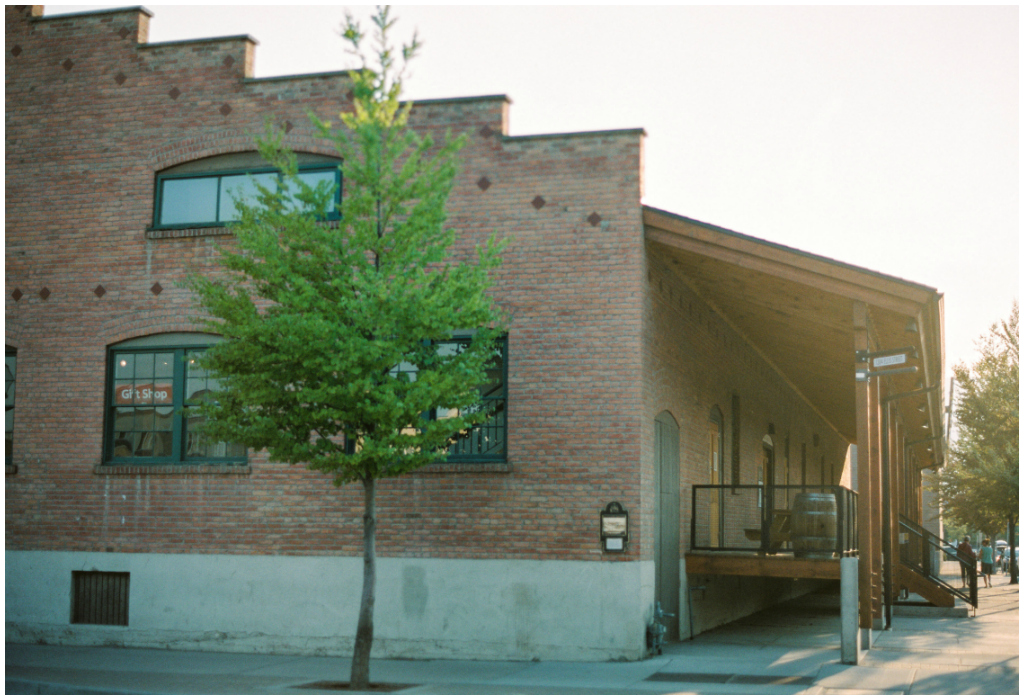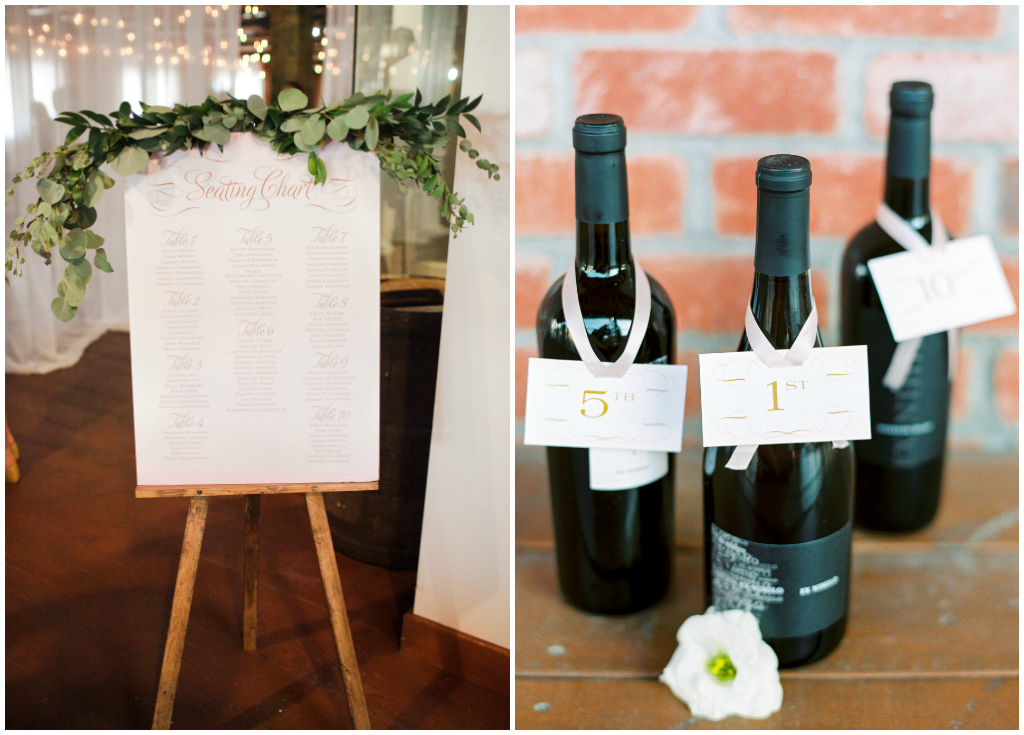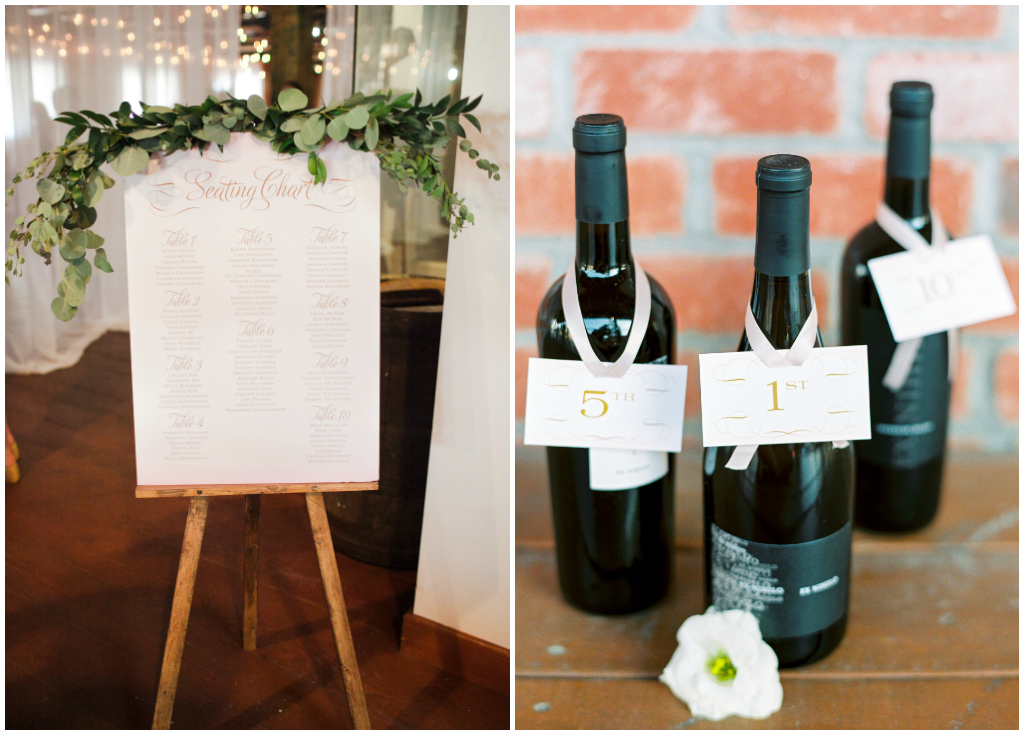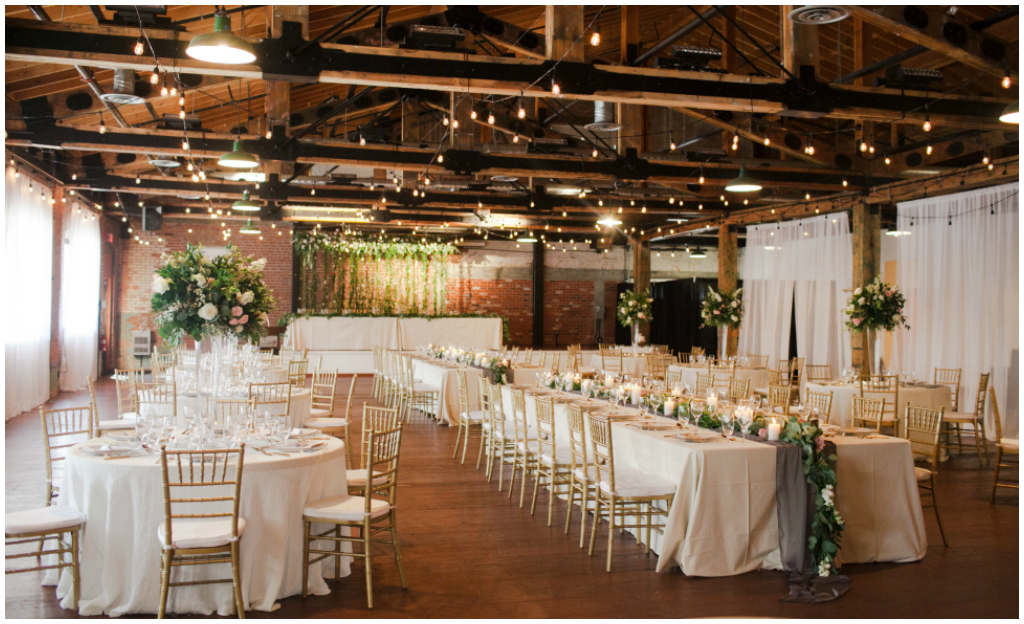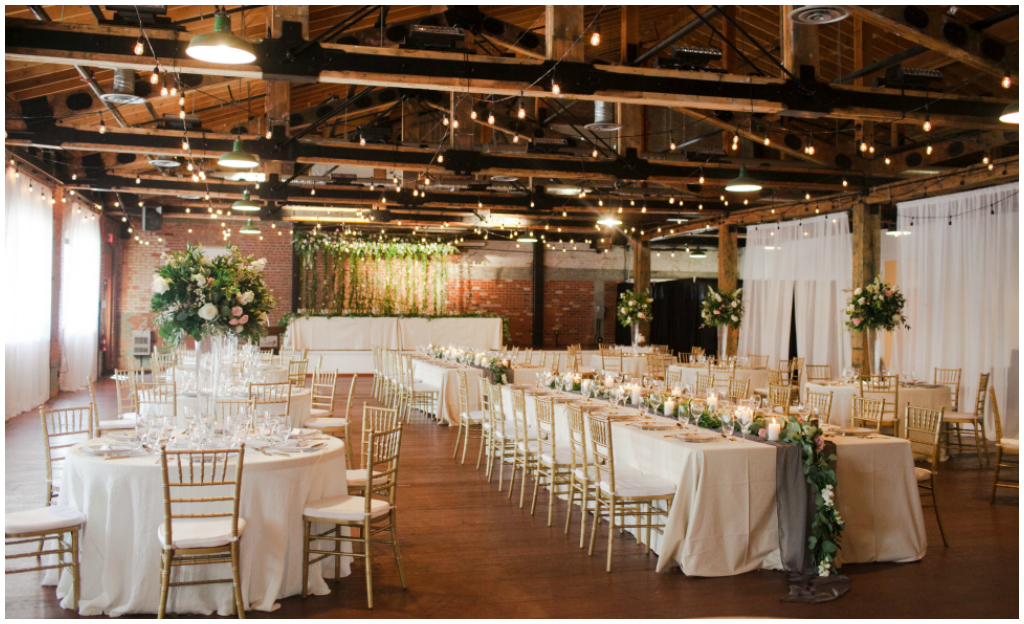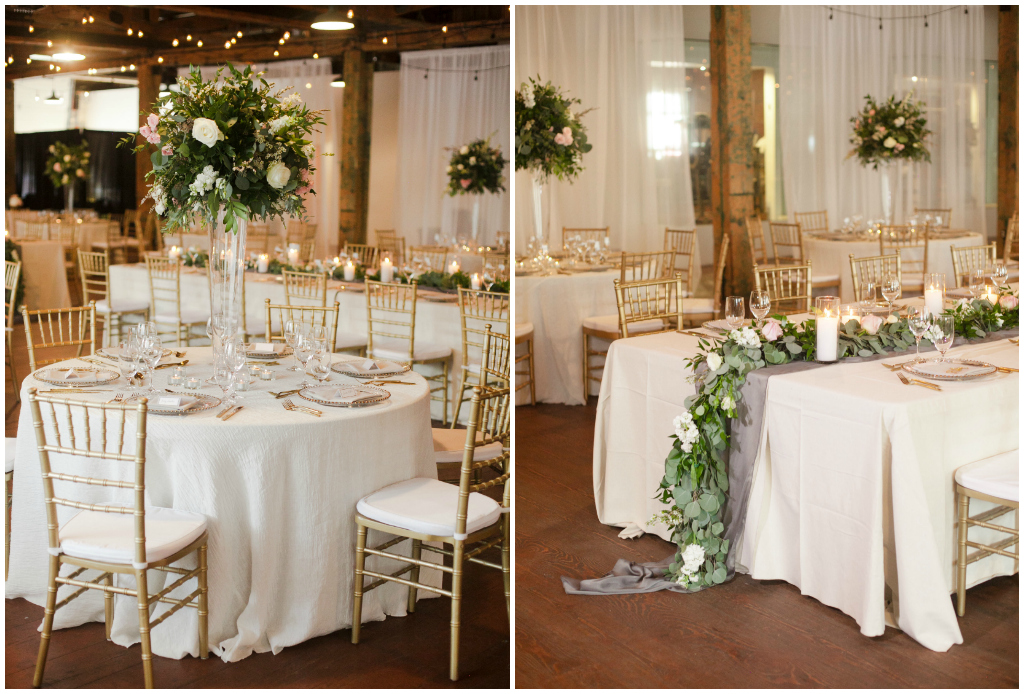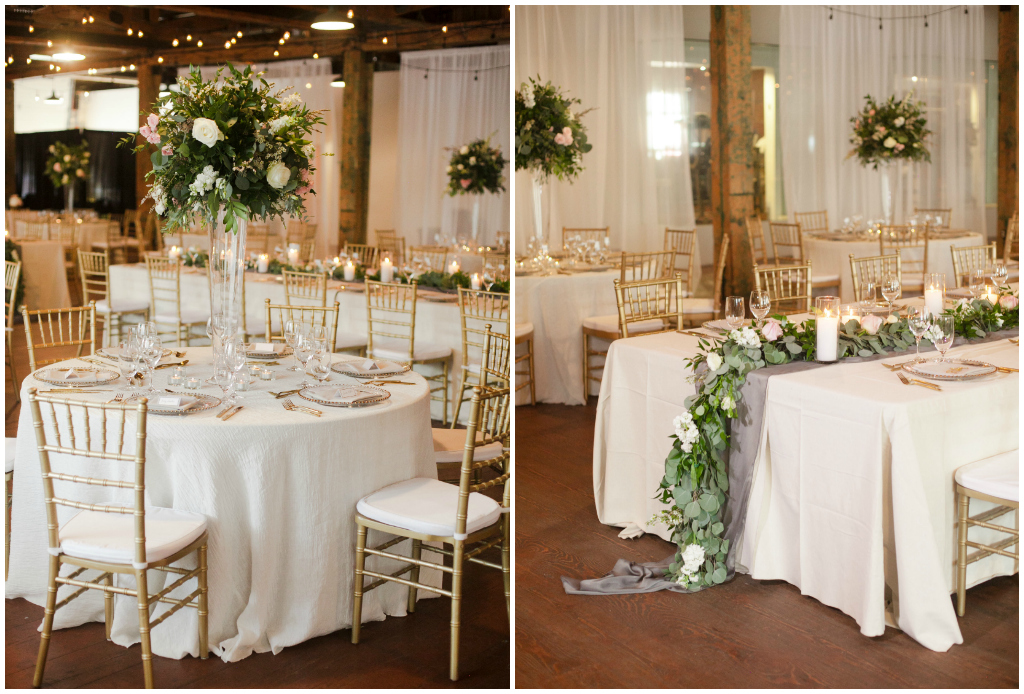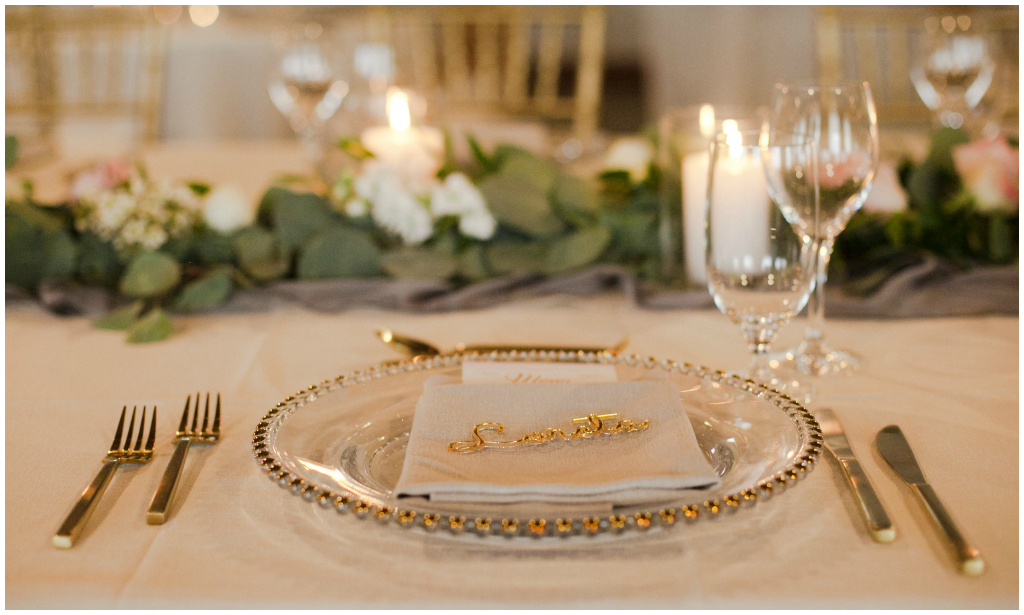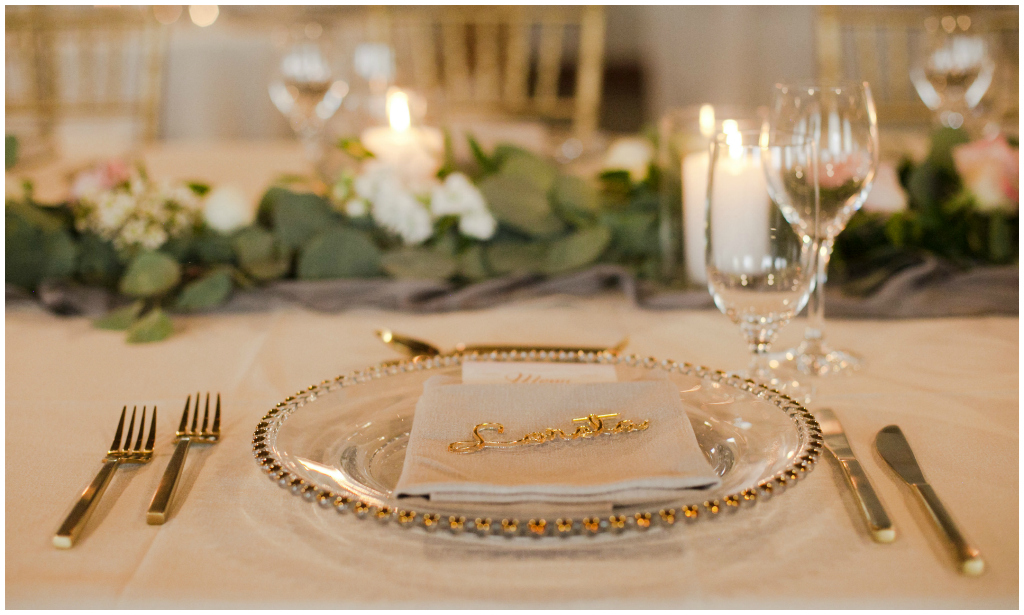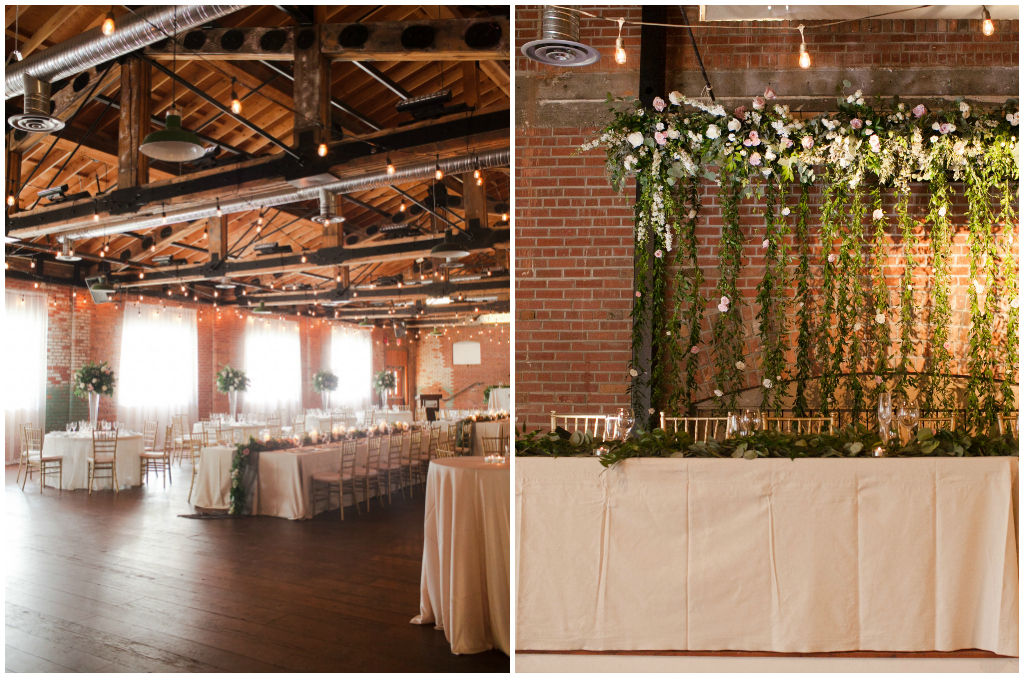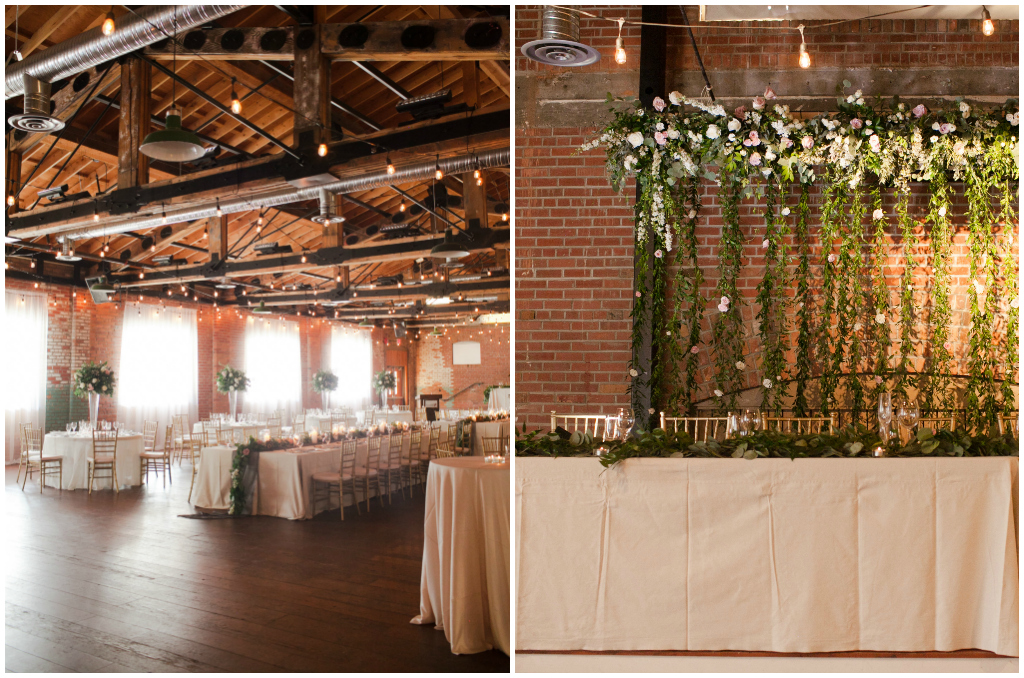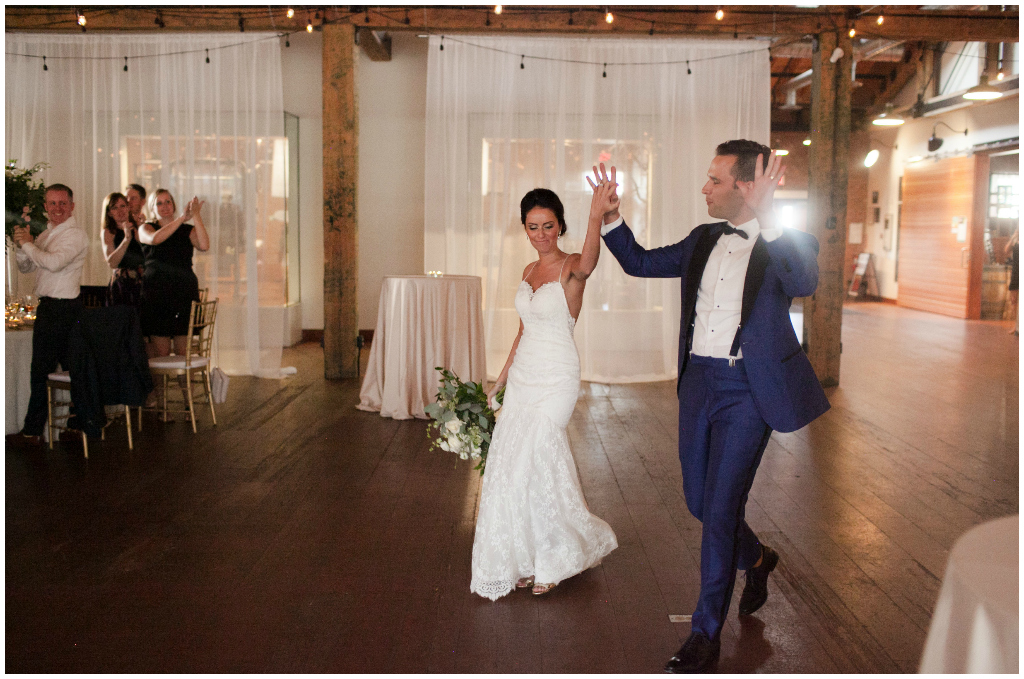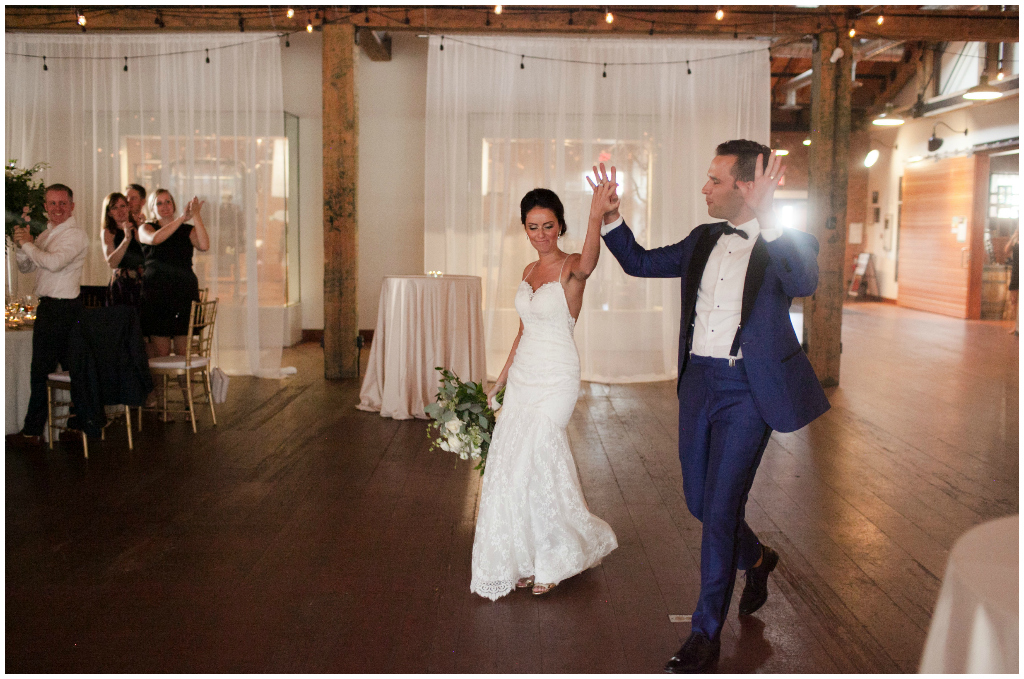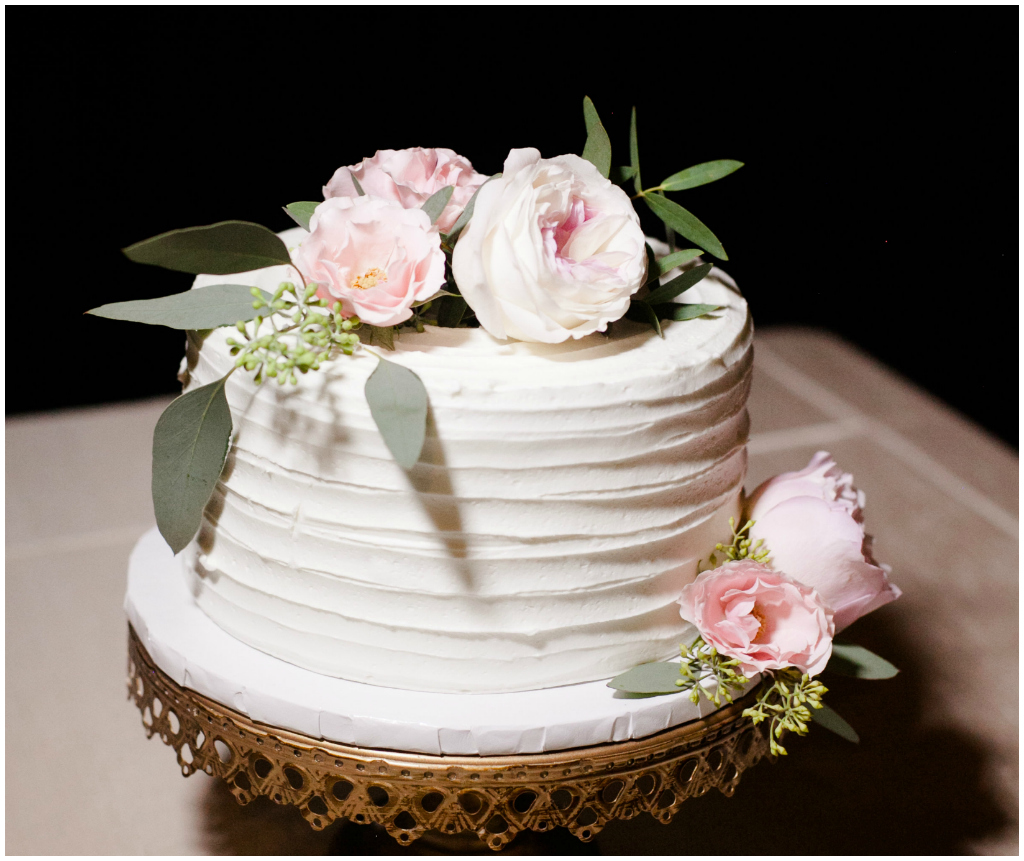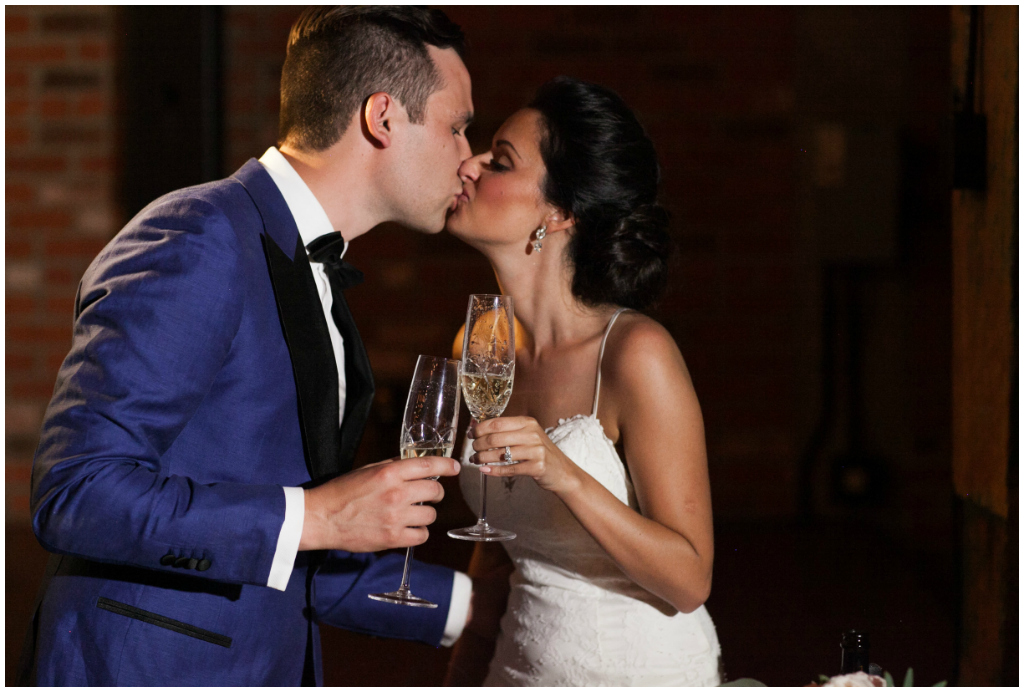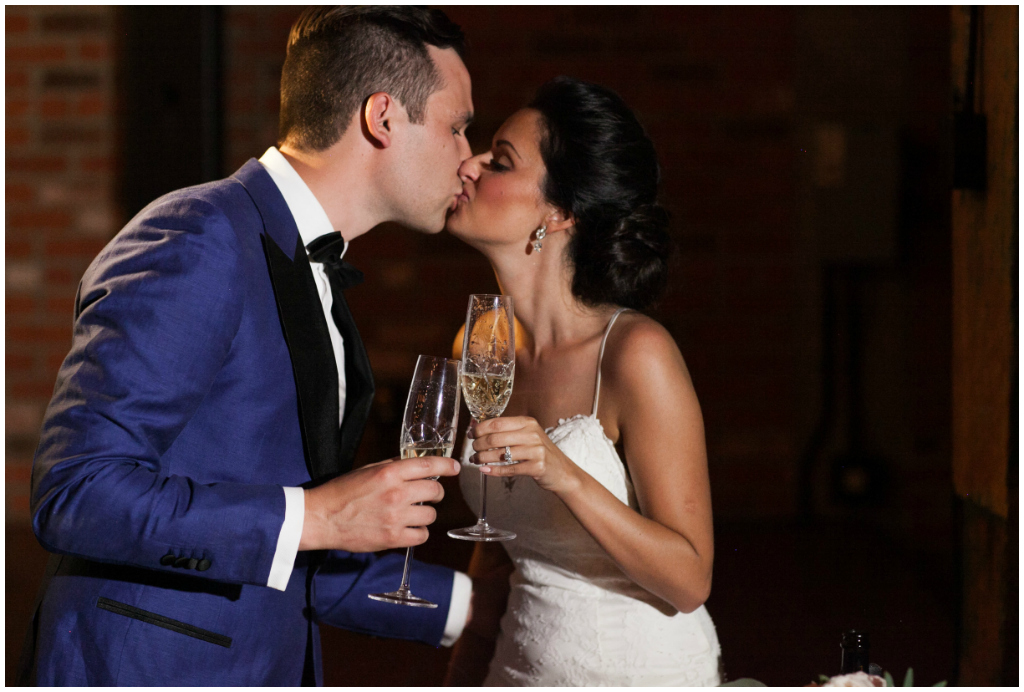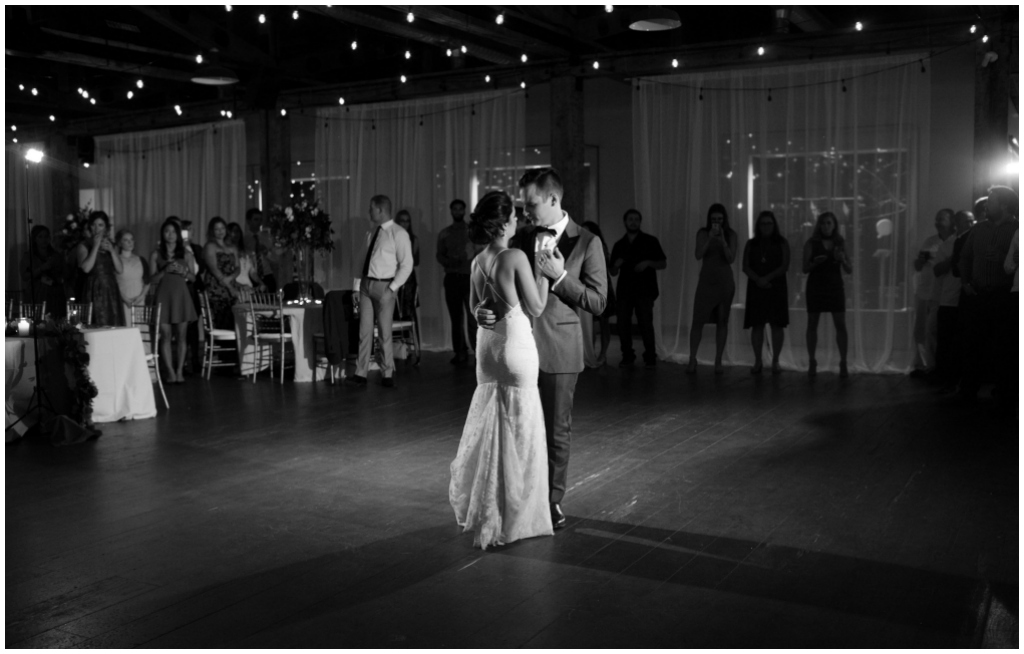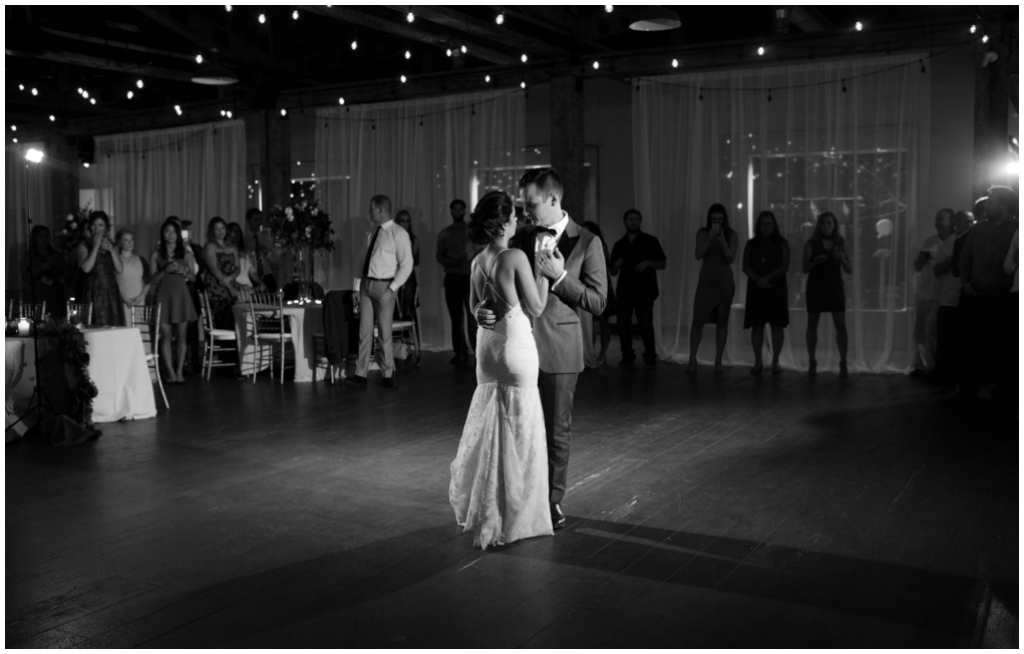 Jennifer + Team | Jennifer Bergman Weddings
Kelowna Wedding Planning + Design
+  +  +  +  +  +  +  +  +  +  +
Credits: