Weddings at Studio96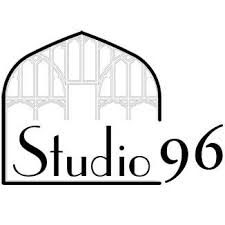 WEDDING DAY MANAGEMENT: SPECIAL RATE OF $1,995 + GST*! 
We're pleased to extend this special offer for couples holding their wedding ceremony and reception at Studio 96. Wedding Day Management is our version of "day-of" or "month-of" coordination. We arm you with resources up front, you do much of the planning legwork, and then we step back in before the wedding to ensure everything runs smoothly and you can enjoy the final weeks (and the big day, of course)!
+  +  +  +  +  +  +  +  +  +  +
This package includes the following:
Planning resources to help make your experience as organized and stress-free as possible.
Our curated Vendor Recommendations list tailored to your budget and wedding style. This includes our tried and true recommendations in all wedding vendor categories – from hair and makeup to music, transportation and everything in between!
Exclusive Vendor Savings from our preferred partners on items such as invitations & stationery, décor and rentals, flowers, cake, limo service, DJ, bridal gowns and photo booths – upwards of $1500 savings for the average wedding!
A 1.5-hour Consultation Session that you may use at any point throughout the planning process. Some couples use this time to discuss general wedding questions or concerns and others use it to focus in on something more specific, such as flowers or décor.
Final Details Meeting held 6-8 weeks prior to wedding day to review all wedding plans and discuss logistics.
Develop detailed wedding day itineraries for you, your family, the wedding party, emcee(s) and all vendors.
Confirm arrangements with all vendors 1-2 weeks before the wedding.
Attend and coordinate your ceremony rehearsal.
Ceremony and reception décor setup (some restrictions apply).
Full onsite coordination of the wedding day by your Jennifer Bergman Weddings team (until 10:00 PM).
Contact us today to check availability for your date: 780.298.8244 | info@JenniferBergmanWeddings.com
*Additional fees may apply if ceremony is at a different location and if teardown services are desired. Contact us for your custom quote.