Category Archives: Tips + Advice
01/5/18
– As featured via a collaboration with ExploreEdmonton.com – 
Finding the Perfect Wedding Gown
One of the most exciting elements of planning your wedding is finding the dress of your dreams. Here in Edmonton, the wedding dress scene has blossomed, and we're fortunate to have some stylish and savvy local boutiques at our fingertips. Before you get started, here are a few tips to make the most of your gown shopping experience:
Shop early. Gowns can take 6 to 8 months to order; the alteration process can take up to 2 months. Keep these timeline in mind and give yourself plenty of time before your wedding day to avoid stress and costly rush charges.
Choose your crew wisely. Too many opinions can be overwhelming and may confuse the selection process. Bring just a few of your besties or family members who will support you and your wedding vision.
Be open minded. Don't be afraid to surprise yourself! You might fall in love with a dress that you didn't expect to like on the hangar.
Set a budget. Establish a realistic budget and stick to it. It's tempting to try on gowns that are outside of your budget but the can lead to some major disappointment.
Boutiques for Brides and Maids
Delica Bridal | Location: #108, 2951 Ellwood Drive
Delica Bridal is a sister-owned boutique for brides who want a no-fuss, relaxed experience. Known for their warm and inviting service, Delica carries a unique collection of curated gowns form exclusive and emerging designers, making it a haven for brides (and bridesmaids) who are looking for something different. Most notably, they carry the coveted Hayley Paige, Lazaro and Truvelle lines.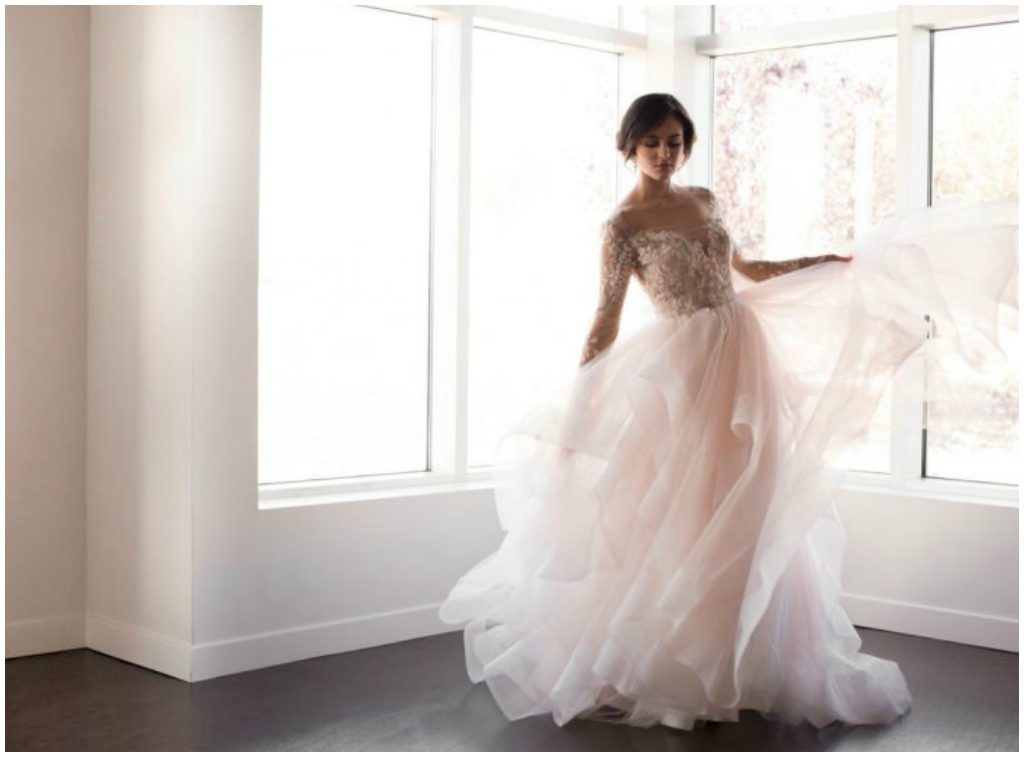 Novelle Bridal Shop | Location: 10553 124 Street
Located on Edmonton's trendy 124th Street, Novelle Bridal's gorgeous 2-storey shop features floor-to-ceiling windows and a loft dedicated to bridesmaid dresses. Personal attention is their mantra – book a complimentary one hour session, or upgrade to a Couture Consultation for an extended appointment time complete with sparkling juice and sweet treats for your entourage. Novelle now carries the coveted Berta bridal line.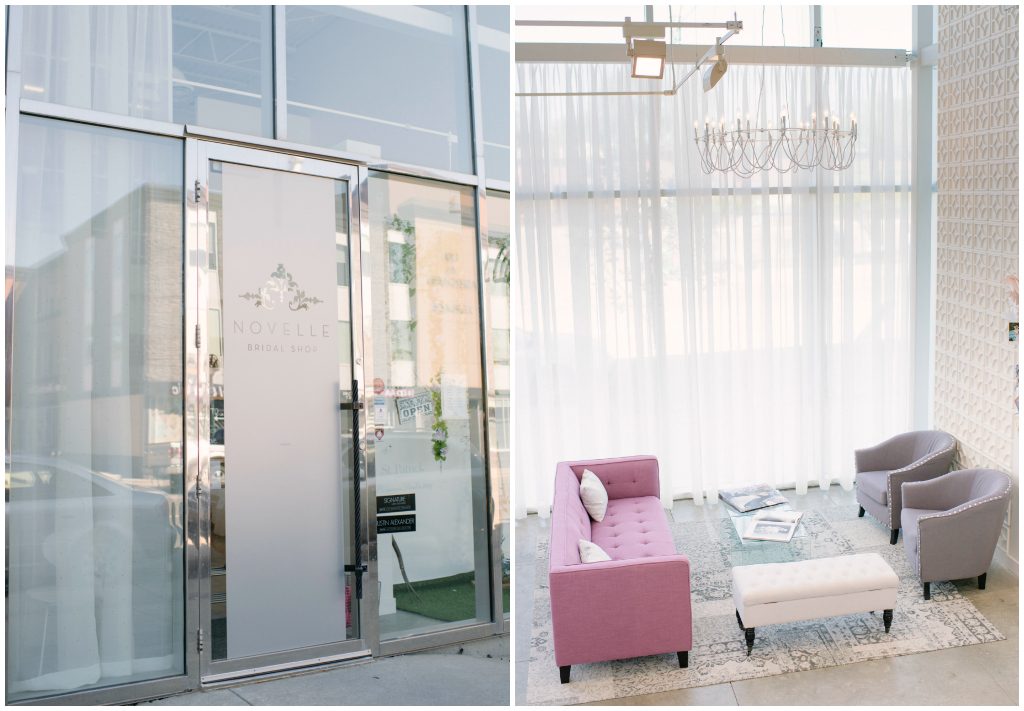 Pure Bridal | Location: 11267 170 Street
Pure Bridal is an intimate bridal shop located in west Edmonton. Since their opening in 2006, they have helped thousands of brides find "the one" with exclusive and personalized service. The over-sized private change rooms offer plenty of space, providing a serene and relaxed environment. Along with carrying both bridal and bridesmaid gowns, Pure Bridal can complete your ensemble with custom made veils and jewelry.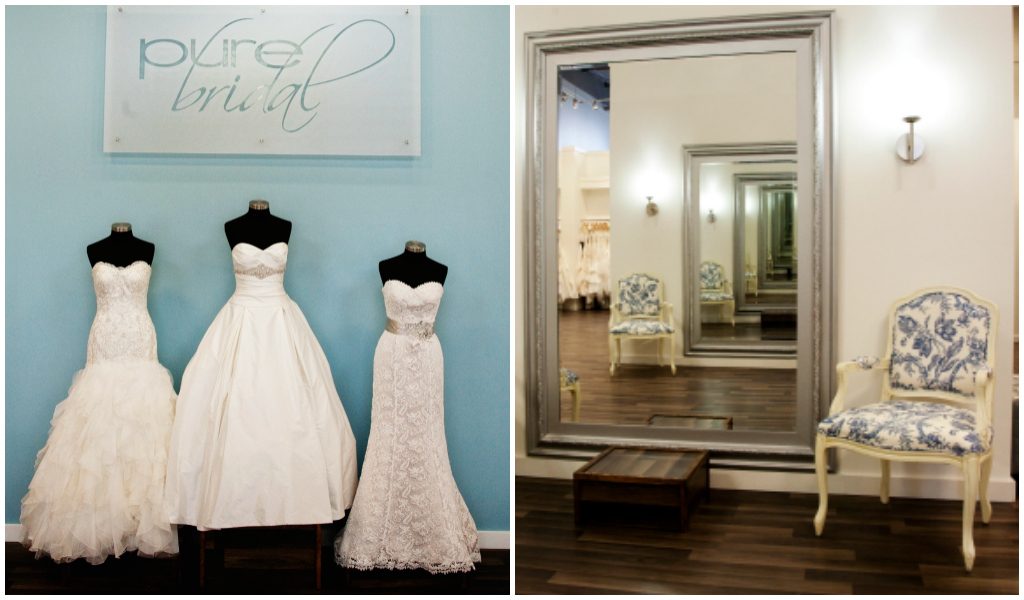 The Bridal Boutique | Location: 10935 120 Street (New Location!)
With Lillian Bowedring and her three daughters at the helm, The Bridal Boutique has taken the Alberta wedding industry by storm with locations in both Edmonton and Calgary. Now located in the trendy Holland Plaza, they carry a stylish collection of bridal and bridesmaid gowns in all budgets, including designers Essence of Australia, Pronovias and Martin Liana.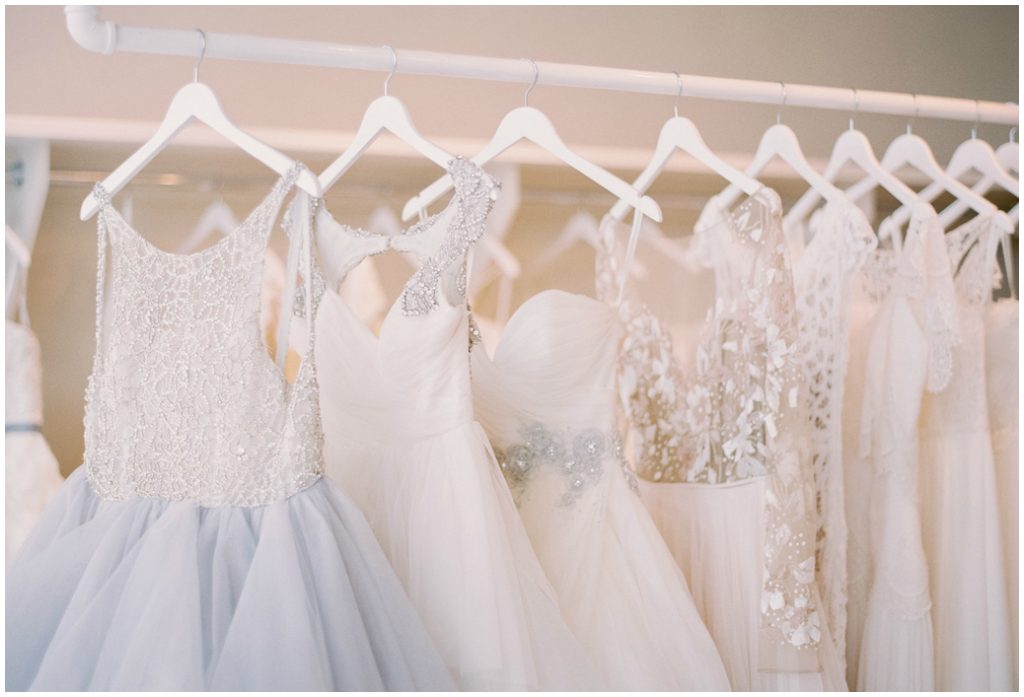 +  +  +  +  +  +  +  +  +  +  +
Jennifer + Team | Jennifer Bergman Weddings
Edmonton Wedding Planning + Design
SaveSave
SaveSave
SaveSave
05/7/17
Many people have the impression that destination weddings are easier and less stressful than planning a wedding at home – but that's not always the case. Here are 5 important factors to consider when planning a destination wedding.
1. YOUR GUESTS
Destination weddings ask a lot of your invitees: the cost of travel, of course, and depending on the location guests may have to take time off work to attend your nuptials. You'll likely have friends or family who cannot attend or choose not to attend for various reasons. Be prepared for some loved ones to miss the occasion and don't take it personally.
Tips:
Provide accommodation options at different price points to suit a range of budgets.
Setup a wedding website to convey travel information to your guests to make it easier for them to attend.
2. PLANNING FROM AFAR
If you have "Type A" tendencies, a destination wedding may not be a good fit! Unless you're able to travel to the location before the wedding to scope out venues and meet with vendors in person, you may find it difficult to make all your plans remotely, especially when cultural differences and language barriers come into play. In some destinations it can take weeks to receive email responses – not every bride has the patience to deal with that pace of planning.
Tips:
Do your research! Search for real photos from travel review sites or destination wedding blogs to avoid unwelcome surprises.
Engage the services of a Wedding Planner experienced with weddings in the area.
3. BON VOYAGE BUDGET
It is a common belief that destination weddings are much cheaper than celebrating at home, however tropical resort packages can be deceiving as they are often for a very small number of guests and do not include a private reception.
A weak Canadian dollar can affect affordability of destinations abroad, so why not consider a beautiful destination closer to home? Canada boasts incredible locations throughout the Rocky Mountains, Okanagan Valley and West Coast.
Tips:
Look off-resort for great local venues that will give you more flexibility in customizing your wedding and choosing your suppliers.
Some locations may offer better rates for weekday and/or low season weddings.
4. THE UNEXPECTED
Destination weddings are more likely to be affected by factors beyond your control. Examples include extreme weather, such as hurricanes, snow storms, floods and forest fires (we've had weddings affected by all of the above); health outbreaks like Swine Flu and most recently, Zika Virus; and foreign political unrest.
Tips:
If you're heading somewhere tropical, check when that area is most likely to experience severe storms – in other words, don't have your wedding during hurricane season!
Look into getting traveller's insurance and wedding cancellation insurance.
5. MAKING IT LEGAL
Each country has their own legal requirements for marriages. Some countries mandate blood tests and may require that you're in the country for a specified number of days before the wedding takes place. In Canada and the U.S. marriage licenses are issued by province / state, so be sure to check the particulars for your wedding location.
Tip: 
Consider getting married legally at home shortly before or after your destination wedding, and have a symbolic ceremony abroad. This can look and feel exactly the same as a legal ceremony so your guests won't know the difference – and you may save yourselves some headaches.
+  +  +  +  +  +  +  +  +  +  +
As published in the Fall/Winter 2016 issue of Blush Magazine.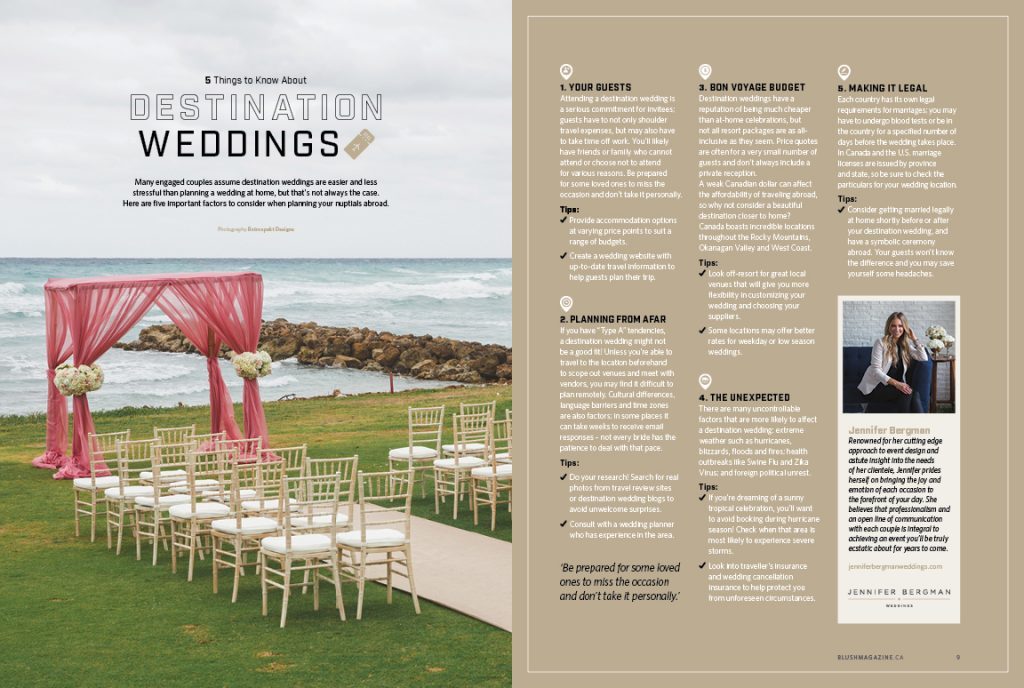 +  +  +  +  +  +  +  +  +  +  +
Jennifer + Team | Jennifer Bergman Weddings
Edmonton Wedding Planning + Design
11/26/16
More and more couples are choosing to break tradition and see each other before they walk down the aisle. Referred to as a "first look," it is when the to-be-weds see one another in their wedding attire with their photo and video team present to document the moment. Most couples then spend a couple of hours taking photos with their wedding party before heading to the ceremony to say I Do.
While this change of format isn't for everyone, taking photos before the ceremony is a great idea for a few reasons:
Feeling fresh. Taking photos right after you get ready means your hair and makeup will be at their best. (This also applies to your flowers!)
Capture the moment. Your photo and video team will ensure this special moment is captured at all angles, with no risk of Uncle Hank's iPad obstructing the view.
Keep calm and marry on. If you're the anxious type, hanging out and taking photos with the bridal party will help you relax before the ceremony.
Gone with the gap. Getting photos out of the way before the ceremony saves your guests the painful wait in between events, and allows you to spend more time visiting with them. This is particularly convenient if both ceremony and reception are being held at the same venue.
Here are some amazing photos of JBW couples sharing their first look!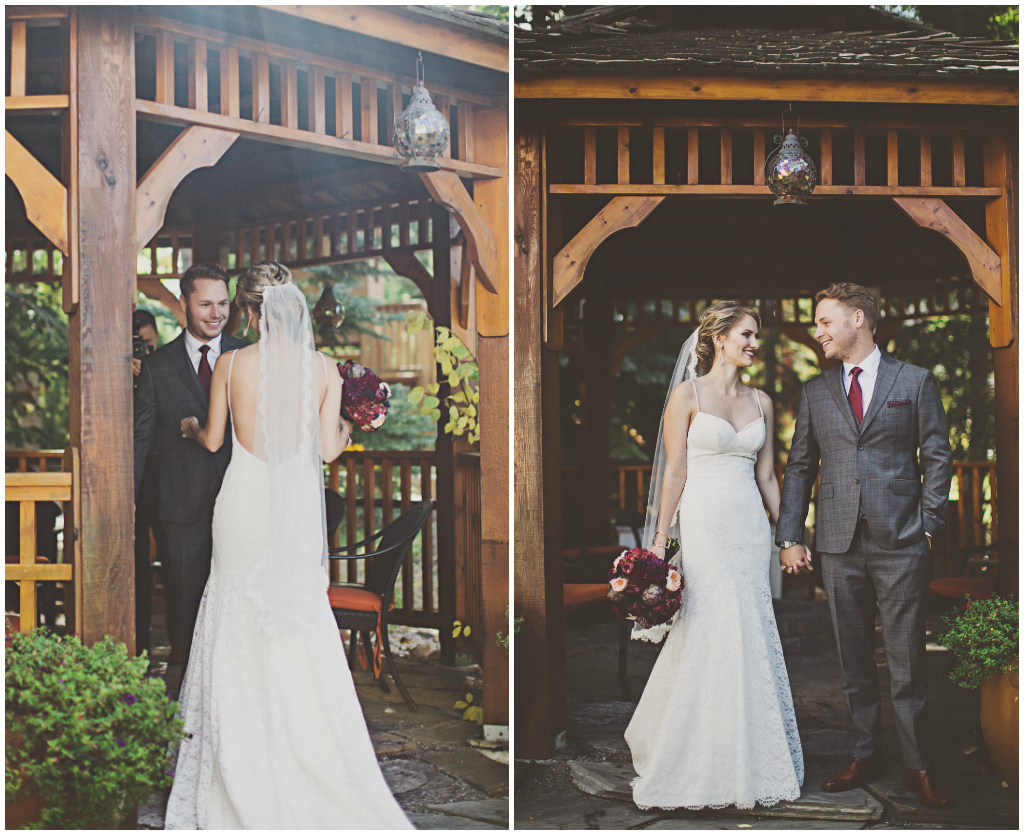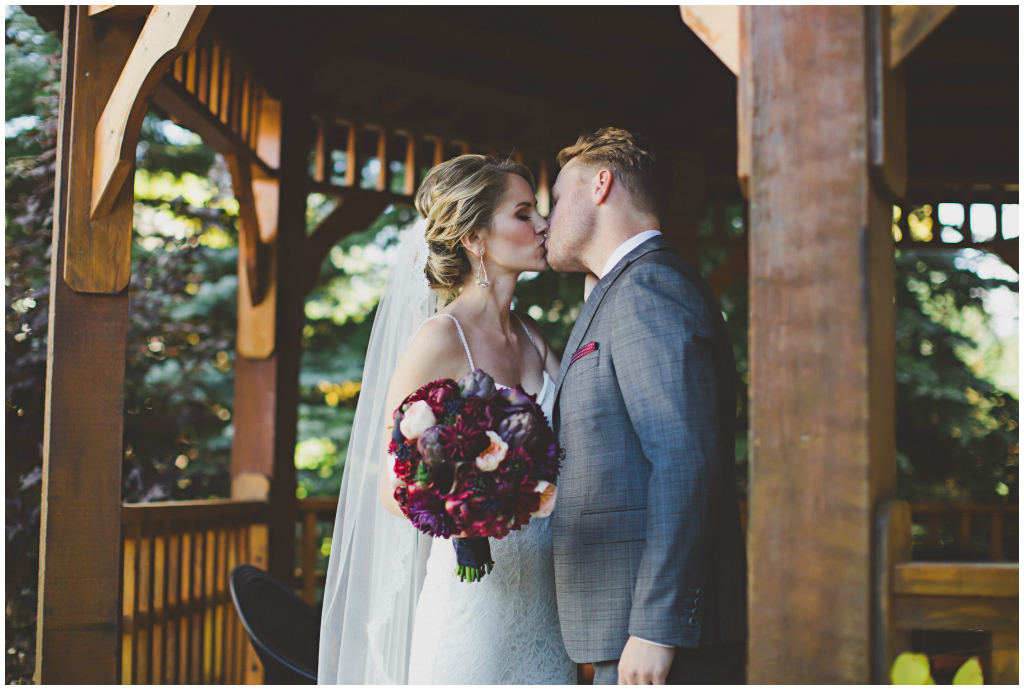 {Sharon Litchfield Photography}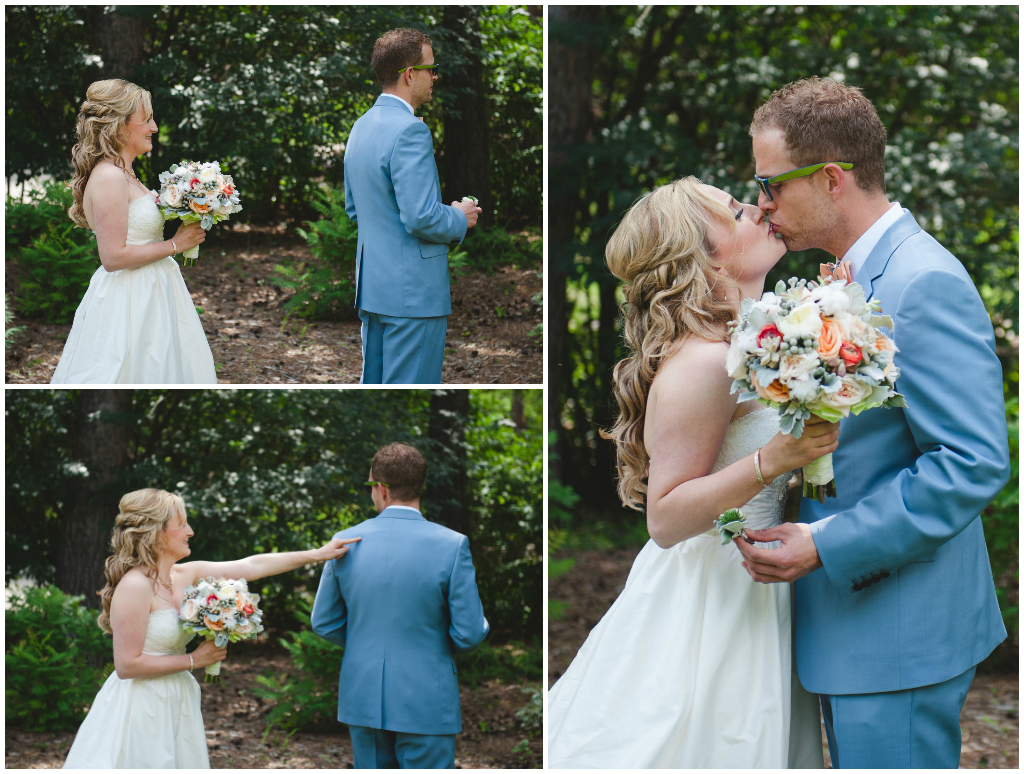 {Blake Loates Photography}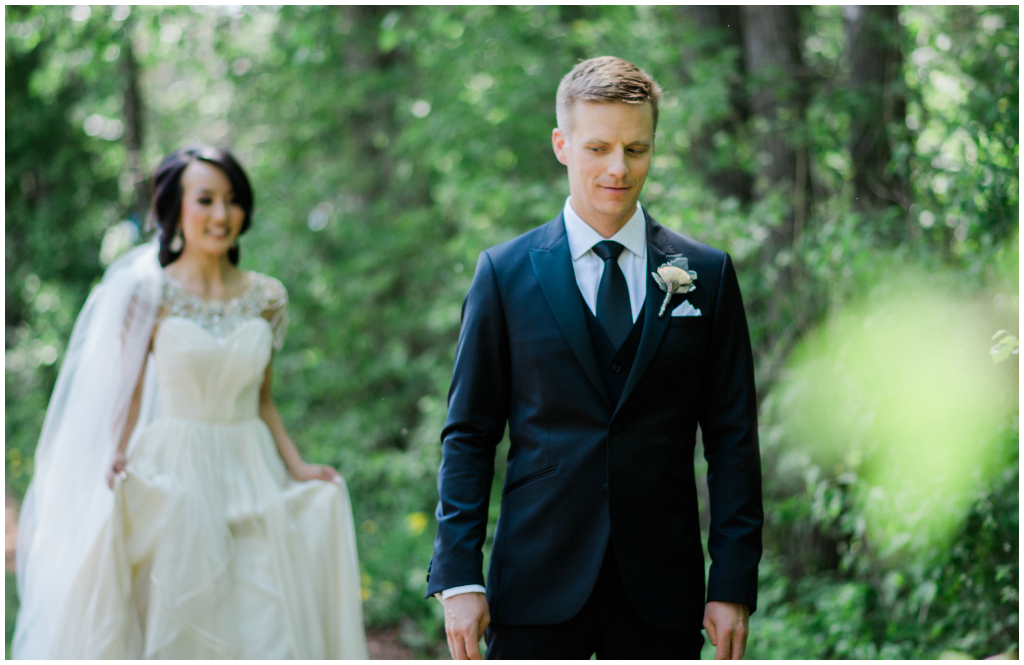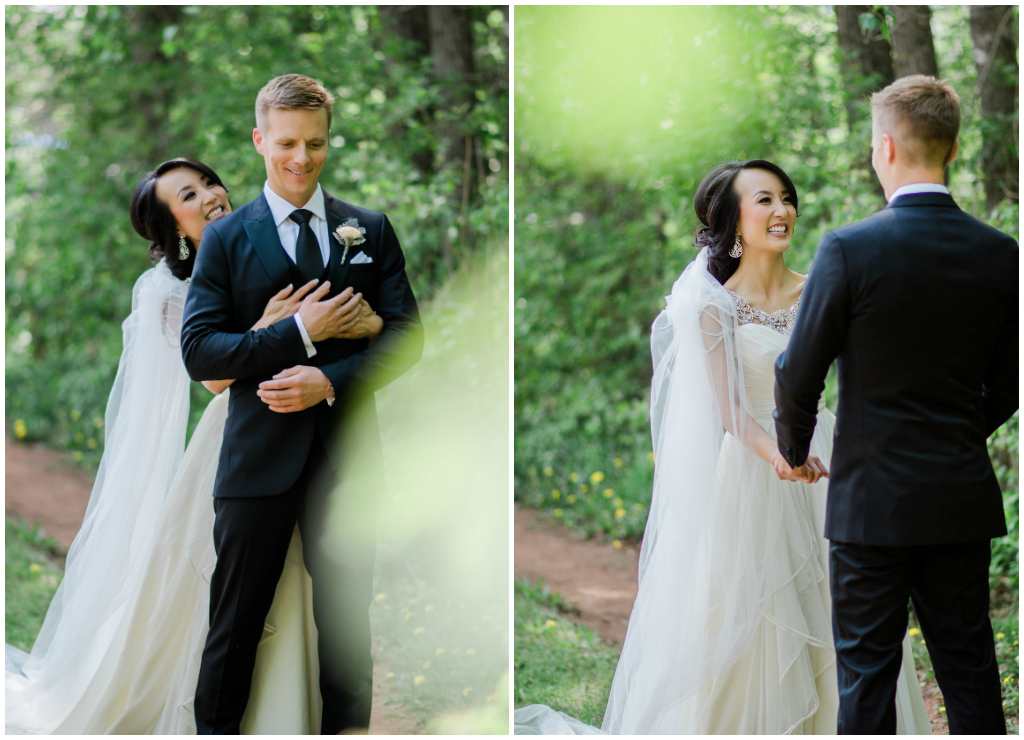 {Sharon Litchfield Photography}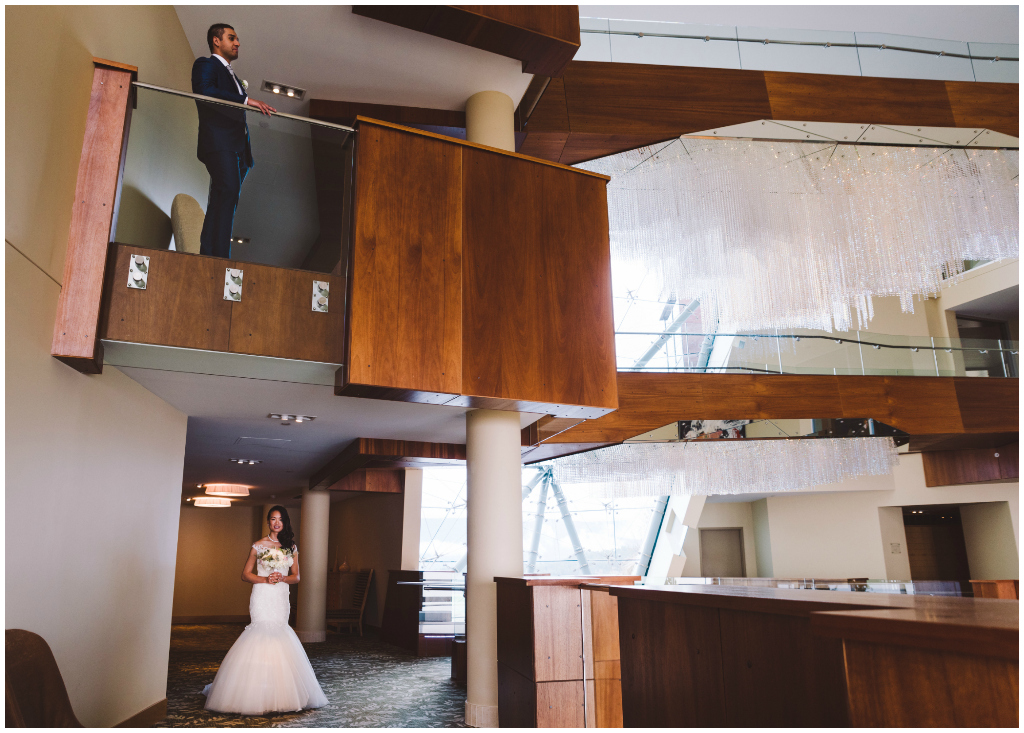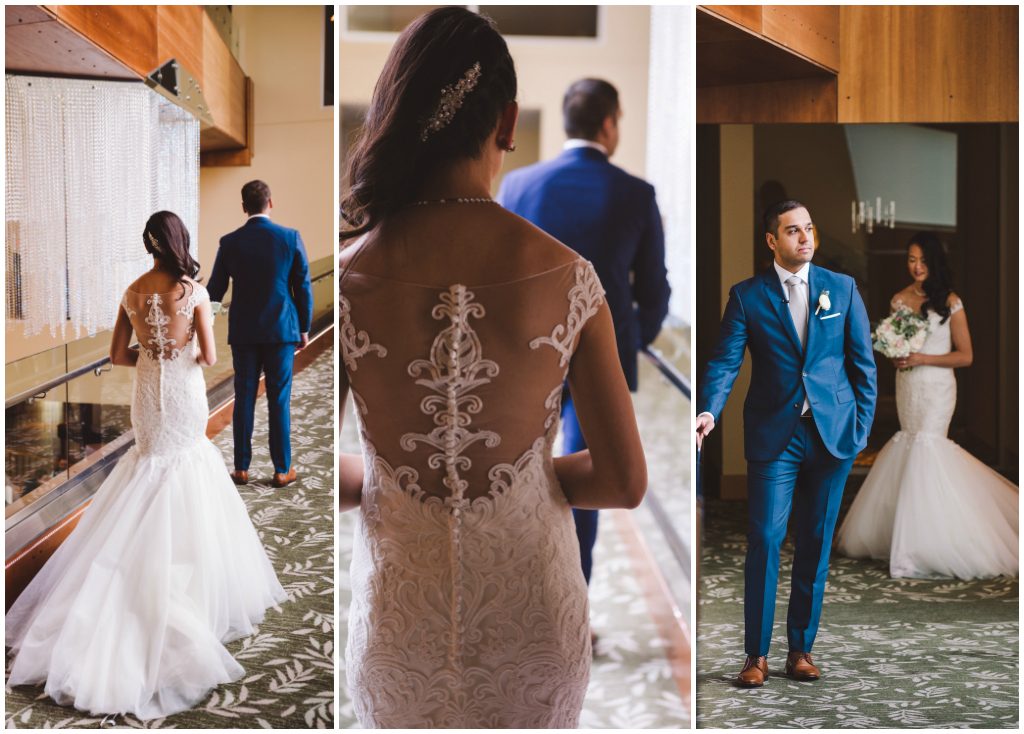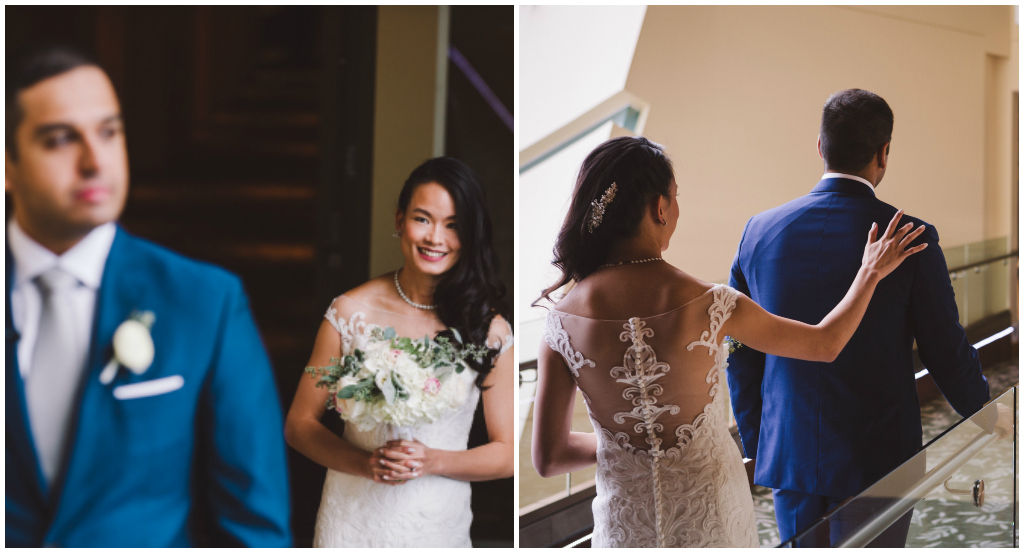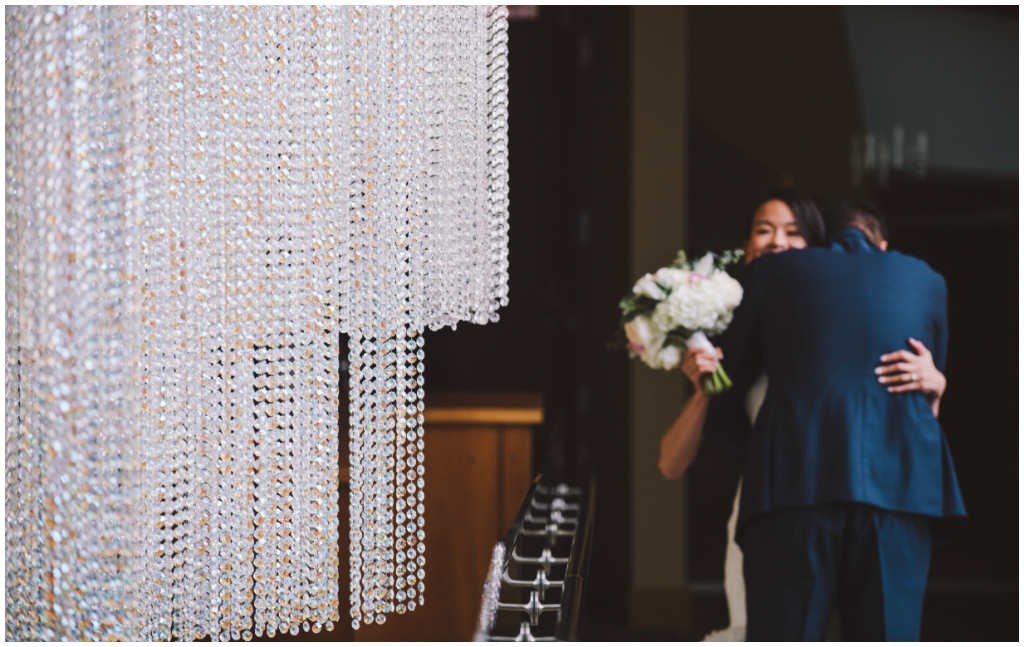 {Kevin Trowbridge Photography}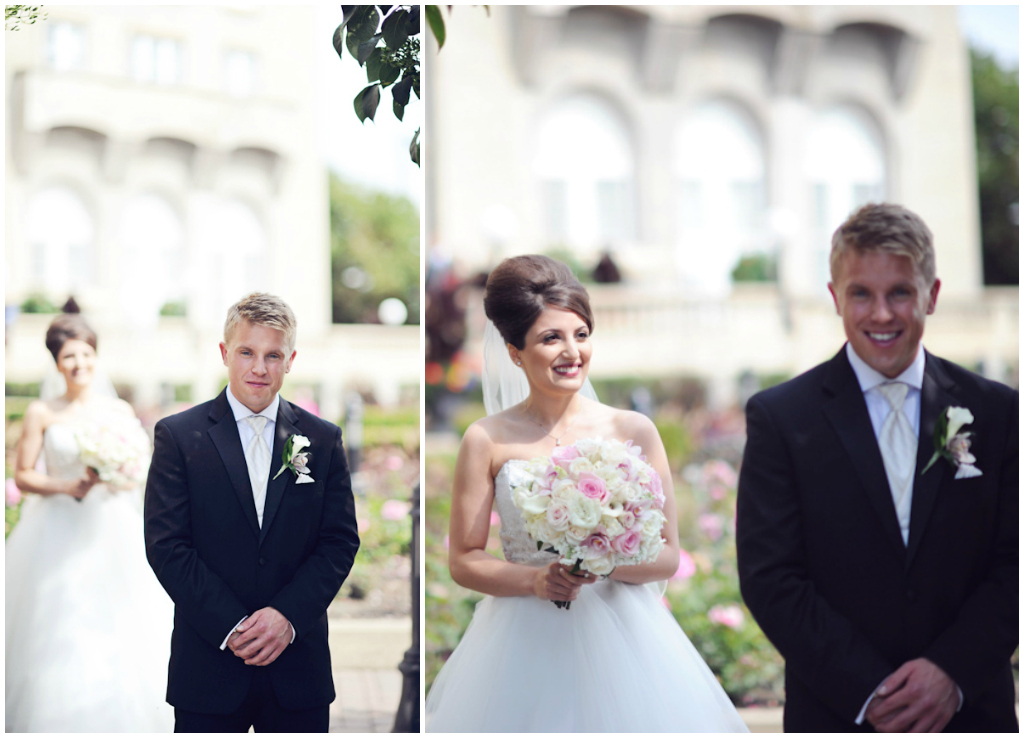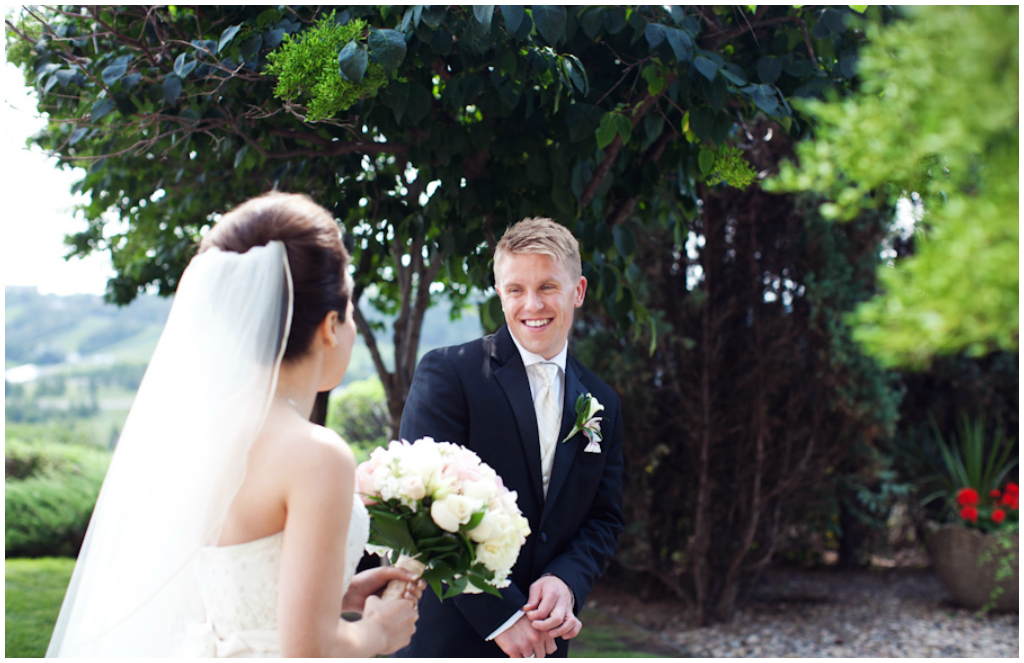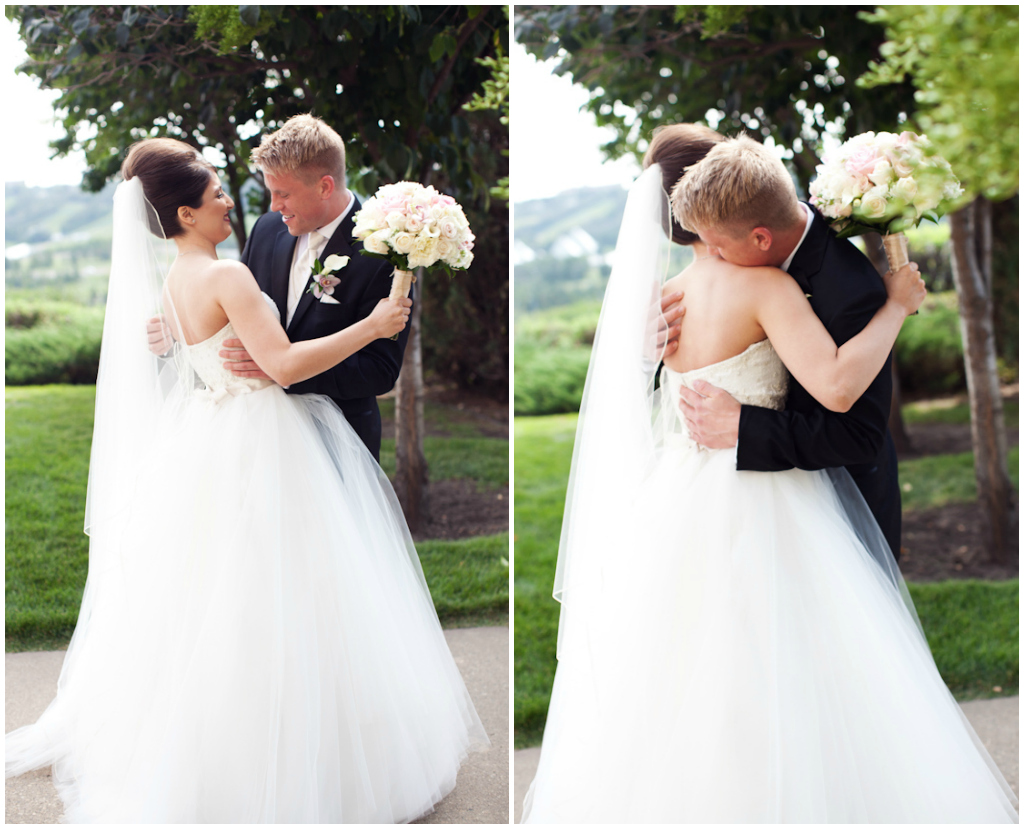 {Sharon Litchfield Photography}
{kate Redinger Photographer}
+  +  +  +  +  +  +  +  +  +  +
Jennifer + Team | Jennifer Bergman Weddings
Edmonton Wedding Planning + Design
Save