12/23/16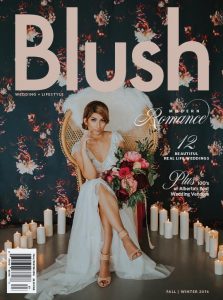 Destination weddings are a welcome break during our long Canadian winters. Earlier this year we had the honour of travelling to Jamaica with an intimate group of Cindy and Matt's closest friends and family members.
We suggested holding the wedding festivities off-resort, as this is a great opportunity for guests to see a new part of the island. It also makes the wedding day feel more like a special experience when you travel to a different venue for the wedding day, rather than simply walking down to the beach of the resort.
The historic Rose Hall property was the perfect choice. The ceremony was held on the golf course near the water at Ocean's Edge. It was a bit windy that day, so perhaps that's why everyone's eyes were watering – but more likely it was due to the incredible connection that Cindy and Matt share, which was evident from the moment they saw one another at the altar and pledged their lives to each other.
After the ceremony guests were transported a short distance up to the top of the Rose Hall property where the reception was held. Built in the 1770s, the famous Rose Hall Great House is a mansion in Jamaican Georgian style set high on the hillside with a panorama view over the coast. Cocktails took place under a 150 year-old ficus tree, and a beautiful clear-span tent housed the rest of the evening's festivities, including a throwback video dance party!
See more of Cindy + Matt's wedding in the Autumn/Winter 2016 issue of Blush Magazine, and do not miss their incredible highlight film by A Love Story – it's such a great testament to why you should invest in a wedding video!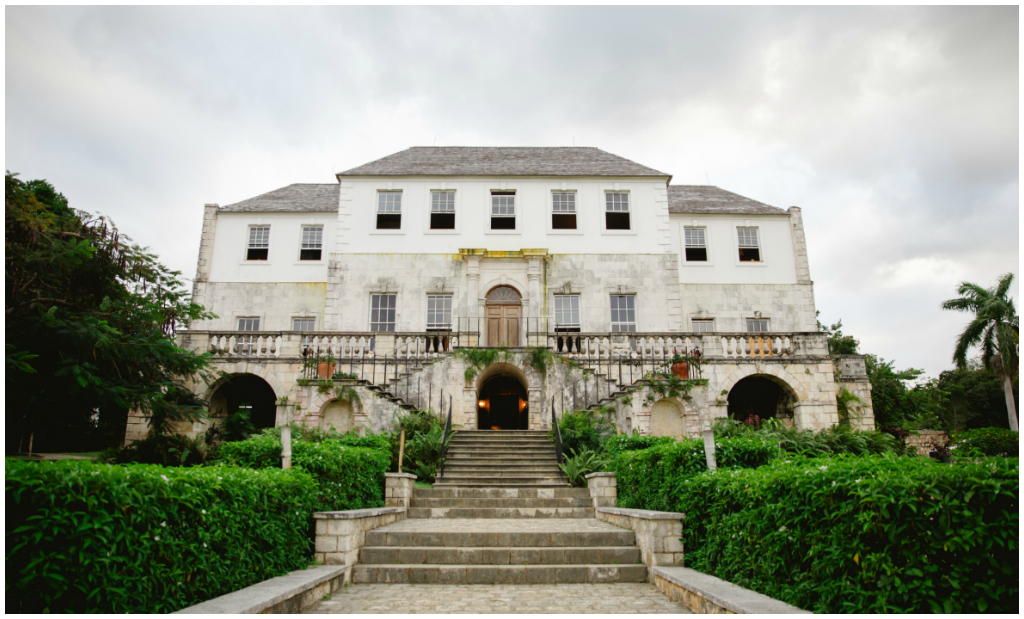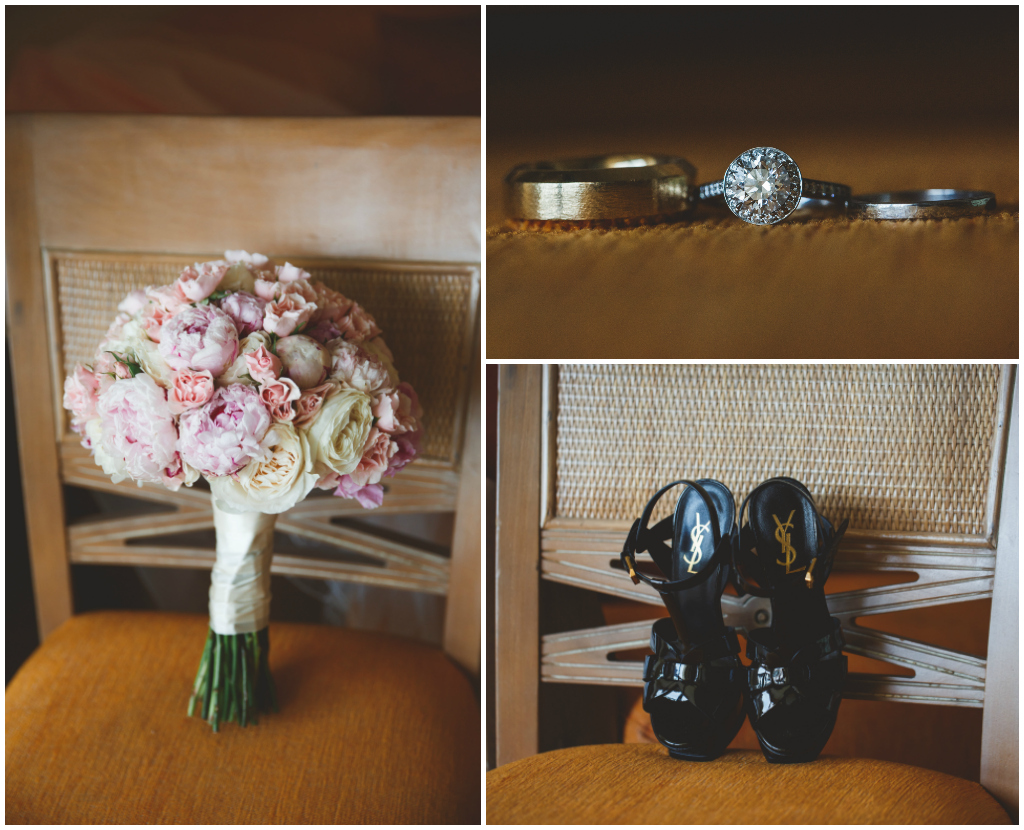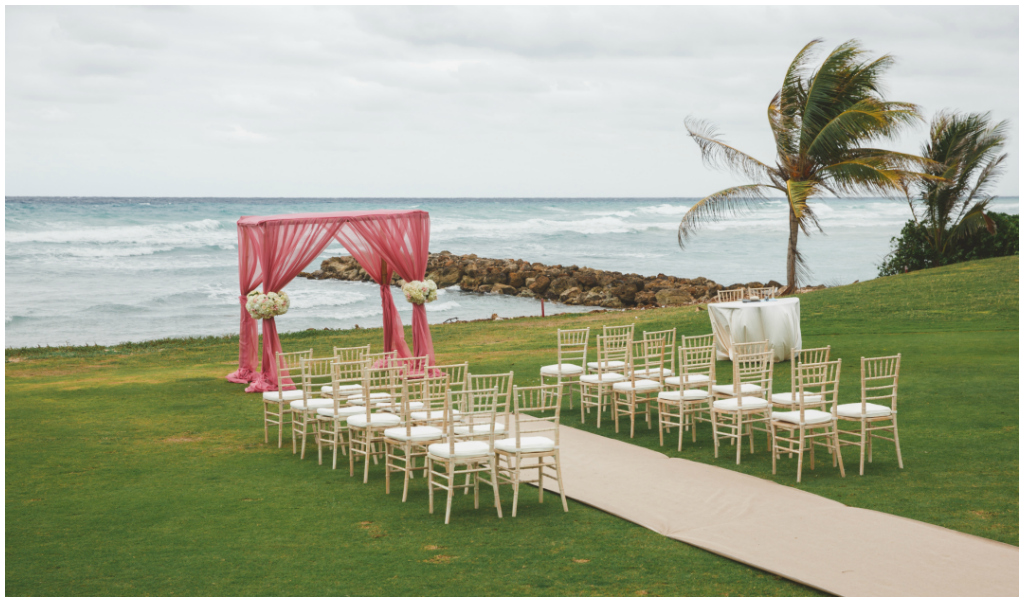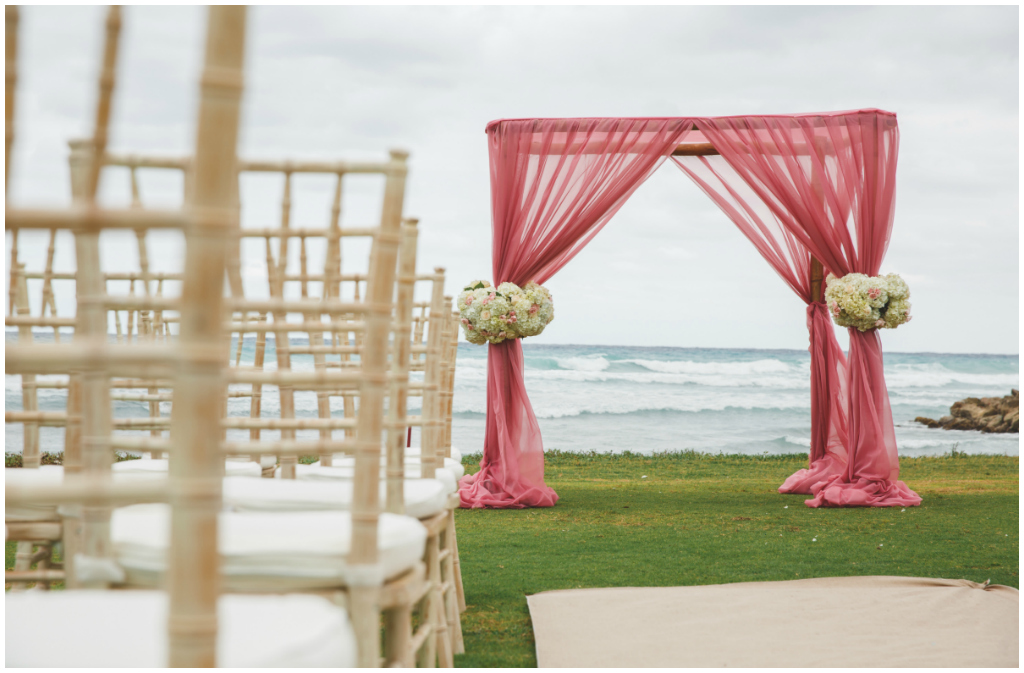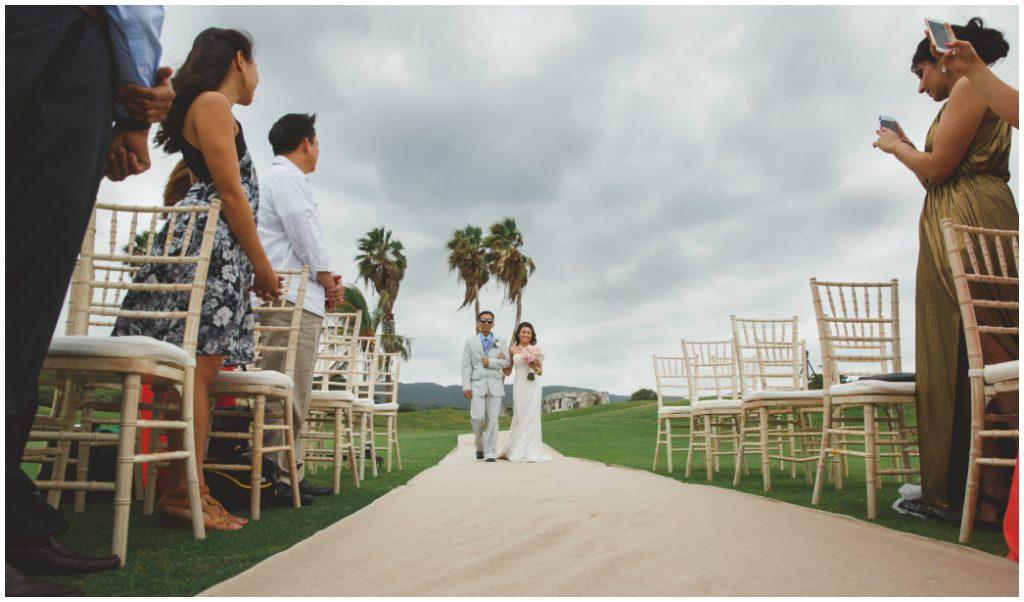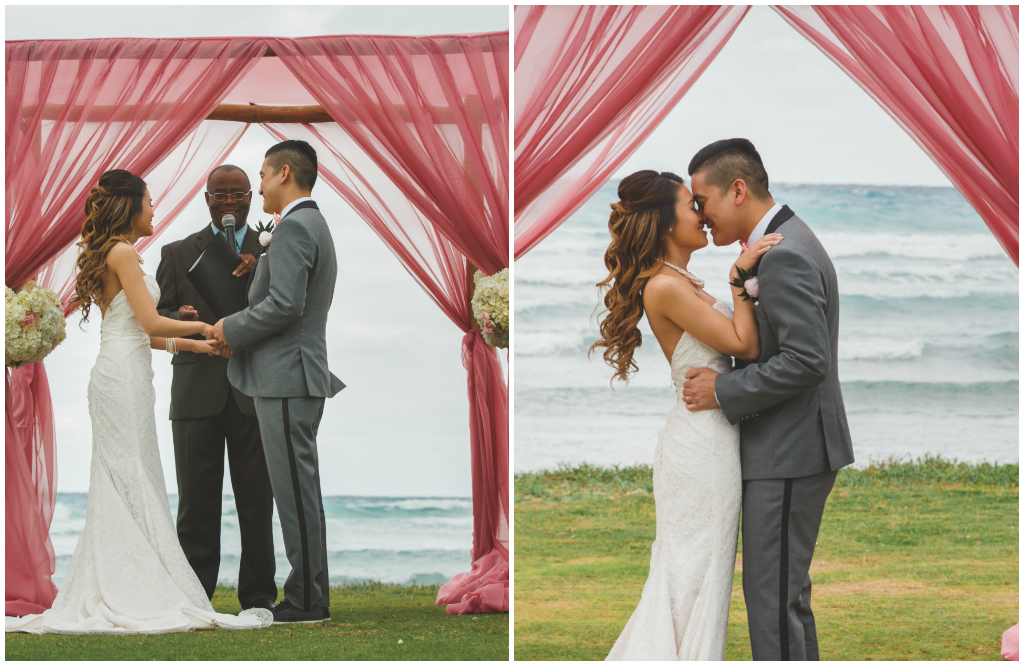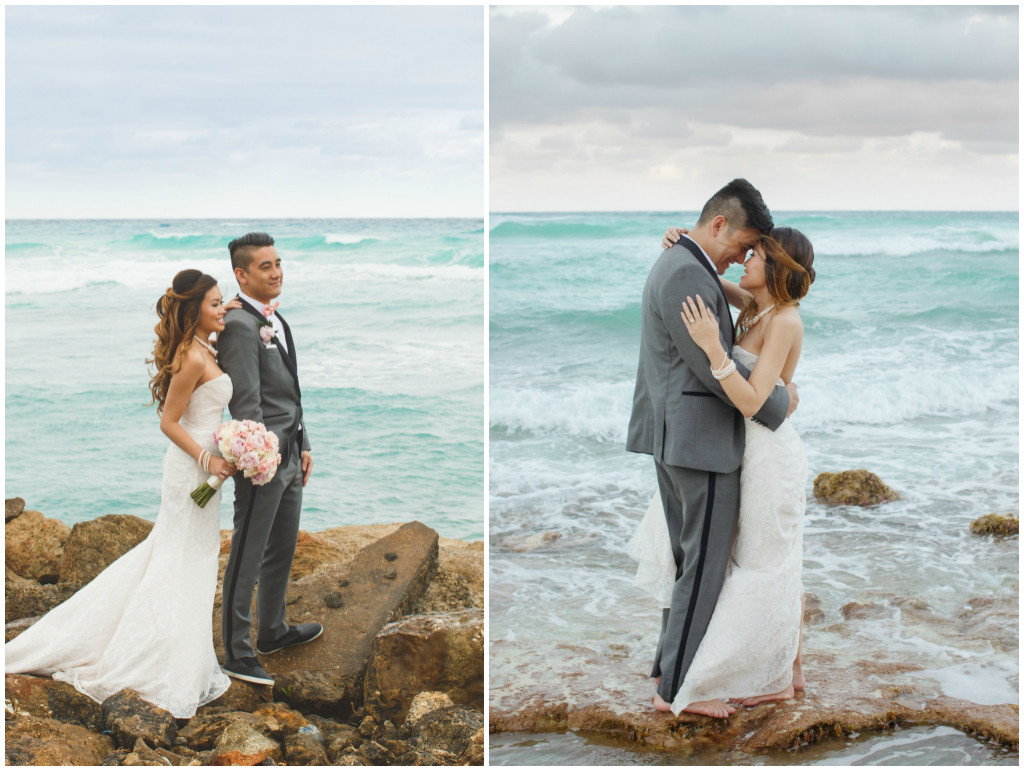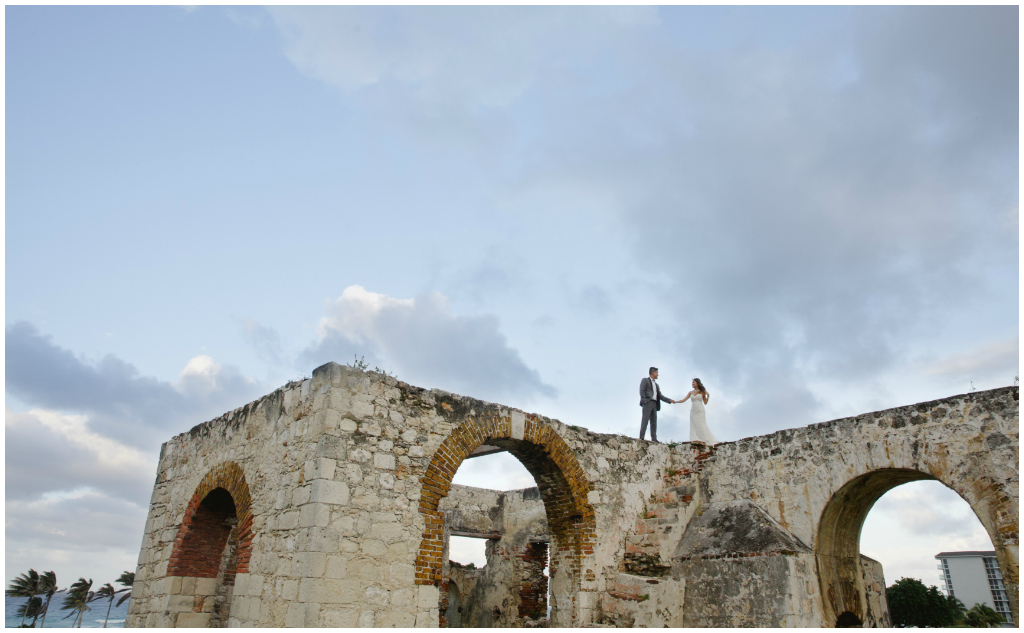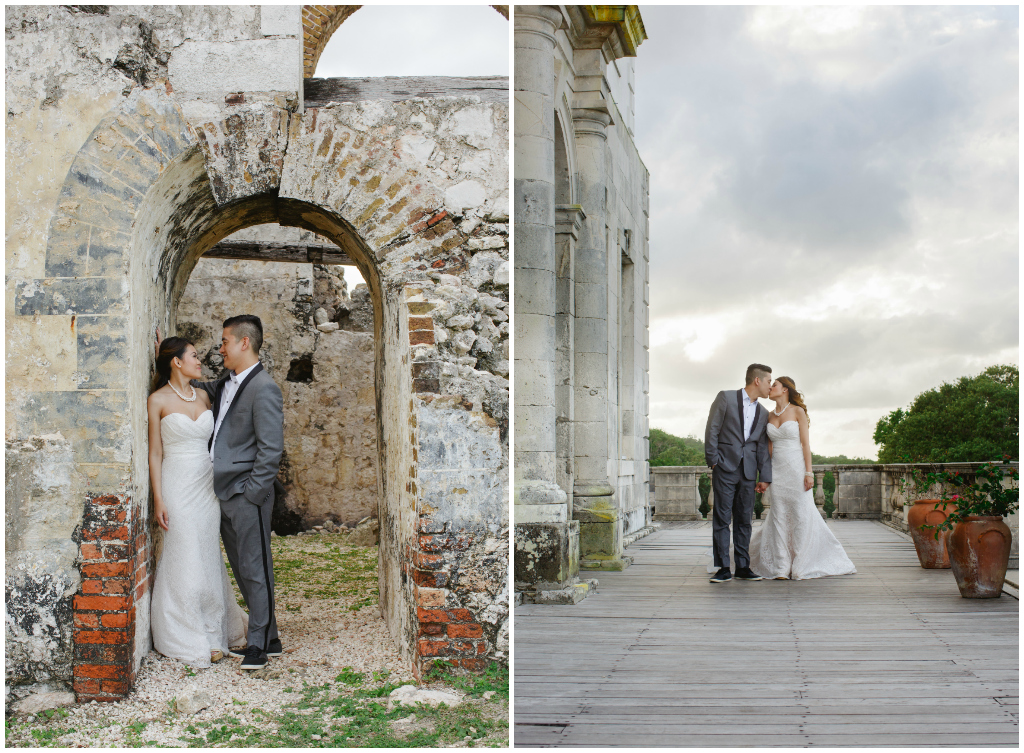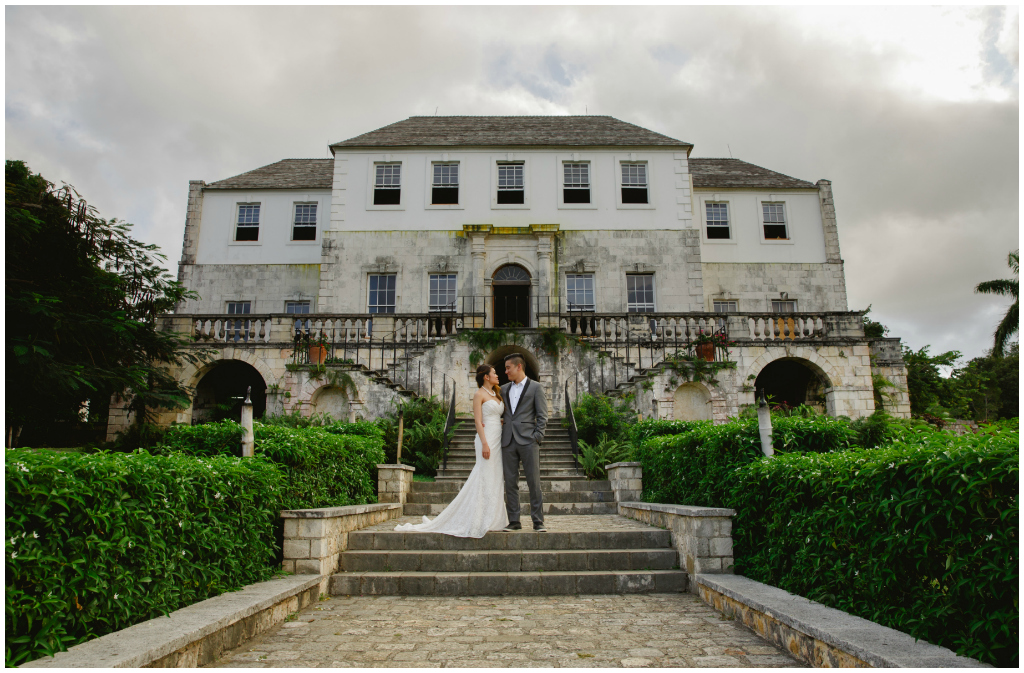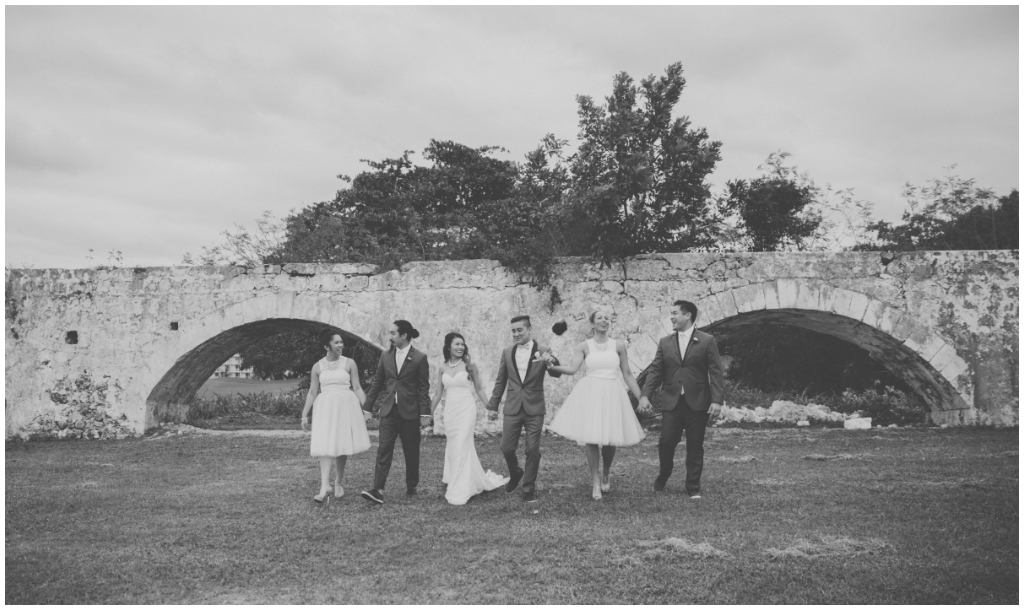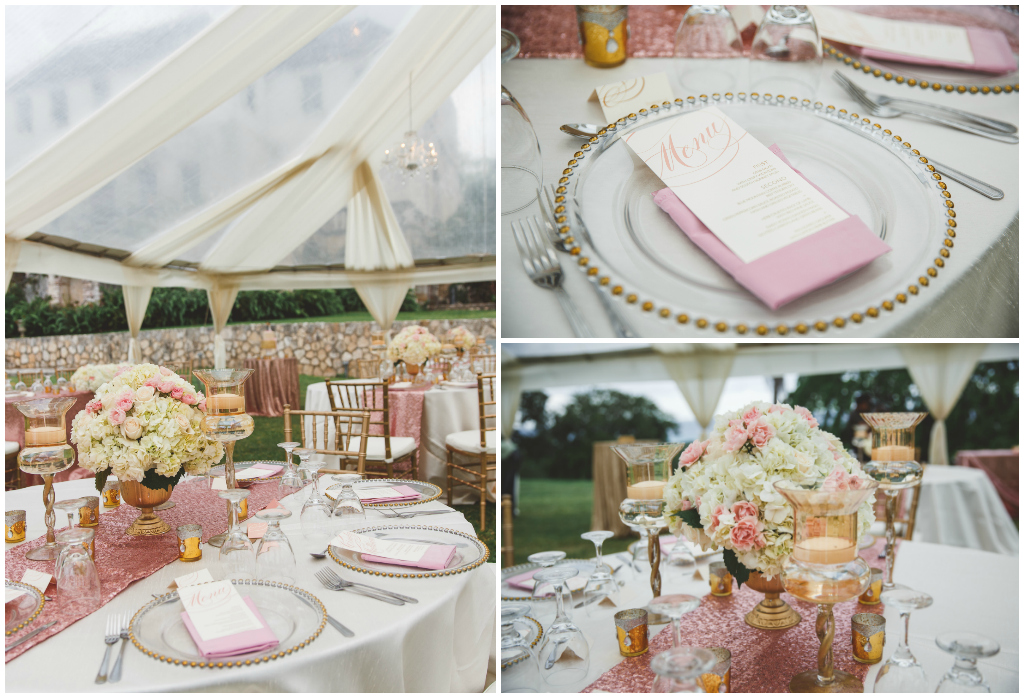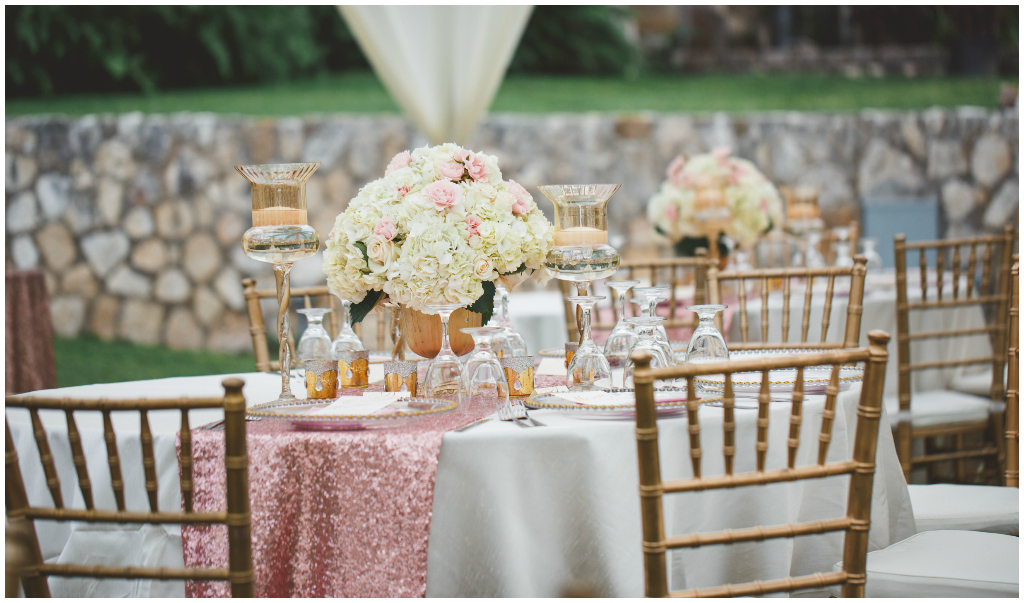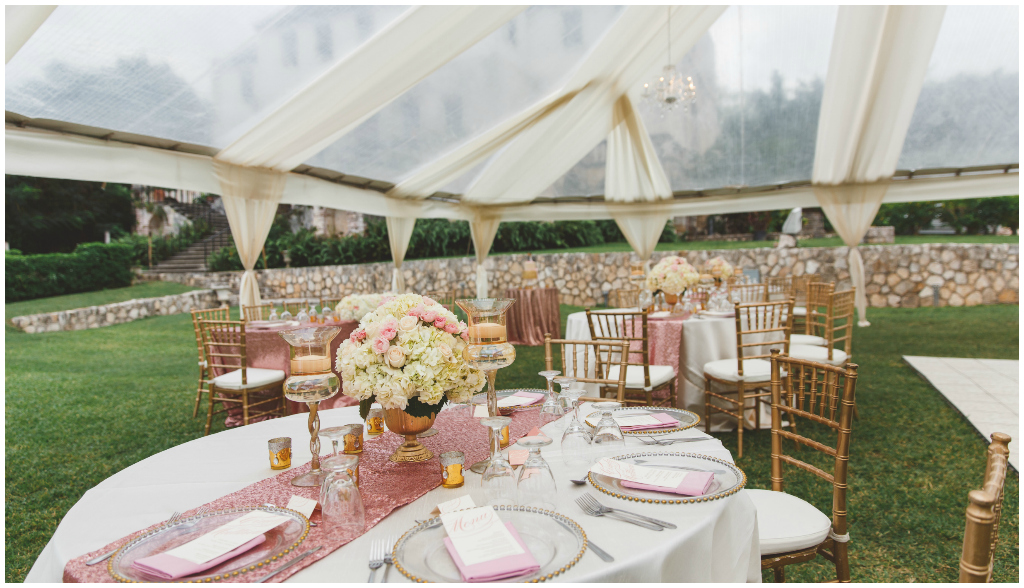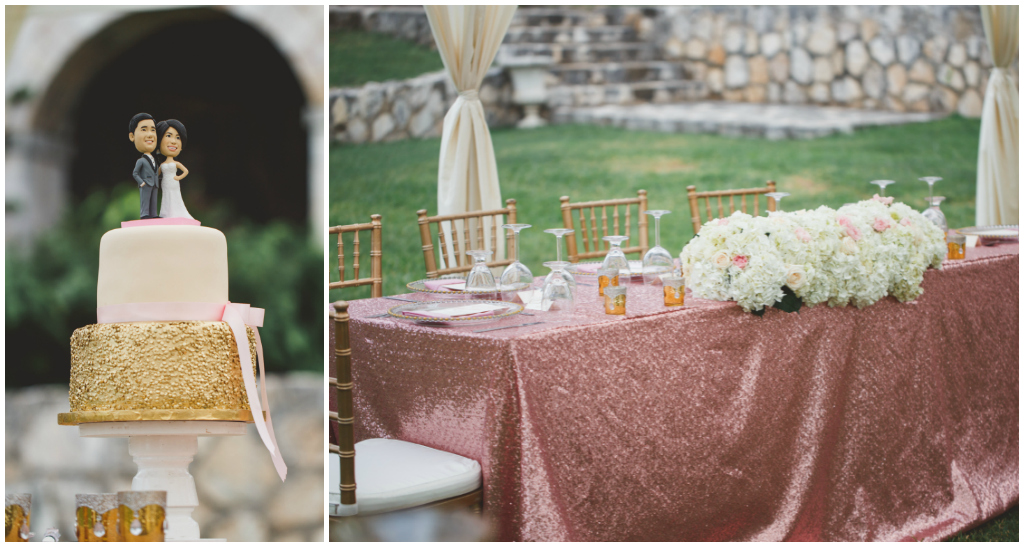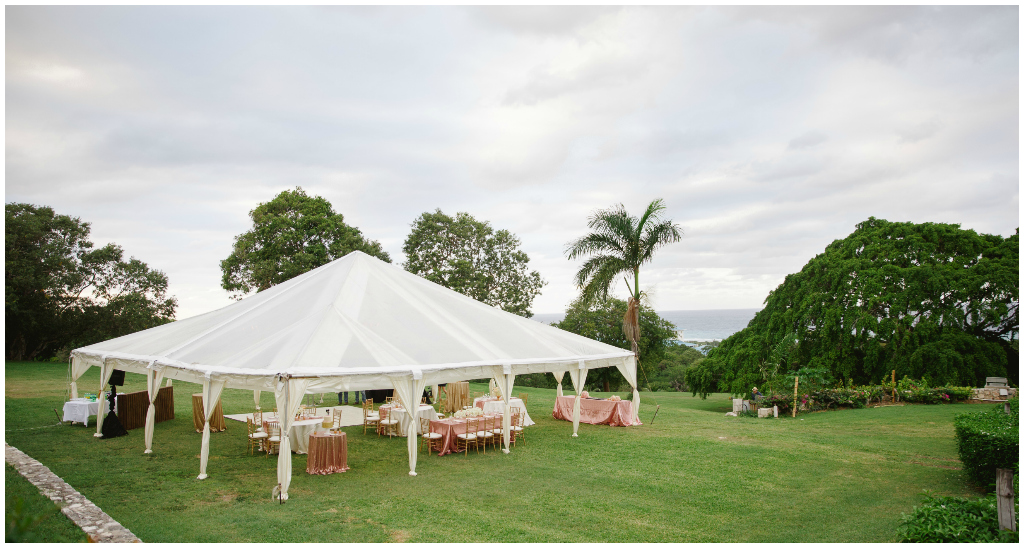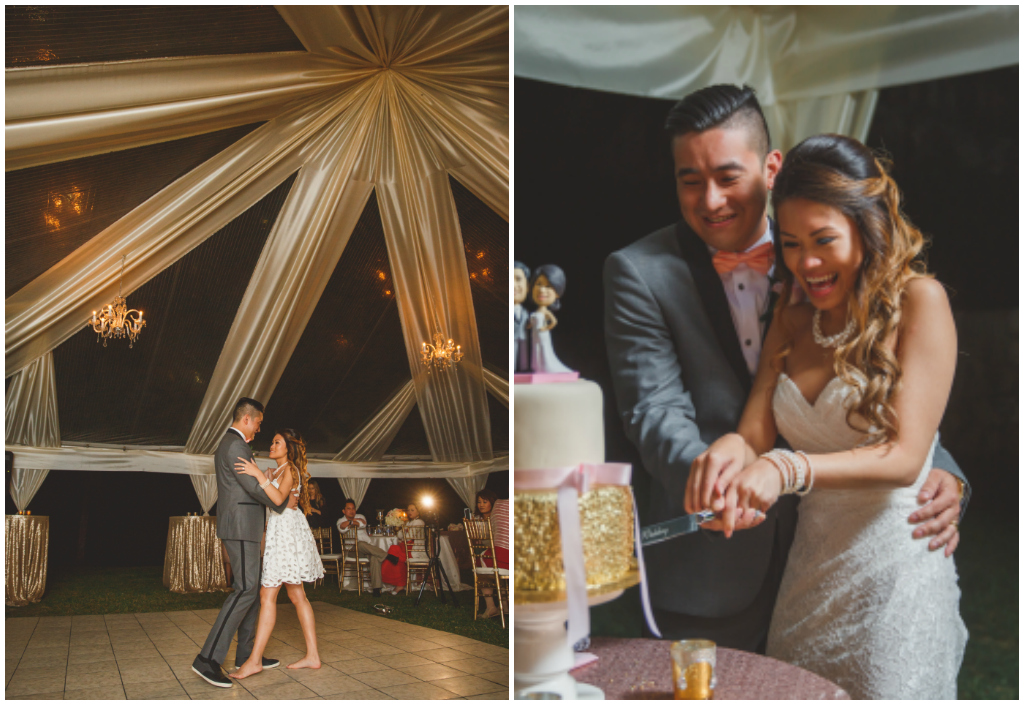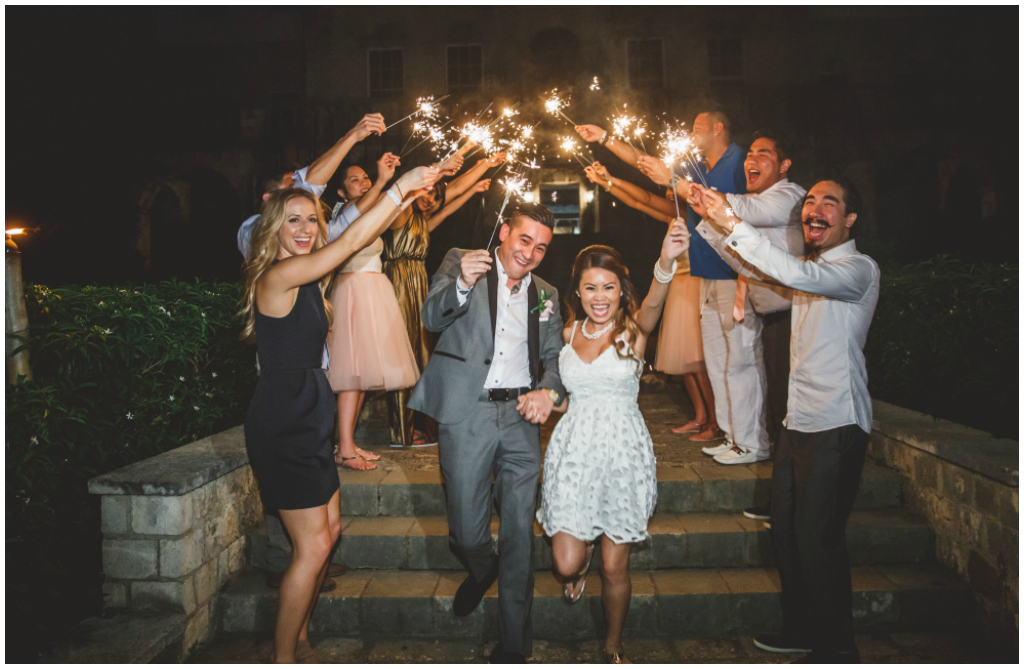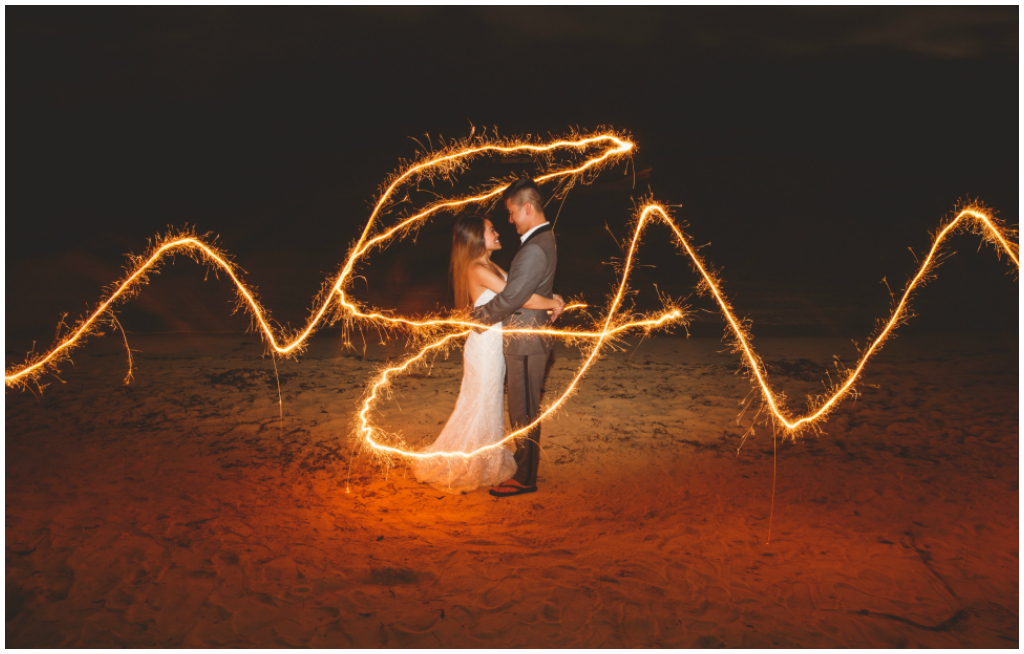 Jennifer + Team | Jennifer Bergman Weddings
Jamaica Wedding Planning + Design
Destination Wedding Planning + Design
+  +  +  +  +  +  +  +  +  +  +
Credits:
12/13/16
While we're based in Edmonton, Alberta, we've had the pleasure of planning and designing weddings in many beautiful destinations – both in Canada and abroad! This series will showcase some of our favourite locations including information for couples considering a wedding away from home.
+  +  +  +  +  +  +  +  +  +  +
Destination 'I Do' Wedding Series: Canmore, Alberta
Canmore is situated in the magnificent Bow Valley within Alberta's Rockies. A short one-hour drive from Calgary, it is an accessible location for both guests and wedding vendors.
One of our favourite venues in Canmore is Silvertip Resort. The epitome of Rustic Elegance, Silvertip is a popular wedding venue and tends to book up far in advance. Dark wooden beams and ample natural light make the Pavilion banquet space a stunning setting for up to 250 guests.
Conveniently, you can hold both your ceremony and reception at Silvertip. In the summer months, say I Do in a gorgeous outdoor gazebo overlooking the mountains; in winter, nuptials are exchanged in front of a cozy stone fireplace inside the Pavilion.
Here are some images of past JBW couples' weddings at Silvertip in beautiful Canmore.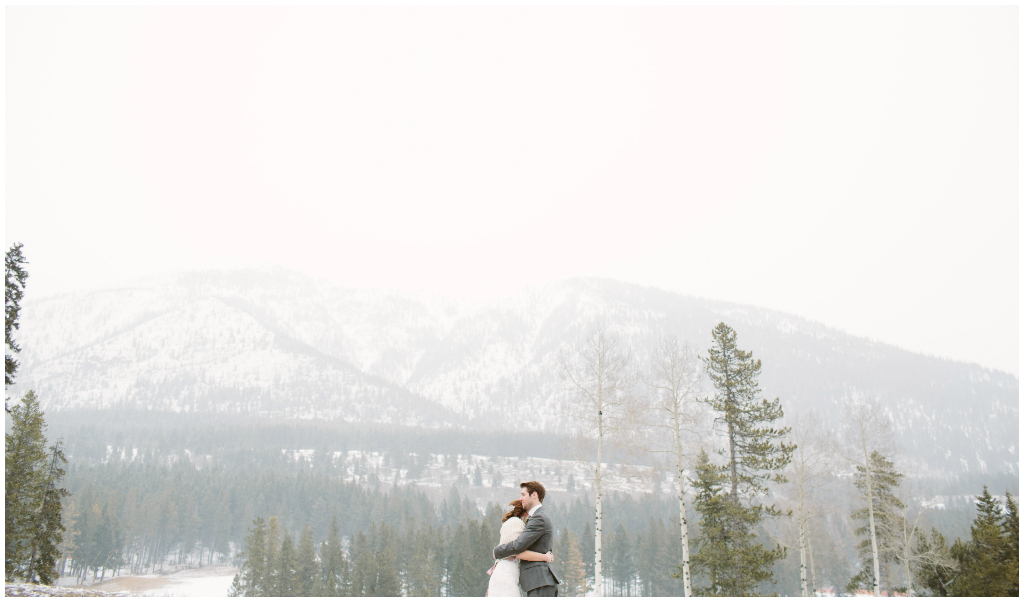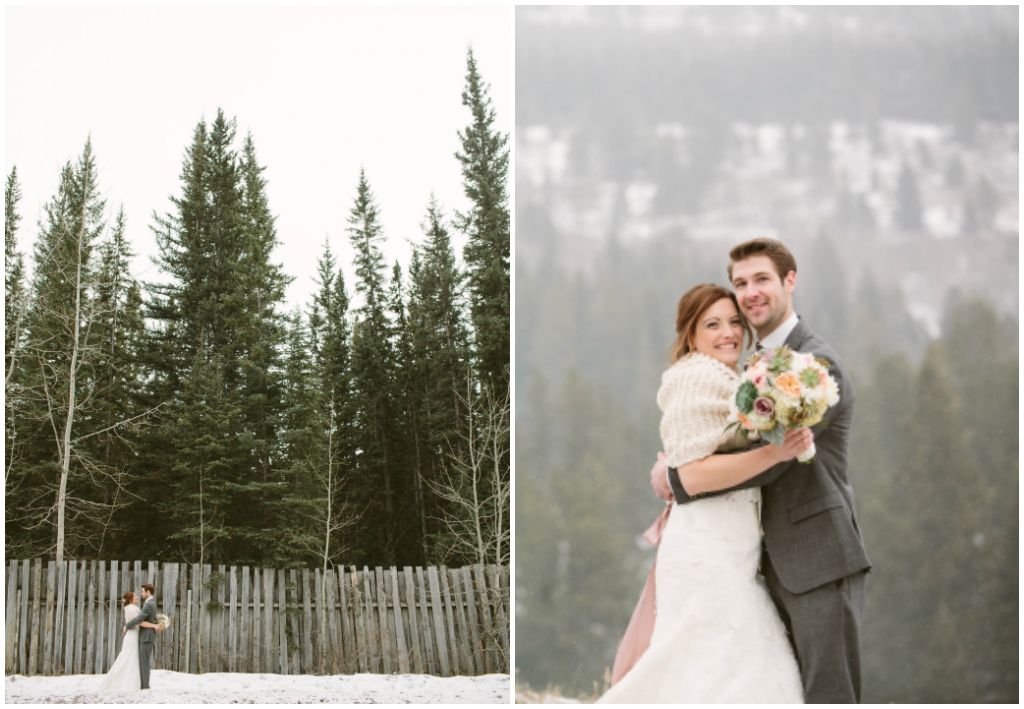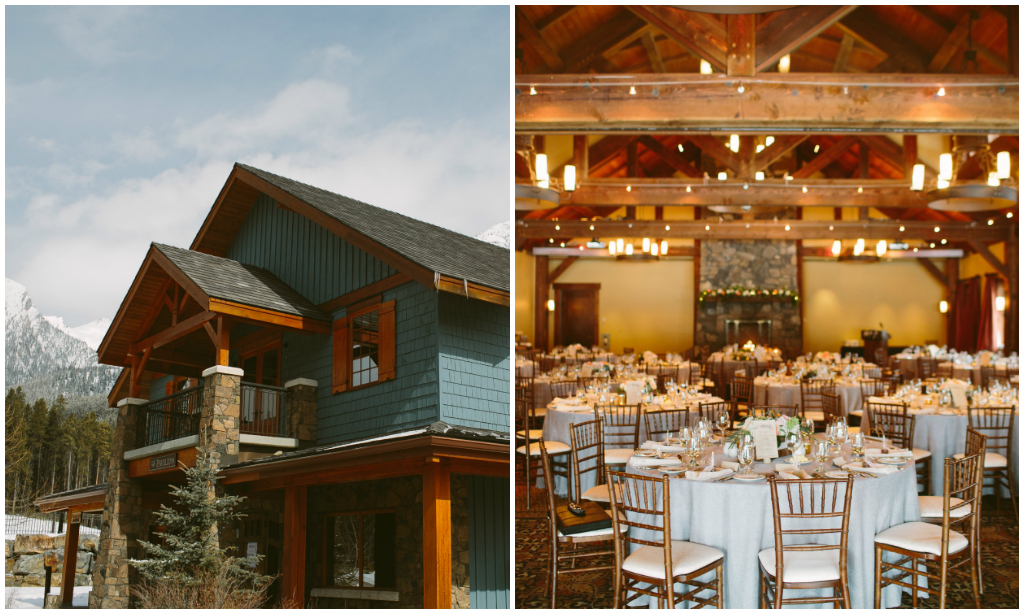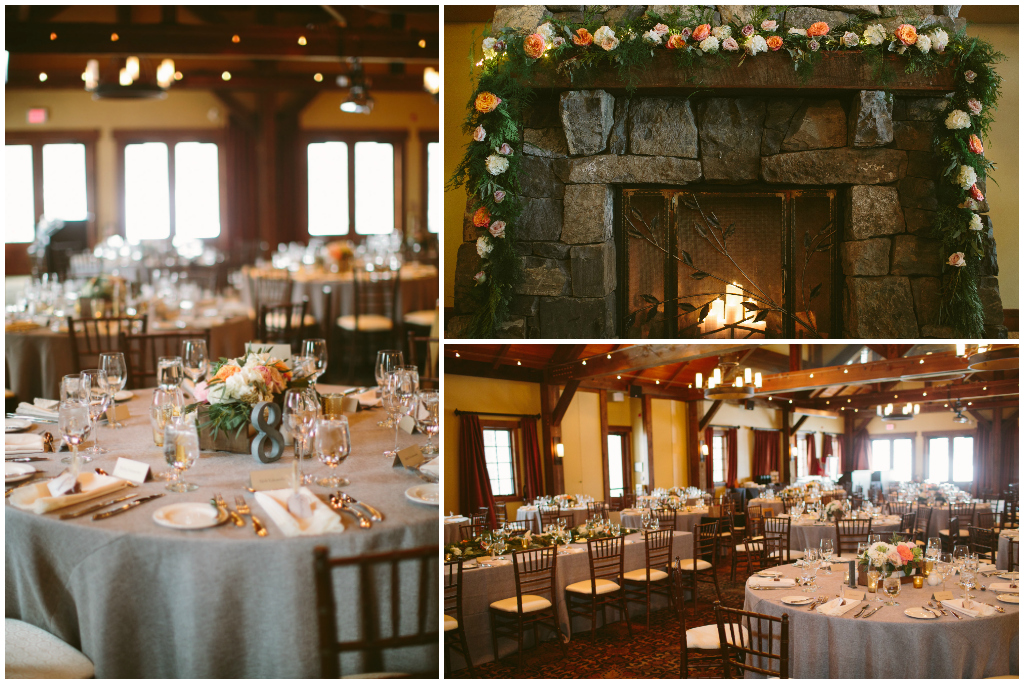 Real Wedding: Carly + Taylor // Julie Williams Photography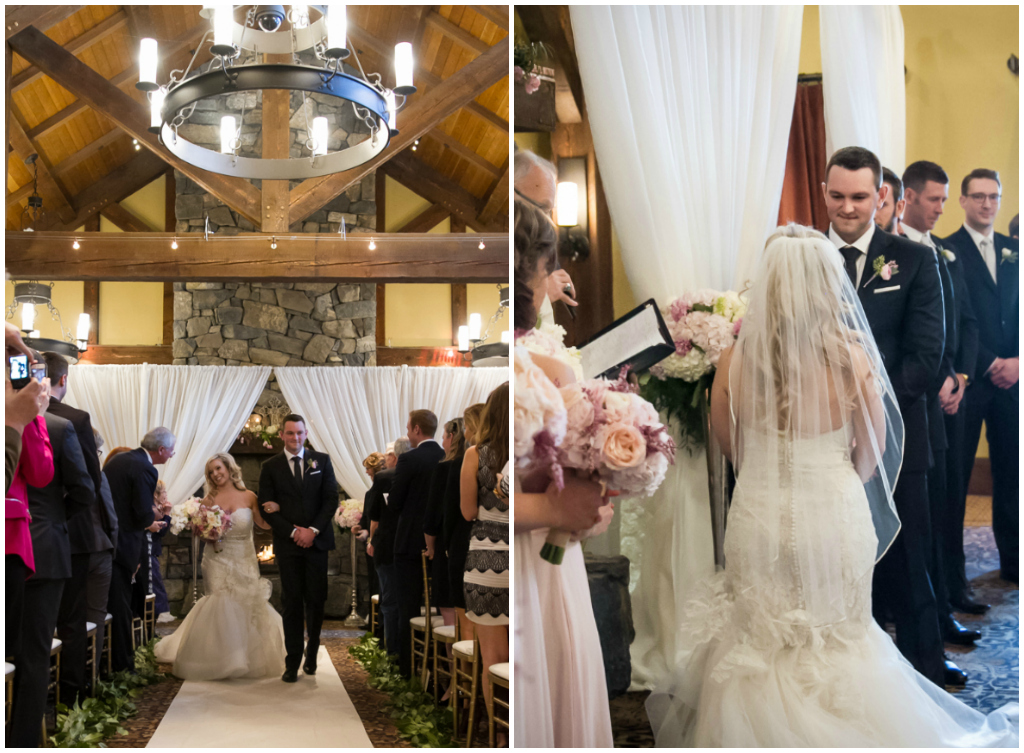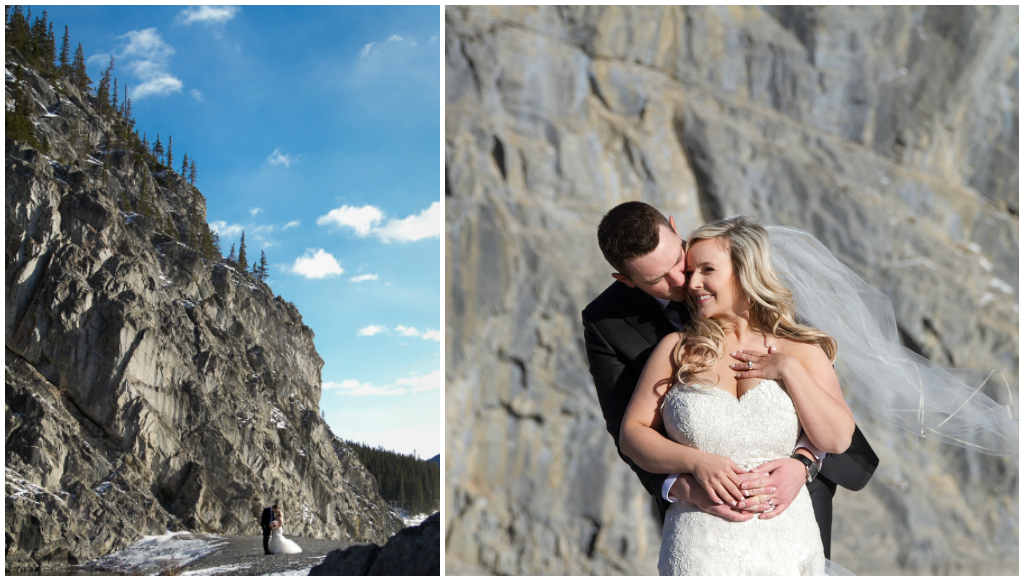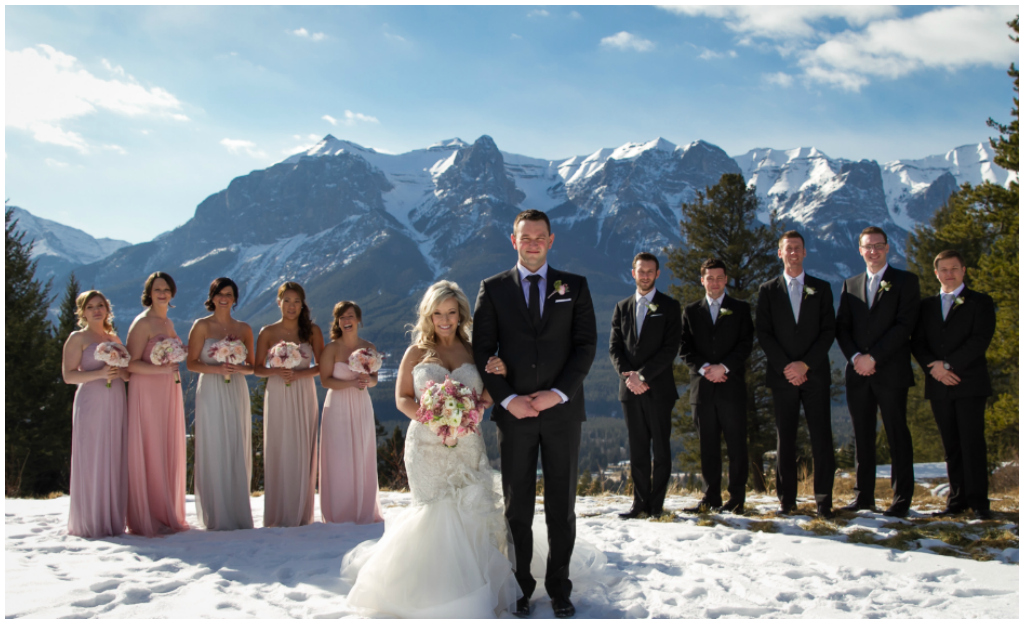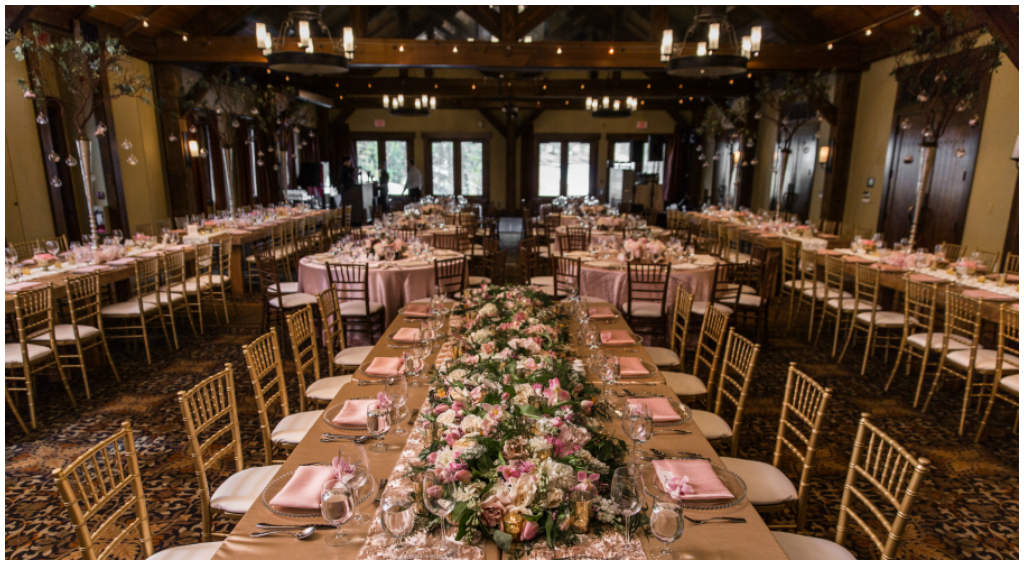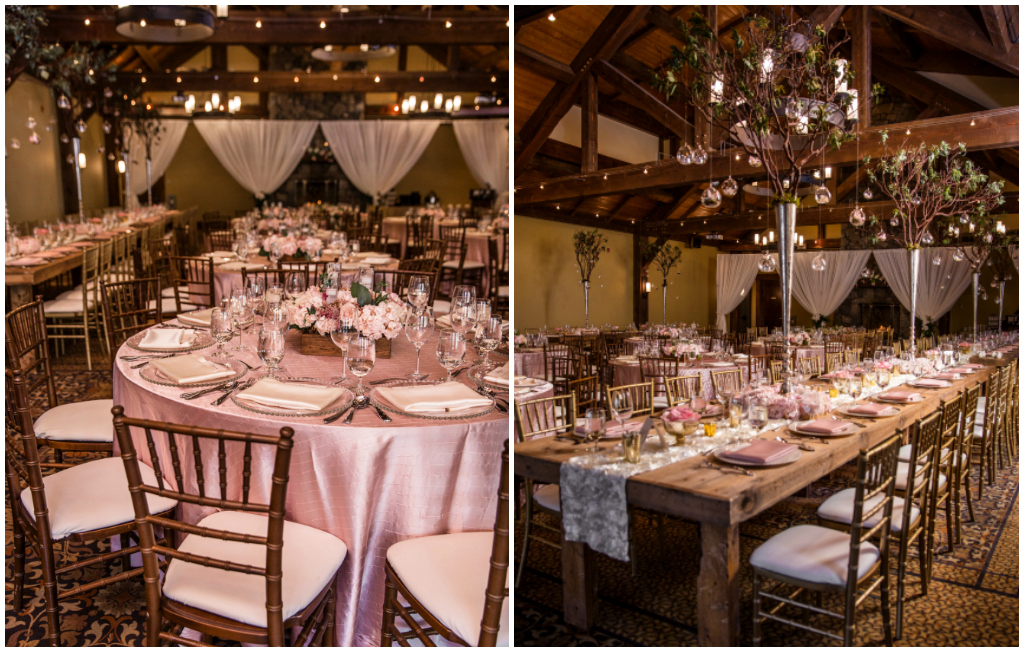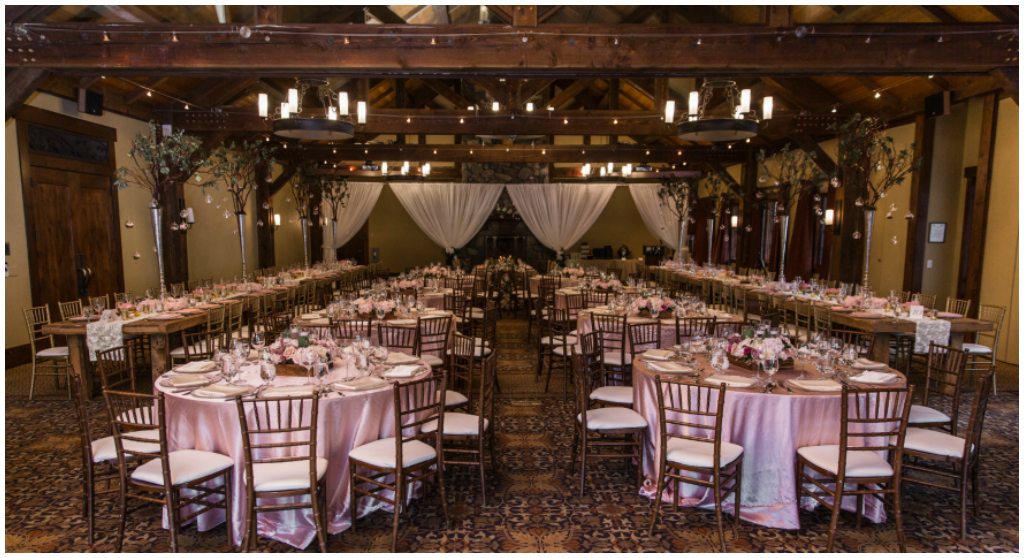 Real Wedding: Maureen + Tyler // Kendal and Kevin Photography + Retrospekt Photography
+  +  +  +  +  +  +  +  +  +  +
Jennifer + Team | Jennifer Bergman Weddings
Canmore Wedding Planning + Design
Silvertip Resort Wedding Planner
11/26/16
More and more couples are choosing to break tradition and see each other before they walk down the aisle. Referred to as a "first look," it is when the to-be-weds see one another in their wedding attire with their photo and video team present to document the moment. Most couples then spend a couple of hours taking photos with their wedding party before heading to the ceremony to say I Do.
While this change of format isn't for everyone, taking photos before the ceremony is a great idea for a few reasons:
Feeling fresh. Taking photos right after you get ready means your hair and makeup will be at their best. (This also applies to your flowers!)
Capture the moment. Your photo and video team will ensure this special moment is captured at all angles, with no risk of Uncle Hank's iPad obstructing the view.
Keep calm and marry on. If you're the anxious type, hanging out and taking photos with the bridal party will help you relax before the ceremony.
Gone with the gap. Getting photos out of the way before the ceremony saves your guests the painful wait in between events, and allows you to spend more time visiting with them. This is particularly convenient if both ceremony and reception are being held at the same venue.
Here are some amazing photos of JBW couples sharing their first look!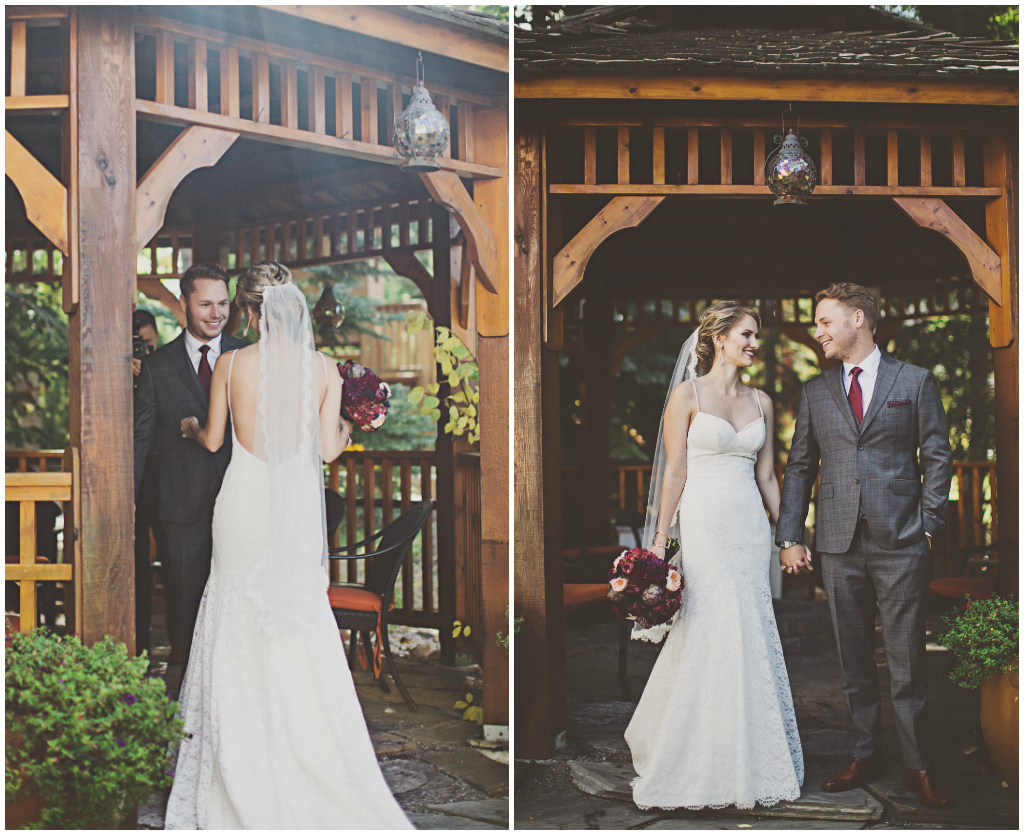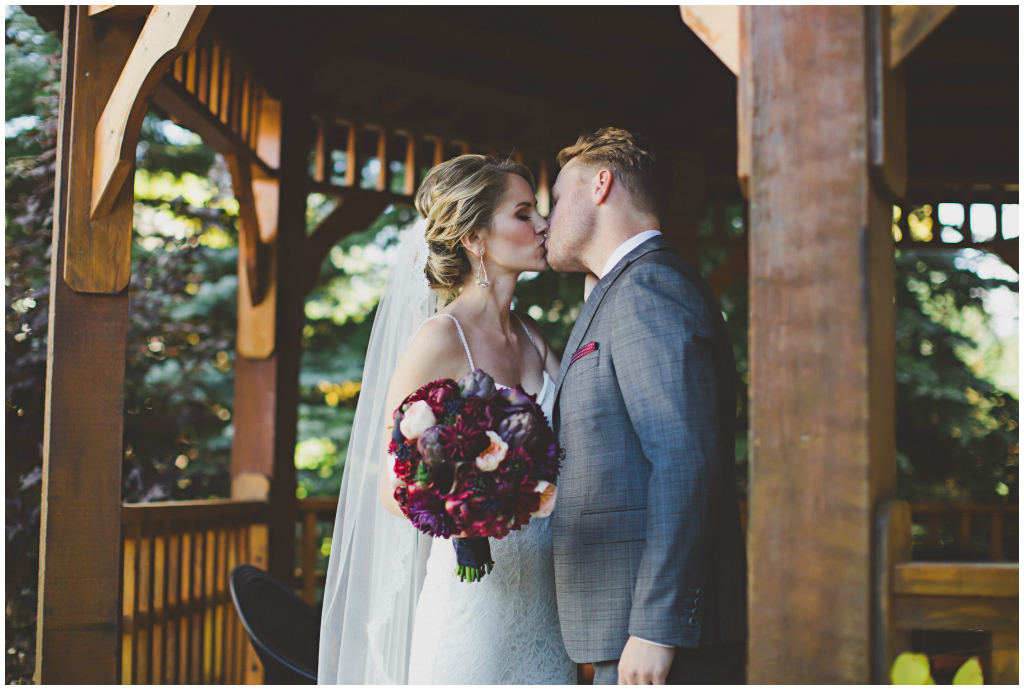 {Sharon Litchfield Photography}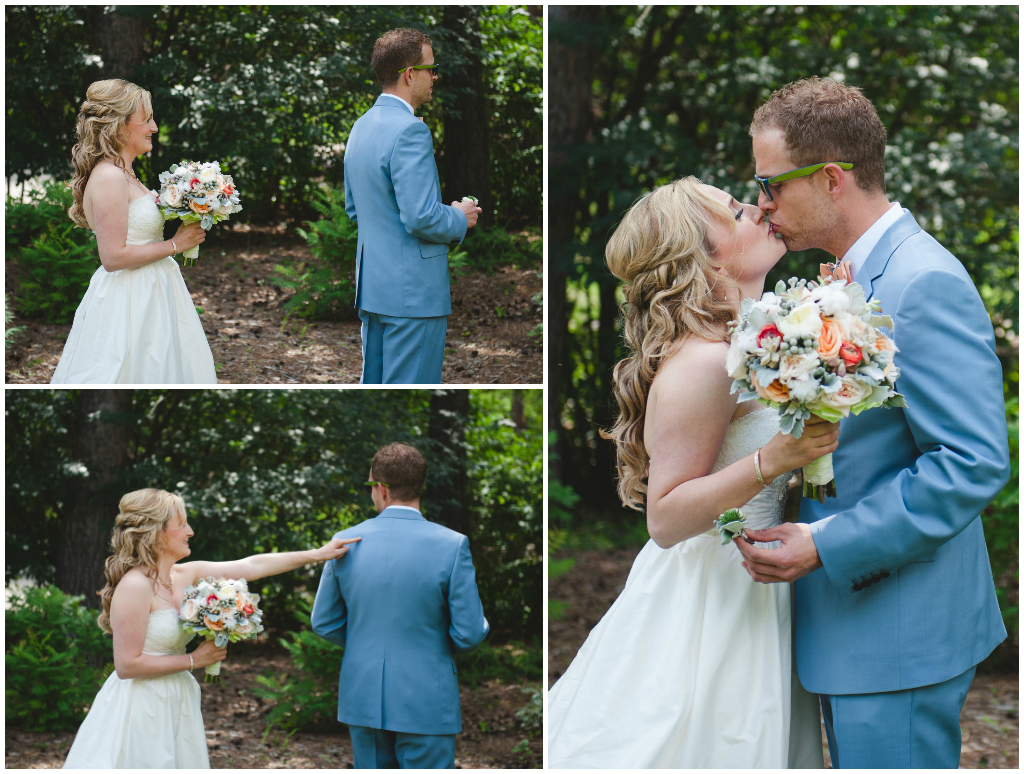 {Blake Loates Photography}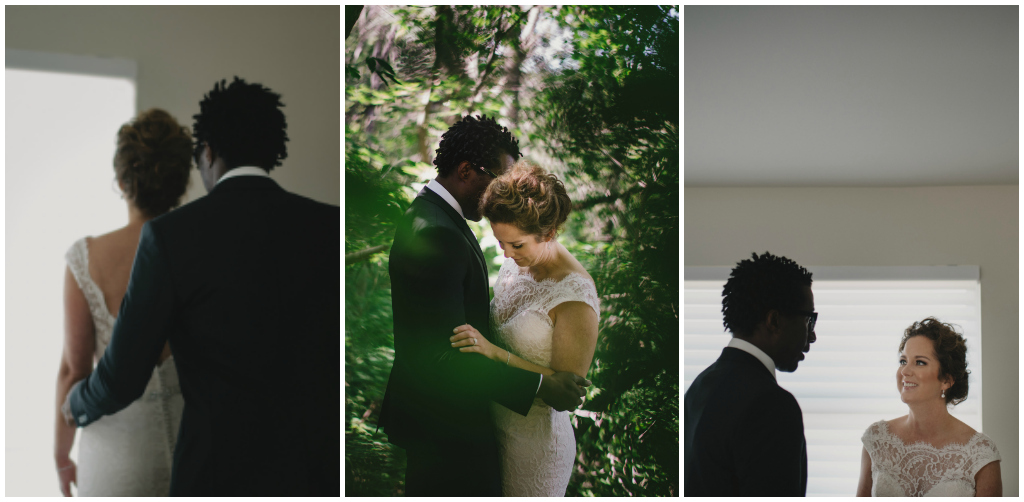 {Gabe McClintock}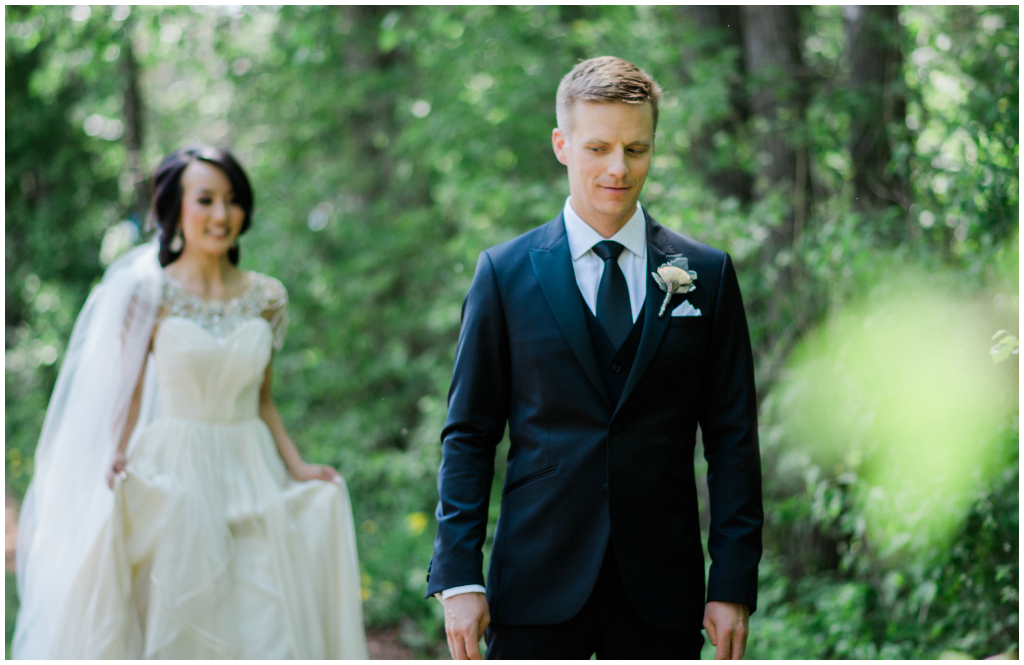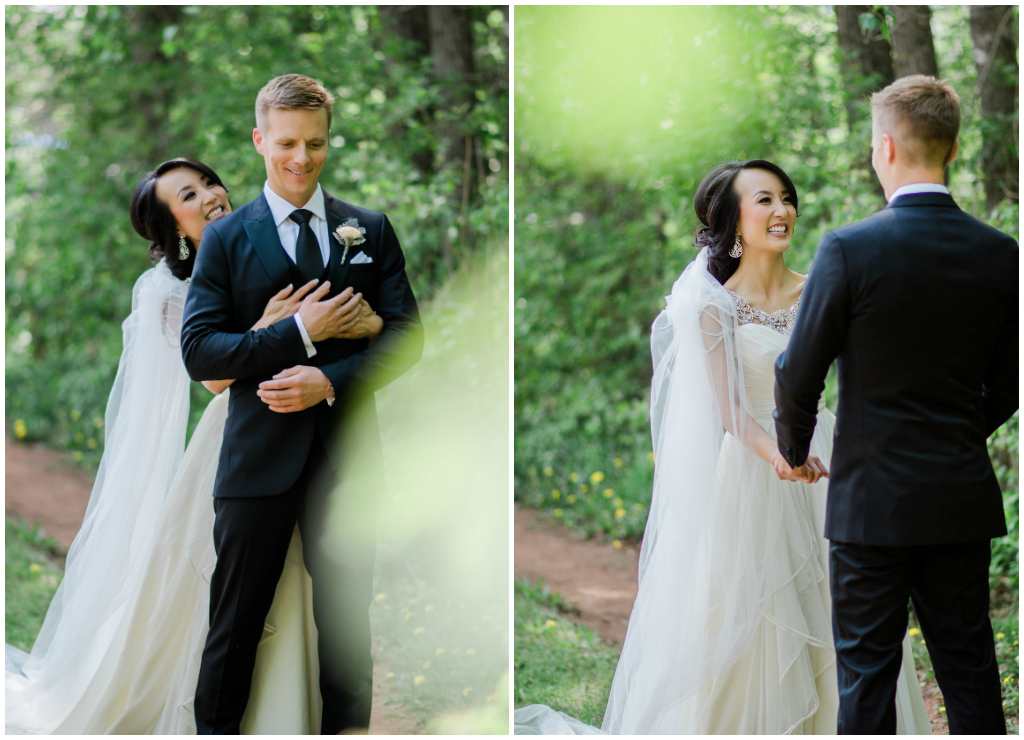 {Sharon Litchfield Photography}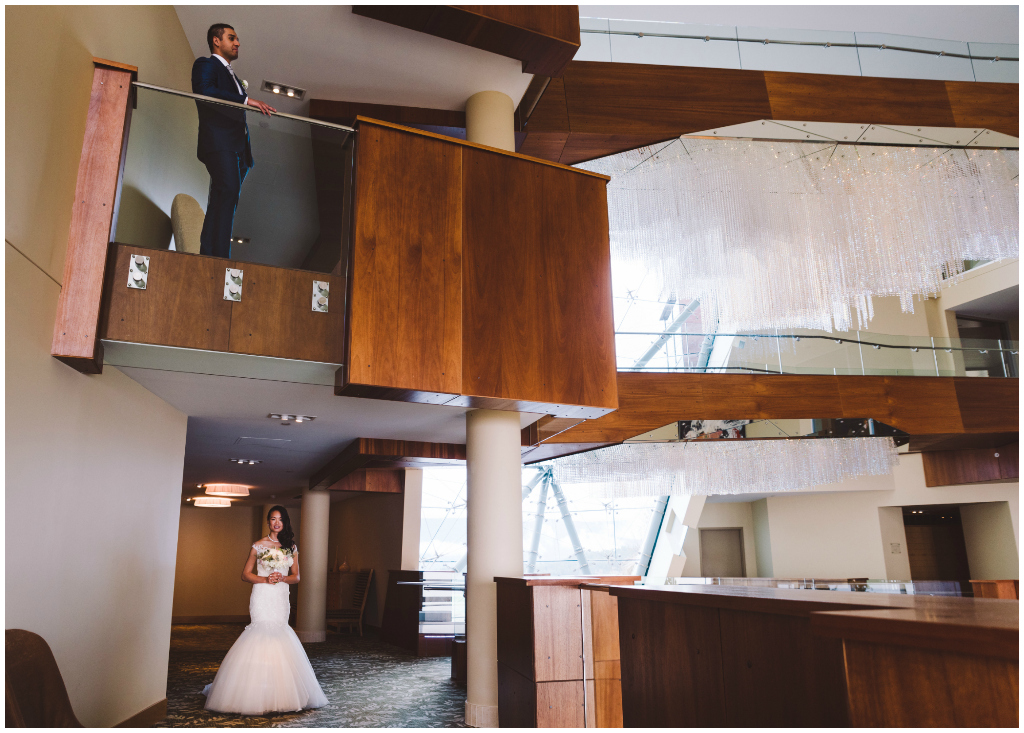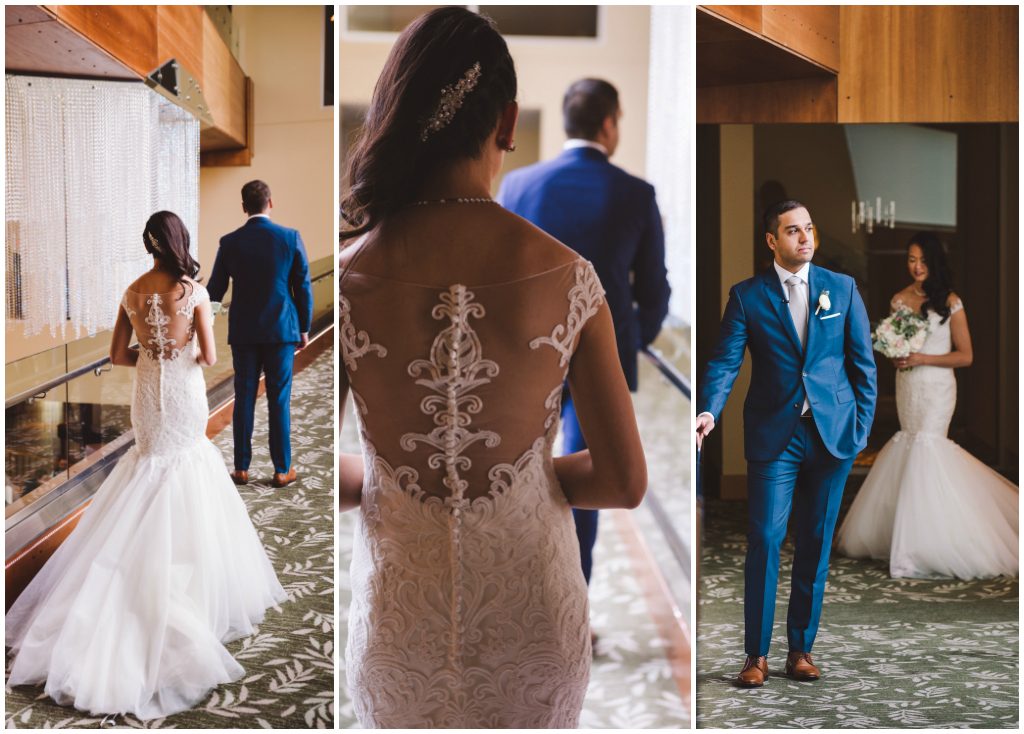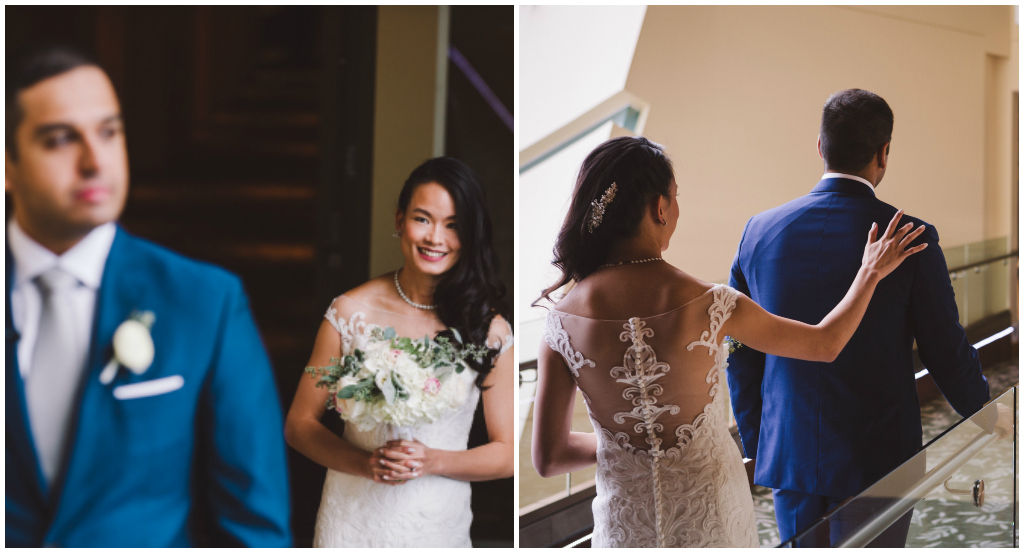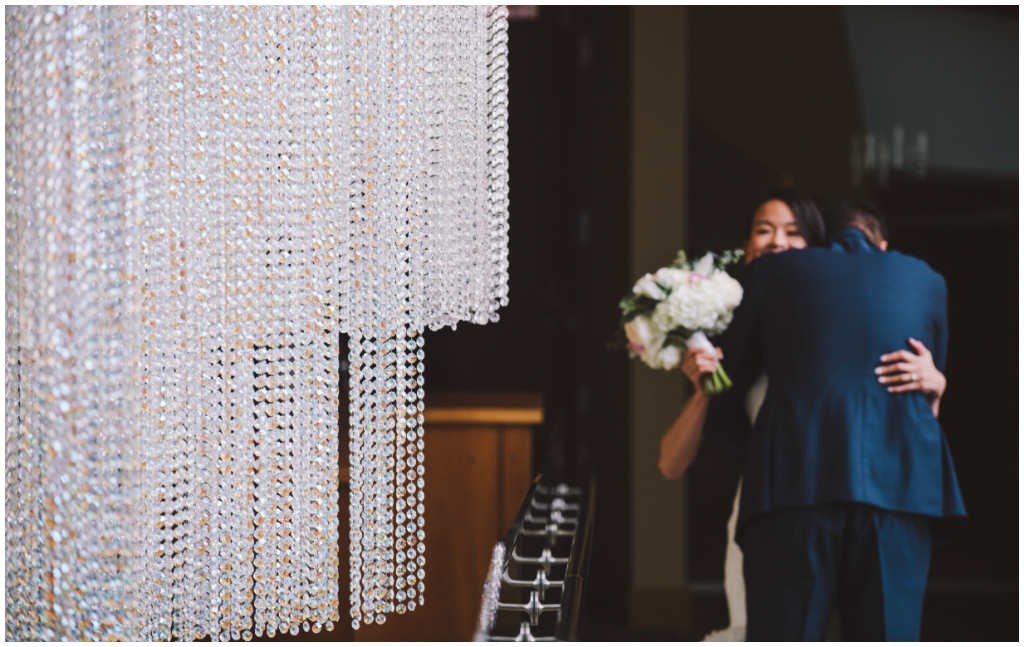 {Kevin Trowbridge Photography}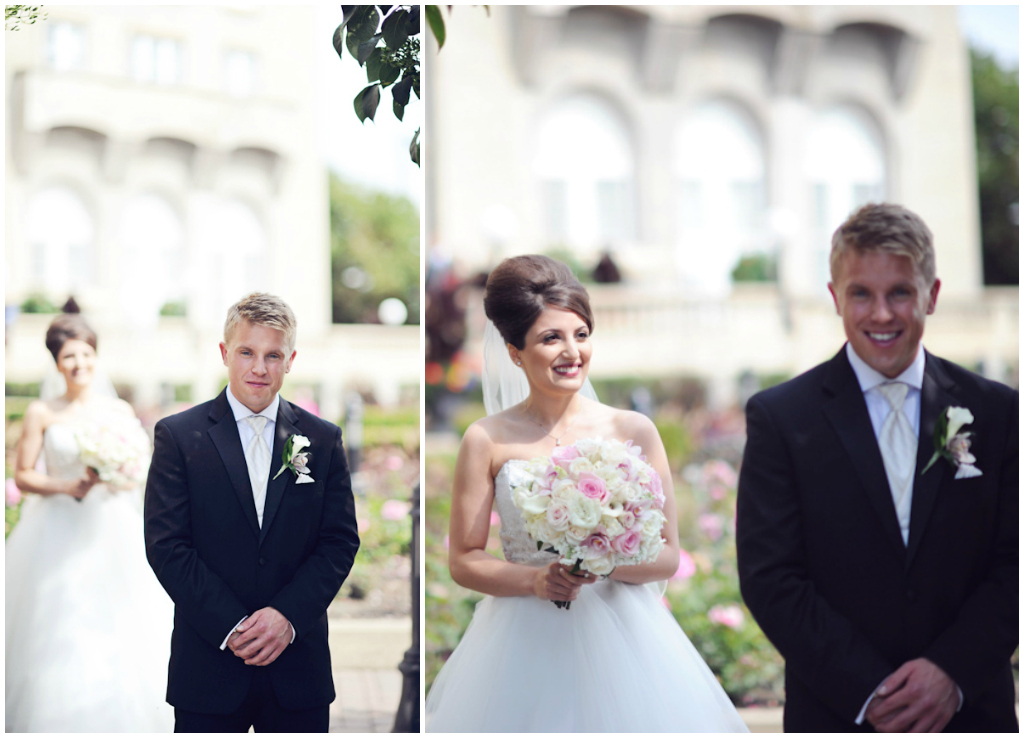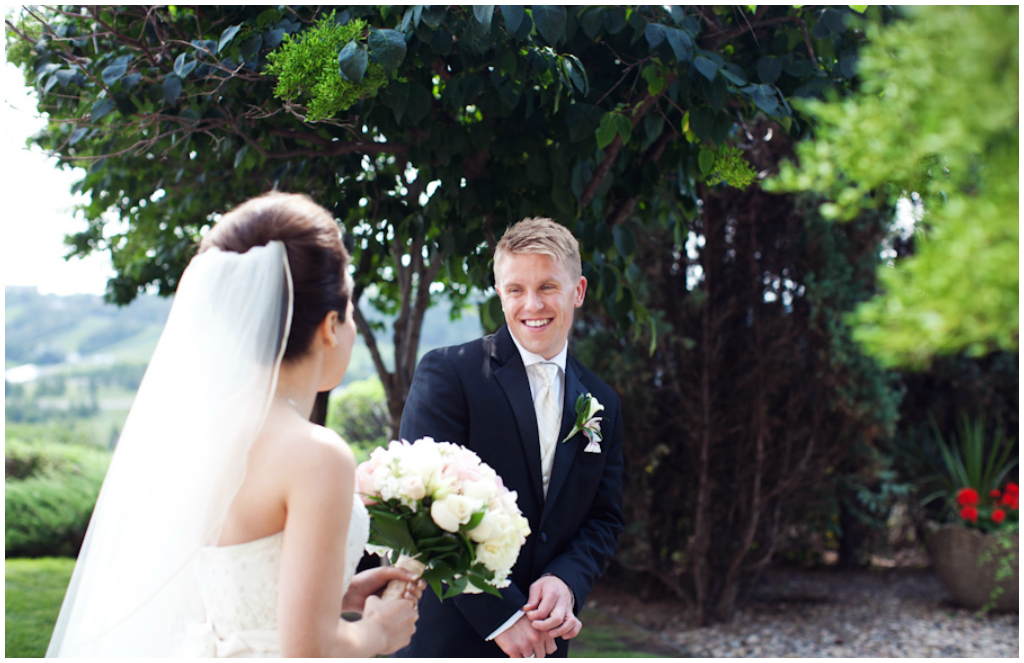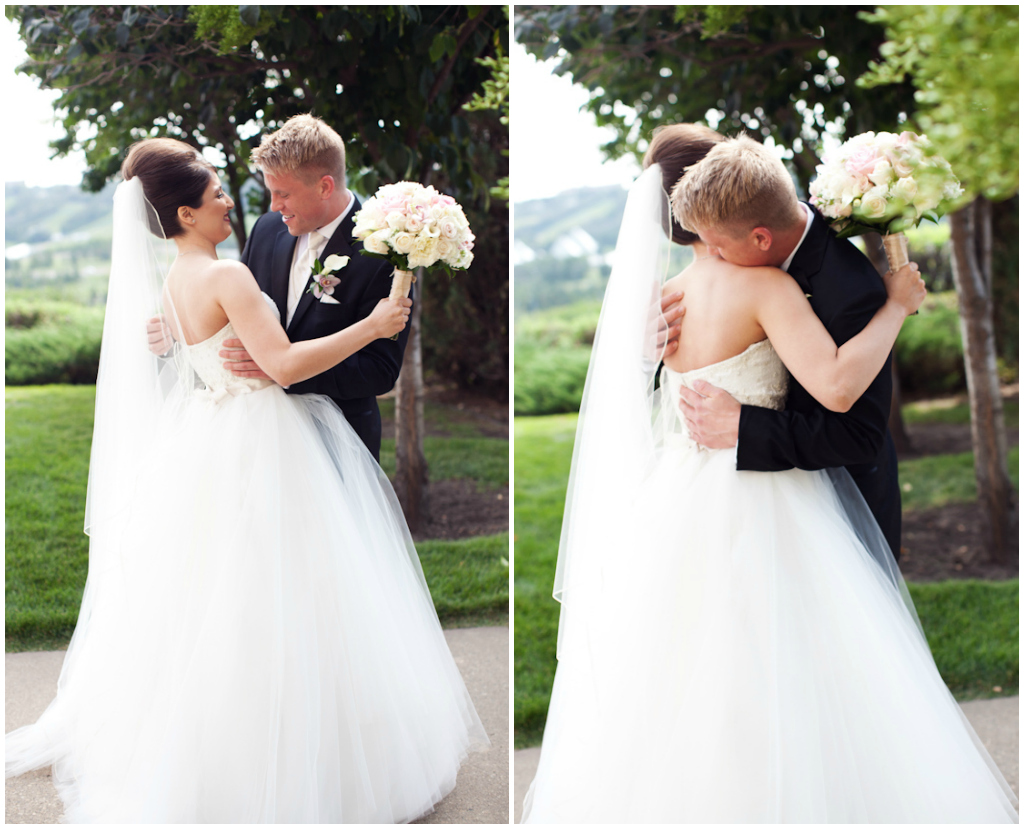 {Sharon Litchfield Photography}
{Kelly Redinger Photographer}
+  +  +  +  +  +  +  +  +  +  +
Jennifer + Team | Jennifer Bergman Weddings
Edmonton Wedding Planning + Design